Wouldn't it be great if there were stay at home mom jobs that actually allowed us to bring in some extra cash, give us some semblance of a career and still give us time to spend with our families? Well, I have good news! There are the best stay at home mom jobs with no experience that allow you to do just that.
In my quest for improving my finances and still spend time with my family, I have come across many different kinds of stay at home mom jobs. It can be difficult writing a stay at home mom resume, so check out this article on resume tips for stay at home moms.
The beauty of the internet is that the whole structure of the workforce is shifting towards online, creating even more virtual jobs for stay at home moms. In fact, did you know 5.2% of the US workforce works at home? If you're just starting to explore the possibility of working from home, here are 15 stay at home mom jobs for you to consider.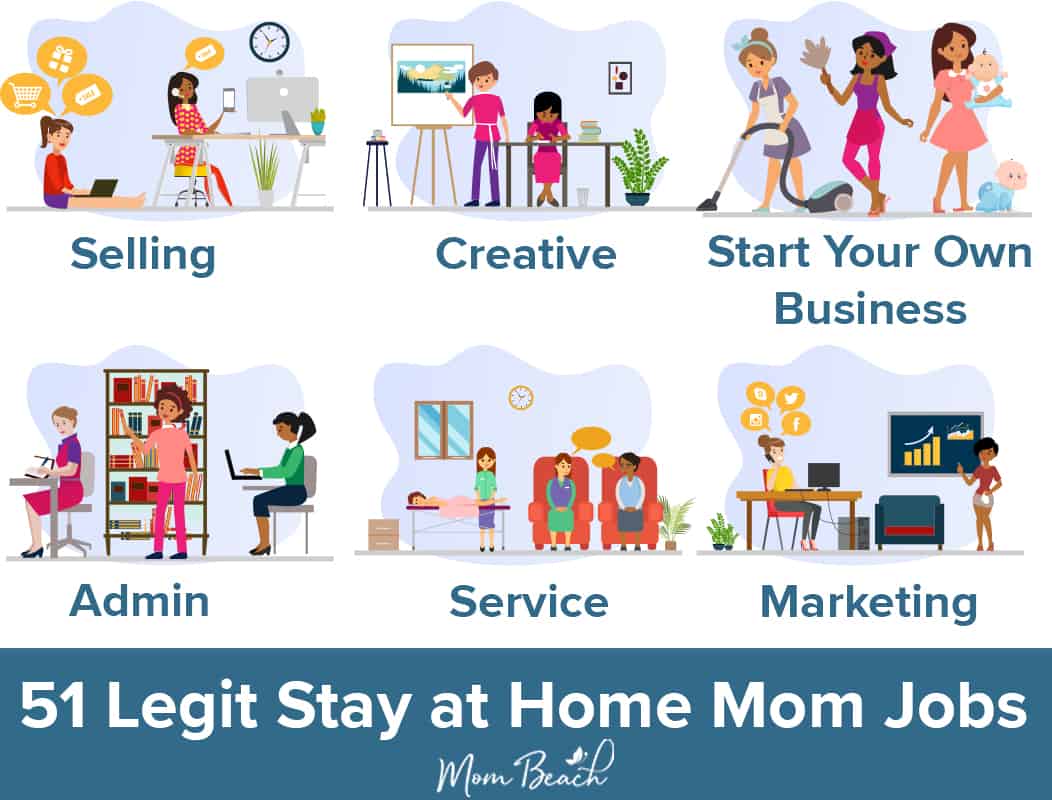 We have organized all of the stay at home mom jobs on the list into categories. Click the table of contents to view what types of jobs you may be interested in.
Selling Jobs for Stay at Home Moms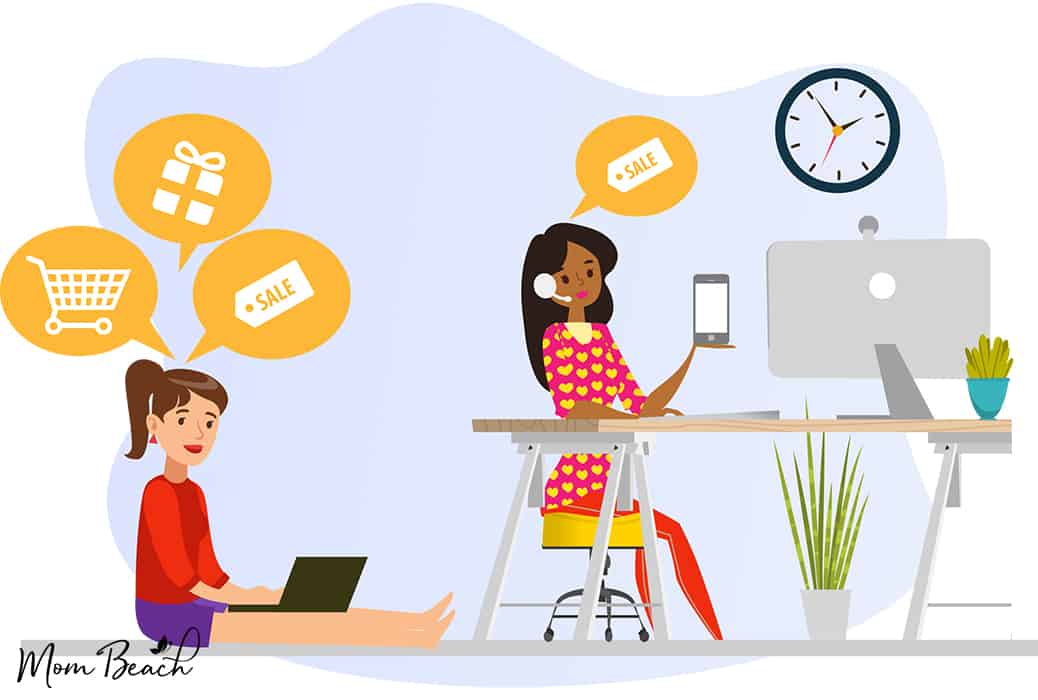 These are jobs where you sell products to make a profit!
#1 Start an Online Boutique with Drop Shipping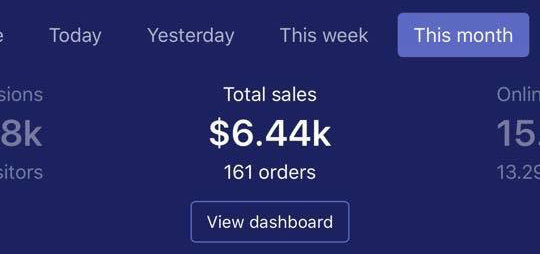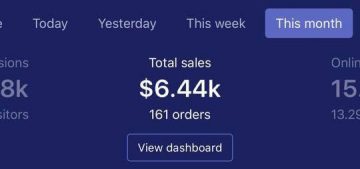 Drop shipping. Chances are you've heard this word, but never made the connection that it was a viable stay at home mom job.
What is Drop Shipping?
So what is it? Drop shipping is when you sell a product to a customer without holding the inventory. There are several different drop shipping companies you can work with that will ship the product directly to your customers.
How much do Drop Shippers make?
Some can make millions of dollars a year. Becky at Mom Beach does drop shipping as a side hustle and earns between $5k – $10k profit each month in order to pay off debt. It is up to you how much you can make. The only thing standing between you and success is YOU!
How to drop ship for beginners
Make a Shopify store, sell the product, then buy the product from the drop shipping company who will deliver the product directly to the customer for you.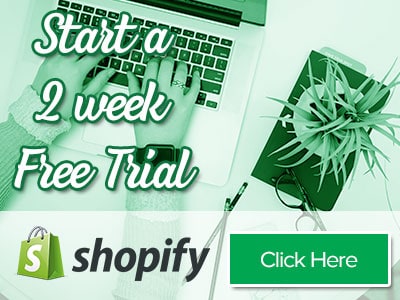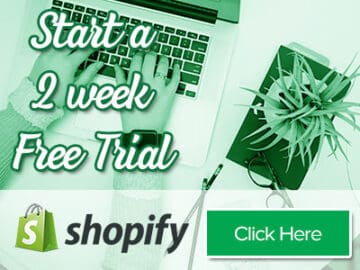 Shopify has a 2 week free trial going on now when you use our special link.
The money you make is the difference between what you sell the product for and what you spend with the drop shipping company. Check out our guide to learn more about drop shipping, for those that are interested.
We now have a course on how to drop ship and sell wholesale. Check out Online Boutique Beach!
#2 Sell on Etsy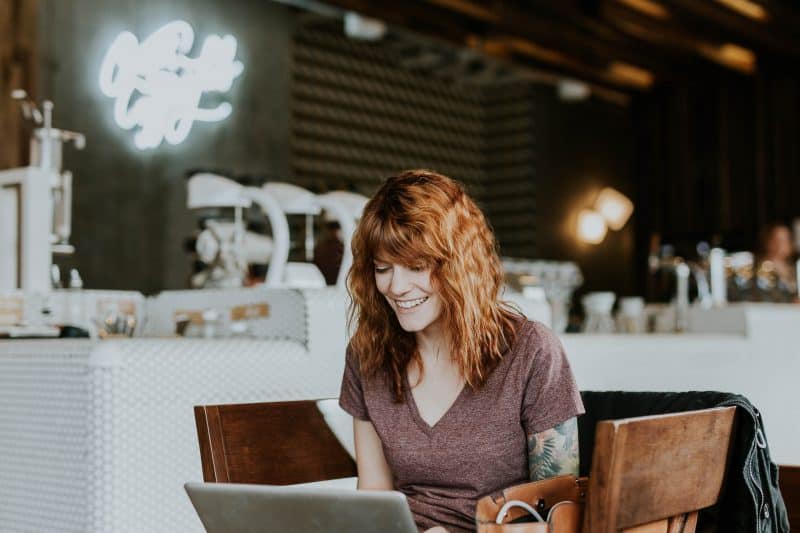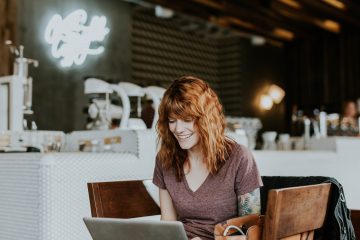 Are you really good at making something? Is there something you've made that your friends and family are always complimenting? Consider making these for others and selling them on a site like Etsy.
Etsy is an online global marketplace for unique and creative goods. It can be a great stay at home mom job, but it is definitely something for the long haul. Getting your listings in front of customers can be a challenge as the platform grows, and will require investment of time and energy.
However, if you are ready to put in the work (in addition to creating products to sell) then it can be a profitable stay at home mom job.
#3 Sell on Amazon FBA
People every day sell items that they found on clearance with Amazon. What they do is go to a store that is having a sale and check if the item is going for 3 times as much on Amazon.
If Amazon is selling the item for more, they will then buy as much as they can of the item. This is called retail arbitrage.
Then, they will ship all of the items directly to Amazon in a box. Amazon then fulfills the orders for them and they can then collect the profits.
In order to make their store listing stand out, they use keywords in their item's title and description.
It is a great idea to take professional photographs of the item as well so your listing stands out.
#4 Sell a Slogan
Are you a talented wordsmith that can come up with witty jingles? You may want to look into selling slogans to Slogan Seller.
Slogan Seller pays moms and everyone else for slogans that companies can use to promote themselves.
What slogans are currently stuck in your head? I bet whoever wrote them got paid a bundle!
#5 Flea Market Flipper
Do you ever go to flea markets in your area and score huge deals? Have you thought of reselling those items on eBay or Craigslist? Then, consider being a flea market flipper.
I have flipped several items that I have found on Craigslist for free. There is a freebies section on Craigslist where people give away items that they don't need. If you are the first to answer, then you can usually get the item.
On the weekends, you could look for garage sales in your area to purchase low-cost items to flip.
This is a great stay at home mom job because the hours are so flexible. You can schedule when you'd like to work and even bring the kids with you.
#6 Flip Phones
Selling old phones is a great way to make money online as a stay at home mom. Check out my article on phone flipping to learn more about how to flip phones. I used to do this before I got married in my spare time.
#7 Sell T-Shirts with Printify Print on Demand
Consider making a print on demand store with Shopify and then sell your designs with the Printify plugin. It is super easy to install. You can get a 2 week free trial with Shopify by going here.
Get your designs from Design Bundles, Creative Fabrica, or The Hungry Jpeg for very cheap. Choose SVG files to upload to Printify and then decide if you want then to be on T-Shirts, dresses, or anything else.
---
Related Posts:
---
Creative Stay at Home Mom Jobs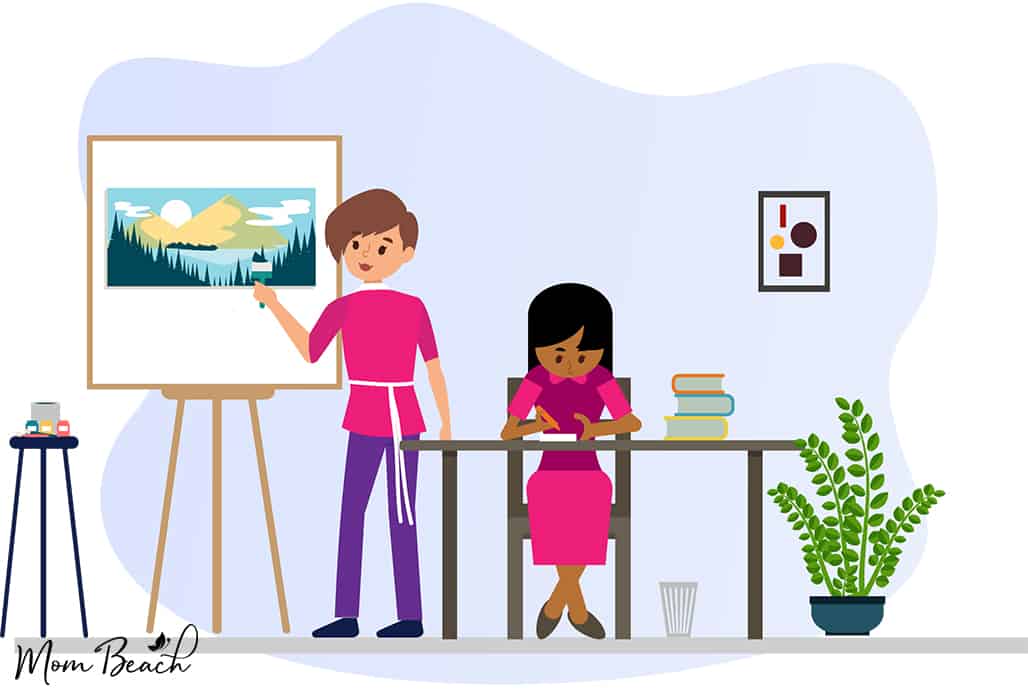 With these jobs, you get to show off your creativity!
#8 Blogging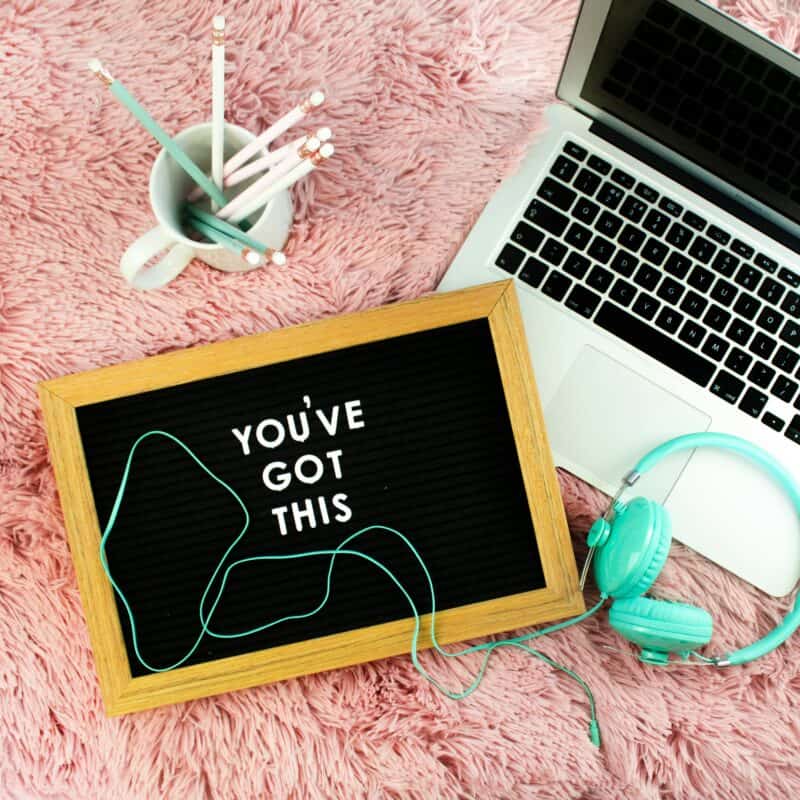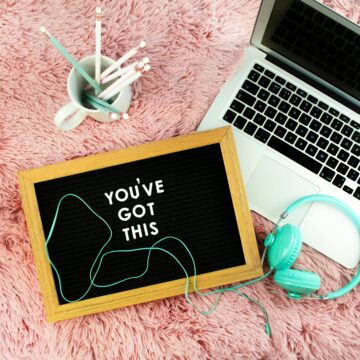 Starting a blog is a great option for stay at home moms. Getting started is easy, but it's not for the faint of heart. In order to actually make money from a blog it will take both time and commitment, but can be extremely rewarding.
What is a blogger?
A blogger uses WordPress or other content management system to write articles.
Many of us have that knack for a certain aspect of life, whether it is:
finances
cooking
travel
fitness
Blogging allows us to not only share our story and our knowledge, but can generate some decent income (even passive income!) with a bit of work.
How much do bloggers make?
The sky is the limit. It could take you several months to make anything, however. This blog has made $100 thus far and is 5 months old. You can view our latest income report to see how we made that money.
How to start a blog for beginners?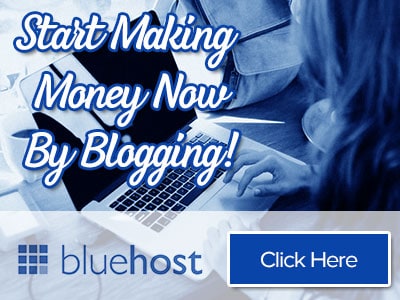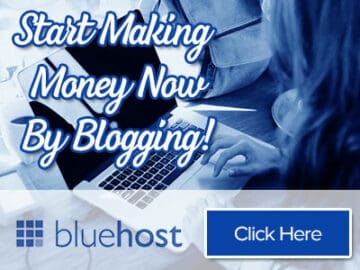 Hosting is very cheap with BlueHost. With our special link, you can save big time at $3.95 a month.
Check out our very detailed guide on starting a blog.
#9 Create an Online Course
You must have a skill that you can do better than anyone you know.
This could be cooking, crafting, social media marketing, writing, organizing, decluttering, cleaning or anything else.
How about selling a course to help others? You can create a beautiful user-friendly course with ease by using Teachable.
After your course is all set up, you can then market your course by using Pinterest. Just create 800 x 1200 pins in Canva.com to get the word out about your course. Pin the pins to keyworded boards that reflect what your course is about.
If you'd like, you could even spend a few dollars to promote your course pins using Pinterest, but that is up to you.
Click here to start creating a course on Teachable!
#10 Become a photographer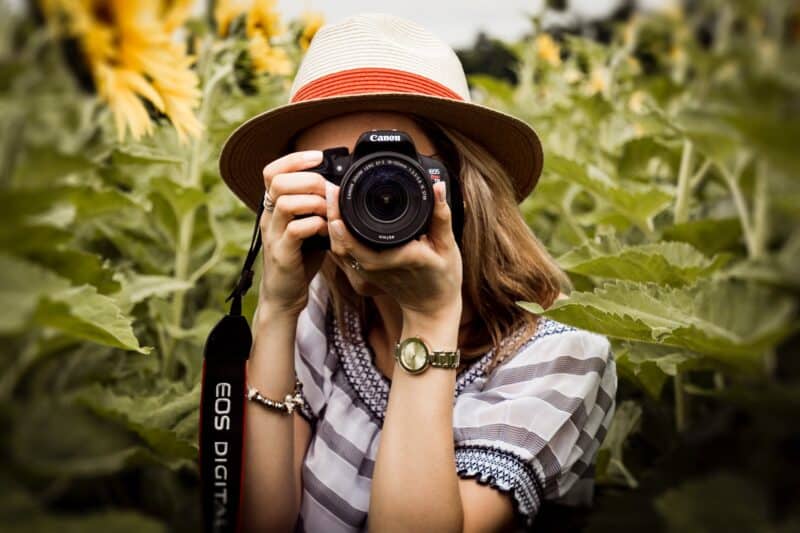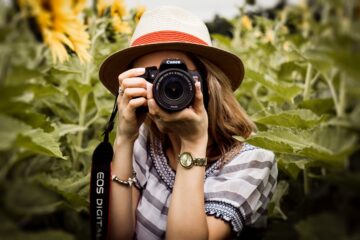 If you love taking pictures then consider becoming a professional photographer.
Talented photographers are high in demand to shoot weddings, birthdays, baby showers, parties, and several other occasions.
You could even sell your photos to a stock photo site and make passive income.
#11 Graphic Designer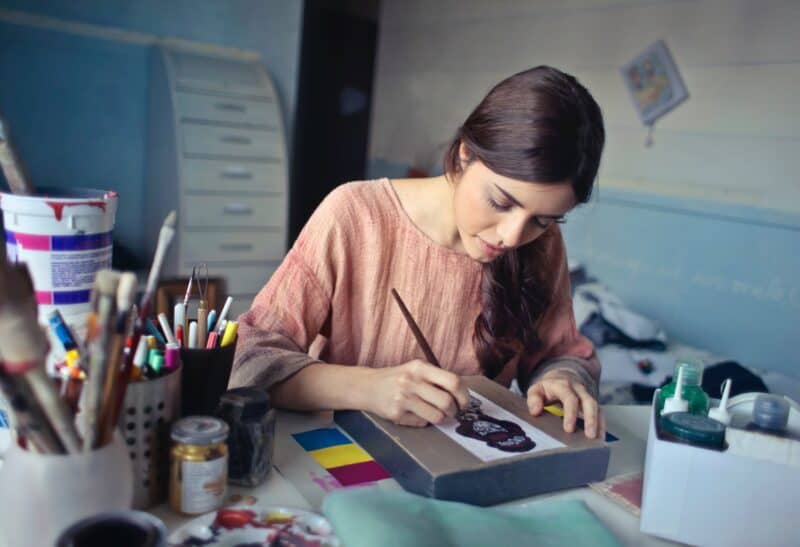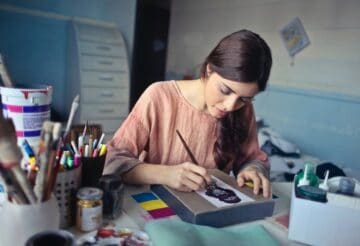 Graphic design is a lucrative industry to be a part of. You could offer your services on Fiverr or check out remote jobs on FlexJobs for graphic design.
I have my Bachelors of Fine Arts in Graphic design, which took me 6 years to complete. However, graphic designers do not need a degree. It is all about your portfolio of work. You can use tutorial sites like Lynda.com to take online courses to learn how to be a graphic designer. Many of these courses have projects you can follow along with so you can build up your portfolio.
Kara Fidd of SimplyingDIYDesign has a low-cost workshop on learning graphic design principles.
Check out our interview with Kara!
Click here to sign up for SimplyDIYDesign's Graphic Design Workshop!
#12 UX Designer
Currently, I work as a UX designer and work remotely half of the workweek. Some weeks I work from home exclusively so that I can care for my child during the day.
If you have a graphic design background like I do, then becoming a UX designer is a snap. The UX design software, Sketch App and Adobe XD, is easy to learn and there are free videos on YouTube that you can learn from.
Check out Dribbble.com and search "UX Design" to see popular designs to draw inspiration from. I suggest creating a redesign of an existing app or website to make it more user-friendly to build up your portfolio.
You could offer freelance work on Fiverr or volunteer for a non-profit to build up your portfolio. On FlexJobs, there are several remote UX Design jobs available.
#13 Musician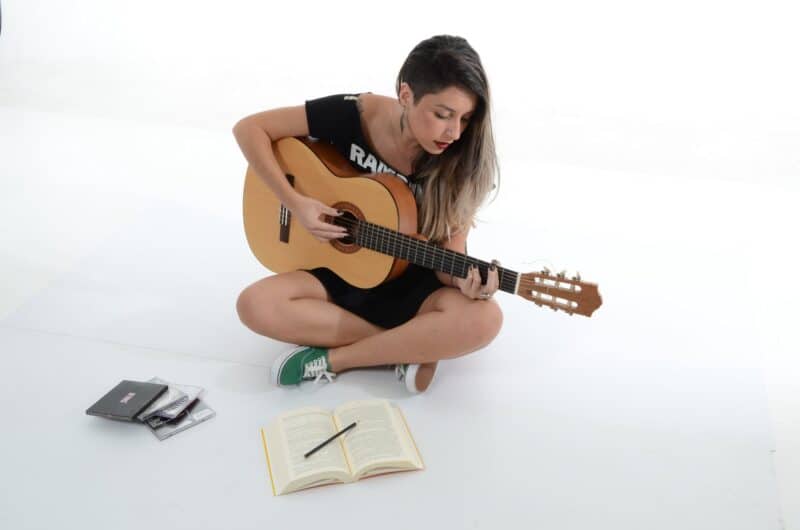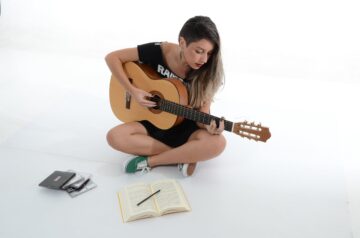 Nowadays, you don't need a music contract to get started in the music business.
Several stars like Justin Bieber got discovered on YouTube and more self-publish their music on Itunes and Soundcloud.
You could even build a following for my music on Instagram, Facebook or other social media!
There really is no limit to the success you can achieve if you are musically talented.
#14 Freelance Writer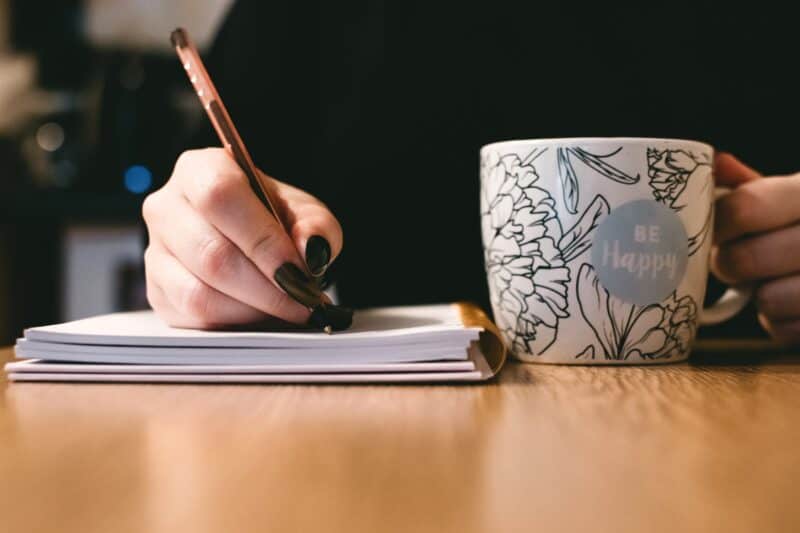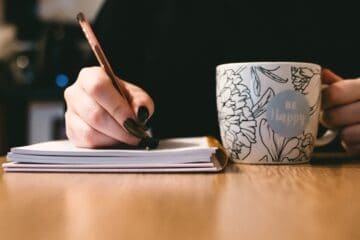 Fiverr is an awesome place to get hired as a freelance writer. Freelance writing is perfect for stay at home moms because you can write anywhere, even with a pad of paper and a pencil.
When your kids are asleep, you can type up your manuscript and send it off to clients. I have done freelance writing myself for online clients!
You can charge hourly or by the word when you are a freelance writer. I charge clients 5 cents a word when I write articles. A 2,000-word article will net me $100!
Those with more writing experience can charge more money. Get started on Fiverr today!
#15 Interior Designer
If you have an eye for design, then consider becoming an interior designer. This is a highly rewarding stay at home mom job.
#16 Web Designer
Before I got married, I worked as a web designer for a small marketing business. It can be a great way to make money online from home. You don't even need to know HTML or CSS. You can start using Wix.com to make drag and drop websites for businesses.
#17 Digital Artist
Do you like to paint or draw? Consider being a digital artist. Get a graphics tablet from Wacom and software such as Adobe Photoshop or Corel Painter. I am a digital artist myself and you can find my art at my Deviantart. You can then sell your art at anime conventions, like I used to do, or on Etsy.
---
Start Your Own Business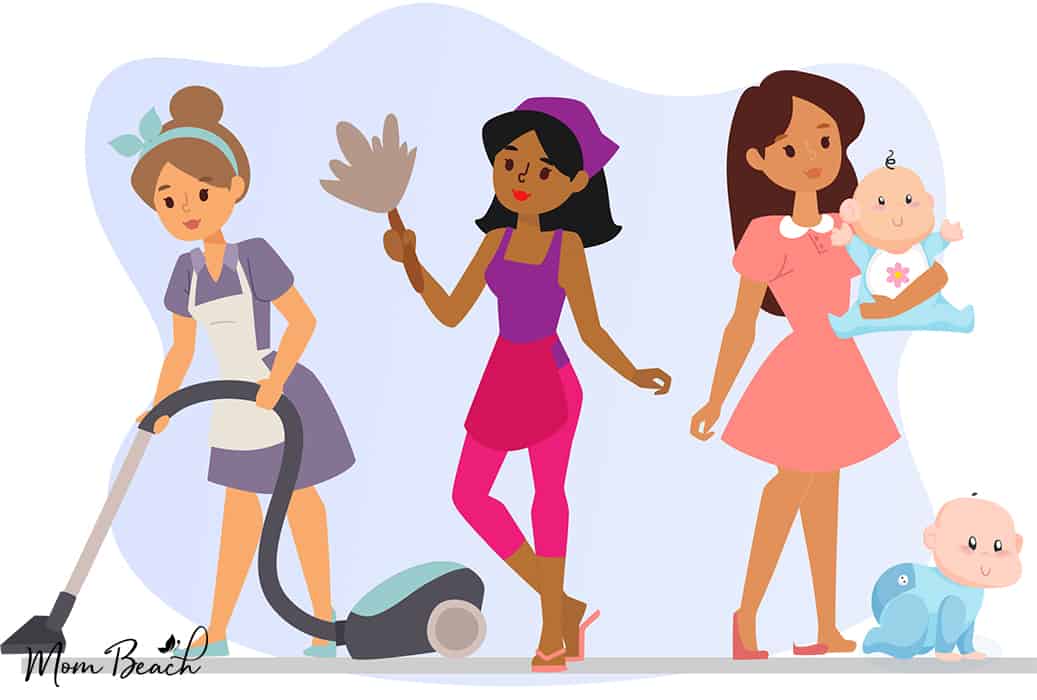 You can choose to start a business with any of the job types on the list. Here are some fun business ideas:
#18 Start a Gift Shopping Business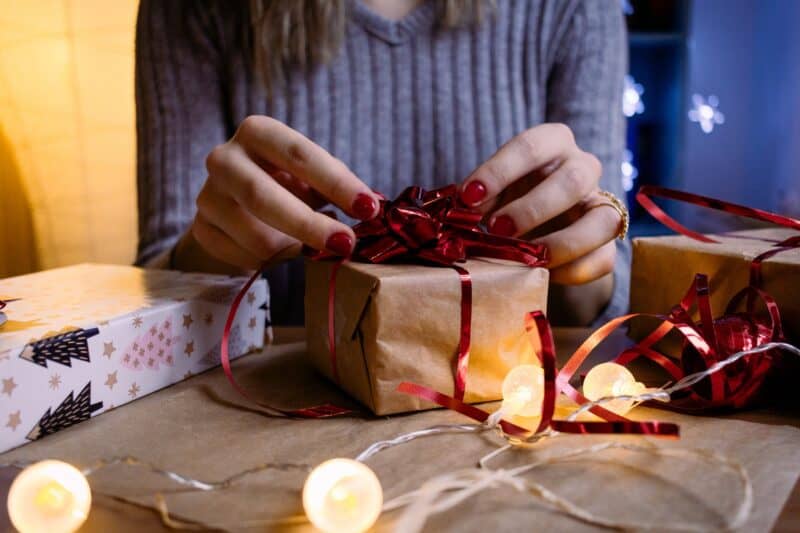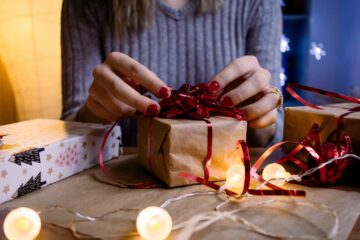 A great job to start during the holidays is a gift shopper. I have done this for several years and have made thousands of dollars.
What I do is post an ad on local Facebook groups for moms and ask if anyone needs help shopping for Christmas.
I then get replies from other moms who then hire me to shop for them. Clients pay me 20% of the total gift price and use my Chase Rewards card to buy the items.
Chase Rewards gives me cashback on top of what I make from gift shopping because the clients usually pay me by PayPal or cash.
Click here to sign up for Chase Rewards to start getting cash back!
#19 Life Coach Business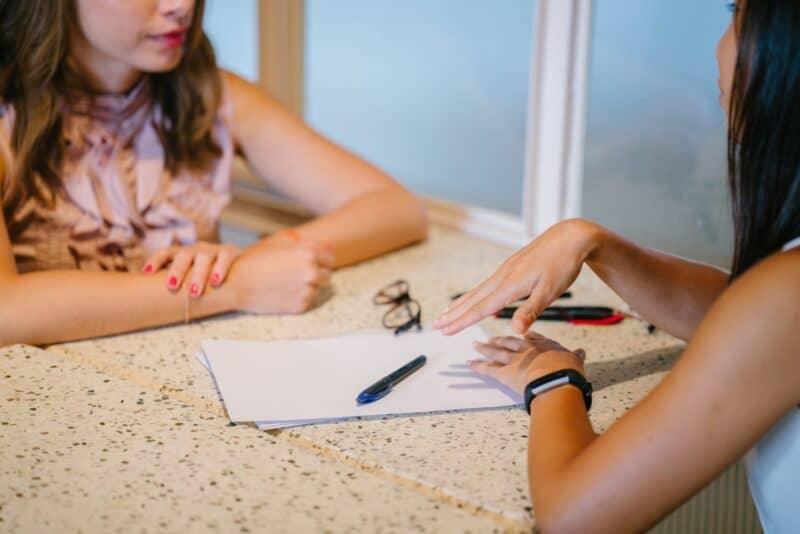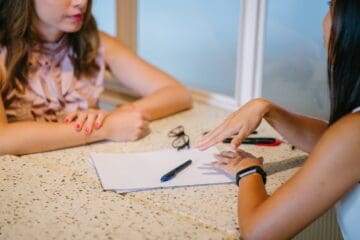 For those moms who enjoy helping others, then life coaching is a rewarding career.
What a life coach does is help their clients with their relationships and personal goals. Do your friends always ask you for relationship advice? Then, being a life coach may be for you.
If you are serious about becoming a life coach, then you need to get certified. Get your life coaching certification here!
#20 Start a Home Daycare Business
Wouldn't it be great to take care of adorable little ones all day including your own? Then, starting a home daycare may be for you.
It is important that you get CPR certified because it gives parents peace of mind and they will trust you more with their children.
If you are only watching 1 or 2 children, then you don't need a daycare license. However, if you are watching more children then you will need to get licensed. According to ChildCare.gov, licensing laws vary by state. To get licensing requirements for your particular state, search "your state + daycare license" in Google to find your states licensing process.
A great software to help manage your home daycare business is Daycare Manager Pro!
#21 Start a Cleaning Business
Several busy people need someone to clean their homes because they don't have the time. If you enjoy cleaning and helping people, then this is a great business for you. You could start this business with a family member or a friend and clean homes together.
Those moms who have older children can even help clean homes too! I think this would be a good business for moms with teens especially.
Check out our thorough article on starting a cleaning business from scratch!
#22 Party Planning Business
Sarah Combs at Sarah Combs Events is a party planner and a new mom. If you are a mom who loves planning parties, then consider becoming a party planner. It's a fun job with great rewards.
---
Administrative Jobs for Stay at Home Moms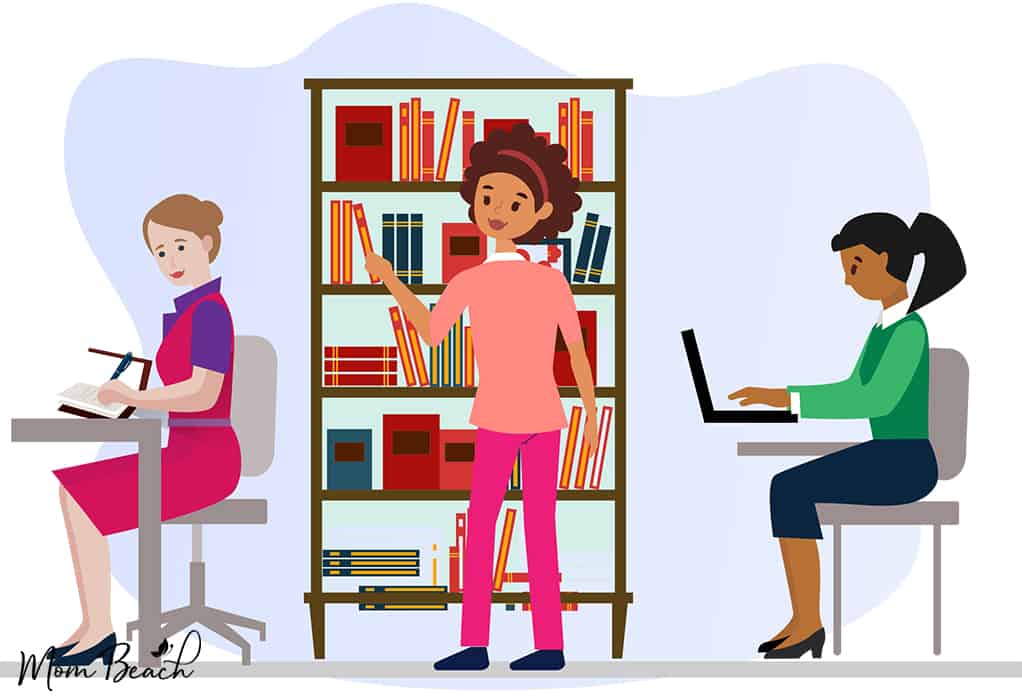 Are you great at administrative jobs? This category is for you!
#23 Transcription
Transcription is a service that is needed in many different fields such as law enforcement, medicine, and law.
Because transcription is typically made from a recording, it makes it ideal work for a stay at home mom. There are several different certification programs to become a transcriptionist, but training is relatively minimal.
It mostly just requires you to learn the terminology and jargon of the particular industry in which you want to work. To become involved in medical transcription, there an excellent online course you can take here.
#24 Bookkeeper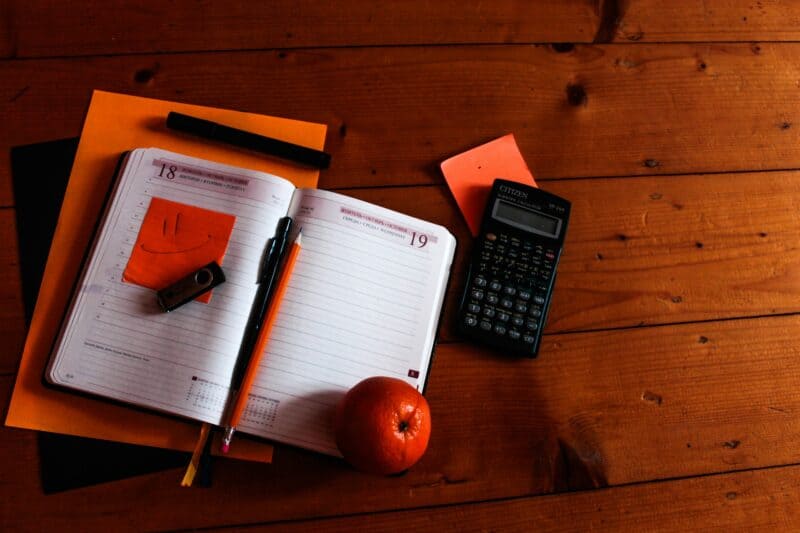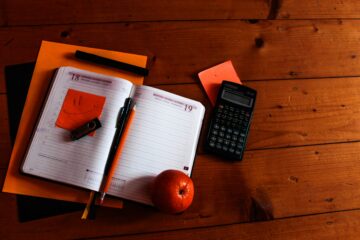 Still looking for other stay at home mom jobs? What about bookkeeping? Bookkeeping can be a great option for starting your own business, a skill set that is ideal for a freelancer, or may even allow you to work with a company.
It is simply keeping a record of financial transactions. It is a stay at home mom job that is easy to start, even if you don't have any experience. Simply take an online course and you are usually good to go. Pay will depend on if you are working on your own or with a company.
Sign up for Bookkeeper Business Launch to learn how to be a bookkeeper now!

---
Services Jobs for Stay at Home Moms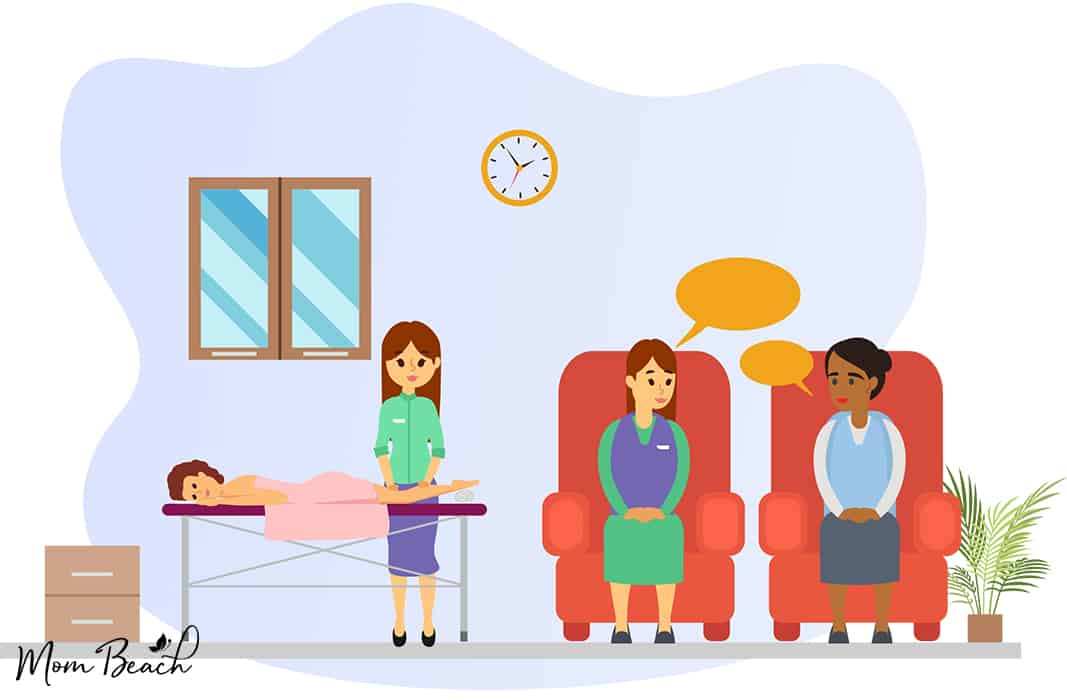 This is a big list of jobs where you offer a type of service to someone else.
#25 Online Survey Taker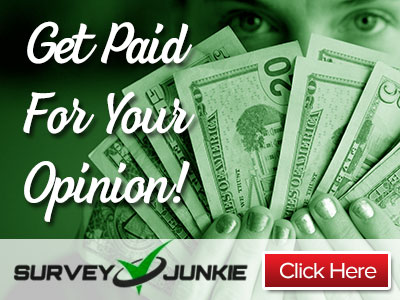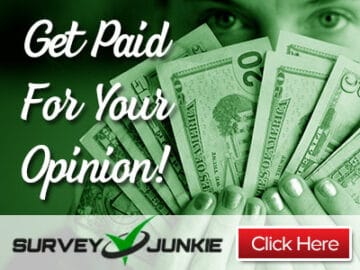 If you are looking for a stay at home mom job as a means of simply increasing your income, you should also look into other, more creative ways as well. Consider using different apps that allow you to earn money, or at the least save money.
One recommendation for making some extra money on the side is to use Survey Junkie and Swag Bucks. Take advantage of your time waiting in line at the grocery store or waiting for your appointment. I'll even tell you our secret strategy for earning over $1K by using Survey Junkie!
If you're looking to save, then Ibotta is a simple solution that can be effective. You can view our guide on Ibotta here!
Did you have a career before you became a stay at home mom? If so, you may have a skill set that is still needed in the workforce, which you can use as a freelancer. Freelancing is a stay at home mom job that truly allows for flexibility.
Freelancing can be done as your own business or there are several platforms, such as Fiverr.com and Upwork.com, which work to help connect clients and freelancers (which may be easier when just starting out).
Whether you are a web developer, a designer, writer, photographer, engineer, paralegal, admin support, etc. chances are you can use your skills as a freelancer.
#27 Proofreader
If you are great at catching spelling mistakes and grammar issues, then you will love proofreading.
Writers who write books and screenplays are in desperate need of quality proofreaders to edit their work. It's a flexible job that you can easily do from home while your kids are asleep.
You could even take a printed out version of the manuscript with you to the park and edit while your kids are playing. Proofreaders can make $20-$50 an hour or more!
Check out Proof Reader Anywhere to learn how to be a proofreader from home!
#28 Online Tutor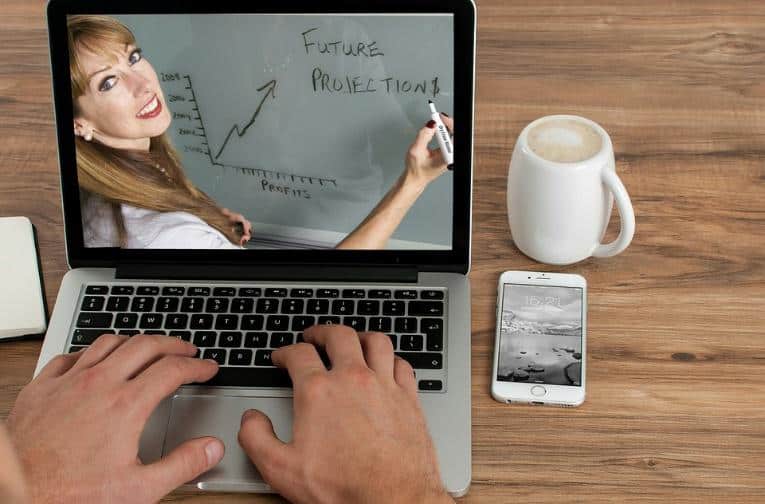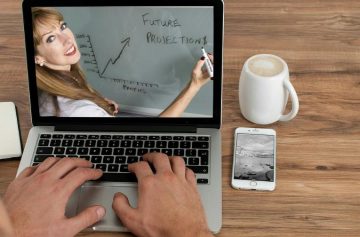 Another flexible stay at home mom job is being an online tutor. Being an online tutor allows you to teach from the comfort of your own home. If you excelled in any particular subject in school or are very comfortable with a specific subject, consider becoming an online tutor.
Like freelancing, there are several different platforms, like Tutor Jobs Online, that aim to connect tutors with students. If you don't feel like using an online platform you may want to advertise in local community centers/ libraries and with friends and family.
#29 Book Editor
Are you always finding spelling and grammar mistakes? Do you like reading and helping others? Think about becoming an editor. Editors are needed for all kinds of work—reviewing articles, books, website copy, etc.
If you are comfortable with checking grammar, spelling, looking for inconsistencies in text, and fact-finding, being an editor may be just the stay at home mom job for you.
Freelancing platforms like Upwork.com and Fiverr.com have a number of editor jobs posted and you can seek out your own clients as well for your editing services.
Proof Read Anywhere is a great way to get started in editing!
#30 Online Moderator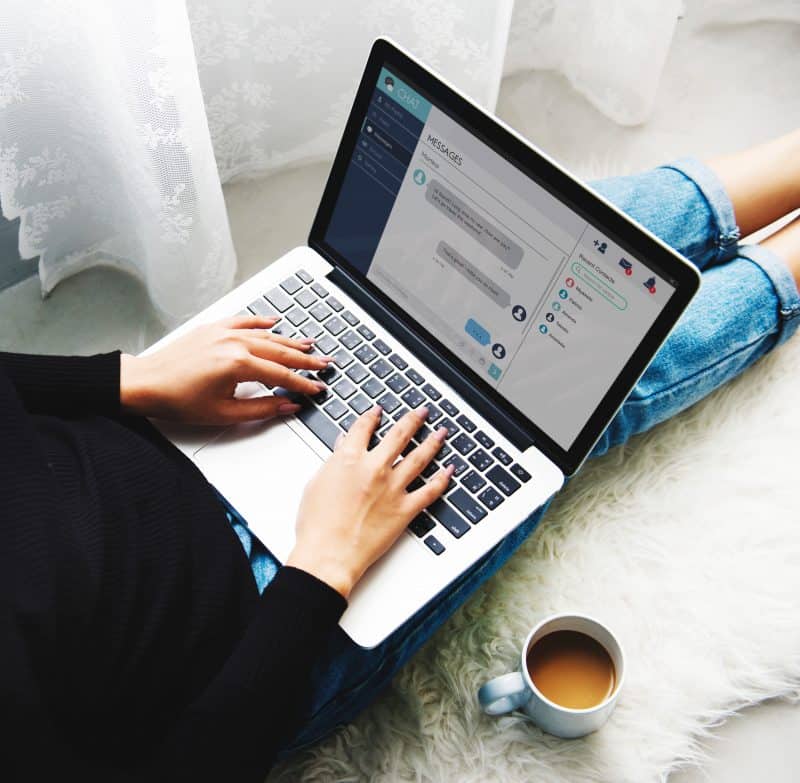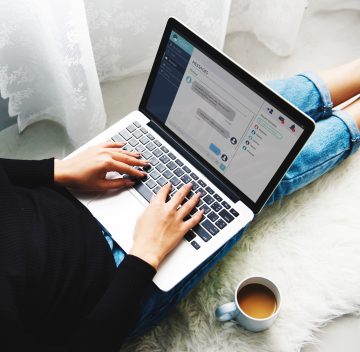 Maybe you don't necessarily want to manage others' social media accounts, but still love being online. One stay at home mom job to look into is becoming an online moderator.
Online moderators monitor forums, blogs, and social media profiles helping the organizer resolve any fights amongst members, respond to comments, etc. In other words, you would help keep the platform functioning the way it should, consistent with its brand.
Most of the time formal training is not necessary, but there are some available. Again, as mentioned with other jobs in this list, there are platforms, like Liveworld, to help you find online moderator positions or you can offer services on your own.
#31 SEO Specialist
Do you like puzzles? Are you a wizard with words? Think about becoming a search engine optimization specialist. This is a great stay at home mom job for those that enjoy being on the computer and are good with keeping up with trends.
Becoming an SEO specialist often requires self-training, which can easily be done by taking different online courses. It is simply analyzing and making changes to websites so they rank better in search engines like Google.
SEO specialists are in high demand as competition continues to increase for websites to be seen. SEO services are great as a freelancer, either through your own company or via a freelancing platform.
#32 Customer Service Rep
Customer service is a task that is being increasingly outsourced and is a great stay at home mom job. These positions are typically with a company and require you to have extensive knowledge of their company/product.
Such positions tend to have minimal requirements and there is usually preference given to those applicants that have previous customer service experience. These kinds of jobs can be found through companies directly or via online job boards.
#33 Virtual Assistant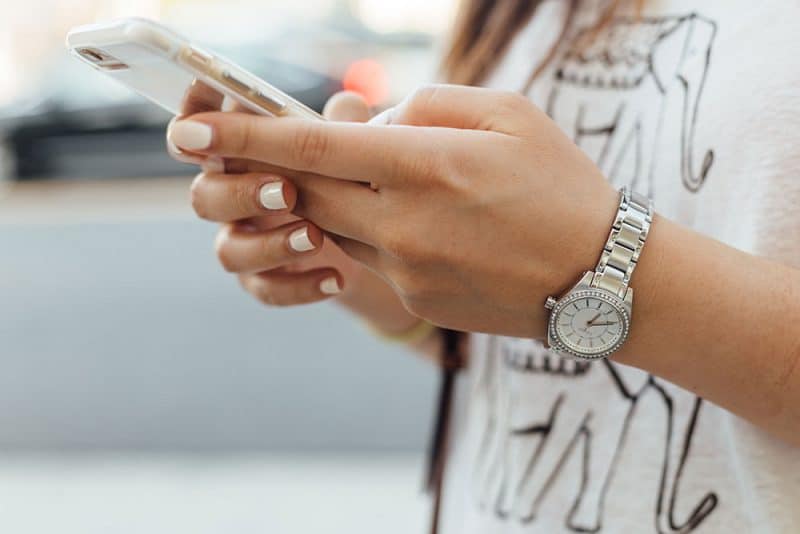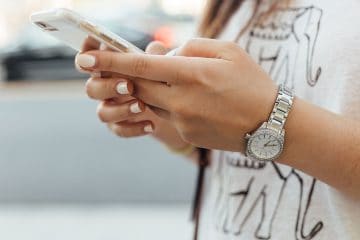 Are you organized? Do you like talking on the phone? Do you have experience with different administrative tasks? If you are looking for a stay at home mom job, you should think about offering your skills to companies as a virtual assistant.
Virtual assistants are needed for copywriting, appointment setting, researching, responding to emails, data entry, and many other administrative tasks. There are companies looking specifically for virtual assistants (via online job boards or freelance platforms), or there is always the option to offer virtual assistant services as your own business.
Pinterest Virtual Assistants (VA) are increasingly popular and a great career for a stay at home mom. You can sign up to become a Pinterest VA here!
#34 Travel Agent
Do you plan the greatest vacations? Have your friends ever asked you to help you plan their vacation? Become a travel agent! Being a travel agent is a popular stay at home mom job, especially those that love to travel.
Like many other stay at home mom jobs, you can either start your own business as a travel agent, or you can work for an agency. The amount of money that can be made as a travel agent depends both on the number of clients you have and your experience. Learn how to be a travel agent today by clicking here for an online course.
What is even better than being a travel agent is a Disney travel agent. You can sign up at MagicalVacationPlanner.com to help families plan their Disney vacations.
#35 Researcher
Are you a master on Google? Do you always seem to find the gems that no one else can find? One stay at home mom job you may want to look into is becoming a researcher.
Use your sleuthing skills to help find the information that others need and are unable to find. It may be fact finding for a researcher, or getting information about previous cases. Either way, it can be a viable option for stay at home moms. Look for these types of positions on a freelancer platform or even online job boards.
#36 Search Engine Evaluator
Do you understand SEO quite well? Then, consider being a search engine evaluator for Google.
You can make $20-$30 an hour by evaluating various web pages in Google.
Click here to see the latest job postings for Search Engine Evaluators!
#37 Massage Therapist
Those moms who love helping others feel good should consider getting a massage therapist license online.
You could then have clients come into your home to get a massage so that you can be with your kids. If your kids are older, then they could come with you to clients' homes if allowed.
Massage therapists can make $35,000 a year or more on average. Check to see how much massage therapists make in your state here.
#38 Online Receptionist
If you enjoy talking to people on the phone, then you will enjoy being an online receptionist. Several companies hire remote workers to provide customer service and answer calls.
Check out Zip Recruiter to find Online Receptionist positions. This job pays $26-$46k a year.
#39 Lactation Consultant
Jada Glover at Lactation Mamas is a lactation consultant. This is a great job that helps other moms feed their newborns.
#40 Start a Laundry Service
If you have your own washer and dryer then why not use it to make money? Advertise your services on Facebook Market. I see women all the time advertising on there for laundry services.
#41 Work Remotely as a Customer Service Agent and more with Amazon
Amazon Virtual Locations hires remote workers. There is a variety of jobs to choose from and they all let you work from home. Some even offer benefits like medical insurance and paid time off.
#42 Recruiter
I know several recruiters on LinkedIn that got their start using the platform. They message people that fit the job description and then get paid for placement. Many recruiters work for themselves or as part of an agency.
#43 Get Paid To Shop
Did you know that you can use Rakuten (Ebates) to get cash back on every day purchases? I save money all the time by getting cash back from several money saving apps. Other apps that pay you to shop are Ibotta and GetUpside!
#44 Professional Organizer
Marie Kondo, the writer behind the Magic of Tidying Up, is a professional organizer. This can be a great job for any stay at home mom who loves keeping things organized. Simply advertise on Facebook Marketplace to find clients in your area.
#45 Get Started With FlexJobs
Sign up for FlexJobs to locate remote jobs that pay well. I have used FlexJobs in the past and love it! You will find several jobs that let you stay at home while you take care of your kids.
#46 Rent Out a Room in Your Home
If you have an extra room in your house, consider renting it out on Air BNB! You can make hundreds of extra dollars a month while you stay home and take care of your kids. This is passive income and doesn't require you to do any extra work.
#47 Be a Dog Walker
Use Rover to become a dog walker from home. You and your kids can then walk around the neighborhood with the dogs. It's a great way to get exercise and make money at the same time.
---
Marketing Stay at Home Mom Jobs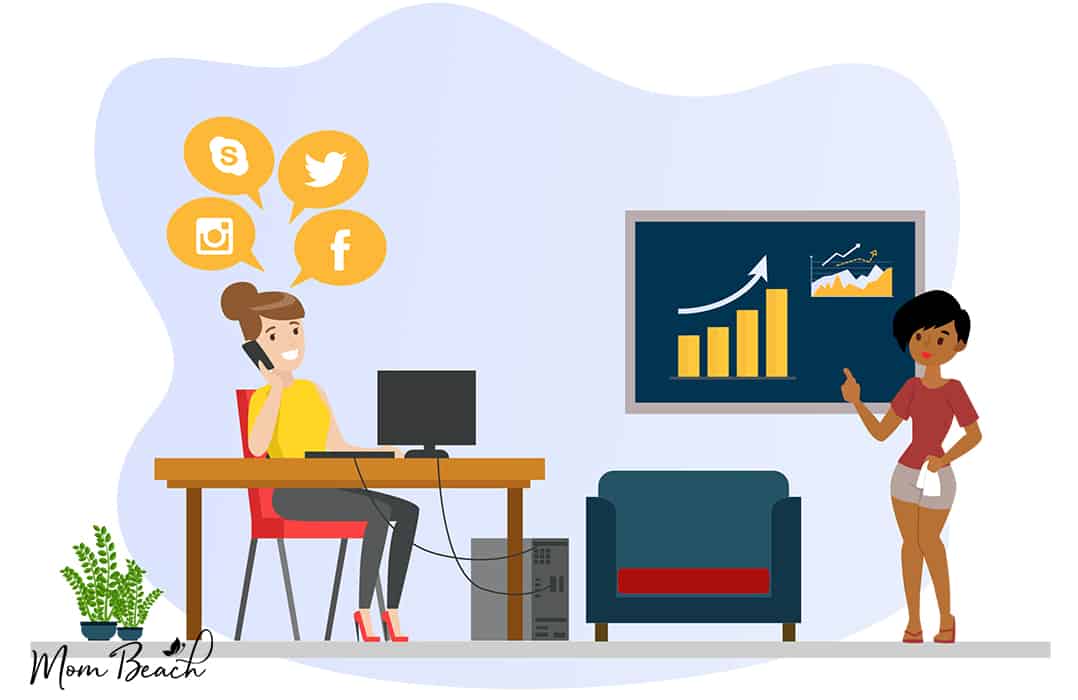 Are you great at social media and marketing? Here is a great list for you!
#48 Social Media Manager
Do you love spending time on social media? Consider becoming a social media manager. A social media manager manages social media accounts for others by creating posts, responding to messages, making comments, etc.
The amount of money to be made by being a social media manager will depend on the number of clients you take on and the kind of package that you offer them. To find clients, you can approach local businesses, search freelance platforms, and mention to friends and family the services that you are offering (you never know when you'll get a referral).
#49 Advertising Manager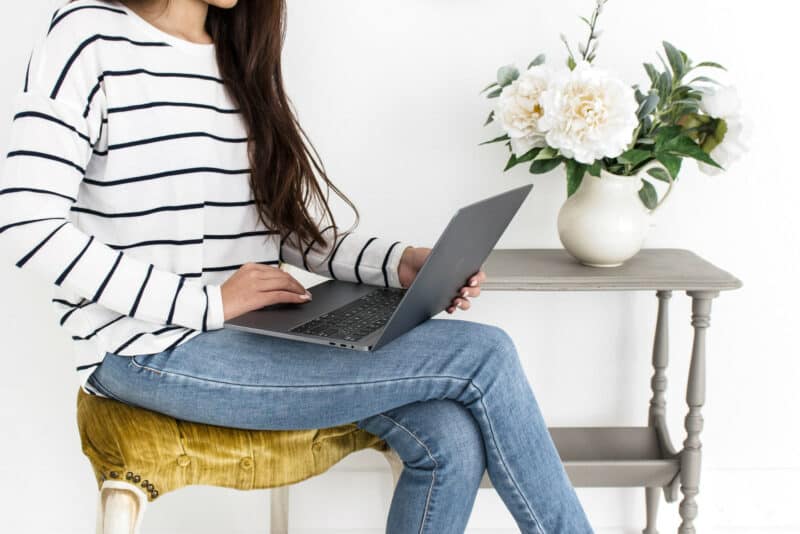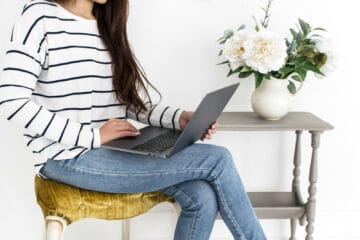 It can be difficult for companies to find an advertising manager to help manage their ad accounts on Pinterest, Facebook, and Google. If you enjoy setting up ads, then this is the perfect job for you.
To get started, post an ad on Fiverr to look for clients who may be interested in hiring you to be an advertising manager.
#50 Marketing Specialist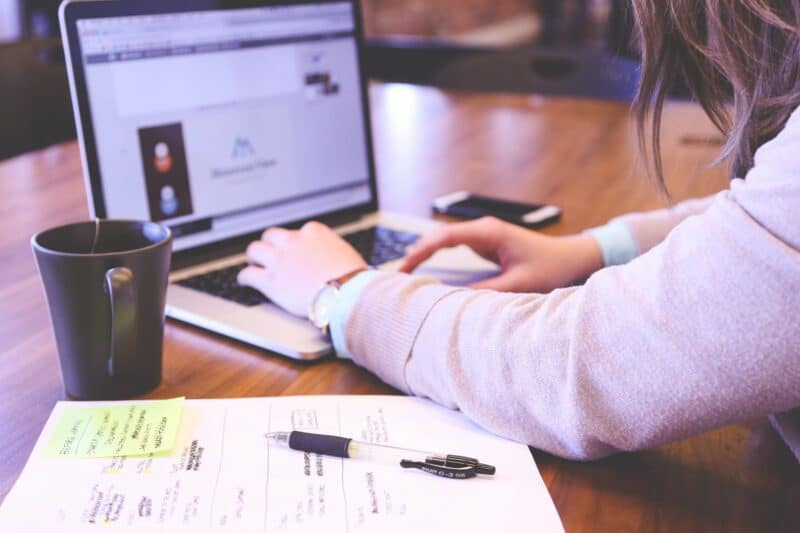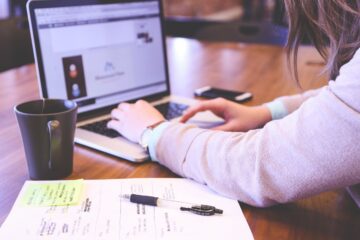 Those moms with degrees in marketing could definately find a remote marketing position.
Even if you don't have a degree, but have some experience doing marketing then that would be beneficial too.
FlexJobs is a great site that helps moms find work from home jobs in all industries.
If your want to learn more about marketing jobs for stay at home moms, check out this article.
#51 Affiliate Marketing
Affiliate marketing is when you get paid for promoting a product. When someone signs up through your personalized link, you get a portion of the sales.
Michelle of Making Sense of Cents makes $50,000 a month doing affiliate marketing. She has created a very in-depth course that I have taken myself.
Click here to learn more about affiliate marketing with Michelle's course!
That's it for Stay at Home Mom Jobs?
Of course not! This is just the tip of the stay at home mom jobs iceberg. As companies start shifting more of their work to remote work there will be even more options available.
This is simply a list of the most common, easiest to get going stay at home mom jobs. Some you can do without any training, some require at least some kind of training (even if it is simply taking a course online), and some require extensive training.
The point is if you want a stay at home mom job, the possibilities are up to you. Put yourself out there and find something that is the perfect fit for you and your family. Even if you get no after no, keep at it. Take another course, build your skill set, and keep looking. Maybe you're destined to become a mompreneur!
Bonus Stay at Home Mom Jobs Tip
There are countless online job boards and platforms to help you find a stay at home mom job. However, it is important to not get overwhelmed. Rather than try to look on every job board, consider using Google.
It is often the search engine you use for everything else, why not look for a stay at home mom job too? Plus, it will pull listings from online job boards, as well as company websites, saving you a ton of time and energy.
When using Google to search for stay at home mom jobs you use the following equation: "career/position title" + "remote" + jobs. This should help you find what you are seeking.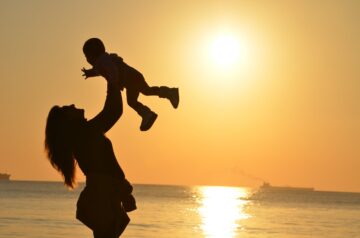 More Stay at Home Mom Jobs?
The benefits of working remotely are unmatched. Remote work translates to flexibility, autonomy, and often less time on the clock. However, not all work from home jobs are created equal. If you're just getting started, it can be challenging to find a high paying one. Here is a comprehensive overview of high paying remote jobs that offer the standard benefits of working remotely as well as the high pay.
Do you have more ideas for jobs or have done some of these jobs? Let us know in the comments!
Related Posts:
Pin To Pinterest:
Pin to Pinterest so other moms can learn about these jobs too!