About Me
Howdy! I'm Becky and I am a mompreneur. My goal with Mom Beach is to help as many moms as possible be able to find ways to make money online in order to pay off debt.
Having great side hustles like a Shopify store and a blog enables me to have extra money to pay off debt and have family vacations.
To learn how to start your own Shopify store then click here. If you want to start your own blog then click here.
What You Can Expect From Me
I'm here to help you make money online by starting a side hustle or business so you can pay off debt. Join our Facebook Group to get inspiration and help with your own business or learn how to start one.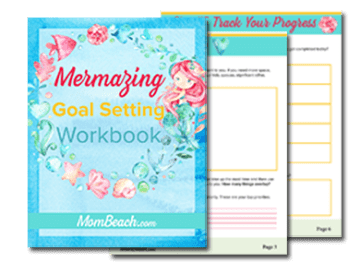 Helpful Articles
Because I have more than 17 years experience in digital marketing and UX, you can be assured you are getting professional advice through my articles.
Features
Here are some blogs where I have been featured as a guest blogger or interviewed.
Tailwind Blog: How I Grew My Shopify Store With Pinterest
Mompreneur Money: The Secret To Goal Setting With No Zero Days
Solopreneur Diaries: 5 Simple Ways To Optimize Your Blog For Voice Search
The Ways To Wealth: Make Money By Designing Websites
This Work From Home Life: Create Your Own Online Boutique
My Story
Finding creative ways to make money has always been a priority for me. Even as a child, I would sell artwork of Treasure Trolls and paperclip jewelry in order to afford to buy lunch.
After my mom lost her job due to a schizophrenic episode at work, she struggled to pay the bills. We went without electricity and running water for several years. I would spend my time drawing and writing creative stories since I had no TV to watch. "One day, I will be a success," I would say to myself.
I was the smelly kid in class because we seldom had clean clothes so I was teased all the time. I barely had any friends and walked with my head down. When I got home from school, my mother would mentally and physically abuse me due to her illness. I have forgiven her for her transgressions with time but it was hard. It wasn't her fault that she abused me.
At last, my dad got custody of my sister and I when I was 12 so we went to live with him. Things were better, but money was always tight with his teacher's salary. I would say my life improved so much and I felt happier. I then learned that my mom lost our house and became homeless.
My dad helped my mom by getting her into a group home. She got on meds and was stable enough for us to visit her. I noticed her demeanor had changed greatly and it was hard to carry on a conversation with her. Her mind was almost gone at this point.
Due to my hardships growing up, I strive to be my best self. However, I keep thinking I am not good enough since my mom would always verbal abuse me. It's difficult to overcome that part of my life, but I am growing so much.
I want the best for my son, Bryan, so try to work as hard as I can to provide for him. That is why I started side hustling in order to pay off debt and start paying down the mortgage. If anything happens to me, I want him to still have his own home and not lose it like I did when I was little. I hope to get the house all paid off by the time he starts school so I can contribute to his college fund. I had to take out large loans for college myself, so don't want him to have to struggle with that.
Mom Beach was started to document my journey with side hustling to pay off debt and to help other moms do the same. I welcome you with open arms to my blog and I hope I help you learn how to make money online in order to become debt free. 😊
Love,
Becky