Dropshipping with Shopify is easy and I will explain things carefully in this article. I make $4k-$10k monthly by dropshipping and I have done so for 2 years. Dropshipping has enabled me to pay off $80k in debt.
I'm sure you have seen ads on FaceBook for crazy items such as the dog selfie stick and the halo hair extension. Did you know that those items came from a company called Ali Express for sometimes a third the price as they are being sold? Go ahead, search them on Ali Express if you don't believe me! These items are usually sold by dropshipping with Shopify, an eCommerce platform that is quick to set up.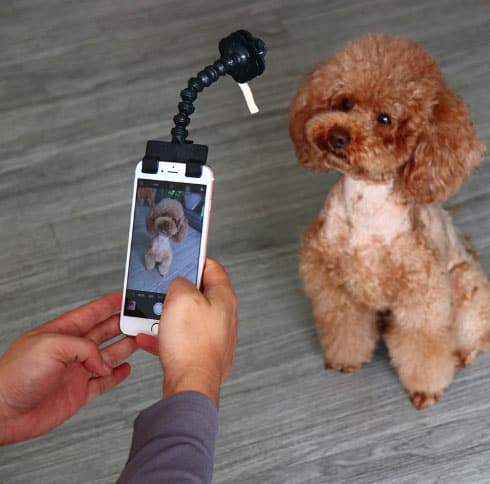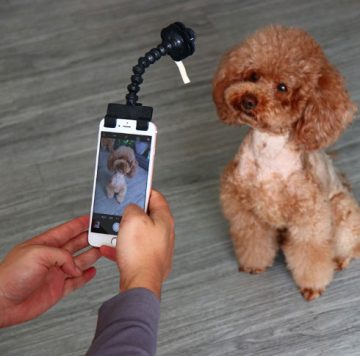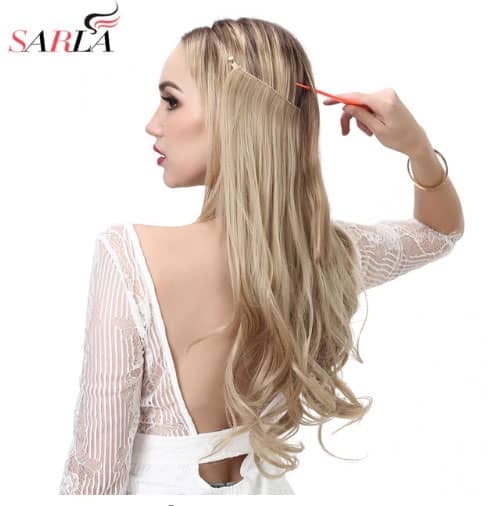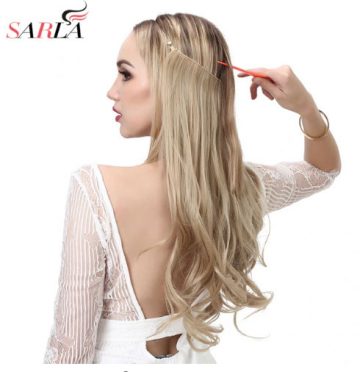 Ali Express is based in China and its parent company is the more widely-known Alibaba. The difference between the two companies is that Ali Express enables you to buy one item at a time while Alibaba wants bulk orders.
Click here to join Shopify and get a 14 day free trial!

If you can buy one item at a time, then you can do the dropshipping method!

What is Dropshipping?: Dropshipping With Shopify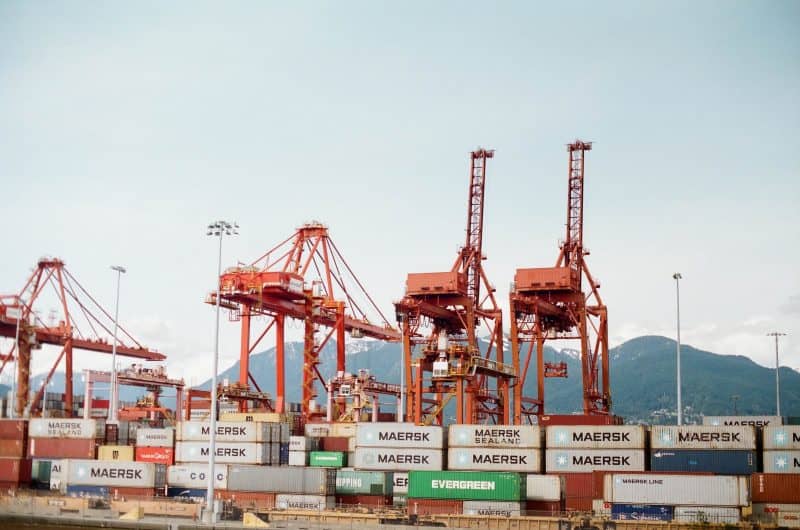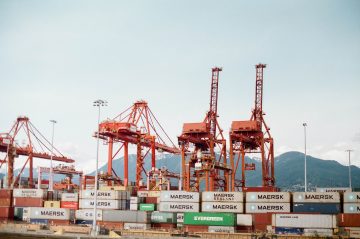 How Dropshipping with Shopify works:
You list an item for sale on your online store that you do not have in hand. I use Shopify for my own store.
A customer buys the item after you have either run Facebook Ads or another way. I will get to that later.
You go on a dropshipping supply site like Ali Express to buy the item and ship it to the customer's address.
Whatever profit that's left is yours to take.
Sounds pretty easy, right?
Dropshipping With Shopify Challenges
It can be, but there are hurdles – just like with blogging.
You Need To Have A Business License and Business Checking Account
First you need to have a business and tax ID before you can purchase from some wholesalers and do dropshipping with Shopify. Check out my post on how to start a business before you go any further!
Shipping Time
The shipping times can take quite a bit of time since they are from China so your customers might complain. What I do to get around this is use dropshippers based in the United States or sellers on Ali Express that use UPS or FedEx. The item will ship fast to the customer and you avoid headaches.
Because of Amazon Prime Two Day shipping, customers might not want to wait too long and get antsy. I am honest up front as to how long the shipping times will be and say 8 to 10 business days. You need to treat dropshipping as a real business so always make sure your customers are well cared for.
I treat each and every customer of mine like pure gold. They enable me to make some extra money from home that I can use towards a family vacation or replacing the cat-clawed couch in our living room. I'll do it one day…
Click here to join Shopify and get a 14 day free trial!
Fullfilling Orders
If you have several orders to fullfill in Ali Express or other dropshipping supplier, then it could take you some time. What I do is hire a Virtual Assistant on Upwork to take in orders for me. Shopify basic lets you have two accounts, one of which I give to the Virtual Assistant to fullfill orders on.
Ali Express lets you save a credit card on file so the Virtual Assistant will not be able to see it. They can only purchase the items and address them to your customers. Many of the Virtual Assistants from Upwork live oversees so the language barrier may come into play. Most Virtual Assistants ask for $10-20 an hour so they can run expensive. If you are first starting out then you can do all of the order fullfillment by yourself. You need to sell enough items to customers first.
Finding Customers To Buy From You : Dropshipping With Shopify
Placing Facebook Ads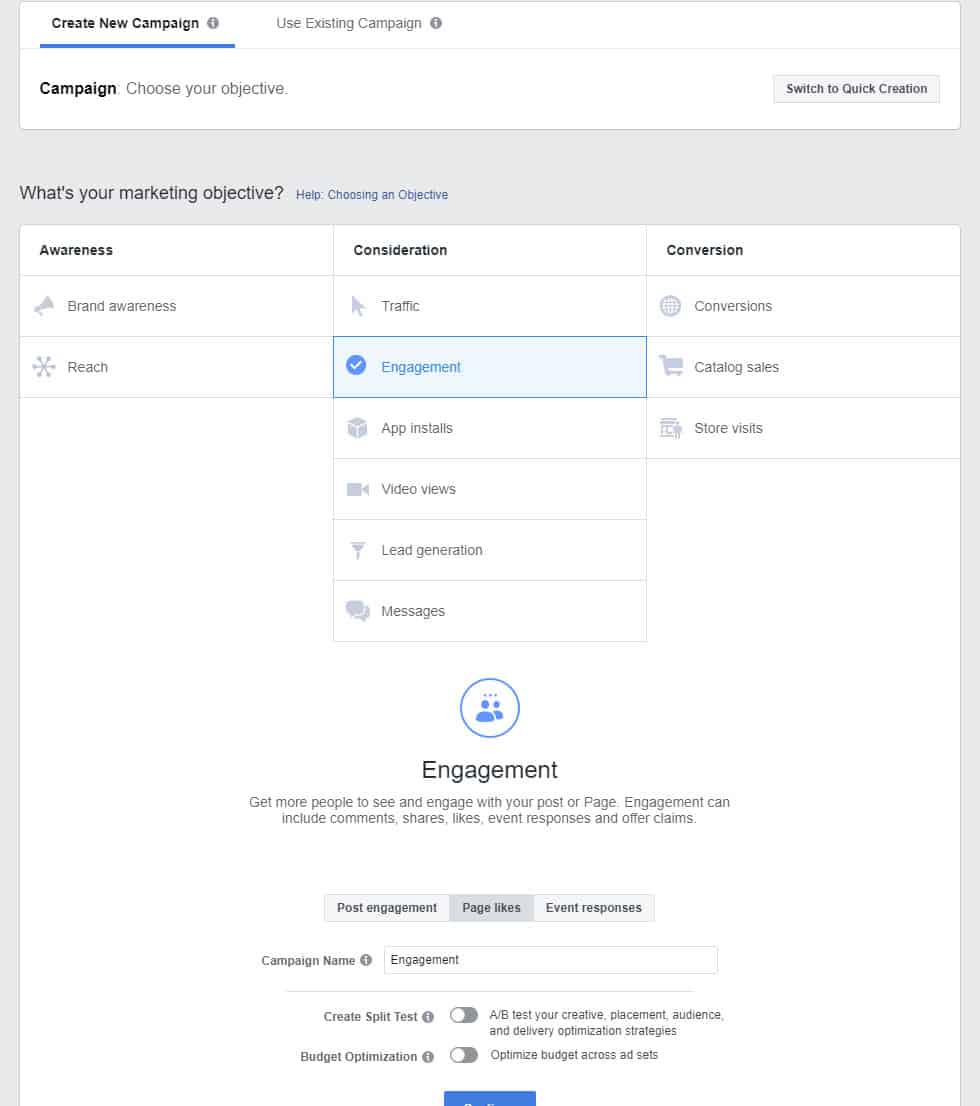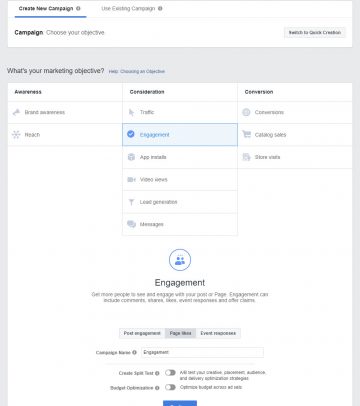 What I do to find customers is place Facebook Ads that are targeted to people in my niche.
A niche is a group of people with similar interests. It is best to find your own niche before starting a store. For beginners to dropshipping, I recommend having a "general store" where you can sell any item. That way you can test different niches and items to see what works and what doesn't.
I have a pet supply store, which is in the pet niche, so I look for people who have liked Pets Mart and other competitors. This enables me to target people in my niche who may be interested in the products I am selling.
A friend of mine has created this guide on choosing whether to have a general store or a niche store for your Shopify store.
As for the targeted countries, I only select the United States, Canada, Europe and Australia. Why? People from other countries might have trouble buying from me so I don't want to waste my time or theirs.
For the ad itself, I like to have either a video of the item being used or an animated gif. Ads with videos and animation tend to get more notice on people's Facebook feeds. If you don't know how to use video or animation, then you can make an attractive banner for free using Canva.
I start with $5 a day for a particular ad and scale it to a higher amount depending on the success. Facebook tells you how many people have clicked on the ad and went to your store!
Using Facebook ads can be expensive and require money that you may not have. There are free alternatives to advertise your item that not everyone is doing.
Click here to join Shopify and get a 14 day free trial!
Pinterest
Pinterest is a great way to advertise your blog, business and even the item you are selling in your Shopify store. You should make the ad at least 300 pixels in width by 1,000 pixels in height to gain attention in someone's Pinterest feed. I like to post my ad several times a day with a different background in Pinterest groups to avoid any problems with overposting.
Instagram
I have had some luck with my store's Instagram thus far because I post pictures of my dog wearing the different items that I sell in my store. This is a great way to market your own online store if you like taking pictures. You can also post pretty backgrounds with an inspirational quote relating to your niche as well.
Instagram helps you build more customers in your niche as you gain more followers. Tip: It is best to post a link to the item in your bio at the time you post an ad for the said item.
Having a Business Blog
Shop platforms like Shopify let you have your own blog. Read my latest article about how you can get 60% more customers by having a business blog!
There are even more ways to get customers but you need to be creative. I have hoped that people would like my shop's Facebook page but haven't had much luck with that. I tend to focus mostly on Facebook ads and Pinterest for my shop.
What is more important than getting customers is finding the items that sell the best.
Finding Winning Products : Dropshipping With Shopify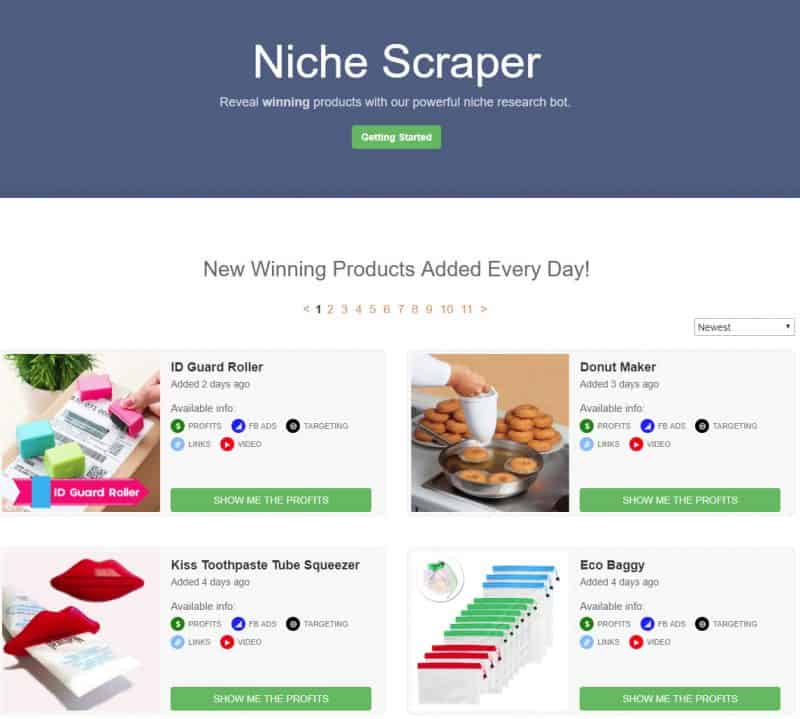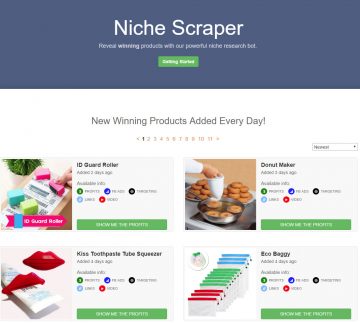 I like to use Nichescraper to find winning products that my competitors are selling. Nichescraper enables you to see the best-selling items that other Shopify stores in your niche are selling.
For example, I have a pet accessories store so I searched for "dog" in the Shopify store search. A top competitor was selling an adorable dog collar as their top item for $10.99!
I went on Ali Express and searched "rose dog collar" and saw that the item was only $1.15 – $2.93 each (at the time of this posting).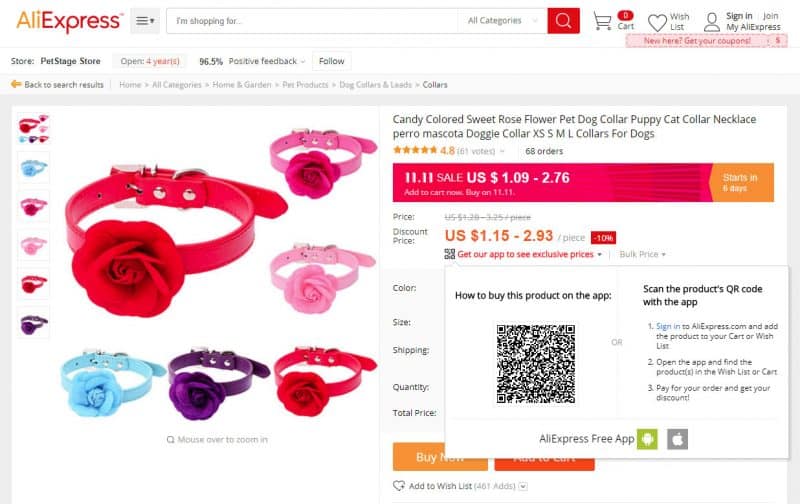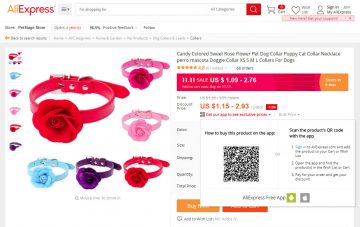 What I like to do is test products first to make sure they are fit for my customers. I do this by buying one item and sending it myself so I can look at the quality and see how long it will ship. If this item takes too long for dropshipping on Shopify, then I will consider buying 20 items to have on hand and ship myself. This looks to be a winning product for sure!
Setting Up Your Store : Dropshipping With Shopify
Now that you know about how dropshipping works and have some winning products, you need to get your store set up.
I use Shopify for my store and several other big-name companies do too. Colour Pop, Jeffree Star Cosmetics and others use Shopify for their stores. A well-known store that does dropshipping with Shopify is Blue Crate and they are even listed on the New York Stock Exchange! Dropshipping with Shopify is as easy as having a blog on WordPress in my opinion.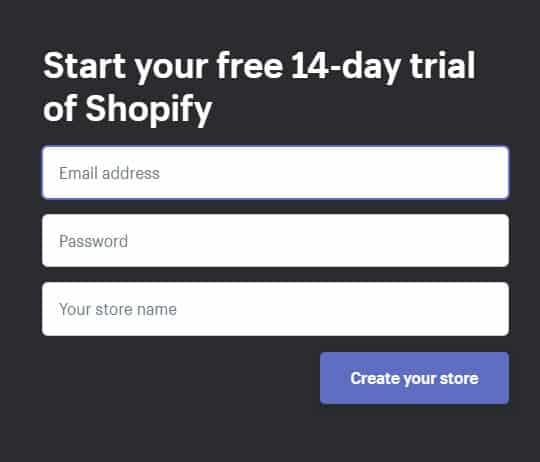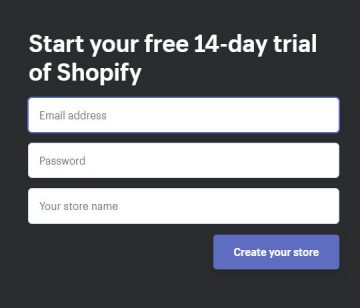 Click here for a detailed tutorial on setting up your Shopify store.
Click here to join Shopify and get a 14 day free trial!
I will be posting a tutorial on how to set up the best Shopify store with excellent conversion in the coming weeks so make sure you are subscribed so you won't miss it.
I'm a User Experience designer so understand the best methods to getting customers to convert properly with proper design and layout. Let me know if you'd like to use my design services.
How far will you go?
The sky is the limit with having a dropshipping store on Shopify and you can make several thousands of dollars a month as a passive income.
99% of people who read this article will take no action and not try dropshipping with Shopify. I was the same way until I learned more about how dropshipping with Shopify works.
I think it is a great way to earn some extra income on the side and you really have nothing to lose. You don't have to buy any items and the Shopify store is as low as $35 monthly when the two week trial is over.
It is now Q4, with Black Friday around the corner, so now is the perfect time to start making some good money by dropshipping with Shopify!
By no means is it a "Get rich quick" scheme. You get as much out of dropshipping as you put into it. I could probably spend more time doing dropshipping but this blog has really taken over my time as of late.
Click here to join Shopify and get a 14 day free trial!
I will be posting more articles on how to do dropshipping with Shopify in the future if this content is helpful for you. Let me know down in the comments!

Best of luck to you and your business,
Becky

**Some links are affiliated