Free 2020 Goal Getting Planner
Are you struggling to achieve your goals year after year? You need help! You can't do it on your own.
Get your goals this year with our 2020 Goal Getting Planner!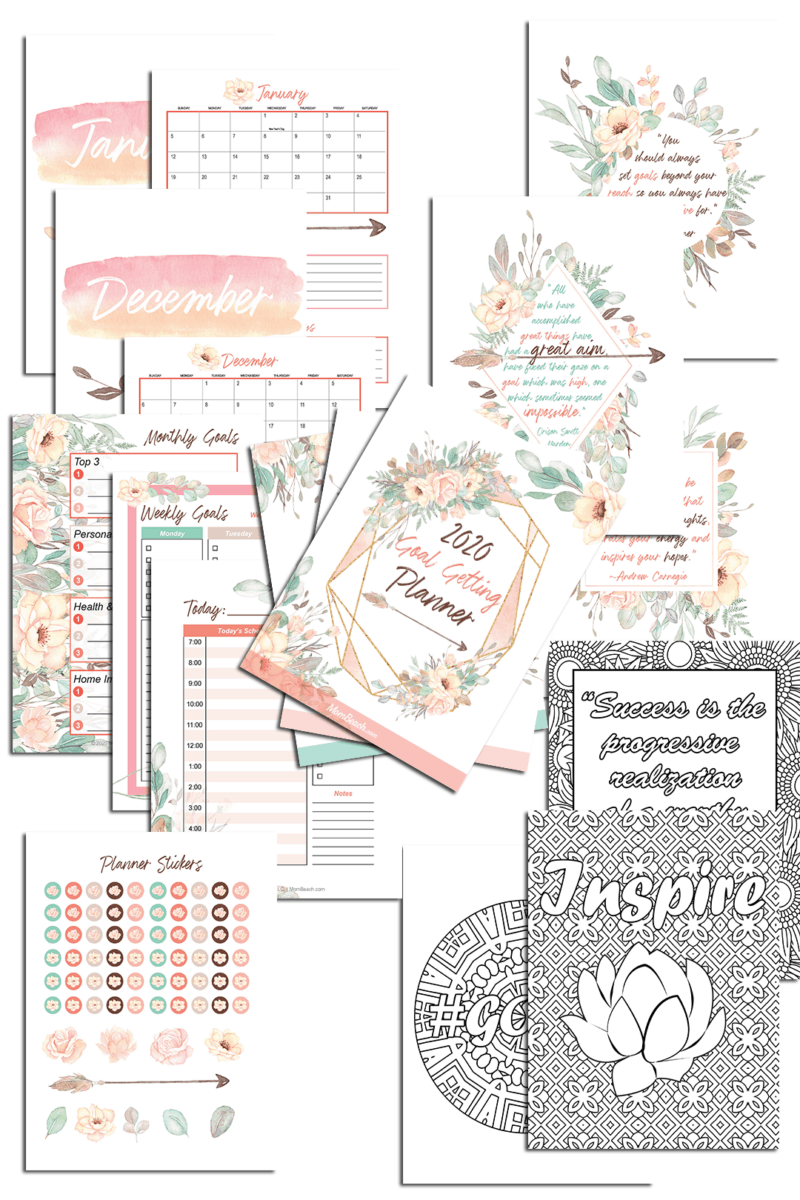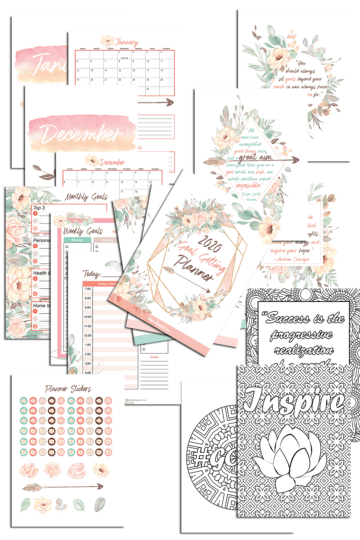 The Goal Getting Planner is back and better than ever with even more features such as coloring pages, binder covers, and inspirational quote wall arts.
It is so easy to get your goals because the Goal Getting Planner helps you tackle your top 3 goals in each area of your life.
Each month, you can break those goals down further into nugget-sized pieces.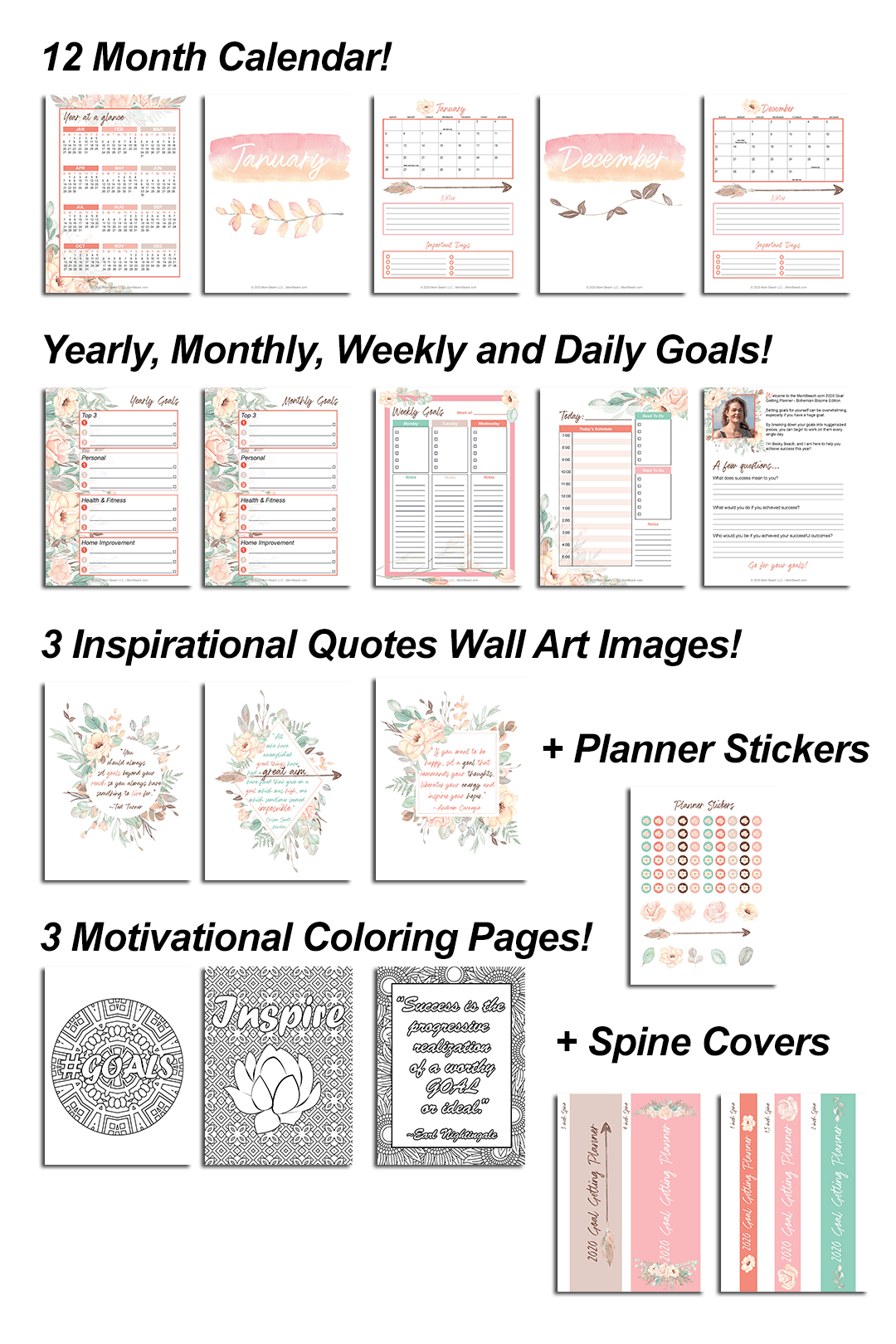 Get your goals easily by scheduling tasks each day that will contribute towards you reaching your top goal.
This is the Bohemian Blooms Edition of our Goal Getting Planner. The airy pastel bloom design is sure to cheer you up all year long!
More design editions are coming this year!
Flipbook Preview
Note: Click the larger black X to remove the ads.
Features
3 Covers
12 Month Calendar
Yearly Goal Worksheet
Monthly Goal Worksheets
Weekly Goal Worksheets
Daily Goal Worksheets
Spine covers for 1 inch, 1.5 inch, 2 inch, 3 in, and 4 inch binders
3 Inspirational Quotes Wall Arts
3 Motivational Coloring Pages
Calendar Stickers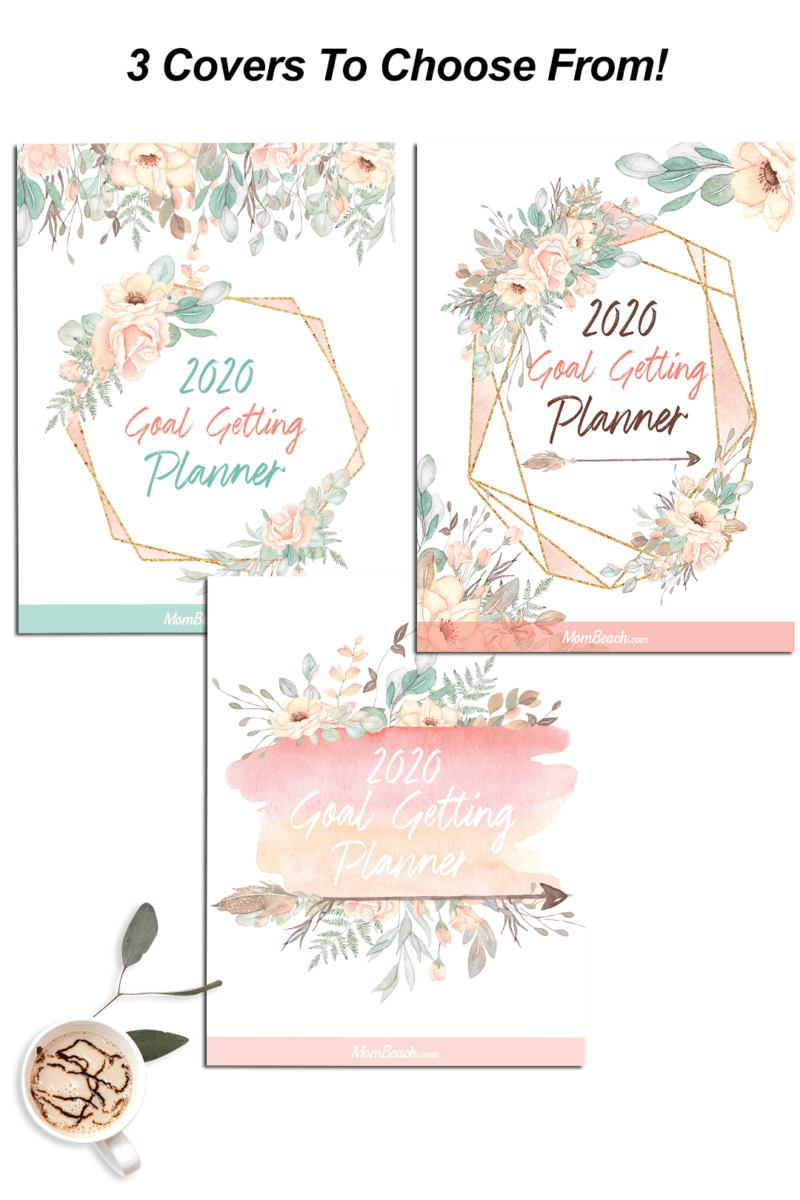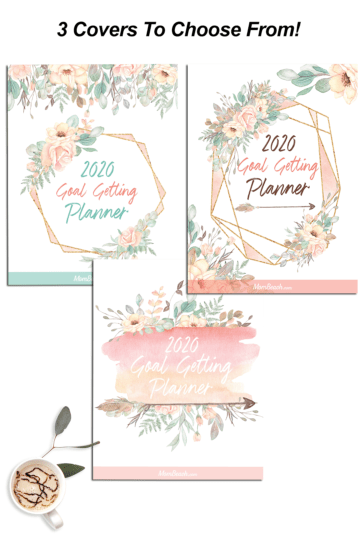 There are 550 pages in all!
Sign up for more freebies as well as our planner. I give out freebies each month.
In the same email, you get access to the 2019 Goal Getting Planner.
Past Goal Getting Planner Designs
2019 Goal Getting Planner