When you have a super tight budget, it can be hard to have a fun date night experience for Valentine's Day. Because we are living on half of our income in order to pay off debt, my husband and I have done several cheap date ideas. It just takes creativity and imagination in order to have cheap and fun date night ideas of your own.
Some of these date ideas cost a little money so if you need to earn money fast, use Survey Junkie. I have personally earned over $1k by using Survey Junkie in my spare time.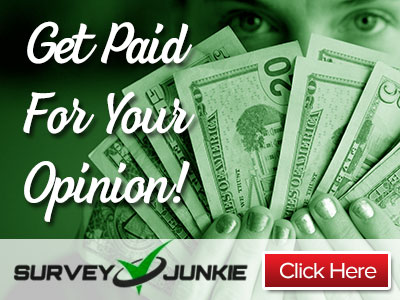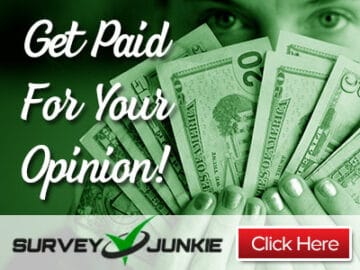 107 Cheap Date Ideas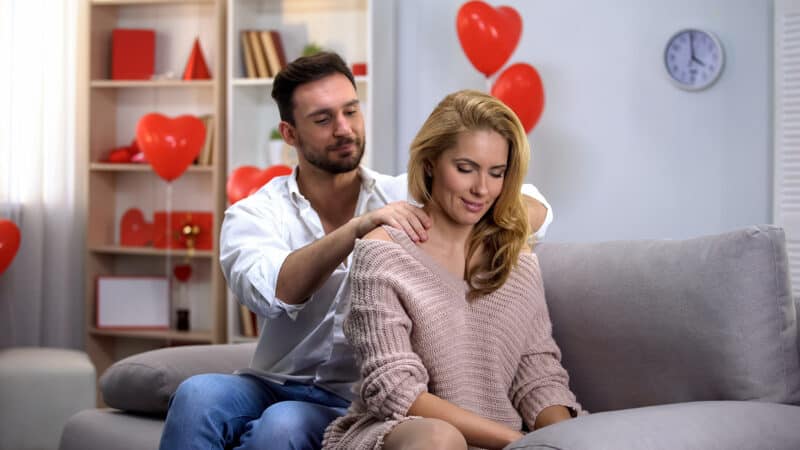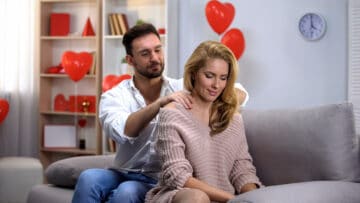 Give massages at home
Cook a meal together at home.
Go grocery shopping with the Ibotta app to save money. Simply scan your receipt and see how much money you get back!
Take a walk on the beach, in a nice park or even around your neighborhood
This can be a great chance to unwind and relax together while getting in some much needed exercise. With the Sweatcoin app, you can earn money by walking!
Watch movies together on the couch
Amazon Prime is much cheaper than going out to the expensive theaters were it can be $12 a ticket. You can rent new release movies for less than $4 for a 48 hour rental. Right now, EBT and Medicaid card holders can save 50% off of Amazon Prime.

Have a book night in bed.
These books are a great read for couples. My husband and I loved them!

Learn something new together by taking a community class near you.
Create a cheap photobook with Shutterfly about how you two met.
Paint or draw a picture of each other
Go out to Starbucks, have a coffee and enjoy each other's company. Starbucks now has Valentine's cake pops at 2 for $3 at some locations
Have an indoor or outdoor picnic together.
Use Groupon to find cheap events in your area.
Go to a Meetup group together in a special interest you both share.
Have a BBQ night.
Go to a sports bar to watch the game together.
Many sports bars have low cost appetizers or snacks for their patrons during a game day.
Cuddle on the couch and then make out like you are teens again.
Create a scrapbook of your journey as a couple together.
Michaels has lots of low-cost scrapbooking supplies and they sometimes offer a 40% off coupon on their website.
Take a train ride together.
Do a puzzle together.
Get this $7 Valentine's Planner that has love coupons, notes and other fun couples activities. It makes a great gift!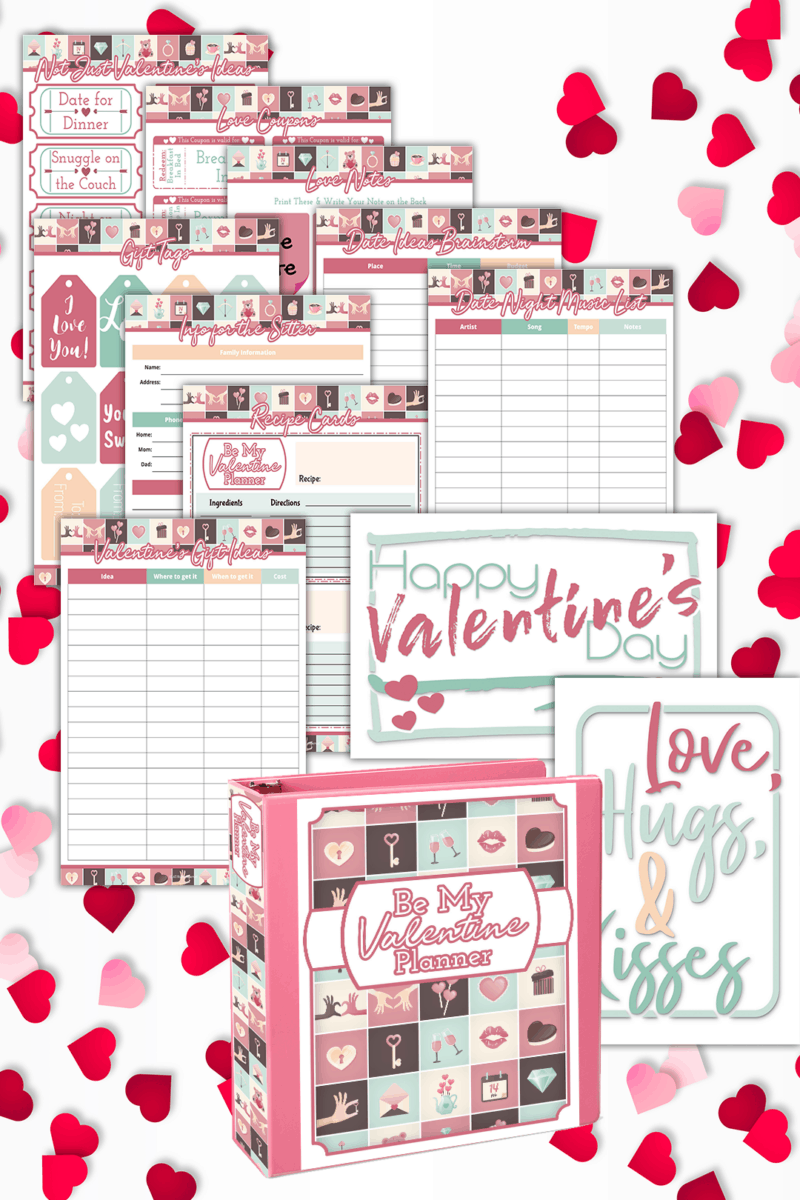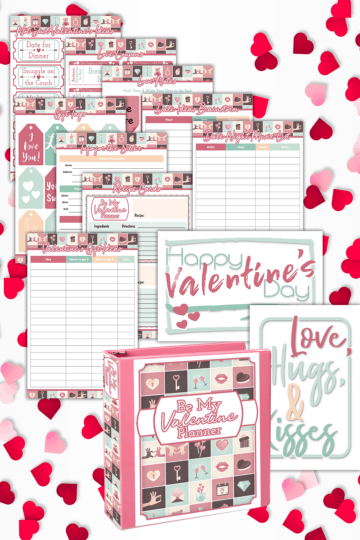 Click here to get the $7 Valentine's Planner now!
Go out for breakfast.
Breakfast is the cheapest meal at most restaurants and the yummiest in my opinion. My husband loves breakfast foods the most.
Have sexy time! 😘
Go to the mall and window shop together without buying anything.
Play truth or dare.
Play a boardgame or card game.
My husband I love playing these games:
Attend a local high school or college game.
Go have an ice cream date.
Play strip poker
Go to a local make out point and have at each other!
Bake a cake together.
Use the Ibotta app to save money on any ingredients you purchase.
Attend open houses near you.
It can be fun to experience your dream home and make plans for the future.
Take your dog to the dog park.
Have a spa day with face masks and pedicures.
Go to the thrift store and check out deals.
Binge watch a new show on Netflix together.
Go roller skating or ice skating.
Take personality tests together for fun.
Take a guided tour of your city. Maybe you will discover something new!
Watch the sunrise or sunset together.
Go out for a run.
Don't forget to download the Sweatcoin app on your phone so that you can make money while you run.
Check out a matinee at a local theater or a dollar cinema.
Take a ferry ride. It's like riding on a boat, only free or low-cost.
See a local improv shrow or make your own improv together.
Have a staycation.
Go stargazing for cheap date ideas.
Go on a bike ride. If you have no bike, you can rent one at a kiosk in several cities.
Attend a music festival or outdoor concert. Most can be very inexpensive.
Go to a carnival as a cheap date idea.
Have fun at a local arcade.
Volunteer together for a worthy cause.
Go camping.
Do yoga as a cheap date idea.
Go to the zoo.
Go to a local museum.
Go to the aquarium as a cheap date idea.
Go to a trivia night at a bar near you.
Check out a state park.
Build a snowman, have hot coacoa and then cuddle by the fireplace.
Go to a local vineyard for a free wine tasting.
Take a day trip to a fun tourist attraction near you.
Make candles or another craft together and then sell them on Etsy or Ebay.
Play a sport together.
Work out at the gym.
Go to a community play.
Go hiking and pick flowers as cheap date ideas.
Go to a bookstore and then sit and read together for free.
Go bowling as a cheap date idea.
Feed the ducks at a local park and then hold hands while walking around.
Go antiquing. It can be fun to check out antique stores near you.
Check out free events in your area. Search "Free events near me" in Google.
Fly kites together if it is windy out.
Build a pillow and blanket fort, then make out inside of it.
Go to a restaurant with live music and just order water and cheap appetizers.
Go to a local planetarium.
Play billards pool at a local bar or sports bar.
Go swimming at a community indoor pool or gym.
Get juice smoothies together and then sit and talk.
Take fun selfies with Snap Chat.
Go tubing down a local river.
Watch free YouTube videos such as interesting documentaries or cat videos.
Play mini golf as cheap date ideas.
Tour a local brewery and get free samples.
Go to Sams Club, BJs or Costco around lunch time to get free samples. Then, walk and talk around the store.
Make ice cream sundaes.
Use the Ibotta app to save money on any ingredients you purchase.
Go through old photos or yearbooks of you both.
Explore a new neighborhood near you.
Take a fun car trip to some place nearby.
Go to a rodeo or monster truck rally.
Take a low-cost community dance class together.
Go geocaching. It's like scavenger hunt.
It it is your birthday, research where you can free a free meal. Search "Free birthday meal near me" in Google.
Places like Red Robin give you a free burger on your birthday.
Wash the car together.
Paint pottery you purchased at Dollar Tree.
Go indoor or outdoor rock climbing.
Check out a local farmer's market.
Attend a happy hour at a local bar.
Sing karaoke together.
Visit a botanical gardens near you.
Visit a local library and read together for free.
Go ride Go-Karts.
Play laser tag and eat pizza as cheap date ideas.
Make s'mores in your fireplace or firepit.
Check out garage sales or have one of your own to make money fast.
Go to a drive in movie.
Write poetry together. Check out these poetry apps.
Make origami together.
Play video games together.
Go people watching and then write stories together about them. This can be fun for creative writing!
Last Words
The key to a date idea is to spend TIME together as it isn't necessary to spend lots of MONEY in order to have fun. Some people think money is more important than time, when time is limited as our days on Earth are numbered. Make time for your loved one and have a great date together.
Let me know in the comments if you tried any of these cheap date ideas. Do you have some ideas of your own? I would love to hear them.
Get this $7 Valentine's Planner that has love coupons, notes and other fun couples activities. It makes a great gift!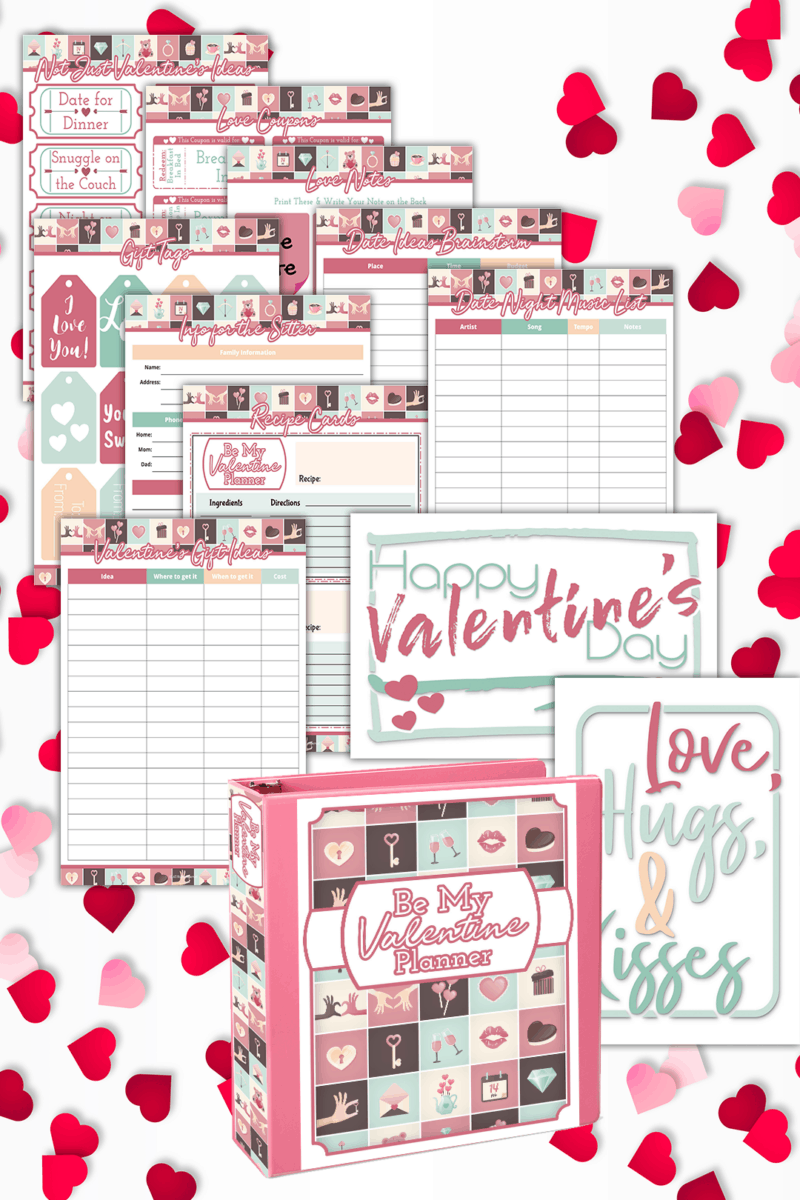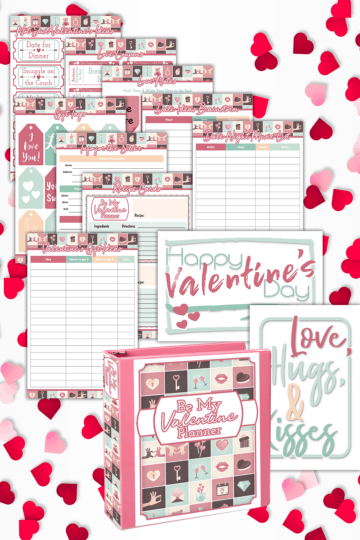 Click here to get the $7 Valentine's Planner now!
Pin to Pinterest:
Pin to Pinterest so others can find out about these cheap date ideas too!