If you're wondering how to start a cleaning business, look no further. Starting a cleaning business is simple. Even better, a cleaning business is one of the most profitable options out there, whether you want to work commercially or in people's homes.
There's excellent job security in the commercial and home cleaning industry—homes and offices will always require cleaning services. Whether you go it alone or build up your cleaning team, a cleaning business is an excellent, in-demand endeavor. Ready to go? Here's how to start a cleaning business from scratch.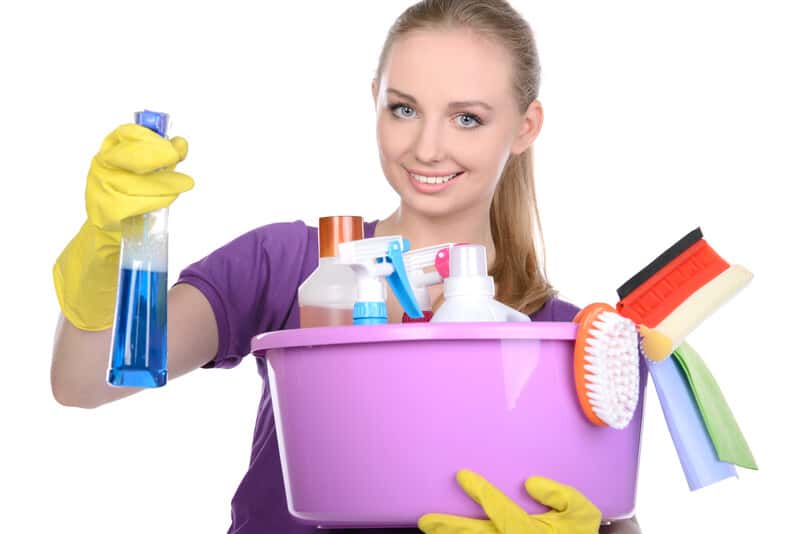 Why Start a Cleaning Business? The Cleaning Business Industry is Profitable!
The cleaning industry is lucrative and consistent. You will always have a market for your services, and the more your reputation builds and your contacts grow, the better your earnings will be. Some in the cleaning industry report that hourly rates can double or even triple in as little as seven years.
As you learn how to start a cleaning business, you'll discover that this is a hustle with little-to-no startup cost. Your cleaning business startup costs will be especially low if you're ready and willing to perform most of the tasks by yourself. Of course, there are some minimal costs at first, but we'll explore those further.
If you dream of owning your own business, a cleaning business is a good choice. The national average salary for a cleaning business owner is $55,949 per year. It may take time to build up to that amount, but as your cleaning business grows, so will your income.
A cleaning business is a great side hustle for a stay-at-home mom, a student, or even a part-time employee. The hours are often flexible—including evenings and weekends, especially if you work in commercial cleaning. Businesses typically request cleaning services during off-hours, making it a nice gig if you're juggling childcare schedules. Residential cleaning services may require more consistent daytime hours, but the shifts are often short and flexible.
How Do I Register My Cleaning Business?
If you're ready to start your cleaning business, the first step is to look into the local business regulations and requirements. If you want to start as a legitimate business (and protect yourself from liability), you'll want to register your cleaning business first. Registering a cleaning business will require a small investment.
Legal Zoom is a great company that you can use to register your cleaning business fast and easy. I used them when I started my own business.
You might also want to insure your business, which is not legally mandatory but is smart for liability reasons. Should you break something, spill something, or have an accident on the job, business insurance will protect you from covering the cost out-of-pocket. If you're starting as a residential housekeeper or cleaner, you may feel comfortable waiting on insurance coverage until your business develops further.
As your cleaning business grows and expands, you will need liability protection for workers under your supervision. Insurance can cover you as an employer in cases of employee theft, injury, or damage. Some commercial businesses will require that their cleaning services have proof of liability coverage.
---
Related Posts:
---
What Else Do I Need To Start My Cleaning Business?
Once you've registered your business and figured out the level of insurance coverage you need, you're ready to begin your cleaning business. You will need to have the essential cleaning tools and supplies to handle your job effectively.
You may want to look into the best types of cleaners to use or consider your clients' preferences (for example, some clients may prefer organic or all-natural cleaning options, and others may have allergies or concerns). Most cleaning businesses are responsible for providing their own supplies, but a residential homeowner may have their own vacuum or items like trash bags on hand, depending on the situation.
Once you've assembled the right rags, scrub brushes, cleaners, and bags, you can approach the cleaning tasks with ease. Remember, the right tools help the job go smoothly!
Besides cleaning supplies, there are some other areas where you may have to front some cash for your cleaning business startup. How will you promote your business? Do you want business cards? A website? As with other small businesses, a business plan and excellent marketing strategy will drive your business's success.
If you know this is the right career for you, but you need to know how to start a cleaning business, here are 12 steps to begin.
#1 Start Your Cleaning Business with the Right Mindset
The first step of starting your cleaning business is all about the right mindset. There are decisions you'll need to make about how to start your cleaning business. First of all, do you want to operate as a residential cleaning service or as a commercial business service?
You have to determine whether you will be serving residential spaces or commercial outlets (or both). Your decision will determine the scope of your cleaning business, the cost of supplies and protection, your rates, and the type of tools that will be required to do a great job.
Companies in office buildings often require cleaning services at night or on weekends. Cleaning tasks will typically include cleaning the bathrooms, washing and scrubbing the floor, cleaning kitchen areas, emptying the trashcans, and washing windows and doors. There may be light dusting and cleaning touchpoints (like elevator buttons and door handles) and deeper cleaning at set intervals. Generally, commercial cleaning jobs offer better pay and are more consistent, but they can be harder to find, especially for small, new cleaning businesses.
Homeowners hire house cleaners or housekeepers to handle the general cleaning around their home and other tasks according to their needs. Cleaning tasks are often carried out in the presence of the client or under their direction. If you decide to start a residential cleaning service, it will usually require that you have multiple clients—in fact, a lot of them. Most homes are generally cleaned once or twice every week. People often build a relationship with their house cleaners, and the position can be more flexible than a commercial cleaner.
Decide what you want your cleaning business to look like and which area you will focus on to start.
#2 Choose the Type of Cleaning Services You Offer
As you're starting your cleaning business, the next step is to decide on the type of service or range of services you want to offer. Every cleaning service isn't all-purpose; many companies specialize in a single type of cleaning.
When deciding the type of cleaning services that you want to offer, consider your strengths and abilities. You may also want to explore which services are best suited to your community.
Some of the services you can decide to specialize in include:
Janitorial services
Organic cleaning
Private residence house cleaner
Window washing
Floor waxing
Carpet cleaning services
Disaster cleanup
Medical or laboratory cleaning
As you can see, there are many different options and skillsets, depending on the focus of your cleaning business. Cleaning a private school will look very different than cleaning a medical facility. Retirement communities may require additional services, compared to downtown condos that house young professionals.
#3 Decide on a Personal Cleaning Business or Joining a Franchise
Are you best suited to run a personal business or to join a franchise? If your business skills aren't as savvy, or you're just starting, being part of a franchise can help set you up for success. With extra protection and guidance, setting up a franchise might be an easier way to start your cleaning business. However, cleaning franchise services often require an upfront investment and require other agreements (like non-competes).
Joining a franchise gives you the security of being part of a known brand. Starting your own cleaning service gives you more control, but you are the one in charge.
Operating a personal business requires that you engage with your clients and gain their trust. The upside is that you will enjoy a higher level of flexibility running your own business. Both options are good if you're starting a cleaning business from scratch, but you should look at your needs and personal preferences.
#4 Where Will Your Cleaning Business Be Located?
Once you've decided on the type of cleaning business that you want to start and your cleaning company's details, it's time to decide on a location for your business. Although cleaning services are mobile (you'll render services from place to place), you will ultimately need a base to run your operation.
You have to decide if that space would be a room in your private residence or a leased commercial space. Of course, both options have merits and shortcomings.
Running your cleaning business from your home is much cheaper as you won't need to pay rent on a business location. This will save you money but congest your living area as you'll need to store your cleaning equipment in your home. You'll also need to set up a workspace for billing clients, tracking expenses, and advertising your business.
Commercial space will offer your cleaning business a professional setting to meet clients. You can set the office up with a comfortable seating area and a platform to advertise your brand. You can readily display your logo and brand name in front of your commercial site to increase your company's visibility to every passerby—instant advertising!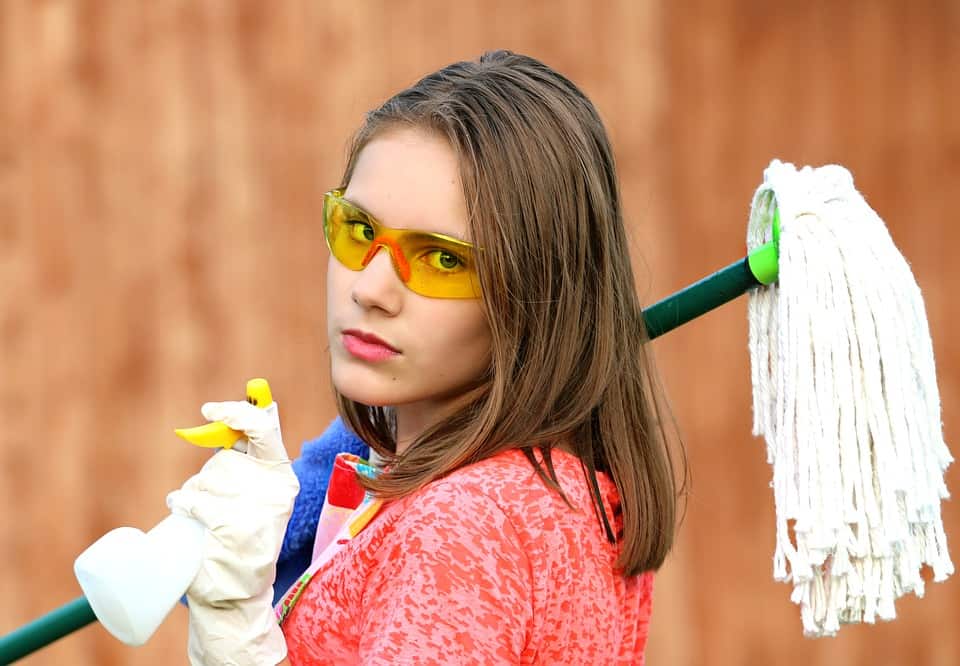 #5 Make Your Cleaning Business Official
The next step of building your cleaning business is to get your branding intact.
Choose a Cleaning Business Name: You must decide on the business name you want—ideally something catchy-but-professional. Your company should have a unique name that's search engine friendly to increase business visibility when people search for you. Google your ideal business name to make sure it's not already taken. Your business name should also make a great web domain name; check to ensure it's available and not in use by any other business.
Create a Cleaning Business Logo: The next step is to design a logo with your business name. You can use a designer on Fiverr to create a logo for your cleaning business at a low cost. Look for a design that captures your brand—clean, modern, and clear on business cards, promotional materials, and your website.
Register Your Business: To set your business up, it must be registered at the deeds office or by using Legal Zoom. Legal Zoom makes it easy to obtain your Employer Identification Number if you intend to hire employees. You will have to fill the right tax forms as well.
Get a Permit or License: At this point, you must request a business permit or license to operate your business. This will come from your local municipality.
Seek Insurance: As mentioned above, you'll likely want to secure liability insurance because it is quite essential if you cause damage to the property of a client. Even one occurrence can close a cleaning business without basic insurance in place. You don't need excessive insurance coverage, especially at first; all you have to do is look for a well-respected company to cover your operations' cost within your budget.
#6 Secure Your Startup Capital for Your Cleaning Business
A cleaning business doesn't have a lot of startup costs, but there will be a few. You'll need to cover some expenses to start your cleaning business, especially if you're building from the ground up. Making the cleaning service official requires money. The same goes for the purchase of equipment. Even if you're starting slow, factor in the overall cost and find a means to raise funds.
You may want to save up funds so you can start your cleaning business on your own or explore a borrowing strategy. You could take a loan, grant, or go into a business partnership deal to start your cleaning service company. When possible, try not to secure too much debt, especially at the beginning (until you have an idea of your revenue).
#7 Obtain the Right Equipment
After securing the capital to fund your business, you need to obtain the necessary cleaning equipment to operate. Depending on the type of cleaning company you're starting, you may need to buy floor-cleaning supplies, an industrial vacuum cleaner, trash bags, and more to get started.
Heavy-duty equipment will last longer and prove cheaper overall, as it can handle wear and tear (but will require more upfront investment). Purchase the essential safety equipment for protection, especially if you're using strong cleaning chemicals and sprays. Masks and gloves are necessary for virtually all aspects of cleaning.
Until you're able to secure the best cleaning equipment for your business, consider renting some of the essential items. Lease or rental will allow you to test out the different cleaning items and determine the very best products available in the market.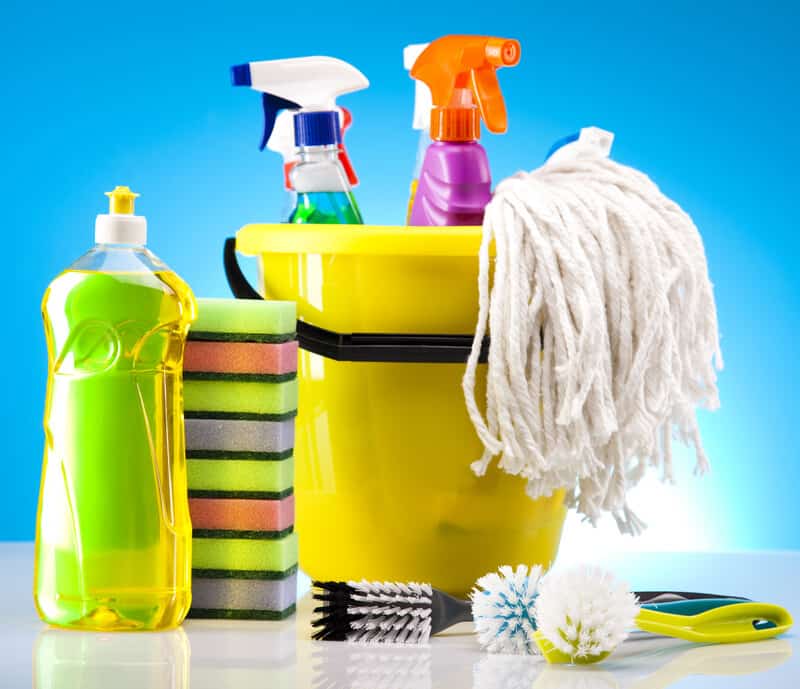 #8 Consider a Vehicle for Your Cleaning Business
To make your cleaning job more manageable, you may want to explore the purchase of a company vehicle for your cleaning business. That is, of course, if it's within your means to do so. Depending on your company's size and the location of your jobs, you may need a truck, van, or car to transport you, your employees, and equipment back and forth to cleaning sites.
You might have to depend on public transportation or your clients' vehicles to get to your cleaning site if you decide against purchasing or renting a car. Bear in mind that reliable transportation will ensure effective operation. You won't be late or miss a shift because you're waiting for the bus or spending money on a Lyft ride.
A company vehicle can even help you advertise your cleaning business brand. A car is a great platform to paste your logo and drive around town! It's like a moving billboard. Keep in mind that if you advertise on your car, always make sure it's clean and avoid dents, as it could influence public perception of your brand.
#9 Explore Hiring Workers
Should you hire workers? It depends on the size and scale of your cleaning business. Although you start a cleaning business to handle all the tasks as a sole proprietor, you may need to hire people with time as the business grows.
If you're ready to be the boss, keep in mind there are some critical considerations. You have to ensure that you comply with all the legal requirements concerning the hiring and employment process. You will also need to vet employees carefully and get to know them well. Remember they will be representing your cleaning business on the job and in client's homes.
Once you're ready to hire and have carefully considered all the risks and rewards of having employees, you can find workers fast by posting an ad on Fiverr, Flexjobs, or Craigslist. These hiring resources can also be helpful if you need temporary assistance for a big job (but again, consider the requirements for temporary contractors versus employees).
#10 Set Up the Pricing Structure for Cleaning Services
Now that you've begun the process of starting your cleaning business, you'll need to create a pricing structure to cover materials, overhead, labor cost, and the charge services while still ensuring that you earn a profit.
Setting a pricing structure will require research about pricing in the cleaning industry and average prices for your area. A cleaning service in New York or San Francisco may differ from a residential cleaning service in a rural area.
When you're starting, you may want to be flexible and negotiate prices to get new clients. Don't sell yourself (or your cleaning business) short; have a cost baseline to ensure that your business survives and that you're earning a reasonable fee for your services.
#11 Pay Attention To Your Accounting
When you're running a business, you need to have a basic understanding of small business budgeting and accounting. As part of starting a cleaning business, you should set up an accounting system to keep track of paying clients. Typically, you'll want to invoice your clients for the various services, an hourly rate or a flat monthly fee.
Your invoices should be clear. It's essential to be transparent with your clients on the expected turn-around time to pay for your services. Use a bookkeeping software or a filing strategy to keep track of paying clients and those who have yet to pay.
It's also essential as a business owner that you don't neglect tax expenses, business expenses, or any other expenses incurred by your cleaning business. As you're learning how to start a cleaning business, don't overlook the operational and financial side.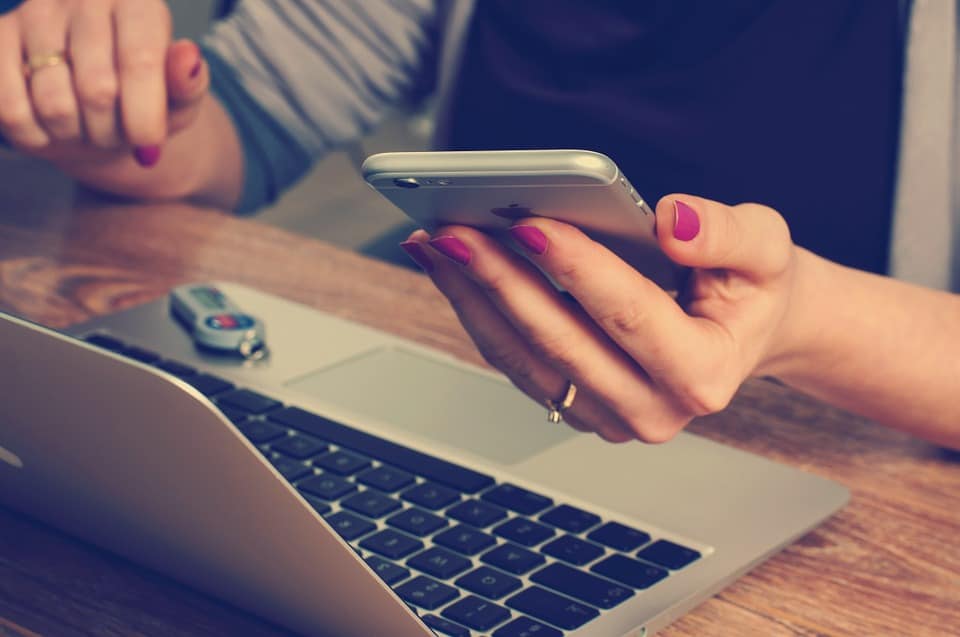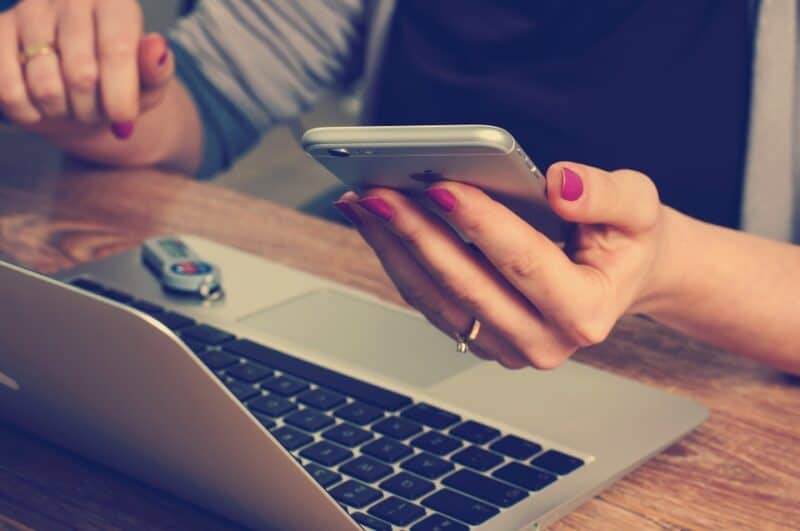 #12 Promote Your Business Brand
You're in the home stretch! You've learned how to start a cleaning business from scratch, and now you're ready to promote your company and bring in that traffic! Start reaching out to contacts and potential clients to find out if they're interested in hiring you.
Build a roster for customers and leads for your cleaning business. Remember that that having a small number of regular customers will get your business above water, and help you eventually gain more prominent, higher-paying clients.
Market Your Cleaning Business
Advertise in local magazines and newspapers. Include promotions and give exciting offers to first-time clients. Make good use of social media accounts such as Facebook, Twitter, and Instagram to promote your brand.
Finally, take your marketing a step further by setting up a professional website that gives your clients a preview of what you do as well as your contact information. Your cleaning business website can be simple at first, but it will help people discover your great new company.
Run Your Cleaning Business with Integrity
In line with making the right brand name, you must be trustworthy to keep your cleaning clients. You have to be very efficient with your cleaning job and respect the space of your client. Remember that theft and damage to your clients' properties will only smear your reputation, so always clean with car
Keep your clients informed about everything that occurs on the job. Should you make a mistake, let them know and resolve the issue right away. Also, follow every instruction to the last detail and ensure that your employees do so as well. As you start a cleaning business, communication with clients will be crucial for your long-term success.
If you're wondering how to get your new cleaning business out there today, use our business social media presence checklist to give your cleaning business a great profile on social media accounts!
Are You Ready to Start a Cleaning Business From Scratch?
If you've been wondering how to start a cleaning business from scratch, it's not difficult, but it does require dedication. Your cleaning business will thrive with the right strategy in play.
Do you think you may want to start your own cleaning business? Let us know in the comments!
The Cute Cleaning Planner

Start your cleaning business with the help of this Cute Cleaning Planner!

This Cleaning Planner is a must for those who want a sparkling clean home fast and easy. There are so many pages to help you get your home cleaned and decluttered.

Only $7 for a limited time only!
Other Posts You Might Like:
Pin to Pinterest:
Pin to Pinterest so that others can find out how to start their own cleaning business.