Healthy eating is becoming a norm, as lifestyle diseases continue to take a toll. Finding and sticking to a healthy meal plan is a sure way of enjoying the full perks that life comes with. However, since I am a busy working mom, preparing meals daily can be a struggle. When I get home, the last thing I want to do is cook! Can you relate? With these simple meal planning tips, you will be able to enjoy healthy meals that are easy to prepare each and every day.
Simple meal planning is all about finding a variety of foods to eat that are not only easy to prepare but essential for healthy living. However, given the busy schedules that involve moving up and down, all in the effort of making a living, it can be challenging to prepare and serve a balanced meal daily.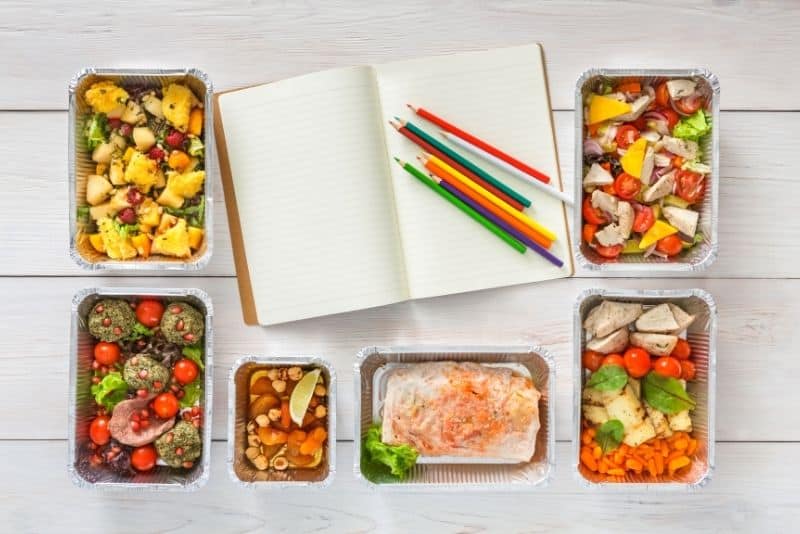 The dinner struggle is a real thing as very few people ever have anything left in the tank to cook and eat something healthy. However, by planning, one can avoid the nudges of eating anything to stay afloat and see the next day.
Meal planning is a lifesaver as it not only allows people to eat healthily but also goes a long way in averting the urge to spend on anything that comes into mind. Likewise, it also comes in handy in avoiding extraneous spending on ready-made meals that not only drain the pocket but also take a toll on the body fuelling lifestyle diseases.
Simple meal planning is the way to go for people who wish to cut costs on meals while not depriving their bodies of the necessary nutrients for healthy living. If you've had struggles in simple meal planning, you don't need to worry we have you covered!
Simple Meal Planning Tips
#1 Make a Plan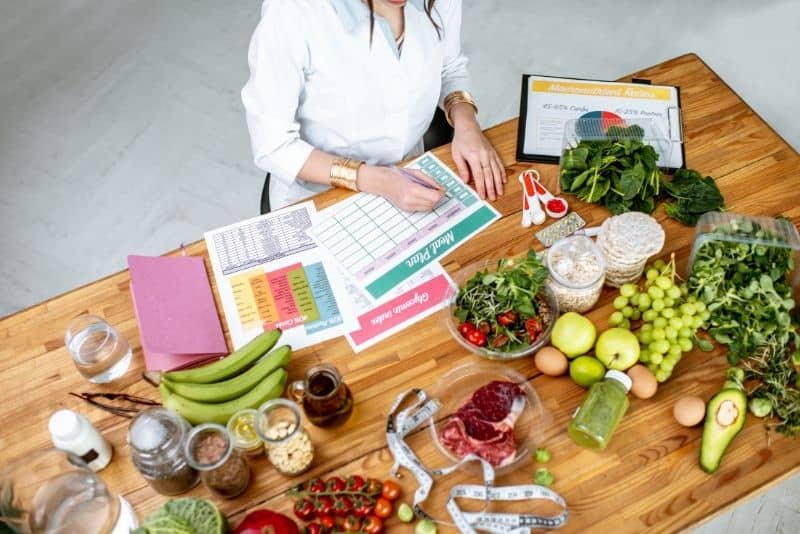 Preparing meals three times a day is not an easy feat in an era where people are always on the move. The hustles of having to assemble all the necessary ingredients and items, in a short time, to prepare a meal, let alone meals, can be discouraging.
It is essential to prepare in advance, say meals to be taken three to five days. For people tied down with busy schedules throughout the week, weekends should act as an ideal time to put everything needed as part of simple meal planning.
On Saturday or Sunday, decide what you are going to eat during the week while ensuring every diet meets the threshold of a balanced diet. Once you note down the meals likely to take you throughout the week, pick all the recipes, and put together a grocery shopping list
Having at least 2-3 recipes would be an ideal place to start with simple meal planning. All the things needed to prepare the predetermined meals should be assembled and stocked in advance.
It's a great idea to consider Instacart for grocery delivery if you are too busy to go to the store. I use it all the time for my grocery shopping. It also saves me money because I'm not purchasing impulse buy items.
---
Related Posts:
---
#2 Prepare the Meals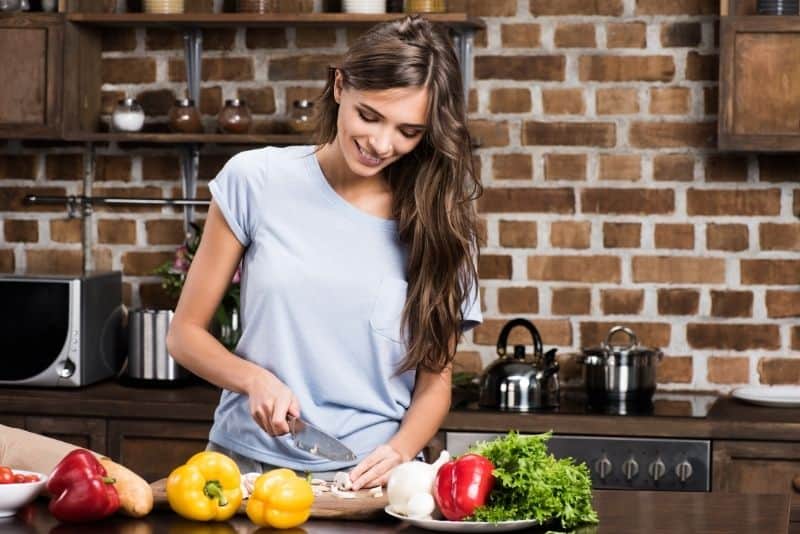 With a refrigerator in place, it becomes much easier to plan and prepare some of the meals to be taken during the week. Simple meal planning is all about efficiency and using most of the time that one has. Likewise, if you are a Monday to Friday type of person, Sunday would be the best time to prepare some of the meals for the week after stocking the recipe requirement on Saturday.
A refrigerator would come in handy in providing proper storage for 5-days' worth of food prepared on Sunday. While some of the food might not last more than three days in the fridge, freezing some of the meals would be the way to go.
#3 Use the Right Containers
In addition to preparing meals in advance, simple meal planning also advocates for the use of the right containers when it comes to food storage in the refrigerator. It is essential to use glass containers over plastic containers to maintain the freshness and taste of meals prepared in advance.
With glass containers, it becomes much easier to see what is in the container, especially for meals placed in the freezer. Likewise, glass containers are perfect for use in microwaves. Glass containers have proved to be highly effective in maintaining the taste of food after days in the fridge.
Unlike plastic containers, glass containers don't produce harmful chemicals when placed in microwaves and subjected to hot temperatures, thus essential components for simple meal planning.
Check out these glass meal planning containers with snap-on lids!

#4 Have a Goal
It is essential to have a goal as part of the simple meal planning process. Having a goal will help you achieve a lot even as the focus shifts towards maintaining a healthy eating habit. Planning meals in advance not only allows people to focus on eating healthy to stay fit or lose weight but also helps people stick to laid out budgets that go a long way in saving money.
By engaging in simple meal planning, people ensure that money is only spent on the right and right items. In this case, one can avoid unnecessary expenditures on meals, therefore, directing a substantial amount of money into savings accounts.
Simple meal planning: Breakfast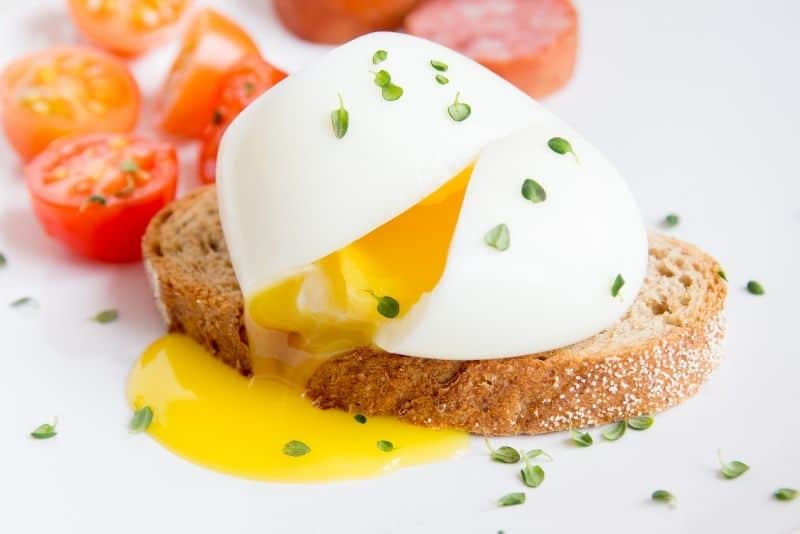 Breakfast is one of the most important meals, especially for people cautious about their health. A healthy breakfast not only refuels the body but also jumpstarts the day after a long night.
Likewise, breakfast should be set in such a way that it helps one start each day with a healthy and nutritious meal. Simple meal planning makes it easy to assemble a breakfast schedule that meets daily requirements.
A breakfast regime should be configured in such a way that it helps in controlling weight, controlling blood sugar levels, and improving one to perform better at work. For kids, breakfast should be set up to help them attain a healthy body weight and concentrate in school.
While engaging in simple meal planning, it is essential to ensure that breakfast contains whole grains, including whole-grain rolls, hot or cold, whole grain cereals, or whole-grain waffles from time to time.
Lean protein, such as eggs, or nuts, can also come into play. People looking to control weight must stick to low-fat dairy products in the form of milk, lower sugar yogurts, and low-fat cheese. Fruits and vegetables would also be a great addition to provide the much-needed nutrients early in the day.
When incorporated in any simple meal planning process for breakfast, all these food groups would go a long way in providing the much-needed carbohydrates, fiber, protein, and little fat to kick-start any day.
Day One
one grapefruit, two poached eggs, one cup of low-fat milk, one cup of black coffee
Day Two
one whole-wheat English muffin, one orange, one cup of non-fat milk, one cup of herbal tea
Day Three
one bran muffin, one turkey breakfast, one orange, one cup non-fat milk, one cup black coffee
Day Four
one cup wheat flakes, one banana, one slice whole-grain, one cup black coffee or herbal tea
Day Five
one piece French toast, one scrambled or poached egg, orange juice, one cup of black coffee or herbal tea
Simple meal planning: Lunch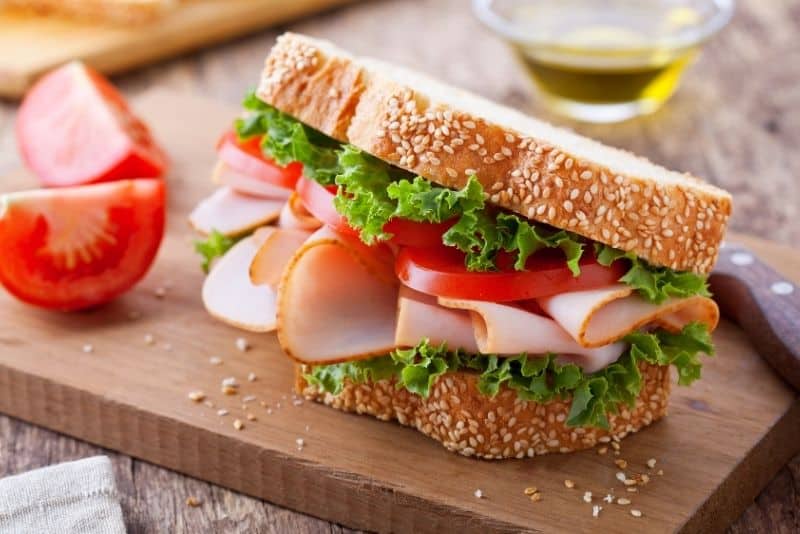 Any simple meal planning regiment should ensure that one gets to enjoy delicious, nutritious lunches daily. Instead of settling for the same dish daily, you can spice things up for the midday meal in advance.
Planning for lunch in advance will save you money and time and ensure you eat healthily. It is also essential to have a meal plan for lunch instead of sticking with dinner leftovers if you work from home.
Day One
Chicken breast baked or roasted, salad with tomato, a glass of water
Day Two
Turkey sandwich, one cup low sodium vegetable soup, a glass of water
Day Three
Low sodium chicken noodle soup, one apple, water
Day Four
Tuna Wrap with one wheat flour tortilla, one sliced Avocado, one cup of non-fat milk
Day Five
Veggie burger on a whole grain burger, one cup dry beans, one cup non-fat milk
Simple meal planning: Dinner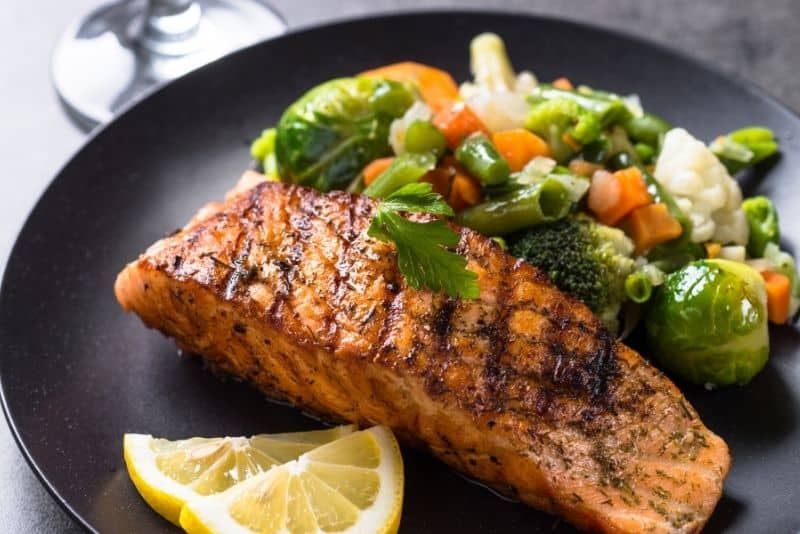 While engaging in simple meal planning, it is essential to ensure that dinner contains all the necessary nutrients for replenishing the body after a long day at work. Eating pretty early is also essential to ensure you get the right amount and quality sleep.
By eating a healthy dinner, you stand a higher chance of waking up more energetic and refreshed the next day. Any simple meal planning schedule ensures that anything taken in the evening is geared towards ensuring one is in a better position to control weight and reduce the risk of cancer.
A healthy dinner also goes a long way in reducing the risk of cardiac disease, controlling the risk of diabetes, and improving bone health.
If you are dealing with a tight schedule, then simple meal planning would come in handy. In this case, you can probably prepare what you are likely to take for dinner throughout the week.
A well-stocked pantry is essential to simple meal planning when dealing with dinner. Likewise, it is essential to keep things such as tuna, crab, chicken, and rice in hand for quick dinner preparation. Similarly, you will never go wrong with a stock of tomato sauce as well as protein-filled grains and legumes.
With the right ingredients, you can plan for dinner in advance.
Day One
3-Ounce of baked or grilled salmon, one-half cup of black bean, one cup brown rice, a glass of water with lemon or lime slice
Day Two
One trout fillet, one cup green beans, one cup brown rice, two tablespoons of salad dressing
Day Three
An 8-Ounce serving of turkey breast meat, one cup cooked carrots, one cup cooked kales, one glass of wine
Day Four
One serving lasagna, small garden salad with tomatoes and onions with salad dressing, one cup non-fat milk
Day Five
Five-ounce sirloin steak, one cup mashed potatoes, one cup cooked spinach, one cup of blueberries
Last but not least, once in a while, leftovers from previous dinners, when mixed, can make a well-balanced dinner with high nutritional value. It would be the perfect time to empty the fridge of any leftover that has overstayed and create a brand new dish with little effort.
Simple Meal Planning for a Hectic Week
Faced with a hectic week, putting together a meal can prove to be a daunting task, let alone having the energy to wait for a meal. That said, any simple meal planning process should have a provision for 15-minute meals ideal for people who work late or not in the mood to wait up to an hour.
Once in a while, you can spoil yourself with foods sold in stores to make quick dinners without affecting any underlying budget. Most meals from stores don't require any additional preparation or skills, therefore ideal when running out of time.
Some of the best 15-minute meals to get from food stores include Chicken Parmesan Pasta, broiler steals, or Greek salad.
Slow Cook Meals
If you are not planning to get out of the house but want to get a break from making dinner, then turning to slow cooker meals would be a great way to avoid the burdens of preparing a meal. Slow cook meals rely on the slow cooker to simmer dinner. Such meals can take up to 8 hours to be ready for consumption
Some of the best slow cooker meals for lazy dinners include BBQ pulled pork sandwiches, Broccoli, Cheddar soup, and beef stew.
Check out my favorite slow cooker, the CrockPot 6 quart!

More Simple Meal Planning?
For people who have time, cooking is never a problem. However, that cannot be said about people who must contend with 9 to 5 jobs. Getting time, let alone the energy to prepare a decent, healthy meal after a long day of the hustle and bustle, can be challenging.
However, with simple meal planning, it is pretty easy to prepare meals on a tight schedule. Making in advance is key to simple meal planning. Decide on days you will need simple solutions such as 15-minutes depending on the work schedule. Similarly, you can resort to freezer cooking meals prepared in advance over the weekend.
If you have more ideas for simple meal planning, let us know in the comments. I want this to be a great resource for those looking to meal plan!
Related Posts:
Pin to Pinterest:
Pin to Pinterest so others can learn about healthy and simple meal planning too!