I have always admired Kara Fidd's success with her business. She is a licensed graphic designer and helps bloggers with their design by selling templates. She even sells landing pages and tripwire pages in Elementor.
She had a product launch with only 2k subscribers and made 20k! This mompreneur is on fire! I'm so honored to interview Kara for our Inspiring Mompreneur series.
You can also find my reviews of Kara's blog templates after the interview.
Kara Fidd Interview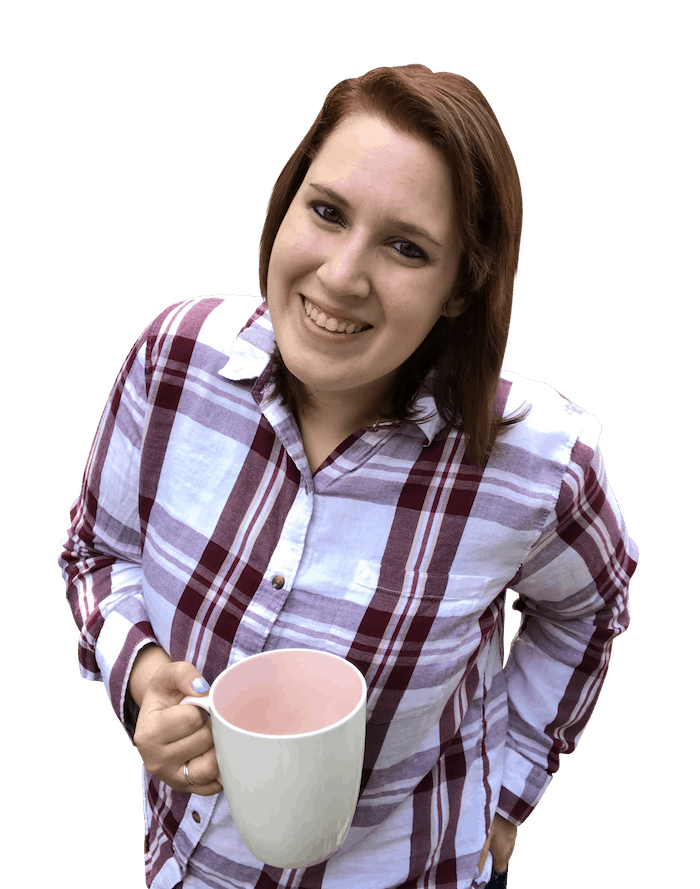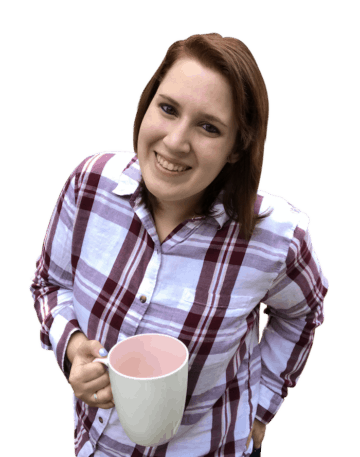 Tell me a little bit about yourself.
I'm Kara! I'm a mom of two kiddos (ages 2 and4), a military spouse, and a certified graphic designer. Blogging is my full-time job (other than being a stay at home parent) and I own Simplifying DIY Design!
---
Related Posts:
---
How would you describe your job?
I teach bloggers and other online entrepreneurs how to create graphics and digital products to grow their business. My passion is combining my knowledge of design and marketing so that business owners can leverage the power of visual marketing to get more traffic, more email sign-ups, and more sales!
How did you get the idea for your blog & business?
Art has always been a passion! I took advanced drawing and painting classes as well as graphic design classes since I was in eighth grade. I attended and won several regional and state graphic design competitions and I passed my state certification for graphic design before I even graduated high school.
For whatever reason, I decided to attend college for nursing and worked as a correctional nurse for several years until I had my first child. I made the decision (with my husband's support) to become a stay at home parent.
We couldn't afford for me not to work so I tried several "work from home" jobs such as blogging, Etsy shop, and finally client work. I worked as a graphic designer for clients for a while before deciding that I wanted to start a blog that taught and provided tools for people to do their own graphic design.
I quickly fell in love with it and continue to pour a tremendous amount of time and effort in providing as much value as possible to my tribe!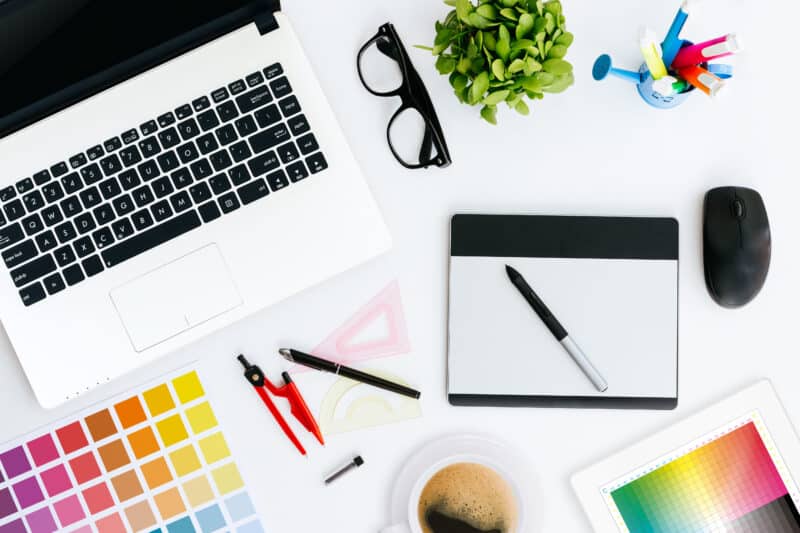 What is one piece of advice you would give to a new entrepreneur?
Always work to provide value and establish a connection with your audience! People often think they need to either be giving things away for free or selling and that those are two separate things.
In reality, you can be selling and providing tons of value at the same time as long as you truly believe in the product and work to provide as much real info as possible (no fluff!). Also, don't be afraid to get a little personal with your audience, it's key to establishing a real connection with your audience!
How do you advertise or get the word out about your business?
In the beginning, I spent a lot of time networking in Facebook groups that my avatar (target audience) hung out in. Whenever appropriate I would direct people to my free information (including lead magnets) in hopes to get them on my list so I could start nurturing the relationship.
Another successful way I've been able to expand my network is by participating in bundles, guest posts, and podcast interviews.
Now, I also spend a lot of time with paid advertising (doing the same thing– directing people to free information or lead magnets) in order to help get the word out about my business.
What are your goals for 2020?
I have a lot of goals for 2020!! I have two new products that I'm hoping to launch and I'm also planning on updating and making my best (current) products even better. I also have a lot of content creation goals to help expand my network as well as paid advertising goals.
Overall my goal is to revamp and optimize what's currently working so that it will perform even better!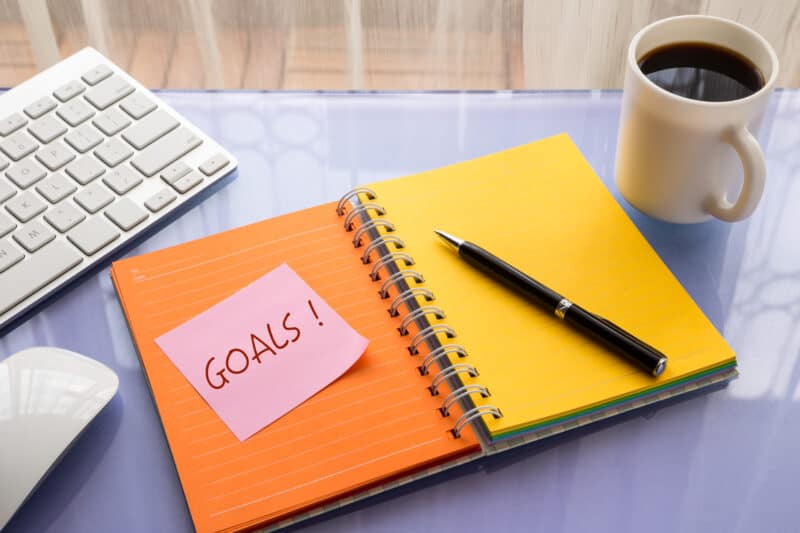 What helps you feel inspired?
Self-care is a big one for me. I often get overwhelmed and anxious and when that happens, I lost all inspiration. I like to remember my "why" and then unplug. Take bubble baths, watch movie, just be a stay at home mom and play with my kids, paint my nails, etc.
Usually, after a day or two of doing that, I'm recharged and full of new ideas!
What is your best productivity hack?
Turn OFF notifications!! I usually like to keep them on my phone so that I can quickly attend to anything I've been tagged in on Facebook but I put my phone away when I'm working. When I'm in full work mode, I need ALL notifications off. I put my computer on do not disturb, put my phone away, and make sure the mail app on my computer is not active so I can't see any little numbers that pop up.
Notifications always make me feel the urge to stop what I'm doing and take care of it but I just can't do that anymore. I need to work during work hours and take care of smaller tasks when I can (like when I'm cooking dinner or riding in the car).
If you could travel anywhere in the world, where would you go?
I'd love to go on a Carribean vacation or cruise! We do travel a bit but it's usually somewhere within driving distance.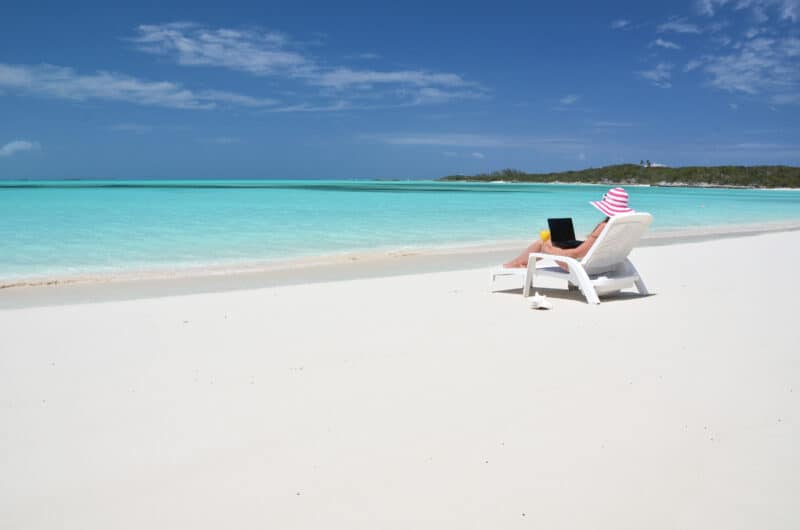 What do you love about designing wonderful products for other entrepreneurs?
Honestly, I love the excitement someone gets when they use my templates to create a product. Usually, they are super pumped up because it was way easier than they thought, it took less time than they thought (or had experienced in the past), or it came out more attractive than they thought they were capable of.
These are the major goals that I have with my products! I want them to save time and help people get their products done and out there faster. Of course, I also want them to be beautiful and professional so that's a bonus too! So when someone messages me with excitement and pride over what they've been able to create, all the hard parts of business are 110% worth it.
Which of your awesome design products is your favorite?
That's a hard one! I'd probably have to say the Product Creators Ultimate Toolbox because it's an entire system. When I look at what I built with that product, It's almost like looking at your child! I poured everything I had into that product and I continue to work to make sure it's the best possible system.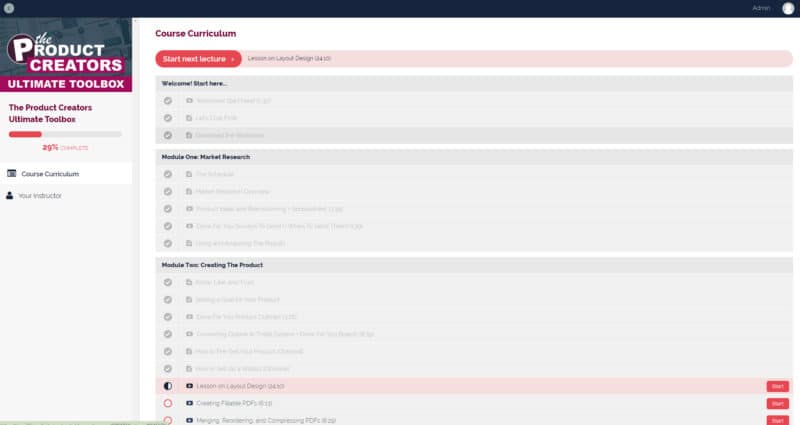 It's so much different than anything I've ever created before since it's more than just template designs– it's an entire system designed to help walk you through the product creation AND launching process! PLUS the design templates that are included are available in both Canva and Adobe formats, which is the first and only product I have so far that does that.
Of course, the Complete Blogger Template Toolkit is a close second! There are over 450+ design templates included, it's a truly massive bundle of templates designed for bloggers to use for all of their blogging related tasks!
What piece of advice would you give to a mom who wants to get into graphic design?
Start learning the foundations first! People jump right into trying to learn the programs and that IS a big part of graphic design but if you don't understand the basic foundations of graphic design and art then it's going to be hard to be able to compose any project!
Look into any courses you can take from Udemy to your local college or trade school. There are so many resources out there!
My Reviews of Kara Fidd's Products
I have been using Kara Fidd's products to save time on my Pinterest pins and products since I been blogging.
As a graphic designer with a BFA, I am impressed with Kara's designs. They are high-quality and eye-catching, which is necessary to stand out on Pinterest.
Kara knows Pinterest marketing inside and out, so that helps make her products perform well for her customers.
The Product Creator's Ultimate Toolbox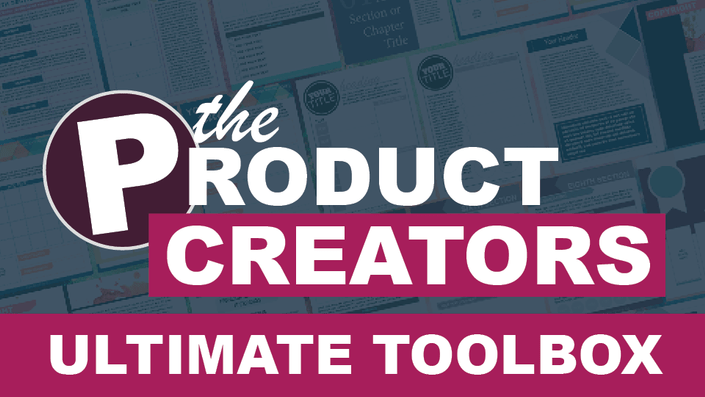 I was able to create my email opt-in, the Goal Getting Planner, easily by using Kara's Product Creator's Ultimate Toolkit.
There are eBooks, planners, checklists, and more templates in this awesome product. You can design just about anything quickly.
Kara provides excellent tips such as how to make fillable PDFs, how to do a product launch, and more. She explains how to survey your customers to find out what products would help them the most as well.
I was lucky to get the Product Creator's Ultimate Toolkit when it first came out and was able to get a reduced price.
For a limited time only, the reduced price is back!
Check out the Product Creator's Toolbox now!
Free Product Creators Training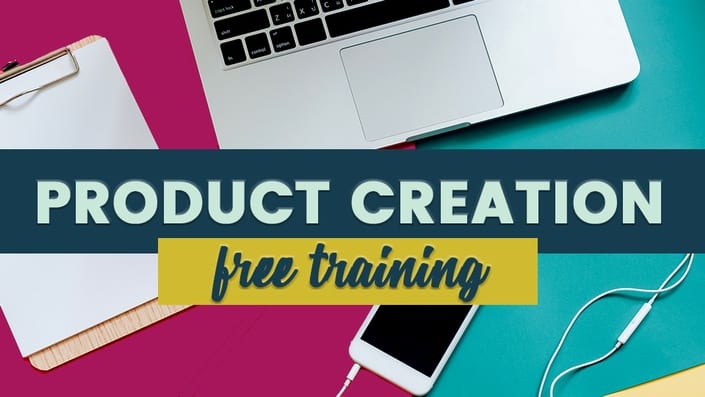 Kara is offering free product creators training, which you can access here!
Get a taste for Kara's flagship product, the Product Creator's Toolkit, by utilizing this free training.
She even has a free planner product that you can try out to see if the toolkit is right for you.
Finally, you can sign up for a free webinar to find out more about the Product Creator's Toolkit.
Kara Fidd's 60 Pinterest Template Pack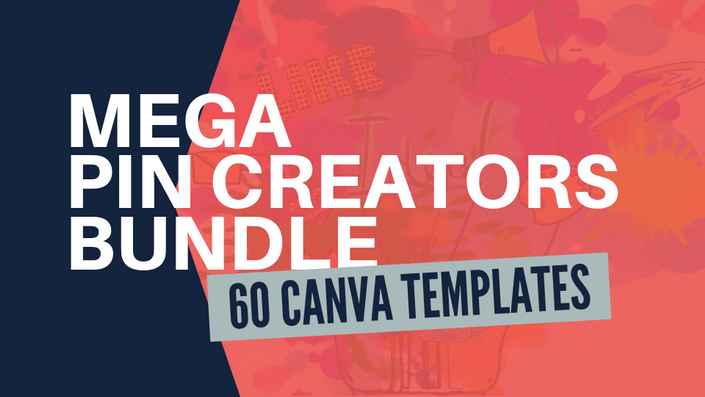 For a few months, I have been using Kara Fidd's 60 Pinterest Template Pack to great success. My pins have been getting more engagement and repins since using her templates.
To be successful at Pinterest, you need to make at least 4 pins per post. With 60 high-performing templates, you can do this super easy and fast.
Check out the 60 Pinterest Template Pack here!
The Complete Blogger's Template Toolkit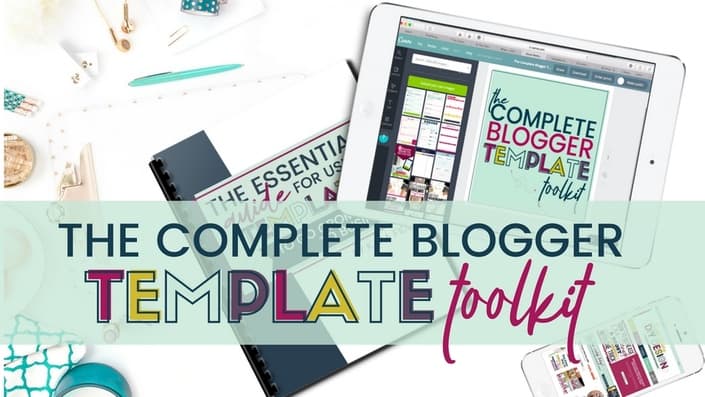 I was able to create a media kit fast and easy by using this kit. I have also used the Pinterest templates that are included.
Kara templates in this collection include lead magnets, products, social media, and more!
Check out the Complete Blogger's Template Toolkit now!
Confident Funnels Templates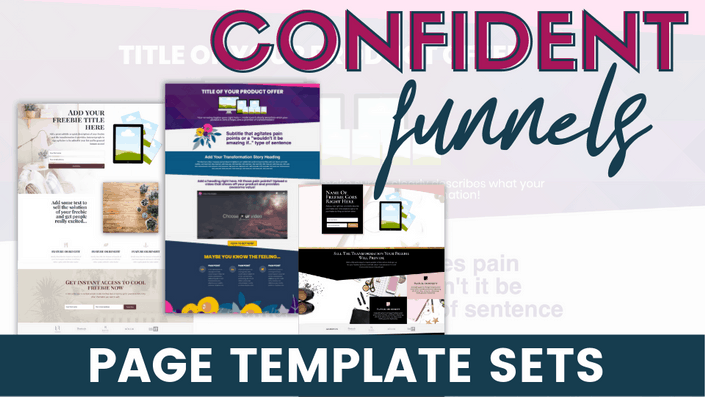 Kara's Confident Funnels templates make it super easy to create trip wires so that you can sell your products.
I set up a trip wire of my own by using these templates and have generated hundreds each month. A tripwire is a page that a user is redirected to after signing up to your email list. You can make lots of money by using this marketing method.
It can be stressful and difficult to set up your own tripwire from scratch. For the longest time, I was afraid to make sales pages and tripwires for my products.
Since I have been using Kara's Confident Funnels, I am no longer biting my nails when it comes to creating tripwires and sales pages!
Check out Kara's Confident Funnels Templates now!

Are There More Products from Kara Fidd?
I have purchased almost every product that Kara has offered and can honestly say that they have made my business more successful.
She has Holiday templates, tripwire training, a graphic design course for bloggers, and so much more.
Click here to see all of Kara Fidd's exciting products!
I hope you enjoyed learning about the inspiring mompreneur, Kara Fidd! To learn more about Kara, check out her wonderful blog, Simplifying DIY Design.
Related Posts:
Pin to Pinterest:
Pin to Pinterest so other moms can learn about Kara Fidd too!