The Walt Disney World Resort in Orlando, Florida is considered by most to be the Most Magical Place On Earth. There are four parks as well as two water parks to enjoy. From world-class rides to character greetings to outstanding restaurants, Disney World can be one of the best trips you will ever take. However, this vacation destination can come with a hefty price tag. Not to worry – we'll share our top 7 ways to save money at Disney World for families in 2023.

#1 CHOOSE A VALUE HOTEL
The biggest way to save money at WDW is to carefully consider your overnight accommodations. Disney classifies their hotels into three categories: Deluxe, Moderate, and Value. These resorts can range anywhere from $150 a night for a value room to over $2,000 a night for a deluxe suite.
Value hotels include the All-Stars (Music, Movies, and Sports), POP Century, and Art of Animation (Little Mermaid rooms). If you're part of a family who loves to spend all day at the parks and less time at the hotel, your room type might not be a big concern.
These wonderful and affordable resorts also have larger-than-life decorations and newly refurbished rooms to keep you in the Disney mood for the duration of your stay. Additionally, if you're traveling with a larger party, the All-Star resorts offer affordable family suites that sleep up to 6, saving you on the booking of two rooms.
#2 VISIT DURING OFF-PEAK SEASON & WATCH FOR SEASONAL DEALS
Unlike many other theme parks, Disney World's tickets and hotel prices vary by time of year. The Christmas season, spring break, and summer are considered peak pricing. If you're looking to score the lowest prices on hotels and tickets, some off-peak times include the last week of August, the first week of September, the first week of November, and the first week of February.
These are fantastic times to visit with lower crowds and costs. As a bonus, tickets to fall events such as Mickey's Not So Scary Halloween Party and Mickey's Very Merry Christmas Party are at their lowest price during these weeks. Disney will also offer seasonal deals throughout the year, such as discounted dining packages beginning in 2024 and up to 35% off rack rates for hotel rooms. This is one of the many great ways to save money at Disney World for families.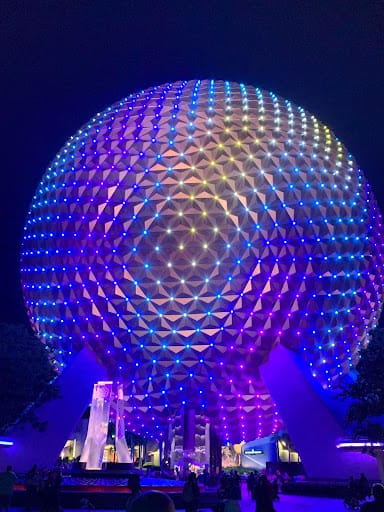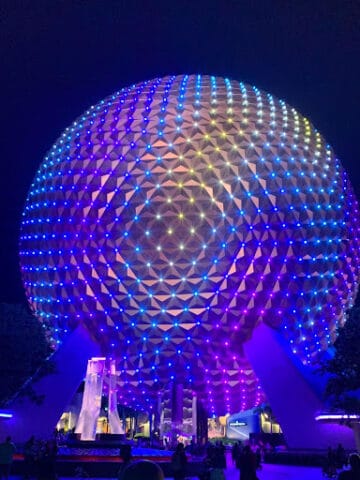 #3 SPLIT A MEAL OR BRING YOUR OWN
If you've ever dined at a quick service or table service restaurant at Disney World, you know the portions can be huge! Whether you're choosing Epcot's Regal Eagle Smokehouse, Magic Kingdom's Skipper Canteen, or Hollywood Studios' Docking Bay 7, it's possible to significantly cut your food budget by splitting a meal with your family. The parks at Disney are also unique in that they allow guests to bring in outside food.
Pack some sandwiches, granola bars, and other treats to enjoy throughout the day. Additional dining tips: all quick service locations will provide free cups of ice water and adults can order from the children's menus. Please note that splitting meals is not permitted at buffets (Cape May Cafe, Boma), character meals (Topolino's Terrace, Tusker House), and family-style locations ('Ohana, Round-Up BBQ) and each guest 3 and older must pay individually.
Pick up these granola bars on Amazon!
#4 TRAVEL WHILE YOUR CHILDREN ARE YOUNG
Did you know children two and younger can visit the parks completely for free? As long as a child has not yet reached their third birthday, Disney will not charge for attendance! Once a guest turns three years old, they will move up into the next pricing tier. This tier is additionally discounted over adult ticket prices which will begin at age ten.
Get these Disney ears on Amazon for your kids!
#5 BUY SOUVENIRS IN ADVANCE
In recent years, the prices for souvenirs such as bubble wands, Mickey ears, clothing, and other commemorative items have soared in price. A great way to curb this part of your budget is to visit Amazon before your trip.
Amazon has copious amounts of deeply discounted items at a fraction of park prices. We have seen ears for as low as $4.99 (a discount from $20), Loungefly backpacks in the $40 range (down from $88), and custom shirts for just $11.95 (typically priced at $24.99 or more).
Get this low-priced Loungefly backpack on Amazon!
#6 COLLABORATE WITH AN OFFICIAL DISNEY TRAVEL AGENT
Disney travel agents can help you plan every step of your vacation from beginning to end. Travel agents for destinations around the world can often charge a pretty penny for their services. However, official Disney travel agents offer their services completely free of charge!
Agents often have access to the very best deals around. They can tell you which hotels and room categories are currently offering the lowest prices, recommend specific travel dates, and find the biggest discounts.
If you were to book a package and a discount is later released, these wonderful TAs can call in and have the new discount applied to your trip. They are also able to automatically make your payments on time, book dining reservations with ease, and secure after-hours and special party tickets for you, saving you a considerable amount of time in addition to money.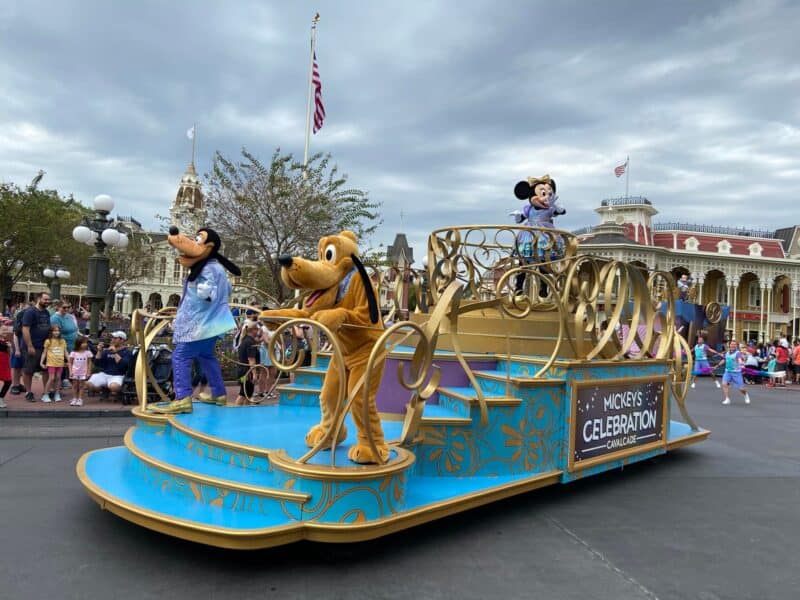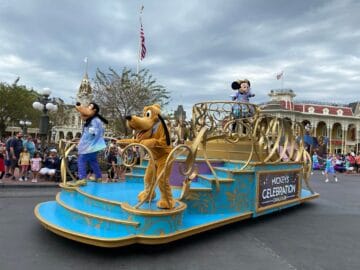 #7 SKIP GENIE+ AND INDIVIDUAL LIGHTNING LANES
Before the park closures in 2020, Disney offered a free skip-the-line service known as Fast Pass. This allowed you to book return times for rides and shows in advance to save time standing in line.
The newly introduced and similar service, known as Genie+, comes with a considerable price tag and is difficult to budget for. This add-on can cost anywhere from $15 on a Tuesday at Epcot to $25 on a Saturday at Magic Kingdom and is priced per person, per day.
It could cost a whopping $125 for a family of 5 to utilize Genie+ for a single day on a higher-priced weekend date! Because the prices vary by day and also by park, it can be extremely difficult to budget for this service in advance. Disney also offers pay-to-ride tickets known as Individual Lightning Lanes.
You could pay upwards of $60 for a family of four to skip the line at Rise of the Resistance at Hollywood Studios. While you will wait somewhat longer in line, skipping Genie+ will profoundly lower your budget.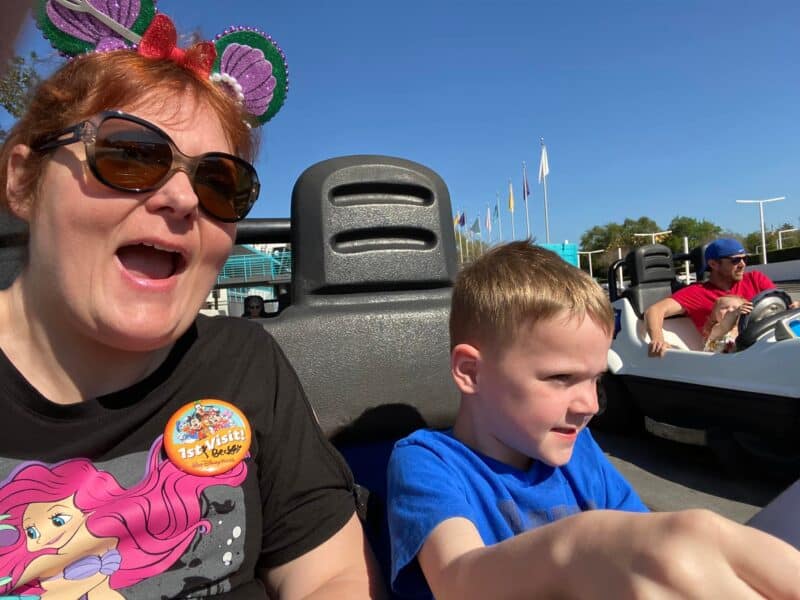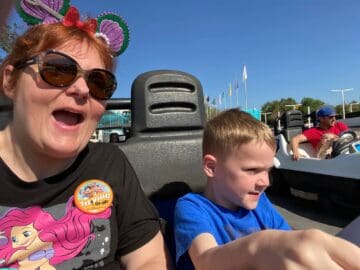 More Ways to Save Money at Disney World for Families?
Whether you're traveling to the Walt Disney World Resort for a honeymoon, a special birthday celebration, or a family reunion, there are ways to score enormous savings and keep your budget as low as possible. Utilize a Disney Travel Agent, split meals, and stay at a value resort. You won't be disappointed by any of your choices and will have your Most Magical Vacation at the Most Magical destination.
Do you know of more ways to save money at Disney World for families? Let us know in the comments!
Related Posts:
Pin to Pinterest:
Pin to Pinterest so other moms can find out ways to save money at Disney World for families!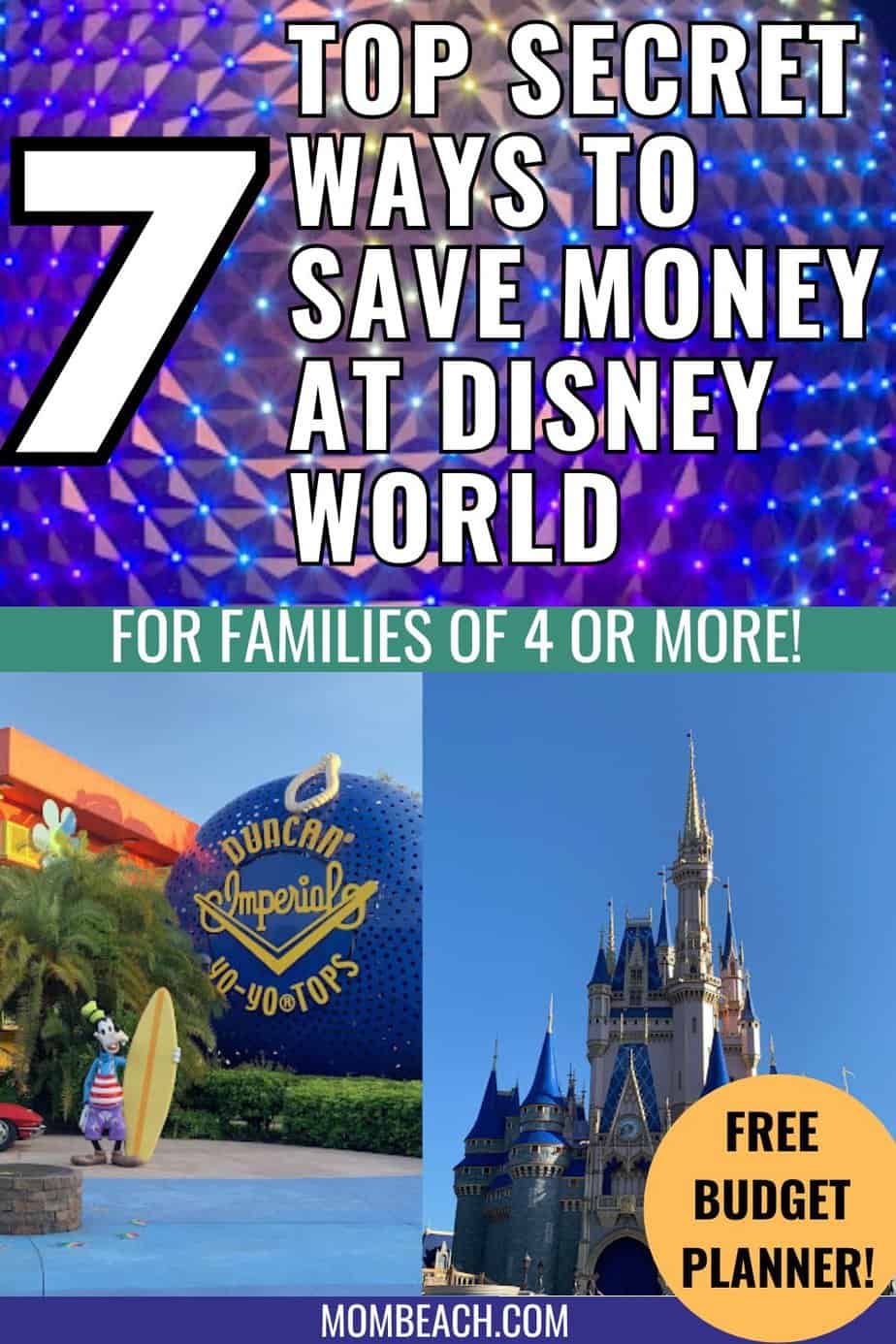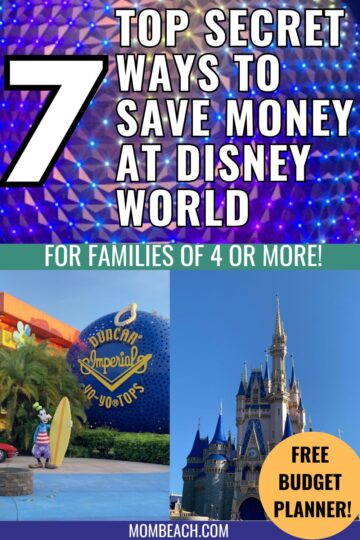 **Note: You may not have permission to use any of these pictures. They are copyrighted by Michelle Richardson and Becky Beach.