Taking control of personal finances is a goal that many aspire to achieve, but it can often feel overwhelming. A solution that is gaining popularity is embarking on a 30-day money-saving challenge for low income households. This practical approach breaks down financial management into manageable daily tasks, helping participants build better spending habits, increase savings, and better understand their financial situation. Whether you're saving for a specific goal or simply looking to enhance your financial stability, a 30-day money-saving challenge can be a motivating and effective way to get started.
Week 1 of the 30-Day Money-Saving Challenge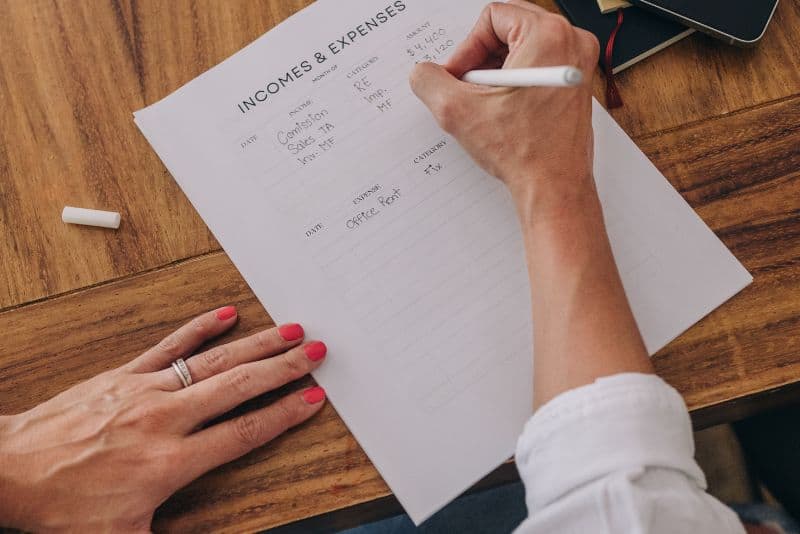 Week 1 of a 30-day money-saving challenge is crucial to laying the foundation for the rest. Here's an elaboration on what you might focus on during this week:
Day 1-2: Evaluate Your Finances
Understanding Current Expenses:
Income:

Record all sources of income to understand what you have to work with.

Fixed Expenses:

Identify the necessary and non-negotiable expenses such as rent or mortgage, utility bills, insurance, etc.

Variable Expenses:

Take note of expenses that might fluctuate, such as groceries, gas, and entertainment.
Analyze Spending Habits:
Look at past bank statements or use a budgeting app to see where your money typically goes.

Identify areas where you might be overspending or where you can cut back.
Day 3: Set a Savings Goal
Determine Your Goal:
What do you want to achieve with this challenge? Is it to pay off debt, build an emergency fund, or something else?

Be specific with your goal, and make sure it's realistic for your situation.
Day 4-5: Create a Budget
Develop a Budgeting Strategy:
Break down your income and expenses into daily or weekly figures to make tracking easier.

Identify areas where you can reduce spending, such as eating out or unnecessary subscriptions.

Consider tools like budgeting apps or spreadsheets to help you keep track.
Emergency Funds:
Even if your main goal is not to build an emergency fund, consider setting aside a small amount in case of unexpected expenses.
Day 6-7: Communicate and Prepare
Involve Family:
If you have a family, discuss the challenge and the new budget with them so everyone is on the same page.

Kids can be involved, too; it's an excellent opportunity to teach them about money.
Prepare for the Week Ahead:
Plan meals and shopping lists to avoid impulsive spending.

Think about other ways to prepare for the week, like planning routes to save on gas or identifying free activities for entertainment.
Throughout Week 1:
Stay Motivated and Positive:
Remember your goal, and remind yourself why you are doing this.

Stay positive, even if it feels difficult at first. The habits you're building this week will help you in the coming weeks.
In summary, Week 1 is all about analysis, planning, and setting the stage for success in the challenge. By understanding your current financial situation, setting a clear goal, developing a budget that aligns with that goal, and communicating and preparing effectively, you're laying a solid foundation for the remaining weeks of the challenge.
Week 2 of the Money Saving Challenge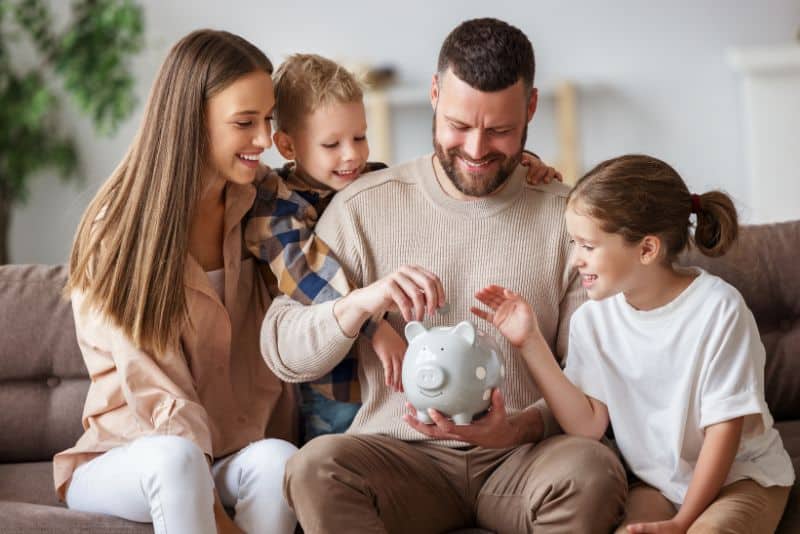 Week 2 of the 30-day money-saving challenge is focused on cutting unnecessary expenses and finding ways to save on daily spending. Here's a more detailed breakdown:
Day 8-9: Eliminate or Reduce Non-Essential Spending
Identify Luxury or Non-Essential Items:
Review your subscriptions (magazines, streaming services, etc.) and cancel or pause what's unnecessary.

Avoid impulse buying and shopping for leisure.
Find Affordable Alternatives:
Instead of dining out, have a fun family dinner at home.

Opt for free entertainment options like parks or free online resources.
Day 10-11: Use Coupons and Discounts
Research and Collect Coupons:
Look for coupons online, in newspapers, or apps for regular purchases.

Consider planning meals around what's on sale at the grocery store.
Leverage Loyalty Programs:
Take advantage of loyalty cards and rewards programs that you might already participate in.
Day 12-13: Cook at Home
Meal Planning:
Plan meals for the week using ingredients you already have and what's on sale.

Consider batch cooking to save both time and money.
Avoid Takeout and Coffee Shops:
Make coffee at home instead of buying it outside.

Pack lunches for work and snacks for kids to avoid buying food on the go.
Day 14: Reflect and Adjust
Review Your Progress:
Look back at the week to see how you've done. Did you stick to the budget? Where could you improve?

Make adjustments as needed. If something isn't working, figure out why and how to fix it.
Prepare for the Next Week:
Think about what's coming in the week ahead and how you can continue cutting expenses and saving.

Keep your motivation high by reminding yourself of your goals and celebrating your progress so far.
Throughout Week 2:
Stay Engaged and Motivated:
Keep tracking your spending and saving daily or weekly to maintain awareness.

If you feel tempted to splurge, remind yourself of your goals and the progress you've made.

Share your progress with a friend or family member for accountability and support.
In summary, Week 2 builds on the foundation you set in Week 1 by actively implementing money-saving strategies. You will likely see tangible savings by cutting non-essential spending, taking advantage of discounts, cooking at home, and regularly reflecting on your progress. This week is also an opportunity to adjust and refine your approach, ensuring that your strategies align with your lifestyle and goals. By the end of Week 2, you should better grasp your spending habits and grow confidence in your ability to save.
---
Related Posts:
---
Week 3 of the Money Saving Challenge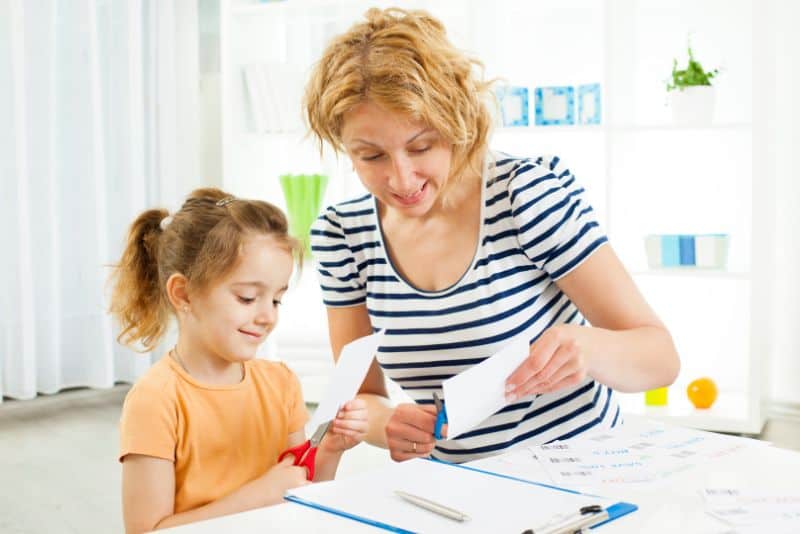 Week 3 of the 30-day money-saving challenge is where the focus shifts to implementing and solidifying frugal habits. The goal during this phase is not only to continue building on the progress made in the previous weeks but also to incorporate long-term changes that can sustain your saving momentum.
Day 15-16: Reduce Energy Usage
Home Energy Efficiency:
Turn off lights when not needed, and unplug chargers and devices when not in use.

Adjust the thermostat to be a little warmer in summer or cooler in winter to save on heating and cooling costs.

Consider using energy-efficient bulbs and appliances.
Day 17-18: Use Public Transportation or Carpool
Evaluate Transportation Options:
If public transportation is an option, consider using it to save on fuel costs.

Organize a carpool with friends, family, or co-workers.

Walk or bike for short distances.
Day 19-20: Consider DIY Alternatives
Homemade Solutions:
Explore making your cleaning products from natural ingredients, which can be cheaper and eco-friendly.

Try cooking from scratch instead of buying processed or ready-made items.

Consider making gifts, decorations, or even clothing items if you're crafty.
Day 21: Reflect and Adjust Again
Assess Your Progress:
Review how the new habits are working. Are they sustainable? Are they making a noticeable difference?

Make any necessary adjustments to ensure the last stretch of the challenge is successful.
Plan for the Final Week:
Consider what has worked best for you and how you can reinforce those habits in the last week.

Think about your challenges and how you can overcome them as you approach the finish line.
Throughout Week 3:
Stay Committed to the Process:
You may have faced challenges or temptations to revert to old habits by now. Stay committed to the process, and remind yourself why you started.

Focus on the long-term benefits of the habits you're building.
Continue Family Engagement (if applicable):
Keep involving your family and making saving a shared effort. Celebrate the successes and learn from the challenges together.
Keep Tracking and Communicating:
Continue tracking your spending and saving, noting the new habits that work best for you.

Keep the communication open if you're doing this challenge with a friend or community. Share your successes and challenges.
In summary, Week 3 is about solidifying the habits that will get you through the 30-day challenge and support your long-term financial well-being. It involves looking at all aspects of daily living where changes can be made, from energy consumption to transportation to do-it-yourself alternatives. Reflecting on progress and making necessary adjustments keeps the process dynamic and responsive to your unique situation, setting you up for a strong finish in the final week.
Week 4 of the Money Saving Challenge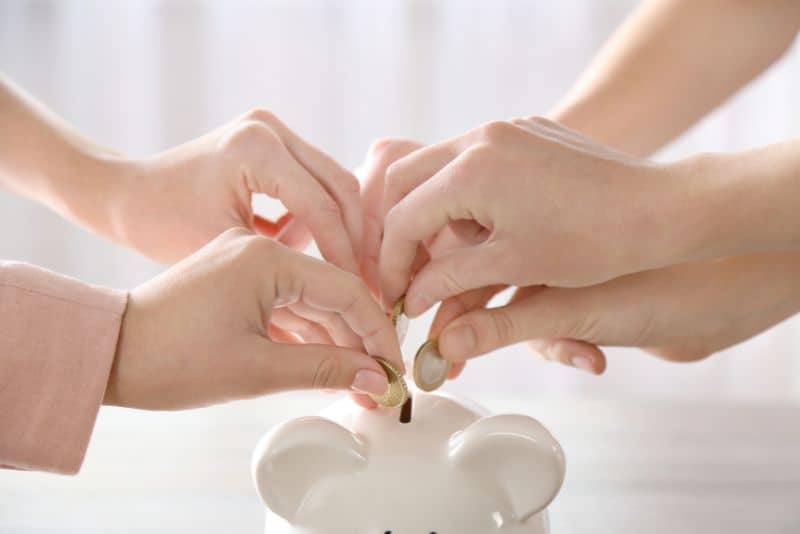 Week 4 of the 30-day money-saving challenge is the home stretch. It's a time to reinforce the habits you've developed, reflect on what you've learned, and prepare for how you'll continue these practices beyond the challenge. Here's what you might focus on during this week:
Day 22-23: Continue Reinforcing Good Habits
Stay the Course:
Keep up with the practices that have worked for you, whether cooking at home, using coupons, or conserving energy.

Resist any temptations to revert to old habits, especially as the finish line is in sight.
Day 24-25: Explore Long-Term Saving Options
Consider Future Goals:
Think about your long-term financial goals, such as saving for retirement, children's education, or a down payment on a home.

Research savings accounts, investments, or other financial products that could help you grow your savings.
Day 26-27: Reflect on Lessons Learned
Assess What Worked and What Didn't:
Review your budget, spending, and saving over the past weeks.

Identify what habits were most effective and which ones were challenging.
Consider Emotional Insights:
Reflect on how the challenge made you feel. Did it change your relationship with money? What did you discover about your spending triggers or emotional connection to cash?
Day 28-29: Plan for the Future
Create a Post-Challenge Budget:
Based on what you've learned, create a budget that you can stick to in the long term.

Include plans for continuing to save, whether building an emergency fund or saving for specific goals.
Continue Education:
Consider reading books blogs, or taking classes on personal finance to continue building your financial literacy.
Day 30: Celebrate and Commit
Celebrate Your Success:
Take time to recognize and celebrate what you've achieved.

If you've done the challenge with family or friends, celebrate together.
Commit to Continued Growth:
Commit yourself to continuing the habits you've developed.

Consider setting new financial goals and challenges to keep yourself engaged and motivated.
Throughout Week 4:
Maintain Accountability:
If you've been sharing your journey with someone, continue communicating with them about your progress, challenges, and plans.
Stay Mindful:
Continue to be mindful of your spending and saving decisions, recognizing that the habits you've built can lead to long-term financial well-being.
In summary, Week 4 is crucial in solidifying the habits and insights gained during the challenge and planning for continued financial growth. It's a time to reflect on the process, recognize successes, and identify areas for future focus. This final week serves not only as the challenge's conclusion but as a springboard into a more mindful and empowered relationship with money. By taking what you've learned and applying it in the long term, you can set yourself and your family up for ongoing financial stability and success.
How to save $1,000 in 30 days?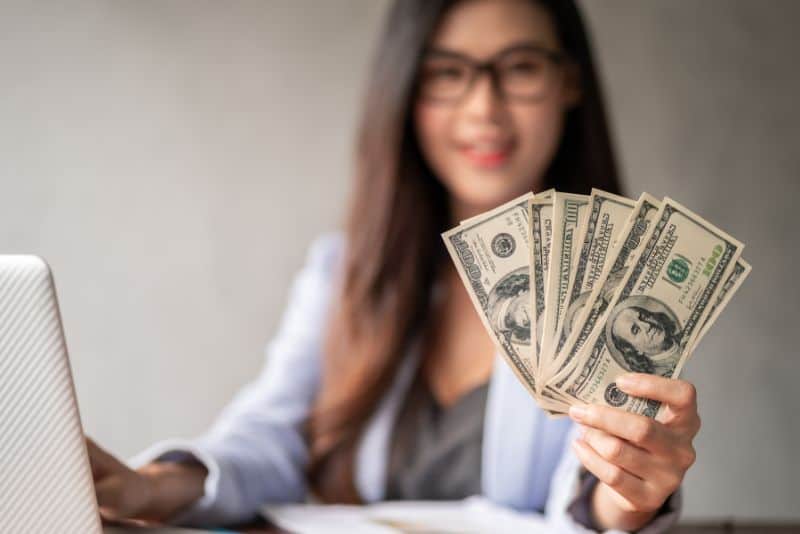 Saving $1,000 in 30 days is an ambitious goal, but it can be achievable with careful planning, determination, and creativity. Here's a step-by-step guide to help you reach this target:
Set a Clear Budget:

Determine your essential expenses (rent/mortgage, utilities, groceries) and eliminate or reduce non-essential spending.

You can identify opportunities to cut costs by understanding where your money goes.
Break It Down:

Divide the $1,000 goal by 30, so you must save approximately $33.33 daily.

Breaking down the goal makes it more manageable and allows you to track daily progress.

Increase Income if Possible:

Consider temporary part-time work, freelancing, or selling items you no longer need.

Think creatively about ways you can generate extra income during the 30 days.

Cut Grocery Costs:

Plan meals around sales and what you already have in your pantry.

Buy generic brands, use coupons, and avoid eating out.

Eliminate or Reduce Luxuries:

Cut back on subscriptions, daily coffee runs, or other non-essentials.

Look for free entertainment options instead of spending on movies, outings, etc.

Save on Transportation:

Use public transport, carpool, or walk/bike.

This can reduce fuel and maintenance costs.

Negotiate Bills:

Contact service providers (cable, internet, phone) to negotiate a temporary discount or lower plan.

Consider switching to more affordable providers if possible.

Avoid Impulse Spending:

Remind yourself of your goal and avoid unnecessary shopping.

Consider whether it's worth delaying your goal if tempted to make a non-essential purchase.

Use a Separate Savings Account:

Consider transferring the daily or weekly savings amount to a separate account.

This keeps the money out of sight and reduces the temptation to spend it.

Stay Committed and Track Progress:

Keep a daily or weekly log of your savings and celebrate milestones.

Stay focused on the goal, even if it gets challenging.

Involve Family or Friends (if Applicable):

If you're doing this as a household or with friends, work together and encourage each other.

Reevaluate and Adjust as Needed:

Adjust your plan if something isn't working or an unexpected expense arises.
Remember, saving $1,000 in 30 days requires significant discipline and may involve sacrificing your spending habits temporarily. It's essential to remain flexible and adapt as needed. If the goal is too aggressive for your current income and necessary expenses, consider extending the timeline or reducing the target amount to ensure that it's achievable and doesn't stress your financial situation.
How do you stick to willpower during a 30-day money-saving challenge?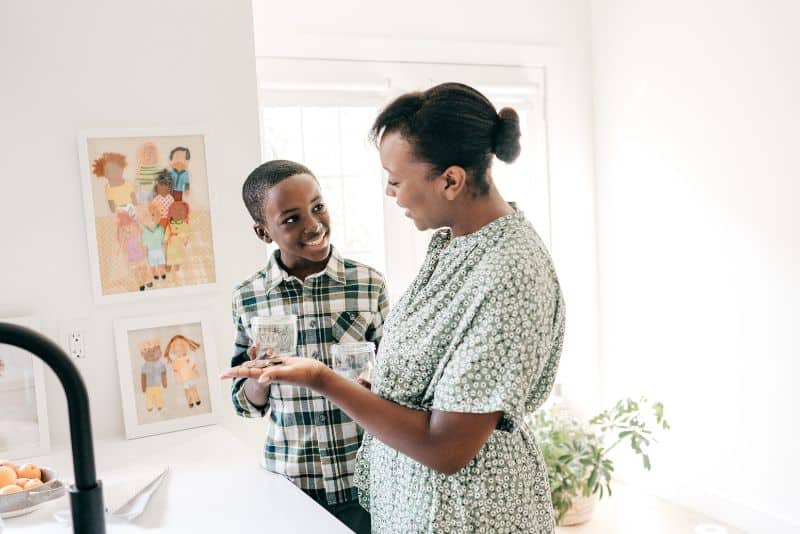 Sticking to willpower during a money-saving challenge can be one of the most difficult parts. It requires discipline, focus, and commitment. Here's how you might work on maintaining your willpower throughout the challenge:
Create a Support System:

Share your goals with friends or family members who can encourage and hold you accountable.

Consider joining online forums or support groups focusing on personal finance and saving.

Track Your Progress:

Regularly monitoring your progress helps keep you focused and allows you to celebrate small successes.

If you hit a roadblock, tracking helps you quickly identify and adjust.

Build New Habits Gradually:

Instead of making drastic changes all at once, gradually build new habits so they become part of your routine.

This makes the process feel less like deprivation and more like a positive lifestyle change.

Use Visual Reminders:

Create visual reminders of your goals, such as charts, graphs, or vision boards.

Place them where you'll see them often to remind you why you started this challenge.

Reward Yourself (Without Breaking the Bank):

Plan small, non-monetary rewards for reaching milestones.

Treating yourself in small ways can boost morale without derailing your budget.

Avoid Temptations:

Recognize your spending triggers and avoid situations where you might be tempted to splurge.

If online shopping is a weakness, consider blocking or unfollowing tempting sites during the challenge.

Focus on the Big Picture:

Remember why you are doing this, whether it's financial stability, debt reduction, or saving for something important.

Connecting the challenge to deeper values or needs can strengthen your resolve.

Maintain Flexibility:

Feel free to reassess and make necessary adjustments if something needs to be fixed.

Rigidly sticking to a plan that needs to be fixed can lead to frustration and burnout.

Learn from Mistakes:

If you slip up, don't be too hard on yourself.

Learn from the experience and move forward rather than letting it derail your entire challenge.
Why is starting a 30-day money-saving challenge so important?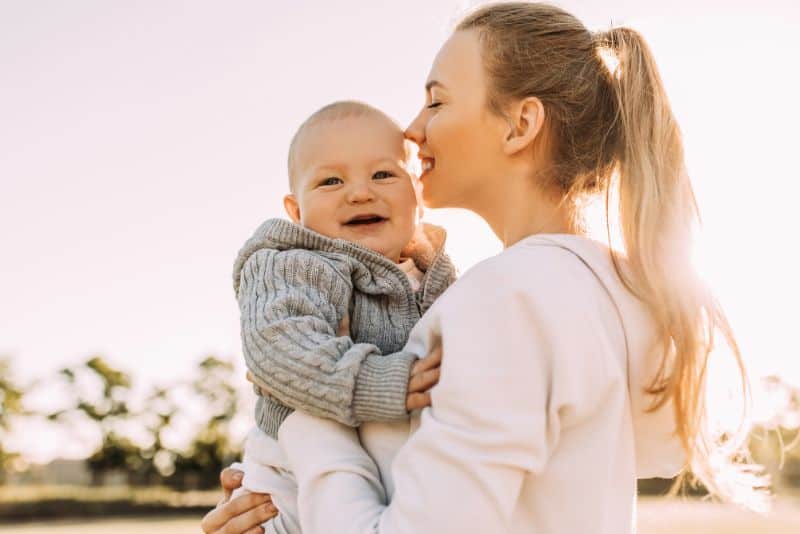 Starting a 30-day money-saving challenge can be important for several reasons, particularly for individuals and families looking to improve their financial well-being. Here's why:
Creates Awareness:

This challenge forces you to examine your spending habits closely. You become more aware of where your money goes, which can lead to better financial decision-making in the future.

Builds Good Habits:

By focusing on saving money for a specific period, you can develop habits that last long after the challenge has ended. These include cooking at home more often, shopping sales, or avoiding impulse purchases.

Achieves Short-Term Goals:

If you have a short-term financial goal, such as paying off a small debt, saving for an emergency fund, or buying a needed item, the challenge can help you reach that goal more quickly.

Provides a Starting Point for Long-Term Goals:

If you're new to saving or have struggled with it in the past, a 30-day challenge is a manageable way to start. Success in the short term can lead to confidence and motivation to tackle longer-term financial goals, such as buying a home or saving for retirement.

Encourages Family Participation:

For families, it can be an opportunity to teach children about money and work together towards a common goal. This not only builds financial literacy but can also strengthen family bonds.

Reduces Financial Stress:

Living paycheck to paycheck or constantly worrying about money can lead to significant stress. Even a tiny savings cushion can provide peace of mind and reduce financial anxiety.

Fosters a Sense of Accomplishment:

Completing a challenge and meeting a goal gives a sense of achievement. This can boost self-esteem and motivation, leading to continued success in other areas of life.

Creates a Buffer for Emergencies:

By saving even a tiny amount, you make an emergency fund that can be a financial lifesaver in unexpected situations like car repairs, medical emergencies, or unexpected job loss.

Encourages Community and Support:

Many money-saving challenges are done in groups or online communities. This can provide support, encouragement, and accountability, making it easier to stick with the challenge and succeed.

Promotes a Simpler Lifestyle:

The focus on cutting back and saving can lead to a realization that you can live happily with less, leading to a more straightforward and potentially more satisfying lifestyle.

Facilitates Debt Reduction:

If you have existing debts, the money saved during the challenge can be used to pay down those debts, reducing interest payments and moving you closer to financial freedom.
The "30-day money-saving challenge" is more than a short-term endeavor; it's a journey towards financial mindfulness and responsibility. Whether the goal is to save $1,000 or to cultivate better spending habits, the challenge provides a structured and achievable path.
By focusing on daily actions and continuous progress, participants can learn valuable skills extending beyond the 30 days. Embracing the principles and discipline of the 30-day money-saving challenge can be a transformative experience, laying the foundation for more excellent financial stability and empowerment in the future.
Related Posts:
Pin to Pinterest:
Pin to Pinterest so other moms can find out about the 30-day money-saving challenge too!