Almost half of the average family's budget remains in supermarkets, markets, and grocery stores near the house. How to leave a supermarket with money in your wallet? How to learn to save on products without denying yourself in a healthy diet. Sometimes it seems impossible, but still, there are several thrifty ways to save on food thanks to which you can economize up to 30% of the family budget per month. Here are 13 useful hacks for healthy grocery budgeting.
This is a guest post by Anna. Take it away, Anna!
#1 Make a grocery list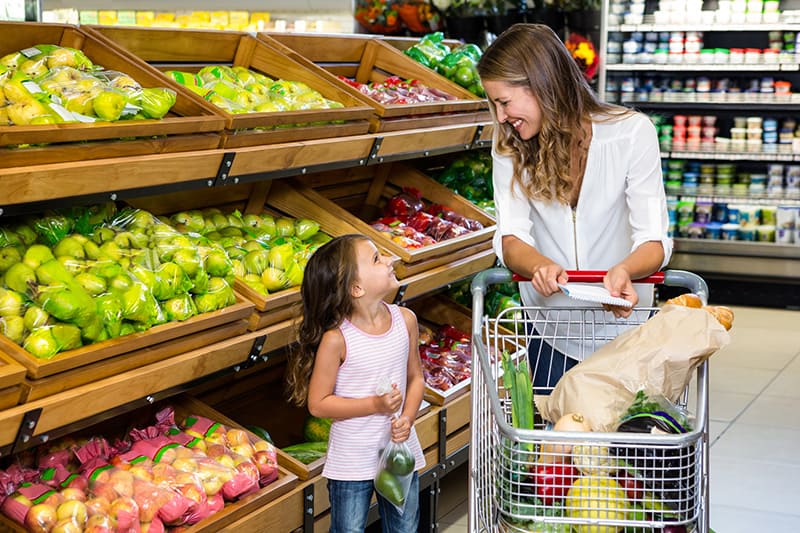 Entering into a grocery store or a supermarket with an empty stomach and no idea what to buy is a risky thing. Shopping while hungry can lead to intensive purchases, and you will have nothing left but an already full stomach and an empty credit card. So if you're intended to save on food, before each shopping trip, you must strictly determine what you need in the kitchen.
After that, make a list of wanted products. You can make a menu for a week, then you will know for sure what you have for dinner today and tomorrow for breakfast. You can rationally use the products, using them for cooking on different days. Thus, the products will be applied thoroughly, with no remain. Savings on products will be substantial. Besides, you will save time because you don't have to run several times to the store.
Do not depart from the list, and write down your wishes on the menu for the next week. Also, do not forget to pay exclusively in cash, so you will know how much money you spent. This is a great hack for healthy grocery budgeting.
---
Related Posts:
---
#2 Shop seasonally
Maybe you have forgotten that almost all the fruits and vegetables have their specific seasons, during which they have a more pleasant taste and are especially juicy. Of course, due to modern technologies, you can have breakfast with strawberries or make a smoothie with blackberries in winter, but that's a pretty expensive pleasure.
Shopping for in-season food is the best hack as while preparing dishes we often use vegetables.
By the way, before making your choice in seasonal food, study when it is in the season, as they will be cheaper and you'll have a chance to save. Shopping for in-season food is the best hack as while preparing dishes we often use vegetables.
Another hack concerning the fruits and vegetables is that usually, the local markets don't want to go home with unsold products, and very often, they reduce the prices before closing the market. So you can buy fruits and vegetables in the evening and save up to 50%.
#3 Bone-in chickens? Yes!
No doubt that every mom knows that bone-in chicken is less expensive than a boneless one. But many people who regularly deal with the kitchen prefer pitted chicken since it is more convenient and you do not need to spend time processing meat.
Many do not even know how to break down the chicken. According to practice, people will pay more for chicken that is ready to cook, but the closer the chicken is to its primary form, the cheaper it is. You can learn how to break down the chicken by watching videos, and here's another way to save money.
#4 Read grocery ads before you shop.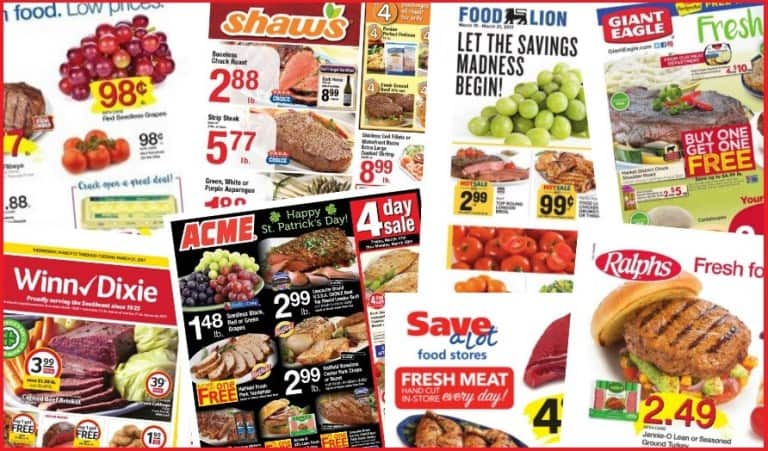 How could a grocery store be known without ads, coupons, or sales on some trendy products? Precisely, no store can avoid this kind of marketing strategy, and it could be a pity if you do not use the opportunity to save. Grocery stores often have popular products on sale by seducing you into the store. You can purchase products at half price, or buy something and receive a present in return.
To be informed about the ads, you need to regularly check your email, newspapers, and local shipping guides. You can even follow TV or radio advertisements as well. Check the mentioned options weekly, as the sales and ads are regularly changing.
You can even use the grocery budgeting app, Ibotta, to check out sales at your favorite store. Ibotta gives you cash back on your purchase when you scan in your receipt.
✅Click here to start using Ibotta and get a $20 welcome bonus!
#5 Make your family stock.
Moms know that there is no better option than freezing foods or cooking semi-finished products for such days when there is no time or mood to cook something. Freezing is one of the best ways to save money in the future. You can freeze absolutely everything, starting from meat and finishing with seasonal fruits and vegetables. If you are sure that your children will want berries or cherry compote in mid-January, then you need to take care of this.
Your homemade meals will not contain unhealthy components like preservatives, dyes, or other inorganic additives.
Try not to use ready foods and learn how to cook them yourself. Then you will indifferently pass by shelves of semi-finished products, sausages, and shop pastries. Besides, your homemade meals will not contain unhealthy components like preservatives, dyes, or other inorganic additives.
Involve the family in the preparation of semi-finished products. You can freeze these foods for a long time, and if necessary, you can quickly prepare dinner. By doing so, you can save about $3,000 a year, which makes this a profitable healthy grocery budgeting hack.
#6 Easy snacks for kids.
There is no doubt that every mom at least once faced concerns or difficulties in choosing the right diet for her child. Indeed, it's hard to make kids eat well. Keep in mind that children adore funny things, and if you add something interesting to their routine, you'll see that they will get used to it and prefer healthy snacks instead of a chocolate bar.
Don't waste your time telling your kids that fruits are better than a sweet bun or bread with Nutella; just try to beautifully replace it with something else full of protein and healthy fat. Of course, you have to prepare things that they like, at the same time, follow the ingredients on the packages.
For example, there are a lot of packaged snacks in the grocery stores, and children often like trail mix with different nuts, dried fruits, and even a little chocolate. Or you can buy a big package of muesli for breakfast and mix it with yogurts or milk, add some fresh fruits like bananas or strawberries. Kids will like it, and it is cheaper, healthier, and tastier.
#7 Do your shopping online.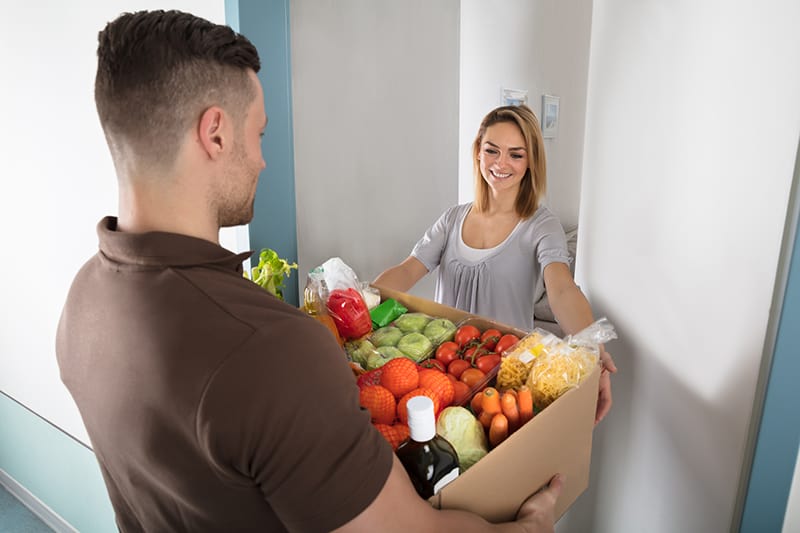 Do you have a practice in purchasing your groceries online? Shopping online is for people who are always having a hard decision in the store while choosing a product. Online shopping has its numerous advantages, and if you still stray from your list and put things which weren't planned, this option can help you. You can shop from any grocery, even if they're far from you.
Instacart is a great app to use to do your grocery shopping online. You fill your virtual cart with the needed products and then have them delivered to your house. In some groceries, the delivery fee depends on your location, but don't let it dissuade you.
Don't forget about the coupons that you'll get for the next purchases. Now you can choose them sitting on the sofa and drinking a cup of tea. Plus, you can always see your expenses, and in case you remove some of the products or search for a less expensive one. An excellent option for busy moms, isn't it?
✅Click here to start using Instacart now and save money on groceries.
#8 Say no to
junk food
Yes, fast food is delicious, we all love it and even are obsessed with it, but each of us should know about the harm that fast food can bring. That's why you must permanently delete it from your and your family's ration. Maybe you don't count, but quite a lot of money is spent on your favorite Coca-Cola, on fries with cheese sauce, on chips or crackers.
Surprise everyone that you can live without junk food.
The list of fast food products is very large, and the list of useless ingredients in them is also not small. Moreover, they are costly, and if you are willing to spend a lot of money on food, it's better to buy healthy and high-quality products. You can easily replace it with something more robust and delicious. Surprise everyone that you can live without junk food.
#9 Try to buy whole products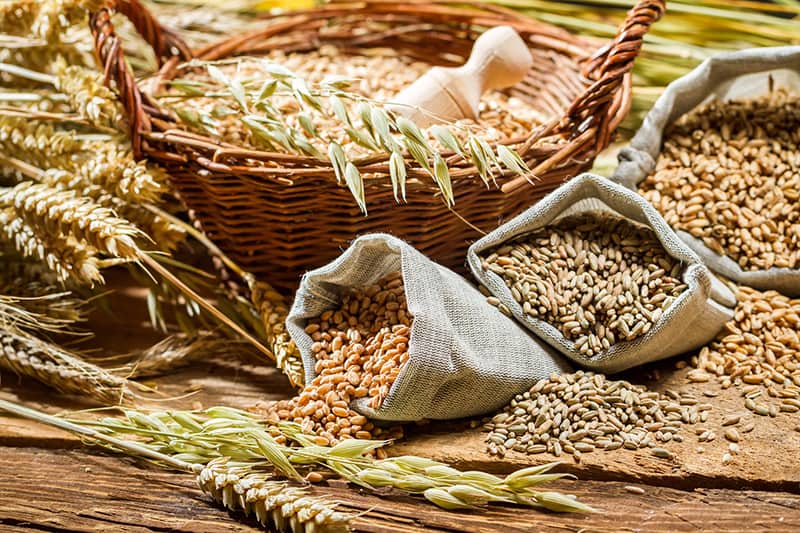 A lot of foods are cheaper in a less processed form. Many moms already realized that the purchase of whole products is more effective both in terms of long-term use and in terms of saving money. There are quite a few such foods on the market that are sold in large and small quantities, and the only difference between them is that those that are in small amounts are processed.
For instance, you can buy a whole pack of grains instead of processed cereals. Practically, the less processed food is often cheaper and is being sold in larger quantities. Or you can buy a block of cheese, which is again less expensive than a shredded one. Even ice-cream will cost less when you buy it in big buckets.
#10 Replace meat with other proteins.
Walking around the supermarket, you will notice that one bottom of expensive products is meat. You can practice a meatless night and save a little for other foods that are on your waiting list.
Also, this kind of routine can lead you to other protein options like eggs, green peas, beans, nuts. You can find protein in different legumes, even in canned fish. All of the mentioned options are cheap, reasonable, tasty, nutritious, and get ready quickly. Most of them have a long life and don't deteriorate.
Fill your stomach with a portion of healthy food without emptying your pocket.
Try to have breakfast with eggs and fresh salad, or make a delicious soup for dinner. Fill your stomach with a portion of healthy food without emptying your pocket.
#11 Grow your products.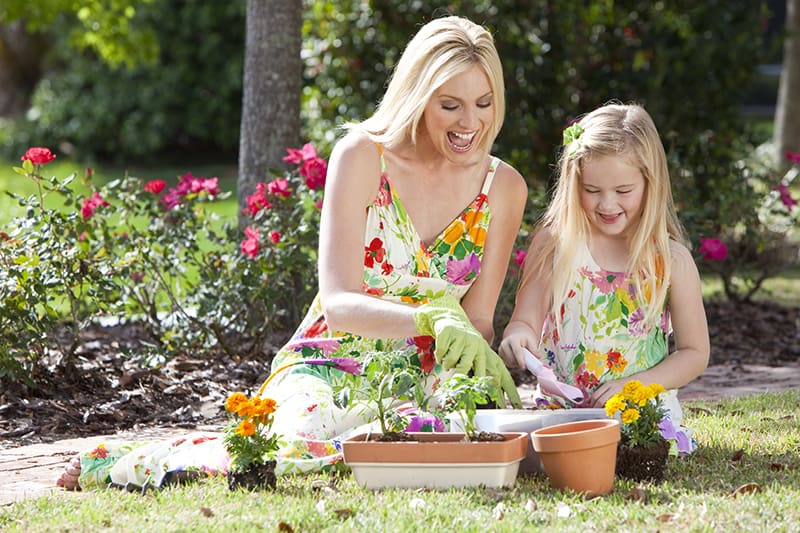 Many moms have a super housekeeping mode, even if working full time, part-time outside, or freelancing from home. Among all the abilities, they do a great job by saving money, and some still prefer to grow paprika or tomatoes themselves. And let's agree that this is an excellent idea. Of course, this hack is for those who have a bit of available space (you don't need yards either).
Seeds are very cheap to buy, and with a little effort, you can see the results. Herbs, onions, and many more delicious foods are from an abundant yield. You probably know that nowadays a lot of fruits and vegetables are being grown artificially, so at least growing them by yourself, you'll be sure you use natural and tasty foods.
Continuously working on it, you can save almost $1500 annually. Homemade foods will taste better than the ones that you've bought from the market. Last but definitely not least, gardening is extremely relaxing and can be fun to do it together with your kids too. Try, and you won't regret it.
#12 Make tonight's dinner tomorrow's lunch.
Once you prepare something, don't let it mold in the fridge. Try to mix it with other ingredients and get a new different dish. Throwing the leftovers is a waste of food and money, so be careful with it.
By repurposing the ingredients and by using the same food in different dishes, you'll save your time and money, of course.
For example, take that extra pasta, mix it with meat, and get a new type of lasagna, or you can serve the frozen meatballs with yesterday's noodles. By repurposing the ingredients and by using the same food in different dishes, you'll save your time and money, of course. This is an excellent hack for healthy grocery budgeting.
Use suitable containers to keep the leftovers and put it in the fridge; you can even divide it into a few portions to have a meal for one or two days. You'll save not only your budget but also your body and health. And do not forget that in the fridge, different ready dishes are waiting for you.
#13 Balanc
e between routine and purchases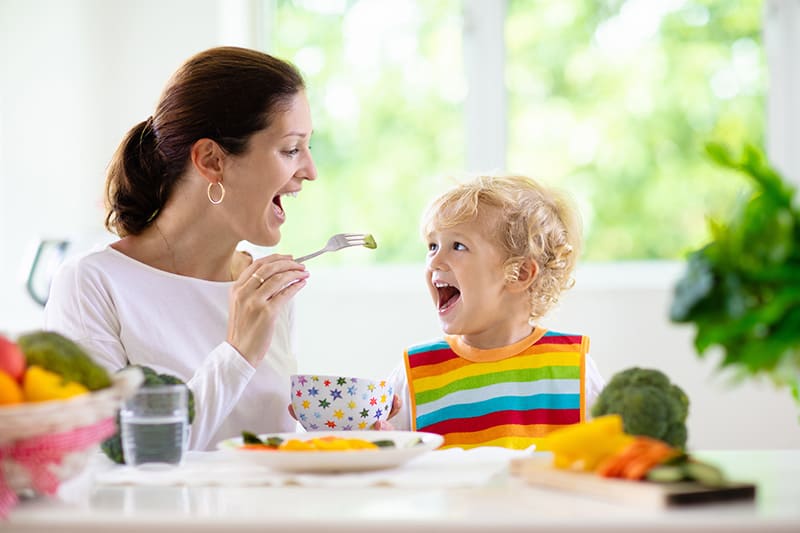 Saving money does not mean you have to eat low quality food, which can have a terrible impact on your health. But being healthy, in turn, doesn't mean you need to spend all your savings on good quality food or on every product labeled 'organic or natural.' There will always be a good option for staying healthy and take care of your family's well-being.
Keep the balance also means eating the right products in the right portions, purchasing the correct quantity of food, and never forget about the fruits and vegetables. They are a good source of different useful vitamins and minerals, which a body needs every day. So everything is possible if you have an excellent ability to keep the balance between a healthy life and save money.
More Healthy Grocery Budgeting Hacks?
As you can see, there are several ways to eat healthy on a budget. By avoiding eating out or getting fast food, you not only become healthier but save more money. If you know of more healthy grocery budgeting hacks, please leave a comment. Have any of these hacks helped you?
About the Author:
Hi! My name is Anna. I'm a teacher, and I freelance as a webmaster from home. Gardening is my hobby, and I wind down after a stressful day with my hands in the soil. Gardening is the ultimate relaxation for me. I learned to eat the beautiful products seasonally I get from my small garden, and I slowly adapted back to the local food cycle rhythm. I decided to spread the voice and invite other mothers to do the same and embrace this delicious, fun, and nutritious practice. You can learn more about it on www.whenistheseason.com.
Related Posts:
Pin to Pinterest:
Pin to Pinterest so other moms can learn about these grocery budgeting tips too!