Taking a cruise is a fun way to vacation. The scenery is beautiful, and you have all your needs taken care of for the duration of your trip. Furthermore, you could take a trip with your whole family or with your partner. Both types of cruises are tailored to suit your needs. The problem comes with finding an affordable cruise. While there were many cheap cruises, it's not always easy to see one of excellent quality. However, this doesn't mean you should give up on cruising, as there are many tips for cruising on a budget.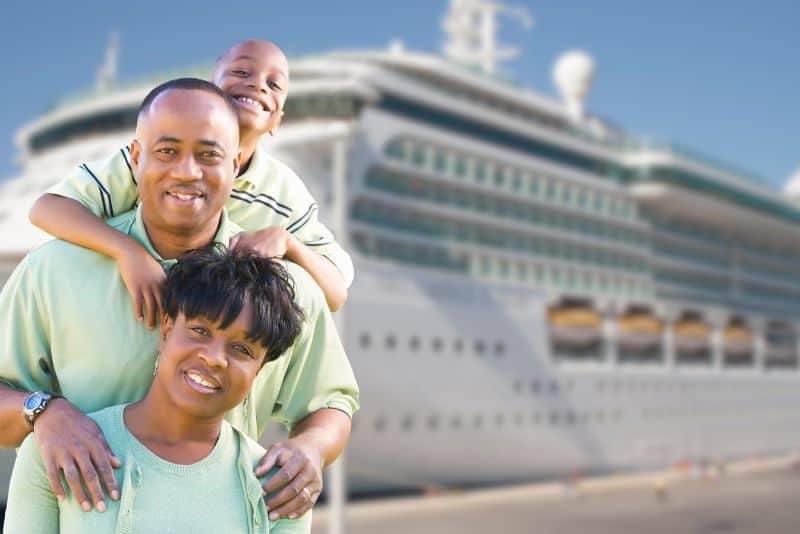 #1 Make a budget
The first tip for any cruise is to come up with a budget. Your budget will depend on the number of people you are talking in the cruise. Families will typically need to make bigger budgets. Your budget will also need to cover the experiences you want for your cruise. For example, some cruises have celebrity performances, unlimited Wi-Fi, and buffets.
While other cruises might be cheaper, you might have to pay for services like food and Wi-Fi, which might ultimately cost you more. You could also choose a cruise with family-friendly activities for you and your loved ones to enjoy.
Budgeting should not just cover the cruise itself. You also have to plan for everything leading up to the cruise. This includes transport to the cruise ship or clothes you might need for your trip. It would be best if you also planned how much it could cost you to get back home after your cruise.
By budgeting, you get an idea of how much you might spend on your cruise; thus, you can avoid wasting. However, be flexible with your budget as unforeseen expenses could be a problem.
Get our Busy Mom's Budget Planner for free below to plan your budget!
#2 Search for deals
After you have worked out the amount you are willing to spend on your cruise, start searching online for deals. This process is relatively simple as you could sign up for cruising websites as travel agent websites. Afterward, you could get notifications of cruising deals emailed to you.
This move might take time as cruises tend to offer deals in certain seasons. For this reason, it is essential to sign up a few months ahead of your vacation. Moreover, sign up for more than one website to find out which deal will work best for you.
Once a good deal comes up, make sure to reply to it immediately. Many people use the same tactics to find affordable vacation spots. For this reason, a deal might not last more than 24 hours.
When you do find a deal you like, make sure you do some quick research. It's not a good bargain if the cruise has terrible reviews. Furthermore, you might want to know exactly what you are getting with your money.
---
Related Posts:
---
#3 Book your trip ahead of time
Planning your trip too close to your vacation time could cost you more money. It costs you more because you could miss out on many available deals by booking a cabin at the last minute. If you start looking at the cruise earlier, you have more time to look through options and choose the best option.
Another reason you should book the trip months is that things get more expensive during the holiday season. If you book a trip during the summer, there is more demand; thus, the prices go up. However, you get to spend less money if you book the trip months in advance.
The best time to book a cabin with a cruise ship is typically when itineraries come out. Itineraries come out about 18 to 24 months before the actual cruise. The cheaper cabins usually sell out first, while the more expensive ones are the last. For a more affordable cabin, always make sure you book early on.
While the timing might seem ridiculous, it could help you save a lot of cash. Moreover, you could always opt out of going on the cruise and get your money back. Fortunately, you don't even have to pay the whole amount until 12 weeks before the trip giving you time to come up with the entire amount before the cruise.
If you book a cruise later, you don't have to despair as a few people might cancel their bookings. If people cancel their bookings, you could get a cheaper cabin at the last minute. However, you might need to act fast as such offers don't last. This tip also goes for booking flights to or back from your cruise.
This Cruise Vacation Planner printable will help you plan the perfect cruise.

This is an instant downloadable digital product so nothing will be shipped.

Get the Mom Beach Cruise Vacation Planner for only $7 here! Use coupon code CRUISE10 to save!
#4 Pay in installments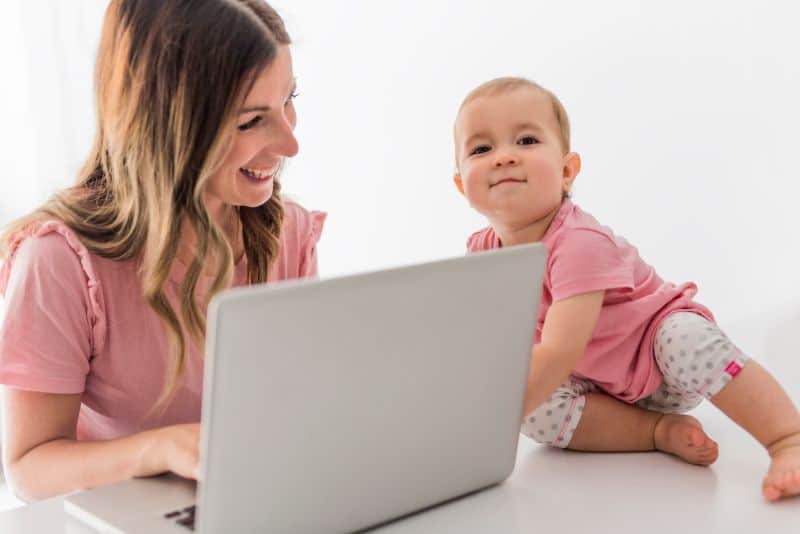 If you book a cruise, you don't have to have the whole amount upright. You could pay a deposit month before the trip while adding more money on the days leading up to your trip.
You could lose your deposit with some cruises if you cannot pay the whole amount before the cruise. To avoid this, you could find a travel agent that doesn't require a deposit and pay monthly installments with interest. Always find a trusted travel agent to ensure you don't pay too much for the trip. Moreover, compare agents to decide on the most affordable one.
You could also pay for the trip with a credit card and monthly installments. Using an interest-free card is an intelligent way to ensure you don't pay any interest on your cruise. Furthermore, a card allows you to continue paying for the cruise after the trip. This move helps you slowly save up for your trip.
#5 Choose a nearby cruise
Most people don't realize how much it costs to take a flight to your cruise. To cut back on costs, always choose someplace close to your home. This way, you might only have to drive to your cruise port or spend significantly less on a ticket. Use Google to see what cruises are around you.
However, there are other factors to consider. For instance, the closest cruise port could be too expensive, so it might be cheaper to take a flight to another location. The most important part is researching and finding out what works best for you.
#6 Save money on drinks
Cruises usually allow you to purchase a drink package or pay for each drink. While the latter seems cheaper, you might spend more money than you intended. Instead, buy the drink package. While there might not be a variety of beverages, purchasing a package might allow you to have as many drinks as you want throughout the day.
Drinking enough is especially important in the summer when the heat makes you thirsty. Furthermore, drinks on a cruise ship are typically more expensive; thus, you spend too much money if you buy them individually. The drink package could also cover alcohol.
#7 Save money on food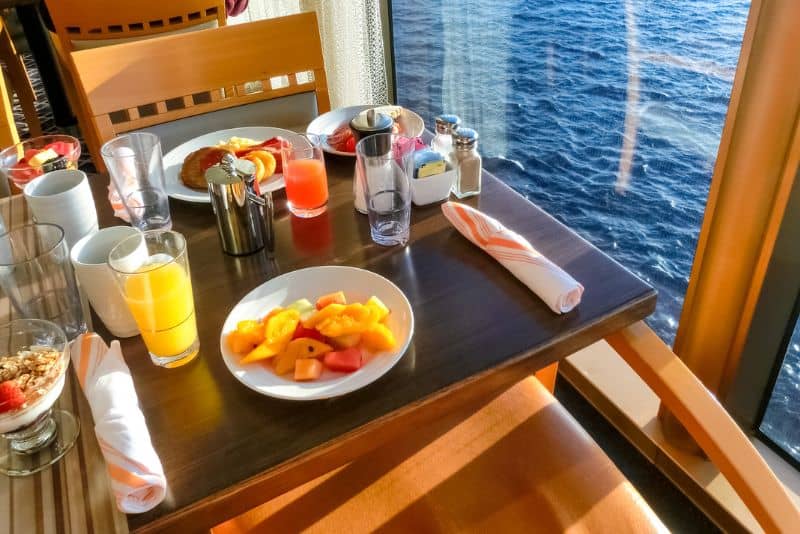 Just like with drinks, cruises often offer food packages along with the option to pay for every meal. Purchasing the packages is much cheaper and makes sure you get food for the entirety of the day. Moreover, there are a variety of things to eat ranging from pastries, deserts and all other types of food thus the packages give you more choices.
The cruise might even offer the chef's special dish if you pay extra. If you pay for this, you might have a specially prepared meal and could watch as the chef prepares it. This idea might seem excellent if you have the money, but it might not be the best idea for those on a budget.
#8 Don't overspend on photographers
You might spot photographers on the cruise ship as you walk in. These professionals try to capture as many moments as possible. Afterward, these pictures are put up, and passengers can decide to buy them.
While you might be tempted to buy every picture you see of yourself, try practicing some restraint. Wait for the photos to pile up before spending money on those you believe are special moments. Otherwise, you might end up paying too much money on pictures you don't even like and leaving ones that would have more value for you.
Another more straightforward option is taking your pictures. This way, you can decide which moments are worth documenting. This is a highly important tip for cruising on a budget!
This camera here on Amazon is waterproof so you can take photos while you scuba or snorkle too!
#9 Don't pay the total price for your children
Many cruises ask for the total price for children and sometimes even babies to join the cruise. As a result, cruising as a family could be very expensive. To avoid this issue, search specifically for cruises that allow you to pay less for your children.
Moreover, try finding discounts for your children. These could be simpler to see if you plan your cruise around your children's school days. Suppose you can afford to take your child out of school for a few days for a cruise, then such a deal would be ideal. Unfortunately, most parents would never consider that.
#10 Don't spend on art or fashion shows
Many cruises stage fashion or art shows as part of the cruise activities. While this might be free, passengers might be tempted to buy a few items. However, this is almost always a bad idea. Things you find on cruises usually sell for much higher than you could buy in an actual store. This is one of the most important tips for cruising on a budget!
Most passengers don't know this as these items are advertised as exotic and exclusive when they could be easy-to-find items. Passengers might also not know how to gauge an art piece's quality, which might make them spend more money than necessary.
Fortunately, this is not always the case. Sometimes, you might find something for a fraction of the original price. To ensure you aren't missing out on a purchase or being overpriced, do some quick research on your phone.
#11 Watching out for tipping culture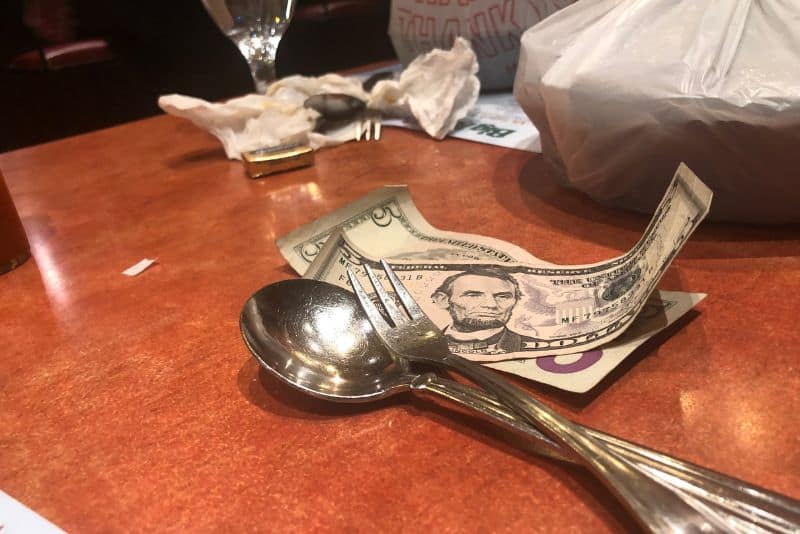 Different ships have different rules on tipping. Some don't allow you to tip at all, while others do. With those that do, some cruises will require you to tip a precise amount to staff. Tipping could be an issue, especially if the bill is too high.
Try not to be pressured into tipping cultures you are uncomfortable with. Avoid booking cruises that put caps on how much you should tip their staff. This is because tipping should be done to show appreciation for the services offered. Passengers should not feel pressured to tip if the service is terrible.
Other cruises don't tell their passengers that they could adjust their tips on the last day. Most of them don't think about it as they are in a hurry to get off the ship on their previous day. For this reason, you should always check the ship's policy on tipping before deciding if you want to take the cruise.
Additionally, many passengers don't realize they are automatically charged tips for a few services. Tipping is more common with the spa and entertainment. For this realism, they don't need to add another tip. You should always check the policy to know whether or not you are required to tip for a particular service.
#12 Book your sightseeing activities
Some cruises book your sightseeing activities for you, which might cost more than you are willing to spend. For this reason, check all the sights you would visit on the cruise and make your bookings. This is one of the best tips for cruising on a budget.
While this might be more work, it could save you some money as you visit the same places with the rest of the passengers at a lower cost. You might also get to see more as an independent tourist. The reason is that the tour guide often only has to lead a small group making the whole experience more intimate.
#13 Avoid spending in cruise stores
Not all items on the cruise are overpriced. However, it might be better to assume they are. You might want to purchase something from the port if you need something else. Make sure to buy your things at home, including swimwear and clothing.
If you want to purchase a souvenir, wait until the last day of the cruise. At this point, things will be priced lower than they were on the first day of the trip as the cruise is trying to get rid of as many things as possible.
More Tips for Cruising on a Budget
Next time you want to go on a cruise alone, with your partner or family, make sure you plan to make the most of your trip with the least amount of money possible. Having a plan is the best way to ensure your cruise is affordable. It also provides you to enjoy your favorite activities guilt-free.
This Cruise Vacation Planner printable will help you plan the perfect cruise.

This is an instant downloadable digital product so nothing will be shipped.

Get the Mom Beach Cruise Vacation Planner for only $7 here! Use coupon code CRUISE10 to save!
Related Posts:
Pin to Pinterest:
Pin to Pinterest so other moms can find out about these tips for cruising on a budget!