Being a stay-at-home mom means you are likely doing all the calculations on any given day to determine where to save money. Budgeting is a huge mental load on you to figure out each day, but staying debt-free while simultaneously putting food on the table is worth doing. In this article, we will discuss how to budget for stay-at-home moms.
If you are serious about stretching your family's dollars further, then a stay-at-home mom budget is exactly what you need.
You probably think you have already tried everything under the sun to make ends meet. Now is as good a time as any to implement a new way to budget as a stay-at-home mom. There may be a few surprises in this list specifically for your family that you have not considered.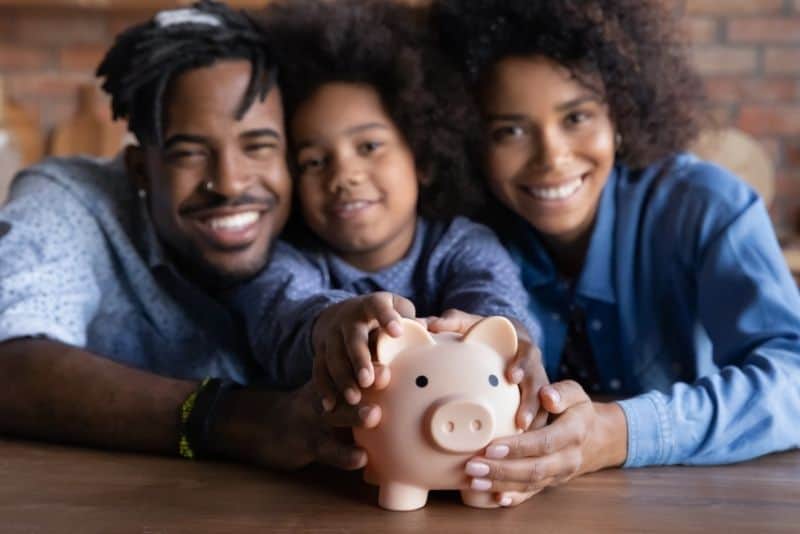 How to Afford to Be a Stay-at-Home Mom in 4 Simple Steps
If you are a mom who dreams of staying at home, it is possible to afford this lifestyle. There are a few things you should do before making the transition:
Step 1: Assess Your Household's Income
You have to know where you are starting from to make a move to staying home. Assess your family's income each month to better understand how your bills will get paid.
As a stay-at-home mom, you can do things at home to bring in extra cash. Consider starting your own business as a freelance writer, proofreader, photographer, bookkeeper, blogger, etc., if it is your dream to stay home.
---
Related Posts:
---
Step 2: Calculate Your Household Expenses
Use all of your bank and credit card statements to create an accurate picture of where the money is going each month. Organizing your bank statements will help you understand how much money needs to come in each month to pay those bills.
Calculating your expenses will also help you identify things that you can eliminate. It's an eye-opening activity that many families forget to do.
Step 3: Turn Your Findings Into a Budget
After creating a picture of the income and expenses, you can create a stay-at-home mom budget.
Set up a simple Excel spreadsheet or expense report for your home. The Excel sheet will help you see when each bill is due and how much money you need to cover the expenses.
Step 4: Stick to Your Budget
Now that you have completed your budget, you must let the system work for you by sticking to it. If you make a plan for budgeting but don't stick with it, you won't be able to live the stay-at-home mom life that is your dream.
25 Tips on How to Budget for Stay-at-Home Moms
If you want to implement the stay-at-home mom budgeting technique, then here are some tips to help you be successful. The most important thing to remember is that you can do this, but it will require some hard work.
#1 Incorporate Room for Savings
The first thing you should do with your budget includes savings for your expenses. It's essential to incorporate a "bill" to pay yourself. Whether that is $5 every week or $100 per month, you will be more likely to pay it if you treat it like a bill. Put that money toward a savings account or invest it and watch it grow.
#2 Download Cashback Apps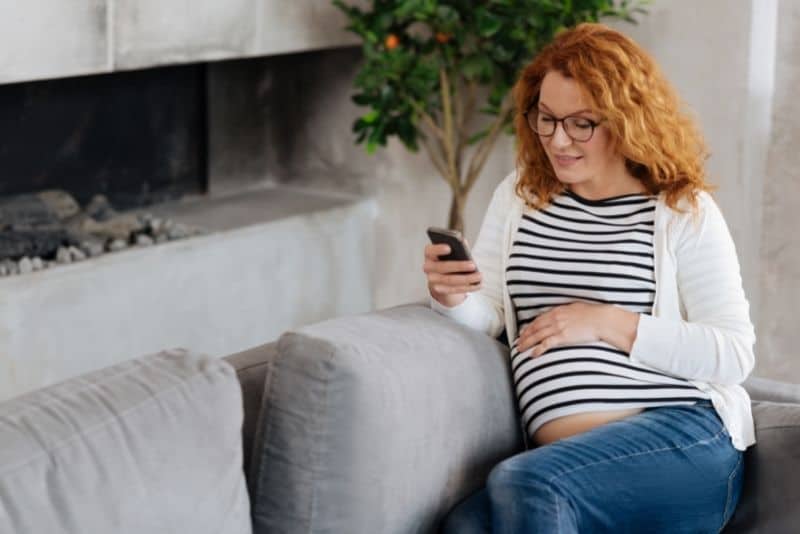 Several cashback apps can help you earn money on your necessary purchases. Some apps ask you to link your debit/credit card before shopping to get money back, while others might ask you to upload your receipts. Find one that works best for you.
Join apps like Ibotta, Rakuten, or Cash App to put free money back into your pocket. It might take some time to do the research before your shopping trips, but it is worth the savings for stay-at-home moms on a budget.
Download Ibotta now for a $20 welcome bonus!
#3 Use Coupons
Coupons are still offered by stores, manufacturers, and online websites like coupons.com. You can often stack coupons on the same item to make it more affordable.
You don't have to do crazy couponing if you don't want to. However, some couponing can be helpful to cut back on expenses.
#4 Pay On Time
No matter what the bill is, you will incur a fee if you are late on your payment. It is essential to pay your bills on time to avoid shelling out extra money unexpectedly during the month when you are on a tight budget. Even if that means you have to make payments toward the balance leading up to the due date, it will be worth it to avoid unnecessary fees.
#5 Cut Back on Subscriptions
Subscriptions are fun, mainly when they include things like streaming services. However, they do end up eating away at your income. Consider how many subscriptions you have and see if you can cut back on them. Even though it might seem like $5 isn't a big deal, those $5 subscriptions can add up.
You may want to try Trim to cut down your costs and subscription payments.
#6 Reduce Energy Costs
Once you are home more during the day, you might increase your energy cost as you use more heat, cooling, or electricity to stay comfortable. Cut back on those costs by monitoring your usage.
Download your energy company's app on your phone or check your account online frequently to understand what your bill is averaging each month.
Reduce those expenses by adjusting the thermostat to recommended temperatures or using wool dryer balls instead of dryer sheets to cut down on drying time. Please turn off the lights throughout the house when not in use, and use your larger appliances during times when it is less expensive to do so in the evening.
#7 Cook at Home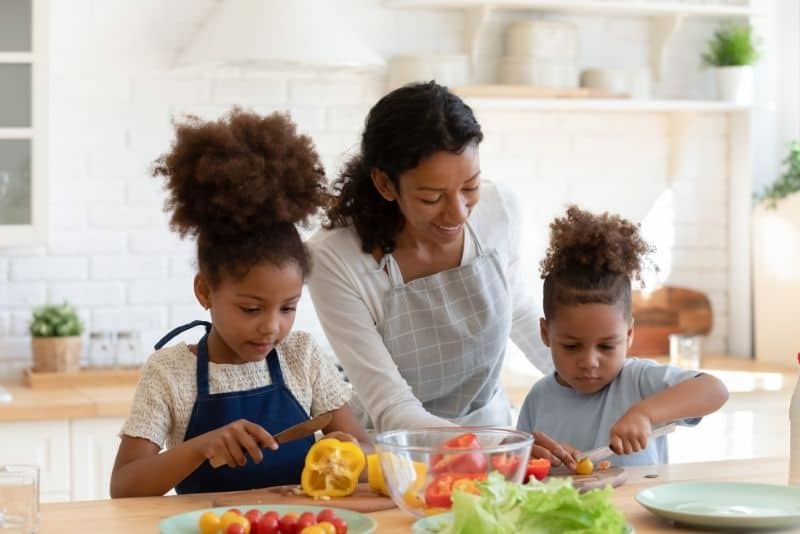 Stay-at-home mom life is exhausting some days, and it can seem more straightforward for everyone to go out and eat dinner at the end of the day. Unfortunately, eating out will only cost you more in the long run.
Plan to cook at home more instead of relying on eating out with your family. Depending on the size of your family, even one outing could cost an easy $50 to $100.
#8 Decline Invitations to Go Out
Saying no might be challenging, but declining invitations will be helpful when you are on a stay-at-home mom budget. Trying to keep up with others can hinder your budgeting plans.
Declining invitations is brilliant if you don't have the extra funds to go out with other families. If you feel the need, you can explain why you cannot attend an event or have a night out with friends.
#9 Buy in Bulk
Buying in bulk can help you save money in the long run. Places like Costco and Sam's Club help families save with their large variety of bulk options.
Get a membership to one of those stores to help you save costs on other parts of your budget. These stores have everything your family needs, from groceries to diapers and clothing.
#10 Cut Out Daycare Costs
Another answer to the "How to afford to be a stay-at-home mom" question is un-enrolling your child from daycare. As a stay-at-home mom, you will no longer need the daycare service. Even a part-time enrollment could cost you hundreds of dollars per month.
If you need a break (like all moms do), consider swapping with a mom friend or neighbor to have them watch your kid(s) on certain days of the week to rest. Then you can return the favor for them during the other days of the week.
#11 Minimize Spending
Cut back on spending money on things that are not necessities. It can be easy to justify buying something you want because you deserve them. While you deserve to have things on your "want list," minimizing this part of your life will help you save much more in the long run.
#12 Sell Unused Items
Selling items you no longer use, like used phones, can boost extra money in your budget. Take a look at clothing your family no longer wears, kids' toys, holiday décor, and more to make quick cash selling those items.
Gazelle is a great company to sell your phones to.
#13 Refinance Your Home
Refinancing your home before leaving your job can kick off budgeting for stay-at-home moms. You can lower your monthly house payment, which will help alleviate giving up your income. The less money you have going out, the better.
#14 Start a Garden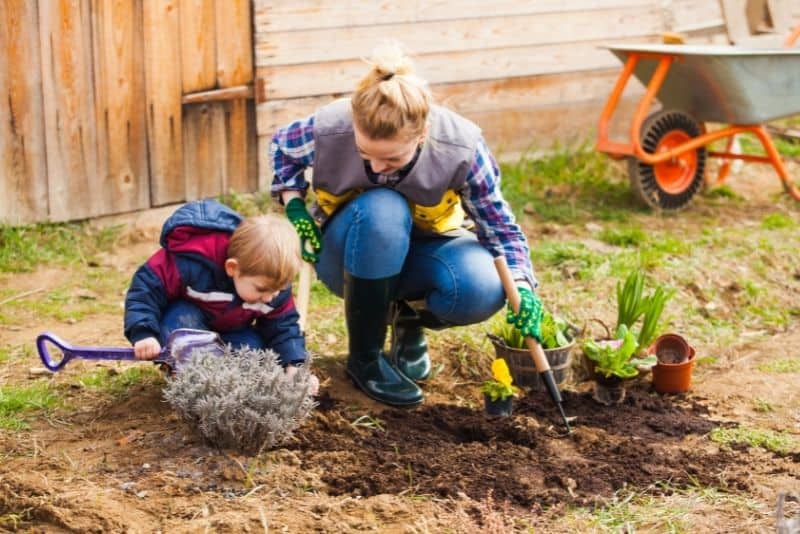 Cut back on grocery expenses by growing your garden of fruits and vegetables. Save money by not paying for produce on each grocery shopping trip. You could even start your own Fairy Garden as something fun to do. Check out this post here on Fairy Garden Supplies!
#15 Use the Cash Envelope System
The cash envelope system is a method used to help monitor spending and save money. It's a mindset shift; you are likely to spend more because it's easier to let go of virtual money rather than cold hard cash if you have a debit card. If you have your funds in hand, you are more likely to want to spend less so that you don't go through the cash so quickly.
#16 Look for Free Events or Activities
Children are always on the move, and it's normal to want to get them out of the house to do something fun. But don't let it break the bank.
Look for free events or activities in your area that they might enjoy attending. It can be the farmer's market or a new park they haven't been to. It doesn't have to be extravagant by any means.
#17 Make a Meal Plan
Meal planning can save you a ton of money as a stay-at-home mom on a budget. You are more likely to cook at home if you have a meal in mind that you want to make and the grocery items at home.
It's a wise choice to sit down roughly once per week to schedule out your meals and plan the grocery run to have everything you need for meals throughout that week.
#18 Buy Generic Brands
Name-brand items are always more expensive than generic brands. Please read the labels and notice that generic brands usually have the same ingredients as their name-brand counterparts. Be open-minded to trying generic brands to keep to your stay-at-home mom budget.
#19 Shop Second Hand
You will be surprised at what you can find in a secondhand store. You will spend less money when shopping secondhand, from vintage finds to top dollar items and everything in between.
Shopping secondhand is excellent when shopping for children's clothing and shoes, considering how quickly they outgrow them.
#20 Pay Off Debt
Do your best to make extra payments during the month to lower the balance and duration of your debt. The longer you hold onto the debt, the more interest accumulates. In some cases, you pay more in interest than you do on the principal.
#21 Don't Apply for More Debt
Stay-at-home moms on a budget typically don't qualify for more loans since banks shamefully don't consider mom duties worthy of an income. In general, applying for more debt defeats the purpose of living on a budget when you are trying to save.
More significant debts come with more fees and more spending on interest. Save your money if you don't need that additional loan for an emergency.
#22 Stop Paying for Convenience
It's so easy to whisk away that $5-$10+ delivery fee for groceries, meals, or anything else. Stop paying the convenience fee and make the drive yourself.
Yes, it is a hassle to strap the kids in the car to make the pick-up yourself. However, your budget is essential, and paying for conveniences is not a necessity.
#23 Make Your Own Coffee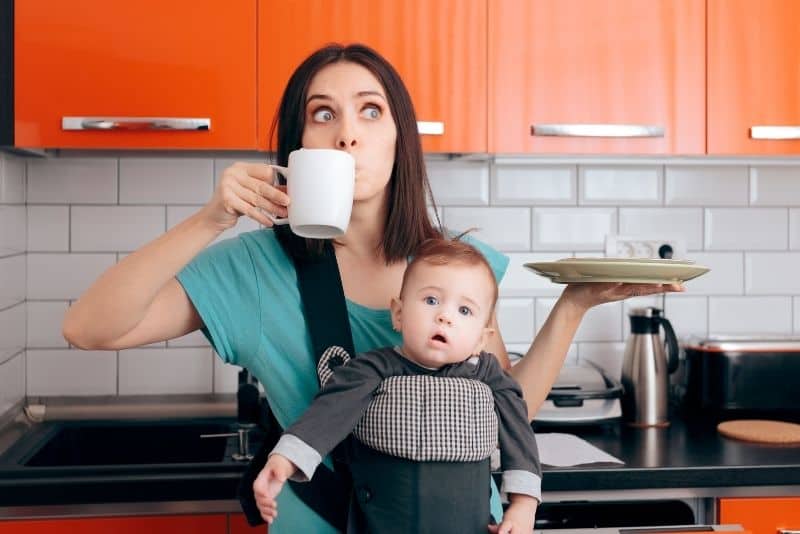 You are a mom and deserve all the coffee the world can offer. But if you are paying for your specialty drink every day, that is a considerable expense that tallies up quickly at the end of the month.
There are ways to get your Starbucks kick for free. It will last for the whole month for much less than the cost of one or two of those drinks. Start by purchasing your favorite brew blend to make at home.
#24 DIY It
One of the top tips on how to budget for stay-at-home moms is to do it yourself (DIY). If you can safely do a task yourself instead of paying someone else, this could save you some significant cash.
Become a DIY'er for your household. You can learn quite a bit from YouTube to show you how to do something with your two hands. Plus, you may be able to sell some of your DIY creations to make some extra money.
#25 Buy Reusable Items
Reusing items goes against every mom's nature because the last thing you want to do is wash more dishes or laundry. However, financially speaking, purchasing reusable plates, silverware, and reusable paper towels or cloths can be a huge money saver rather than continuously buying paper plates, plastic silverware, and disposable paper towels.
You Can Be a Successful Stay-at-Home Mom on a Budget
The best thing you can do is tell yourself that you CAN do this! If being a stay-at-home mom is on your heart, you are strong enough to make it work.
Put systems in place first to start this journey off on the right foot rather than having to scramble later to make ends meet.
The most important thing to do is establish your stay-at-home mom budgeting plan and make that plan visible to everyone in the home who is contributing income and incurring expenses. Budgeting can only work if there is communication and a common goal in mind from all members of your household.
Being a stay-at-home mom doesn't mean you have to live in poverty. It will require some sacrifices, but it is worth it to be home with your little one(s).
Do you have more ideas for how to budget for a stay-at-home mom? Let us know in the comments!
Related Posts:
Pin to Pinterest:
Pin to Pinterest so other moms can find out about these ways to budget for stay-at-home moms too!