Are you artsy and crafty? Looking to earn some money off your talents to pay off debts (or save for something fun)? There are many excellent crafts that make money.
Craft sellers who use Etsy and even eBay are making good money doing exactly what they love—coming up with ideas for things to make and sell. If they've found crafts that make money, you can too.
Wondering how to get started with DIY crafts to sell? Here's how to begin, where to sell, and what to consider before starting an online craft business. Plus, there are 20 great ideas for crafts that make money (that you can DIY today)!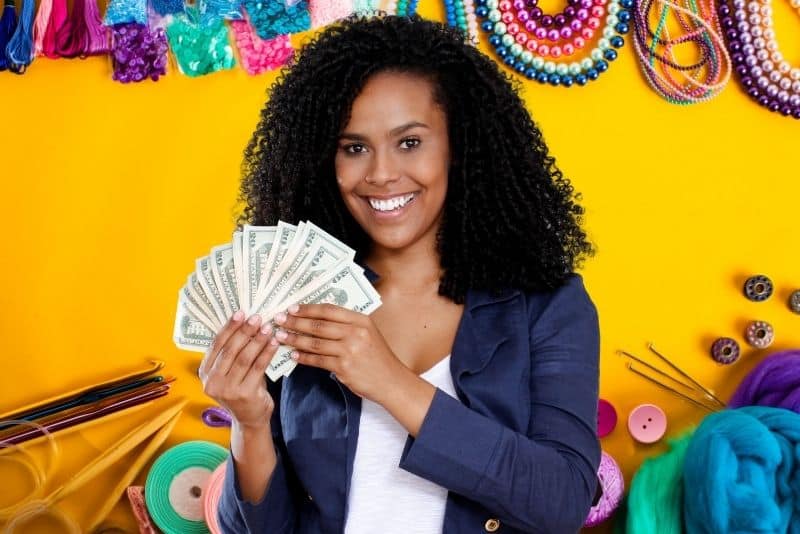 How Do I Get Started Selling Crafts?
Ready to get started selling profitable crafts? There's one big question that you should ask yourself BEFORE you decide to buy supplies and start making something just because it's supposed to be one of the top-selling crafts: What are you good at?
The truth about selling profitable crafts is that whatever it is, it needs to be well-made and unique. You should also enjoy making DIY crafts to sell; otherwise, it won't be a very satisfying endeavor. So what is the art or craft that you really love to do? Where do your talents shine?
Is there a DIY craft that you're good at? One where you hear, "You should sell those!" Or one that people have offered you money for before? Those are the best crafts to make and sell.
Arts and crafts require dedication and practice. While many people can end up making beautiful, beaded jewelry, or gorgeous holiday ornaments, it's going to take time to build your skills. If you buy a Cricut or die-cutting machine, or if you want to try your hand at graphic design, you will face a learning curve before you're ready to sell your crafts.
Once you have an art or craft in mind, you'll want to start looking at places to sell crafts that make money. There are many sites out there and options, but not every craft is best for every market.
For example, Etsy is beloved by many (and it's easy to get started selling on Etsy), but they do keep a portion of profits (5% transaction fee, and 3% +.25 fee for payment processing). Designing prints or tee-shirts? Other sites like Society6 and Zazzle might be easier for you because they handle the printing and shipping for you—no merchandise inventory to manage! You can simply focus on design.
If you're interested in selling items printed and shipped through a third party, explore:
What Else to Consider Before You Sell Crafts for Money
Another aspect of making profitable crafts is the cost of supplies. Some beautiful crafts require very few supplies to create, while other crafts are involved and call for expensive components. You'll need to consider the cost of your supplies against your earnings.
Crafts that make money take time, and you should consider the cost of your time. Even if you find arts and crafts very satisfying to make, you should explore how you keep up with demand should your business take off. Creating and shipping a dozen candles might only take an afternoon, but making a dozen personalized portraits could take several days or even weeks.
Your time is precious, and you'll need to price your crafts accordingly. If something takes hours to make and sells for just a few dollars, you may find that you can earn more money in other ways. In which case, consider keeping up your craft as a satisfying hobby or personal outlet.
Do you have the operations and space, as well as the equipment to grow your craft business? How will you manage shipping and keep track of your inventory? Again, depending on the craft, it may take up a lot of space in your home. It may also mean many trips to the post office—something that can be tough to juggle as a working mom.
If you love DIY, though, and you really want to explore things to make and sell, a little planning will help you work around the roadblocks.
Where Can I Sell Crafts or Offer Craft Tutorials for Money?
If you have many great ideas for crafts, you could also consider boosting your sales by offering your own recipes, patterns, or online tutorials. Paid tutorials on teaching sites can help you earn great money while making crafts you love. For example, what if you taught a particular painting technique or unique jewelry-making idea?
Places to post your craft tutorial courses for money include:
You could also consider selling your crafting tutorials as blog posts for craft bloggers (or better yet, start your own DIY blog)! You could sell recipe and tutorial writing via Fiverr or set up and monetize a YouTube channel where you offer tutorials.
If you'd prefer to take your moneymaking DIY skills offline, you could also teach classes or sell your crafts in person. Some good places to start selling crafts include:
Community and Church Craft Fairs
Farmers Markets
Consignment Shops
Local Boutiques
Festival Organizers
State and County Fair Organizers
Yard Sales and Rummage Sales
Local Art Groups
Reach out to other artists and craft-makers in the community to find out about local artist nights, arts and crafts tours, and opportunities in your area. You may find a group that does outdoor painting or a monthly knitting circle. Other opportunities may come from your community center or church looking for someone to teach members a new craft hobby.
If you have things to make and sell locally, you may want to sign up for a booth or station during a fair, festival, or makers market. Keep in mind that you'll have to carefully consider how much you need to sell to offset the cost of the booth. If possible, you could consider splitting the cost with another crafty friend.
Remember that however you choose to make and sell your crafts, you will need to track your sales and pay taxes on your income. Treat your craft business like any business and follow all the best practices to ensure you're running safely and legally. If you need help, don't miss my tutorial, How to Start a Business, where I walk you through all the steps to begin.
---
Related Posts:
---
What Are Some Easy Things to Make and Sell for Money?
When you're trying to find easy things to make and sell for money, always go back to your areas of expertise and talents. What are you good at crafting, and what can you make well?
On Etsy—the top craft-selling website—jewelry is one of the bestselling crafts. Stickers and artwork are also very popular. The most popular Etsy seller is PlannerKate1, who sells stickers and planner accessories. Other popular craft sellers are makers of jewelry, wedding products, paper and party supplies, and vintage re-sellers (here's how to find vintage items around your house to sell).
When you're thinking of crafts that make money, consider the season. Many plant sellers do well in the spring—selling starts of plants, seedlings, and seeds. Houseplants are popular year-round, but there's always an uptick of interest in the sunny months. As the holidays approach, you'll see an increased interest in gift items, holiday ornaments, and Christmas decorations.
Some of the most popular sellers on Etsy are craft suppliers. People find inspiration on the site and then look for supplies to help them make and sell things themselves. If you have a passion for crafts but would rather act as a supply curator, this may be a good option for you.
So when you consider the easiest crafts to make and sell, or the most profitable crafts, it pays to look a little deeper. The most expensive items for sale on Etsy are typically artwork created by popular artists (or priced high as social experiments). But if you want to make crafts to earn extra money, you should consider something you really enjoy and are good at.
Crafts that require few supplies, or can be made from found or free supplies are a good route. Paper designs (cards, wall art) are often a good choice for crafts that make money because they don't require much storage space and are easy for beginners. Jewelry is another popular craft that makes money.
No matter what things you decide to make and sell, it's all about creating enough volume to earn a profit and building a business with a good reputation. As your customers give you positive reviews and share your creations with others, your popularity (and income) will grow too.
21 Things to Make at Home to Sell
Here are some good crafts for beginners if you're still undecided about what things to make and sell.
1. Stickers
If you have a Cricut or sticker printing machine, vinyl stickers are quite popular. Planner accessories and planner stickers are one of the top items on Etsy. I have taken a great course on how to create stickers in Silhouette and Cricut cutting machines.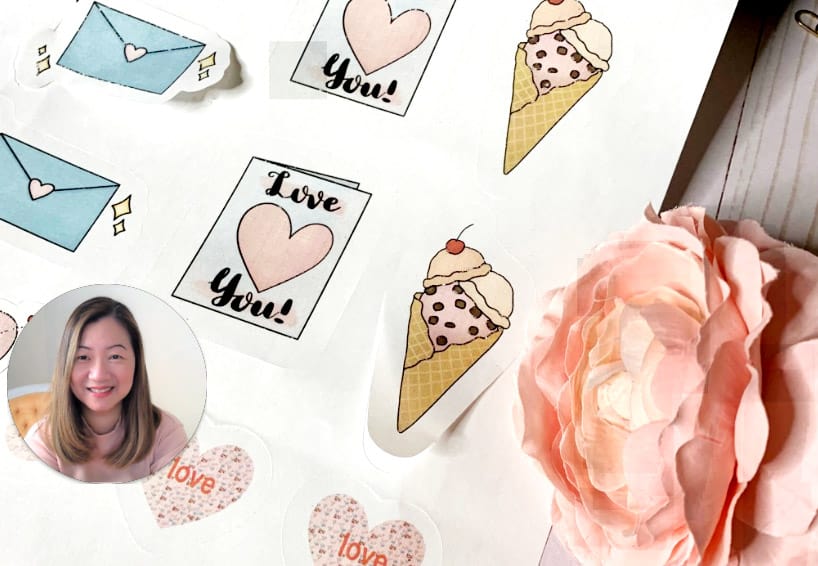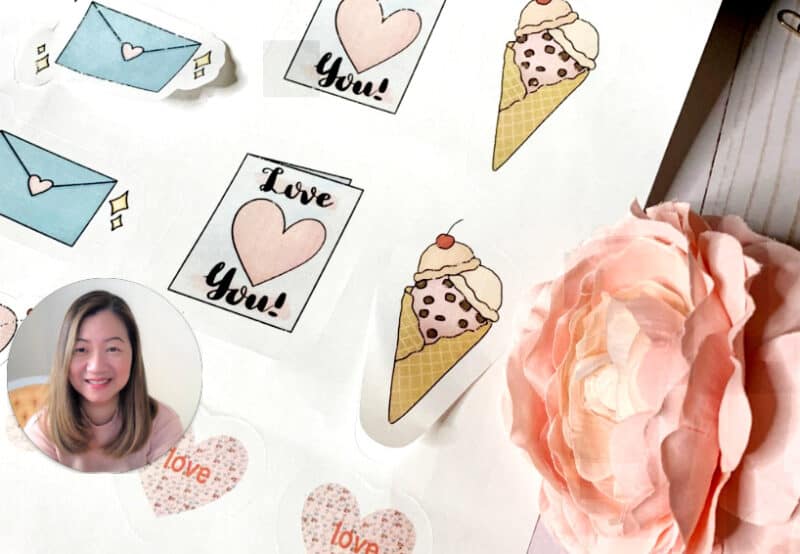 Check out Carmen of Simply Couture Design's Easy Profit with Stickers Course here!
2. Greeting Cards
You can make and sell all kinds of greeting cards using die-cuts, papercraft, quilting, rubber stamping, and more. You can even use graphic design skills to make and print cards to sell online.
3. Tee-Shirts
If you're witty, creative, or enjoy graphic design, tee-shirts are great things to make and sell for money. With the option of third-party printers, you don't need to handle inventory or screen-printing; just design and upload!
4. Abstract Wall Art
Some people are looking for the perfect pop of color to decorate a wall or spruce up a room. With a canvas and some acrylic paint, you can try your hand at simple abstract designs to sell.
5. Beaded Jewelry
Beaded jewelry can be very intricate, but it's also an excellent craft to sell for beginners. Simple designs and inexpensive supplies can get you started. Acrylic or clay beads are popular choices for those getting started in jewelry making.
6. Knit & Crochet Crafts
If you know how to knit or crochet, you know that you can make a beautiful heirloom for only a few dollars of yarn. If you're considering crafts to sell, knitting takes time, but the results are beloved.
7. Upcycled Crafts
We all love making money by selling things that were once trash. Give old items new life by upcycling them with a coat of paint, decoupage, or creative design. For upcycled and refinished furniture, try selling on Craigslist or through local listings.
8. Photography
Selling your photos online is a great work from home business idea. If you're into fine arts photography, you could also consider selling prints on your website or through Etsy.
9. Felted Crafts
Felting involves sculpting with bits of wool. The results are creative, endless, and popular. You can make felted ornaments to sell and other decorations for holidays (or for fun).
10. Personalized Cross Stitch
Cross stitch takes some patience, but people love personalized cross stitch designs, with their name or even figures of their family. If you enjoy cross stitching, it can be a fabulous craft to sell.
11. Family Portraits
Personalization makes great gifts, and everyone loves cute family portraits. Even simple drawings, cartoons, or creative designs from clay or wood figurines can be popular crafts to sell.
12. Paper Crafts
If you have a Cricut or Silhouette cutting machine, then you can make beautiful paper crafts to sell. You can roll flowers and cut them out and place them under a low-cost shadow box. This is a hot seller on Etsy!
Check out the Crafters and Makers Planner with Fillable PDF!
Are you struggling with keeping your crafts organized?

Do you have so many ideas for crafts that they are scattered everywhere?

This adorable Crafters and Makers Planner is here to help!

Get the Crafters and Makers Planner here now! Use code CRAFT to save $10 off!
13. Terrarium Accessories
Do you have a green thumb or enjoy making terrariums? Plants are very popular, and DIY terrarium kits (with jars, supplies, and seedlings) or décor are popular crafts to make and sell.
14. Dollhouse Miniatures
If you love tiny miniatures, put your talents to work creating dollhouse miniatures to sell online. You can make fantastic items from polymer clay or even using upcycled goods.
15. Candles
Candles are a fun craft for beginners to make and sell. Be sure to look into the wick and wax type, and test your candles first before selling. If you're into scents and aromatherapy, candles could be a fun craft.
16. Soaps & Bath Bombs
Soap is another popular craft for beginners to sell. You can formulate your own blends or purchase unscented soap and simply add your preferred scents. You can buy bath bomb kits online and then start making your own as you learn the process.
17. Garden Accessories
In the spring months, people love getting their gardens ready for the season. Plant markers painted rocks, and other adorable garden accessories are typically easy crafts to make and sell.
18. Memorial Gifts
Memorial gifts are another precious and popular craft to make and sell online. Resin jewelry, paw prints, drawings, and other commemorative items are meaningful and bring comfort to people when they've experienced a loss.
19. Hair Scrunchies
For beginning sewers, hair scrunchies are very easy to make and popular crafts to sell online. You can make them out of repurposed fabric and scraps, making them an eco-friendly craft.
20. Pet Bowties
Another simple beginning sewer project is a pet bowtie. With cute fabric, you can make simple bows that slide over a pet's collar and look great. Pet owners adore buying these popular crafts online.
21. Printables
I sell printables in my Shopify store and make thousands a month! If you do not have any design experience, then consider using commercial-use printables. I sell several in my shop, PLRBeach.com! Printables are great to sell on Etsy as well. I have opened a new Etsy store recently and have gotten 60 sales at the time of this post.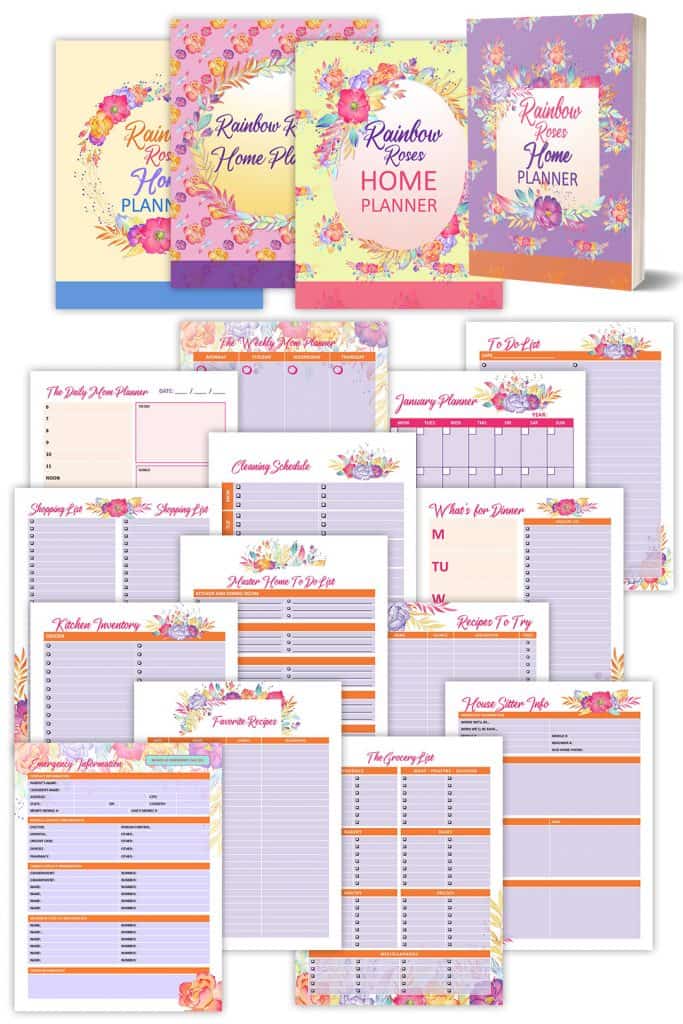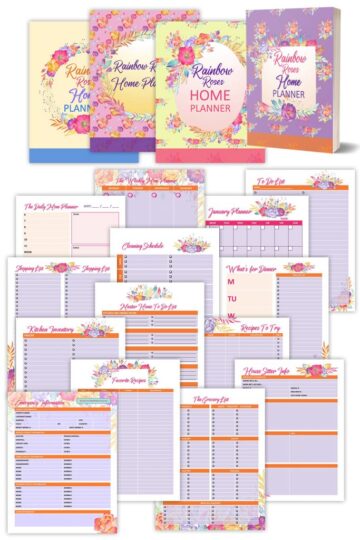 Check out PLR Beach for commercial-use printables to resell as your own on Etsy or other platforms!
More Ideas on Crafts that Make Money?
As you can see, the list of crafts that make money is nearly endless. If you can create quality, carefully made craft items, there's likely a market out there for your project. Find a craft that brings you happiness and satisfaction, and then use your talents to make money from home!
What's your favorite craft? Do you think you could make money from it? Let us know in the comments!
For more ways to make money from home, don't miss these posts:
Pin to Pinterest:
Pin to Pinterest so other moms can find out ways to make crafts to sell too!