Maybe you have an urgent bill you need to pay, you're looking for seed money to launch a new career, or you're hoping to get a little windfall for a vacation. You start looking around your house for things to sell to make money right now.
Believe me, I've been there! It isn't easy when you need cash urgently but don't know ways to make quick money. Fortunately, there are many ways to get free money, and one of the easiest is to find things to sell to make money right away.
Not sure what (or how) to start selling? Here's how to begin.
What Can I Sell to Make Money?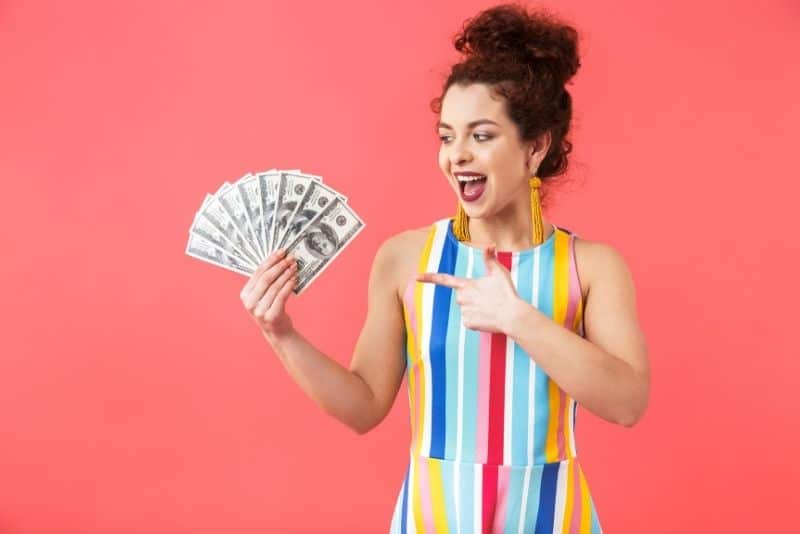 They say one person's trash is another's treasure, and it's true! You will be shocked at the market for some items you may think of as old or useless. Most of us have items around that we don't use as much (or our kids have stopped playing with). You can easily sell those things for extra cash.
If you're looking for things to sell to make money, start by decluttering your house. For some of us, simply decluttering will result in all sorts of items you can sell. We might be holding onto antiques, collectibles, clothing that no longer fits, and plenty more. Go through the closets, pull out those bins in the basement, check out old stuff your parents are hanging onto in the attic.
If you're trying to decide what you own that's worth selling, it can help to divide your items up into categories. As we'll explore below, some things are easier to sell online, while others need to be sold in-person (and some can be sold both ways). If you have a collection of something, like clothes of a specific size, dolls, or concert tee shirt, selling them as a "lot" or a "batch" may also be a smart option.
If you need money fast, here are 18 things to sell to make money today!
#1 Sell Your Arts & Crafts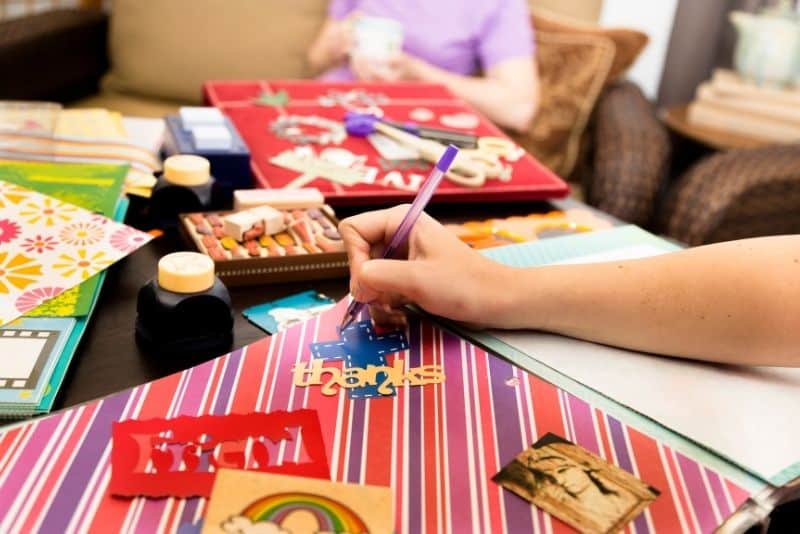 If you're creative and crafty, consider making something to sell on Etsy or through a nearby marketplace to make money right away. Many co-ops and boutique stores love to promote local artisans and help them sell their wares. Better still, if you've stored up a collection of handmade items, now is a great time to start selling them!
Maybe you've tried your hand at jewelry making, or you've created beautiful DIY holiday ornaments. If you're a seamstress or artist, you could take commissioned jobs or sell some of your pieces online. Setting up an online store is easy, and people like to buy unique, handmade items that are different from the norm.
#2 Sell Your Handbags
Do you have some unique or even high-end handbags in your closet? Consider putting your lightly used handbags up for sale. Purses are popular on eBay, and designer handbags can fetch a high price on sites like The RealReal and Rebag.
Depending on the original price, the quality of the craftsmanship, and the condition of the handbag, you may even be able to sell them for hundreds of dollars. If your grandmother or mother wants to part with a few vintage bags in the back of her closet, you may want to start pricing them out. Even if they aren't designer, the right vintage bag can be worth a mint.
---
Related Posts:
---
#3 Sell Your Great Photos
If you have great photos on your camera or phone, you could sell them as stock photos to earn money right away. You might not think of photos as things to sell to make money, but several sites will approve your photos and pay you each time your image is downloaded.
If photos sound like something you would like to sell, you can boost your photo income by looking into the most popular stock photos and checking with the sites to see what types of subjects are needed. Sites like Shutterstock, Adobe Stock, and iStock are excellent places to start. There is also an app called Foap that will allow you to upload and sell photos right from your phone.
#4 Sell Your Used Books
Looking for things to sell to make money? Try checking out your bookshelves. Most of us have many books we've finished reading, and we can sell those books online to earn extra money. Sites like Amazon will allow you to sell your used books as an individual seller (you can become a professional seller if you plan to sell more items than a few used books).
If you've still got some college textbooks lying around, those books may be worth a pretty penny too. To sell used textbooks on Amazon, check out this tutorial. Other sites like BookScouter and GoTextBooks are also good resources for selling gently used books.
#5 Sell Gently Used Electronics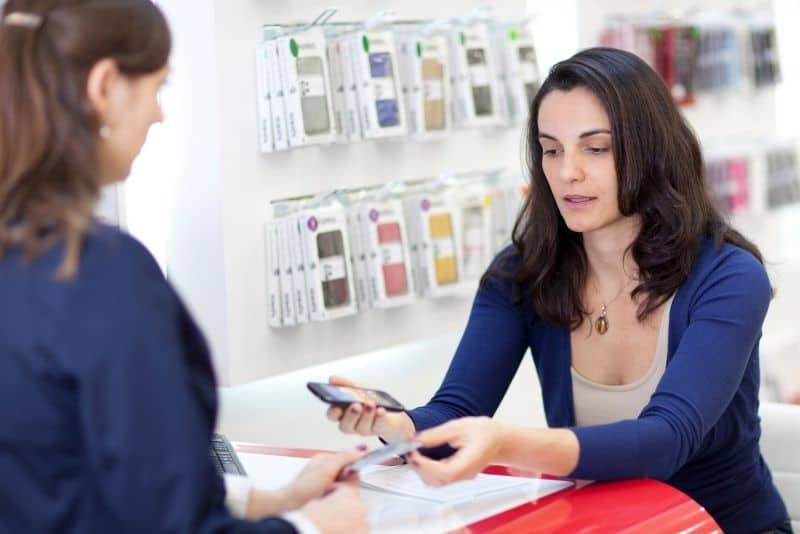 Electronics are a popular thing to sell to make money. Mostly gone are the days when you could gather up your used DVDs and CDs and sell them to a used CD shop down the street, but there are still ways you can sell your used electronics for money.
Video games and gaming consoles are often popular online, especially if they're in good working order. Sell used gaming gear on eBay or Decluttr. DVDs and CDs aren't as popular with streaming services, but there are still collectors who will buy. Vinyl and vintage formats like cassettes and VHS are also appealing to a collectors' market (although they degrade with time, so it's essential to ensure that they still work).
If you have computer equipment, an older smartphone, or any other electronic items, be sure to clear the memory completely. You can sell many of these items on Craigslist or through a local Facebook page, especially if you've upgraded and the old electronics are still working well. Check out Gazelle to buy and sell smaller electronic devices like phones.
#6 Sell Back Unused Gift Cards
Do you have some gift cards that you've never used? Maybe they're stores you don't frequent or restaurants you don't like. We've all received a well-intentioned gift that didn't quite fit the bill. There are sites like CardCash, Raise, and CardSell that allow you to trade in those cards for cash (or another card that you'll actually use.
It's crucial to investigate reputable car dealers, though, because there are many scam card buyers out there. Read reviews and understand that you will likely lose some of the face value of the gift card. If cash is tight, you could also consider regifting the card, saving you the cost of that next birthday or holiday present.
#7 Sell Toys that Have Outlived Their Popularity
Kids' toys are always popular things to sell to make money. Whether the toys are the newest in-demand item or a gently used vintage toy, toy collectors and parents will often pay a surprisingly high price for the toy of their dreams.
To sell most toys, eBay is the route to go. Do your research first to see what others are selling the toys for and what they might be worth. For example, that old box of Beanie Babies you've had since high school may contain some stuffed animals that are worth a shocking amount (but others might be worth little). You want to price your item in the sweet spot—low enough to appeal to "deal hunters" but high enough that you fetch as much as possible.
Finally, if you need to unload toys that aren't collector-worthy, consider Facebook Marketplace, the Nextdoor app, or Craigslist. Batch like items together by age group and post it as a "lot of girls' toys age 4-6" or "batch of kids' games age 7-12." Many parents and grandparents will jump at the chance to get a collection of items geared right at their kiddo's age group.
#8 Sell Your Delicious Recipes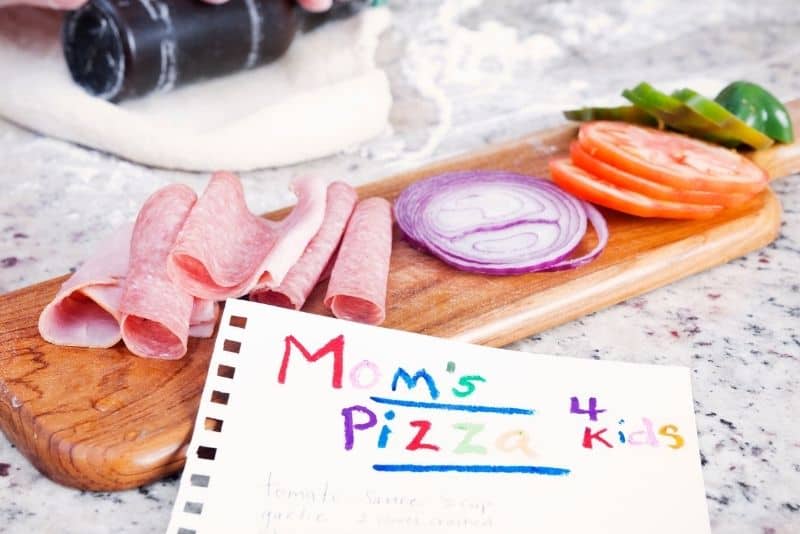 If you're a great cook but don't want to start your own blog, consider selling your recipes to others online. You can sell food and cooking recipes, or DIY instructions via Etsy, Fiverr, and bloggers through various blogging groups.
Many recipe bloggers don't have the time or the bandwidth to write, photograph, and test every recipe. If you're already building up a great collection (and have excellent photography skills), you could sell the posts to help bloggers build their food content.
#9 Sell Any Antiques
Antiques are always extremely popular things to sell to make money. There's a massive market for antiques through consignment shops, eBay, and even through Etsy. When you consider selling an antique, make sure it's not something that has sentimental value or that you'll regret parting with.
It's also important to do some investigation about the item. For example, a flowerpot may not seem like a precious antique, but take some time to check out the stamp on the bottom. Pottery makers like McCoy and Fiesta Ware made popular pieces that can be worth quite a bit online. Vintage Pyrex is also popular.
Don't overlook antique decorations and figurines, either. Collectors highly prize Japanese figurines made by creators like Napco and Lefton (typically stamped on the bottom), Dresden figurines, and other brands like Royal Dalton and Goebel.
#10 Sell Your Jewelry (Costume and High-End)
Jewelry is another thing you can sell to make money. Of course, we've all heard of pawning an old engagement ring or antique piece of jewelry, and that's often one way to sell your extra pieces to bring in cash. But even some costume jewelry will help you make money fast.
You can sell most jewelry on Etsy, eBay, or local sales forums (like Facebook and Craigslist). For valuable jewelry or items, you suspect MAY be valuable, it's always a good idea to get the item appraised or at least assessed by a jeweler. They will typically tell you if the item is genuine and give you a ballpark idea of what that ring or bracelet might be worth.
#11 Sell Gently Used (or Unworn) Clothing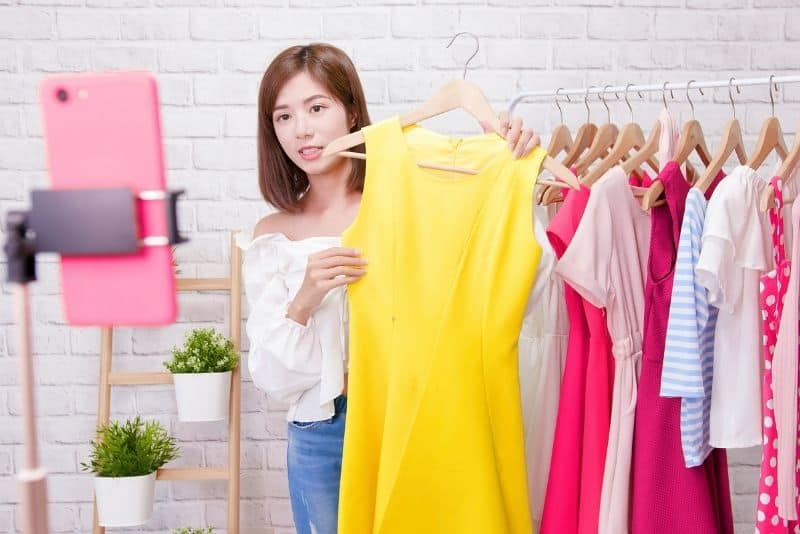 ThredUp, Poshmark, and DePop are good spots to sell gently used or new clothing. You can sell brand-name items like Gap, Free People, or Express for a surprisingly high price. Gently used or new shoes are another trendy item—sneakers and name-brand footwear.
If you suspect that your gently used clothes might not be worth selling individually online, consider selling items in a batch. "Lot sales" are popular on eBay and even Craigslist and Facebook marketplace. Selling lots of kids' clothes in a particular size can easily make money fast.
Don't overlook formal wear and even that old wedding dress, either! Etsy, eBay, and many other sites like Nearly Newlywed, Preowned Wedding Dresses, and Still White will let you easily sell your wedding dress and other formal wear. Get the highest price by having the dress cleaned and touched up before you post it.
#12 Sell Like-New Sports Gear
Sports gear is a great thing to sell to make money. Many of us try a sports hobby for a while and then decide it's not for us (or our kids outgrow their interest). We may be left with skis, snowboards, hockey gear, and other items that have been barely used.
Shops like Play It Again Sports will buy gently used sports gear and resell it. Craigslist and Facebook Marketplace are other great spots to sell sports gear. If you have a nicer bike, check out The Pro's Closet. Golf clubs, skateboards, and roller derby gear can be sold on Sideline Swap, and of course, eBay.
#13 Sell Collectibles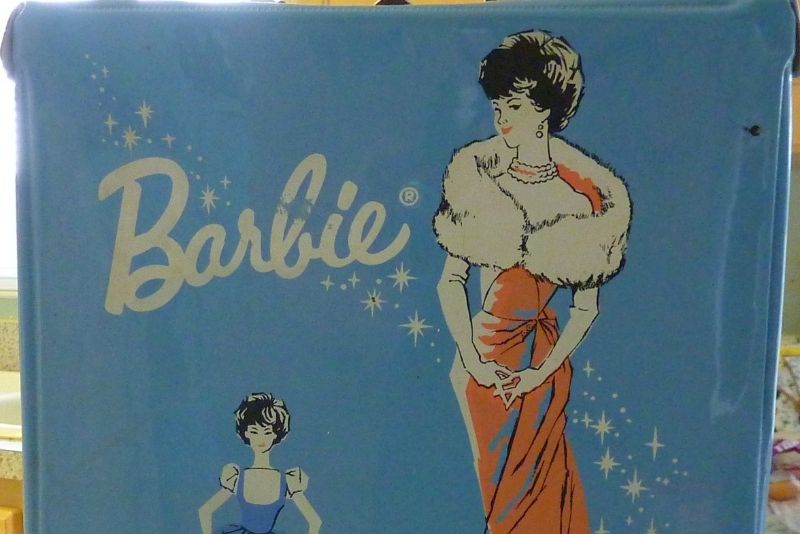 The world of collectibles is vast. Many items like baseball cards, Beanie Babies, action figures, comics, and even Squishmallows have been deemed "collectible" over the years. If you have a collection of items (or a one-off that you know is considered collectible), it can be a great thing to sell to make money.
With collectibles, authenticity and quality are key. Dolls should usually be in-the-box, clean, and "like new" to fetch the highest price. Tags should be left in tact. That said, some collectors will still purchase items in lower-quality conditions. For example, doll artists may be interested in buying a batch of several Barbie or Bratz dolls to repaint—or even for body parts. So don't dismiss collectibles based on condition. Take time to research their actual worth.
#14 Sell Your Plasma
Looking for things to sell—what about your plasma? Giving plasma is relatively easy, and you can give up to twice a week, earning around $30 per donation. We may not think of our own plasma as a thing to sell to make money, but many people do it, and it's a safe and interesting way to generate some extra cash.
If you're considering selling your plasma, be sure that you read the guidelines from your local donation center. Some donation spots will require you to have a physical or undergo blood tests to ensure you don't have any transmittable illnesses. Usually, plasma donations don't take long, and for healthy young adults, won't cause any lasting effects.
#15 Sell Your Professional Services
When you're thinking of things to sell, what about your expertise? Consider what you're really good at—writing? Configuring spreadsheets? Administrative tasks? Sites like Fiverr can provide you with quick money in return for professional services.
But don't limit yourself to the online market only. If you're great with kids, consider selling babysitting services. If you love animals, post your dog walking service on Nextdoor. Even grocery shopping, light housecleaning, or yardwork services are appreciated by neighbors and can earn you extra money.
#16 Sell Your Old Furniture
Furniture is a terrific thing to sell. Almost all of us have a few items we're not using anymore, and those items can bring in extra money. Post your furniture on Craigslist, Facebook Marketplace, or check out local consignment spots for good returns on gently used items.
Solid wood furniture, antique pieces, and upholstered items in excellent condition are good choices to sell. You might not find a market for a ripped-up old ottoman, but a mid-century end table could fetch a hundred bucks or more. Another option is to update your old, beat-up furniture with a fresh coat of paint or stain and then sell it—sometimes, a facelift can help a piece double in value.
#17 Sell Extra Home Improvement Items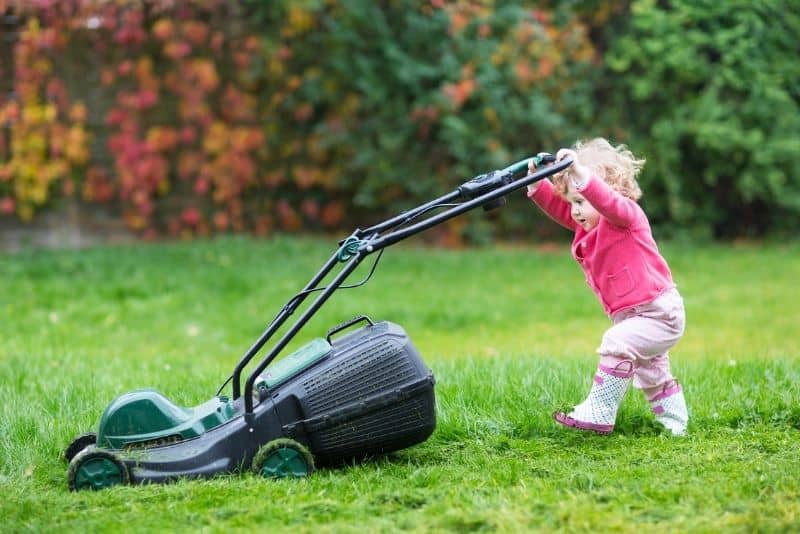 If you have extra tile, flooring, siding, paint, and other home improvement items, they can be a great thing to sell to earn money. While it's a good idea to hang on to some items if a touch-up is needed, you only need to keep so much. The rest becomes clutter that you won't ever use (and will likely eventually toss out anyway).
Tools and yard equipment are popular on Craigslist and amongst local sellers. Depending on the rules where you live, you could even put a few items in your yard on a sunny day to see if passersby are interested in purchasing them. Many homeowners will be quick to snap up that still working snowblower, lawnmower, ladder, or saw, and you'll earn some cold hard cash.
#18 Sell Scrap Metal
Aluminum, copper, steel, and brass are all good scrap metals to sell. Now, many of us don't have scrap metal just lying around our house, BUT if you're doing home renovations, you may run into more scrap metal than you think. Keep it out of the landfill and earn money by selling it!
To sell scrap metal, you'll want to look for your local scrap yard. Check out Scrap Monster to help you search for a scrap company near you. Be sure you know exactly the type of scrap metal you have on hand. You may be surprised to find out how much it's worth.
Check out our guide on the best places to find scrap metal!
Do You Have More Ideas on Things to Sell to Make Money?
We all have things we can sell to make money. Hopefully, this list has sparked a few ideas of items you could sell today to earn quick cash. If you're looking for other ideas on earning quick money, don't miss my guide to making $200 fast.
What things do you plan to sell to make money? Let me know in the comments below!
Related Posts:
Pin to Pinterest:
Pin to Pinterest so other moms will learn about these ideas on things to sell to make money!