The laptop is a necessity today. We need laptops for work, study, and other purposes. After all, we can't complete all school assignments or work-related projects on our phones and tablets. The need for a good laptop had intensified during the COVID-19 pandemic. Millions of people were forced to study or work from home. Sure, the laptop is necessary today, but it doesn't come cheap. Many can't afford it. What to do then? In these cases, it would be convenient to get a free laptop. It's not impossible. Throughout this post, we will show you how to get a free laptop, so read on to learn more.
Can you get a free laptop?
Even though the idea of a free laptop may seem too good to be true, but it's not. You can, indeed, get a laptop for free or at a significantly discounted price.
Many organizations and even government-backed programs provide free or low-cost laptops to those in need. Of course, some are intended for low-income families only, others for students, but the point is it's entirely possible to find a free laptop for your needs.
All you need to do is to keep an eye on grants and announcements, read the eligibility criteria, and apply to those programs whose requirements you meet.
Before we go on, it's essential to discuss scams.
Scams are a common occurrence on the internet today. The too-good-to-be-true titles and websites claim you can quickly get something, in this case, a laptop, for free without any effort whatsoever. They usually claim the only thing you need to do to get a free laptop is to leave your details, including your credit card number.
Before you learn more about options to get a free or discounted laptop, it's crucial to understand how to differentiate these suggestions from scams.
Fraudulent posts usually have the following characteristics:
Too good to be true

Asking for private information including credit card number and password

The website is "shady" and omits relevant information.

Claims are exaggerated, lack professional input.

The organization is entirely unknown, and there's nothing you can find about it online (or if you do, it's all about how dishonest they are)
To avoid scams, you should:
After reading announcements and other info where they mention free laptops, do your research and learn more about the organization.

Avoid applying for the free laptop or participation in the program without making sure it's legit.

Look up organizations or programs online and read the reviews.

Never give your social security number, passwords, credit card information, and other personal info easily.

Read the list of eligibility criteria and the content's style to determine whether it's reliable or overly descriptive.
What are the ways on how to get a free laptop?
Every organization has a list of requirements the applicants need to meet to get a laptop for free or at a discounted price. Before applying, read the criteria thoroughly and only proceed when you're sure you meet them. The list below features over 50 valuable ways to get a laptop for free or at a significantly lower price. So, let's start.
#1 With Causes
With Causes is a charitable network, part of the Giving Center, a nonprofit charitable organization committed to helping people in need and filling the gaps left by many overburdened programs. They receive donations, including laptops, tablets, phones, and other items, and give them away to those who need them the most.
You may be eligible to get a free laptop from With Causes if you live in a low-income family or if you're a military member or veteran. Women who live in a shelter for battered women could be eligible to get a free laptop. The best way to determine whether you qualify for a free laptop is to complete the contact form here.
IMPORTANT: Keep in mind that receiving a free laptop from With Causes (and other charitable organizations) may affect your government assistance benefits. If eligible, and before you receive the laptop, make sure to consult proper local authorities about this subject.
#2 Computers with Causes
Computers with Causes is a charitable organization that's also a part of the Giving Center. The organization collects donated computers and gives them to people and children in need. They give computers, tablets, and laptops to returning military members, underprivileged children, and households in need.
Computers with Causes receives an outstanding amount of requests each year. To ensure free laptops and other items go to people who genuinely need them the most, the organization carries out thorough assessments and background and reference checks. To apply for a free laptop, you need to complete the form here.
---
Related Posts:
---
#3 Technology for the Future
Technology for the Future focuses on supporting innovative thinking and creating better standards and opportunities in our society. The organization believes in current and future generations, and although they have a lengthy application process, it's worth checking out. Technology for the Future aims to help individuals and organizations in the United States and Canada.
To reach out for help and see whether you have the opportunity to get a free laptop, make sure to complete the content form and specify the type of request here.
#4 Interconnection (ConnectAll)
Interconnection is an organization that connects people in need of affordable desktops and laptops. Since 1999, they have been working to solve the problem of difficult access to technology. Interconnection does so by refurbishing surplus electronics, primarily using computers, and providing them to organizations and low-income individuals needing technology.
The e-commerce platform offers low-priced laptops and desktops such as Dell, Lenovo, and Apple. While Interconnection doesn't hand out free laptops, it does make it easier to buy one at discounted prices + free shipping. You can check them out here.
#5 The Computer/Electronic Accommodations Program (CAP)
The Computer/Electronic Accommodations Program (CAP) is a program intended specifically for people with disabilities. The program provides assistive technology so they can succeed in any environment regardless of their disabilities. The CAP can help individuals gain access to audio output devices, large screen monitors, screen magnifiers, educational software, assistive listening devices, headsets and microphones, alternative pointing devices, just to name a few.
Moreover, while the program can't assist with all technology, it could help you find a specific computer or laptop based on the severity of the disability and financial eligibility. To apply for help from CAP, you need to complete the request here.
#6 Accelerated Schools
Accelerated Schools has computer loan programs for low-income families. Since it's a loan, you can't keep the computer or laptop. For that reason, it's necessary to deposit $100, which you get back when you return the computer. While there's no link to apply, you can contact them via phone on the following numbers 1-800-SCHOOL3 or 1-800-724-6653.
#7 The National Cristina Foundation
The National Cristina Foundation is a private operating foundation that focuses on advancing digital inclusion by building awareness about reuse technology. Their custom-developed donation platform helps facilitate the connection between technology donors and organizations that can put the equipment to good use.
The organization doesn't provide free laptops directly to individuals. Instead, they deliver them to other organizations where you can apply and ask for a free laptop. You can use their organization locator to find places where The National Cristina Foundation gives its equipment. Then, you can proceed to contact them.
#8 World Computer Exchange
The World Computer Exchange (WCE) is an organization that provides computers to people in developing countries. If you're from a developing country, this program could allow you to get access to a low-cost computer. You generally need to be under the age of 24. The WCE usually sells to organizations planning to use the computers in public settings, but they consider many needs. You can check them out here.
#9 The On It Foundation
The acronym On It stands for Opportunities Necessary to Increase Technology. It's a nonprofit organization that provides free computers, computer training, and internet to low-income families with students in grades K-12. Those students receive free or reduced school lunches and reside and attend public school in the U.S. The student's guardian needs to apply and send proof the student's on reduced lunch and other information to their address:
The On It Foundation Attn: Free Computer Application
18520 NW 67th Avenue,
Suite 186 Miami, FL 33015
You can also send an email to [email protected] but keep in mind original signatures must be included. Learn more about the application process here.
#10 Jump On It Program
Jump On It Program is, actually, a part of the On It Foundation. The program is suitable for applications that do not qualify for a free laptop from the On It Foundation. The Jump On It Program allows you to buy a discounted computer regardless of income and credit. The program also has a layaway plan. Learn more about it here.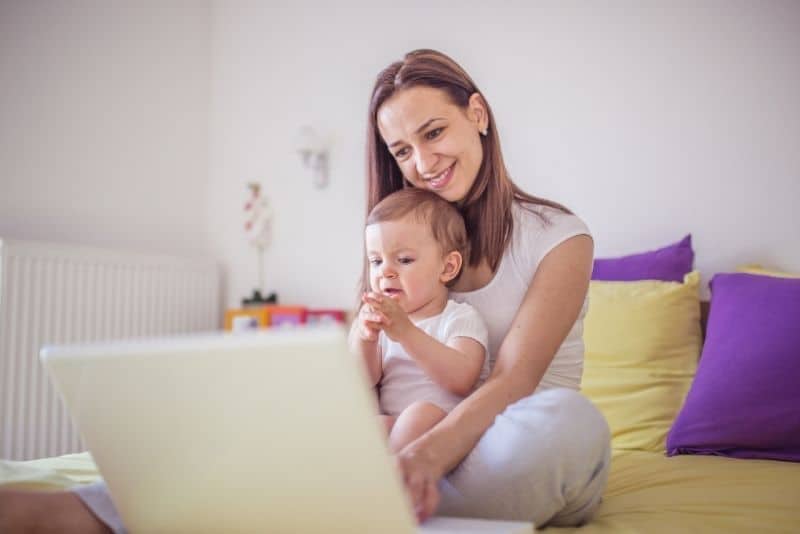 #11 Microsoft Registered Refurbishers
Microsoft Registered Refurbishers is a program designed primarily to help low-income families and charities get computers. The program provides refurbishers with Microsoft and Windows software for free. Then, the refurbishers install the software into refurbished P.C.s and laptops. The refurbishers often give laptops or sell them at significantly discounted prices. You can visit the Microsoft Registered Refurbisher online directory to find refurbishers in your area.
#12 P.C.s for People
The P.C.s for People is a nonprofit organization founded in 1998 and a leader in digital inclusion. The organization provides computers and low-cost internet to eligible recipients. P.C.s for People is also a Microsoft Registered Refurbisher meaning their computers come with licensed copies of the Windows 10 operating system.
To be eligible, you need to be below the 200% poverty level or enrolled in an income-based government assistance program. Applicants prove their eligibility by sending a photo I.D. Once approved, you can shop on the website or in-store for a low-priced laptop. Learn more here.
#13 Everyone On
Everyone On is a nonprofit organization dedicated to creating social and economic opportunities by connecting low-income families to affordable computers and internet services. They also deliver digital skill training. Since 2012 the organization has helped over 784,000 people and deployed thousands of computers. Through their offer locator tool, you can learn about device and internet offers and eligibility. You can also find current low-cost offers here.
#14 Sign up for a class at an online college
Some online colleges give free laptops to students who sign up for their classes. That being said, it's helpful to check tuition costs to be confident the price is worth the free laptop. The Online Education Database can help you find colleges that offer laptops for free.
#15 Online public schools
Some public schools and universities have online options for students who want to attend their classes from home. These schools, especially universities, often give free laptops to their students.
Some online schools where you can get a free laptop or at a deeply discounted price include:
Seton Hill University

Wake Forest University

Southern New Hampshire University

Purdue University
It's helpful to bear in mind that some schools require students to return the laptop once they finish school. Make sure to check that before you enroll.
#16 Craigslist
Craigslist can be a great place to find a laptop for free or, at least, at a significantly discounted price. The platform has a "free" section where users list items they don't need anymore but don't want to bother selling them.
It could be a valuable way of finding a laptop free of charge. Some laptops are in good working condition, while others may require some repairs. There are no rules here. You can also look for free or low-cost laptops in other marketplaces such as Facebook groups.
#17 Goodwill or Salvation Army
Some people have a severely limited budget and can't afford an expensive computer but can afford a low-cost item. Others have no budget at their disposal. For example, if you're unemployed and your financial situation is severely impacted, you may want to check the local Goodwill chapter or Salvation Army.
#18 Freecycle
The Freecycle Network comprises 5,338 groups with over 9 million members around the world. It's an entirely nonprofit movement of people getting and giving stuff for free in their neighborhoods or towns. Groups are local, and local volunteers moderate each group. You can join Freecycle groups for free.
You just need to search your city, join the group, and start looking for free computers or laptops. Everything listed is free. You can also use the platform to give things you don't need, but someone else could find them helpful. Visit their website here.
#19 Social media giveaways
Social media platforms are widely popular across the globe. Brands, businesses, and influencers use their platforms to arrange giveaways. Although it's a long shot, it's helpful to take part in these giveaways and have a chance to win a laptop for free.
Some giveaways may be scams, which is why you should only enter those from legitimate businesses and companies. For example, you may want to follow tech stores from your area so you don't miss out on the giveaways they arrange.
#20 Computer Technology Assistance Corps (CTAC)
The CTAC is a program whose primary mission is to provide refurbished computers to people in need, including low-income families. The program also helps schools, libraries, and nonprofit organizations get easier access to technology. The CTAC receives donations of laptops and computers, which they refurbish and gives someone else.
If you're currently receiving some type of government assistance, you may qualify for a free laptop. Applicants who do not qualify for a free laptop are eligible to buy a low-cost computer where prices start at $68 for laptops and $100 for computers. Learn more about this program here.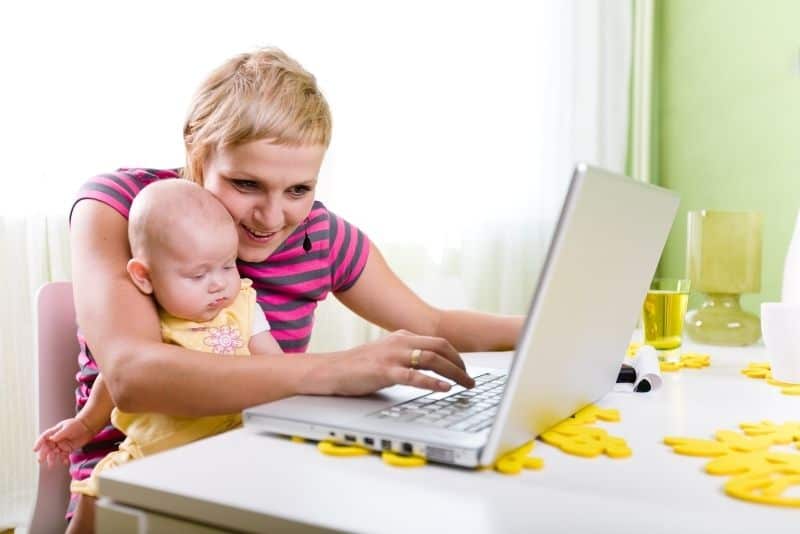 #21 Notebooks for Students
Notebooks for Students is an organization founded by college students back in 1998. This program's primary missions are to provide dependable and affordable laptops for students, provide a headache-free environment for support, and decrease costs as much as possible. The organization offers low-cost computers and also provides free software. Check them out here.
#22 Survey sites
Survey websites allow users to earn money or points which they can use to purchase a laptop. If you're wondering how to get a free laptop, i.e., without spending your money, this is an easy way to do it. You're just completing surveys and get cash or points in return. Then you can use your earnings to obtain more accessible access to a laptop.
Some of the most popular survey sites include Swagbucks and Survey Junkie!
#23 Reward sites
While reward sites won't give you a free laptop, they can make it easier to purchase one. Reward sites, also known as Get Paid To (GPT) websites, pay users with money or points to complete different tasks. Some tasks include watching T.V., playing games, completing offers, shopping online, answering quizzes.
You can withdraw money (or exchange points for money via check, PayPal, etc.) and buy a laptop. Some GPT websites allow users to exchange points for gift cards from well-known online retailers such as Amazon. The most popular GPT websites include Swagbucks and InboxDollars. The more GPT websites you join, the sooner you'll earn money/points to get yourself a laptop.
#24 Alliance for Technology Refurbishing and Reuse (ATFRR)
The Alliance for Technology Refurbishing and Reuse consists of a growing number of nonprofit technology refurbishers who fix old computers and hand them out to those in need. This is a project of the above-mentioned National Cristina Foundation.
Use their Map Locator to find refurbishers near you. That way, you'll know who to contact regarding a free or a significantly discounted laptop.
#25 Local library
Local libraries don't give free laptops to take and keep home. However, you can have access to them while at the library. A vast majority of local libraries have several free computers and laptops for members to use as they wish.
They also have free internet access. Although you can't take the laptop home, this is still a great way to access one and do your work or school tasks.
Keep in mind that you need to become a member of the library to use this perk. This is particularly useful if you need a laptop as soon as possible and can't wait for the application process at different organizations to complete.
#26 SAM.gov assistance listings
SAM.gov is an administration that upholds the site, and it's still in its beta stage. This website could be a valuable asset for discovering government grants and awards and other helpful programs.
These grants and programs could help you get a laptop for free. It's beneficial to check up on their support listings, find exciting programs, and check eligibility. Apply to those whose requirements you meet. Check the website regularly because you never know when a new grant or program can pop up.
#27 Department of Social and Health Services
Department of Social and Health Services could help you get a laptop for free if you're struggling to afford one. Click here to find departments in your state and proceed to contact them. They can connect you to local programs and nonprofit organizations that will help you get a laptop for free.
#28 Benefits.gov
Benefits.gov is on the mission to increase citizen access to benefit information while decreasing expense and difficulty of interacting with the government.
In a nutshell, the platform allows visitors to check for government benefits for which they may qualify. These benefits can make it easier for you to get a laptop.
Visit their Benefit Finder section to find information on benefits you could be eligible to receive.
#29 DisasterAssistance.gov
Natural disasters like hurricanes are not uncommon. When these disasters happen, people often lose their belongings, including a laptop. If you're one of them, DisasterAssistance.gov could help you out.
This program's primary objective is to provide disaster survivors with support, information, services, and other means to access and apply for assistance. Head to their Get Assistance section to learn more about the program and how to use it.
Keep in mind this is only suitable for people who have lost their laptops (among other things) in natural disasters.
#30 The Beaumont Foundation of America
The Beaumont Foundation of America is a nonprofit grant-making institution that provides grants and scholarships to a wide range of religious, charitable, and educational organizations across the U.S. The foundation helps disabled individuals, disadvantaged youth, and other people in need by providing access to certain services.
A laptop may be one of them for eligible people. Learn more about the foundation and its work by clicking here.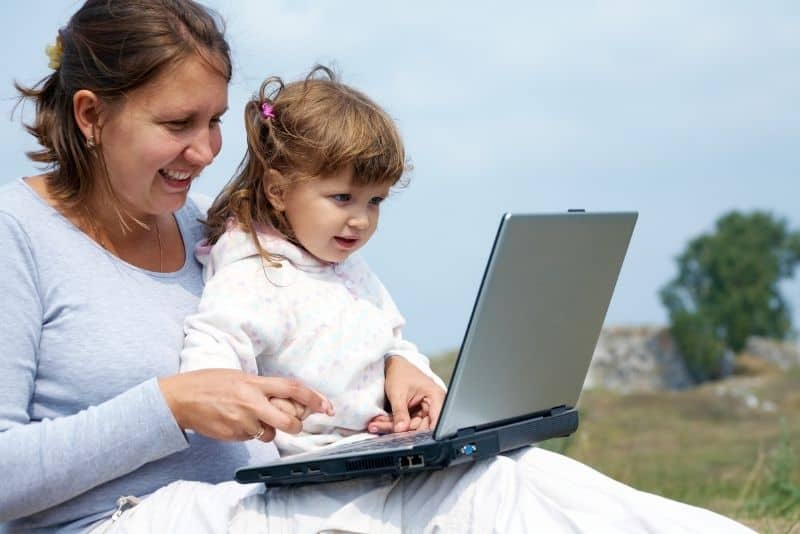 #31 Jim Mullen Foundation/GiveTech
Jim Mullen was a Chicago Police officer who was left paralyzed after being shot and wounded in 1996. He was a gifted technology called Tracer via GiveTech. He created the database to help people with disabilities get computers at no cost.
GiveTech is an organization that provides computers explicitly designed for people with severe disabilities to increase their self-reliance and enhance computing/internet experience. If you have severe disabilities or someone you know, you can complete the application form here.
#32 Microsoft User Research Sweepstakes
Microsoft User Research sweepstakes is a program that helps shape products made by this tech giant. It's a contest to which you sign up. If they choose your application, you'll get the opportunity to test their latest products and may get your hands on a great laptop and the latest operating system.
Remember, sweepstakes contests are open for a specific timeframe, so check out this page regularly.
#33 Dell Advantage Laptop-A-Day Giveaway
Dell knows how to show their loyal customers some love. Their Laptop-A-Day Giveaway allows lucky applicants to get a brand new laptop for free entirely. All you need to do is read the official rules and then click the "Register" button.
Always keep in mind that contests are temporary, so you may want to bookmark their page (or our article) and visit it regularly to see when the next giveaway's going to start.
#34 Local pawnshop
Local pawn shops are abundant in hidden, or should we say, abandoned treasures. Why? A pawn shop is a place where you can find either refurbished or even an excellent almost-like-brand new laptop and buy it for a discounted price.
After all, pawn shops are places where people sell refurbished things they don't want or things in excellent condition due to urgent need of money. Now that you're trying to learn how to get a free laptop or at a discounted price, you may want to start looking for pawn shops in your area.
#35 Dell Refurbished
If you can't find a laptop for free or you're not eligible for different programs, buying a refurbished laptop is a viable option. These laptops come at significantly reduced prices.
Dell Refurbished website allows you to buy their laptop without paying a fortune. It's a helpful thing to try, especially if we bear in mind Dell is one of the best brands out there. See their refurbished laptops here.
#36 eBay or Amazon
When you're hunting for a free or a conveniently priced laptop, you shouldn't overlook eBay or Amazon. Both platforms are online retail giants where you can find refurbished laptops. That way, you can get a laptop at a much lower price.
#37 Local St. Vincent de Paul
St. Vincent de Paul is a nonprofit organization with locations across the country. The charity organization helps people in need in many ways. For example, they provide furniture to families who need it, meals, and more.
Their website explains the types of assistance a person can ask for. Scroll to find your location, and the website will redirect you to a separate site for that specific location. St. Vincent de Paul's local websites offer more precise info regarding help you can receive from them. Not all locations provide laptops, but some do. So, make sure to check them out.
#38 United Way Worldwide
United Way is a nonprofit organization that assists in a wide range of ways through its 2-1-1 program. The 2-1-1 is a free and confidential service that helps people across North America find local resources.
In other words, they connect you to resources you need locally and may help you find a laptop for free or at a significantly discounted price. Learn more about their program here.
#39 Tax deduction for self-employment
Being self-employed is challenging. It can be challenging to buy a laptop you need to do your job when the budget is limited. The good news is that you might be able to deduct a percentage of the price off the laptop because it's a business expense.
Before you make any kind of purchase, consult your tax advisor or an accountant about this subject.
#40 Internet Essentials from Comcast
Internet Essentials customers have the opportunity to buy a low-cost computer or laptop through one of their partners. The whole process is easy; you just need to apply, and upon approval, you just choose the computer and place the order.
Click here to learn more about low-cost laptops from Internet Essentials.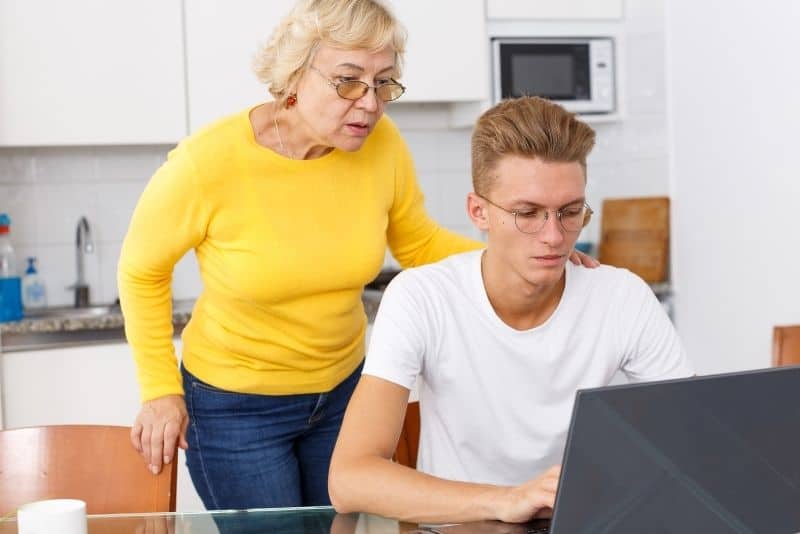 #41 Amazon Trade-In
Amazon Trade-In program allows users to trade their old books, kindle e-readers, video games, and other things for a gift card. You can use that gift card to buy a laptop at a lower price. Read more about the Amazon Trade-In program here.
#42 Rakuten
Rakuten, formerly known as Ebates, is a cashback and coupon website that helps users save money while also getting things they need. The process is easy; you just install the Cash Back button and sign up for an account. Then, you shop on desktop as usual and watch your Cashback grow.
You get paid via PayPal or check. It's a practical way to get a good deal on various items, including a laptop. Learn more here.
#43 Stack Social: The Microsoft Surface Book Giveaway
Stack Social The Microsoft Surface Book Away allows a lucky winner to get a great laptop without spending a dime on it. The current giveaway has ended, but it's helpful to bookmark this page and check for the new giveaways to get a chance and win a laptop.
You can also take a look at other giveaways on Stack Social here. Visit the page regularly to find new giveaways where they offer a laptop made by other brands too.
#44 Charities.org
Numerous charities operate across North America. While every charity has its mission, many help people in need get free or low-cost technology. Use the charities.org website to find charities in your area or to look for those that give laptops for free.
#45 Dell Scholars
Dell Scholars is a scholarship program that offers comprehensive, individualized support to help students overcome academic challenges. Their financial help through scholarships could make it easier for you to get a laptop.
Learn more about their scholarship program here.
#46 Scholarship
Dell Scholars is not the only scholarship program that can help you get a laptop for school. Many other scholarship programs are out there. It can be challenging to research and find them all.
That's why a platform or app like Scholly can come in handy. The app sends a personalized list of scholarships that you may need.
#47 Grants
Grants are based on financial needs. There are educational grants, business grants, and other types of grants.
They're usually used for a specific school or work things, e.g., tuition at college, but some allow you to buy a laptop as well. It's helpful to check out government grants, city grants, and even those arranged by organizations. Apply and get a chance to buy a laptop.
#48 Enter contests
This isn't about the giveaways mentioned above. Nowadays, there are all sorts of contests where you can partake. Some may offer a laptop as the main prize while others offer cash. You can easily participate in those contests and get an opportunity to win a laptop or money with which you'll buy it.
#49 Check local listings
Craigslist and Freecycle aren't the only places where you can look for a free laptop. Local listings and even newspaper classifieds can be helpful too. While the internet is the central place for ads, many people still use newspapers to try and give or sell a laptop at a low price.
So, don't overlook your local listings and newspapers.
#50 Computers for Classrooms
Computers for Classrooms is an organization founded in 1991, and its main mission is to provide affordable systems to schools and low-income families. The organization operates in California. You can learn more about them here.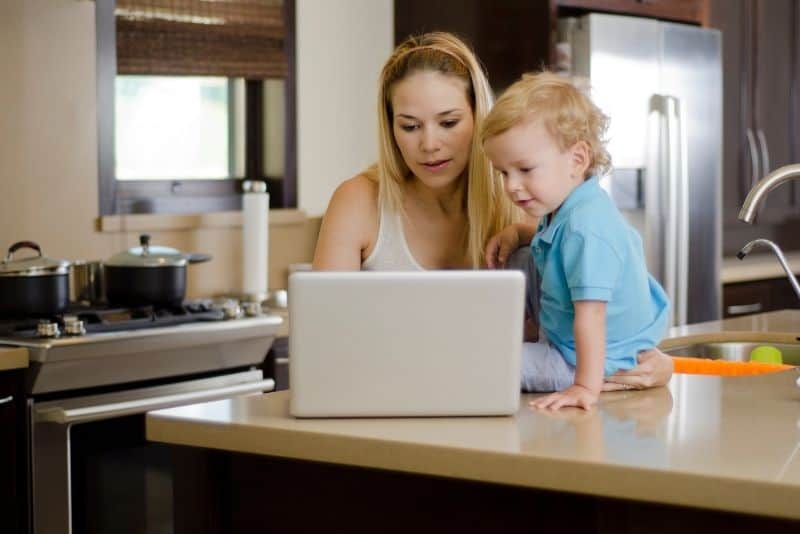 #51 LSA Laptop Loan Program
LSA Laptop Loan Program is a program that helps low-income students at the University of Michigan get easier access to a laptop. Through the program, students can borrow a MacBook throughout the entirety of their undergraduate studies.
If you attend this university, this is a great way to get a free laptop, at least while you're a student there.
#52 Community centers
Community centers often provide free access to computers, laptops, and the internet to their users. Keep in mind that you can't take a laptop home. But you can use it whenever you need to. Try to visit a community center in your area and see whether they have laptops you can use. It's a great way to start using a laptop immediately, especially if you need it urgently.
#53 Local technology programs
Bearing in mind that many students and families can't afford a laptop, local technology programs work to change things. They are dedicated to helping people get a free laptop when they can't afford one.
It's helpful to check for local technology programs, contact them (or better yet – visit them) and see whether they could give you one or at least arrange a low-cost laptop.
#54 Computers for the Blind
Computers for the Blind provides low-cost computers and laptops to visually impaired individuals across the United States. They charge about $185 for a laptop and $130 for a desktop. If you're visually impaired (or your family member) and want a low-cost laptop, then you can apply here.
#55 BuyBackWorld
One of the most popular platforms where you can get low-cost and discounted laptops is BuyBackWorld. The platform also buys old laptops, which they refurbish and sell. Shipping and returns are free. They also offer a 12-month warranty without contracts.
More Ways on How to Get a Free Laptop?
Getting a free laptop isn't a mission impossible. Numerous programs make it happen; you just need to check your eligibility and apply. There's also an option to buy a refurbished laptop at a low-cost. Check out all options and go for the one that works for you the most.
If you have tried any of these ways on how to get a free laptop or have more ways, let us know in the comments!
Related Posts:
Pin to Pinterest:
Pin to Pinterest so other moms can find out how to get a free laptop too!