We all wonder how to make free money, but for most people, the concept of getting free money sounds illogical or unbelievable. How can there be such a thing as "free money hacks"?
Well, believe it! There are real free money hacks that are totally legal. These aren't scams, and many of them are pretty easy to do. Now, most of these free money hacks won't bring in a fortune—at least, not if you stick with only one or two.
But if you try to tackle several of these free money hacks at once, you'll find that suddenly you have some wiggle room in your bank account to pay off expenses or save up for something fun. Here I'm going to break down how to make free money using the best real free money hacks I've found. I'll tell you how much you'll earn from each and how to avoid scams!
Let's learn how to make free money!
Make Free Money Using Cashback Apps

Cashback apps are one of the best ways to earn free money fast. Of course, the catch is that you're spending money too—so only use them to buy items you already need to purchase. When you use cashback apps, you'll get a portion of what you spend back each time you buy. The cashback amount ranges from 5-40% of the purchase amount.
Tons of apps will help you make free money. However, I've found that the following are the most reliable:
#1 Ibotta
Ibotta offers cashback from your grocery shopping purchases. The great thing about the Ibotta cashback app is that they have lots of partner stores. All you need to do is look up the products you buy to see if they're on the app's list. Then, click on the product, do a simple task, and provide proof of purchase. Voila! You just made some free money!
To withdraw your money, you need to earn at least $20, but don't worry because that amount is easy to reach in only a few trips to Ibotta's partner stores. When your balance reaches $20, you can easily transfer the cash to your PayPal account or convert it into gift cards.
✅Click here to sign up for Ibotta now and get a $20 welcome bonus!
#2 Rakuten (formerly Ebates)
Rakuten has partnered with over 2500 stores, and you get a cashback reward whenever you use their website to shop. The Rakuten app is available for both iPhone and Android, and all you need to do is download and start browsing the product listings. You may be pleasantly surprised to find many retailers you already use regularly. You'll earn as much as 40% cashback on your purchase—a great way to make free money!
You can withdraw your earnings from Rakuten via PayPal. The more you spend, the more you get free money back!
✅Click here to sign up for Rakuten and start earning free money back!
#3 TopCashApp
TopCashBack claims to be the top app for earning free money when you shop. They are partnered with almost 4500 stores and, in some cases, give you up to 100% of their commission. They also have excellent shopping deals and coupons, making them another awesome cashback app to download and explore.
---
Related Posts:
---
Buy or Sell Gift Cards to Make Free Money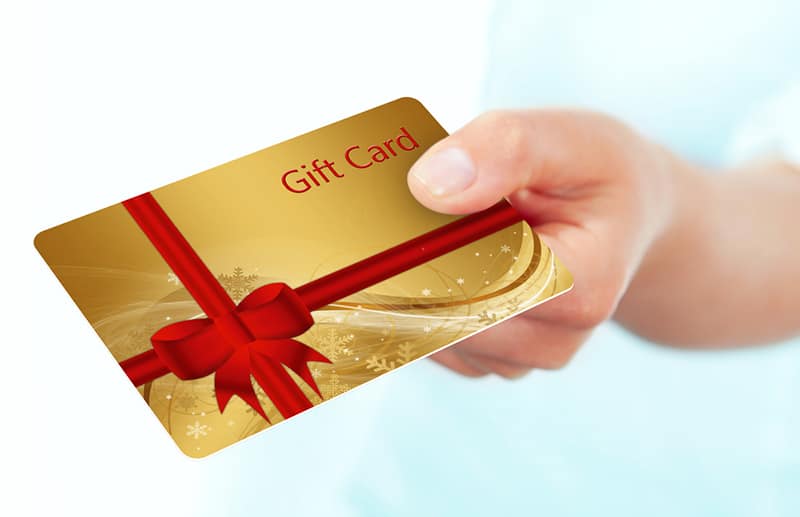 We all love to get gift cards, of course, but did you know you could make free money by buying gift cards before you shop? You're probably used to buying gift cards for face value, but many websites will allow you to buy the cards for less than face value, saving you cash. For example, buy a $50 for $40—talk about a great free money hack!
Here are websites where you can find these discounted gift cards to start saving cash!
#4 Gift Card Granny
Gift Card Granny is an older website with a well-established reputation. When you buy a higher number of discount gift cards, you may also receive a bonus gift card as a reward. You'll earn points with each card purchase, and these points add up fast. There are lots of excellent retailers to choose from. If you need to buy multiple cards at once, this is a wonderful place to go.
#5 Raise
Another great place to buy discounted gift cards is Raise. You can save up to 30% on discounted gift cards. Raise also offers $10 cashback on your first card purchase. Amazing, right?! In addition, they guarantee discounted gift cards for up to a year. Raise sells almost any gift card you can think of. The only drawback is that they're only available to the United States.
Raise is also an excellent place to sell your unused gift cards. Of course, we all love receiving cards, but sometimes the gift cards are for something we just won't use. You can sell your gift cards on Raise, set your price, and change it as needed. It's a great free money hack for those cards piling up in the junk drawer.
Store your Email Receipts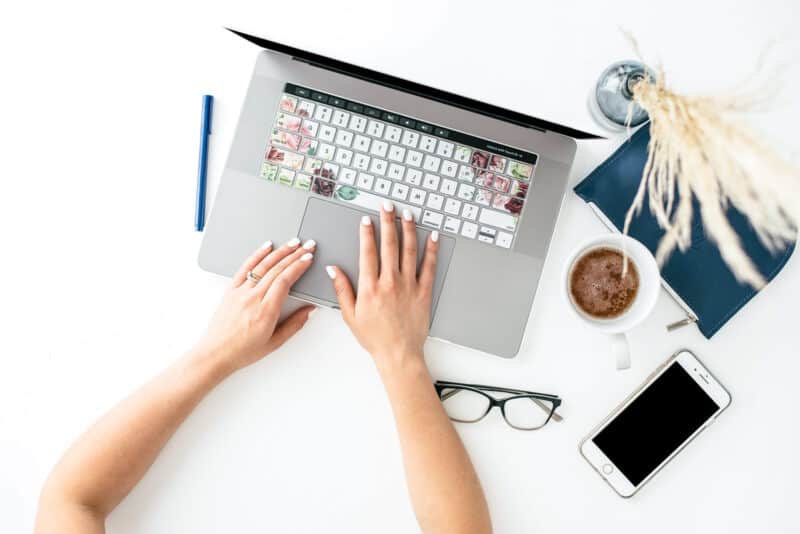 Are you a frequent online shopper? Receipts in your email can generate free money! Wondering how? Some apps scan your email for receipts, detect certain retailers, and offer you a refund or discount (especially if the item has since gone on sale or dropped in price). Many of these apps are considered "cashback apps," but they also offer price protection services. Here are a few to explore.
#6 Paribus
The Paribus app scans your emails for purchase confirmations and receipts. When you've purchased from a participating store on their app, they'll check the price to see if it's dropped. If they find a price change, they'll file a claim and help you get a refund. The great thing about this free money hack is that you don't have to do much of anything yourself.
Paribus sends an email to the store requesting a refund on the price difference—no effort needed. Unlike other apps, they don't charge you for filing the request. They will also help file claims for late deliveries and returned items.
#7 Earny
Another great free money-making app for shoppers is Earny. Earny functions just like Paribus, except that this app charges you 25% of the refund that you will get. It has a real-time price adjustment to claim a refund when the price changes after purchase. Earny files claims to the stores listed in their app. They can also file claims to the credit card linked to your purchase for price protection. The app also has special features to file a complaint with Amazon when your package does not come on time.
#8
Sift
Sift functions differently from the above shopping apps because it works with the credit card you used to purchase (not the retailer). This app automatically tracks your credit card benefits and offers information on how to optimize the use. This app charges you 25% of the cashback refund.
Sign Up for Apps that Offer Free Money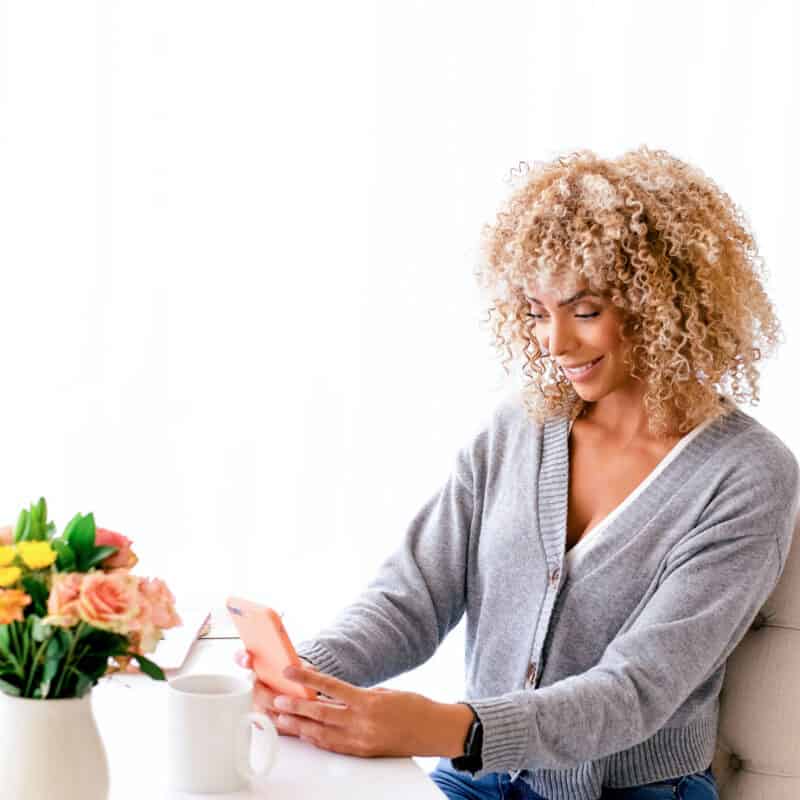 There are tons of apps out there that offer signup bonuses. Many of them we've already discussed above. That's right! Many of the apps that help you earn money from shopping ALSO give you free money when you sign up and download the app. Talk about great free money hacks!
The list of apps that offer cashback and signup bonuses certainly doesn't end here. There are hundreds of apps in the app store. Most of the apps with rewards are cashback, e-wallet, or shopping apps. It can be worth exploring the options, deciding if you could use the service, and then opening the account and collecting your reward!
✅Click here to sign up for Ibotta now and get a $20 welcome bonus!
✅Click here to sign up for Rakuten and start earning free money back!
New Accounts Bonuses from Banks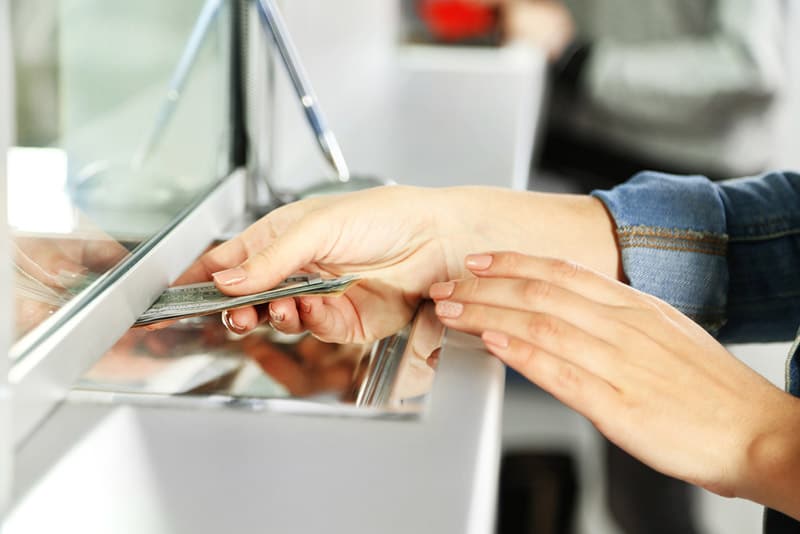 Opening a new bank account is another way to make free money fast. Since the competition for bank customers is high, banking institutions typically have a target goal (for clients, deposits, loans, etc.). To make their goal, they might offer promotions and signup bonuses that can be a simple way to get free money!
Ready to try this free money hack? Here are some of the best nationwide banks that have fantastic signup bonuses:
Those are just a few of the well-known banks, but there are lots more. Almost all banks offer some bonus as a marketing technique. If there's a bank where you'd like to open an account, check the website to see if there's a signup reward or another free money offer.
✅Click here to sign up for Chase Bank for a reward bonus!
Negotiate Your Bills Using a Spending Tracker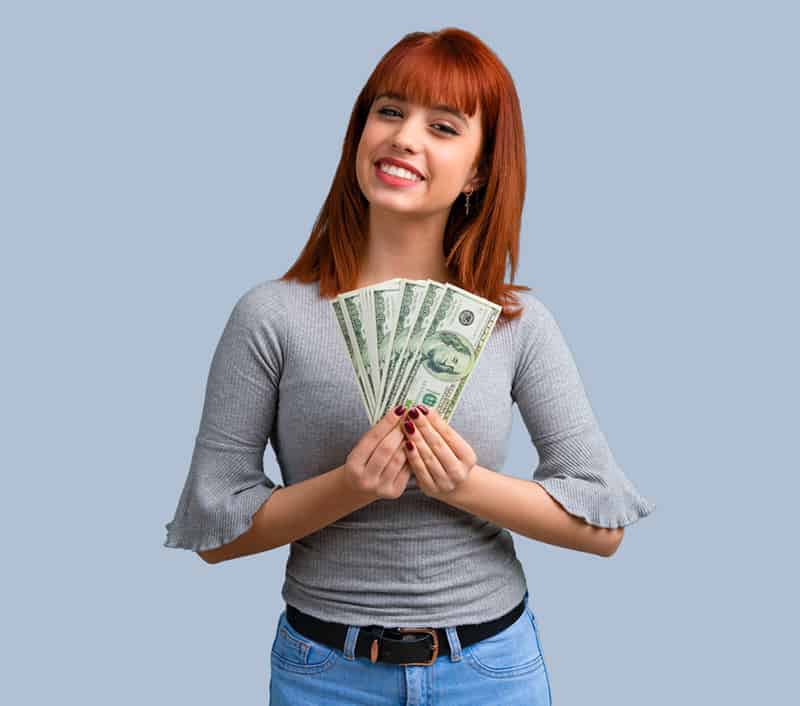 If we want to reduce our bills and have more money for saving (or spending), we need to keep track of our expenses. Some apps can help track bills, note when they increase and remind us of due dates (so we don't get any surprise charges). Consider some of these apps if you need help keeping an eye on your bills, especially for surprise charges and increases.
#19 Billshark
The Billshark app helps you negotiate your bills and find ways to save. In some cases, they might save you up to 60%! When they negotiate a lower rate on a bill, you'll need to pay them 40% of the difference as a service charge. The service charge lasts for two years on all submitted bills, but it can make a big difference in the long run.
#20 Trim
Trim is a great app that I highly recommend. It helps you lower your bills by analyzing your accounts and identifying opportunities to cut expenses. For example, you might find unwanted subscriptions or monthly payments that you could cut or reduce. Trim alerts you to savings opportunities.
This app will also help negotiate the best rate on your phone and internet bills as well as credit cards. Trim can lower your bills by up to 30%. Trim is free to use, but some transactions will cost you up to 30% of the amount saved; however, it's still worth exploring.
It can also work as a price protection app when you shop on Amazon.
✅Click here to sign up for Trim and start lowering your bills now!
#21 Billfixers
Billfixers is similar to Billshark, but the charges can be a little higher. Billfixers charges 50% of the difference (the amount they help you save) for 12 months. With Billshark, the charges are lower but last two years, so it's worth weighing out your options to see which app will help you save the most in your situation. Billfixers alerts you to promotions and discounts on your bills, too, making it a great free money hack. Upload your statement as a PDF, and they'll take it from there.
Answer Surveys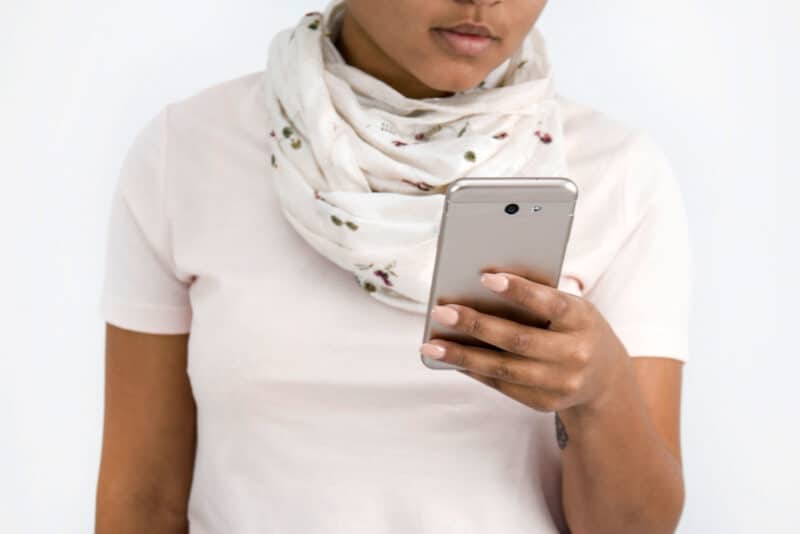 I know, I know—doing surveys isn't really "free money." You still have to put in some effort to get the money you earn, but if you're already scrolling through your phone, why not get paid to do it?! Answering surveys can be fun, and most don't take much effort—all you need to do is share your opinions.
Here are some popular survey websites where you can earn good money for little effort.
#22 Survey Junkie
Survey Junkie is a website that can help you earn free money by answering their questions. They pay you for sharing your thoughts and opinions—there are no wrong answers! In some cases, you can even include comments. When you complete a survey, you'll earn points, which you can later redeem for cash with your PayPal account, or exchange for gift cards. You can earn between $2 and $75 per survey. Personally, I've made over $1.5K by using Survey Junkie in my spare time.
Click here for a review and hack!
✅Click here to start making a ton of money with SurveyJunkie!
#23 Swagbucks
Swagbucks is one of the most reliable survey sites out there, and they pay well. You aren't limited to surveys, either—they may also have you watch videos, play games, shop online, and complete other simple tasks to get rewards. Surveys usually take 10 minutes or less to complete, so if you earn $1 per survey, you can make up to $6 per hour. There's also an extra way to make free money—you get a $5 signup bonus!
✅Click here to make money with Swagbucks now!
#23 Survey Club
Survey Club has a vast selection of businesses and companies all offering surveys. There are plenty to choose from, and some may include product tests and clinical trials. Even better, they pay quite well for each survey—ranging from $3 to $200 per survey.
Free Money by Watching Videos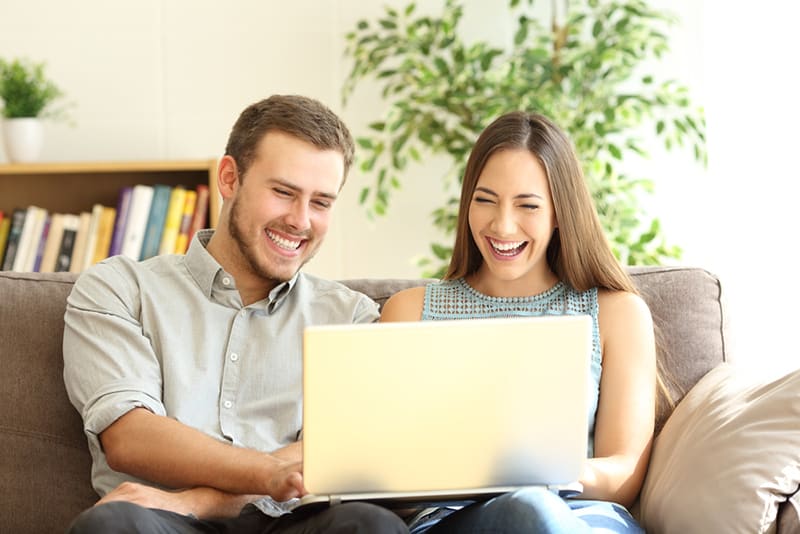 Does watching videos for money sound unbelievable? Believe it! You can watch movies, commercials, and video clips, share your opinions, and make free money! There are websites out there that want to collect your opinions about the videos you view. So sign up and start earning free cash for watching!
Here are some sites that pay for watching videos:
These apps and websites don't limit you to watching videos, either. You can get paid for other activities as well—taking surveys, listening to music, clicking ads, reading emails, filling out forms, and more. Now, these sites might not promise you a fortune, but some can pay $20-$50 per month, depending on how much you watch.
Sell Items You Don't Need
Again, selling items requires some minimal effort on your part, but depending on what you have on hand, you can make a lot of money. Plus, there are many benefits to selling stuff online. You'll have less clutter, more storage space, and less stress in your life. Clearing out the junk makes room for the things that you really value and enjoy.
To maximize your earnings and sell your items on the internet, check out sites like:
If you don't want to list your items online, you could also (#35!!) have a garage sale in your neighborhood or sell items to your friends. Ask around to see if you can turn your trash into someone else's treasure. Bottom of Form
Are These Free Money Hacks Worth of Our Time?
Money doesn't grow on trees. Unfortunately, there's no way to really make FREE money; it almost always costs time, effort, or brainpower. Fortunately, earning money using these free money hacks is pretty darned easy. Yes, the extra cash might not be enough to meet all your financial needs, but it can help you pay off some debt or tuck away savings.
If you're wondering how to make free money, these free money hacks are worth exploring. Have you tried any of these free money hacks? Let us know in the comments below!
Related Posts:
Pin to Pinterest:
Pin to Pinterest so other can learn about these free money hacks too!