Thanks to the internet, there are a ton of ways on how to make money without a job. Whether you need something flexible enough to juggle working and raising kids or just want to find some extra income while you're on maternity leave, these 21 web-based income streams are the perfect way to make money without a job!
#1 Affiliate Marketing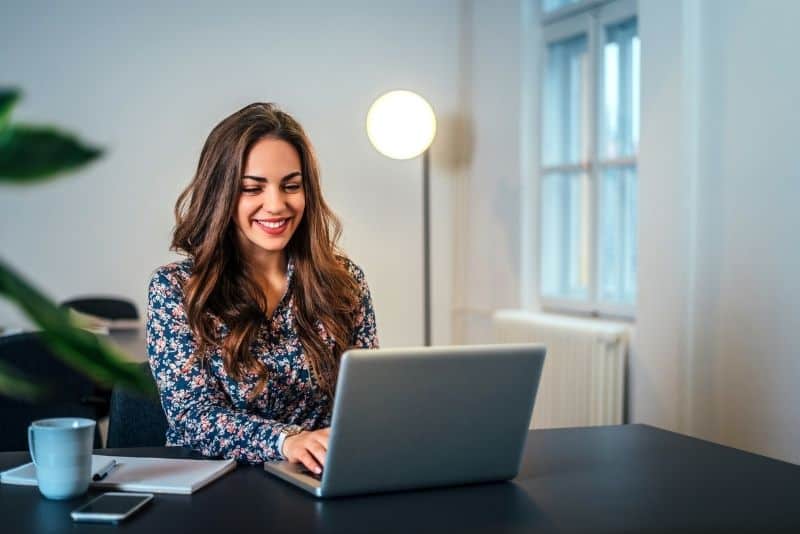 Amazon offers an extensive affiliate marketing program. Basically, you join the program, post a unique affiliate link to a product on amazon, and then collect a small percentage of the purchase if a person clicks through your connection and then buys it.
The great thing is you can link to any product you want on Amazon, so you only have to promote products that you believe in.
---
Related Posts:
---
#2 Get sponsors
If you've got a podcast, a YouTube channel, or a social media account with a minimum threshold of followers, you might qualify for sponsors. These are primarily companies that pay you to promote their product or service. Then, you just need to give a quick blurb in your podcast episode or YouTube channel, and you get paid.
The payment is usually calculated by the number of listens or views. So, the more successful your show is, the more you get paid. The good thing about this is that an episode you made months ago can continue paying as long as it continues to reach new views or listens.
The best way to approach this, both for potential sponsors and your audience, is to reach out to companies with products relevant to your show. If you've been doing a makeup tutorial YouTube channel for fun, for example, reaching out to makeup and skincare lines is the way to go.
#3 Start a blog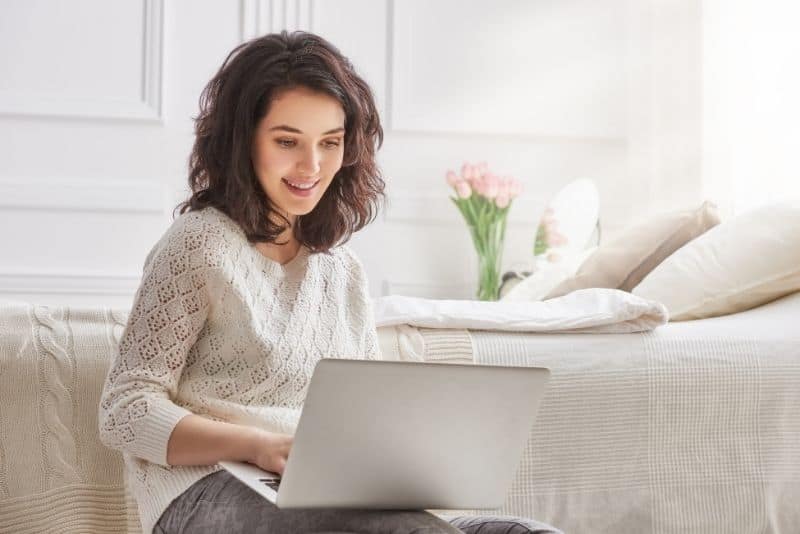 If there's a topic you're passionate about or just want to share with the world, start a blog. You can do this for free, or at a very low startup cost. You can write about whatever you want.
Then, to make money, you put ads up on your site. You might also use your blog for some affiliate marketing, which you read about earlier.
Ads usually work on a pay per view basis. The more people visit your blog and scroll past that ad, the more money you get. So, you get to just focus on doing what you love.
Check out our guide on starting a money-making blog for beginners here!
#4 Become a Content Writer
The demand for web content is only growing. As more and more people start their online businesses, they need great blogs, webpage copy, and social media posts to promote that business. As a content writer, that's where you would come in.
Here are a few tips to help you get started as a content writer:
Specialize in 1-3 areas. If you love fashion, specialize in writing about fashion. If you majored in biology in college, specializing in science writing. The more specialized you are, the more you'll be able to charge for your expertise.
Be versatile. Even though you will have 1-3 areas of expertise, you should also be flexible to take on assignments in other areas. Of course, you wouldn't want to write an advanced technical report about coding if you didn't know the first thing about coding. But if a client comes to you in need of some helpful blogs about taking care of a hamster, you should have the web research skills to pull that off even though it's not one of your specialties.
Make a portfolio. If you have never written professionally before, start by making a portfolio of 5-6 pieces that reflect the kind of content you want to write. If you aspire to be a travel writer, write a few blogs about places you've traveled for your portfolio. In the content writing game, your portfolio is king. A newbie with a portfolio will land the gig more often than a "seasoned pro" with no relevant samples to share.
#5 Self-Publish on Amazon Kindle
A more straightforward way to make money from your passion than a blog is to write full books about it. Amazon Kindle provides a beneficial self-publishing program that allows you to write about whatever you want and turn it into a professional-looking eBook that generates income.
You get to set your price for your book, and Amazon takes a small percentage off the top for providing the platform. You pocket most of it. Any time someone buys your book, you get paid. That means a single book has the potential to continue earning you money for years to come.
#6 Become a transcriber
There are a few online transcription companies out there, but Rev and TranscribeMe are two of the most popular. With these companies, once your application is approved, you'll have access to an assignment board where you can simply claim assignments when you have time. There's almost always work available, so you should have no trouble picking up an assignment when you want one.
The key to making money as a transcriber, however, is being an insanely fast typist (a minimum of 70 wpm is recommended, but 90 and above is better) and having a good ear for listening to audio that can sometimes be difficult to understand.
As a transcriber, you get paid per audio minute. That's why your typing speed is so important. The faster you can complete an audio minute, the more work you can achieve in a workday, the more money you earn for that day.
#7 Pick Up Groceries with InstaCart
InstaCart is an app where people can order their groceries from a nearby store. Then, someone (maybe you!) claims that order and goes to get the groceries. The customer pays for the groceries and pays a service fee for your work. Sometimes, they even tip!
This is a flexible way to earn some extra cash, and if you get really good at it, it can be a full-time job if there's enough demand in your area. The trick is to learn when the peak ordering hours are and be quick enough to claim the larger orders.
The service fee you earn is based on the size of the order, so it's more worthwhile to pick up one large order rather than 4-5 smaller orders where you'll be spending time driving too and from stores and customer's houses.
Click here to sign up with Instacart to save time and money!
#8 Become a graphic designer
If you've got a knack for photoshop and other web design tools, this is a great way to turn your creativity into an income. Graphic designers are in high demand as small businesses are looking to create their brand image.
Check out Fiverr to freelance your graphic design services!
#9 Promote Clickbank Products
Clickbank is a similar process to affiliate marketing for Amazon, except you take Amazon out of the mix. Instead, product sellers list their product on Clickbank along with a customized amount they're willing to pay affiliate marketers per sale.
You then post an affiliate marketing link that goes directly to their products. By cutting out the middleman, you can usually get a higher commission per sale, and there are fewer limitations regarding how and where you promote the product.
#10 Sell Stuff on Etsy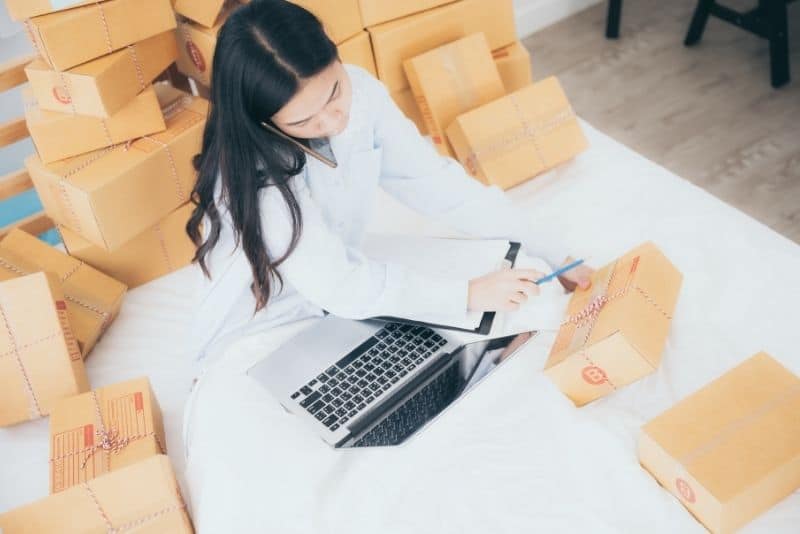 For those of you who are good with your hands, Etsy is a great place to sell your work. And that can be anything from knitting sweaters for monkeys to offering custom watercolor portraits. Whatever you're good at making, sell it on Etsy!
#11 Dropship with Shopify
Dropshipping is primarily selling stuff you don't have. You build up an online shop using Shopify's web building tools. Then, you choose what to stock that store with, from Shopify's range of products.
When a customer purchases something from your online shop, Shopify handles the actual packaging and shipping of the product from their warehouses. And you get to keep 20%-30% of the purchase price, all without having to worry about any of the hassles of fulfilling the order.
Get a 2 week free trial with Shopify now!
Check out our guide on dropshipping with Shopify now!
#12 Become a Virtual Assistant
If you have any office experience under your belt, becoming a virtual assistant is a great option. Even without office experience, you can still have some success here.
Virtual assistants handle simple day-to-day tasks for people who are just too busy to handle everything on their plate. That might include answering emails, taking phone calls, setting appointments, and other tasks. But because it's virtual, you can do it all from your couch!
Check out Fiverr to freelance as a virtual assistant!
#13 Sell T-shirts Online
If you enjoy graphic design or fashion, you can sell custom t-shirts online using Teespring, Cafepress, or similar websites.
You create the design, and whenever someone buys it, Teespring or whichever company you use will handle printing, packaging, and shipping the T-shirt. They take a fixed percentage of the sale, and the rest is yours.
#14 Become a Remote Customer Service Representative
The age of the call center is in decline. More and more companies are turning to remote customer service representatives. Basically, you would take calls, answer emails, and chat with customers online to answer the questions and help them resolve any issues they're having with the company's product.
The great thing is that you need little to no prior experience to do this. A lot of companies are willing to provide training. There's also some room for growth. The more experienced you are, the better you'll get paid. And some companies offer incentives and bonuses for hitting specific targets.
#15 Make YouTube Videos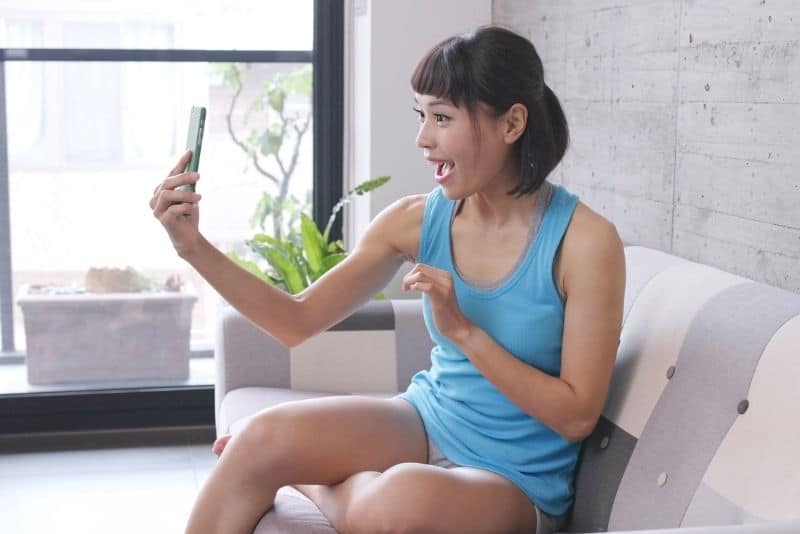 If you've got something you're passionate about or good at, but the thought of starting a blog or writing a book about it doesn't appeal to you, why not start a YouTube channel?
Post videos to show off your skills or teach people about a subject, you know. Then, use Google AdSense to put ads up before and during your videos. You'll get paid a fixed rate based on the number of views. This is the easiest way on how to make money without a job.
#16 Become a Social Media Manager
If you're obsessed with social media anyway, why not make money from that obsession? A social media manager is someone who runs a brand's social media accounts for them.
That is, you post content, talk to their audience, and answer messages for them. This requires some knowledge of how social media works and how to engage with audiences in a way that they enjoy and reflect the brand's image well.
Sign up with Fiverr to start freelancing as a social media manager!
#17 Become a Mock Juror
A mock juror is what it sounds like. You pretend to be a member of a jury and judge real court cases. Attorneys use mock jurors to test out how their arguments will play in front of an actual jury. So, your job is just to hear the arguments and give your honest opinion.
It can be a lot of fun since you're looking at actual cases. It's an especially great option for any true crime fans out there!
#18 Walk Dogs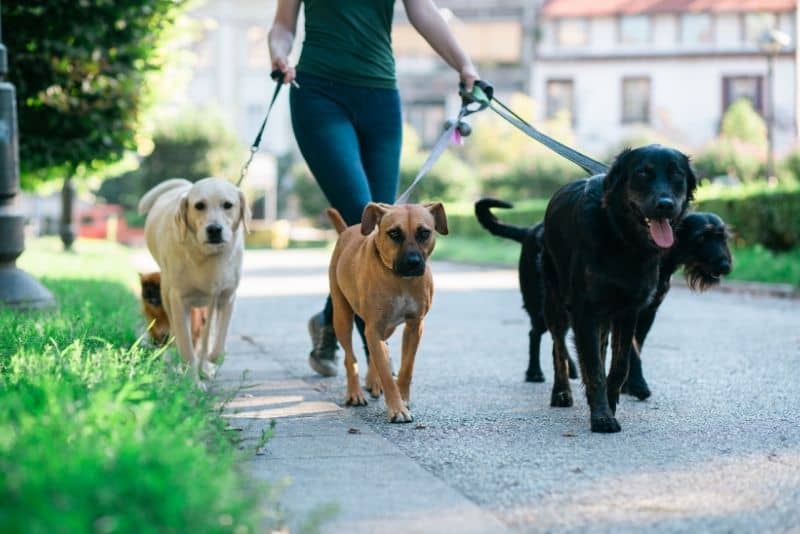 There are a couple of different apps such as Rover out there for connecting dog owners with professional dog walkers. You don't need any kind of training or certification to become an expert. You're just walking dogs, so as long as you're trustworthy and don't have a criminal record of hurting dogs, you're good to go.
This is an excellent way to make money and get some exercise. Spend a couple of hours a day walking dogs, and you'll come home with cash in your pocket and feeling a pound or two lighter!
The best way to make money with this option is to find dog owners in the same general neighborhood so that you can walk multiple dogs in a single session. If you can walk two dogs at once, you've just doubled your hourly rate with almost no extra effort!
#19 Sell Your Unused Stuff
If you've got old electronics or furniture gathering dust in a closet or your garage, put that stuff up on Craigslist or Facebook's marketplace and sell it to someone who will use it! You'll get rid of the clutter and make money at the same time!
#20 Become an Online Tutor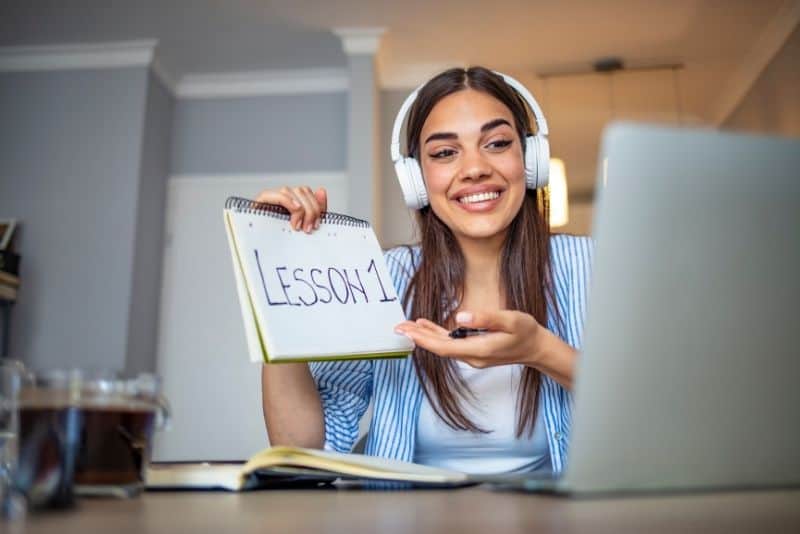 There's someone out there willing to pay for you to teach it to them if you've got subject area expertise. One of the most in-demand tutoring services out there is English language tutoring. So, if you're reading this, you might be qualified!
Of course, any language you know is a language you can tutor in, but the demand will depend on how widely spoken it is. More people will be looking for a Spanish tutor than a Swedish tutor, for example.
You can also tutor in school subjects like math, science, and history. For these subjects, you'll have better luck if you have a college-level degree to prove your expertise. This is one of the great ways on how to make money without a job!
#21 Do Odd Jobs on Task Rabbit
Task Rabbit is an app where people can post random jobs they need to be done. Say someone just bought a room full of new Ikea furniture but doesn't want to build it. Que Task Rabbit.
You can then go in and see what jobs people need done and offer to do them. This is a great way to make money from things that you just happen to be good at, like mopping or organizing a file cabinet or doing laundry. It's worth getting the app just to check in and see if there's anything suitable available.
More ways on how to make money without a job?
As you see, there are plenty of ways on how to make money without a job or working. Do you know of more ways to make money without a job? Leave a comment and let us know. Have you tried any of the ways?
Related Posts:
Pin to Pinterest:
Pin to Pinterest so others can find out how to make money without a job too!