Apple has come out with a new iPhone model and you want it so bad. It has everything that your old iPhone does not, such as make lattes. Just kidding! I would definitely get one if it did that. What do you do with your old used phone? Maybe you want to sell it someplace, but where? I will be revealing the best place to sell used phones for you today!
Imagine you are in a dark parking lot, waiting for a stranger to show up and pay you for your used phone. I have been there and it is terrifying. I could have been in a dangerous situation and made that night's news. It's a good thing that you no longer have to sell used phones in person.
If you sell your used phone online, you run into different risks. The buyer could not be trustworthy and end up not paying you. One if the buyer lies and says your phone doesn't work or is stolen? You could be in serious trouble!
There has to be a smarter way!
Glyde Marketplace is the Best Place to Sell Used Phones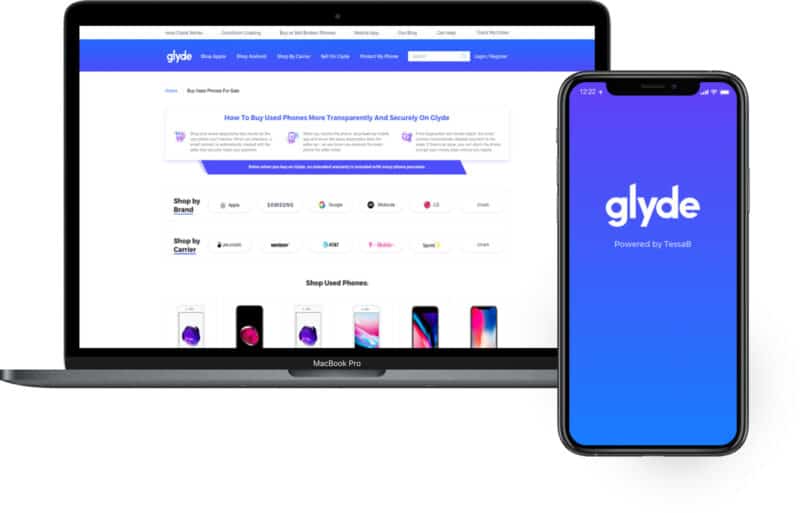 You may be wondering, "What is Glyde Marketplace?" and "Why it is the best place to sell used phones"?
The Glyde Marketplace app is revolutionary in that it will test your phone and ensure legitimacy before you are able to sell it. This protects both you and the buyer. The buyer is no longer able to cheat you out of money and lie about your phone.
Glyde will usher in the future of buying and selling used phones by harnessing new technologies to provide buyers and sellers a higher level of transparency and security, thereby allowing consumers to cut out the many industry middlemen who needlessly drive up prices.
I wish that Glyde existed back in the early 2000s when I flipped phones for a living!
Well, how do you sell your phone on the Glyde Marketplace? Listen up, and I will show you how!
Related Posts:
How to Sell Your Used Phone on Glyde Marketplace
You can either begin the process of selling your phone on your desktop computer or on the phone in which you are selling. The final process of listing your phone will have to be on the phone you are selling. Make sure it is connected to WIFI and plugged in to begin the diagnostic testing.
I find it faster to create an account and sell directly on the phone you are selling. If you start the process on a desktop computer, you have to fill in information that the testing will gather for you.

Step 1: Download the app and create an account
Search for Glyde Marketplace either in the App Store or on Google Play. Once you have downloaded the app, it is time to create an account!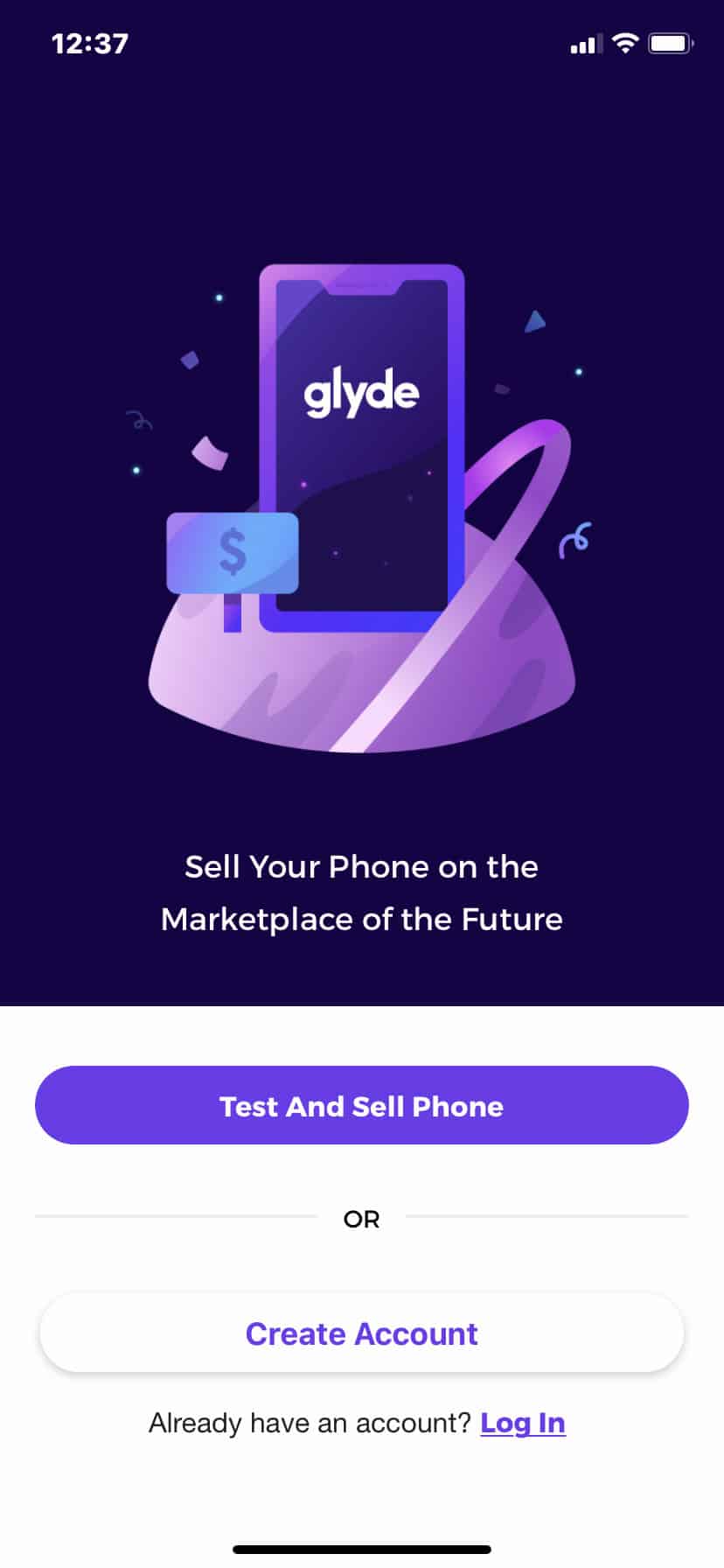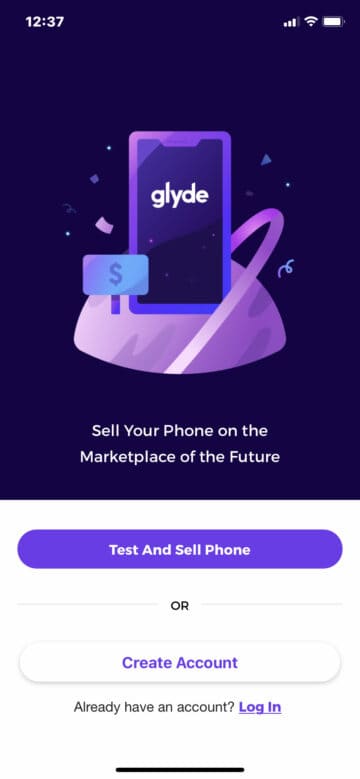 You can either start testing and selling the phone or create an account first. Today, let's create an account.
Step #2: Choose an option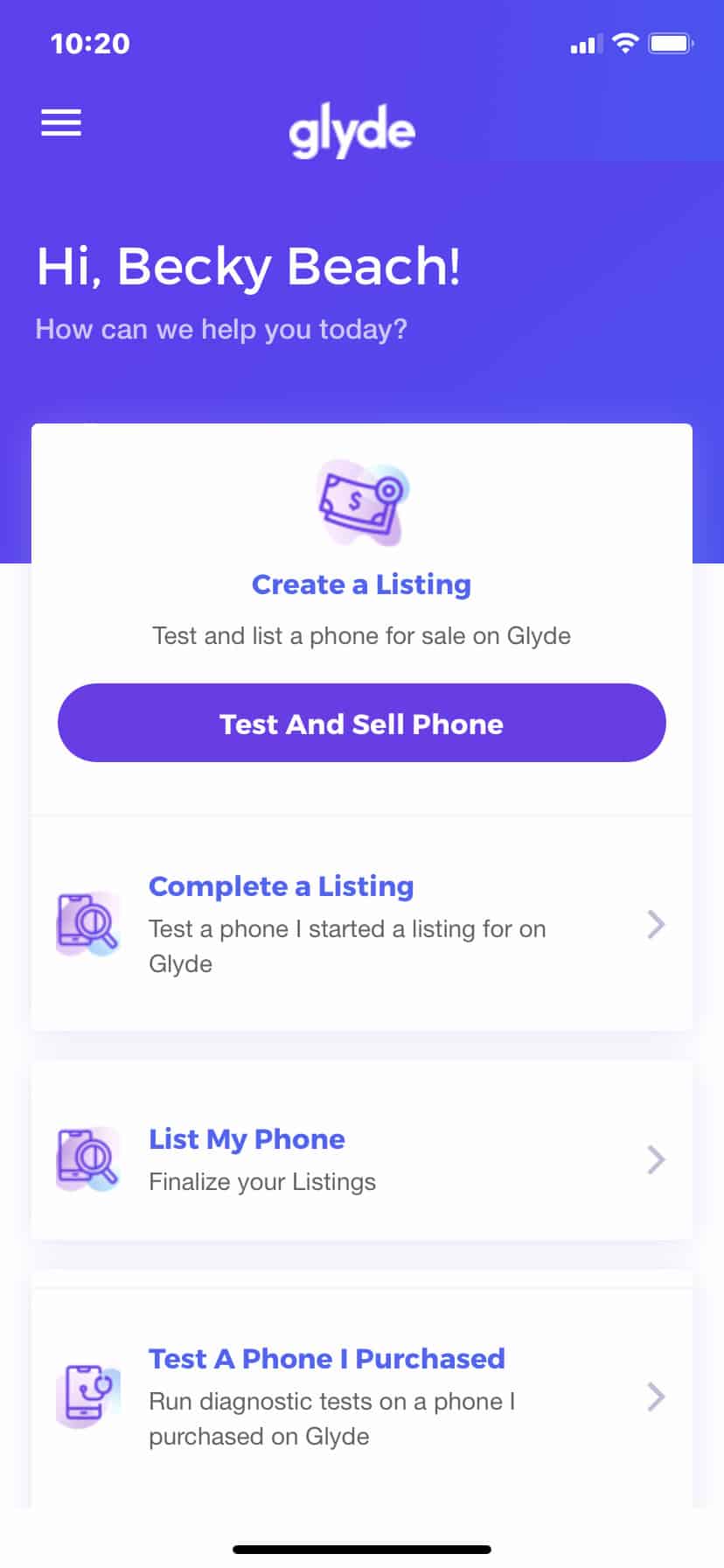 After you have created your account, you get several choices:
Create a listing
Complete a listing
List my phone
Test a phone I purchased
If you haven't started a listing on your desktop computer or on the app before, then choose to create a listing. Click the "Test and Sell Phone" button.
Step #3: Test your phone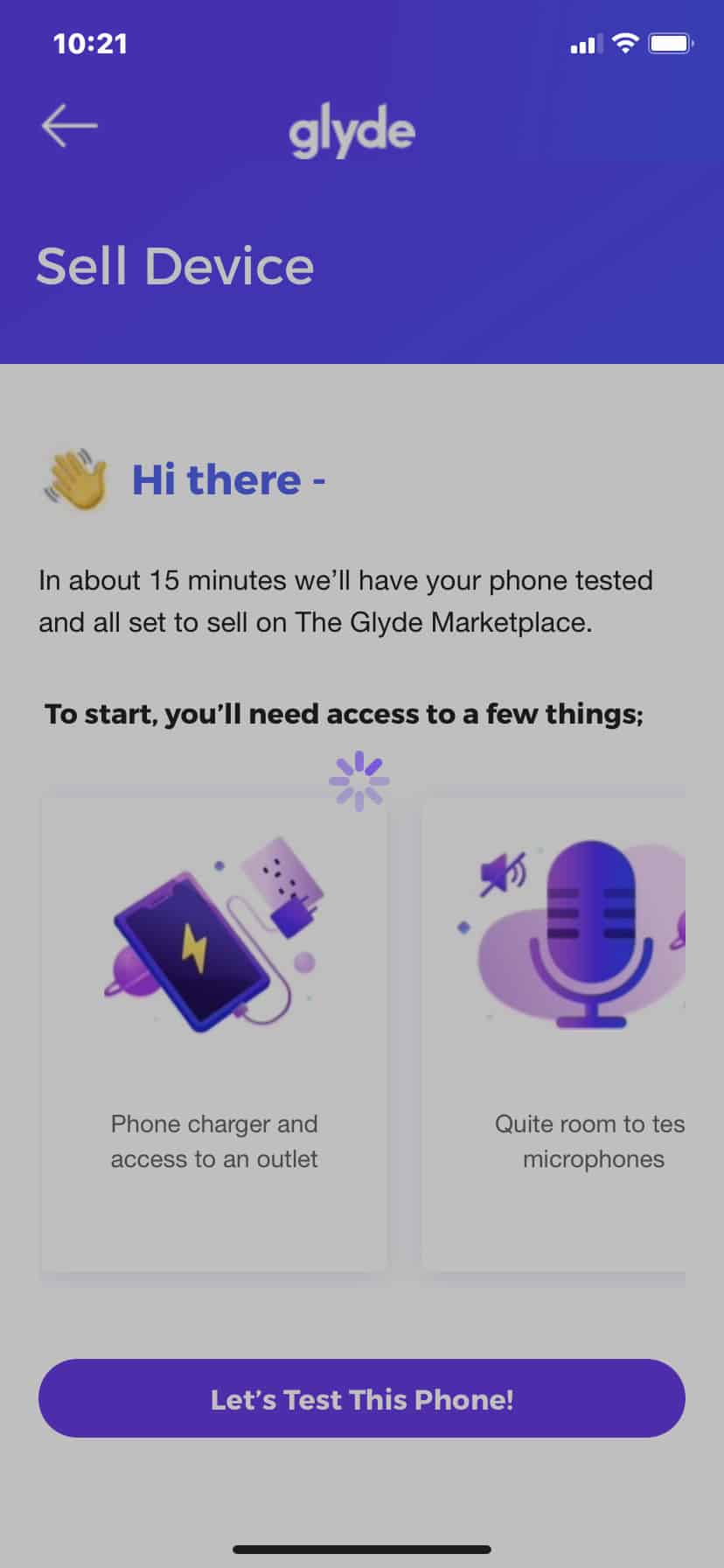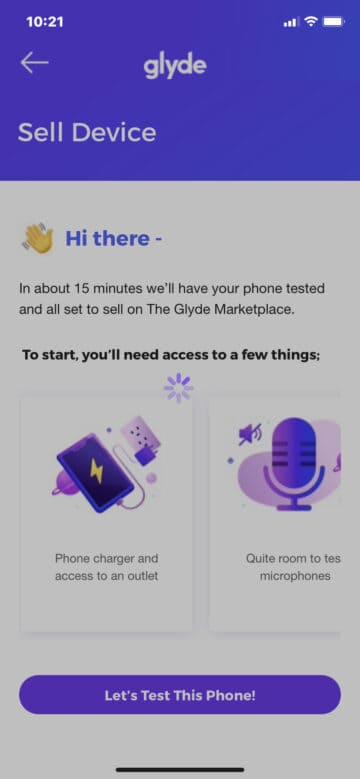 Make sure the phone you are selling is plugged into an outlet and has access to WIFI. When you are ready, click "Let's Test This Phone!". The screen will dim and you will see a loading animation.
You need to wait 15 minutes for the testing to complete.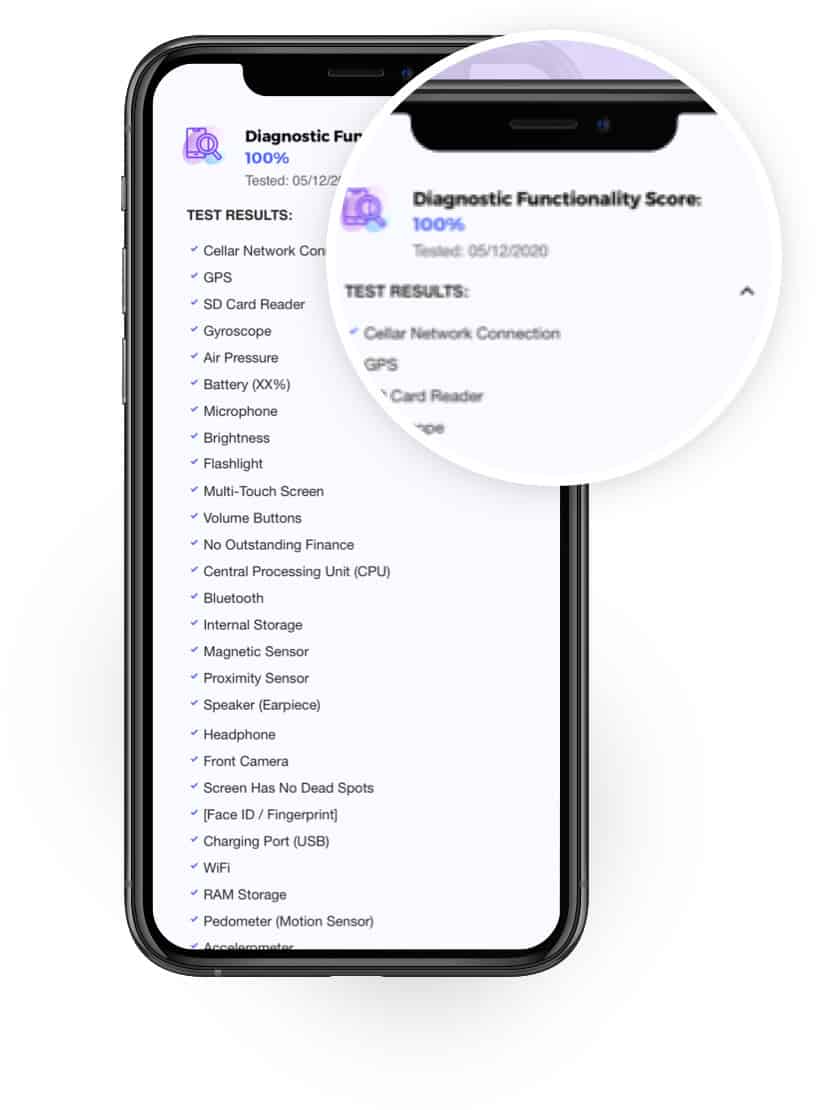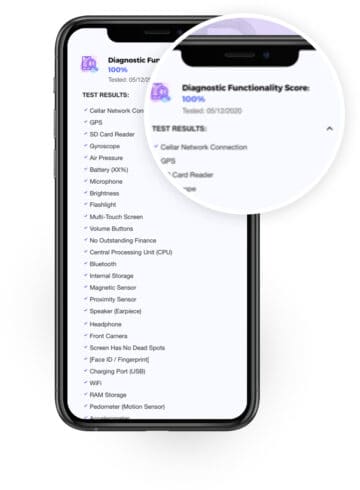 You will then be given a score and the test results.
You can then set a price for your phone and your return policy. If you had used your desktop computer to list your phone, you would need to enter details like the model number and serial. That's why I prefer to just list the used phone directly on the app.
Step #4: Sell your phone
If everything checked out and your phone is legit and in working order, then you can sell it. The phone will be listed in the Glyde Marketplace for all to see. Now, you just need to sit back and relax while waiting for a buyer!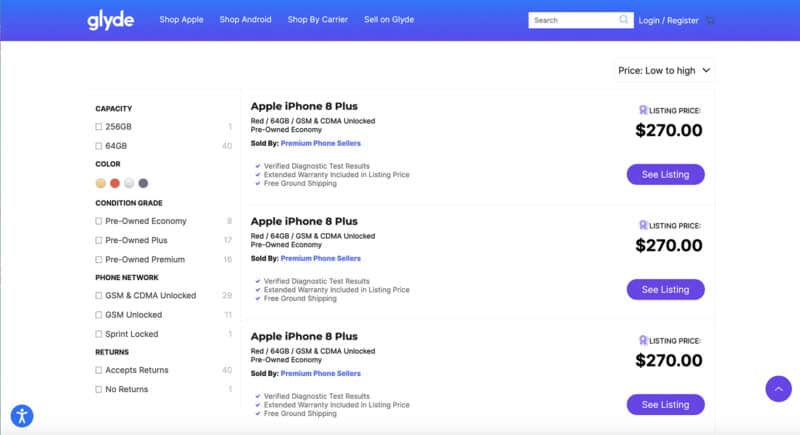 The Best Place to Sell Used Phones: The Conclusion
There is no other app on the market that will test used phones before they can be sold. That makes Glyde Marketplace revolutionary in the used phones market. I could sure have used this technology when I used to flip phones for a living.
Try Glyde for yourself to sell your used phone today!
Do you have any questions about the Glyde Marketplace? Let us know in the comments!
This is a sponsored post by Glyde Marketplace.
Related Posts:
Pin to Pinterest:
Pin to Pinterest so others can find out where the best place to sell used phones is too.