Most moms struggle with self-care because of their busy schedules and juggling their needs and those of their children, partners, friends, pets, and other responsibilities. All these responsibilities leave moms with little time to take care of themselves. However, there are self-care for busy moms ideas that can help them have some "me time" to prevent burnout and care for themselves. In this article, we will discuss self-care ideas for busy moms.
Self-care for busy moms entails improving your well-being, health, and happiness. It implies taking control of emotional, mental, spiritual, financial, and physical health by engaging in activities that make you feel energized and full of life. Therefore, it is essential to have a self-care routine to help you refuel, reenergize and reset your body and mind.
The good news is that some things you can do to improve your well-being can be done in as little as minutes and will have the same effect as those requiring more time. Be aware that self-care has to involve expensive child-free holidays or spa treatments because the goal is all about taking care of yourself within your daily routine.
Self-care for busy moms differs for different individuals because each has its approach and engages in other activities. However, the benefits are the same. Here are some self-care ideas for busy moms that wish to unwind in less than an hour.
25 Self-care for busy moms ideas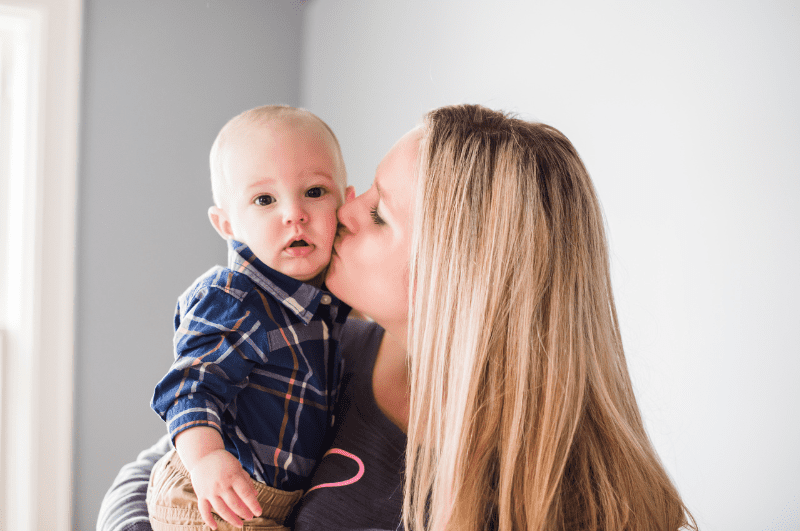 #1 Love yourself
The first step in your self-care routine should be learning to love yourself. Several stereotypes and stigmas exist about women and beauty standards, but as a mom, it is essential not to let any of this get to you. You should reassure yourself of who you are and all you love about yourself.
Most moms like sacrificing their happiness for their families. You must note that you can love yourself and others equally without sacrificing your well-being.
#2 Plan your time
As a mom, you can get busy juggling between roles, but if you plan your time, it can help you have a healthier and balanced lifestyle. With kids, scheduling time can be challenging but try to arrange the time when you engage in different activities.
Always ensure you have created time in your schedule for self-care and explain to those close to you not to disturb you when you are taking your "me time."
#3 Engage in relaxing yoga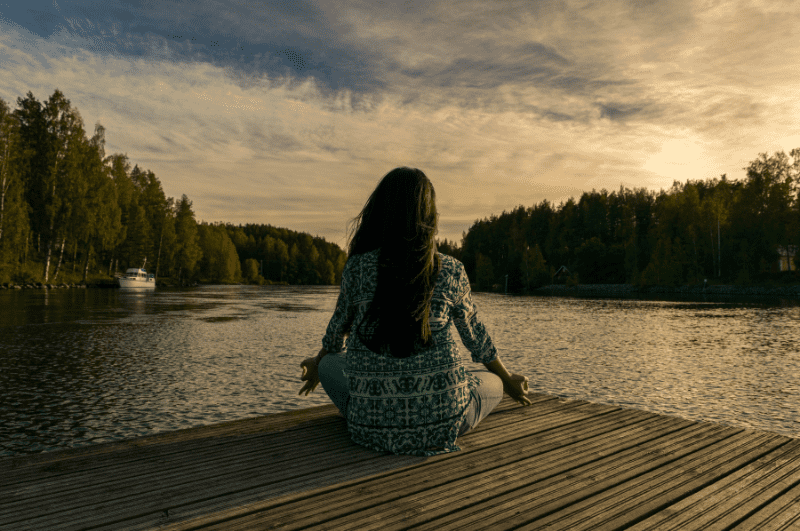 Yoga is beneficial for both body and mind. Start by finding a video you can follow to practice yoga a few times a week. Then, you can plan to do yoga in the morning or before bed. You can follow videos online, pose at home, or join a local Yoga club with a friend.
#4 Journaling
Another self-care for busy moms tip is writing a journal. Pouring out your feelings on paper is a fantastic way of checking in with one's self and processing overwhelming feelings. You can search for how to write a wellness journal or engage in writing on other topics that interest you.
Keeping a daily gratitude journal can be a wonderful way to start. Journaling requires mindfulness, and it can help balance emotions since it requires someone to be creative and thoughtful.
---
Related Posts:
13 Top Flexible Jobs for Moms During School Hours in 2023
5 Best Tips for Stressed Out Moms Who are Crazy-Busy
101 Relaxing Self-Care Journal Ideas/Prompts for Busy Moms
---
#5 Try meditation
Meditation is an excellent recharge and can impact several aspects of your life. It has been tried and tested, with evidence suggesting that it can help people manage emotions and reduce stress, insomnia, depression, and fatigue. Finding time to meditate daily may seem like a tall order, but the practice is worthwhile. As a mom, you can find a meditation practice that suits your self-care routine from available online apps such as
#6 Exercising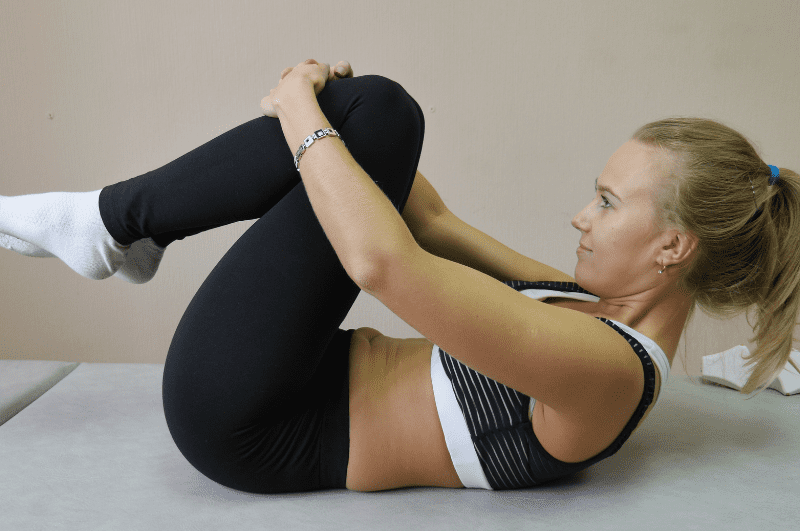 Caring for your physical body is part of self-care for busy moms. Physical activity is a powerful tool that is effective in helping individuals deal with anxiety and depression. You can walk, run, and exercise in the gym or the house. Set a time to exercise, like half an hour after every two days. If your kids overwhelm, you can take a walk around your neighborhood.
#7 Have a spa day
Massage can be a relaxing way of knocking pains and aches away. The benefits of massage are many, and according to research, besides relaxing the body and knocking away pain, it can relax, reduce anxiety and stress, and help you sleep. You can set a day when you hit the spa and get a deep massage in your self-care for busy moms routine. Additionally, during your spa day, you can get manicures, pedicures, and facials, making you more confident and relaxed.
#8 Get outside
Going out to the park, hiking, or just sitting in your backyard and engaging in other outdoor activities with your children is refreshing and beneficial to your well-being. In addition, spending time outdoors is good for your health. Sunlight and exposure to the outside world can help regulate the circadian clock. As a result, you will not feel exhausted all the time.
#9 Take time off your phone and social media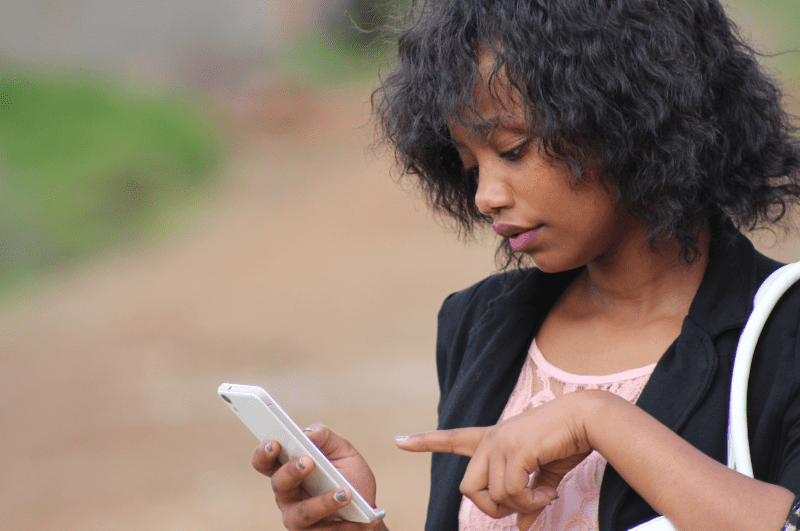 Nowadays, we are so attached to mobile devices that we sometimes miss other things. Part of the self-care for busy moms tips is unplugging from social media and your devices which can significantly benefit your life. If you can get off the grid for some time, you might realize how beneficial it is for your mental health. Temporarily disable your social media apps, notifications, and time to reflect on your life.
#10 Get adequate sleep
Moms will always be the first to wake up to prepare everybody and the last to go to bed each night. As a result, you may need more sleep. Sleep can be relaxing, and although taking care of your family is good, you should also make it a habit to look after yourself. Create a routine that you have to follow and stick to it. Get enough sleep and avoid pushing your tiredness beyond your strength.
#11 Go and eat out with your family or friends
Leaving the house and eating out with your family or friends can be nice. You can try dining out if you frequently cook and have family meals at home. In addition, eating out may be refreshing, and you will get a night off from cooking and time to relax.
#12 Learn to say "No"
Learning to say no to things you cannot do is essential. You can't give what you don't have, and unselfish love is not good. Say no to things you don't have time to do. Considering you may have a busy schedule, you can say no to other things, like being a coach of your daughter's soccer team.
Sometimes the needs of your family and friends can be overwhelming, and if you don't have time for things they ask, make your unavailability known and don't just agree to make them happy.
#13 Baking and cooking classes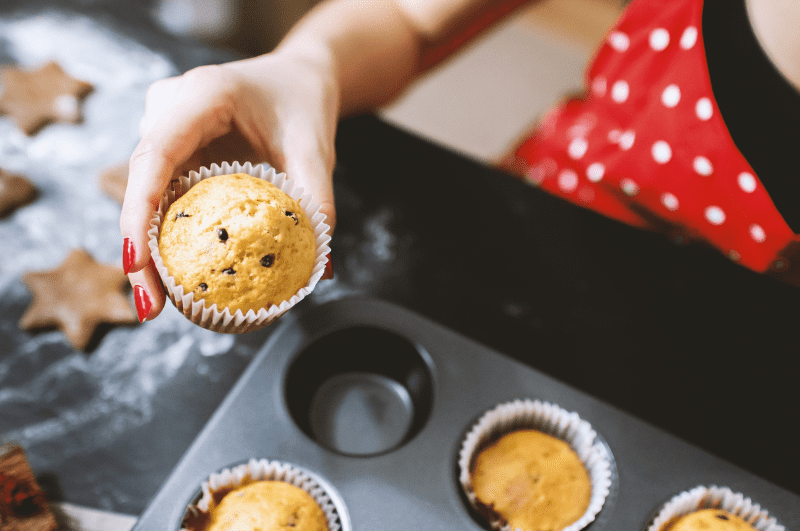 Although cooking can be demanding, you can practice this as a self-care for busy moms mindful technique. You can practice making a meal you love or try new recipes. You can join a baking or cooking class, shop for groceries, and try new recipes. The aroma of cooking or baking can awaken your senses which can be refreshing.
#14 Volunteer
Self-care for busy moms should not be selfish but rather a way of refreshing your body and mind to make you feel better. Volunteering is one of the best ways of serving others while you also get the satisfaction of being part of something you are passionate about.
In addition, joining others in charity work can lower loneliness and raises self-esteem. A study of individuals with social anxiety found that those who volunteer in community work feel less anxious about social situations.
#15 Take care of your skin
You can pamper yourself by taking care of your skin and face at home with a perfect face mask that can cleanse and unclog skin pores so that your skin looks flawless. Also, remember to moisturize your skin, especially your hands, to soothe them from frequent had washed. Engaging in these activities can help you chill, and in the end, your skin will look amazing.
#16 Create a playlist
Listening to music works exceptionally well. If you have a playlist of your favorite songs, it can trigger happy memories and make you happy. According to research, music triggers positive brain chemistry and improve brain chemical that supports aspects like immunity. When down, you can listen to your favorite album to make you feel relaxed.
#17 Reading
Take time off your busy schedule and dive into a good book before bed to help power down after an eventful day. It doesn't matter what kind of book you read; reading can reduce brain fog and stress. The good news is that you can find books online through apps such as Kindle. If you want to stay motivated, you can join a book club.
#18 Laugh with friends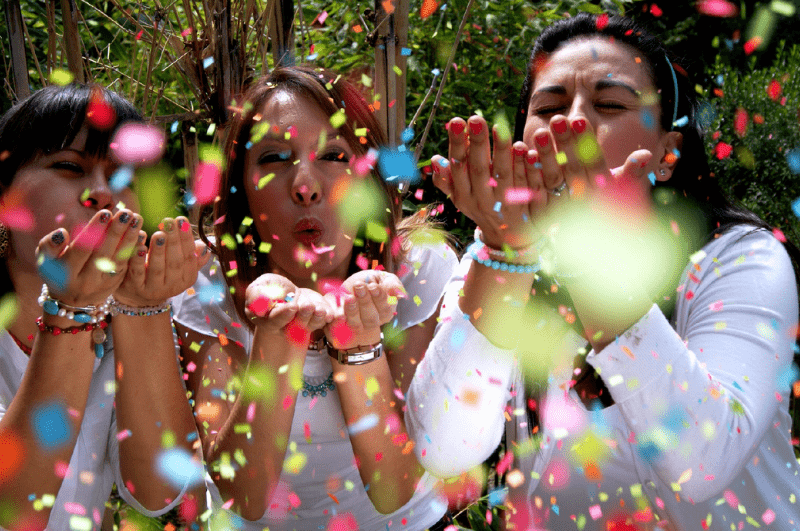 There is a saying that laughter is the best medicine, and it is true. A good laugh can improve your health since it draws people together in ways that trigger emotional and physical changes in your body. For example, research has found that laughter triggers the brain to release endorphins which can relieve stress and pain and enhance well-being.
#19 Decluttering your home
A disorganized home can affect your mental well-being, which can, in turn, affect kids. You don't have to have things stressing you when your kids are already giving you enough stress. However, it can be stressful if you are staying in a cluttered house. You can start by cleaning some of the junk as part of the self-care for busy moms routine, which can considerably reduce stress.
#20 Connect with a stranger
Meeting new people can open many possibilities and be a chance to do something great. They can be a new mom friend or a career shift. Therefore take the initiative and go out there and establish connections. Such connections can be rewarding and quite refreshing.
#21 Keep hydrated
Staying hydrated is vital for optimum performance, whether you increase your water intake or add healthy alternatives to your diet. Of course, the best detox drink is water, which is also excellent for cell and skin health. Nevertheless, if you want anything sweeter, consider juicing or smoothies. These excellent self-care suggestions will make you feel more energized and attractive.
#22 Brunch with a Friend
Nothing is more nourishing to the mind than a stimulating talk with a trusted friend. So gather a friend and go out for brunch, lunch, dinner, or coffee! If you prefer to stay home, invite a friend to come for coffee or tea. Although it may take effort to reach out, it is worth trying this self-care for busy moms approach.
#23 Eat healthy foods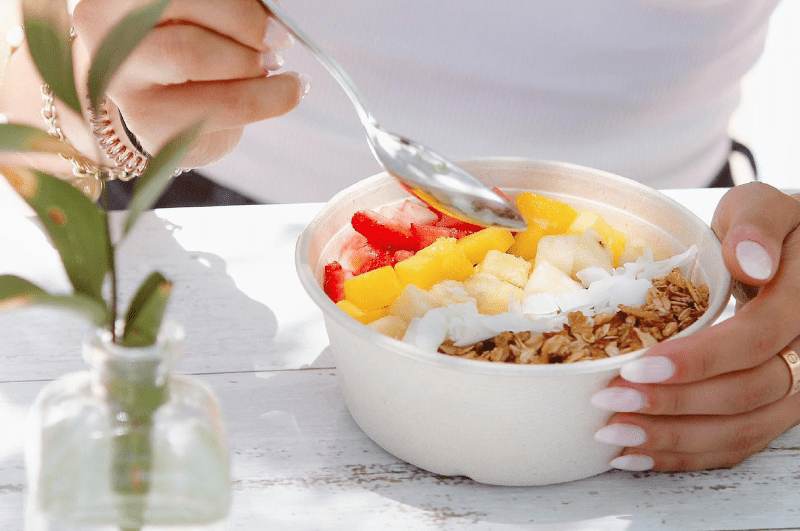 Healthy eating is part of self-care, and you should ensure you eat healthy foods. For example, replace that with a bowl of fruit like a banana or apple instead of a cookie jar. Replace your pantry shelves with healthy foods such as nuts, canned beans, and quinoa on the front, and put processed foods at the back. Whatever is out of sight is out of mind.
#24 Arrange a play date with girls
You can plan a girls' night even virtually because solid social life can help in your self-care for busy moms' journey. According to research, strong social life is vital in protecting against cognitive decline. Additionally, individuals with positive social interactions tend to have better brainpower with age.
#25 Take a long relaxing bath
Rather than taking a quick shower, you can take time and soak in a bath for some time. Then, as you soak in the tub, you can switch on music, have some wine, and indulge as you enjoy your bath.
More Self-Care Ideas for Busy Moms?
This self-care for busy moms tips are just a few of the many existing strategies. What works for you may differ from others but ensure you engage in activities that enhance emotional and mental well-being. Self-care is more than just taking care of one's body and looks. It is a comprehensive technique for improving yourself by attending to your needs.
Do you have more self-care ideas for busy moms? Let us know in the comments.
Related Posts:
13 Top Flexible Jobs for Moms During School Hours in 2023
5 Best Tips for Stressed Out Moms Who are Crazy-Busy
101 Relaxing Self-Care Journal Ideas/Prompts for Busy Moms

Pin to Pinterest:
Pin to Pinterest so other moms can find out about these self-care ideas for busy moms too.