Most moms around the world feel like they are being pulled in several different directions at the same time. Whether it's their children, monthly bills, or work, all these things can get overwhelming in a short period. This is why moms need to take baby steps. But how can they slow down in a fast-paced world? We share the best tips for stressed-out moms in this article.
This is a guest post by Tiffany Harper. Take it away, Tiffany!
People who are not continually improving their performance fall behind. Since most moms want the best for their children, they tend to push themselves hard. And this leads to stress, anxiety, and depression.
To avoid suffering in the long run, you have to slow down. Taking some time to visualize, plan, and reflect will not only eliminate physical and mental problems but also help you stay on track in the long run.
So, how can you slow down your crazy-busy mom's life? Here are a few practical pointers that will help you achieve this goal.
#1 Don't bow to financial pressures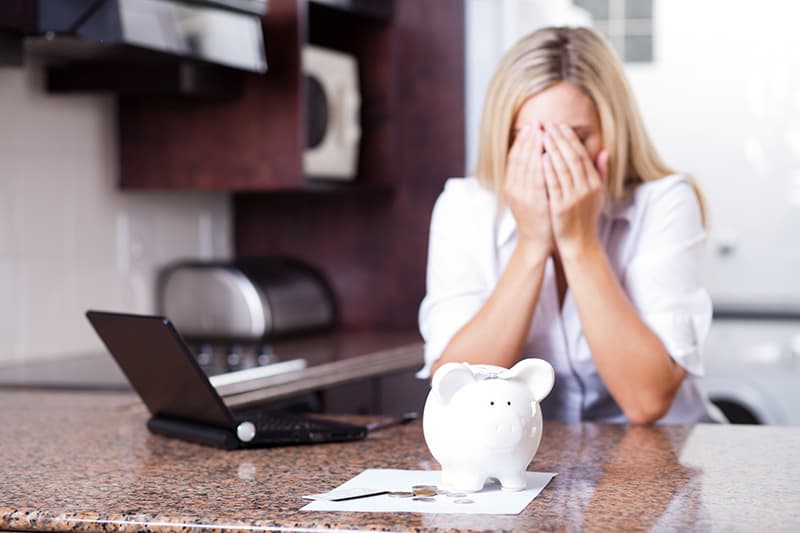 Money problems have existed for hundreds of years. And they are here with us today. Financial issues affected people one thousand years ago are still affecting people today. They might have changed in shape or form. But necessarily, they are the same.
Research studies by Assignment Help Australia and Get assignment help show that finances are among the top stressors for parents all over the world. Parents wake up thinking about money and spend the entire day working hard for money. At night, parents toss and turn while thinking about money as well. Their children crave for things that they can't afford. And this leads to stress and frustration.
According to the U.S. Census Bureau, the average American family's income has gone down by 4 percent. And the rate is expected to decrease during recessions.
You need to keep in mind that no one is better or smarter than you.
Since most families don't have savings or anything to rely on, recessions hit them the most. And the worst thing is most parents feel helpless about it.
With all these facts in mind, it's not easy not to bow to financial pressures. But while others are blaming the government and complaining of the hard times, some parents are having a great time. It seems like they have everything figured out all the time.
You need to keep in mind that no one is better or smarter than you. People who don't bow to financial pressures are just doing things differently. If they can do it, so can you. All you need to do is do what they are doing, and you'll get the same results. No man or woman was ever so lost that he or she couldn't find himself or herself.
So, what do such parents do?
Read books
First, they read financial books every day to gain knowledge. Reading books can save you a lot of time and expensive mistakes because books are usually written by professionals who've done extensive research. In short, they know what works and what doesn't. By reading books, you'll learn a lot of valuable lessons such as saving, investing, and spending. As we said earlier, the problems have always been the same; it's the players who change.
Consult a financial expert
You can also consult a financial expert who'll help you plan and manage your finances in a significant way. Research shows that successful people would rather spend a lot of money working with an experienced financial expert than a cheap financial expert.
Listen to audiobooks
Listening to financial audiobooks on Audible as you drive, exercise, cook, or do my assignment or custom papers will also save you a lot of time if you don't like reading. Once you start saving and investing your hard-earned money, you won't complain of the hard times, nor will you bow down to financial pressures.
✅Click here to check out Audible Gift Memberships
---
Related Posts:
---
#2 Stress harms your body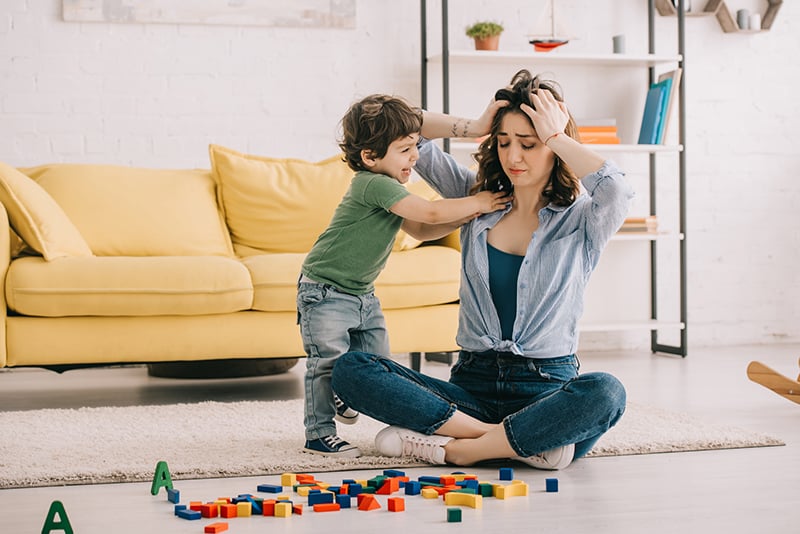 In our world today, tension is normal. But it's not right for you. Research shows that 71 percent of mothers have stress-induced headaches a couple of times every month. Other conditions that are caused by stress include stomachaches, back pain, and palpitations. Others experience panic attacks several times a week.
When you are stressed, your nervous system activates the fight or flight responses, which both tense the muscles, increase heartbeat rates, and stimulate adrenaline. And this affects how blood flows in your body. Scientists have proven that your body reacts the same whether the stressor is a friend treating you harshly or a furious dog running after you.
What harm does stress cause?
According to custom essay papers, stress leads to fatigue, burnout, and depression. Stress will not only affect how you feel but also how you look. A research study conducted by Elizabeth Blackburn found out that stressed moms were ten to seventeen years older than their ages.
You cannot avoid a negative situation or solve a problem by getting stressed out.
While most people think that getting stressed out is normal, the truth is it's not. You cannot avoid a negative situation or solve a problem by getting stressed out. Stress adds more issues into your life. Stress is usually caused by being overly focused on the problem instead of the solution.
How to avoid stress
To avoid stress, keep in mind that you are responsible for everything that happens to you in life directly or indirectly. You are also responsible for how you react in these situations. As Epictetus once said, circumstances don't make a man, but they reveal him to himself.
Affirming every day that you are responsible puts you on the driver's seat, and you'll start thinking of the solutions.
Other ways to avoid stress include:
exercising regularly

journaling

meditation
Exercising
Exercise will not only improve your looks but also help you feel better. A short walk or jog in a serene environment will help you forget about your problems for a while. And this will enable you to look at the problem objectively once you get back.
Journaling
The benefits of journaling can't be ignored. Journaling helps you see how far you've come while keeping you on track. You'll learn a lot about your thinking processes and behaviors. And this will not only help you avoid repeating mistakes but also understand the people around you.
Meditation
Taking a couple of minutes every day to meditate will do wonders for your body and mind. Doing some visualizing exercises, yoga, or breathing exercises will help you calm down and resolve the issues affecting you effectively.
#3 Don't blame yourself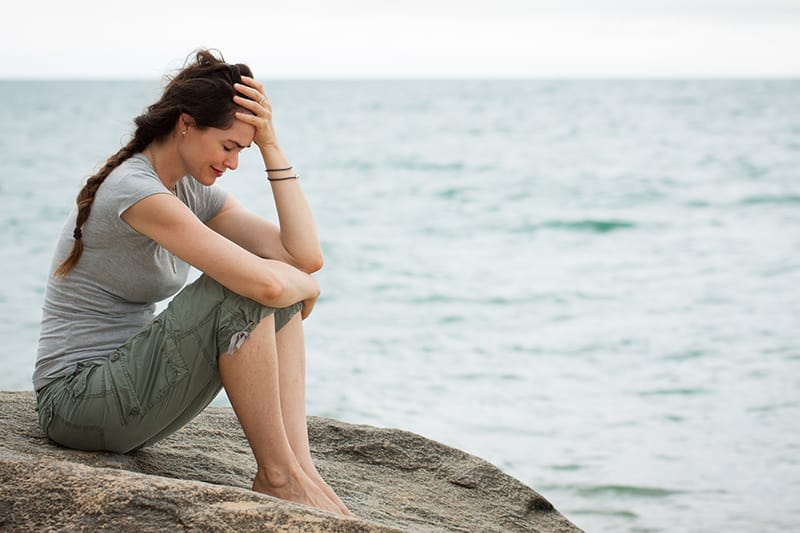 Whether it's your spouse or child's behavior, finances, or health issues, never think of yourself as the cause. At times, you'll find yourself acting the victim without knowing it.
It's important to keep in mind that no one will ever think or behave 100% the way you want them to. Even your dog can't keep up. Also, you can't control people no matter how hard you try. These are the laws of nature.
Our loved ones might behave in ways that will affect us profoundly. During such times, the last thing you should do is blame yourself. Blaming yourself makes you feel awful. And it does nothing to resolve the situation at hand.
People will always do what they want, whether you like it or not. Therefore, it's better to flow with the current instead of being against it. Don't try to control your spouse or children. Being manipulative or possessive is a short-term solution that will lead to severe problems in the future.
Remember, your children are not your property. They came through you, not from you. Appreciate the privilege by listening to them and guiding them where you can. The rest is up to them.
#4 Manage your time effectively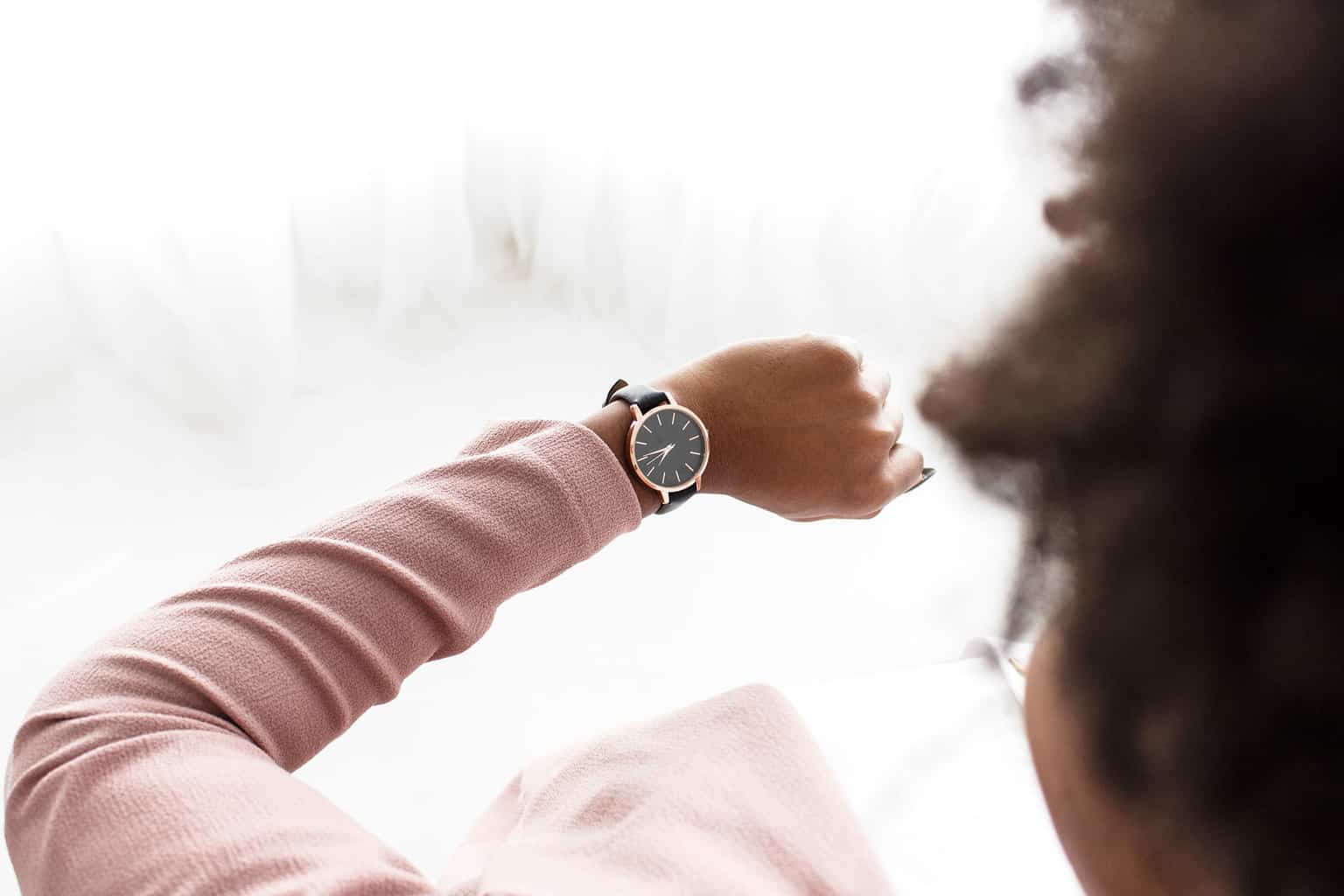 Time management is one of the characteristics of successful people. Unlike money, time can never be recovered. Unfortunately, most people tend to think that they have all the time in the world to whatever they want with no consequences.
"As a parent, you have a lot of balls to juggle at any one time. You have to take care of your health, finances, children, and work, to name a few. All these things require a significant amount of time. Therefore, it is not only important to manage your time but also be flexible", says Alicia Keen, essay writer , and designer from the best assignment writing service U.K. and who works several years remotely and has two children.
Having a schedule or a timetable will guide you throughout the day to stay on track and achieve your goals. As the famous saying goes, time is money. When you manage your time effectively, the money will automatically follow you. It's tough to find a person who wastes time while increasing his or her net worth simultaneously.
Plan your day
Planning your day is one of the best ways to manage your time effectively. You can do this the night before or the first thing when you wake up in the morning—Journal all the activities or tasks that you need to work on.
Arrange your tasks
Next, arrange your tasks in order of priority. Consider using the ABCDE method. A stands for high priority tasks, B stands for essential duties, C stands for low priority tasks, D stands for tasks that should be delegated, and E stands for tasks that should be eliminated.
The rule is you should never work on a B-task when you have an A-task on your list. High priority tasks are usually complex and demanding. But they pay off in spades. Most people tend to work on low-priority tasks because they are fun and easy. However, the rate of return is usually low.
Focus on the highest priorities
The key to effective time management is focusing on high priority tasks all day long. Don't settle for less. Make it a habit to start your day with top priority tasks and then surrender some hours to your children, hobbies, and friends.
#5 Rest and recover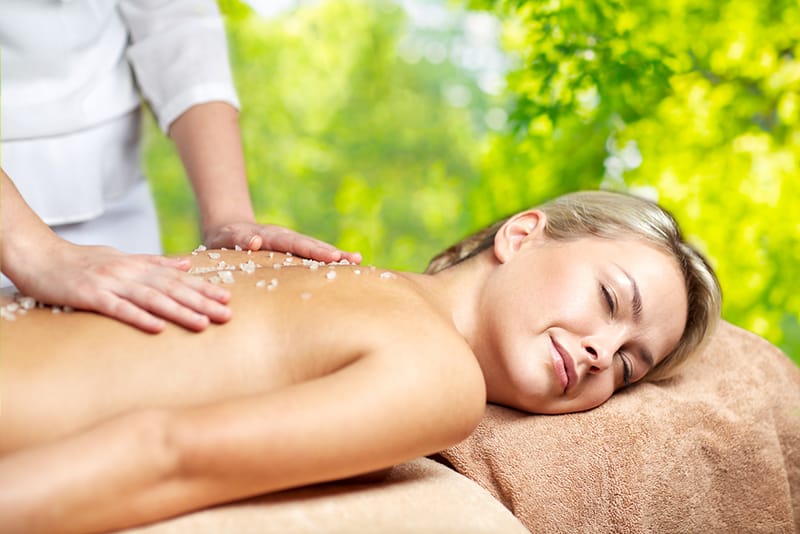 It's essential to take breaks regularly to avoid getting lost and trapped in your daily activities. Parenthood is a responsibility and not a prison. Most moms around the world never find the time to rest and unwind. This is mainly caused by poor time management.
When you manage your time well, you'll have all the time in the world to do what you love. Remember, there'll never be enough time to do everything, but there'll always be enough time to do the most important things.
Working 24/7 without resting will not only lead to stress and fatigue but also extra hospital bills.
Your body and mind need rest to recover lost energies so that you can perform at an optimum level. Working 24/7 without resting will not only lead to stress and fatigue but also extra hospital bills.
Take a vacation
Taking a vacation or a road trip with your loved ones will enable you to have a clear perspective on life, and this will improve your decision-making processes.
Spend quality time with family
Research shows that families where both parents work in different organizations spend less than two minutes together every evening. You can try sending at least fifteen minutes with your loved ones every night.
Unwind
It's also important to indulge in beneficial practices to help you unwind during your free time. Chatting with your friends, responding to emails, and watching T.V. can help you recover. This is a great tip for stressed-out moms.
But they should be done in moderation. Consider indulging in constructive activities such as going for a walk or playing with your child.
BONUS: Spend some time alone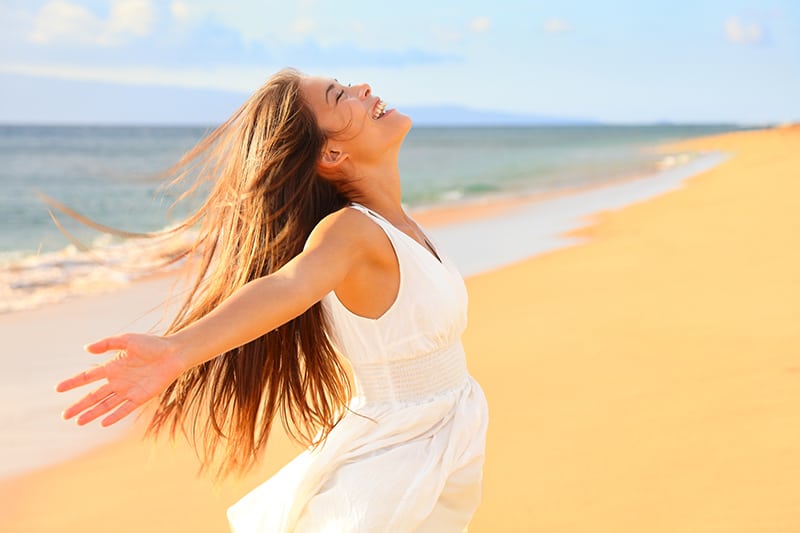 A relationship is as good as the individuals who create it. If you are not happy, your spouse and children won't be satisfied. And just because you are a parent doesn't mean you shouldn't have time for yourself. You need time to take care of yourself and reflect so that you can make better decisions in the future.
Spending time alone helps you to understand yourself on a deeper level. When you know yourself, you can easily understand the people around you.
During your free time, you can:
read

go out for a bike ride

walk

go shopping

any hobby you enjoy
Don't neglect yourself for the sake of others. People will love you for who you are and not how much you sacrifice for them.
More tips for stressed-out moms?
Being a mom is a responsibility and a privilege. Motherhood should make you a better human being in the long run. Unfortunately, it's made more people worse than they were a few years back.
Being a mom is a responsibility and a privilege.
With many balls to juggle, most moms sacrifice their health and well-being to keep things balanced at home. This doesn't have to happen. By using the tips that we've discussed extensively, you'll raise happy and healthy children.
Do you have more tips for stressed-out moms? Let us know in the comments. I want this to be a great resource to help all stressed-out moms out there.
About the Author: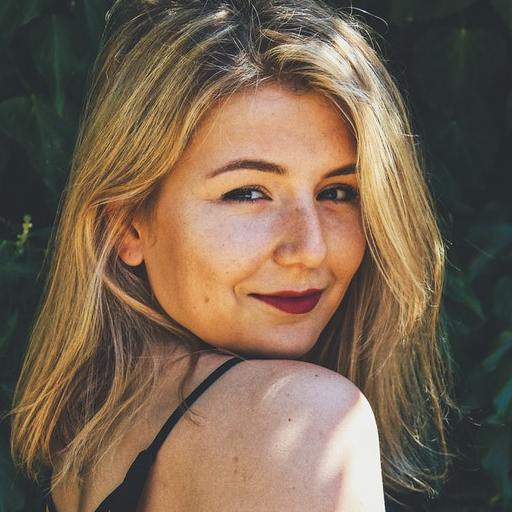 Tiffany Harper is a writer and the subject matter expert at Write My Thesis Assignment Help . She helps essay writing service UK and best paper writing service with the history of societies. Tiffany loves reading about psychology, s0toicism, nature, and history. She wants to start its own NGO and help women all over the world pursue their dreams.
Related Posts:
Pin to Pinterest:
Pin to Pinterest so others can learn about gender equality in entrepreneurship too.