Running a business and being a mom is never easy, but when you try to do both simultaneously, it can be even more challenging. Luckily, most moms already have the crucial skills needed to succeed in the business world: working well under pressure, time-management, and, most of all, creativity and ingenuity. Increasingly, women around the world are setting up their businesses, leading the way in becoming "mompreneurs." But balancing family life with running a business can be challenging. Here are 10 tips to help you with work-life balance.
This is a guest post by Mildred Delgado. Take it away, Mildred!
#1 Remain Open And Curious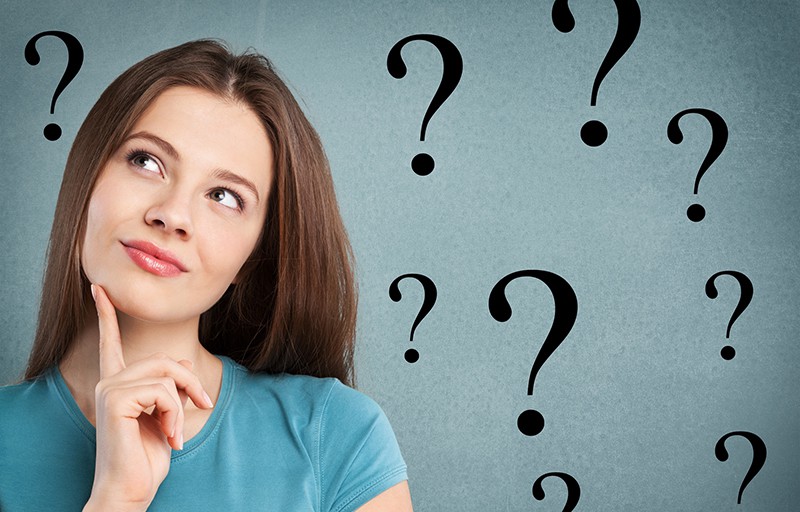 For anyone starting a business, it can seem necessary to have all the answers ahead of time. After all, it is a business you are setting up. You want it to succeed, and so you will undoubtedly have done your research, spent plenty of time getting all the resources, and necessary financial situations sorted and organized, ready to start your business and make it thrive.
Yet, by expecting yourself to have all the answers to all the problems that will inevitably arise, will put undue stress upon your shoulders. It will make surprising or challenging situations more pressured and difficult than they would otherwise need to be.
The reality is that it can be more beneficial for you not to have all the answers all the time. By being open to this, you will be more likely to ask questions and accept support and help from others. Not only will this make the situation less stressful, but it will also allow you to be more open-minded, curious, and resourceful in coming up with a solution.
When you remain open and acknowledging that you will not be able to have the answers to all the problems (whether they are business-related or a parenting issue), you will be able to remain curious and continuously learn. Most crucially of all, you will also develop the necessary flexibility and adaptability required for both parenting and entrepreneurship.
---
Related Posts:
---
#2 Establish A Work Schedule
One of the benefits of starting is your own business is that it offers you greater flexibility regarding your working hours. For many moms, one of the main reasons for wanting to become an entrepreneur is that they want to have more time to spend with their family. Setting up your own business, however, is hard and requires dedicated time for your work, just like any other job.
To succeed as a mompreneur, you need to create a schedule that centers around your commitments and needs. The great thing about having your own business is that you can be creative and flexible with your time. There may be some days or specific times or deadlines that you have to adhere to where clients are concerned. But generally, you can find alternative hours of the day in which to work, freeing up important time to spend with your family.
If your children are at school, make the most of those hours to get working.
Manage your time efficiently by utilizing your children's nap times and bedtimes. There are plenty of moms who work on their businesses either late at night or early in the morning before their children are awake. If your children are at school, make the most of those hours to get working. Another good time to work can be during playdates, as you can get one with some simple admin tasks, such as replying to emails and any back-office related tasks.
#3 Organization Is Key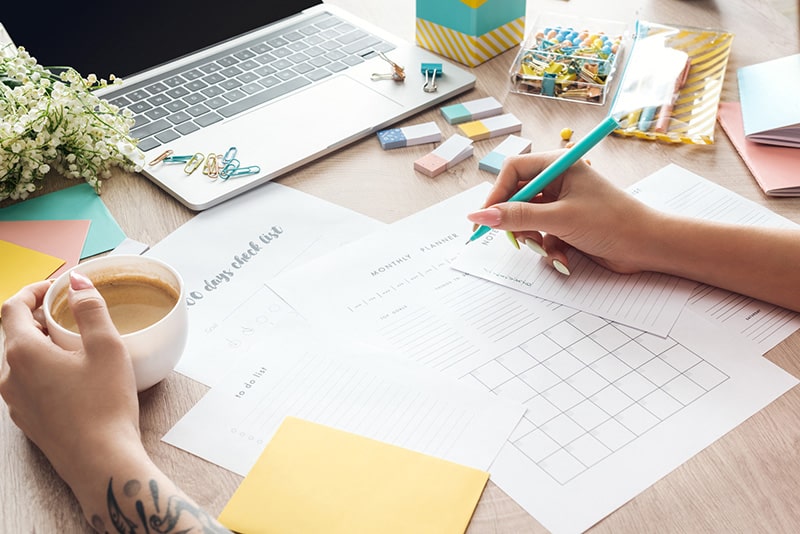 If you have pre-planned your tasks for the day and week ahead, you will find it much easier to focus and get on with your work. Equally, parenting can also be much smoother and less stressful when you are organized and have planned.
When it comes to your business, creating a job checklist can be extremely helpful. At the start of each week, spend some time organizing your tasks and creating a to-do list. Break this down further so that you can plan which tasks need to be done each day. It will give you greater peace of mind knowing that you have all your work-related tasks in hand and that you are staying on top of your workload.
"As with any job, it's important to set yourself small, achievable tasks," explains Linda Newsom, a business writer at Australia2Write and Britstudent. "Don't try to do too much in one day as this can cause you to feel overwhelmed. Try to spread the workload evenly across all the days and remember to factor in some buffer time should tasks take longer than expected or allow you to cope with any sudden emergencies or problems that arise."
When it comes to parenting, to-do lists can help too. Make sure that you schedule in some family time into your day and week, to ensure that your family feels involved in your life. Making lunches the night before (including your own) can help the mornings go more smoothly. Similarly, having n school bags packed and clothes laid out ready the night before can save time in the morning.
You can also get your spouse and children involved in helping you. For example, you might take turns with your spouse to cook dinner or get the children ready for school. If your children are old enough, they can help you by getting their school bags and clothes ready for the next day.
#4 Fight Back Against Mom Guilt
Mom guilt is a real thing; just ask any mom. It can be challenging to try to balance your career and dreams of being an entrepreneur, with the demands of being a mom. Ultimately, as a mother, your children are your focus, and they mean the world to you.
Spending time setting up and working on your business can sometimes make you feel guilty, and as though you are not prioritizing your children over your work.
However, it is important not to let the feelings of mom guilt get in the way. Instead, take some time to assess the situation. What is your business offering you and your family? Is it providing a source of additional income that you can invest in your children's education? For example, you may be contributing money into their college fund or paying for them to take a class they wouldn't have been able to do otherwise.
By investing time in your business, you are also investing time in yourself.
Consider as well how your business is impacting upon you. By investing time in your business, you are also investing time in yourself. This business venture will allow you to pursue your career goals, be happier, and grow as an individual, all of which are important to your wellbeing and your family. Importantly, you will also be able to provide your children with an important female role-model – you!
If you still feel guilty, perhaps take some time to reassess your schedule. Have you factored in enough time for your family? Maybe you need to shift your working hours around a bit more to create more family time. You may well find that the time you spend with your family becomes more important and cherished than it was before.
#5 Reduce Confusions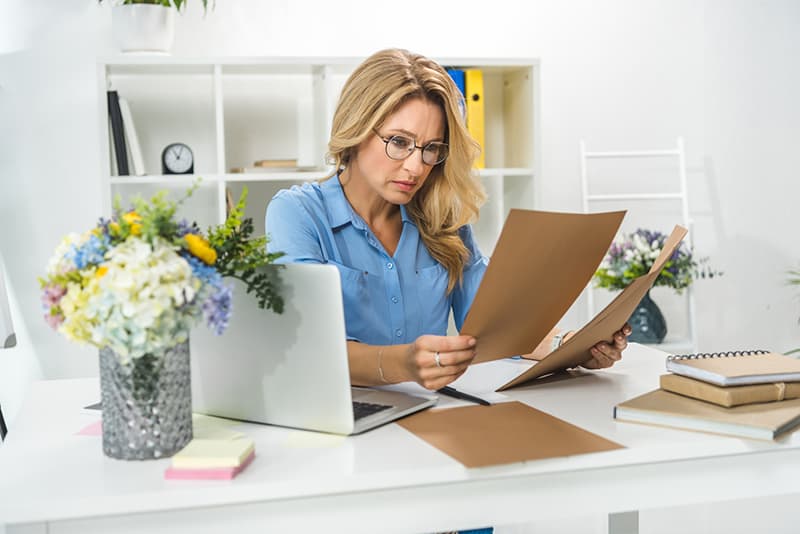 It's important to be able to focus and concentrate on the tasks you have to get done each day. While the internet can be a great tool for both your business and for parenting, it can also be the source of plenty of distraction. Developing discipline is an important skill for both entrepreneurs and mothers.
Don't allow yourself to become side-tracked, looking at something on the internet. Equally important is to turn off on-demand services, such as Netflix or Amazon Prime. Don't try to multitask by watching your favorite series while you work – you'll end up doing neither well. Save those distractions for your time off.
#6 Ask For Help
Asking for help is one of the most important skills you need to succeed in business and as a mom. Trying to do everything on your own will only cause you to burn out and become stressed. Instead, whether it's a business or parenting issue, don't be afraid to ask those closest to you for help.
Asking for help is one of the most important skills you need to succeed in business and as a mom.
Where business matters are concerned, you may find that hiring an assistant (real or virtual) helps you to stay on top of tasks. Similarly, don't be afraid to delegate tasks. The same is also true of your home life. Ask your spouse to help you complete the household chores and to divide some of the parenting and child-caring tasks. Your family will want to help you in any way they can and be involved.
If your children are old enough, you can also ask them to help by doing some chores around the house. Not only does this save you time, but it also helps to teach them important life lessons about responsibility. Similarly, don't be afraid to ask for help from family and friends when it comes to childcare. Alternatively, you can hire help, whether that be a babysitter or a maid to help with the household tasks.
#7 Prioritize Your Health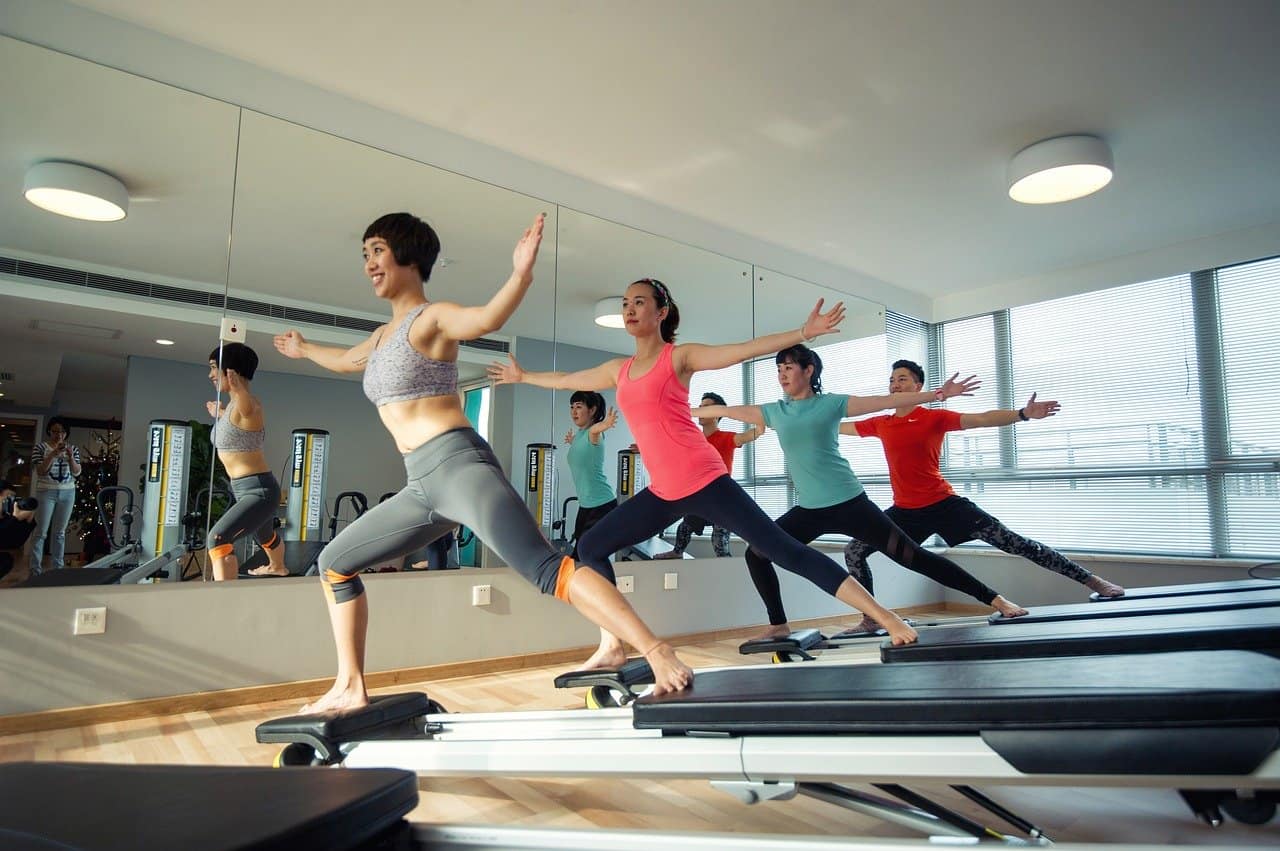 To successfully run a business and succeed as a mom, you need to take care of yourself and ensure that you are living a healthy lifestyle. Make sure that you are eating well. It can be tempting to skip meals to save time or snack on something quick but unhealthy.
Prepare your lunches the night before, so you have a healthy lunch to eat every day. Swap your snacks for healthier options, and make sure that you drink plenty of water throughout your day. Keeping a water bottle with you can help. It is super important to keep your body healthy for optimal work-life balance.
"You should also make sure that you get some exercise each day. All it takes is a little creativity," says Mary Brumbaugh, a lifestyle blogger at Write My X and NextCoursework. "Why not exercise with your children? They can see mom working out and understand the importance of exercise for a healthy lifestyle. If you're sat at a desk all day, take a 10-minute break every couple of hours to do some stretches or yoga. Engaging in some mindful practice for 10 minutes can help alleviate stress."
#8 Take Stock Of Your Accomplishments And Celebrate Them
It's important to take some time to reflect on your accomplishments and sometimes to reset your perspective, especially if you are going through a tough time. Take stock of how far your business and your family have come to help you find the strength and determination you need to continue moving forward.
Take time to mark everyday achievements.
Equally important is taking the time to celebrate all the achievements you have in your business, but also in your family life. Take time to mark everyday achievements. Whether that is a to-do list completed or some quality time spent with your child at bedtime, make sure you note and celebrate the small moments, as well as the big ones. This is an excellent way to achieve work-life balance.
#9 Time For Yourself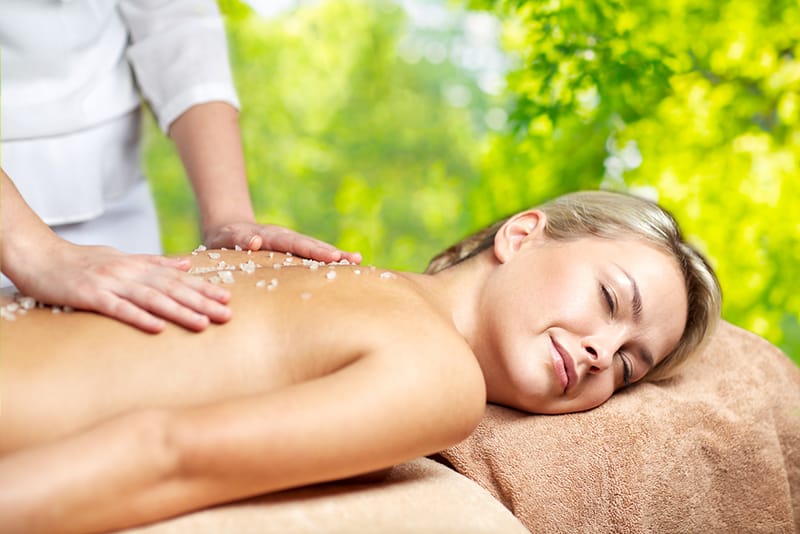 A well-balanced work-life is important for everyone. When you are trying to take care of your family and run a business at the same time, it can be difficult to justify creating some time for yourself too. However, you must do.
You need to find some time – whether it's a whole day or just a few hours – every so often to focus on yourself and recharge. Take this time to do something you enjoy, and that you find relaxing, that doesn't involve your business or being a mom. It might be a day spent reading a book, going for a drink or dinner with your friends, or perhaps a day at a spa.
#10 Be Persistent And Patient
There will be challenges both in your parental and business life. The key is to persevere. Keep showing up each day and be prepared and willing to face the challenges ahead. Juggling motherhood and entrepreneurship is hard, but it will be worth it in the long run.
More Tips for Work-Life Balance?
Do you have more tips for a great work-life balance? Let us know in the comments. We will then share your advice in this article. Please help us make this a great resource on work-life balance for mompreneurs.
About the Author:
Mildred Delgado is a responsible, up-and-coming marketing strategist, working at Dissertation Help and Assignment Writing Services. She is dedicated and hardworking and has already assisted on several high-profile marketing campaigns for companies dealing with UX, as well as supporting web development and mobile app creation. Mildred regularly contributes to research at Thesis Writing Service, where she also presents regular content. A mother of two, Mildred enjoys spending time with her family exploring the outdoors.
Related Posts:
Pin to Pinterest:
Pin to Pinterest so other moms can learn work-life balance too!