Perhaps you've already started some kind of online business but never took the time to develop a brand. This extra effort will help you advertise better and get recognition. Are you ready to take a new leap in the business world and rebrand yourself? If the answer is yes, here are some online business ideas that are both promising and flexible, so you start a new path in your work from home.
In case you're starting from scratch and figuring out how to work from home, first believe me that you've got this! Nowadays, there are plenty of opportunities for moms who want to create a thriving business within the household. Just make sure you know your craft and keep on learning to be competitive.
Secondly, you'll need a whole new brand strategy to boost your online presence and have a real impact on potential customers. Though all these concepts may sound complicated, they're not.
Creating a brand strategy is the big picture. Now let's go over some online businesses you can choose from, according to your skills, resources, and availability.
1. Blogger
Of all the small online business ideas, this is perhaps the most exciting one. Becoming a blogger at first is one of the cheapest businesses to grow; you just need to work on your social media content. However, you'll need extra wit, talent, and lots of creativity to produce content that your community will love.
Be aware, this can become a full-time job. You'll need a meticulously planned content strategy and avoid improvising if you want to succeed. Plan a detailed calendar for posting and work on an email marketing strategy to reach out to prospective collaborators.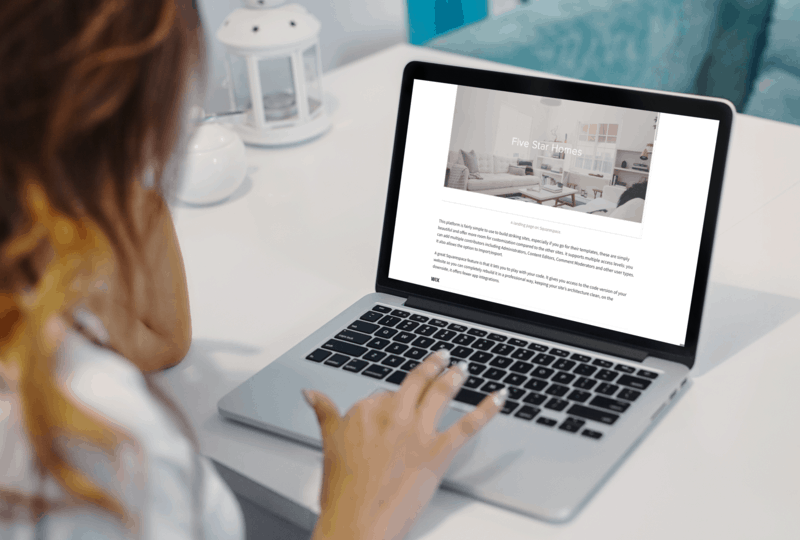 Another piece of advice is to define your niche before readers. If you're too broad when posting content, your effort may be diluted, and people might find it challenging to identify what your deal is about. Think about a particular audience, for example, new moms who are looking for education advice for their children, or moms who multitask between a full-time job and a side hustle. This is one of the great online business ideas.
These are the significant steps when stepping into the adventure of becoming a blogger:
Set goals and a clear purpose before starting your blog.

Choose a platform that allows you to make money from blogging. WordPress and Blogger have some free options that also offer domain and hosting.

Plan your content according to a topic that lets you talk about your passion but is also profitable.

Choose a domain name that is interesting, clear, and memorable.
● Essentials: Internet access, laptop.
● Startup costs: $3.95 a month with BlueHost
✅Click here to start a blog easy and cheap with BlueHost!
2. Designer
When you're passionate about design, you can start a freelance business to deliver graphic design materials and get paid remotely.
The tricky part of becoming a freelance designer is that you'll have to continually look for potential clients and get a couple of regular ones that provide a steady income.
This option can be open if you're a visual artist or illustrator, you can offer custom-made illustrations for invitations, books, magazines, or anyone who needs to put some graphic art into their content.
● Essentials: Internet access, laptop, software license.
● Startup costs: Up to $50 per month for a license.
---
Related Posts:
---
3. Social Media Expert
Today, everybody's looking to improve their online presence, but not all have the time or resources to do so. So if you've had some experience working in the social media marketing business, you can work as an expert to advise others about new trends, best practices, and strategies for their content. Social Media Experts are one of the most lucrative online business ideas.
When promoting these kinds of services, you should, of course, promote on social media and a professional-looking website where people can explore your skills and fees.
● Essentials: Internet access, laptop.
● Startup costs: About $70 for a year of hosting and a domain plan
4. Stock Photographer
Are you good at taking pictures? Great! Photography is one of the most profitable businesses in visual arts.
There are many online marketplaces and photo stocks where you can sell your pictures. The best part of it is that you can sell almost any kind of photography since people from around the world are looking for practically everything.
My advice on this is to carefully choose who you'll be selling to, read their terms of service carefully, and feel free to ask as many questions as you want before submitting your work.
● Essentials: Professional camera, internet access, laptop, editing software license.
● Startup costs: Up to $10,000 in basic equipment + $50 USD per month for a license.
5. Virtual Assistant
Let's point out the fact that moms can handle almost anything, so keeping up with their schedule while being a virtual assistant is a pretty doable job, especially for those who are well-organized.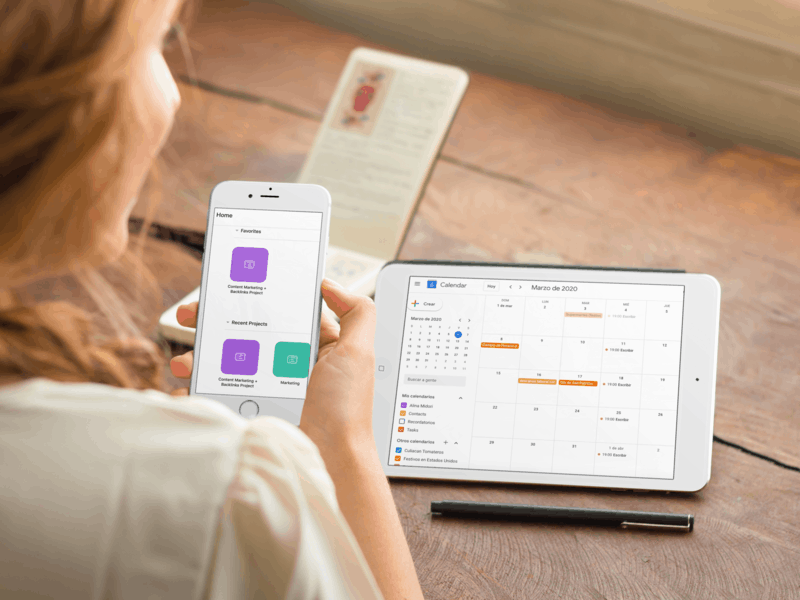 Finding your way as a virtual assistant is one of the best opportunities to work from home because you'd need to invest almost no money. Of course, your rates will depend on your level of experience and the services you offer. You can start charging $20 but eventually can earn up to $60 per hour. It is such a profitable online business idea.
Consider becoming a Pinterest virtual assistant if you love Pinterest. I hire a Pinterest VA and pay her $500 a month. She works with 14 other clients who pay her the same.
To offer your services, you can design a business card. After doing so, you can show off your business card on a mockup.
● Essentials: Internet access, laptop, headset.
● Startup costs: Up to $50 for a headset to take phone calls.
✅Click here to learn how to become a Pinterest Virtual Assistant
6. Online Clothing Seller
You can design your clothing line using online tools, and this is not only a straightforward thing to do, but you can do it fast and sell them quickly if your eCommerce works appropriately. Shopify is an easy to use eCommerce platform that I currently use myself to sell printables and women's handbags.
It's easier than it may sound. Let me share a few tips to help you get started:
Define a niche and a target market for your product. Who's going to buy your clothing line? Try to be specific so you can benefit from online tools that allow you to narrow down your paid ads.

Choose an online selling platform and set up your online store. Shopify is what I recommend. There is currently a 2-week free trial to see if Shopify is right for you.

Create your designs, preferably using online editors that allow you to do it without closing your browser. This way, you'll save hundreds of dollars in software licenses and plenty of time.

To print your designs, you may want to become a print-on-demand seller or find a partner that works this way. Printify is an excellent choice! There are suppliers that print and ship for you, so you don't have to worry about sizes, stock, or managing an inventory.
● Essentials: Internet access, laptop.
● Startup costs: Up to $70 for a year of hosting and domain. Additional fees for selling online or for subscribing to a t-shirt design maker online.
✅Click here to get your 2 week free trial with Shopify!
7. Online Course Teacher
Did you know that online teachers can earn up to $100,000 a month? It's time to share your skills and knowledge and start making money online.
The perks of online teaching is that there's a wide range of courses available. The important thing is that you're a real expert in certain areas or crafts. Check out Teachable to host your own online course and get a share of the billion-dollar online course industry.
● Essentials: Internet access, cam.
● Startup costs: Up to $80 for a conference cam.
✅Check out Teachable now and start your own online course!
8. eBook Writer / Editor
If you consider yourself a decent writer and are obsessed with grammar, this job may be for you.
When you're good with deadlines, it's time to make money using your creative writing skills and attention to detail. A professional writing job could work in two ways: either you offer your writing as an author or as a ghostwriter, which means your writing will appear under someone else's signature.
Also, you can offer your services as an online editor or proofreader if you're confident that your grammar, punctuation, and spell-checking skills are sharp. Fiverr is a great place to look for freelance writing and editing work.
● Essentials: Internet access, laptop.
● Startup costs: About $70 for a year of hosting and a domain plan. Additional fees for publishing online, depending on the platform.
✅Check out Fiverr and start making money as a freelance writer or editor!
9. Translator
Fluent in two or more languages? This small business could be the one for you in your spare time. In my opinion, if you choose your gigs yourself, this is one of the most satisfying jobs you can do from home because mostly you're paid to read things you like and adapting them for a whole new audience.
● Essentials: Internet access, laptop.
● Startup costs: $60 for a year of license for word processing software.
10. Online Vintage Boutique Seller
Do you love finding vintage clothing at flea markets and thrift shops? You may have a profitable business in your hands.
Selling vintage products is not the cheapest option. Still, it is probably is the most exciting online business you can start because it involves research, visiting places, and finding real fashion gems.
The real trick for success in this one is to build a sharp brand image and be especially picky in the curation process. Select items that look unique, so your customers know they're getting unusual finds that they can't obtain elsewhere.
● Essentials: Internet access, laptop, professional camera, and eCommerce store such as Shopify. There is currently a 2 week free trial with Shopify to see if it is right for you.
● Startup costs: Up to $25 per month for setting up an eCommerce store. Additional charges if you hire someone to take professional photos for your catalog.
✅Click here to get your 2 week free trial with Shopify!
Time to Get Everything Set
Ok, so once you're sure about the kind of business you'll be starting online and decided upon a catchy, memorable, and unique brand name, the next step is to create your logo.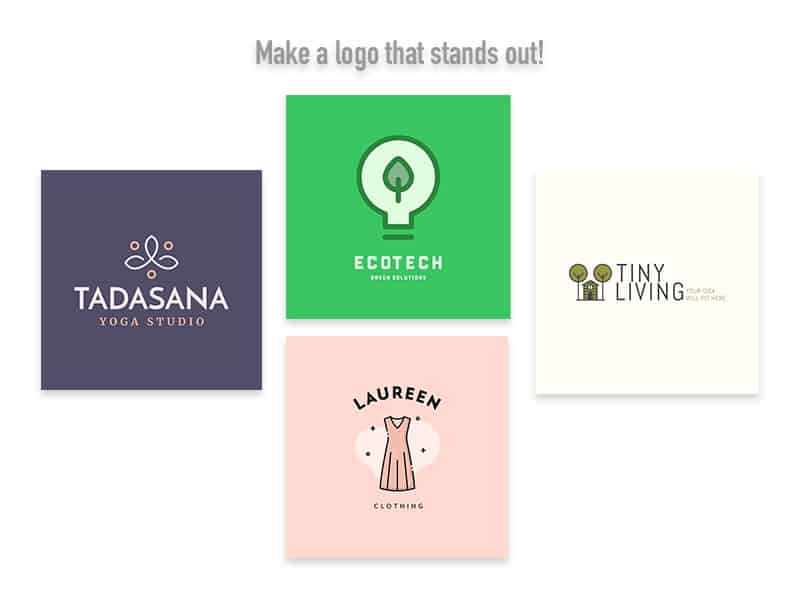 When creating your logo, don't overthink it too much, pay attention to particular things such as proportions, base color, accent color, and background. Take into consideration that your logo must display well online and printed, so if you have the chance to do so, test it out before getting the final version of it.
Then you'll be all set with the essential elements to give a great first impression, and the rest of your brand identity will follow from there.
When you're done designing your logo, let's discuss a few steps to get to work on a successful branding strategy.
Define your Brand Personality
Think about your business as a real person. Does it have a strong personality? At first, it may sound silly to give your brand human characteristics, but it'll help you a lot when defining a voice to talk to your audience.
Prepare Graphic Content for Your Social Media
Preparing graphic content means to organize and plan using a calendar, highlighting important dates for your community and your brand as well. At this point, make sure you're all set choosing your brand colors, the font you'll be using for your content, product photos, and be ready to answer potential customers' questions.
Launch branded graphic content on different platforms and adjust your graphics to current formats and trends. You can use this cheat sheet.
Facebook
Profile picture: 180 x 180 px

Highlighted image: 1200 x 717 px

Cover picture: 820 x 312 px

Shared image: 1200 x 630 px

Shared link: 1200 x 628 px

Event image: 1920 x 1080 px
YouTube
Channel profile picture: 800 x 800 px

Channel cover picture: 2560 x 1440 px

Video uploads: 1280 x 720 px
Instagram
Profile picture: 110 x 110 px

Photo thumbnails: 161 x 161 px

Picture size: 1080 x 1080 px

Instagram stories: 1080 x 1920 px
Twitter
Header picture: 1500 x 500 px

Profile picture: 400 x 400 px

In-stream picture: 440 x 220 px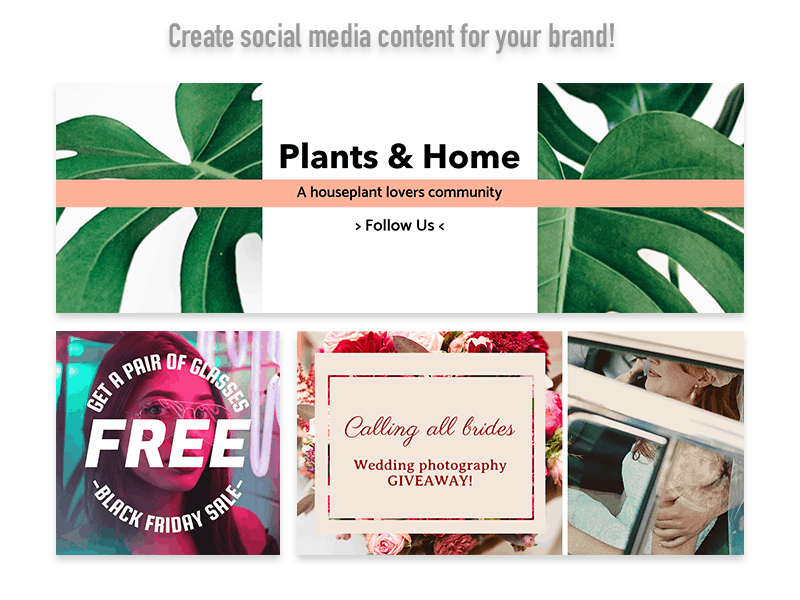 Hopefully, after reading this, you'll get a new perspective on how to make money working from home. Remember, this is a space where we all can share our experiences and give advice to other mom entrepreneurs. Please, feel free to leave your comments!
Related Posts:
About the Author
Alina Midori Hernández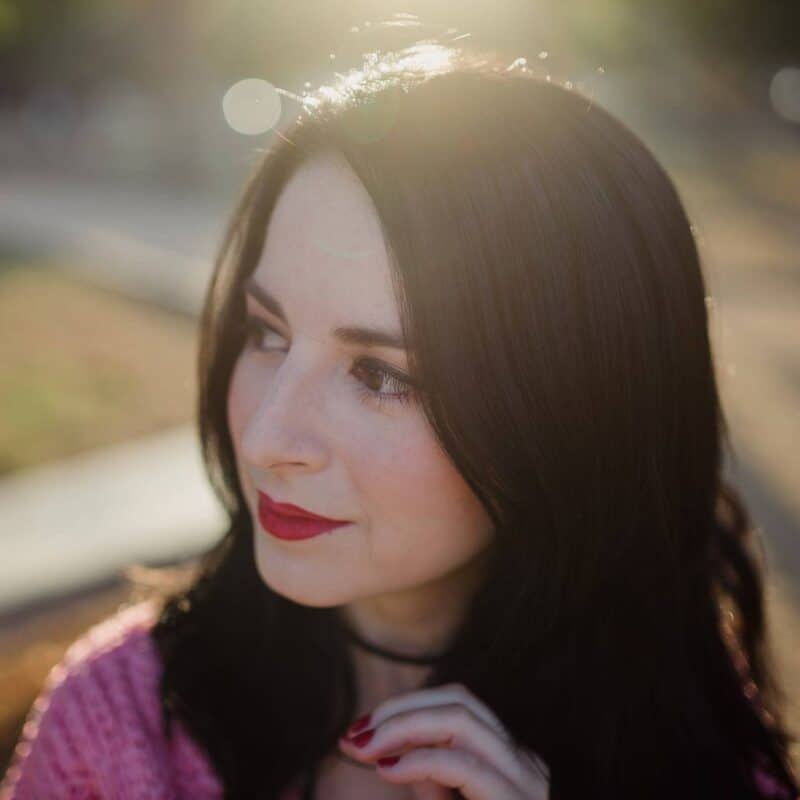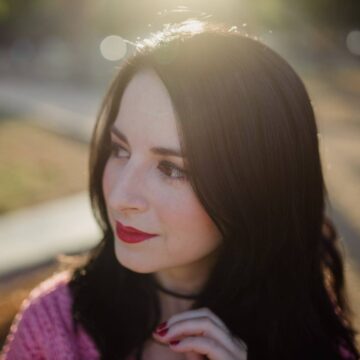 Alina is a content Marketer at Placeit, a journalist at heart and haiku writer. Writing is my job, but writing valuable content is my passion. I run on caffeine, so I'm sorry for what I wrote when I hadn't had my morning coffee.
Pin to Pinterest:
Pin to Pinterest so other moms can learn about these jobs too!