It is easy to make an extra $1,000 from home or anywhere else you are on earth without being restricted to a single office or workplace location. Thanks to the advancement of technology, especially with the inception of the Internet and social media, there are plenty of ways for us to help us put bread on our table without working a daily 9-to-5 job.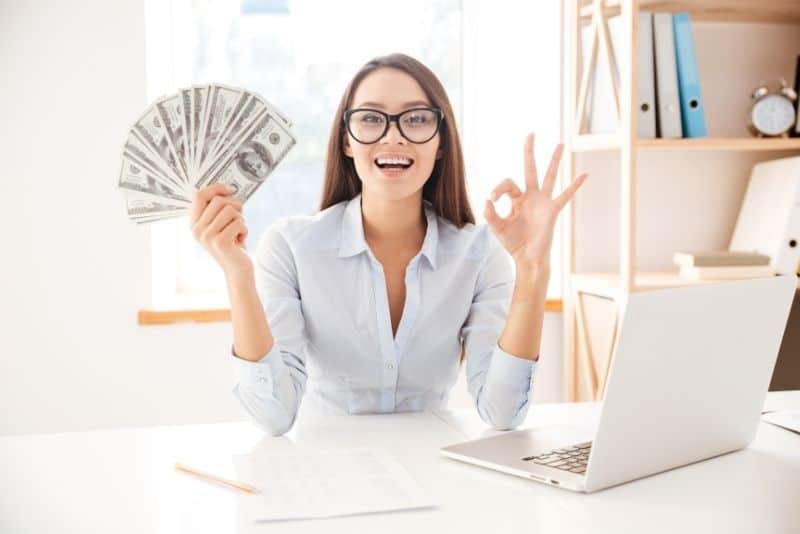 Here are some of the most legitimate ways to earn some good money on the side if you're unemployed or furloughed:
Ways to Make an Extra $1,000 Online or Off-Line
#1 Sell Your Slightly Used Clothes
This is a great way to earn some quick cash on the side. For some fast money, start with local consignment shops or go to sites such as Poshmark or ThredUp to look for buyers.
If you go digital, make sure that the photos of your soon-to-be former apparel are clear and well lit. Besides that, you should also research identical pieces to set competitive prices.
#2 Online Surveys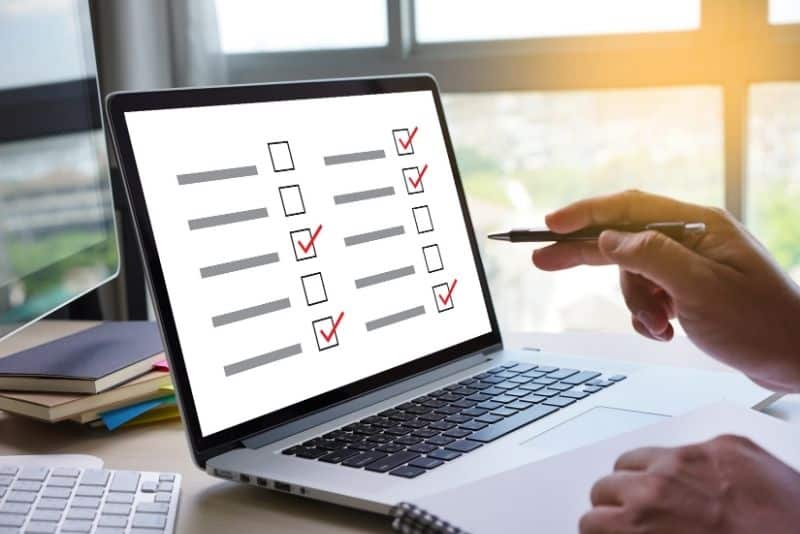 Another super-easy way of getting some extra money is by taking online surveys. This has become increasingly popular among students who can earn a decent green share in their spare time. And this is a good thing as research companies are virtually always looking for someone to survey and test their new products.
For just a couple of minutes of filling out a form, you can make some money fast that can be either in the form of rewards or cash. Some surveys can reward you with about $5.
My favorite survey site is Survey Junkie where I have made over $1,500 already.
You can even sign up for Swagbucks that won't just reward you for taking their surveys but also for surfing the Internet, playing games, and watching videos.
---
Related Posts:
---
#3 Sell Old Games and Books on Amazon
If you have books, games, or devices that are just collecting dust in your house, then it's about time you give them away to someone who can use them, and the best place for you to do that is Amazon.
You can sell some of the pricier textbooks from your college days for a good set of bucks. However, you must ensure that the books are kept in excellent condition. And if you attempt to scam people like this, then you'll get a plethora of negative reviews on your Amazon product's page.
But even if very few people notice those defects, you need to be upfront about them and patch them up right away. Remember, the more old stuff you have to sell, the more you have the opportunity to make an extra $1000.
#4 Cell Used Tech on Craigslist
Another place for you to sell or resell used electronics is Craigslist. It is possible for you even to buy a premium version of those electronics. Sometimes, you can flip these items by buying and then reselling them.
Besides Craigslist, there's another website by the name of Gazelle where you can sell any of your used phones. Other similar companies have a separate business model that focuses mainly on buying used phones before refurbishing them.
Whatever the case may be, expect some quick cash on your end if you have any of these items merely rotting away in your house.
#5 Make How-To Videos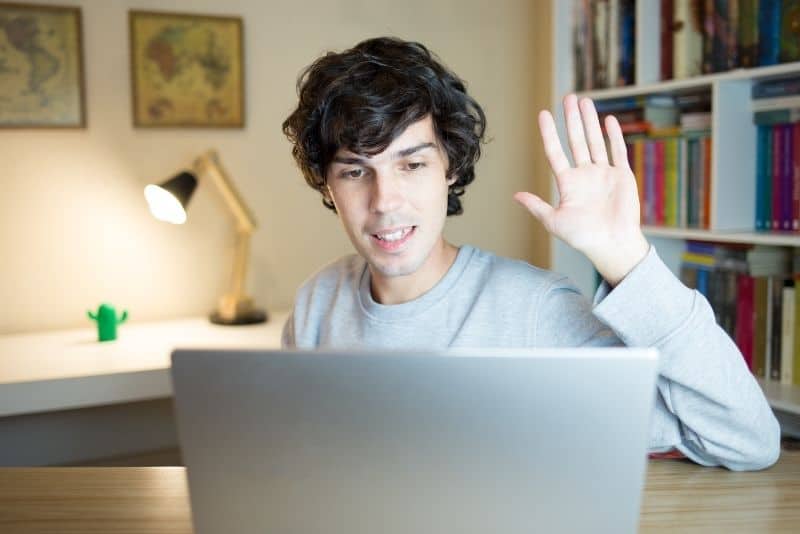 YouTube has grown into the ultimate source of all video guides and courses. Various instructors worldwide can monetize their videos by charging a specific fee for subscription or offering password-protected content to only paying customers.
To strike it big with these how-to YouTube videos, you need to incorporate specific phrases that people use on Google and other search engines. You can look up some how-to videos yourself on the global video-sharing platform by merely typing "how to [insert your preferred topic]" into the search bar of YouTube, and you'll start seeing some phrases being generated in the drop-down menu.
Use the same keywords when writing the title, description, and tag of your video (s).
#6 Take a Teaching Job
Online teaching has become the new normal ever since the coronavirus pandemic engulfed the entire world. But just because your teaching from the comfort of your home doesn't mean that you can't make as much as a regular school-going teacher does.
VIPKID, an online tutoring platform, allows us to take courses for kids K-12 in just about any subject we choose.
Of course, your potential employer will need to perform a background check along with getting your preferred course idea approved, but besides that, you're good to go at VIPKID. A VIPKID teacher is said to make about $35 an hour.
That means that you'll have to teach 30 hours online every month to make an extra $1000. But since you're freelancing, you decide how much you get the charge for a class and how many hours of teaching you can contribute in a single day to reach your monthly target amount.
#7 Open an Affiliate Website
Affiliate marketing sites are built based on reviewing or recommending specific items or products. And if the reader had to buy a particular product through an affiliate link, you get a commission.
Naturally, you won't be minting money off something like this, but there are several high-profile sites based only on affiliate revenue.
Wirecutter is one site that became so profitable that the New York Times eventually bought it for $30 million. Then there's Outdoorgearlab, a site dedicated to hiking and camping gear reviews, and Lucieslist, a site focused on baby product reviews.
So if you wish to open up your affiliate marketing site, join a particular affiliate program that best describes your website's niche.
#8 Get Paid for Surfing the Internet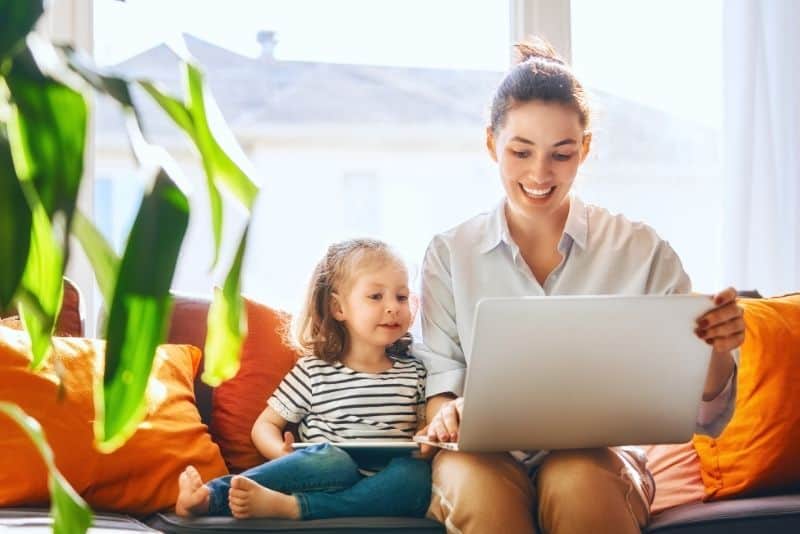 Being paid for only looking at various sites, images, and other places online is an easy payday for just about anyone, and you don't even have to change your behavior for it.
Qmee.com is a website for searching in Google, Yahoo, Bing, eBay, and Amazon. All you have to do is install an add-on to your browser, and when you search, you'll come across a couple of sponsored results along with the regular search results.
Every Qmee search result comes with a bunch of cash rewards attached to it. If you find the ad interesting, you can click it and then collect that reward. The best thing about this is that there isn't any minimum to cashing out.
If you get the hang of it, you can even make an extra $1,000 from home as well.
#9 Be a Website Tester
This is another fun online activity that people can engage in and also earn pretty well at the same time. Several companies hire individuals to test their websites and then provide feedback on them. This involves testing out several website elements, such as signing up, seeing how the interface works, or just sharing your opinion about the website's looks and usability.
Websites such as UsertTesting.com enables companies to put up testing jobs where anyone can sign up to take part in the test. Whatever testing you do, you'll be paid for it. For instance, the site will pay you around $10 through PayPal for every 20-minute video you watch and complete.
#10 Drive around for Uber or Lyft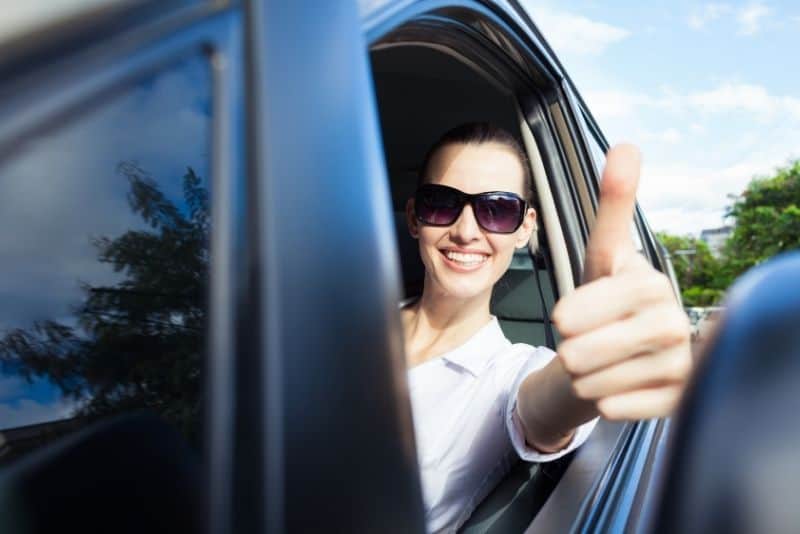 If you don't mind driving around for a living, Lyft or Uber can be your calling. Either one of these driving services will reward you with cash for merely driving passengers around. Don't forget to consider the maintenance and gas costs as well.
But to make this work, you need to have a car that doesn't just work but is also in excellent condition. The drivers need to agree to a background check and a review of their driving history.
#11 Be a Virtual Assistant
Like a regular business assistant, a virtual assistant is a person who aids business owners in running their business. Some of the responsibilities of a virtual assistant include:
responding to blog comments or emails

decluttering email inbox

writing sales copy for landing pages or sales brochures

scheduling virtual meetings and appointments
#12 Take up Babysitting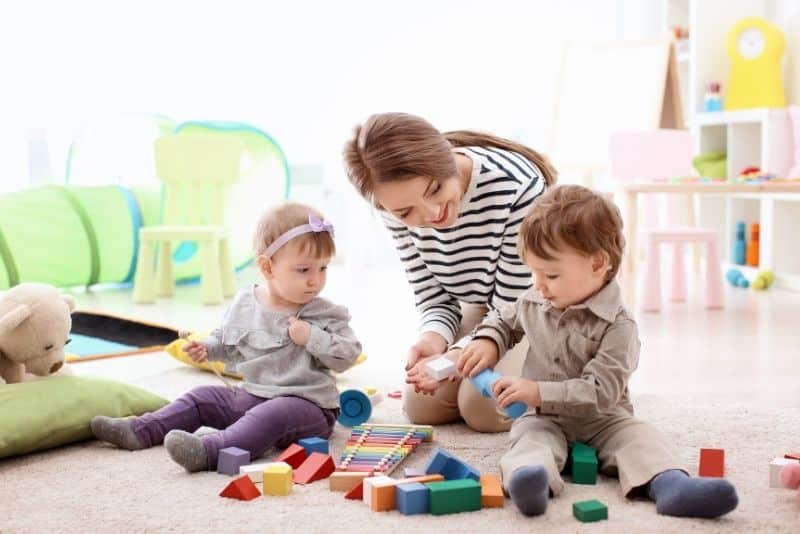 Those in high school, college, or even recent retirees could take up babysitting. One of the best ways to get started is a word-of-mouth referral from either family members or friends. This is an excellent way to make an extra $1,000 from home!
However, you can also find babysitting gigs online by creating a profile for free on Sittercity or Care.com to find even more opportunities. You can also make yourself more marketable by including specialized skills such as having CPR experience or certifications with special needs kids.
#13 Develop and Sell Printables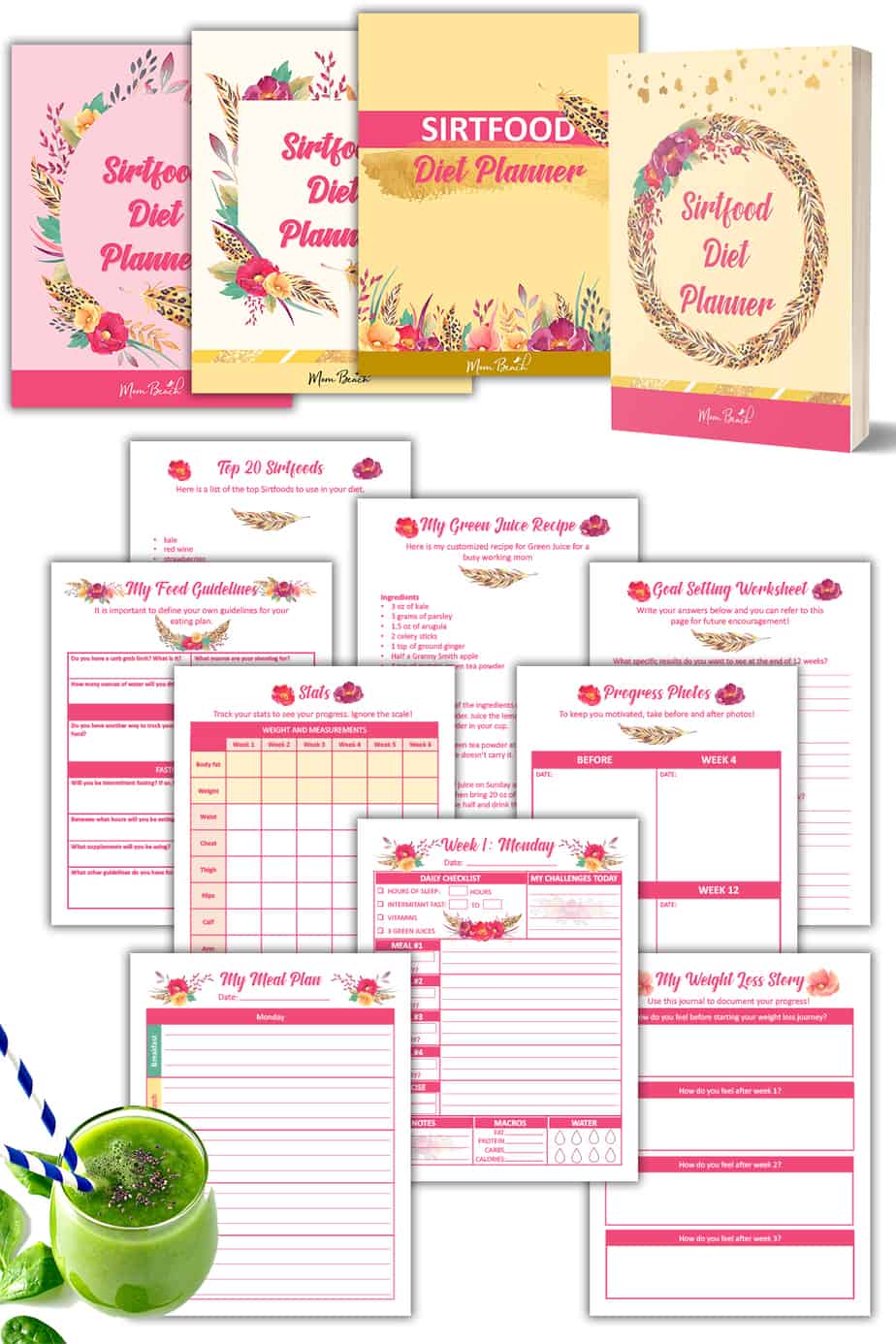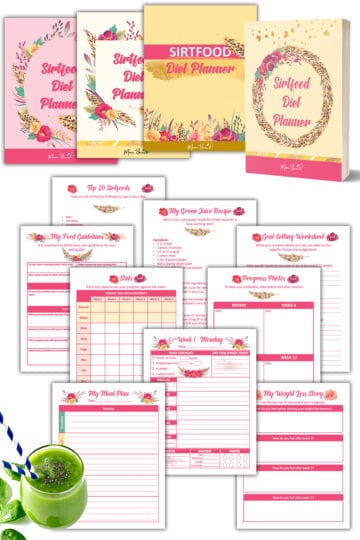 Printables are a big-money get too, so much so that it can allow us to make $1000 monthly or even more if we sell them online. Sarah Titus is one such individual who has a million-dollar business by selling printables via her Shopify store.
It sounds pretty insane, but believe it or not, it is true. And if one person can do it, there's no reason to think why you can't. There are several printables that you can make on your thanks to Google Slides or Canva. Some of them include:
checklists

home management printables

devotionals

money management and budgeting printables

educational printables
I currently make over $5k a month selling my own printables in my own Shopify store.
Shopify is an excellent platform to sell on. There is currently a 2-week free trial!
For an easy way, there are PLR or private label rights printables that are ready-made. If you want ready-made printables to resell as your own, check out my commercial printable store, PLRBeach.com.
#14 Podcasting
Podcasting is pretty hot, especially for those traveling long distances by car, subway train, or any other modes of transportation before getting to their desired destination.
What's more, is that podcasting isn't necessarily complicated and doesn't have to be either. All you need is a laptop, a microphone, and some free recording software, and you're good to go. Better yet, you don't even need to run a podcast every day as once a week is more than enough.
There are several ways to profit from a podcast, and the most obvious of them all is commercial sponsorship. However, you can even use podcasting for advertising your own set of products and services.
#15 Be a Graphic Designer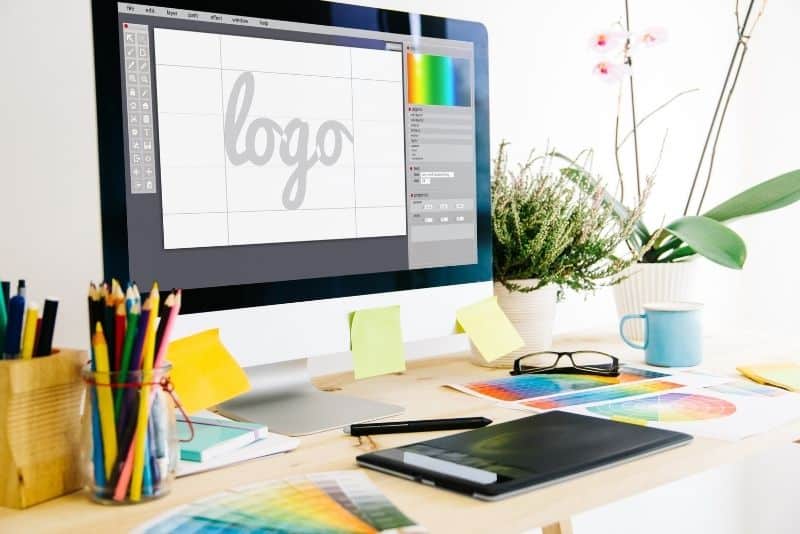 Dollar signs are everywhere for those who possess impeccable graphic design skills, especially if they've tried their hand with freelance platforms such as Illustrator or Photoshop.
Using any of the platforms mentioned above, you can get started by creating a profile first, coming up with creative ideas, and then testing your skills on a platform such as 99designs. 99designs is a website that pits you against other designers competing for specific projects. If any client approves of your design, you will be assigned the task and start working right away.
If you play your cards right, you can earn more than making an extra $1000.
#16 Become a Delivery Driver
Do you have a car, motorcycle, or bicycle that's just lying around in your garage or driveway? Well, if you were to combine any of those modes of transportation with your smartphone, you could make a decent but for yourself by either delivering food or people in your spare time.
You can get started today by signing up for delivery companies such as Deliveroo, who are always looking for brand-new riders. What's unique about this company is that it provides you with complete flexibility, lets you work whenever you want, and delivers food from restaurants. You can make about £16 in an hour from this.
If you want, you can also double your opportunities by getting in touch with local big-chain restaurants like Pizza Hut or Domino's to see if there are any vacancies available.
#17 Take Advantage of Cashback Shopping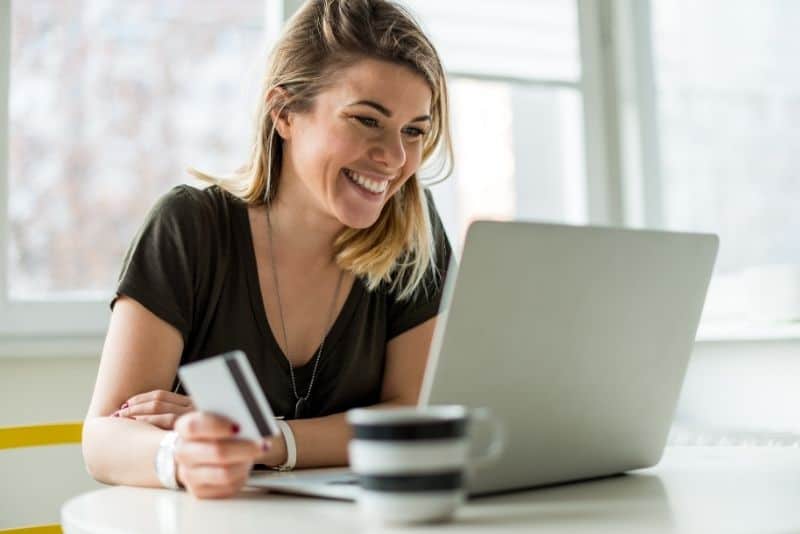 This is a great way to make money and save money if you're a student. Cashback shopping allows you to make money with every item you buy from the store, offering you either 0.5% or 10% cashback. This is a great way to make an extra $1,000 from home!
There are plenty of cashback websites that pay shoppers a commission that they would otherwise earn. To get started, we suggest checking out sites like Quidco.com, Swagbucks, and Top Cashback, which are free websites and offer some of the most fine assortment of exclusives and retailers.
#18 Bonus – Start a Blog
I currently make over $15k a month by blogging. Here is our free blogging tutorial that is extremely comprehensive! Starting a blog is so cheap if you get hosting with BlueHost. It is less than $4 a month!
Get our free Blog Planner to have a successful blog!
More Ways to Make Money From Home?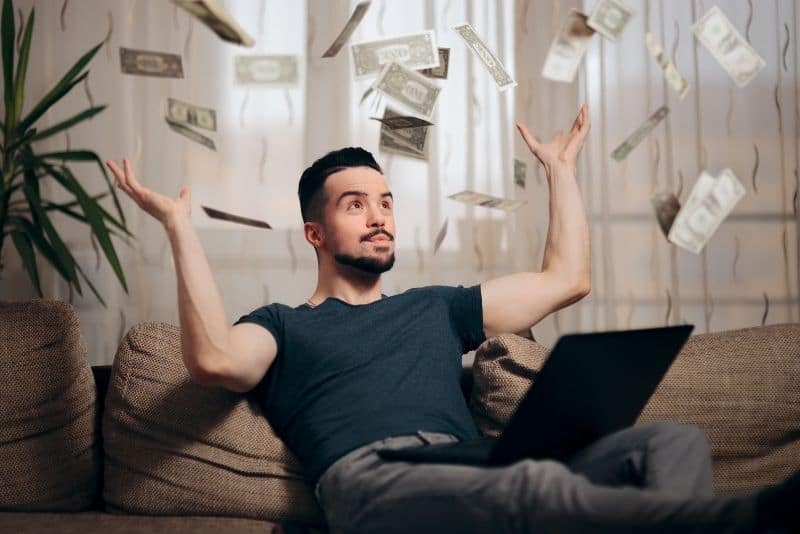 These are just a few of the many jobs available online or on foot that can help substitute what you make an extra $1000 from your regular office or workplace occupation. As you can see, all hope is not lost. As long as we continue to exercise social distancing, practice the general COVID-19 prevention measures, and access all of those mentioned above online and off-line jobs, we can make it through these difficult times.
Do you have more ideas on how to make $1k a month online? Let us know in the comments!
Related Posts:
Pin to Pinterest:
Pin to Pinterest so others can find out about these 17 legit ways to make an extra $1k from home online too!