Is getting into the Mediavine ad network one of your goals? Has Mediavine rejected you? Mediavine can be tough to get into because there are specific requirements such as needing 50,000 sessions, not page views. The traffic must be diverse and not simply come from one or two viral pins. Here are 7 tips on how to get your blog into Mediavine!
Update: 6/15/20 Mediavine now wants 50,000 sessions to apply.
This is a guest post by Chantal Steele. Take it away, Chantal!
Chantal's Journey to Get Into Mediavine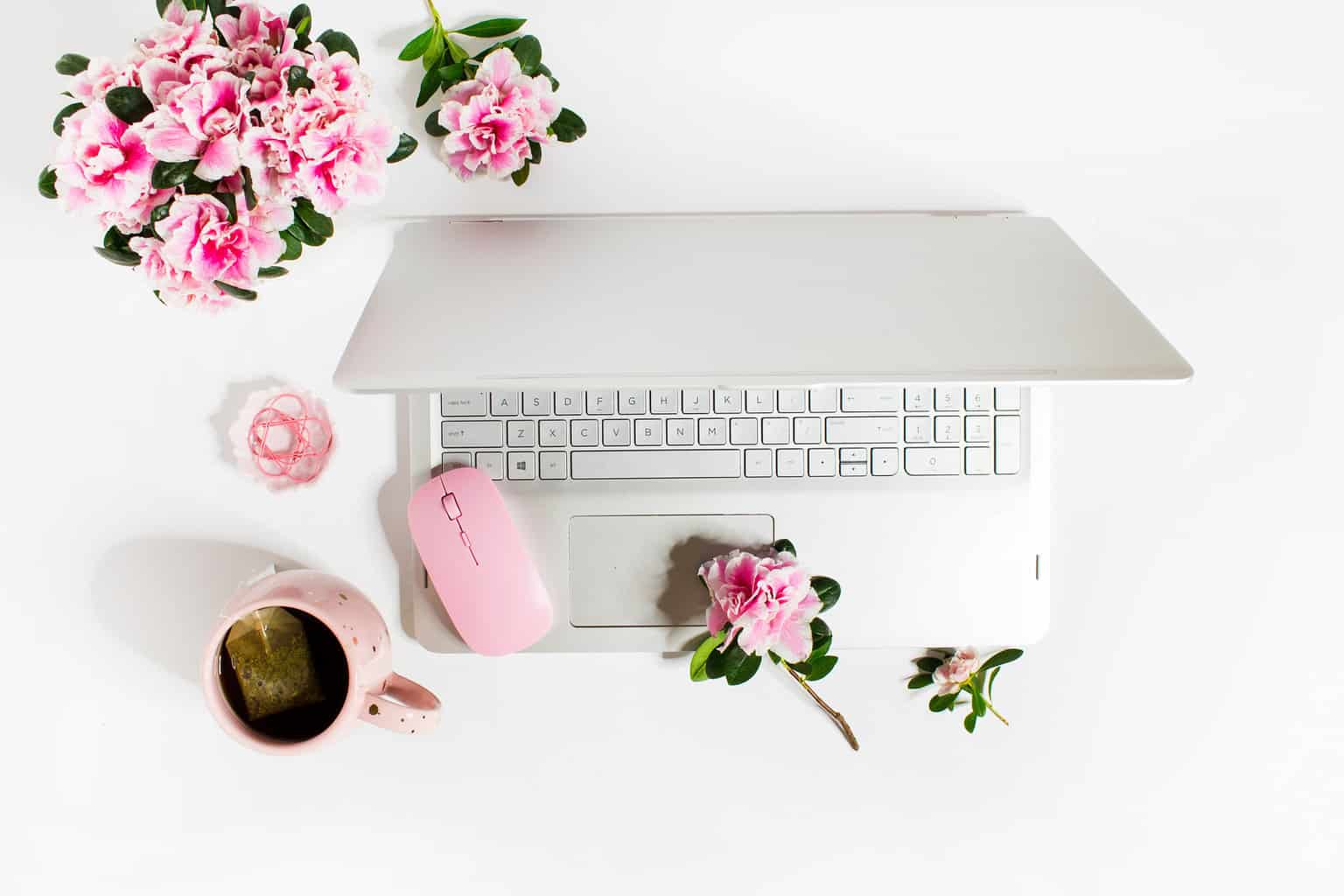 It was July 2019, and I'd just completed an expensive blogging course promising me big things.
I'd had my highest month ever in terms of page views (just over 35,000) and was excited about the possibility of reaching even higher.
I had been reading about Mediavine, an elite ad network, for a couple of years. I'd read all kinds of Mediavine reviews, and everything sounded great.
My hope was to get accepted into this network using my new personal traffic record.
Bloggers in all niches raved about their experiences with Mediavine – earning them far more than any other ad network they'd tried.
I had made it my personal goal to get into Mediavine – and the course I'd just taken promised me I could get there with its strategies.
Having been a blogger for a few years, I was honestly at the end of my rope. I told myself that if taking this expensive course couldn't get the cash flowing for me, and I was done.
Yep, done blogging altogether.
(If it sounds dramatic, that's because it was – for me anyway!)
Because I had tried several other ad networks with no luck – I'd only earned pennies – I was a bit tired of the blogging game altogether.
But I was willing to give it one last, honest try. If I'm honest, I just wanted to make money blogging – badly.
---
Related Posts:
---
I knew Mediavine's entry requirements were "tough" for little bloggers like me.
I had to have at least 25,000 sessions even to be considered! (Update: Since June 15, 2020, Mediavine now wants 50,000 sessions).
Knowing that, and feeling proud of my pageviews (with my sessions for the month just a tad behind), I applied to Mediavine with fingers crossed.
A few weeks later, I received a disappointing email.
Yep, even with over 32,000 sessions for July, I was rejected by Mediavine.
Editor's Note: I was rejected from Mediavine at first too. I had a viral pin so was able to get 27k sessions. When Mom Beach started getting traffic from both SEO and Pinterest, I applied again with 39k sessions. I was finally accepted!
But why?
The friendly Mediavine rep said that while my site featured good content and my sessions were acceptable, there were a few problems.
Firstly, she noted my site's average "time on page." This is how much time each viewer was spending on my website before leaving. At that time, mine was a mere 2 seconds on average.
Second, the Mediavine rep said that she'd like to see diversified traffic. I was getting nearly 95% of my traffic from Pinterest. While that traffic is essential to me, and may always be, it is a very hit-and-miss demographic. I had almost no traffic from search engines, and this hurt my site.
Lastly, the rep noted my "bounce rate." This is the percentage of people who get to your site and leave immediately. They don't click to other pages – or even bother to read the one they clicked on initially. My bounce rate was over 92% at that time.
All of these things combined meant that I had weak interaction and engagement on my site. This would significantly impact my site's ability to earn ad income.
I couldn't be accepted to Mediavine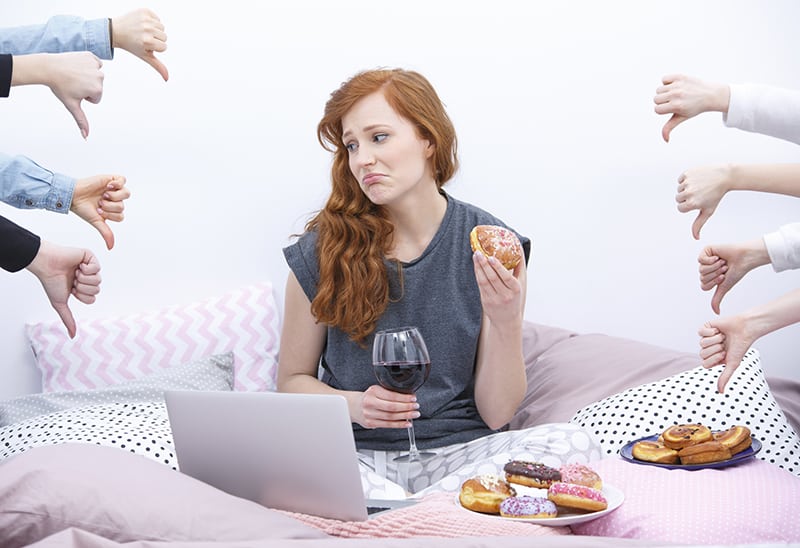 As it turns out, figuring out how to get your blog into Mediavine involves much more than getting to 50,000 sessions per month!
While the Mediavine rep was kind enough to offer me some advice for improving my site's issues, I was tempted to throw in the blogging towel right then and there.
But now, nearly nine months later, I am so grateful that I didn't.
I decided to put my head down and learn to diversify my traffic and increase the time people were spending on my site.
I reapplied to Mediavine in March 2020 – and have finally been successfully admitted!
Turning My Mediavine Rejection Into Success
Since deciding to give it one more try, I have learned a lot about the Mediavine application process and how to qualify for Mediavine. Today I want to share my tips for applying to Mediavine with confidence.
But first, let's get a few things out of the way.
If you're currently asking yourself questions like, "How do you qualify for Mediavine?" and ONLY looking at traffic and sessions, you're going about it wrong.
You might have even experienced a sad Mediavine rejection as I did. Maybe you're wondering what you did wrong. (I'm going to tell you!)
So don't go just for pageviews and sessions – because that's not all there is to it, especially if you're getting most of your traffic from Pinterest.
Learn from my mistakes and start paying attention to more than just the amount of page views or sessions you are getting each month.
Don't worry – I plan to share many tips on how to get your blog into Mediavine. But first, let's get through the basics.
What is Mediavine? + How To Get Your Blog Into Mediavine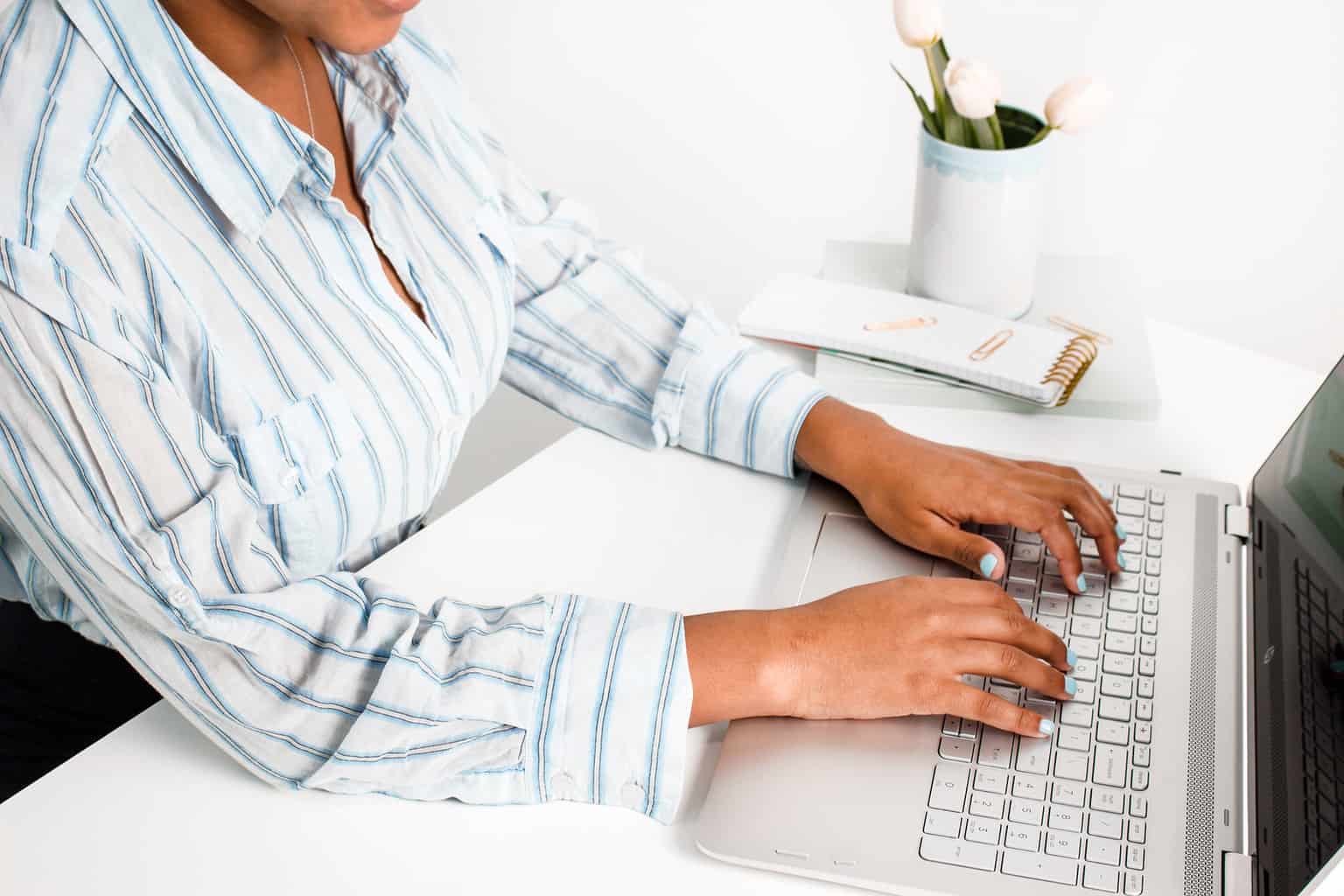 As mentioned, Mediavine is an elite ad network that helps bloggers monetize their sites.
I say, "elite" because Mediavine is notoriously challenging to get into, and the quality of the publishers/sites they admit is high.
I am sure that you have seen ads on countless websites – and those ads are served by an ad network such as Mediavine.
When clicked, ads generate leads or sales for the advertiser. This results in income for the blogger or website owner. (Sometimes you get paid just for ad impressions/views, too.)
Because many bloggers want to make money online (let's be honest, most bloggers do), ad networks are appealing. That's because ad income is mostly passive, meaning that a blogger doesn't have to do anything other than sending traffic to their sites to earn ad income.
They simply display ads and watch the money trickle in. Sounds good, right?
Why You Want to Join Mediavine Over Other Ad Networks
Mediavine is famous for two things. First, they are known for paying their content creators way better than other ad networks. Secondly, they are known for top-notch customer service and setup.
Editor's Note: Mom Beach has been with Monumetric and Gourmet Ads previously. Both did not pay as much as Mediavine! I earned $700 last month from ads alone with Mediavine.
They will all but hold your hand through the process of setting up your ads!
I can say firsthand that this has been my experience, too.
Mediavine helped me with blogging advice before I was even one of their publishers, after all!
But moreover, I have seen my ad income shoot way up, even as a blogger getting under 50,000 monthly sessions average.
Previously, I had tried AdSense (Google's ad network), InfoLinks, Media.net, and a handful of other ad networks.
I earned pennies on those networks, even when I had what I considered "high traffic."
To give you some perspective, I started earning well over $10/day with ads immediately after joining Mediavine. (This was within days and only about 1,000 daily page views!)
It took me a full year to get to the payment threshold on one network, and now I am getting paid monthly, no problem!
How much do you make with Mediavine?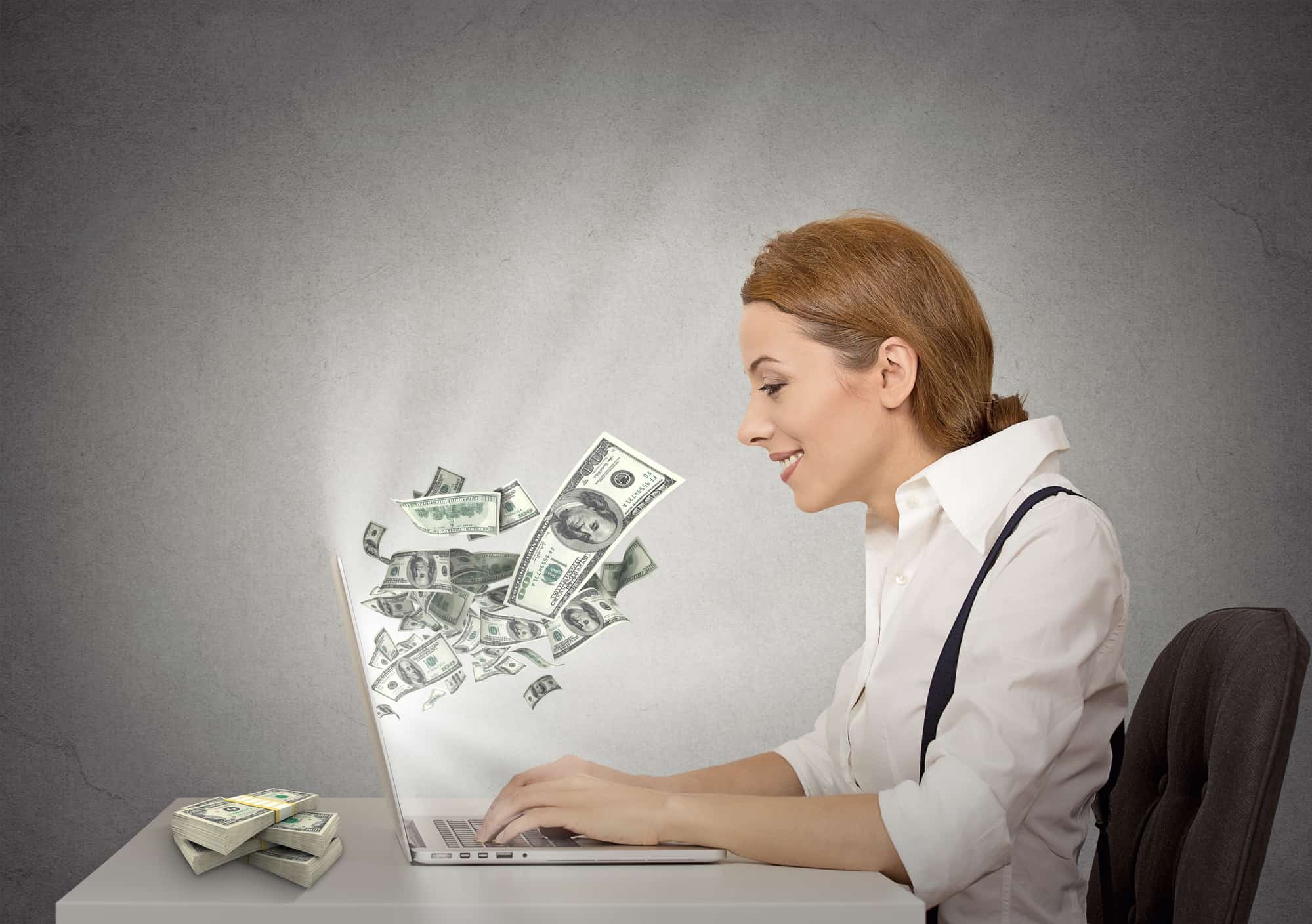 Putting a number on your expected income with Mediavine is hard, but know that it will be more than what you could earn with most other networks.
I have already told you that I started earning over $10/day, while my blog was getting only 1,000 daily pageviews.
But that was just the beginning! I still consider myself a small blogger, and I have only just started with Mediavine, but I have seen up to $17/day so far.
This may seem like a small amount to some, but for me, it feels fantastic!
Of course, I have made it my overall goal to increase that to a daily average. ($17/day = $510/month.)
Other bloggers have reported making up to $5000/month with Mediavine alone. I have found reports left-and-right in the $4k range, which is still surprising when you remember that this income is somewhat passive.
I also have to assume that bloggers are making more than that because only a handful of bloggers post their income publicly.
Are you interested in figuring out how to get your blog into Mediavine yet? Let's go over the official Mediavine entry requirements before we dive into more specific tactics.
Mediavine Entry Requirements
You will be required to provide analytics from Google regarding your traffic if you want to apply to Mediavine. But before you do that, you will need to show that you meet the fundamental requirements. (Find their blog post about how to get your blog into Mediavine here.)
How do I get into Mediavine? Per Mediavine, here are the basic requirements:
High quality, original content (no regurgitated, stolen content)

"Clean" traffic – not sent by bots or paid for

Site must be in good standing with Google Adsense
This is all seems very straightforward. Based on what we know from my personal experience, there is more to it than what's listed above. "How many page views do I need for Mediavine?" is the wrong question.
Under the umbrellas of "high-quality traffic" and "clean" traffic, Mediavine also wants to see the following:
Traffic coming from more than one source

Engagement on your site, preferably a low "bounce rate."

High time-on-page – more than a few seconds on average

The more organic traffic, the better
All of this can seem like a significant pain to work on, but know this: the more you improve your site in these areas, the more ad revenue you'll later earn with Mediavine (when you get in, of course).
Why? Because ad income is directly correlated to the amount of time, a user spends on your site, as well as how much scrolling they do/what they see.
If you're like I was and are relying on Pinterest for the massive majority of your traffic, this is where you'll want to pay attention.
You

could

apply to Mediavine and cross your fingers in hopes that you'll get accepted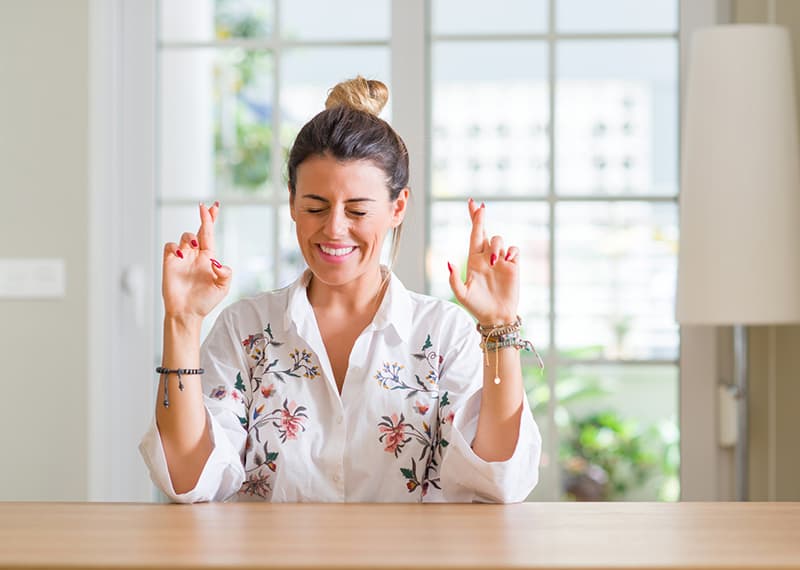 Or, if you want to double down on "quality traffic" and decrease your likelihood of Mediavine rejection, you could read my tips on how to get your blog into Mediavine (the first time)!
So, how do you get to that point? Let's hash it out.
How To Get Your Blog Into Mediavine
To begin, I highly recommend working on your Pinterest strategies if you aren't already. (Here is a post about how to optimize your Pinterest account to increase traffic.) While this traffic tends not to be as valuable as organic traffic, it certainly helps.
If you are already getting some traffic from Pinterest, here's how to get your blog into Mediavine with other strategies.
1. Focus On SEO
I know that this sounds like some big, general task that's super obvious. But it matters. For me, the lightbulb didn't start to go on until I had already been blogging for several years. But it doesn't have to be that complicated for you – there are free resources everywhere!
Here are a few SEO pointers to start with:
Don't pick keywords that are too broad. Ex. "keto" is very unlikely to rank in a sea of search results, whereas "easy keto snack ideas" would be better since it's more specific.

Add variations of your keywords throughout your blog posts. For my "easy keto snack ideas" post, I would also include many other keywords to support it. Ex. "quick keto snacks," "healthy keto snack ideas," etc.

Put your keywords and their variations in headings.

When interlinking to your other blog posts, use keywords as anchor text (the text that the link will be connected to.

Write posts that are at least 1,500 words.
Focusing on SEO if you're trying to figure out how to get your blog into Mediavine is essential because it can help you with the "diversified traffic." Google traffic, in particular, is considered good traffic because it's less likely to bounce.
The downside is that it takes time to start seeing your blog posts rank and, in turn, deliver traffic.
That means that not only will you get props for traffic coming in from someplace other than Pinterest, and you'll also typically get a person who sticks around longer.
The downside is that it takes time to start seeing your blog posts rank and, in turn, deliver traffic.
2. Increase Your Body Font Size
This is a tip straight from the Mediavine rep, who initially contacted me to let me know about my Mediavine rejection. By increasing the font on your blog posts (and the entire site), you force people to spend more time on your website.
Plus, since most people are reading blog posts on their mobile devices, this makes it easier to read anyway.
I currently run an 18 point font on my site for body text – but you can do what you think is best for your theme.
3. Add More Pictures & Videos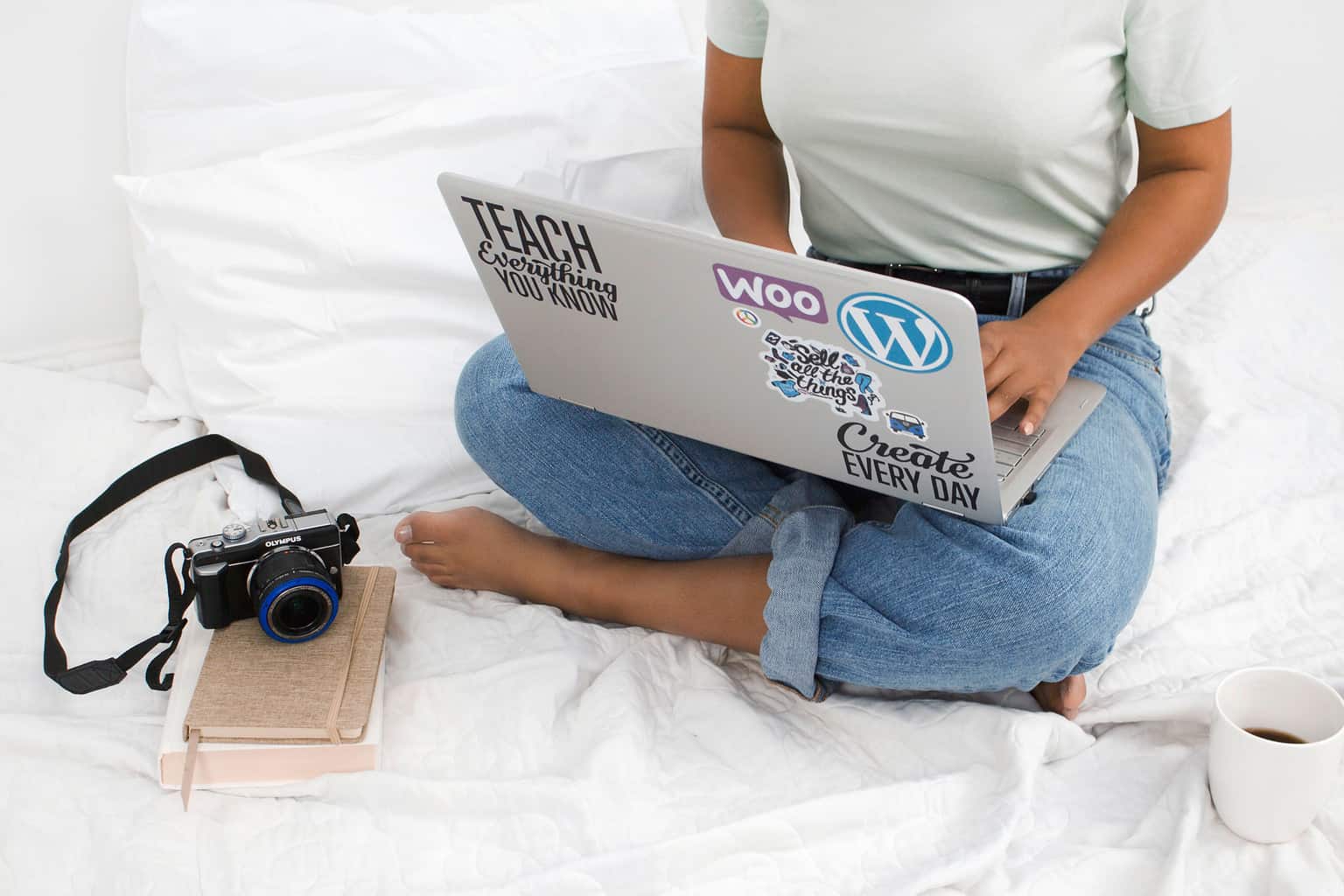 There are two reasons for this. The demographic that comes from Pinterest is visual – people who use Pinterest like graphics. So by adding more pictures or videos to split up your text, you are keeping them engaged longer (in theory).
Not only this, but by adding pictures and other visuals, you are forcing more scrolling for a visitor to continue well reading. This results in a higher "time on page."
4. Ensure You Have A Sidebar
Mediavine doesn't say this explicitly on their requirements page, but adding a sidebar is one of the first things they make you do once you get admitted. That's because one of their highest-performing ad units lives there.
So, I can't imagine that it would hurt just to go ahead and implement a sidebar now! It might even help give Mediavine a sense that your blog is "ready" and a good fit.
5. Break Up Your Paragraphs
This, too, is a tip directly from Mediavine. (When you onboard with them, they provide even more help to increase your ad revenue.)
However, I figured this out by analyzing the blog posts of people who were already using Mediavine. Yep, I crept on many other blogs while trying to crack the Mediavine code.
Mediavine suggests having paragraphs of no more than three sentences.
While everything in me as a writer wants to write proper paragraphs, one trick to increasing the time people spend on your site is to have super short paragraphs. (Remember when your high school English teacher made you write at least five sentences per paragraph?)
You may have noticed me doing this in this very post.
Mediavine suggests having paragraphs of no more than three sentences.
More white space = more scrolling. Honestly, I find that this makes it easier for people to read on mobile devices anyway.
6. Get Rid Of Pop-Ups
I'll be the first to admit that I was a pop-up believer for some time. When it comes to capturing emails for your newsletter, it can be pretty tempting since pop-ups convert pretty well.
However, pop-ups are undeniably annoying to well, everyone in the whole universe.
I still had a pop-up on my site when I applied to Mediavine the first time.
Among the tips that the rep gave me was to remove pop-ups. They hurt your "session duration" or "time on page" because people hate them. Most people will leave your site pretty quickly if you have them.
So disable those pop-ups!
7. Write More Often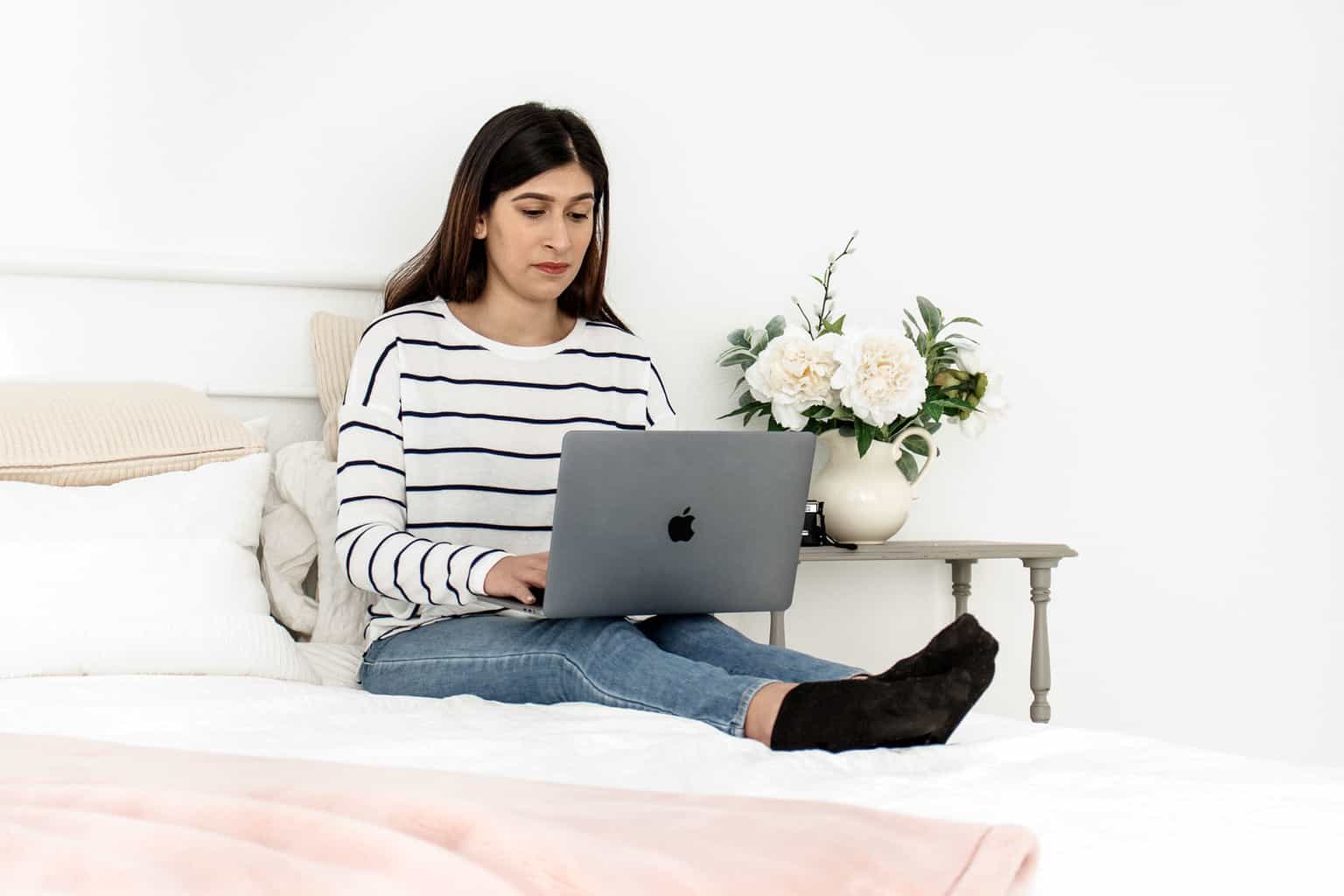 Mediavine will give you this advice, too. Why? It seems obvious to some people, but there are a few reasons why publishing blog posts more often can help your site grow.
First of all, there's the fact that having more content on your site means that visitors have more content to look at. It's simple – the more content you have, the more opportunities you have to reach someone.
Next, we have learned that both Google and Pinterest (and presumably all other search engines) reward consistent posting. That means that if you publish something more often (or at least consistently), the algorithm may favor you.
Wondering how to get your blog into Mediavine? Simply post more!
I have seen this firsthand on Google. When I publish 4-6 posts per month, my Google traffic gets a boost compared to when I only post twice per month.
Lastly, having more relevant, niched content on your site helps you build authority. When your blog has multiple posts on similar topics, Google and Pinterest start to see a trend. Their algorithm will begin to see you as an authority, and in turn, send you more traffic for relevant searches.
Moreover, your content should be personable enough to keep the reader engaged. If you are cranking out emotionless content full of facts and figures, you may not truly reach people.
I like to write about fitness, but I find that sharing personal struggles on my journey is what keeps people engaged. It leads them to subscribe, comment, and even come back for more later!
So if you can, write about the things you care about and don't be afraid to be transparent and personal. This will help you as much as it will help your readers.
More Tips on How to Get Your Blog Into Mediavine?
There you have it, friends. If figuring out how to qualify for Mediavine is on your to-do list, please take my advice!
Consider the Mediavine entry requirements, but don't forget that getting your blog into Mediavine requires a higher quality of website traffic. Good luck!
If you know of more tips on how to get your blog to qualify for Mediavine, then leave a comment below. Is your blog in Mediavine? Tell us how you did it. Thanks for reading!
About the Author: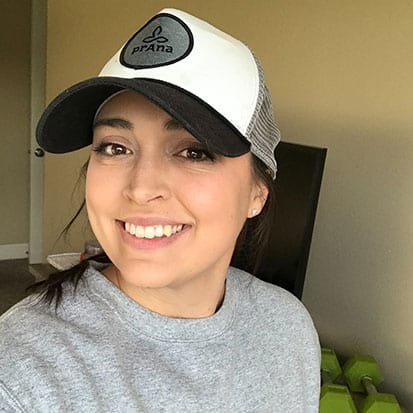 Chantal is the owner of Ironwild Fitness, a health blog focused on helping moms find balance after having kids. Chantal is a mom, personal trainer, and avid gardener.
Related Posts:
Pin to Pinterest:
Pin to Pinterest so other bloggers can learn how to get their blog into Mediavine too!