Today's Inspiring Mompreneur is Frances Vidakovic of Inspiring Life Dreams. She is an expert at productivity because she has written several books, created many courses, and has published over 200 articles on her blog. I'm extremely inspired by Frances and you will be too by the end of this interview.
I have two of Frances Vidakovic's products, Boost Your Blog Traffic and Content is King and highly recommend them. I review them at the end of the post.
Let's get on with the interview, shall we?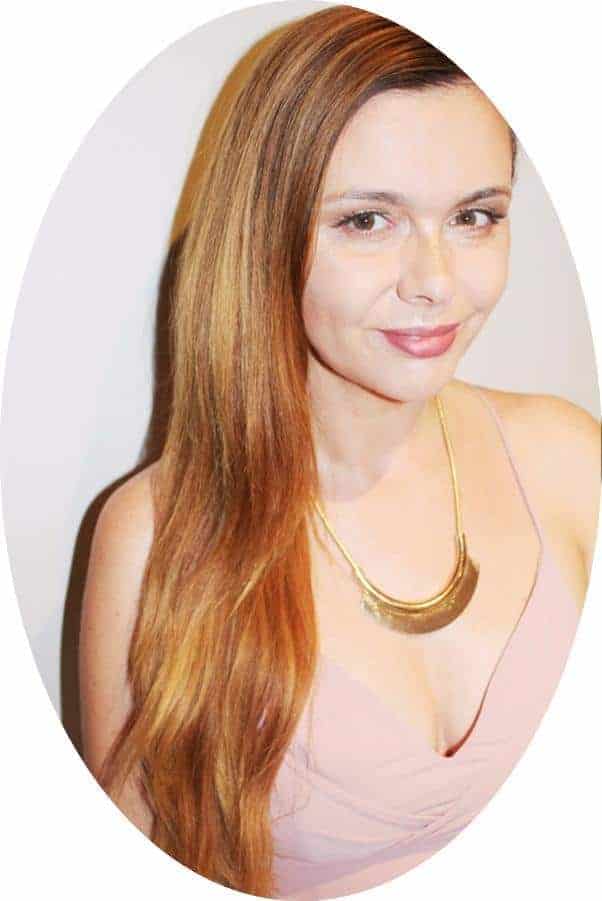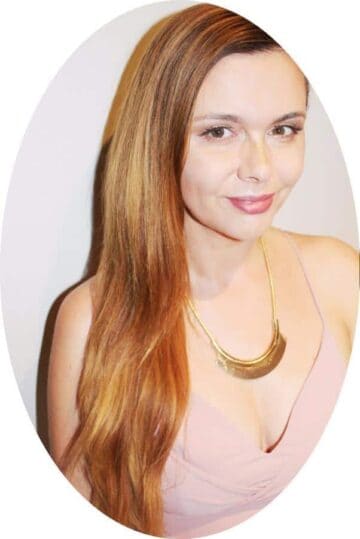 Tell me a little bit about yourself.
Absolutely, I would love to! I'm Frances Vidakovic, and I blog over at InspiringLifeDreams.com where I inspire moms (and kids too) to dream big and live a more intentional life.
Other important info: I live in gorgeous Sydney Australia, have been married for 20 years and am the mom of two teenagers, a 15-year-old daughter and a 13-year-old son, who has a degenerative neuromuscular condition that requires him to use a wheelchair.
Pre-blogging I was a life coach for over a decade, and I'm also the author of 20+ books. I still find it hard to believe that I started off my writing career by writing chick-lit novels!
---
Related Posts:
---
How would you describe your blog?
My first and main blog InspiringLifeDreams is an unusual mix of parenting mixed with self-development. It's all about inspiring moms to dream big and live their life with more intention.
In addition to over 340 valuable blog posts, I have a shopfront with over 20 digital e-books and courses that tackle all areas of life as a parent – including mindset and motivation, nurturing healthy relationships with your partner and kids, raising teens, raising kids with special needs, and creating a life you love.
I was lucky enough to have my blog become quite successful early on, achieving a total of over 1 Million page views within the first year. Nine months after launching, I went full-time as a blogger, and I have been living the work from home dream ever since!
Even though running one blog is time-consuming enough, I'm actually about to officially launch three more websites in March 2020. Yes, three – which sounds crazy, even to me, but I am always setting ambitious goals.
I've always followed my heart and gut instinct when it comes to blogging and business, so when I get an idea, and my gut instinct says, "DO IT! IT'S THE RIGHT NEXT STEP" I always go for it.
While my first website is primarily a parenting blog, DreamBigMyFriend will be a personal-development website for women. MamaLovesMoney is all about saving money and making money while SuperHealthyMama is a health website for moms.
How did you get the idea for your blog?
I actually discovered blogging quite by accident in late 2017. Before I had even heard of blogging, I was a published author with over a dozen books on Amazon and other online bookstores.
Even though I have always loved writing, I really disliked the disconnect I had from my readers back then. Writing back then felt quite isolating, and I didn't love the idea of having to send people over to Amazon to buy my books. I really wanted to take back some of that control.
My original goal was to create my own digital shopfront, which is why I set up InspiringLifeDreams. Then quite by accident, I came across the concept of blogging as a thing you could actually EARN MONEY FROM. My eyes honestly lit up when I heard that. It was like every lightbulb was switching on inside my head – ding, ding, ding! Definitely an Oprah AHA moment for me.
It was a no brainer for me to write about parenting mixed self-development because those are the two subjects I love writing about the most. Back in college I majored in child and social psychology, and after that, I was trained and certified as a life coach, so blogging about those two topics was definitely my passion.
I do sometimes feel that people think it's one thing to be a parent and another to be a dream chaser and that you can't do both successfully.
I really wanted to create a platform where moms felt like they could do both – dream big, reach for the stars, dig out those buried dreams and bring them back to life, all while raising happy, confident, resilient and compassionate kids who were inspired to also chase big goals in life, because that example was being set at home. By December 2017, my blog went live, and as they say, the rest is history.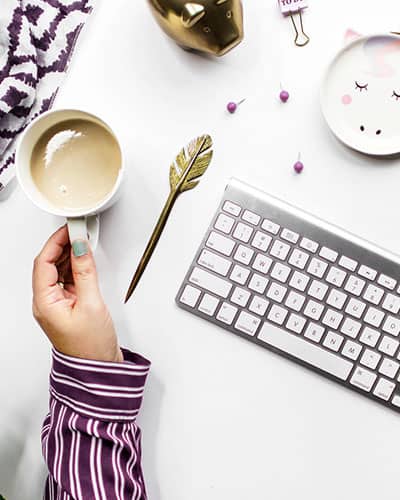 What is one piece of advice you would give to a new entrepreneur?
NEVER EVER GIVE UP. Honestly, nothing else matters if you don't have this first bit of advice drummed into your head. Never give up on yourself. Never give up on something you love. Never give up on a dream. Never give up on something you believe in.
Yes, there will be tough days, so expect it. Don't act so surprised when things go wrong, or you face another challenge. These hurdles and obstacles exist so that you can prove to yourself how strong and resilient you are.
To succeed as a blogger, you need to be both consistent and persistent. We all have our own timeline for success, so please don't waste your energy comparing your progress with others. Focus on your dreams and ask yourself: what is the next right step? Don't worry about trying to have all the answers at once. If you focus on your next right step, the next right step will reveal itself to you with time. Repeat this process again and again.
How do you advertise or get the word out about your blog?
I was really fortunate to have my first website go crazy and achieve a million page views in its first year of launching. Part of this success was due to me being obsessed with wanting to learn and master traffic generation via Pinterest and SEO.
I was a total novice when I started my blog just like all the other newbie bloggers, but I was determined to crack the code when it came to getting more pageviews, as I knew without an audience I couldn't take my blog to the next level.
I've always believed that if one person can do something successfully, there is no reason why this success can't be replicated, so I have never been intimidated by the success of other bloggers. Instead, I have used their success as a motivator in my business.
Thus far in my journey, I have been inspired by those who have walked the road before me, though I am now happy to walk down my own unique path. I have also always questioned everything when it comes to ideas and suggestions.
When learning Pinterest and SEO, I have never taken anyone's advice as gospel. I am an avid tester of different theories, and I am not afraid to try different things and make mistakes. This approach definitely led to me getting more traffic than most newbie bloggers typically get in their first year of blogging, but I was persistent, relentless, and determined to become a full-time blogger – a goal I achieved within 9 months.
You also absolutely need to be prepared to toot your own horn and step outside your comfort zone as a business owner and actually treat your blog as a business right from the start instead of as a fun, little side hobby.
What are your goals for 2020?
In case you haven't worked it out yet, as an ex-full-time life-coach, I am obsessed with setting goals and holding myself accountable for what I say I will do. Needless to say, I have a long list of goals for 2020!
This year my goal is to publish another two books (I already published CONTENT IS KING in January), I would love to get all three of my new blogs into Mediavine or Adthrive, I want to master Facebook Ads which I have largely ignored (to this day I have not spent a cent on promoting my blog), and I want to scale my first blog to even greater success. Creating a podcast is also on the cards for later on in the year.
In my first year of blogging, I took my time to establish a solid platform with a steady stream of traffic. In the second year, my focus was on creating a string of valuable courses to offer my tribe.
Now that I have officially begun my third year as a blogger, it's all about monetizing the huge amount of traffic that I am so lucky to have and taking everything to the next level.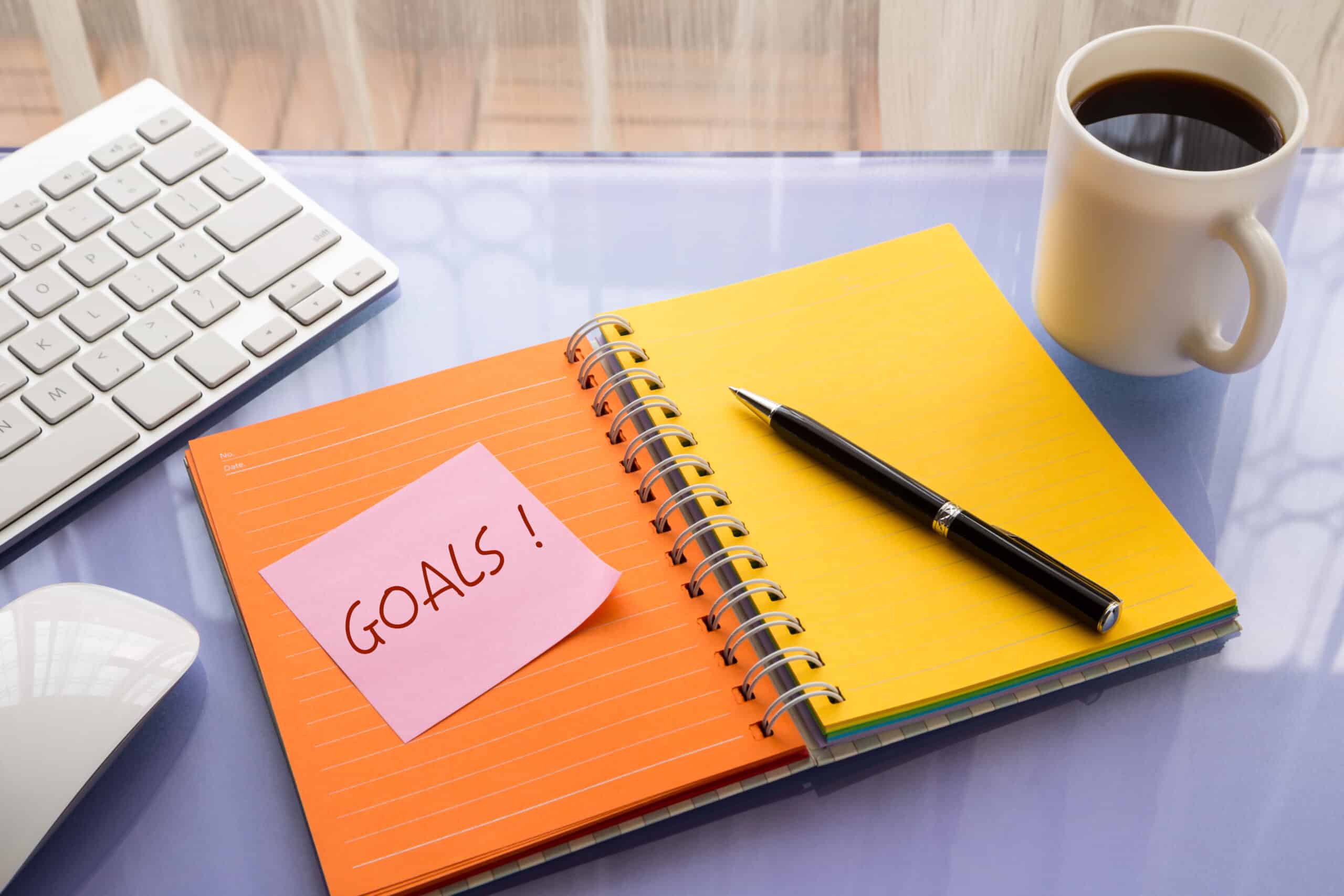 What helps you feel inspired when writing blog posts?
Growing up I knew I wanted to be a writer, but I also harbored this weird crazy dream to be a detective. I was absolutely obsessed with Nancy Drew and Encyclopaedia Brown books, and my perfect night in was spent watching Peter Falk star as Columbo in the crime drama TV series of the same name.
Weirdly enough, I think a good blog post always solves a mystery of some sort for the reader. Maybe the reader clicked on your blog post because they didn't know how to do a particular thing, but now they do after reading your post.
They usually arrive at your website because they have a specific problem they want to solve, and our goal is to provide them with a solution, whether that solution is a step-by-step guide, or motivation or different options to try.
I always try to put myself in the reader's shoes and ask myself: what answers or advice are they looking to receive from me? What do they need to hear right now? What would make their life easier?
I try to connect with my tribe by writing from the heart and letting them know they are not alone. Because that's the truth: we are all perfectly imperfect individuals with a desire to learn and grow and connect with others in this world.
So, in a nutshell, solving those specific problems and staying connected with my readers afterward is what inspires me to write whenever I sit down to work on a new blog post.
You have teenagers, yet can still find time to create several blog posts and courses. What is your secret?
As any mom will attest, life is always crazy with kids, no matter what their age. I used to think life would get easier, and I would have so much more free time when they are older, but it never works out like that.
As they say: Little kids, little problems. Big kids, big problems. Even when you have great kids, as mine are, that doesn't mean to say that parenting isn't still a full-time job.
My secret to productivity is being ruthless with it comes to good time management. I remind myself often that life is short and time is precious, so I make sure to always get my priorities straight and to stay focused.
If I know I have a busy day ahead where I won't get the chance to be at the laptop much, and I will make sure to wake up early and work 5-7 am instead before the kids wake up and I might add another work session later at night from 8-10 pm.
My goal this year is to work smarter, not harder, so I always consider the ROI (Return on investment) when it comes to my time. I've identified my time wasters, such as time spent on social media, and do my best to limit the time I spend on Facebook.
I make sure to attend to urgent and priority tasks first. I batch all my blogging tasks, such as writing content. I don't make excuses. I set goals and hold myself accountable for my actions.
I make quick decisions based on my gut instincts and don't procrastinate. I always aim to stretch myself and step outside my comfort zone. Those are just a few of my secrets to managing time well when you have kids and work from home, no matter which business you are in.
If you could travel anywhere in the world, where would you go?
Oh, I love this question! I always speak about how important it is to have a WHY in your life, as this WHY will provide the fuel to the fire you need to keep you working hard.
My WHY all comes down to spending more time on the island in Croatia, where my parents were born. I lived in Korcula for 2 ½ years after I finished university, and it honestly is the most magical, gorgeous place I have ever visited. I love the freedom that blogging gives us to work from anywhere in this world and the ability to earn income passively, while we sleep.
Korcula is my home away from home, and if I could travel anywhere in this world, my first choice will always be to go back to where I have the dearest friends and family a girl could ever wish for.
Vogue just voted Korcula the 3rd most beautiful island in Europe, and honestly, I feel like pinching myself every time I visit there because it feels like heaven right here on Earth. My kids have spent three summers there so far, and I hope there are a dozen more in our future thanks to blogging.
What do you love about blogging and creating courses?
Where do I begin? I absolutely love blogging and appreciate the financial freedom it has given me. I love that there is no limit to the amount of success we can have as bloggers. I love that creating courses means that I can reach and help people all around the globe.
I love the idea of being able to wake up and spend the entire day in my PJs if I so wish, and earn money with nothing more than a laptop and a few ideas. I love the idea of getting paid to do something I love to do.
Confucious was totally right when he said: choose a job you love, and you will never have to work a day in your life. Because even though blogging is time-consuming and demanding at times, I love it. I am drawn to blogging like a magnet, like a moth to a flame, and I would choose it over any other job in this world. I also love that I am creating this legacy of my personal words, thoughts, books, and courses that my children and all the generations that follow will be able to cherish long after I am gone.
Which of your wonderful courses is your favorite?
It's so weird because I have so many courses and books, and each one holds a special place in my heart. I often feel like I am a unicorn blogger because I have covered so many different topics rather than focusing on one specific niche, but the underlying current is always the same.
My courses were all created to inspire people to dream bigger and live more intentional lives, whether it's to do with different aspects of parenting, relationships, health, life, blogging, or writing success.
If I had to pick one course as my favorite, I would choose THE INVISIBLE CROWN, which is designed to help you become the very best version of yourself in 90 days. It tackles what I believe is often the biggest obstacle to our success in life, and that's our mindset.
I honestly believe that once your mindset changes, everything in the outside world will change along with it. If you are prone to self-doubt, guilt, self-sabotage, regret, procrastination, fear, stress or irrational worry, no amount of research or study or investing in expensive business courses will help you succeed until you nip these issues in the bud.
Having a negative mindset is the biggest hurdle you will face and need to jump over in life. To change your life, you need to first change yourself and to change yourself, and you need to change your mindset. Having the right mindset is definitely the key to success and a happy, fulfilling life. You can't master anything in life until you first master yourself.
The amazing thing is, we all have the same ability to change, no matter where we are now in life, no matter what our past was like or what are current circumstances are. It is never, ever too late to change yourself, your business, and your life for the better.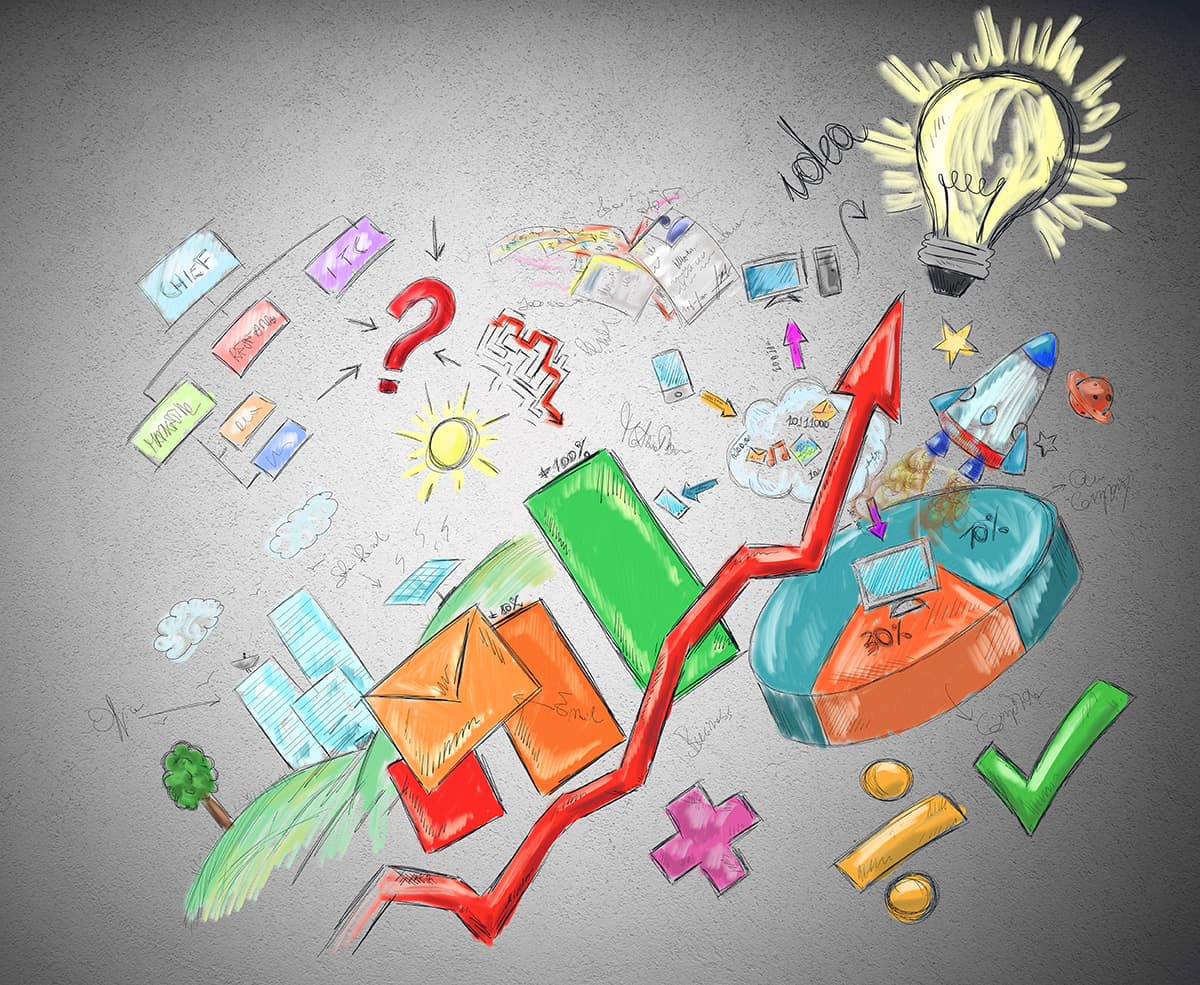 My Review of Frances Vidakovic's Products
I have two of Frances Vidakovic's products, Boost Your Blog Traffic and Content is King. Let me review them for you!
Boost Your Blog Traffic
I'm still going through this course, but have learned so much already. Frances shows how she gets over 100k page views a month in Boost Your Blog Traffic.
Content is King
This book was so easy to read that I read it in one sitting. Content is King is a 200-page ebook that details how Frances is able to be so productive. She writes at least 20 articles a month on her blog. Frances sets aside time to write every single day. I applaud how productive she is and want to be the same. I have been implementing the points she makes in her book and has already seen success.
My page views have gone from 1,300 a day to 1,500 a day since posting more content each week.
Does Frances inspire you? Let us know in the comments!
Related Posts:
Pin to Pinterest:
Pin to Pinterest so other moms can learn about Frances too!