I'm extremely excited about today's Inspiring Mompreneur interview! Rebecca Lake is a freelance writer for top publications like Discover, US News, Chime Bank, and others. She is a single mom of two tweens and a mompreneur. Rebecca has her blog called Boss Single Mama as well.
You may have seen Rebecca Lake repeatedly in HARO (helpareporter.com) where she is always posting queries for her various stories for top publications. HARO is a great resource that a blogger can use to get featured and build up their DA (domain authority) quickly. I have gotten Mom Beach up to a DA 39 mostly by using HARO, for instance.
We are sure that Rebecca will inspire you today!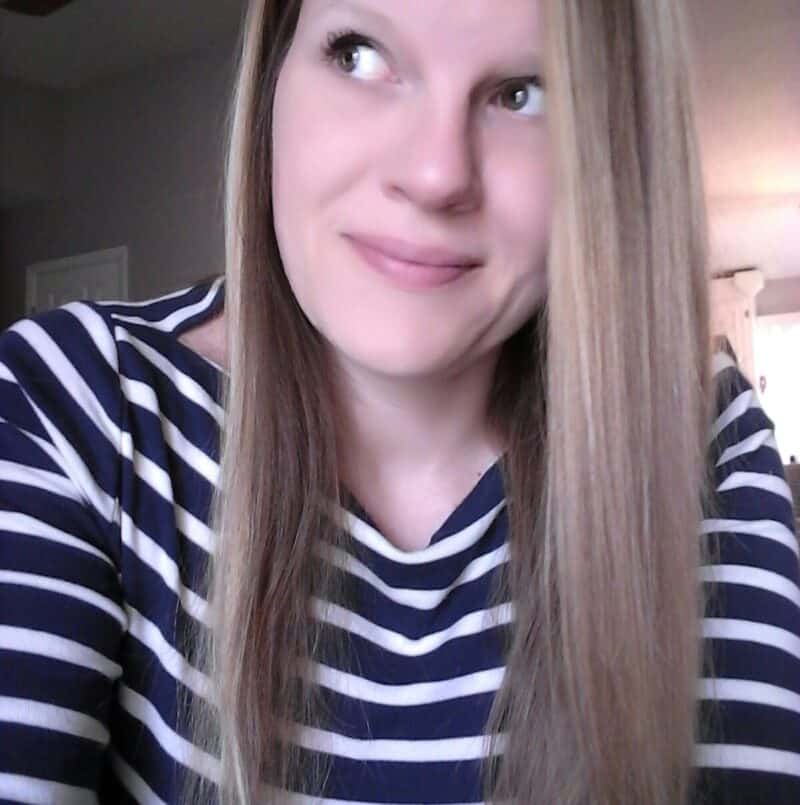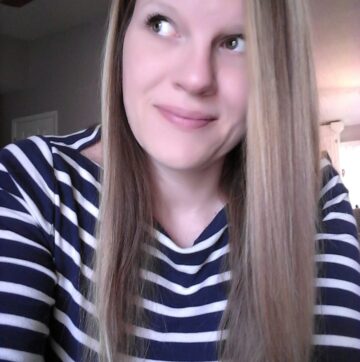 Tell me a little bit about yourself.
So, I'm a 40-something single mom living on the southeastern coast. Our family consists of myself, two tweens (one boy and one girl) plus a couple of terrible dogs and a cat who thinks he owns us all. I've been a single parent since 2014, which is also when I launched my freelance writing business. My kids were the reason I decided to take a small writing side hustle I had and turn it into a business. I had homeschooled them since birth, basically and wanted to keep that lifestyle, so when I became a single parent, I said, "Okay, let's go all-in with this writing thing!" And that's what I've done.
Freelancing has been great for us because it's given us a ton of lifestyle flexibility and financial security, both of which I value tremendously. In the last year, I've added blogging into the mix, which has been a comedy of errors and a lot of fun.
How would you describe your job?
I'm a freelance writer specializing in personal finance, investing, and small business. My workdays usually consist of writing blog posts or articles for different clients.
I'm thrilled to be able to write for some of the best companies in the finance niche. I remember being a broke single mom back in the day and reading personal finance sites and blogs to figure out how to get my financial life together. And now I get paid to write for a lot of them! It's still a little surreal.
---
Related Posts:
---
How did you get started freelancing for prominent publications?
So when my son was born, my husband and I decided it made more sense financially to stay home with both our kids. Between daycare and gas (my job was almost an hour away), it was cheaper for me to stay home.
But having a toddler and a newborn didn't keep me busy enough, I guess. And I'd not had a job since the age of 11, so I decided I'd try to find a way to make money online.
This was back in 2010 when making money writing online wasn't as much of a thing yet. I started side hustling here and there writing for whoever would pay me a few bucks. When I became a single parent and wanted to turn it into a business, I chose a mantra: "Earn more, work less." I wanted to make more money for the work I was doing and spend less time tied to my computer so I could have more time to be a mom.
That was my motivator to start building up my expertise to get noticed by the more prominent publications. I've built my business over time by becoming recognized as an expert in my niche, building stable connections with editors and clients, and trying to make myself the writer that everyone wants to hire.
I didn't go to journalism school or business school, so I had no idea how to run a business or find writing jobs. Everything I've achieved has really just been learning and hustling, learning, and hustling, over and over until I got where I wanted to be.
How can a blogger get featured in a top publication from answering a HARO query?

First, make sure your background or expertise fits the query. There is no use responding to something if the reporter is asking for specific types of sources. For example, I write about finance but I wouldn't respond to a HARO if the reporter is looking for insight from a financial planner.
Second, read the query so you know what they want. For example, if they ask for a headshot and bio with your pitch make sure you include it. Reporters and freelancers don't always have time to chase down those things if we're on a deadline.
After that, answer the questions if they're included in the query. And write your responses in a way that's quotable. For example, I'm more likely to quote a financial advisor who uses a really catchy analogy to describe something versus someone who answers in a very dry textbook tone. You blog with personality so respond to queries the same way.
Finally, be polite and thank them for their time. Let them know how they can contact you if they have follow up questions. Mention how you'd like to be attributed and include your blog link.
I always close by wishing them luck with their piece but you don't have to do that.
What is one piece of advice you would give to a new entrepreneur?
Figure out what makes you unique and then use that to your advantage.
If you're a freelance writer or blogger, become an expert in your niche. If you're a graphic designer, figure out what your signature design style is. If you're interested in launching a VA business or becoming a social media manager, figure out what makes you different from everybody else that's doing what you're doing.
When you can stand out from the crowd, you can become sought-after. And that's what you want, clients knocking on their door asking you to work for them, so you do not have to chase down work.
How do you get freelancing jobs?
I don't apply to freelance jobs anymore. I have a consistent base of clients, and for the most part, any new clients or gigs I get are because someone found me on LinkedIn or a Google search, liked my work and wanted to hire me.
It's so much easier to get work as a freelancer when the action comes to you. But when I started, I spent a lot of time applying for writing jobs through different job boards. And I built up my network on LinkedIn, which has helped so much. The more connected you are to writers or editors in your niche, the more doors you can nudge open.
And I also spent time reaching out to companies directly and just saying, "Hey, would you like me to write for you?" As an introvert, that was super scary and way outside my comfort zone, but since I was serious about growing my business so I could take care of my kids, I committed to doing it anyway.
What are your goals for 2020?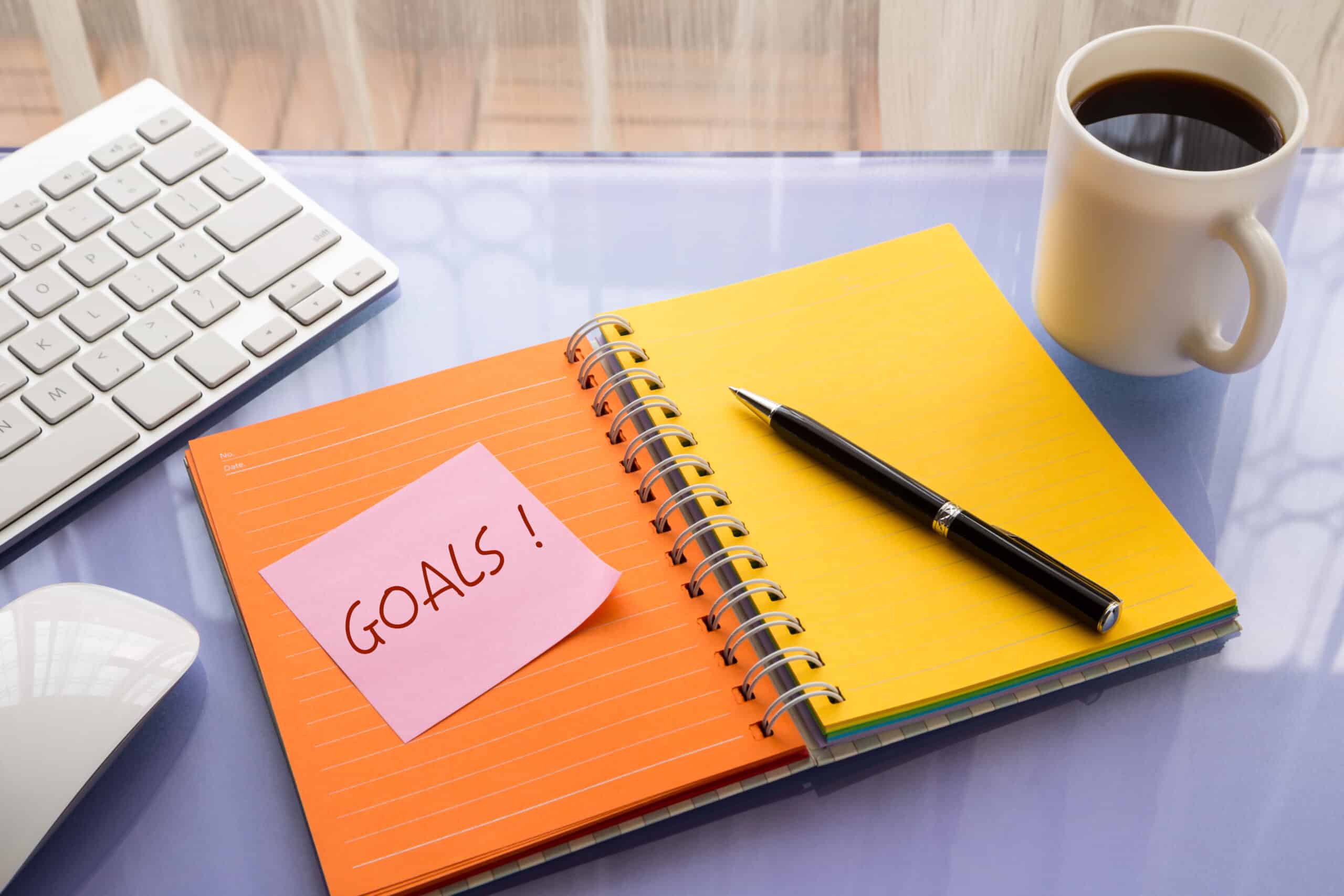 Hmm. I usually set big goals personally, financially, and for my business, but this year is a little different.
I've finally paid off all my debt except for my mortgage so financially, and my main goal is to continue saving at the same rate I have been. That ties into my freelancing goal, which is to keep my income steady.
Probably my biggest business goal is to step up my blogging efforts. I've been blogging for about 15 months, and while my blog is growing at a steady pace, I'm ready to have that breakthrough moment and start cultivating an audience and helping people.
What helps you feel inspired?
Honestly, my main inspiration for doing anything is my kids. I'm their only financial provider and caregiver, so if I don't do it, it doesn't get done.
But I also like listening to music to get inspired, even though my kids tell me my taste is awful. And great books, like "Big Magic" also give me a motivational boost.
What is your best productivity hack?
Make a list!
Making lists is probably the only thing that allows me to get anything done, ever. I create lists for freelancing, blogging, appointments, grocery shopping, things to do around the house — everything goes on a list. Keeping a to-do list and a done list are my productivity must-haves.
If you could travel anywhere in the world, where would you go?
So many places! I'd love to take my mother to Scotland. She has this weird Outlander obsession, so that would be a perfect trip for her.
For myself, I'd love to visit Japan during the cherry blossom season. A trek through Europe would also be lovely, and I'm a big fan of European history. And I still have to take my kids to Universal, and I've only been promising that since forever. #momfail
What do you love about freelance writing?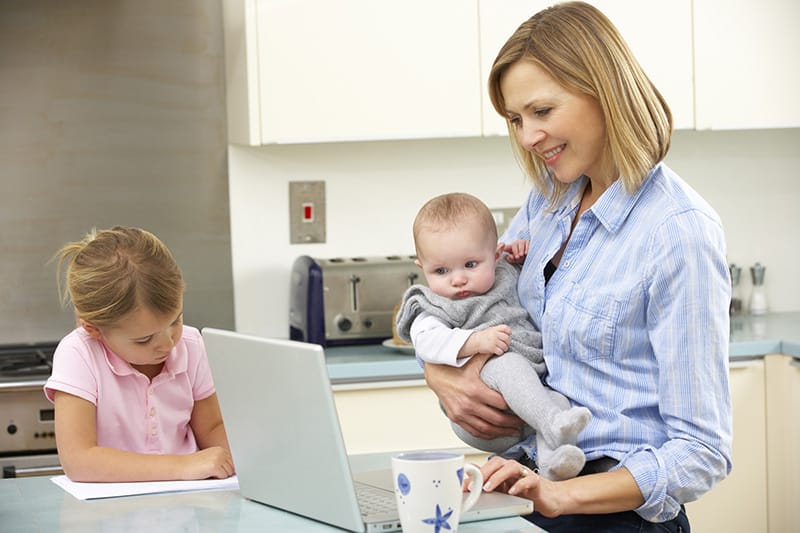 Freelance writing is a great home business for moms because you can work around your schedule and your kids' schedules. You don't need a degree or significant experience to get started. It's a chance to be creative, and the earning potential is fantastic. I never thought I'd be making six figures as a writer and doing it from home, no less. And I've met some great people — writers, editors and sources — along the way.
Which of your articles is your favorite?
Oh wow, I've written thousands, so that's a hard one. Honestly, I'd say probably the posts I wrote on my blog are my favorite because I love writing them, even when nobody reads them. Having a blog has been great because I can inject my personality into what I write, which isn't always possible when I'm writing for a client and trying to project their style and tone.
My most popular post is probably this one, on how to beat single mom burnout. It's helped quite a few single moms who are struggling with doing this parenting-life-work thing solo.
My HARO Tips
I would like to reveal my own tips for ranking in HARO within this post because I am frequently asked.
I keep my HARO responses to the point and do not add any fluff. The responses I give are easy for the reporter to copy and paste because they are in complete sentences. I pay attention to what the reporter asks of me as well. If they want a certain word count, I strictly adhere to that.
Since I have been responding to queries a long time, I'm frequently emailed by reporters who want quick responses for their stories!
All bloggers should respond to HARO to boost their EAT and increase Google rank.
More about Rebecca Lake?
If you want to know more about Rebecca, check out her blog – Boss Single Mama. It's an amazing resource for single moms who want control over their lives. I'm not a single mom myself but was raised by one. It is more difficult if you are single and raising kids. Luckily for single moms, there is Rebecca's amazing blog to help.
Does Rebecca Lake inspire you? Let us know in the comments! Do you have more questions you'd like to ask her?
Related Posts:
Pin to Pinterest:
Pin to Pinterest so other moms can learn about Rebecca Lake too!