I get the question, "can you blog anonymously?", a lot from people. While I feel comfortable revealing my photos and name online, many people aren't. That's understandable! It is possible to blog anonymously and still make money. Today, I am interviewing an anonymous blogger who goes by Mama Bear about her blogging journey. Mama Bear owns the blog MamaBearFinance.com and her goal is to help moms balance their finances. Read on and be prepared to be inspired!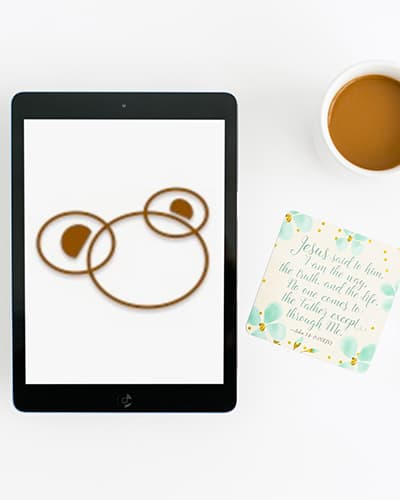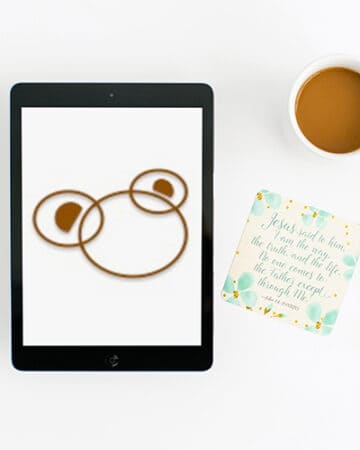 Tell me a little bit about yourself.
I'm a new(ish) blogger at mamabearfinance.com. I started this blog after having my first baby. Previously, I was a Financial Manager working for a French luxury company in Switzerland.
I'm very passionate about personal finance topics, especially ones related to financial independence. After becoming a mom, my drive for reaching financial freedom where I can achieve work-life balance can't be any higher.
I'm so glad to have started my blog to share money management tips and my skillset in finance to help others achieve their financial success.
How would you describe your anonymous finance blog?
Mama Bear Finance is a personal finance & lifestyle blog dedicated to pursuing financial independence while juggling parenthood. I share mostly money management tips to help other moms reach their business goals. Click here to read a more detailed post about it!
Since my financial goal is to reach financial independence within this decade, I also wanted to help others in achieving their goals through my blog posts.
Can you start a blog anonymously?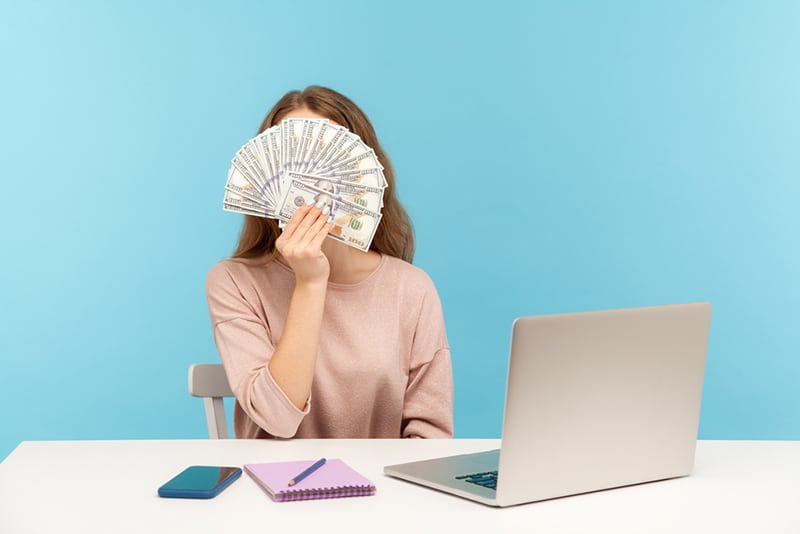 Certainly! My niche is in personal finance and it's not uncommon to be blogging anonymously. Many of the well-known personal finance bloggers have started their blogs anonymously until they figure out their purpose or direction.
I also think that it's better to start a blog anonymously so that you can write freely about your experiences. For example, I wrote an article about financial independence that talks about how you could break free from a 9-5 job by diligently saving and investing. Since this topic could be a bit sensitive for employers, I decided to stay anonymous.
However, while you can start a blog anonymously, you might get advice from other bloggers that it's better to put a face to the name by revealing your identity. Many bloggers believe that this is a more personal way of connecting with their audience. On the other hand, I've followed blogs that are anonymous and I still felt the connection with the blogger.
At the end of the day, you should decide what your comfort zone is when it comes to sharing a part of yourself online. After all, there's really no one way of doing things, especially when it comes to blogging!
---
Related Posts:
---
How did you get the idea for your anonymous blog & business?
My blog was inspired by the F.I.R.E. Movement which stands for Financial Independence; Retire Early. I found this by browsing the internet for ideas to start a side hustle. I then learned that there's a group of people who have reached their financial freedom in their 30s and 40s by building up a sizeable nest egg that spits out income to cover their expenses.
I was inspired to start my blog to share this journey with other moms because I noticed that moms are not well represented in this incredible movement.
Little did I know that I was already on the path of the F.I.R.E. Movement. I was inspired to start my blog to share this journey with other moms because I noticed that moms are not well represented in this incredible movement. I thought, how great would it be to share this idea with other fellow moms.
What is one piece of advice you would give to a new entrepreneur?
I would encourage a new entrepreneur to learn by doing instead of trying to get everything right in the get-go. As a perfectionist, I'm well aware that the quest for perfection could impede to move forward with a business idea. It's important to know that you won't get everything right in the beginning, but you will only get better by doing.
For example, when I started my blog, I had no idea about SEO or search engine optimization. It was a really overwhelming concept if you tried to learn everything by reading what's out there.
Even though you can learn a lot of theory, it's a whole new ballgame when it comes to putting things into practice.
Even though you can learn a lot of theory, it's a whole new ballgame when it comes to putting things into practice. And the only way I got better was by implementing the bite-size knowledge I learned as I go.
You will also come to learn that what works well for others may not be suitable for you. Therefore it's essential to try out a different strategy to see what works. Then stick to it.
Taking action and showing up consistently are indeed the keys to success in any business.
How do you advertise or get the word out about your anonymous blogging business?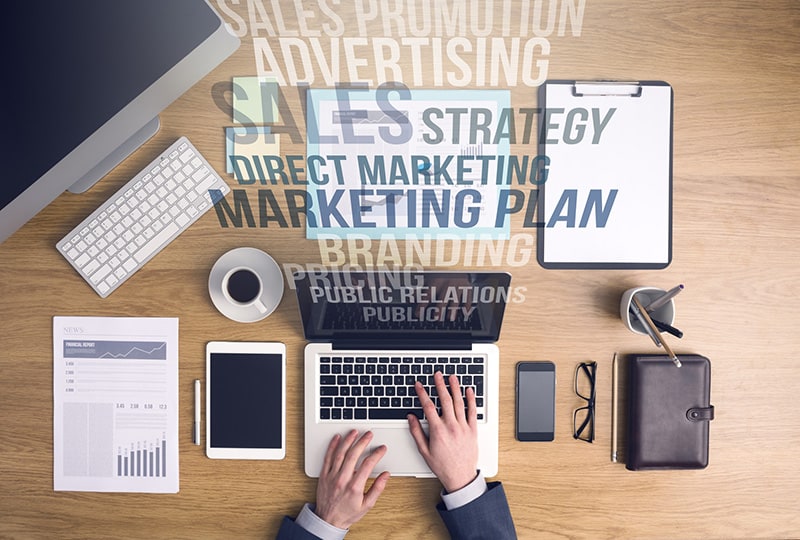 I have mentioned SEO previously, and this is one of the main strategies I use to get my blog known. This strategy is a long-term game that takes time for a blog to be indexed and searched. But as
I build out my content, and my posts are slowly climbing its way to the first page of Google. I'm hoping as time passes, more of my articles can be ranked so that I can attract new readers.
The next route I use is social media marketing.
I'm most present on:
And finally, I like to collaborate with other bloggers such as writing guest posts and doing interviews such as this one!
What are your goals for 2020?
My goal for 2020 is to build out my content consistently by publishing every Monday. I'm also in the process of producing video content as well as financial tools that can better communicate my message.
What helps you feel inspired?
Being a Mama Bear, I have this strong instinct to protect and look after my baby. I just couldn't stand leaving my fragile baby in someone else's care while I work 40+ hours a week.
With the power of the internet and the various tools available nowadays, anyone can start an online business!
My determination to provide the optimal care for my Baby Bear inspires me to step out of the corporate world and explore what's out there. With the power of the internet and the various tools available nowadays, anyone can start an online business! I feel inspired whenever I think about that possibility where my business takes off, and I'm no longer dependent on a paycheck.
What is your best productivity hack?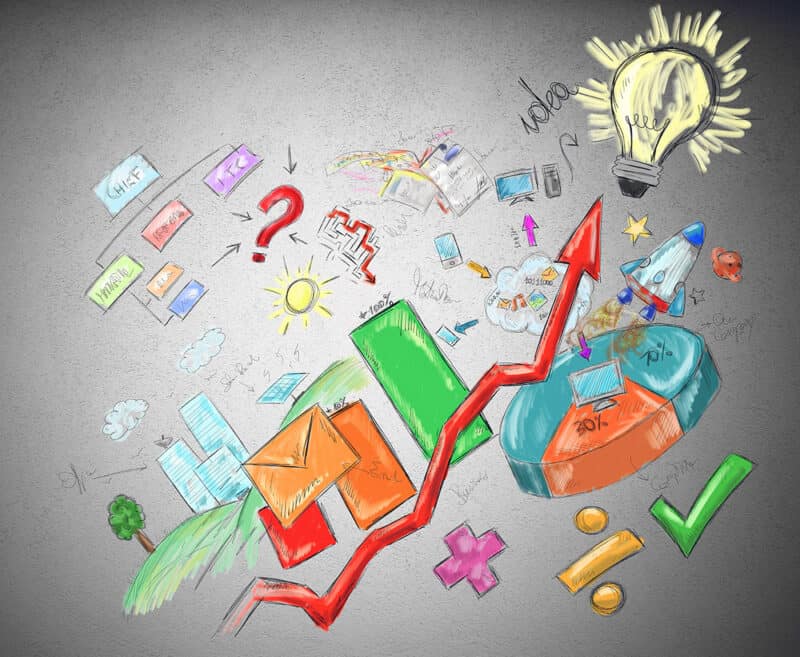 This is not my area of expertise, as I'm often fumbled with a never-ending list of to-dos. As a mom of a child under 2, I'm constantly on mom duty. However, I have found that breaking a big assignment into smaller achievable tasks to be extremely helpful.
For example, when I prepare a blog post, I would first write out a list of ideas. Then, as a separate task, I will do the outline. And later, writing piecemeal to fit that outline. And finally, I'll do the editing and marketing whenever I see fit.
I also recommend setting a timer of 15 minutes block to do a quick win and 30 minutes block to complete a task. Doing so makes things less overwhelming and more achievable.
If you could travel anywhere in the world, where would you go?
Since I moved to Switzerland as an ex-pat 7 years ago, I have traveled to most neighboring European countries. My dream is to travel to every country in Western Europe. The remaining countries I have yet to visit are Greece, Sweden, and Finland.
In the future, I would also like to visit the Eastern side which is a bit further from Switzerland.
What do you love about teaching other moms about finance anonymously?
I love that personal finance is a straightforward concept that can positively influence society if more people pay attention to it.
I imagine a world where we are all financially responsible and free to enjoy our time while being productive. How great would that be stress-free about money!
This may sound like a far-fetch dream, but it's more doable that one might think. I came from California, and I know that many people are drowned in debt, but they couldn't break-free because of the pressure to spend profusely.
In personal finance, it's all about how much you can save then how much you earn.
Many people drive expensive cars and live in an overpriced home, but they are depressed. Having moved to Switzerland, I saw that people here are more conscious about their money, and they are less into the consumerism culture. As a result, people spend less on things and are more focused on experience, including free excursions like hiking. I feel that when money is not a source of the issue, there will be less crime rate and more security in the community.
In personal finance, it's all about how much you can save then how much you earn. Even though this concept may sound simple enough, it could be hard to put into practice.
My blog explores this topic from different angles to inspire moms to put their financial freedom before overspending.
Which of your products is your favorite?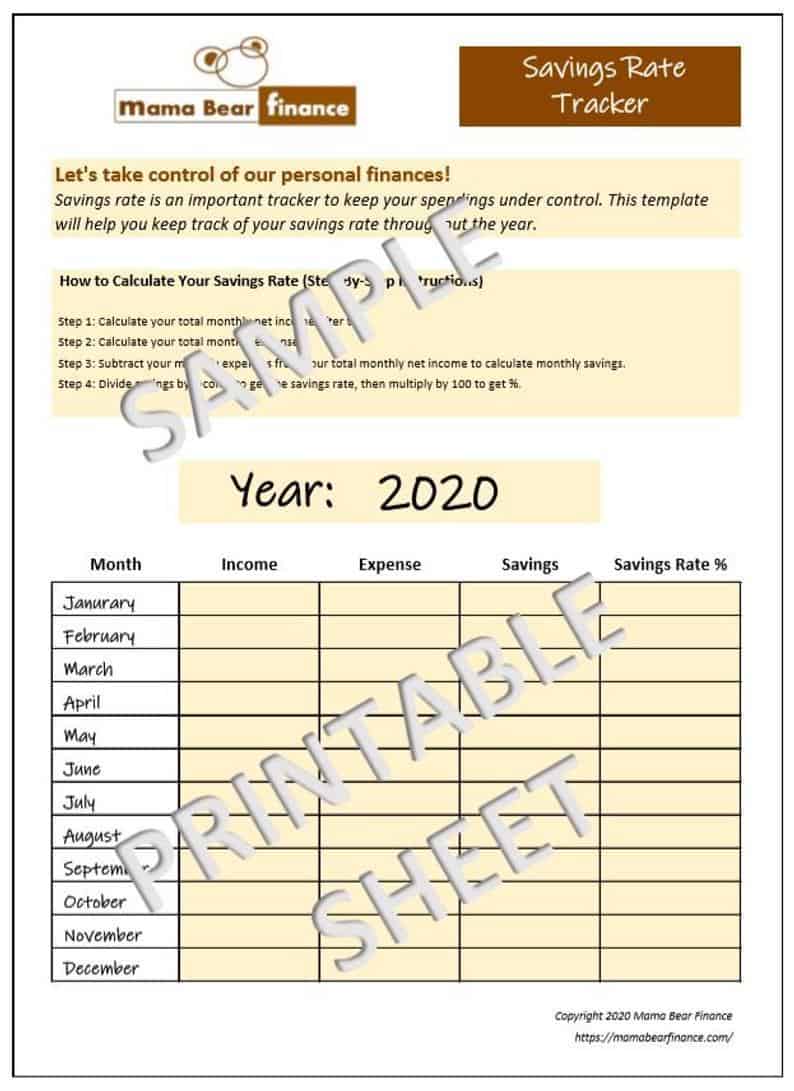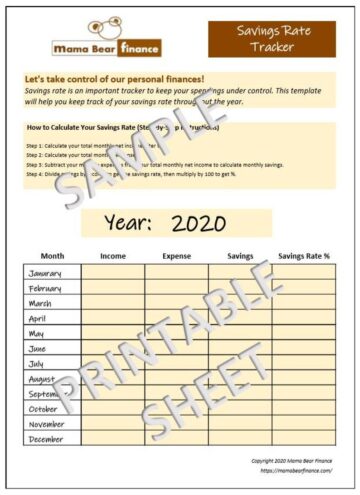 My favorite product is the Savings Rate calculator spreadsheet and printable on my Etsy Store.
This spreadsheet and printable can help you gauge your savings rate and track your progress. It's an essential metric for understanding your spending pattern. This is my only product at the moment, but I planned to develop more like it to help others take control of managing their finances.
Does Mama Bear Inspire You to Start an Anonymous Blog?
As you can see, starting an anonymous blog is possible and you can be successful at it like Mama Bear! Don't be afraid to start blogging if you are scared to put your real identity out there. You can be anonymous and still have a thriving blog as many others have done. It is inexpensive to start a blog by joining BlueHost for only $3.95 a month!
✅Click here to join BlueHost and start a blog for only $3.95 a month!
Let us know in the comments if Mama Bear has inspired you today!
Related Posts:
Pin to Pinterest:
Pin to Pinterest so other moms can learn about Mama Bear too and how to blog anonymously!