Kristine Beaves is a mom of 2 (ages 2 and 5) with 2 blogs, courses, digital products, and WordPress site creation services (among other offerings). She is a former project manager turned work-at-home-mom, and even offers a course helping blogging moms balance life, work/blogging, and motherhood with over 1,300 students. I am so impressed with Kristine so I decided to make her the June Inspiring Mompreneur. I'm sure she will inspire you too!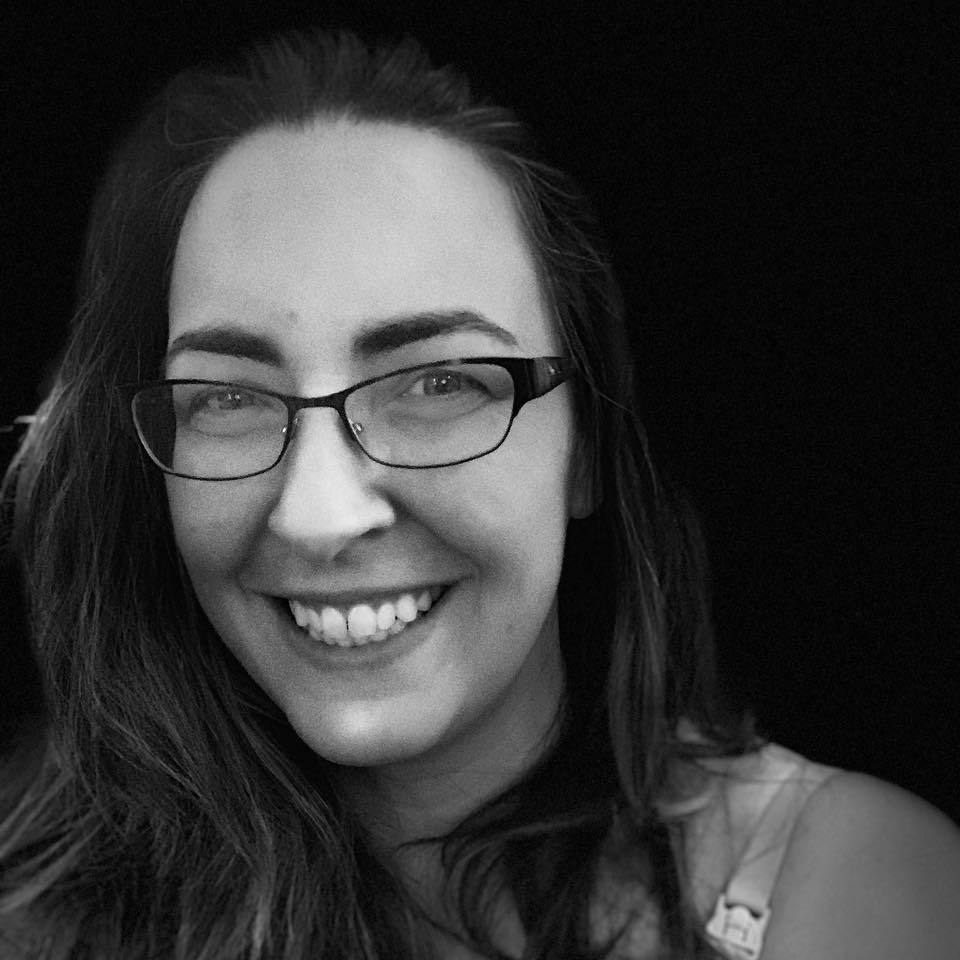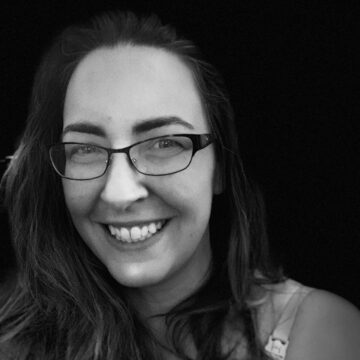 Tell me a little bit about yourself.
I'm a self-proclaimed Chaos Coordinator with two blogs, website creation business, courses, and digital products I sell to help bloggers get organized. As a mom of 2 (ages 2 and 5, the oldest with special needs), balancing everything can be challenging. As a former Project Manager, I treat all aspects of my life like a project (which is why I created my course Get Chaos Organized for Mom Bloggers).
---
Related Posts:
---
How would you describe your blog?
My main blog (KitBlogs.com) recently rebranded from BloggingAboutMomming to KitBlogs.com to merge my services, courses, and blog into a single, cohesive site. While some of my content is still geared towards moms (my favorite audience!), the blog was created to help other bloggers sift through the crap-load of information out there and get no-fuss answers to their questions.
How did you get the idea for your blog & business?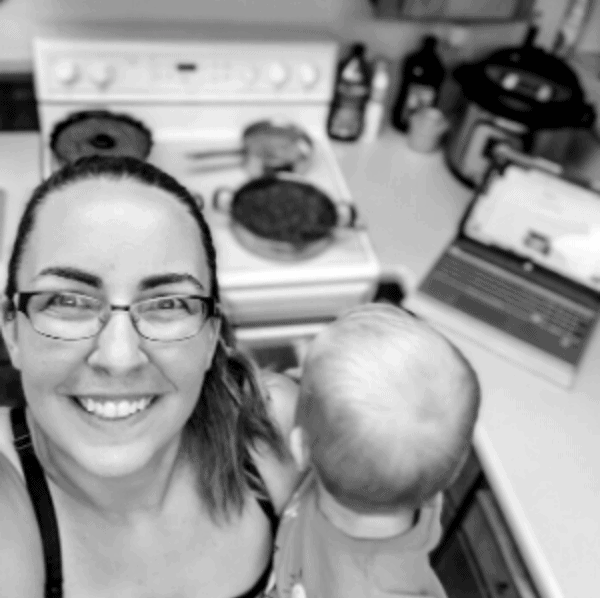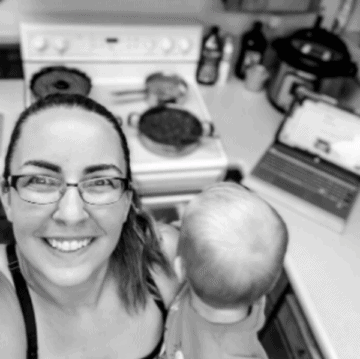 First, let me say that when I first started blogging (KrisBeeMama.com, which is mostly a contributor blog at this point), I scoffed at other bloggers who "blogged about blogging".
Starting a blog about blogging was the last thing I wanted to do since it seemed like people were doing it to make money. But after going from knowing nothing about blogging (I mean I cringe at my old blog posts!) to growing and becoming proficient at the business, I wanted to help others who struggle with getting started or with the technical aspects of blogging.
As a Project Manager (before becoming a work-at-home-mom), I wrote 100+ page functional specification documents for mobile applications, and my biggest strength was my ability to take intricate details and boil them down into understandable terms.
What started as a way to quickly share my knowledge with those asking questions became a full-blown blog and business!
I worked as the sole Producer on small to multi-million dollar mobile application projects with clients like Nick Jr., Toys "R" Us (RIP), Penguin Random House, Microsoft, and others. The ability to take these complex apps and communicate the needs and requirements in terms they could understand was the key to completing the project within scope and timeframe (which is no small feat!).
As I began answering blogging questions in online groups, I started to realize that I was saying the same thing over and over and over again. What started as a way to quickly share my knowledge with those asking questions became a full-blown blog and business!
So it's almost like I fell into this blog rather than had a plan to create it! My goal was merely to help others (namely moms looking to start a blog), which is what I still do to this day!
What is one piece of advice you would give to a new entrepreneur?
Just one? LOL
I guess my biggest piece of advice is to keep your goals in mind and realize that not reaching your goals isn't really a failure. "Failures" are merely discovering what works and don't work for YOU and YOUR business.
I guess my biggest piece of advice is to keep your goals in mind and realize that not reaching your goals isn't really a failure.
Every single entrepreneur is unique as a person and each business is as different as fingerprints on every single person. What works for one person or business may not work for you. So set goals, test things out and take inspiration from others without viewing their methods for success as the only way.
How do you advertise or get the word out about your blogging business, services, and courses?
Much of my advertising is word of mouth from students or clients. But I'm also pretty active in a bunch of Facebook groups.
I occasionally run ads (Facebook or Google) for promotions or new product launches, but I greatly prefer a more one-on-one approach.
What are your goals for 2020?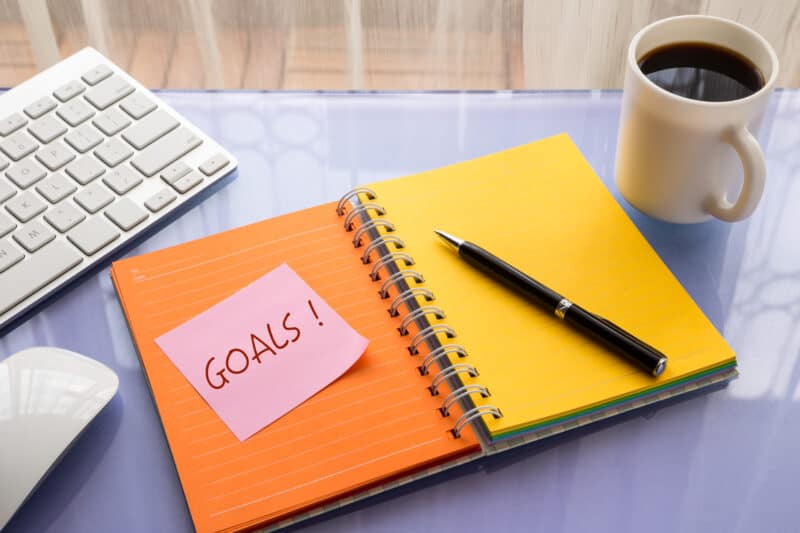 For the rest of the year, I will be focusing on providing even more Blogs In A Box (prebuilt blogs that just need content) and launching a few more courses to support my fellow bloggers and clients.
This, of course, is the goal of growing my revenue. I've eliminated a lot of overhead costs by merging my sites in the rebrand I mentioned earlier to increase my ROI. As a mom of 2, my time is precious and (at times) limited. So my focus is to provide as much support as possible without needing to be in constant meetings (hence the upcoming courses!).
I absolutely love to support other bloggers. It's my jam. Balancing everything is all about setting boundaries and realistic goals.
What helps you feel inspired?
My inspiration comes from seeing other bloggers have "ah-ha" moments or sighing with relief when they have been spending WEEKS trying to solve a problem I can take care of in 10 minutes.
I also have an almost unhealthy obsession with digging into details (which is why I do time boxing!!), so the more complex the problem the happier I feel (no joke).
What is your best productivity hack?
I have 3 for bloggers:
time boxing

repurposing blog content

batching your work
Master these 3 things and you will get more done in less time with even less effort.
If you could travel anywhere in the world, where would you go?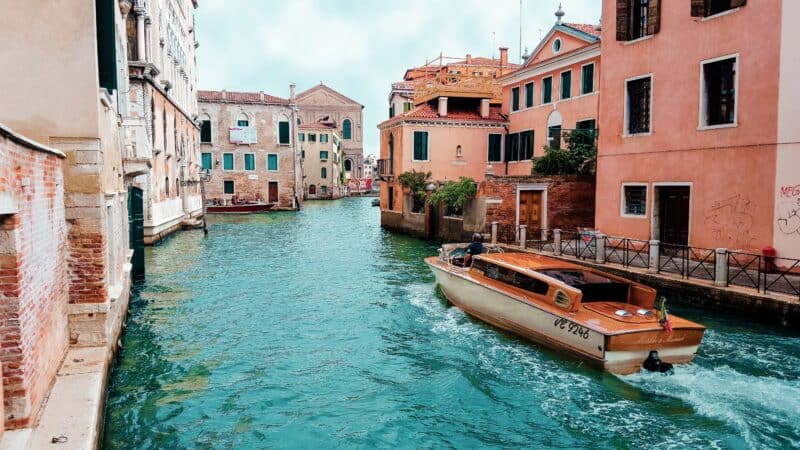 This one made me laugh a little bit because while I love to travel, doing so with 2 young kids is insane! Plus, I despise being in a tin can in the air. BUT, I've always wanted to go to Italy and see the villas, sweeping landscapes, and wine country (though I don't drink which is a long story).
What do you love about helping other moms build blogs?
Moms have to juggle million-and-one things in their everyday lives even before taking the plunge into the blogging world.
I think everyone (moms and non-moms) are surprised how challenging and multifaceted creating a blogging business actually is…so when it comes to moms, adding another million-and-one skill to learn can quickly become overwhelming and feel completely impossible.
Blogging is hard work. But being your own boss can allow you to spend more time being present with your kids while doing what you love.
Helping moms to understand the needs of being a blogger and the time it usually takes to actually see money rolling in can be a tough conversation. But there are so many resources out there that make it look easy or quick that I'm happy to bring the truth (and hope) to these aspiring blogging moms out there.
Blogging is hard work. But being your own boss can allow you to spend more time being present with your kids while doing what you love.
Which of your products or courses is your favorite?

By far my favorite course I offer is Get Chaos Organized for Mom Bloggers (surprised?). I have spent countless hours, weeks, months, you name it getting this course where it is today.
I've taken feedback and redone a LOT of the course over time to make it easier for busy moms. To help, I've included a list of priority lessons so moms with very little time can jump to the most important topics. Plus, there's a summary of the goal for the lesson and the expected time to complete the video (though there is text for every lesson as well!) and activities to plan ahead.
I also know that it's hard to push yourself to form methods to make your life easier, so there is also a 7-day email challenge that links with my Blogging AND Momming Facebook group where you can get support as well.
In case you haven't noticed, I GET IT. I'm a mom. I'm a blogger. I'm overwhelmed and busy all the time, too. I love sharing my multitude of methods I've formed over many years of trial and error.
My Favorite Kristine Beaves Products
I love the course Get Chaos Organized for Mom Bloggers so much. I had gotten it from a bundle in the past and couldn't wait to go through it. The course taught me how to organize my time so I could be a more productive blogger.
Kristine also helps you get started with your blog by launching it for you. Check out Blog in a Box here.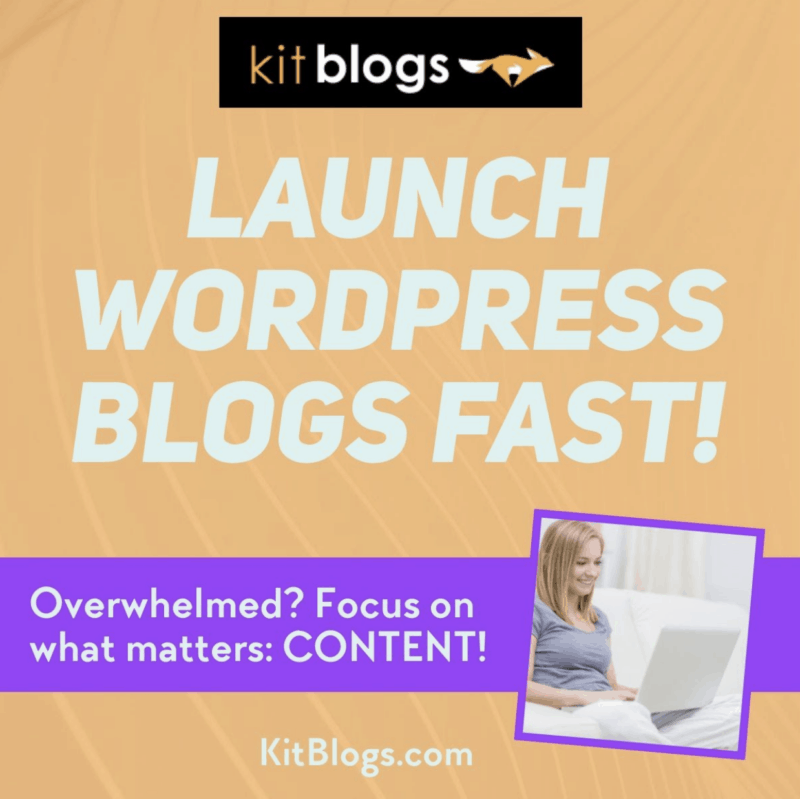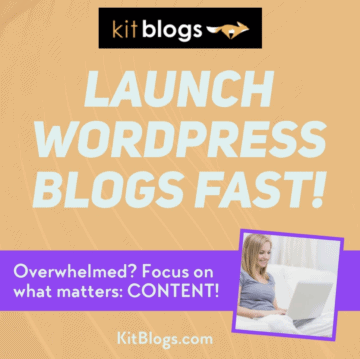 Who is going to be the next Inspiring Mompreneur like Kristine Beaves?
Do you think you have what it takes to be our next inspiring mompreneur? Contact me today to be considered!
Is Kristine Beaves inspiring to you? Let us know in the comments!
Related Posts:
Pin to Pinterest:
Pin to Pinterest so other moms can learn about Kristine Beaves too!