In this contemporary world, the number of students and teachers who started to use online educational platforms has overgrown. We all have time management problems and almost always use social media platforms not correctly, don't we? But do not mind as I have a solution for you and for everyone! We will go over the best online course platforms in today's article.
People use their time very effectively to get the latest information over the internet instead of chatting with friends, posting stories on Instagram, or watching Tik Tok videos. And I am sure you already got the idea!
Yes, I was speaking about online education.
Editors Note: This is a guest post by Vera Mirzoyan. Take it away, Vera!
What is the difference between online and offline education?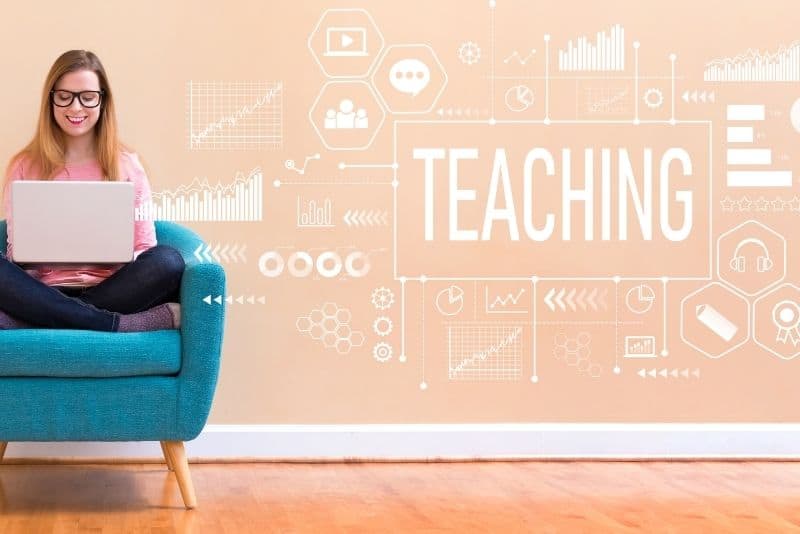 What is the difference? Can't you just study offline as you always did, and what are the advantages of e-Learning that will make you choose especially it?
If you are a bird of passage (I mean if you do not like to stay in the same place so long), you will like this idea. E-Learning is a diamond of the first water; that's why I can count hundreds of examples of how you can benefit from it.
These days online courses are considered to be of great importance. Along with the time, sometimes we need to change the educational system and apply only the best options for students.
Over the years, people's mentality also changes. Focusing on the best variants, we get the chance to make everyone get a high-level education. Look how many counties are on the map! Do you think it's possible to provide everyone with the same level of education?
This is a very controversial issue as the answer to this question is changing day by day. If I asked you nearly 15-20 years ago, you would probably answer no, reasoning that there are so many countries and territories and it is impossible to get the same quality in almost 200 countries.
Time changes and brings innovations with it. Now I can say that day by day, providing everyone with a high-quality education is possible thanks to e-Learning. Looking at the statistics, you can see!
In January 2023, there were 4.66 billion active internet users worldwide – which consists almost 60 % of the world population. This is a beautiful indicator as you can find just a few countries with the lowest internet penetration ( such as North Korea, Eritrea, South Sudan, and other African counties.)
By spreading the innovation of e-Learning, we can have our dream result. But firstly, we need to be able to inform people (because they sometimes get it wrong) and present the benefits of online education correctly.
During this period, distance education will face many challenges, but during that time, it will grow and become professional, providing us information and skills we need. Keep in mind, everything is changed, improved, and becomes better by the experience.
Let's digress a little bit. Now about the benefits!
Benefits of Online Course Platforms
Time Management
Living in the most mysterious century, people are so overwhelmed to take extra lessons, especially when they are working. Without it, people waste a lot of time doing meaningless things without realizing the importance of time. How much time do people waste doing things that are not essential? We waste a long time doing our everyday stuff, for example, being on public transportation or driving in a city full of congested traffic.
So, people prefer to use the opportunity that distance learning provides them and buy online courses for learning wherever and whenever they find it appropriate.
If you are a person who likes working and traveling simultaneously, you'll find it convenient to enrich your knowledge base, participating in various courses, and why not online webinars.
The same also about tutors; they can have a stable income by teaching and, at the same time, save time for other activities.
So, man, choose the best option for you, learn or teach when you find it convenient- after work, on the way home, during work breaks, while traveling or even so this somehow can be a suitable variant of relaxing.
---
Related Posts:
---
Flexibility
What does it mean? Teaching or studying online has many advantages, and one of them is the accessibility of course material wherever you are, only just having an Internet connection.
If you are a teacher, you will not care about the distance from your home to campus, and you'll prepare your courses from the most comfortable corner.
Online education has changed a lot during the last 30 years. A lot of students don't have the chance to get a higher education because of money. And also, financial status affects students' success because some of them don't have such an opportunity.
It's a fact that taking online courses is significantly cheaper than taking classes on a traditional college campus. Did you know that one-third of all eLearning content and material is free and pursued online? Online training is undoubtedly a huge cost saver for organizations and individuals too. Just imagine how much money do the students and organizations save.
Besides, students sometimes can be married or have children, so in this case, distance learning will make childcare for their parents much easier too.
Availability
E-learning tutors do almost everything to make higher education more available, entertaining, and profitable for students worldwide.
In this modern world, based on their accessibility and convenience, many people prefer to be far from face-to-face classes and want to study remotely. Everyone can quickly discover the relevant literature they need and complete their lessons no matter where they are.
By the way, educators have found a creative way of presenting study material that will attract everyone's attention and make classes much easier and more enjoyable. So we can say that due to the well-made presentations, e-learning is becoming far more exciting and engaging.
This allows students not to waste money because many sources you can find online (every often educators provide it) and many textbooks can be downloaded.
Lecturers will use a variety of online learning resources to make their classrooms more innovative and entertaining. Even if the course material is dry and dull, distance learning will encourage and improve imagination, much like any classroom teacher.
The future of online teaching looks promising and has chances to develop. The current state of technology allows us to have a high-quality online learning experience. There are a lot of benefits of distance learning over even traditional teaching models.
But if you are here and are reading this article, that means you have realized all the advantages, so let's move!
So, are you looking for educational websites to help you learn about your favorite subjects? Or maybe you want to find a website where you will be able to share your video classes and start your own business.
We live in a century where e-Learning is becoming more and more essential, and this industry is becoming popular. So for self-education, we need to choose platforms and find the video classes that we need.
Every day, the demand for online teaching and sharing online classes is increasingly growing.
We always talk about the 21st century, its benefits. We enjoy the opportunity to stay home and study by the professors from the world's best universities. But there are many people from different countries who don't trust online education because of various reasons, and one of them can be the lack of information about e-Learning.
So let's spread e-Learning "culture" together!
The future of online teaching promises us to develop and what we need is to find good educational websites on which we can rely on.
That's why I'm here. Let's find the 18 best online course platforms together.
Raise Your Hand if You have a desire to Get Started!
Okay! Let's go!
18 Best Online Course Platforms
Create, offer, and promote your online courses with one of the best online course platforms – your website build with Learnworlds. They offer a free resource library in addition to being an excellent e-Learning site. Especially if you are new in this sphere, these resources can help you a lot as there are guides about:
"Selling & Marketing Online Courses"

"How To Use Video To Improve Your Online Course"

"How To Thrive In Affiliate Marketing"

"Selling Online Courses Through eMail Marketing"
Learnworlds provides an opportunity to integrate your favorite tools into your website. Connect your school with infinite digital marketing and affiliate tools that will help to increase your sales! The means or features you need to succeed as a trainer or an "edupreneur" are the followings with Learnworlds:
Course Building Academy

Live Master Classes

Rich Blog

Free Resources Library

Help Center you can rely on

Easy to love support agents
Click here to sign up for Learn Worlds!
And the second platform is one of my favorites! Yes, I am about Uteach! This is an Edutech platform (website builder) that helps to generate professional, personal, and automated eLearning websites within minutes without any tech knowledge. This platform serves as something like a personal brand that helps reach a broader market and trustworthy.
You may ask about the advantage of using their service as thousands of companies do the same thing. Here is it!
Thanks to this platform, you get an opportunity to:
Create a professional website with your preferred style and domain.

Upload your video lessons to share your insight and experience.

Conduct live studies and organize webinars

Organize examinations to test the students' skills and acquired knowledge.

Provide certificates to those who successfully pass the "exam."

Have a centralized database of people and materials.

Finally, make money by selling your courses.
The following unique advantage of Uteach may be SEO functionality. Highlighting the importance of digital visibility, the platform prioritizes SEO. The websites created with Uteach, are SEO-friendly and there is an opportunity to add metadata. So, the on-page SEO may be successfully implemented and taken care of.
Another advantage of Uteach is the lower price. Compared to other platforms, it offers all the must-have features and even more with a cheaper subscription fee. This platform is comparatively new in the market, but it does offer comparable features worthy of a try. And in case you have any questions or concerns related to the platform, Uteach offers free demos and tech support.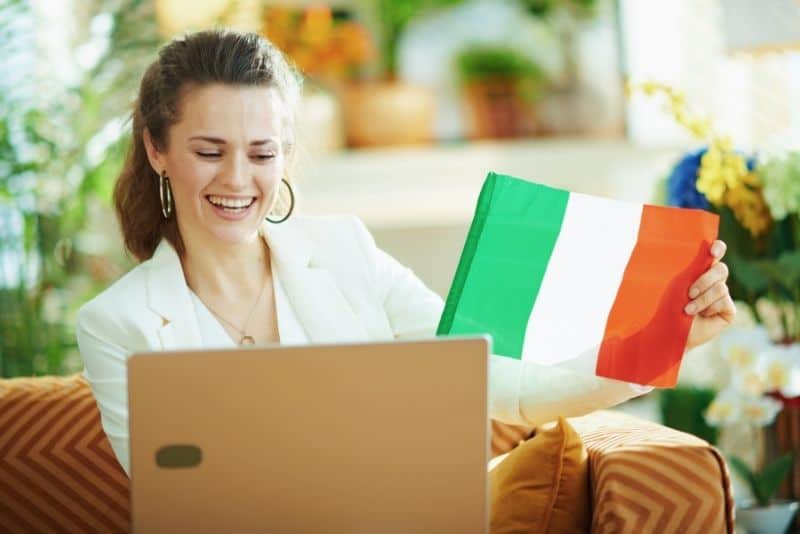 Another better place to share your knowledge and earn money!
More than 100.000-course creators worldwide are already selling almost 1 million courses, thanks to this site!
A team that involves 150 professionals does everything possible to make Teachable better every day. This platform is focused on the idea that everything is teachable, regardless of the industry, experience, or qualifications.
And I almost forgot to tell you; every Teachable plan comes with unrestricted video and course content bandwidth. As a result, every education provider gets an opportunity to upload as many courses, videos, PDFs, and other files as they want or need.
With the help of Teachable, many fitness or yoga training centers, online language schools, bakery teaching platforms, marketing consulting, business, and life coaching online platforms are launched and offer valuable services.
Click here to sign up for Teachable now!
This online learning community offers thousands of courses on everything from data science to graphic design, animation, or marketing. This online learning platform provides instant access to thousands of new skills, tools, and projects. As an education provider, you may add courses. It is one of the largest online course platforms around.
As a learner, it becomes easier to find high-quality courses related to topics surrounding themes of different industries – technology, business, marketing, creativity, fitness, yoga, lifestyle, and many more.
The advantages of Skillshare may be considered to be:
New and varied content

Communities of like-minded learner

Easy to use all around

Free trials available

Skillshare mobile app available
The disadvantages are:
Not fully accessible

Not every teacher ROCKS

The ads are annoying, so you'll want to pay
Guys, you probably do not imagine how many opportunities Skillshare provides. You absolutely will like the idea after checking this site. Students just paying $19
each month have access to unlimited premium classes on this website. This platform is handy for learners. They can take part in as many courses and watch as much as they want, for just $19 per month. This means the education provider does not have any control over the price of the course. Great, right?
Each of these websites has its professionalism. For instance, due to Superprof, you can quickly check tutors' profiles and find your ideal tutor based on your requirements.
More than 15 million teachers, tutors, coaches, artists, and similar specialists share knowledge through Superprof. You may also join the community. Prices, skills, ratings, lessons, and so on are all factors to consider.
This platform offers educational material related to languages(English, German, Spanish, Italian, and Chinese, Sports, Art and hobbies, Music (Guitar, piano, etc.), school support, etc.
Self-education is essential for everyone, no matter who you are, teacher or student, you can learn a lot, or you can help others by teaching from home, setting your rates, and meeting thousands of motivated students!
As for the learners, they have an opportunity to consult tutor profiles freely and contact their ideal trainer according to their needs (prices, qualifications, reviews, home or webcam lessons)
Another platform that I found especially for you is VIPKID. This is a global digital classroom for every kid in the world. This innovative online platform makes an unprecedented exchange of knowledge possible. Specialized teachers connect with learners online around the world to provide a learning and cultural experience.
They say this is one of the most innovative companies all over in the world. Every child feels connected to their teacher in this global classroom.
If you love teaching kids, are knowledgeable, passionate, and ready to impact and bring innovation to the educational system, this is for you.
Here you can:
teach online on your schedule,

work when you want and where you want,

there are no commitments or minimum hours,

make money,

enjoy teaching with kids.
And BONUS- they provide the curriculum too.
Click here now to sign up for VIPKID!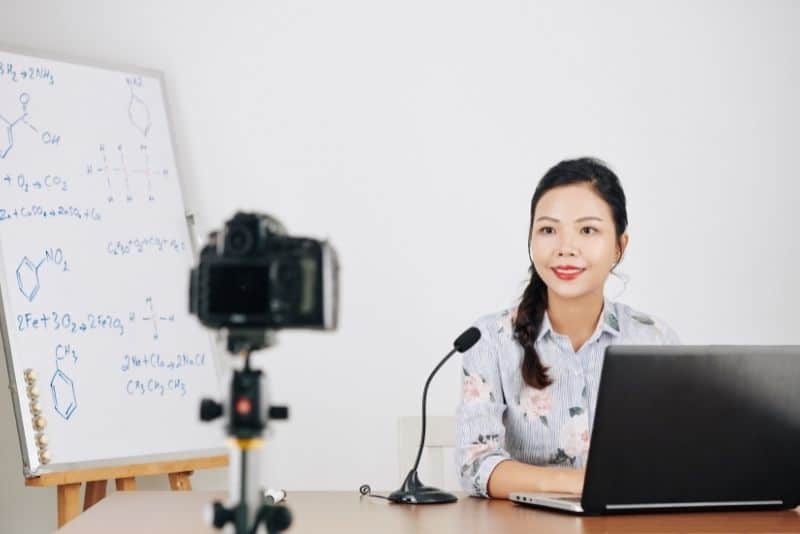 Hey, another good place to learn new skills! The 1st and most important thing I would like to mention about Coursera is that this is an online learning platform that allows everyone to take university-level courses and even have certificates.
Instructors are from the top companies and universities such as Stanford, Yale, and Princeton.
This may be shocking, but Coursera now has over 77 million students.
Students prefer Coursera because it allows them to receive a bachelor's or master's degree online while studying from the same professors as they would at a university.
Here, English and Spanish, Russian, Chinese, Portuguese, Arabic, French, German, Korean, Vietnamese, Japanese, and other languages are available here. The duration of each course is 4-6 weeks.
Tutor is one of the ideal sites for both teachers and students. Suppose you are a teacher, professor, adjunct, Ph.D. student, and industry professional who is all passionate about the areas of their expertise and eager to help students learn. In that case, you are the right person to join Tutor.com.
This online tutoring platform establishes a connection with students (and helps them earn an extra income), simple, convenient, and flexible. This is very simple; you just need to do the following steps.
Log on whenever you are available

Tutor remotely from any place

Get an income on a regular schedule, without an invoice
Are you a history teacher? Hmm, maybe a specialist focused on College-Level Physics? You can find here whatever you want in almost every field. Come on, as they are currently seeking tutors in a lot of new subjects.
But if you are not a tutor, you can find classes from almost every field as a student.
What is this, and why should students use this site?
The platform "Chegg tutors" suggests online textbooks, homework help, online tutoring, scholarships, and internship matching. They help students succeed beyond enhancing their academic experience. The vision of this portal is to improve the overall ROI (return on investment) in education by assisting students in learning more in the shortest possible time and at the lowest possible budget.
As a leading student-first connected learning platform, the mission of Chegg Tutors is to help the students to achieve their best in school and beyond.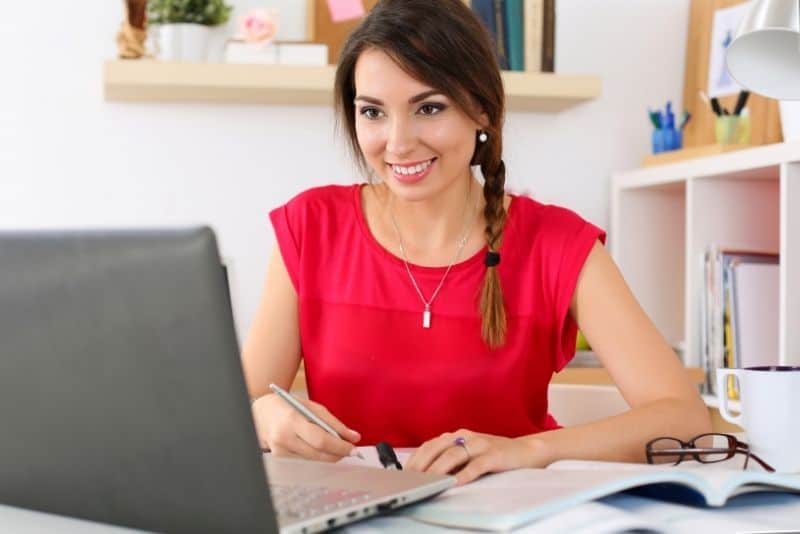 WizIQ is a cloud-based education platform that allows students and teachers to access teaching and training modules from their smartphones and laptops. This is one of the most amazing online course platforms. Over 5000+ customers trust WizIQ to deliver online learning. Wonder about what is needed for providing online training through WizIQ? Not much to do:
create beautiful learning portals

Create and sell online courses

Take the tutoring online

deliver learning on the go

train your students
If you are unsure whether or not you want to use WizIQ, you can use a free trial?
By the way, WizIQ pricing starts from $25/month (if billed annually).
Udemy is a platform that offers learners courses related to different topics and industries: ranging from dog grooming to HTML code writing. Every person will indeed find something required and valuable. It is one of the largest online course platforms.
Being founded in 2007, it has grown to one of the most powerful learning platforms around, and today, the portal offers more than 130,000 online courses. This international learning space is famous for over 60 languages and with learners from over 190 countries.
The platform is accessible across the globe through any kind of device. What makes Udemy different from the other online learning platforms is that it equally supports trainers and learners.
This is one of the best global marketplaces for teaching and learning, isn't it? This mysterious website is the place where you can meet 40 million people and more than 70 thousand course creators. Do you imagine?
This opportunity can help me, you, and others to realize their dreams, follow their goals, and have many content creation tools such as PDF documents, PowerPoint, etc.
And BONUS – this website can be used by instructors for free, but Udemy has its strategy to make money by taking 50% per sale of instructors' courses, but if you find this a good suggestion, you can try!
Expand your career opportunities with this site learning everything from content creation to fashion design. Interesting, right?
This is just a start. We are going to explore other websites too. Just read attentively!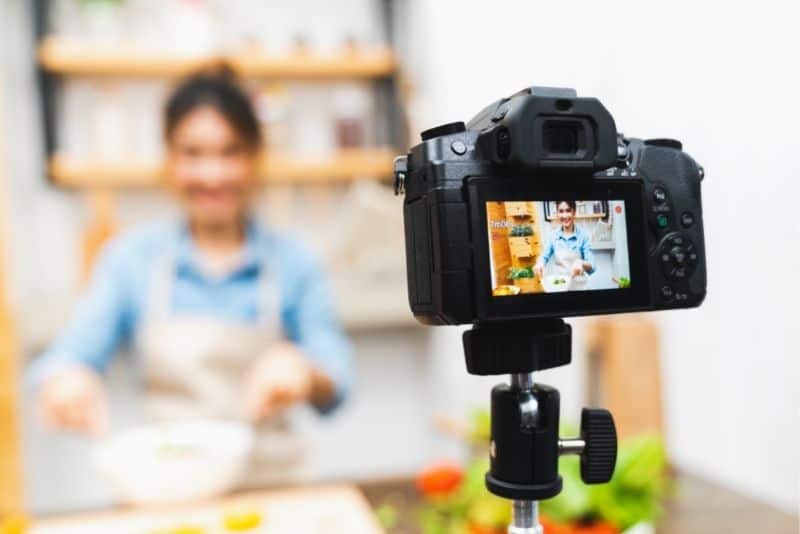 Thinkific offers everything you need to have a professional course website to upgrade your online business. They even provide a step-by-step playbook to help you create, structure and upload your online course content easily.
Here you will have the opportunity to :
Try out marketing automation and email features.

Begin with a simple free plan.

Complete control over your online course platform code structure.

Give Customizable course certificates.

Choose domains that are special to you.
Kajabi is an effective platform that makes it incredibly easy to turn knowledge into products that are possible to present in the online market and sell. Like Uteach, Teachable, Thinkific, and other platforms mentioned above, here also you may create your platform and offer online teaching services people need.
Kajabi offers every feature you need for your e-learning business. You may create, market, and sell an online course, membership site, or conduct a coaching program without any tech knowledge, hiring, learning curve, plugins, or broken integrations.
This is one of the best high-end course platforms, but it's a little more expensive than the others on the list. Just check!
This platform offers everything you need for e-teaching – starting from selling courses and webinars. There are already 50.000+ creators, and you may join them. They say, "Podia is made by people who care about online creators and who want creators to succeed."
Podia helps education providers to sell different forms of their works and services on a single platform. The users agree. They like the user interface provided by the platform. It is easy to navigate and use.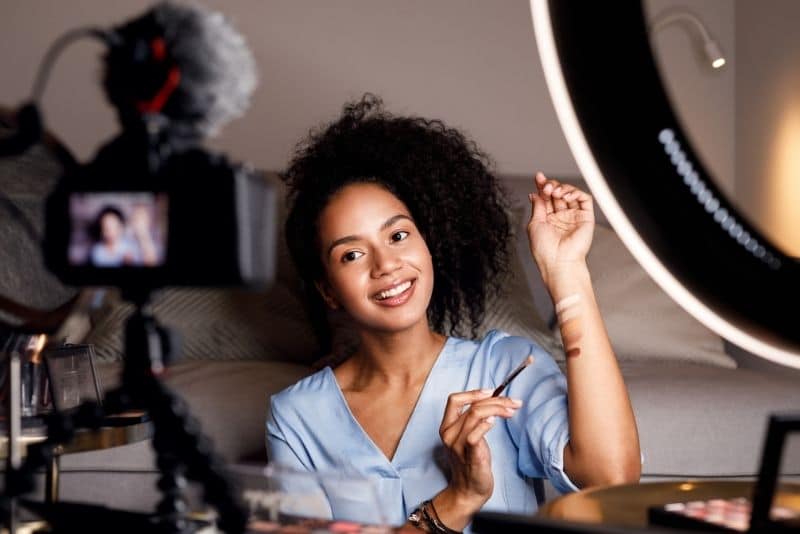 More than 34 million students learn on edX's 3000+ courses today in humanities, math, computer science, Fashion, History, Human Anatomy, Literature, Psychology, Public Speaking, Economics, Chemical, Civil Engineering, Computer Engineering, Electrical Engineering.
The central part of the available courses is in English. Yet, you may also find some courses in Chinese, French, Italian, Russian, Spanish, etc.
Learn from more than 160 member universities such as Harvard University, Boston University, Massachusetts Institute of Technology, Berkeley University of California, etc.
But there is another great news too: You can download any edX course for offline viewing.
Udacity is an educational organization created in the United States. It is one of the lowest-cost online course platforms because it is free to create a course!
It used to focus on university-style courses, but now it primarily offers vocational courses for professionals. For more details, of course, you can check the website.
Nanodegree programs are well-known at Udacity. Hmm, but what is it?
A Nanodegree is a project-based, skills-based learning program. Artificial Intelligence, Coding, Robotics, Mobile Programming, Business, and Data Science are just some of the topics covered in each Nanodegree.
The cost of Executive Programs cost about $1500 a month, including project reviews from top industry professionals, technical mentor support, personal career coach, and a learning plan that allows you to learn at your own pace.
FutureLearn is an education platform founded in December 2012 in the UK. The company is owned by The Open University and SEEK Ltd, collectively. This is a Massive Open Online Course learning platform that includes more than 250, including the UK and international partners.
I am becoming happier every time telling you about such websites to get knowledge from university and industry experts. Here as a student, you can find various courses from English, battery manufacturing, mental health, football, teaching training, etc.
Learndash is a lightweight, scalable, and well-known WordPress learning management system with one of the best customer support. It is one of the lowest-cost online course platforms!
With Learndash you can:
Create and sell courses easily

They offer quizzes & grant certificates,

Download reports
Learndash is trusted by big names like
University of Florida

University of Michigan

Yoast

Keep

Tony Robbins, etc.
One of their first helpful features is their "Focus Mode," which blocks out all distractions when students run through a course.
Why should you use an online course platform?
Yes, there are many reasons to study or teach online. The first thing I can mention is its convenience of planning and scheduling, the flexibility of choosing a place for studying or teaching.
The future of online teaching looks promising and has opportunities to develop. The modern state of technology permits us to have a high-quality online learning experience. There are many benefits of distance learning over even traditional teaching models, and you already know.
This provides a possibility for the students to finish their studies earlier. Besides, distance training allows learners to continue working while getting their degrees, but traditional education doesn't give us such chances.
Same about tutors. Such platforms allow educators to have a stable income. If you love your work, always try to bring something new to your lessons to make them attractive; you are not always satisfied with your work and try to improve it, you will succeed.
Hopefully, this article will guide and help you to find "the website of your heart," which will make the period of your self-improvement easy. Thanks for your attention. Whether you are an education provider or a teacher, use this list and all my tips to be more successful in your life.
More Online Course Platforms?
I am sure, throughout your experience, you have helped a lot of people to realize their dream, study, and go deeper into their dream profession in the shortest possible time with the likely minimal budget. Undoubtedly, you offer life change. You create an impact on others, as well as income for yourself. Keep in mind that you are a motivation for your active and future students! This much about the digital world, make it better and never give up midway!
And if you are a student, do not miss your opportunity, work hard, do wise, and you will indeed have better results.
Do you have more online course platforms or have used any of these? Let us know in the comments!
About the author:
Vera is an SEO specialist and content creator who focuses on the idea of creating the best writing for the readers, instead of finding more readers for the writing.
Related Posts:
Pin to Pinterest:
Pin to Pinterest so other moms can learn about these online course platforms too.