As a teacher, you can do so many things during summer vacations. Think about earning a decent amount by spending just a fraction of your time. Summer vacations are almost here. Schools will close, and you can sit at home doing much-needed rest for two months. Will you? If so, think about making some extra cash. After all, you have plenty of spare time available, so it makes sense to spend it wisely. Try to explore summer jobs for teachers that will earn you extra money from the convenience of your home.
Why are there Summer Jobs for Teachers?
For teachers, summer vacations may be a blessing in disguise for many reasons. You have ample time in hand to learn new skills and put them to good use. Alternately, you can make money by putting your teaching skills too, so look for summer teaching jobs as well.
What are the Top 37 Summer Jobs for Teachers?
Finding an extra income source this summer is entirely on you, but making a decent amount of money is a great idea. Why not make the most of your spare time that would otherwise go waste? It is time to explore your options, so start looking for ideas and ways that can help you earn extra money. All these are part-time jobs, so they will not consume most of your time. The following summer jobs will make you a decent paycheck this summer:
#1 Become a Tutor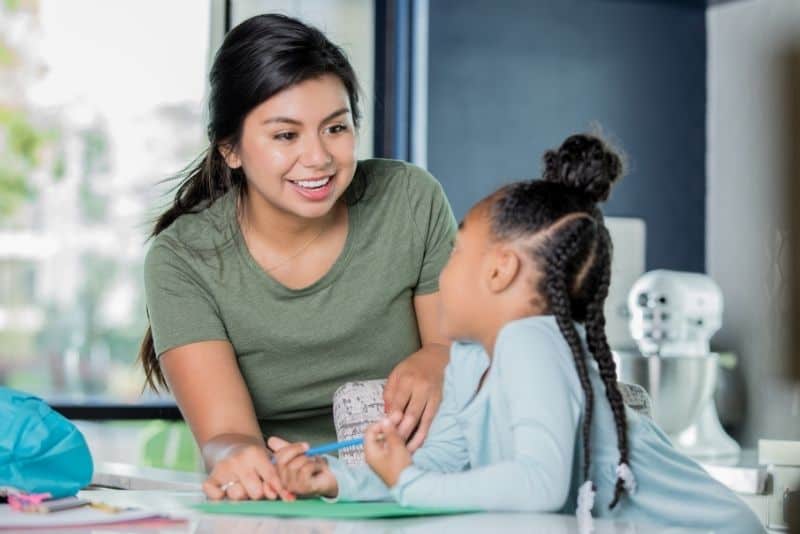 An advantageous way of making good money is by providing tuition. You can give this summer teaching job from home. It depends upon you to choose the number of children to teach. Assemble students in different batches at different hours. Alternately, you can call all students and teach them all together.
Pick children from the same age group that you teach at school. Each session will not take more than two hours. You can pick flexible hours to provide tuition if that suits you.
#2 Join a tuition center as a teacher
In case you do not feel like giving tuition at home, think about joining a tuition center as a teacher. Make sure you teach part-time and not full-time as it is about making extra earnings only. Discuss the payment, the number of students you will be teaching, and hours. Find out more about the days of the week you will be taking classes.
---
Related Posts:
---
#3 Become an online teacher with VIP Kid
Think about it, becoming an online teacher is a great idea. Just make sure to do this temporarily during summer vacations only. Know that summer teaching jobs that will not consume much of your time. You can do this by either registering to an online tuition company, or you can make one on your own. Plenty of options are there, so choose the option that suits you best.
VIP Kid is a great way to help children in China learn English. My sister is a teacher and makes so much extra money in the summer from them. Sign up here now!
#4 Teach part-time
This option is for those who like part-time employment options. Think about joining a summer school as a part-time teacher. Part-time teaching jobs at summer schools are usually only available during summers. Make good use of your spare time this summer by teaching part-time. You learn many new things when you teach and possibly do the same by teaching a summer school.
If this is your first time, make sure to make the most of it. In case you have experience, make it count. Allocate the number of hours and insist on working during those hours only. A side income should not take much of your time anyway. Spending two hours each day making $50 is not at all a bad idea.
#5 Provide online book reviews
Reading books can be fun for so many reasons. Reading comes naturally to teachers, so make the most of your hobby and make extra bucks. Pick a book of your choice and read it once, or as many times as you like. Many online booksellers hire book reviewers these days, so try your luck and send your review to a site that pays well.
This side job will help you make extra cash without taking too many hours. You are free to do this on weekdays, weekends, or once a month. Hone your book review skills and mix them with your teaching skills to fine-tune your reviews. You have the tools, so use them wisely and do reviews that stand out. Remember, high-quality book reviews can earn you anything between $10 – $150 and more in some cases.
#6 Online editor and proofreader
Teachers usually love to write. They sometimes do this as a hobby and usually as a part of their job. Assuming you are a great teacher who wishes to stand out from the rest, you are a great writer. This makes you an excellent proofreader and editor as well. Using online tools for corrections is no big deal these days.
You can make up to $50 just by fixing online tasks without spending hours on it. You can do this many times a day without feeling tired if you are good at it. There is plenty of online editing work available, so you can edit as much work as you like.
#7 Become a sports coach
Have you thought about becoming a coach? After all, teachers usually become excellent coaches many times. It is no rocket science, and you can do it quickly. Pick a sport you are good at and start learning coaching skills.
Additionally, get in touch with some sports coaches and get some basic knowledge about coaching. Read books and watch coaching videos during spare time. Attending sports coaching sessions will help you learn a great deal about coaching.
#8 Virtual assistant
Did you know that you could assist companies and online sites by sitting at home? If not, do online research and come up with several online company sites that hire a virtual assistant? Read a little if you have not heard about this before. Use your skills and proficiency and learn about the art of virtual assistance. You need not stay online 24 hours a day to be virtual assistance.
You will be provided with a list of tasks that you will perform every working day. Virtual assistants are making good bucks so expect to earn somewhere $50 – $500 depending on the company you work for. As a virtual assistant, you will perform tasks like typing, making menus, and discussing minutes of meetings and other minor tasks.
There are several people asking for virtual assistants right now on Fiverr. Check them out now!
#9 Online mock juror
Making money online can be so much fun at times. Take mock juror as an example where you will be doing nothing except sitting online as a dummy juror. Lawyers use this method to practice before appearing in the court of law and represent the client. Fresh lawyers have a hard time convincing judges, and they confuse too often.
With a mock juror acting as a judge, lawyers feel more confident. You will go through a few practice sessions to learn how a mock juror responds and questions lawyers in the court of law. It is a well-paying job where you can earn up to $100 or more depending on the client.
#10 Online consultant
Companies often look to hire temporary consultants. You can become one by sending your C.V and your preferred stipulations. Remember, you are only willing to do this temporarily, so apply for posts that need temporary consultants. Some companies pay well for this role, so if you have enough time and are willing, it is worth trying.
#11 Social media manager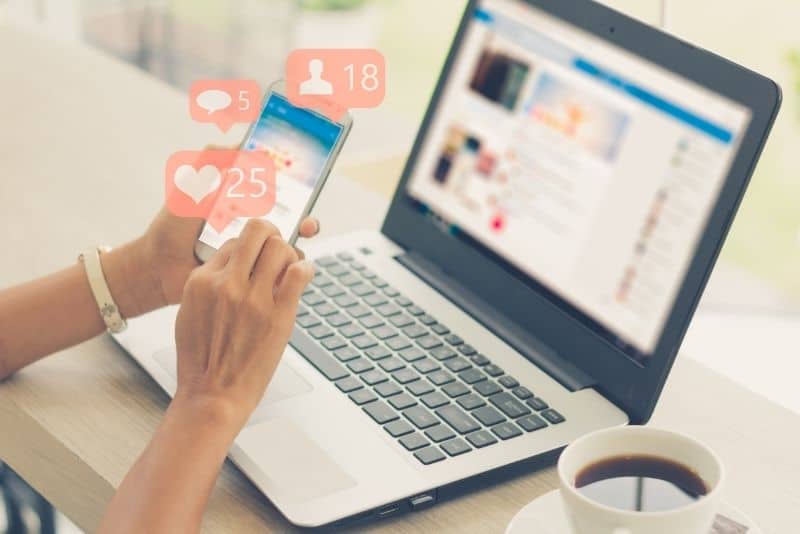 You will be performing as a social media manager for businesses. This temporary role will need to use popular social media platforms for business promotion. Here, you will be making posts, presenting interesting statistics and infographics to attract the maximum number of visitors.
Each of your posts will provide a link to the business website, which will increase the number of visitors, thereby improving its visibility. Being a social media manager will pay you well. Expect to earn anywhere between $100 – $300 by posting on different platforms for a few hours only.
#12 Freelancer
You can sell your services as a freelancer online. Many websites and services hire service providers in this role. You can work as a freelance writer, website developer, and search engine optimizer, among others.
Freelance roles do not require you to stay online 24 hours a day. Just a few hours a day will be enough. You can choose to provide your service once or twice a week, once every two weeks, or once a month. Meeting deadlines is necessary, so it is best to discuss these with the client. To provide services as a freelancer, you can join a freelancing platform and sign up as a member.
There are so many freelancing jobs on Fiverr. Check them out now!
#13 Writer
Teachers love to write, and you are no different, but did you know that this skill could earn you serious money? Many online services and sites buy content from content providers and pay them a decent amount. You can sell your written content at a reasonable price and make some quick money.
Some sites require you to sign up and go through a quick writing test. Do it and see if you can meet their expectations, which you will. Teachers become excellent writers, and their demand as temporary and freelance writers is growing by the day.
Fiverr is a great site to make extra money by writing from home as a summer job for teachers. Check it out here!
#14 Data entry operator
Perhaps one of the easiest ways of making good money is by becoming a data entry operator. You do not need to have specific skills for this role. All you need is a fast internet connection, a computer, and a decent typing speed. Companies provide their data and software that the data entry operator is fed in.
Tasks may vary depending upon the package you choose. It will take just a few hours to complete a task each day. You can work on the weekends if you want to and make extra money. Payment packages may differ, so choose a package that suits you best.
#15 Search engine executive
This will require you to learn and read. As a teacher, you can earn well from your home by performing basic search engine optimization activities. You will be optimizing websites and making sure that they are indexed in Google and other similar search engines. This requires a considerable amount of work, but you can do it from home. It takes little time and pays well, so do it as a part-time executive during summer vacations.
#16 Game reviewer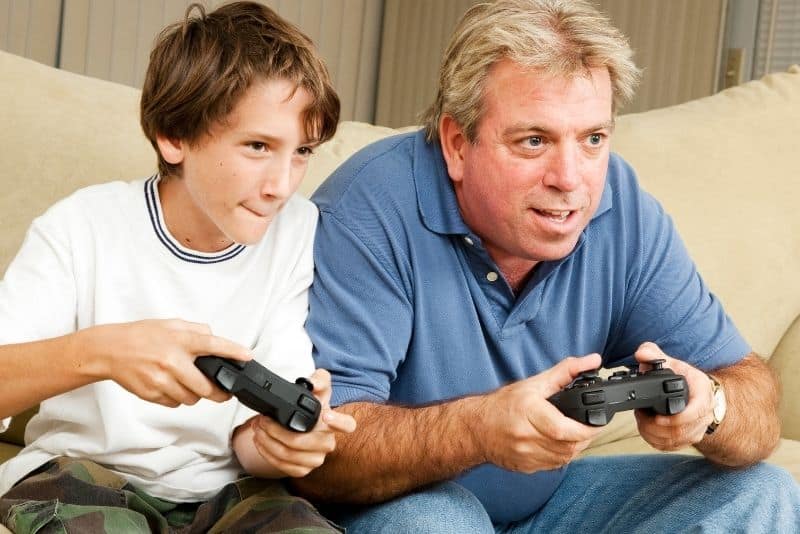 Everybody loves to play games online, on a computer, or a game console. Being a teacher who loves to play games gives you a double advantage. Nothing escapes your observation, so use it to observe the game and note it down. This will help you write a game review that you can sell online for a reasonable price.
Play games this summer and writes reviews to inform those who want to play it as well as you do. In the meantime, enjoy a perfect part-time hobby that pays well. This is probably the most fun of all the summer jobs for teachers on this list.
#17 Scriptwriter
Become a scriptwriter and make a decent earning. You simply need to be an avid listener and a reasonable observer, and writing is your forte as you do it day and night. Let your thoughts flow and pen down everything you had in mind. Writing a script is fun and fulfilling, and it pays well too. Write your scripts and sell them to online buyers or production houses that might turn them into a story, a comic, or a drama. Pay varies from $20 to $200.
#18 Resume writer
Writing a resume is by no means easy. The majority of candidates have a hard time getting a decent job simply because their resumes are not correctly written. You can use this expertise to make a respectable income during your free hours.
You write your resume and amend it from time to time. Use the same skill to write resumes for others and be paid. It will help if you learn to format and write it to make it more readable. Properly format the CV to make it look good. Remember, writing can make all the difference between an average resume and a good one.
#19 Rent your room
Did you know just how many ways you can make a quick income? Visit that extra room in your home and spend some time making it look good. Do the needful and paint it, clean it and make it livable for a paying guest.
Renting this room is an excellent way to earn some money every month. You can rent it as a guest room for paying guests. Make it available for guests and rent it to the guest that fits well in your criteria. Tell the guest that you will vacate the room once the vacations are over. In the meantime, earn a good amount each month. This is one of the easiest summer jobs for teachers!
Use AirBnB to rent out your room and make extra money! Check them out here!
#20 Babysit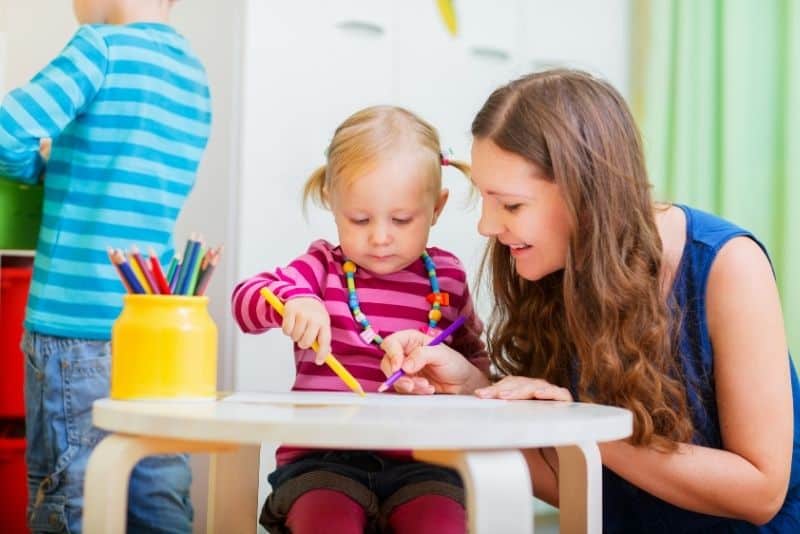 Teachers are welcome in every home across the neighborhoods. You are free during vacations doing nothing, so why not do some babysitting while your neighbors are off to work? They know you teach and are a decent person.
You can make this reputation pay you some quick bucks through babysitting. Ask your neighbors and those nearby if they want you to babysit their babies, and possibly, they will nod in the affirmative.
#21 Translator
Knowing more than one language is a bonus. Your teaching skills can only make you a better translator. Many companies look for translators these days. Becoming a translator is easy. All you need to do is find your language skills and get a good grasp of the language. You can work as a part-time translator during your vacations.
Translators make good money even though they work part-time just for a few hours. They are in high demand both online as well as offline. This hobby can pay you well, so make your vacations worthwhile by becoming a temporary translator.
#22 Become an online course instructor
Teachers, like other professionals, love to earn extra money using their existing skills, but who does not? You have been making courses all year long, so why not do it once more, this time just temporarily. Put technology to good use and make your presentations and videos.
The best thing about becoming an online instructor is that your course remains the same all year long without needing changes or alterations. Doing it once, and you will love to do it every year. Designing an online course puts you through the same struggles that your students may be experiencing, and it pays well too. This is one of the better paying summer jobs for teachers!
I use Teachable to create online courses because it is so easy to use. Check them out here!
#23 Opinion group participant
Teachers are keen observers, and they like to share their opinions on things. Will you do it for money? After all, you can make a decent sum of money by participating in an online group discussion. You can either become a paid participant or do it for no cost. The majority do it for money, so try your luck and participate in the group. It is a fulfilling part-time career, especially for those who love to communicate and discuss things.
#24 Make your Gig
Have your website and make it available online. Use professional website developers to make the best gig possible. Use SEO and PPC teams to optimize it for searches properly. Promote your services as a teacher and upload your profile so that people know what you are all about.
Teachers that have an active website get more attention than the ones who do not. Your gig will adequately promote your services to the world, which you can use in your spare time. Update the gig from time to time and put more skills and work on it so many could visit it and get in touch with you. More visits to your site will make the gig more visible to the search engines and the audience.
#25 Sell your old stuff online
If nothing, you can make good money by selling your old stuff online. This can be anything from the electronic appliance, old cell phone, clothes, or shoes, among others. Your staff that is in good condition will bring a reasonable price that you can use to buy new stuff. A quick search will help you find many sites that buy old things at a reasonable price. You can sell the stuff on any of these in a quick fashion without waiting for days or weeks.
#26 Starting a blog is a great summer job for teachers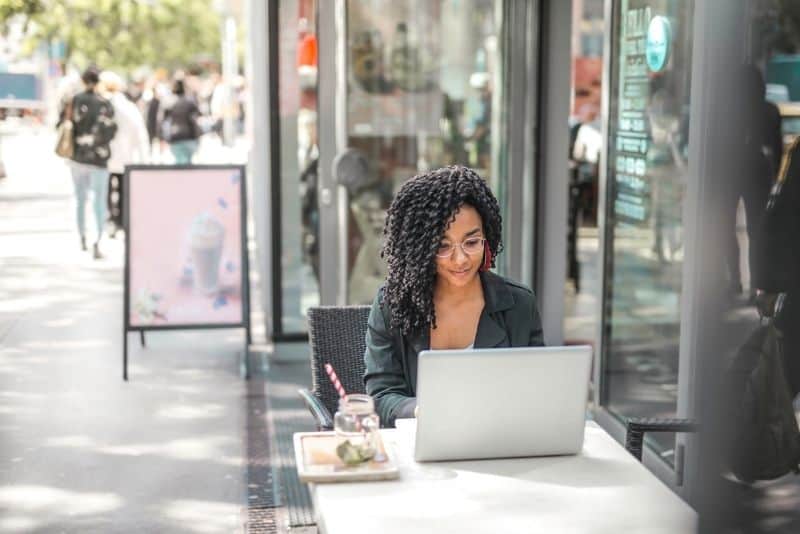 Have you thought about creating your own blog? Now is the time for it, so start it while you have time. It is advised to plan what you want to write in the blog. Choose a topic that you think attracts more readers and get started. The blog should be engaging, with each post having catching content, pictures and video.
Make a post every other day or once a week and choose to write on an interesting topic and attract readers. Every post must be engaging and pertinent to the topic. Soon, your blog will bring more ads to the site when using different techniques to promote and market it. Earning varies between $50 – $500 and more
I currently make $15,000 a month from my blogging business, Mom Beach. Check out my super easy tutorial on how to create your own blog here.
#27 Online forum contributor
Become an active participant on online internet forums. You will find many forums with millions of visitors and contributors. Choose a platform that suits your interest and learn more about how much they will pay you for each post.
Make sure to search for forums that pay and not the free ones. Contribute to the discussion and develop exciting posts backed by accurate data and references, among other content. This will make your posts more readable and popular.
#28 eCommerce store
This is something you should look deeper into as it can potentially become a side business. The eCommerce industry is fast becoming the most popular way of shopping these days. You can buy anything online without you wasting hours visiting every shop to find a peculiar product. eCommerce shopping sites take your order and ship the product to your desired location within a few days.
You need not maintain a warehouse full of different products because you will get the products directly from supplies and wholesalers. There are no expenses except website maintenance and domain charges. You can make $1000 or more running your eCommerce store by spending a few hours each day.
I have my own eCommerce store where I dropship women's handbags. Check out my Shopify dropshipping tutorial here!
#29 Write for freelance gigs
There is a marketplace for every writing style. You can make good money by choosing to write for a freelance gig. Here, you will be responsible for spending one or two hours each day writing the gig's web content.
You need not do it every day, but it is best to discuss the work hours with the gig's owner. Once the gig is up and running, your content will be visible to millions of visitors. This will make you visible online, and more writing offers will come thick and fast.
I love using Fiverr to find clients to write for. Check out Fiverr now to make extra money!
#30 Take online surveys to make extra money during the summer
Another way of making money is by filling online survey forms. These forms are available on many websites that pay cash to those who write surveys. It is an excellent way to make a decent earning without wasting time.
Each survey has many easy questions that you can fill within minutes. Such surveys help websites learn more about the type of online traffic they receive on their pages. Once they know who and where their audience is, they do all they can to attract more of them. Your participation in the surveys will pay you well.
I use Survey Junkie in my spare time and have made over $1,500 dollars! Check out my detailed review and hacks for Survey Junkie here!
#31 Be a ghostwriter
Some teachers have a passion for writing. If you are one of those, then you will enjoy your role as a ghostwriter. This role requires you to write different types of content, mainly blogs for various websites. Your name will not publish your content as you have agreed to provide it as a ghostwriter.
Someone else will publish your content in their name and pay you a reasonable price for the content. Ghostwriters are becoming a popular genre among online writers as they provide high-quality content at a nominal fee. Remember, some free sites pay nothing, but they offer an audience instead. Carefully choose the place you want to write for.
Fiverr is a great place to find ghostwriting opportunities. Check out Fiverr now!
#32 Take care of pets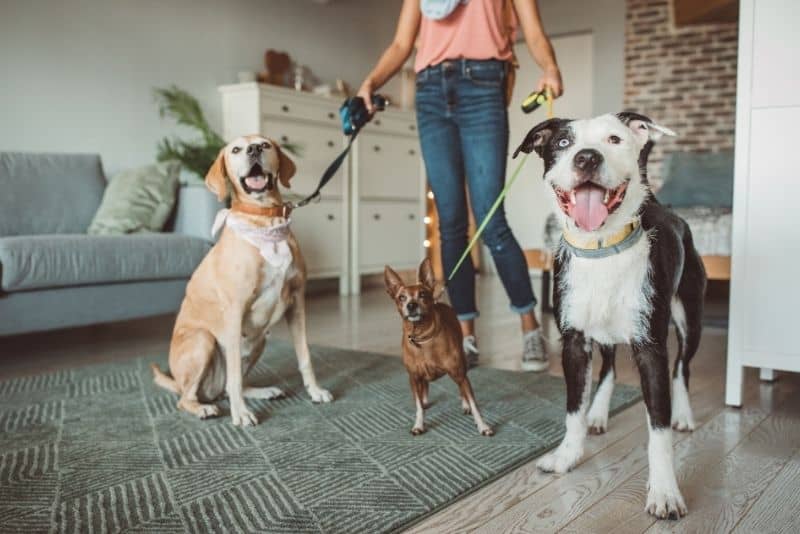 Do you love pets? If so, then you can use this love as a skill that will pay you well. Taking care of pets is one of the most popular services in the west for various reasons. People love their pets in this part of the world, and they will pay you handsomely for pet care. You may play with the pet during pet care, shower it if it looks dirty, give it food if it is hungry, and make it sleep.
The job will not take more than a few hours, and you can earn decent money during weekends. This is one of the more fun summer jobs for teachers.
Check out Rover.com to find jobs to care for pets in your area.
#33 Voice over artist
You have a voice that can turn you into a voice-over artist. Try auditions and see if you are good at it. Also, work on script reading and dialog delivery to become a good artist. Voice over artists performs for cartoons, documentaries, dramas, and movies. They make a decent earning.
#34 Instructor as a Summer Job for Teachers
Though similar, the role is in some ways different from what you do as a teacher. You will help students prepare for tests such as GMAT, GRE, and SAT, among others. These courses are in huge demand, so spreading the word that you teach students makes sense. Become a certified teacher at one of the test preparation institutions, and you can earn up to $80 per hour.
#35 Fitness trainer
Your love for fitness can potentially turn you into a proficient fitness trainer. It would be great if I knew a lot about fitness and had spent time at a gym. Fitness trainers can teach the traits of fitness to those interested.
Many will attain their long-lost fitness with your help and guidance to help them live a healthy life.
#36 Camp counselor
As a teacher, you are eligible to apply as a camp counselor. This will be a great way of making some extra cash during vacations. Camp counselors are responsible for everything that takes place in a summer camp from morning to evening. Camps are packed during the summer, and a shortage of staff is a common occurrence.
A camp counselor is someone responsible for making sure that the camp runs smoothly. This is all about managing the camp and ensuring that nothing goes wrong. Camp counselors also come up with ideas that help children learn extracurricular activities. You can apply as a camp counselor but only if it is available as a temporary role.
#37 Teach English as a secondary language
English is a secondary language to millions around the world. This means that not every speaker is proficient in English. Many students from Asia and Africa have difficulty studying and attaining proficiency in spoken and written English. Those who somehow learn it still struggle to take and write it natively. You can use your English language skills to good use by helping these students.
To do that, apply to institutions that offer classes to students. Nowadays, teachers can apply online for the job by using a laptop with an internet connection. You must have a TEFL or TESL certificate. This job can help you make on average $20 per hour. Using your skills and proficiency will help you earn a decent sum of money each month.
Check out VIPKID to make extra money teaching Chinese children English. It's a great opportunity for you!
More Summer Jobs for Teachers?
These are just ideas that teachers would love to put into practice and make an additional income. You can find more part-time opportunities using the internet and social media.
Put these ideas to practice and see which one works best for you. It is about putting your extra hours and time to good use, so do it now and make some quick bucks sitting online from the comfort of your home.
Have you tried any of these summer jobs for teachers yourself? Do you know of more summer jobs? Let us know in the comments!
Related Posts:
Pin to Pinterest:
Pin to Pinterest so others can know about these awesome summer jobs for teachers too!