Are you looking for work-from-home ideas that are easy for beginners and don't require specialized training? Can you type quickly (and accurately)? Are you a good speller? Have you investigated at-home transcription jobs?
Transcription jobs can be a great way to earn extra money from home. The best at-home transcription jobs for beginners are often in the general business, medical, or legal field. These jobs are fascinating, and you can often work on your own time (perfect for moms of toddlers and young kids).
So, if you're looking for ways to make money, transcribing might be a perfect answer. Here's how to get started with some great transcription jobs for beginners.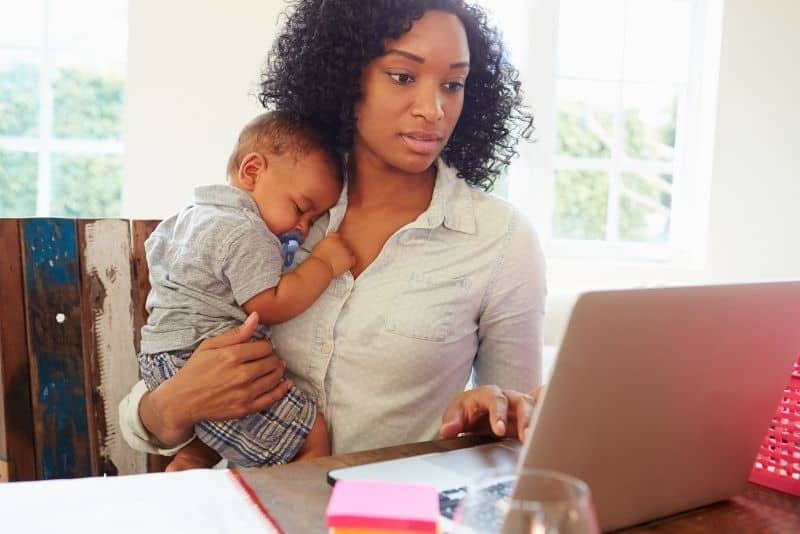 What is Transcription?
Maybe you've heard of transcription but aren't sure what it entails. What supplies do you need for transcription? How do you get started? How fast do transcribers need to type?
Transcription basically entails listening to a pre-recorded message (often in an MP3 or MP4 digital format) and typing out the recording word-for-word. Transcription is used for adding text to video files, podcasts, and in many business applications.
During transcription, the typist may slow or pause the record regularly to keep pace with their typing. Once completed, the typed file is sometimes proofed by the typist (at the service request) and then sent back to the requester or service.
Why Can't Computers Do Transcription?
You might be wondering—can't computers do transcription? Why does transcription require a live person? While there are computerized transcription services (voice-to-text), the technology is still developing and isn't always accurate.
Computers have a hard time discerning different accents and understanding turns of phrases and particular words. Thus far, humans are much better at picking up on the subtle nuances of messages while transcribing.
Plus, the added benefit of having a human transcriber is that they can research the meaning of different terms and make sure they get down an accurate message. Research and spelling checks are especially important in medical and legal transcription.
How Does Transcription Work?
Back in the early days of transcription, doctors, lawyers, and other professionals would record their notes on cassette tapes. These cassettes would then be passed on to their secretary or sent out to a transcribing service. After a few days, the service would send back the typed-up notes.
Nowadays, transcription is almost entirely digital, making it an easy option for stay-at-home workers. There are many transcription services out there, and the pay levels and workload can significantly vary.
If you're just getting started with transcription, it may help test your skills with a service like NCH Express Scribe, which offers practice files.
---
Related Posts:
---
Getting Started with At-Home Transcription Jobs for Beginners
What do you need to begin working in transcription? In general, most transcription jobs require the following:
If you're beginning to do transcription at home, you don't need to purchase everything at once. As long as you have the necessary skills, a computer, and a headset, you should be able to start.
The software and even the foot pedal are nice to have and may be required by certain services, but if you're starting an at-home transcription career on a budget, you can wait until you secure a job first.
How to Make Money Transcribing (Even with No Experience)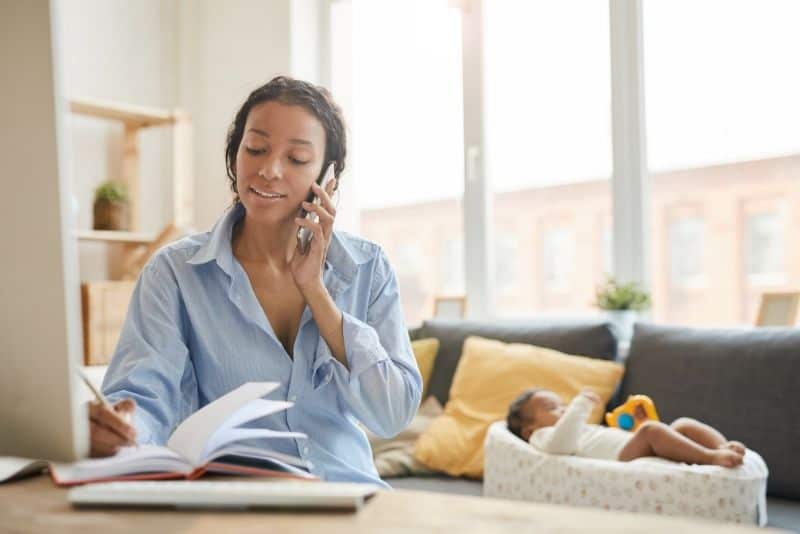 The big question with any job is always how much money you can make. How much do at-home transcription jobs pay, and how much can you make doing transcription?
It really depends on the job, the service, and most importantly, your typing speed and skills. When you get started in transcription, you may be a bit discouraged to learn that most at-home transcription jobs pay by the audio minute.
That means if it takes you an hour to type 10 minutes of audio, you'll be paid for the rate at 10 minutes. For beginning transcriptionists, this can translate to just a few dollars an hour.
But with time, practice, and the right equipment, you can get much faster and improve your typing speed. There are several free resources to help you become a faster typer, including:
Not only are these great resources for measuring your current typing speed, but they can help you improve over time (and they're even a little bit fun)! If you're worried your keyboarding skills could use some brushing up, I recommend practicing for a few weeks before you start to look for online transcription jobs.
How Much Money Can You Make Doing At-Home Transcription?
Once you're working at a steady pace, you can usually earn $15-25 an hour. As you work with a service regularly, you may also get opportunities to work on closed captioning.
What are the Pros and Cons of At-Home Transcription?
It's also important to note that many transcription services hire freelancers and independent contractors. Working independently is wonderful for setting your own hours and finding a schedule that helps you juggle childcare, spouse schedules, and other obligations.
The drawback of being an independent contractor is that you won't be offered employee benefits. There's no guarantee of a steady workflow, and you are responsible for withholding and paying your own taxes.
It can take a little adjustment to get used to life as a freelancer or independent contractor, especially if you've always worked as an employee before. But any time you start your own business, there will be adjustments and new responsibilities—it's a fair trade for freedom!
The Best Transcription Companies to Work For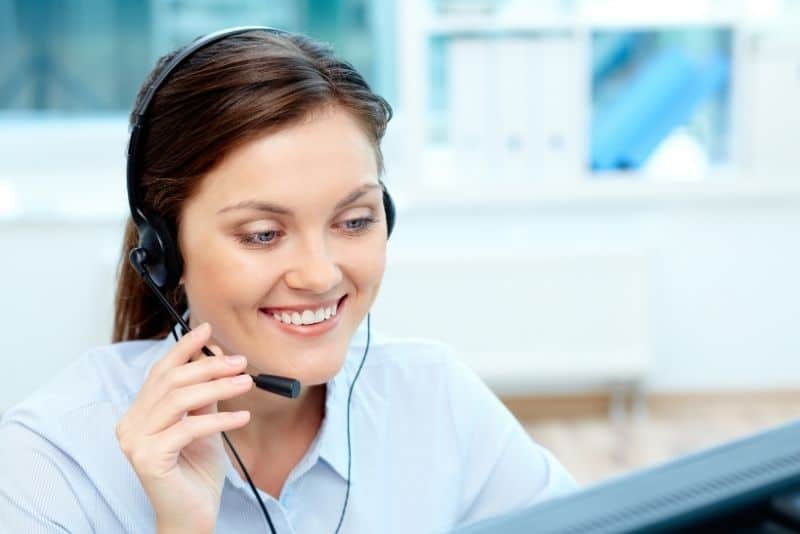 So what are the best transcription jobs for beginners? How do you get started? There are quite a few at-home transcription job services out there. Even services like Fiverr can post transcription job opportunities for freelancers who work from home.
If you want to make transcription a part or full-time job, it's helpful to start with a service. If you have a background in medicine or law, then explore services dedicated to those industries.
They may pay higher, and depending on your experience and abilities, they may also offer different jobs and specializations.
If you're new to the task and looking for transcription jobs for beginners, then check out the following places to start.
TranscribeAnywhere offers transcription training, beginning with a free introductory course. If you're new to transcription, the courses may be helpful, especially if you're hoping to work in the legal or medical transcription fields.
TranscribeMe offers competitive pay and doesn't require previous experience or special equipment (some transcription companies require you to invest in training or equipment upfront). All you need is a computer and a good internet connection.
Aberdeen is especially seeking bilingual transcribers. Some of their transcription jobs are live or real-time transcriptions, which require a very high typing speed (between 180-200 WPM) and great accuracy.
That said, the pay is competitive. Some jobs also require you have your own transcription equipment and software.
Rev.com requires transcription applicants to provide a sample and take a grammar and type-speed test. They are a popular company with a lot of remote transcription job opportunities.
Scribie works with companies around the world. They hire beginning transcribers who are good and understanding various accents and have a firm grasp of the English language. They require a high level of accuracy.
Go Transcript requires excellent English language skills and works with candidates who don't have prior transcription experience. They provide small transcription projects that are due within a specific timeframe.
FlexJobs is an excellent resource for online transcription jobs as well as other remote work opportunities. If you're looking for flexible employment and allow you to work from home, this is a good resource to explore.
Click here to sign up for FlexJobs and start earning money from home today!
More At-Home Transcription Jobs?
There are many great opportunities out there for doing transcription right from the convenience of home. Transcribing can be fun and interesting. You're always learning something new, and you're providing a service as well.
Of course, transcription companies require full confidentiality when you work on their projects, but it can be a fascinating way to "listen in" on topics you'd never explore otherwise.
If you're looking for a great work-from-home opportunity, give transcription jobs a shot. You might discover that captioning is a captivating way to earn great money.
Are you interested in at-home transcription jobs? Let us know in the comments!
Related Posts:
Pin to Pinterest:
Pin to Pinterest so other moms can learn about these at-home transcription jobs too!