Welcome to our Decluttr review! Do you have a place in your house where it feels like all your clutter is gravitating? This center of attraction seems to keep pulling all your old stuff into a pile that keeps accumulating dust like some magic?
You know the one I'm referring to. The one where your 'Now that what I call music!' CDs, Hot Topic band T-shirts, and other long-forgotten Cassette and DVD collections thrive in peace. You probably have a corner of a room (or even an entire room) with your scraps of Blu-ray and ancient books that haven't had a breath of fresh air in months, coupled with your box of Tech gadgets (old phones, camera, laptop scraps, and whatnot).
Probably like me, you feel like throwing them all out is such a sad waste, and even though the regular and annoying dusting is pissing you off, you subconsciously settled for dusting them every time, somewhat grudgingly.
What if you were told that there is a way you could have just shipped off this extra annoying load off your neck and simultaneously make some cool cash while killing the need to keep dusting off some gravitating dust now and then? Awesome right?
Yes, with Decluttr, you get to enjoy all these cheap luxuries, and we are going to take a detailed look into why Decluttr may be a good choice for you or not in this article.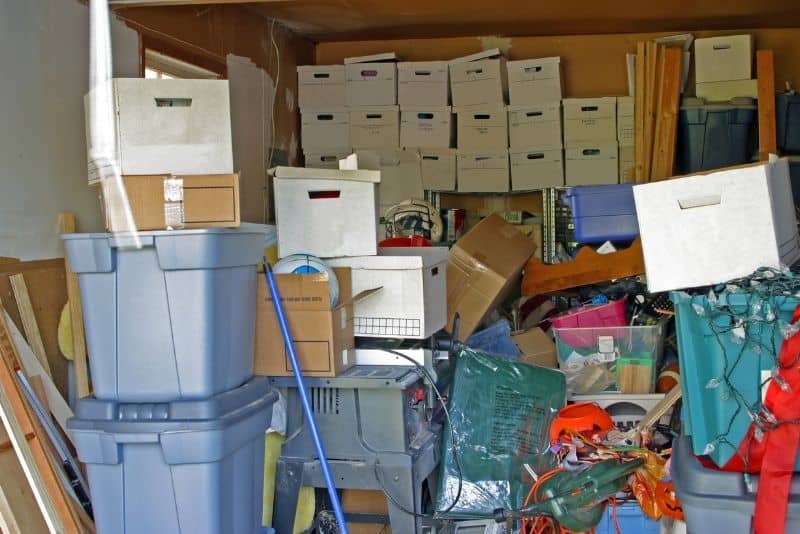 What is Decluttr all about?
Decluttr is a company that collects your old CDs, DVDs, comics, Legos, books, games, and technology (gadgets or software) and resells them. They essentially serve as the go-between for you, so you don't have to handle a listing, pay for a delivery, or negotiate with customers.
Decluttr has paid over $300 million to over 6 million consumers worldwide, according to statistics on their site. They are also accredited by the Better Business Bureau and have an A rating. An analysis of the Trust pilot profile of Decluttr suggests that it still maintains a 4.6-star rating out of a 5 star. Customers report that it is quick, easy to sell devices, payment is fast, and the Decluttr website and app are straightforward and easy to use.
In general, complaints mainly include obtaining a lower payment than initially offered for a product and sometimes receiving defective goods on the buyer's side.
Decluttr is based in Kennesaw, GA, and has been around for a little above four years. This signifies their long-standing and surviving reputation.
---
Related Posts:
---
How does Decluttr work?
It's a website that also has an app on which you can sell your used stuff. Its simplicity is one of the most vital aspects of the platform.
It is super simplified and extremely fast to both get an offer and submit your goods.
So you've got a DVD, CD, or other product on which you want to make a profit.
#1 Downloading the application
All of this can also be done online via their official website at Decluttr. But it makes things much simpler and more convenient to use your smartphone (note that they have both their app version for both iOS and android). The software effectively converts the camera of your phone into a barcode scanner. So, using the app, you can quickly scan your products and receive an offer price for your stuff. Simple right?
This means that you don't have to go through all the negotiating processes actively. Once you input the details of your stuff or scan your device's bar code, Decluttr automatically brings the price they wish to pay you for your item.
They give users what they term "Tech Price Promise" whenever it comes to technology products. Here, they promise you'll get the initial value amount they offer you, or in exchange, ask them to return the item. So, if they claim they're paying you $70 for an old phone and then offered you less after seeing the thing, you could always request a return of your item at no charge.
After getting your offer, the second thing complete your order
#2 How do you get paid on Decluttr? Complete your order
You can choose the way you want to be paid at this stage.
The platform provides a couple of different methods of payment, including
Depositing directly to your account

PayPal Deposit

Check
Please be aware that to be eligible, your order must be at least $ 5.
However, there is a per order limit of 500 items. You will then need to create another order if you want to submit more products. But objectively looking at it, for one order, 500 objects is a very generous limit!
The third stage in using declutter is the shipping phase.
#3 How does the Decluttr Shipping Phase Work?
It would be best if you now had to ship your stuff once your order is received. It's straightforward to do this, but best of all, it's free!
This is a great selling point because you pay for delivery and bear the burden for many other sites such as SecondSpin, eBay, and Amazon. And if your things are declined, not only have you not made a profit off it, but you've made a loss because you had to pay to submit it. This gives Decluttr a plus and an edge.
It would help if you packed your things in a box to ship them. This could be any box you like. The company gives you a Welcome Box that contains a free label for delivery. This tag needs to be placed on your box. The label must be clear in its entirety. Also, make sure that the barcode of your stuff I not hidden.
It is also not possible to position it on the box over any zippers or seams. And, there can be no other labels for shipment or tracking on the package, either.
Finally, for several boxes, make sure that you don't use the same shipping label. For each package you send, each label is unique. UPS will help deliver your things, and there are other ways to ship them as well.
Lastly, wait for your package to be reviewed by the company.
#4 Decluttr Reviews Your Package
Your package takes about 7-10 business days to get to the company. Once your stuff arrives at the store, Decluttr will check them to evaluate their quality.
It may be refused if your things do not fulfill specific requirements.
When you submit your devices for offer price in the Decluttr app or website, they use three categories to determine the state of your products.
Good: the device works correctly, has no noticeable damage, and only minor indications of wear and tear.

Poor: the device works correctly but has scratches, dents, and severe markings

Faulty condition: The system may not operate correctly or at all (water damage, major software problems, cracked screens, significant physical damage, etc.)
Not available for sale devices are often are bent or crushed devices or those missing parts.
Let take a look at some exciting features of Decluttr!
Decluttr offers a relatively higher price than other competitors
Decluttr offers one of the best prices for devices and electronic gadgets as opposed to similar sites like Amazon, Ebay, Craigslist, and others.
Every provider has a standard method for assessing the condition of your device. If you have the original packaging, adapter, or additional accessories, you could get a slightly higher bid.
Decluttr Gives You Fast Payments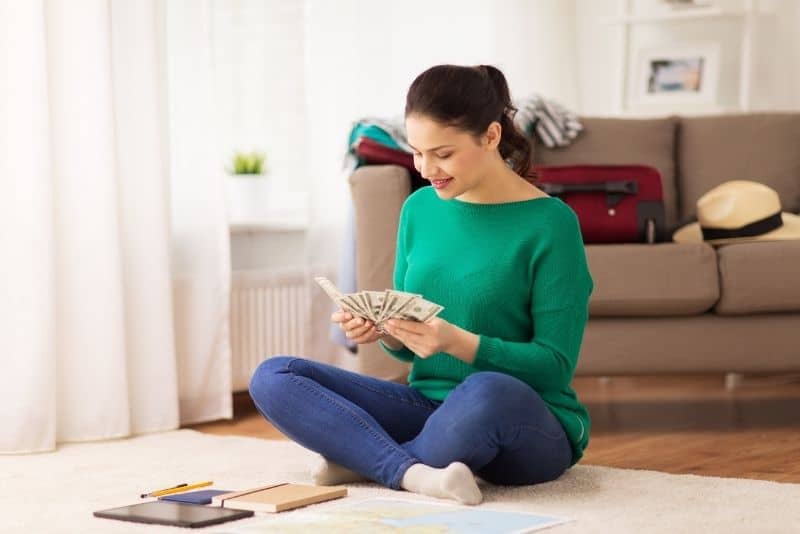 With Decluttr, you don't need to wait for payments for weeks. They will verify everything once they obtain your products, delete any personal data from your technology devices, and pay you a day after your items arrive.
Direct deposit, PayPal, check, or a donation to the charity of your choosing, like the American Red Cross, are payment choices.
Decluttr is Convenient
The ultimate objective of Decluttr, like any corporation, is to make a profit on the goods it purchases. They won't be in operation if they don't make a good profit. This implies that you possibly won't get as much cash as you would be if you listed your goods and sold them off yourself.
However, what you lose in revenue, you mainly get this back in the form of time. You don't have to spend the time making profiles, making listings, writing details, and negotiating with buyers who haggle.
Do you get paid the exact amount that Decluttr noted in their offer?
Decluttr will hold in the offer they gave you for 28 days once you enter the details for your tech tools. Once your order has been received, Decluttr will then review your product. You'll get the complete offer if it fits your description.
Decluttr can revise your offer if your device is defective or does not fit your initial description. You can request it back free of charge using the Decluttr Tech Price Promise in such an event. You get 14 days to reply after Decluttr sends you a revised offer.
Media items sent for review are subject to different requirements. In cases of DVDs, CDs, games, and books, they will also evaluate these products for quality to ensure they fit your description. If they however fail the quality evaluation, you won't get them restored to you.
About how much can you really make with Decluttr?
Honestly, there is no saying how much you can make selling your old stuff on Decluttr. It essentially boils down to how much you are selling off, the quality of what you are selling, and the type of thing you want to sell off. So this means that's you don't get a fixed price in view. However, it is inevitable that if you have good quality and nice condition stuff, you will make more money than you ever would with them gathering dust in the corner of your room.
For instance, from a Decluttr review, a customer sold off his old iPhone 8, 64 GB, for a fair price of $176. This iPhone has practically been sitting in the drawer, taking up and making no money at the same time.
Another reviewer claimed he could get $186.98 selling out an old collection of DVDs and CDs from years ago. He also added some old books that have been napping out in his box for a while.
$186.98 for things that are just lying around in drawers and boxes is quite fair pay. If you own newer tech items, you could earn even more than this.
What exactly can you sell on Decluttr?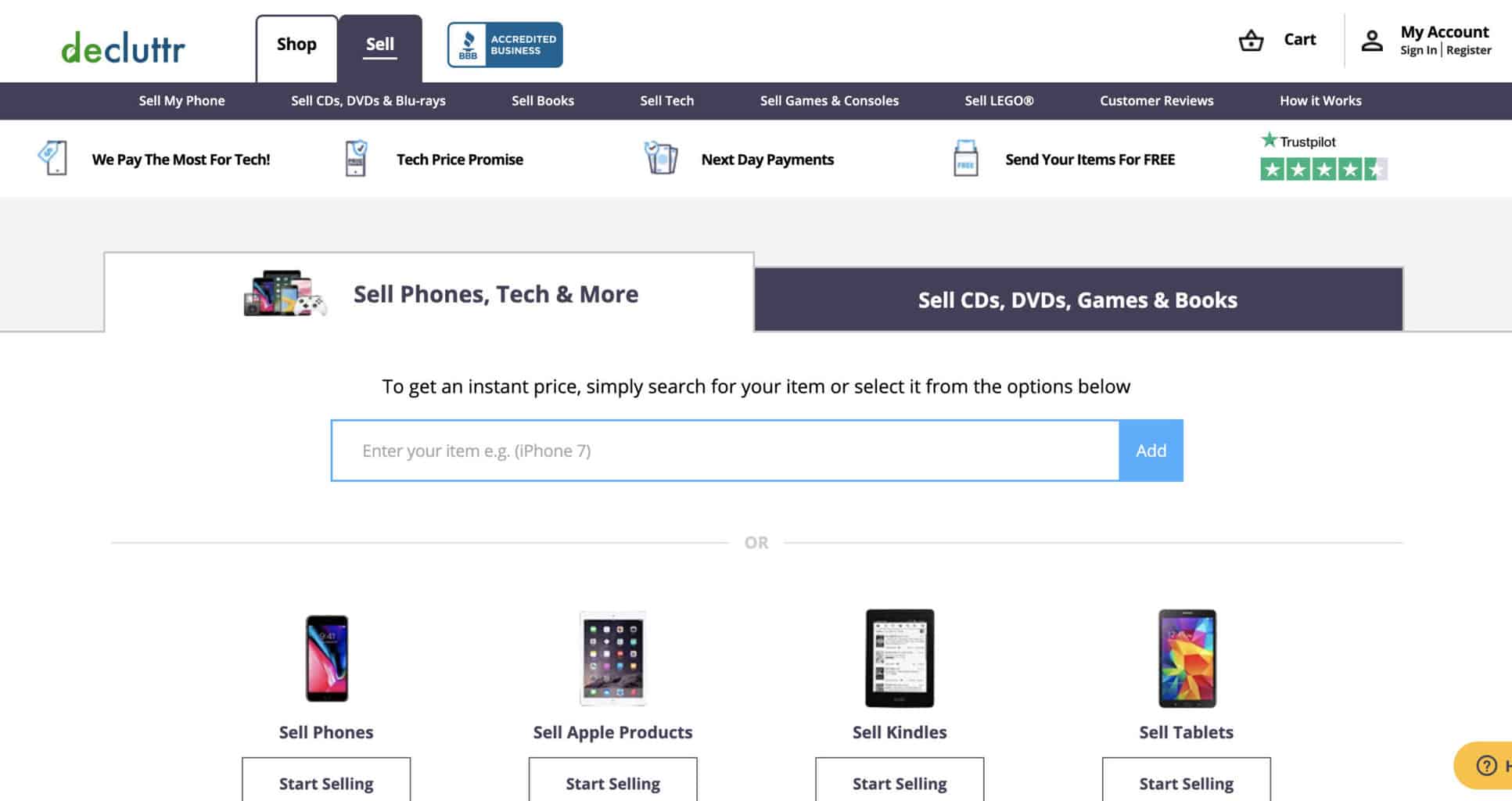 Books: They can be some of the lowest-priced items you can sell, but for popular novels, you can get a fair price on Decluttr. Textbooks are by far the most expensive kind of book users can sell. As soon as you complete a class, consider how much you can get for your college class texts.
Movies: With several streaming services available today, why choose to let those DVDs and Blu-ray disks take up so much room? Let others enjoy what you have seen before. What more, you make cool cash while disposing of them.
Your well-packed little package on Decluttr can be made of the more famous movies and TV shows.
Music (CDs): You may think there is no longer much of a traditional CD market, but there is a flourishing resale market. When you can save your songs in your phone's music library, why hang on to a hard copy?
Cell Phones: Decluttr considers many different types of phones, ranging from Samsung and Apple devices to LGs, HTCs, and more. Old devices can be useless sitting around, and leaving their batteries moldering somewhere in a closet can be risky.
LEGO: Not so long ago, Time.com published a piece about Legos is a practical investment choice than gold (mostly sets of Legos). If your kids have Legos lying around in their once upon a time plaything box, why don't you turn into some cool cash for yourself (with their accepted permission, of course, we don't want to temper up some crying kids)?
Video games: if you're a big fan of computer games/controller games, you understand that not all games have a great deal of replay value. You can well as much sell it off for someone who hasn't played that same game before and has been itching to.
Other Tech devices: Decluttr will gladly accept your Apple-related stuff such as iPads, iPhones, iPods, and MacBooks. You can also get to sell your old Kindles, along with Microsoft, Sony, and Nintendo video game consoles. They're even going to accept some wearable devices such as smartwatches, etc.
Referral program
Besides providing you big bucks for your electronic gadgets, CDs, books, and other products, Decluttr has a scheme that allows you to earn an additional $5 by referring your buddies.
All you need to do is obtain and share your unique code via email, social networks, text, or in-person. They'll even get a $5 credit once they complete a trade on Decluttr. Superbright? There is also no limit on how many of your friends you can get as refers.
Let's look at the Pros and Cons of Using Decluttr
SO by now, you are wondering if it's worthwhile to go ahead and make use of this platform. Well, let's find it if kits worth it in this Decluttr review.
Pros
You get to make money. If you have things that you don't use or hold for sentimental purposes, it's best to give them a second life with someone else while you receive somewhat financial compensation.

You get to free a lot of space in your building. I don't think it is possible to overstate the mental satisfaction of cleaning out many unused items. And yes, I think we did mention the lees dust to battle with now and then.

The platform, when relatively compared to other similar sites, is one of the best.

They have straightforward processes that are easy to follow
Cons
There have been incidents of warehouse reception errors reported by reviewers. Decluttr is certified by the Better Business Bureau and has an outstanding Trustpilot score. Nevertheless, as you can see from analyzing their BBB complaints, they make mistakes too. Some individuals have reported that Decluttr has mixed tech products sent to them. Some also said the product has more damage than the seller claimed. However, their customer service team is ready and able to settle conflicts rapidly.

You may be low on cash, and you need more than Decluttr is willing to offer. The resale market is not always fair for the seller with such a firm as Decluttr, so it might be worthy of your attention to do some more research and find the company that will give you the best price for your products. Then measure that against the ease of selling all your things in one go, and determine which deal you're going to go with.

They don't send back items such as CDs, DVDs, Blue-rays, games, and books even if they do not accept them.
Decluttr Review Summary: One of the best place to sell online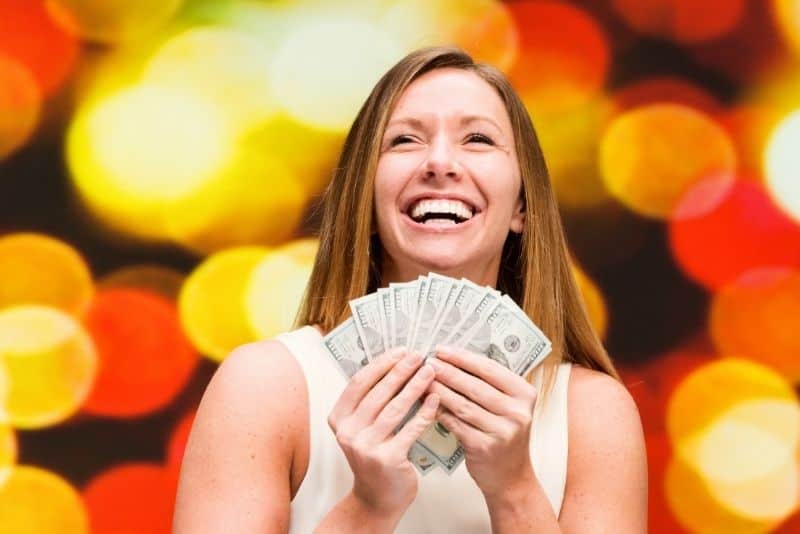 They remain one of the best app/websites to sell stuff off online and a very convenient alternative to selling the property directly to buyers after complicated negotiation. Coupled with this, they instantly offer valuation with just a step as simple as scanning a barcode.
As long as you are willing to risk a few dollars or even cents for the ease of not having to hassle with buyers yourself, then Decluttr is always a great choice.
Check out Decluttr now and start making money by selling used items around your home!
Have you used Decluttr? Did you like this Decluttr review? Let us know in the comments!
Related Posts:
Pin to Pinterest:
Pin to Pinterest so others can find out about this Decluttr review too!