Nothing compares to the joy of expecting a child and the entire experience involved in welcoming the baby to the world. When you talk about the early pregnancy symptoms, what comes to mind is morning sickness and quirky cravings. There are, however, weird pregnancy symptoms to watch out for.
Editors Note: Keyona Grant, a Certified Registered Nurse Anesthetist and the author of the Professional Momma Blog is today's guest expert. She has reviewed this post and found it to be 100% medically accurate.
Several individuals have related some of their early pregnancy symptoms and they form an exhaustive list. Some of these symptoms are weird! This article is a compilation of 30 weird pregnancy symptoms that were assembled after thorough and fact-finding research. They are:
#1 Acne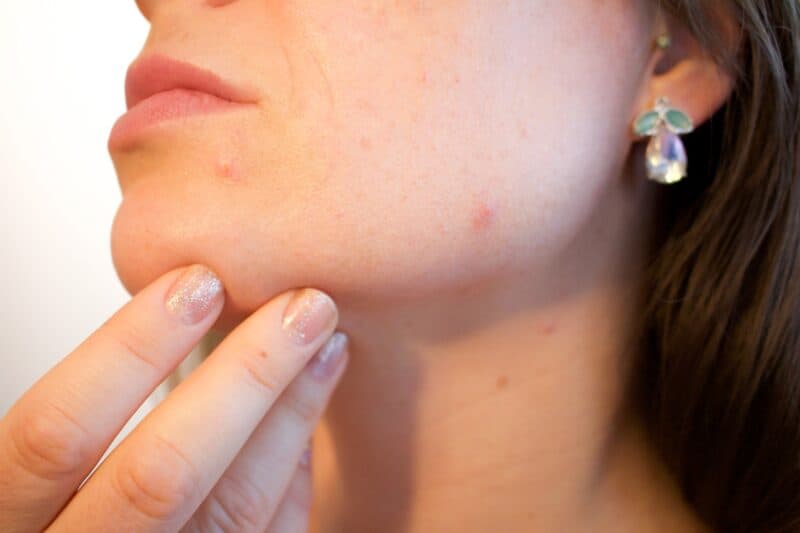 A change in the level of acne has been confirmed as early pregnancy symptoms for some individuals. An entire break out or a worsening complexion may indicate a hormonal change, which is as a result of expecting a baby.
Check out our new 188 page Pregnancy Journal for a stress-free pregnancy!
Are you struggling to plan the perfect pregnancy? There is so much to do and it can be overwhelming.

Wouldn't you like a solution to have a stress-free pregnancy?

This pregnancy journal has everything that you need to have a successful pregnancy! Only $7 for a limited time.
#2 Moodiness
Getting into extreme mood is a common sign of pregnancy. If you are angry one minute and then you are close to crying, you might just be pregnant. Even the most laid-back person will fall for this pregnancy symptom
#3 Bloating and swelling
Do you feel some extra-tightness wearing your shoes, wedding ring or pants? Even though it is quite common for many persons to experience the swelling associated with pregnancy deep into the pregnancy period, swelling starts right from the start for others.
#4 Vivid dreams and nightmares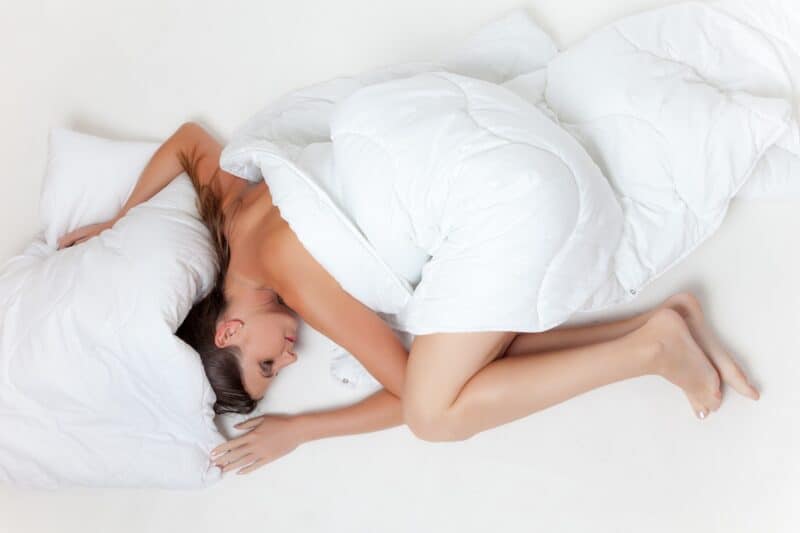 Vivid dreaming can be an indication of pregnancy. This symptom allows the individual to recall every detail of their nightmare or dream through the course of the day.
#5 Sensitive Breasts
The enlargement and sensitivity of the breast are common symptoms in the early stages of pregnancy. If your breast hurts so much and tight in a bra, then you might just be pregnant.
---
Related Posts:
---
#6 Darkening of the areola
This symptom is usually present when a woman gets pregnant because it aids in the breastfeeding process. So, if you observe the darkening of your areola, take a test to confirm your pregnancy status.
#7 Mucus production and increase in snot
If you observe that you are blowing your nostrils quite often than you normally would and it is accompanied with the removal of mucus, you might simply be pregnant. This has been found to be normal with pregnant women.
#8 Aches, Cramps, and Pains
A number of women do experience joint and back pains, immediate headaches as well as stabbing pains experienced in the stomach. Implementation cramping forms a part of the pains experienced that signifies a pregnancy.
#9 Missed period
This is a very normal symptom. In fact, it is the most common one. Still, a number of women do experience implantation spotting or bleeding, so women with tight periods who are trying to conceive should do well to go for a check to ascertain if they are pregnant or not.
#10 Nausea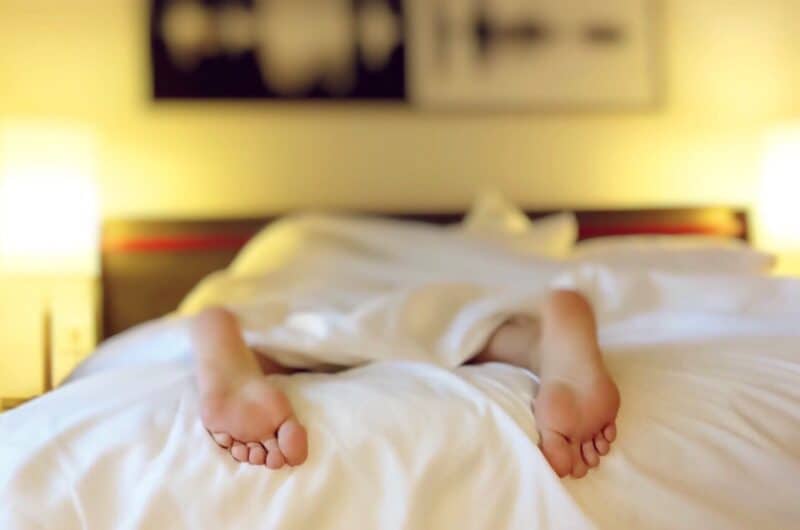 On average, every pregnant woman experiences this symptom as well as morning sickness from six to eight weeks of taking in. The nauseated feeling varies with women as it comes earlier for some than others. While some women are plainly fortunate not to experience the symptom at all.
#11 Pains resulting from thirst and strong hunger
A short duration without food or water can bring about much pain. The amount of pain experienced widely differs from each woman. If you are experiencing pains from short abstinence from food than would normally occur, then you have to get yourself checked to verify if you are pregnant or not.
#12 Paying frequent visits to the bathroom
Some women have experienced a significant change in the regularity of using the restroom when pregnant. Some claim to have a bladder change that results in this symptom early in the pregnancy stage while others claim to experience it in the late trimesters. If you have to go more frequently than you usually would, then you have to get yourself tested.
#13 Rise and drop in body temperature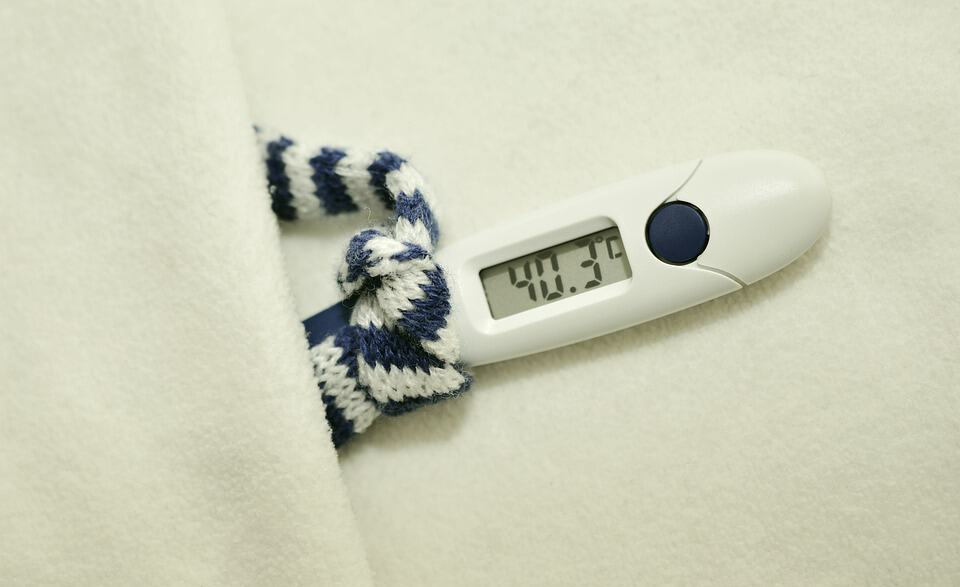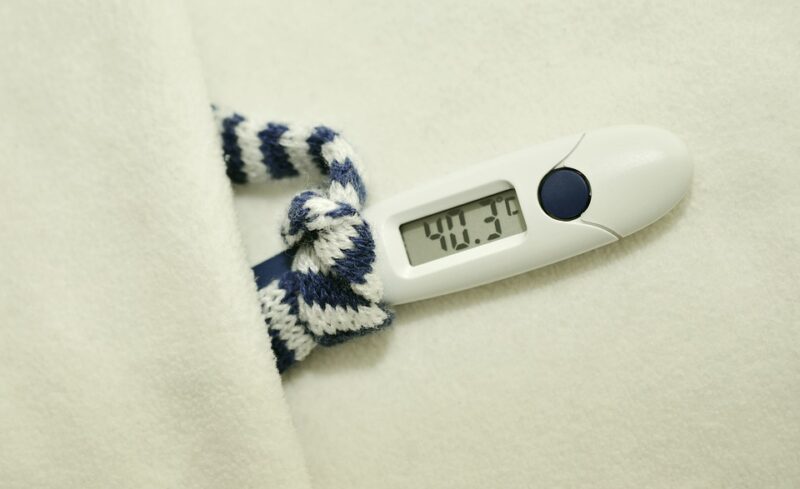 During pregnancy, it is quite normal to feel an extreme change in body temperature levels. This is far-reaching, as it will influence your choice of clothing. It will also affect how you regulate the temperature of your residence.
When pregnant, you might prefer wearing thin clothing in colder nights and keeping the house cool in hotter conditions. The case might not be the case for you; instead, you may feel the reverse as the preference in temperature varies from each woman.
#14 Increased sensitivity
Do you feel an increased sense of smell or are your teeth more sensitive to different temperatures of substances? Then, you might just be pregnant. You might even feel more sensitive in your gum areas while flossing which many results in bleeding or puffiness. All these symptoms signal the presence of a pregnancy.
#15 Indigestion
Many women have to live through a great deal of indigestion when pregnant. The commencement of the symptom varies from each woman. Some experience it in the early days of pregnancy while others do so at the latter stages. Still, some women are so lucky to skip this symptom of pregnancy entirely.
For women who experience a great deal of indigestion in the early stages of pregnancy, this can be a good symptom to know if they are pregnant or not. Else, running a test would confirm their status.
In general, tummy troubles during pregnancy stem from the rise in progesterone levels, which reduces the time it takes for food to get to the intestines. Drinking a lot of food, avoiding laxatives, and using over-the-counter laxatives will help in handling tummy troubles during pregnancy.
#16 Sleep pattern changes
If you are experiencing changes in the way you sleep, either you are unable to sleep as you toss and turn continually or you fall flat as well as snore through the night, then you just might be pregnant.
Some pregnant women experience some forms of insomnia and at other times very deep sleep with lots of snoring. If you are experiencing changes in your sleep pattern, you might as well be expecting. Try taking a test to know where you stand.
#17 Cravings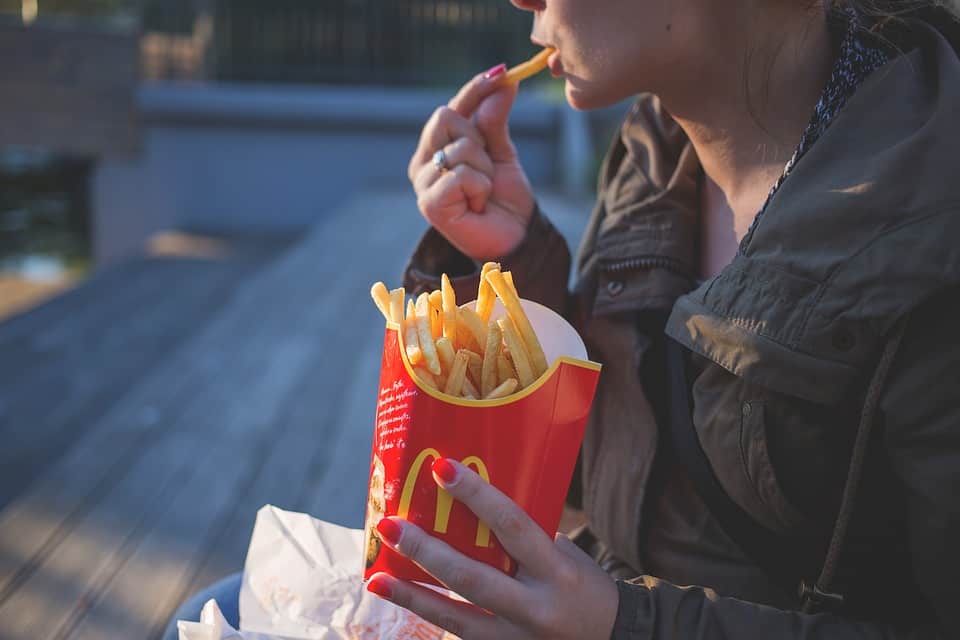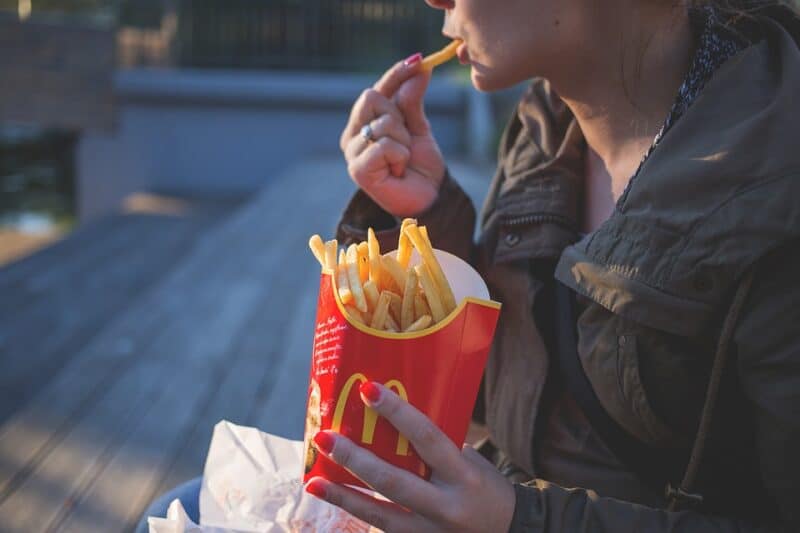 Having very strong cravings is usually linked to pregnancy. One moment you desire french fries and ice cream, the next chocolates or sandwiches. When you start observing that your appetite is getting extreme than they normally would have, you need to brace yourself up as you might be expecting.
#18 Yawning and Tiredness
Do you find yourself getting tired quite easily than you would be, or you struggle to do a regular routine at the gym, or you can barely keep awake while at work or hanging out with friends? You might just be pregnant. In the early stages of pregnancy, your body works very hard to adjust to your new state, leading up to tiredness and excessive yawning.
#19 Increased cervical mucus discharge
This experience will likely result in a positive pregnancy test. You just have to check yourself out.
#20 Stop in hair loss
The amount of hair that will fall of your head is drastically reduced by pregnancy. Therefore, if you find out that you have retained your hair and yet to clean your hairbrush in weeks, you could just be pregnant.
#21 Change in sex drive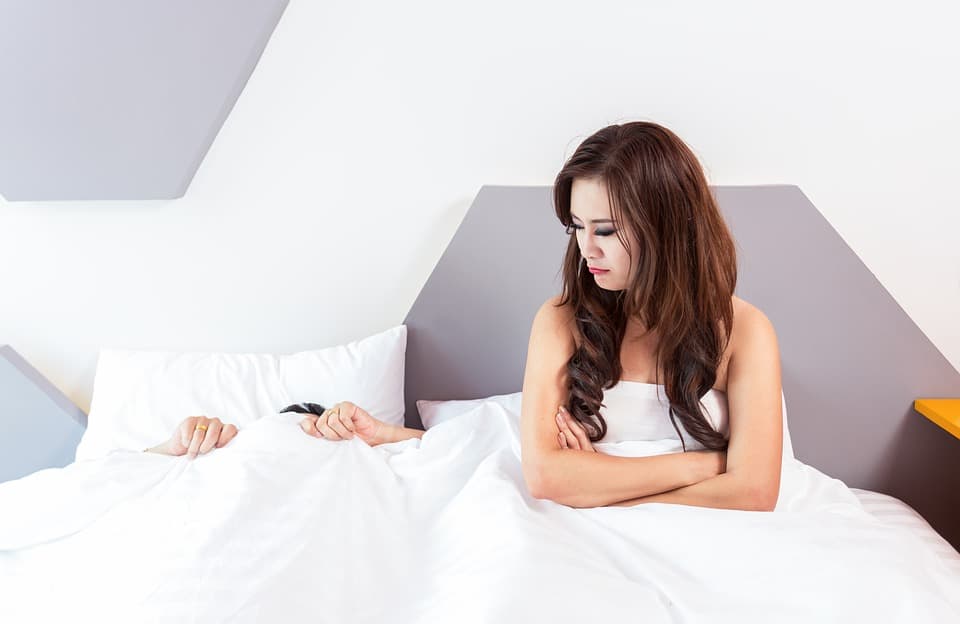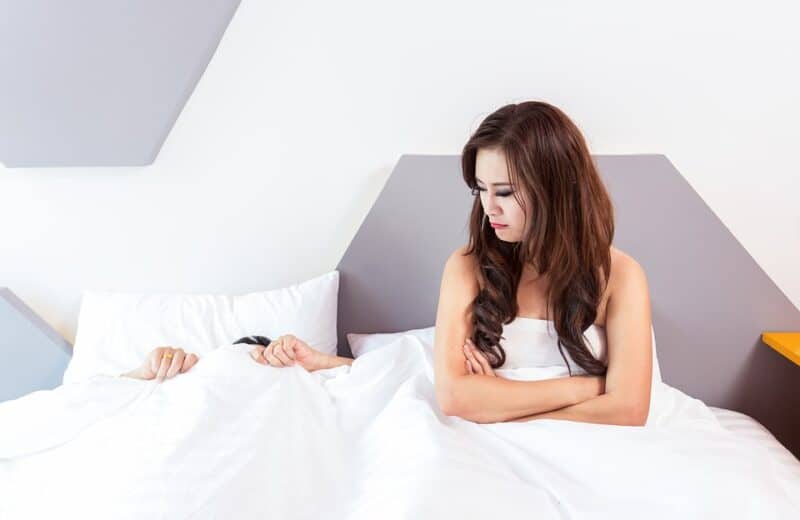 As a result of the hormonal changes that you are undergoing, your sex drive will change. This is quite different from each woman as some experience a decrease, while the sex drives in other women increases.
The timing also matters as some change in sex drive varies at different times in their pregnancy stages. Some experience it at the onset of pregnancy, while others experience a change in the later months closer to the delivery date.
#22 Rashes and itching
Hormonal changes bring about a few itching such as cholestasis- which takes place at any time but usually in the late stages of pregnancy, eczema, PUPPPS or other causes of itching. Some women experience intense itching in the early stages of pregnancy.
If you are experiencing intense itching, knowing that you are pregnant is not just enough; instead, seek out the help of a doctor to determine the actual cause of the itching. With the aid of the doctor, you will figure out how to stop it, if possible.
#23 Temperature charting reveals elevated basal temps
You will observe a rise in your temperature log if pregnant when you chart down temperatures for contraception and conception purposes.
#24 Tiny bumps around the areola
Tiny bumps also known as Montgomery tubercles appear around the areola when you are pregnant. They are found on the skin's surface, on either the nipple or the areola as tiny bumps. They are more visible on the stimulation of the nipple and even more obvious when the pregnancy is positive.
#25 Yeast infections
Some women have narrated yeast infection as one of the symptoms that tell when they are pregnant. It usually occurs in the earlier stages of the pregnancy such as the early weeks within the first trimester.
#26 Awkward metallic taste
This very common symptom is obvious within the early stages of pregnancy among a large number of pregnant women. It can also be experienced within the different pregnancy stages and might not go completely until delivery.
#27 Leaking breasts
This is very common among pregnant women, especially in their second trimester. Well, some women experience this as well in the early stages of their first trimester, which is right after conception, as they tend to leak colostrum. Colostrum is a small amount of clear fluid secreted from the breasts.
#28 Gagging from brushing the teeth
This is so weird after all; a woman reported that brushing her teeth resulted in gagging. This takes place in the early stages of pregnancy and has been taken as a symptom to help identify her status. Apart from this, other dental issues result from pregnancy as well.
As a result of the rise in estrogen and progesterone, accompanied by an increased flow of blood, the gum begins to swell. This leads to significant bleeding while flossing or brushing of the teeth.
Approaching a doctor for advice is the way to go to help check for periodontitis and gingivitis. A severe version of periodontitis is linked with low birth weight, preterm labor, stroke, loss of tooth and other health risks. The good news is that most dental issues disappear after birth.
#29 Rectal pain
This ligament pain arises close to the anus. Although it is a small pregnancy indicator, a few numbers of women have experienced rectal pains. These dreaded hemorrhoids result from the increased pressure on the veins around the anus, and the added weight of the child leading to swollen tissues.
Straining and constipation in the bathroom will only worsen the situation. To ease these inflammations, a warm bath, medicated pads as well as special creams will help.
#30 Sensitivity to distinct colors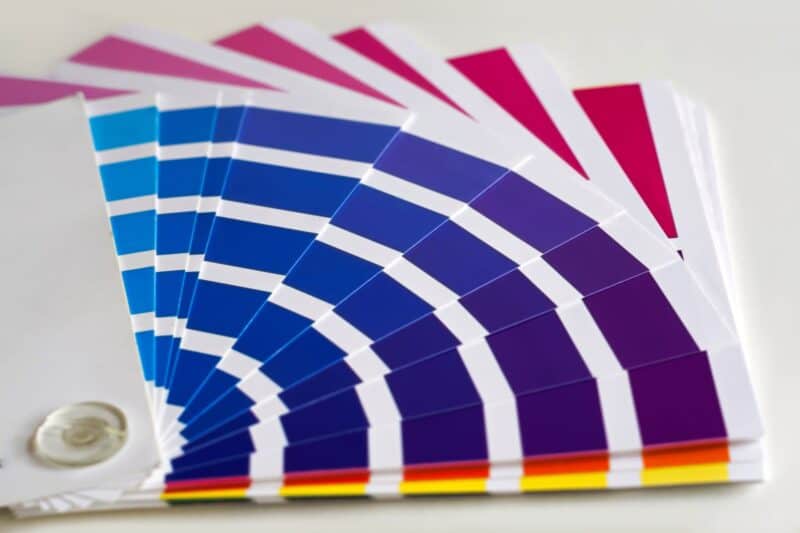 Many women have revealed their distaste for distinct colors during pregnancy. They get nauseous while staring at such colors or feel hate when they are being exposed to them. As absurd as it may seem, if you feel this way, it is best you go for a pregnancy check.
#31 Skin Tags and Moles
Our expert, Keyona Grant, a certified nurse a Certified Registered Nurse Anesthetist, and the author of the Professional Momma Blog says that skin tags and moles can also develop.
Check out our new 188 page Pregnancy Journal for a stress-free pregnancy!
Are you struggling to plan the perfect pregnancy? There is so much to do and it can be overwhelming.

Wouldn't you like a solution to have a stress-free pregnancy?

This pregnancy journal has everything that you need to have a successful pregnancy! Only $7 for a limited time!
More Weird Pregnancy Symptoms?
These 30 weird pregnancy symptoms are mainly unusual, as most women do not experience them. Other weird pregnancy symptoms include the presence of dark patches on the facial skin and a change in the taste of breast milk if the woman is still breastfeeding a child.
The development of enlarged purple veins on the legs as well is another unusual pregnancy symptom that occurs because of the need for a greater amount of blood supply that carries extra nutrients and oxygen to the baby.
Some women have also reported that their little children start acting up when they get pregnant. These kids result in more whining, crying, clinging to their mother or even withdraw from them.
Only some will experience a few of the outlined symptoms, while the less lucky ones will experience all. Although, the feeling is not usually palatable, taking the right medical steps will help you cope with it, as they will prove to be worth it after the birth of the child.
If you have experienced other weird pregnancy symptoms that we didn't mention, let us know in the comments!
Related Posts:
About the Expert:
Keyona is a Certified Registered Nurse Anesthetist and the author of the Professional Momma Blog. She helps working moms simplify motherhood so they can excel in both their work life and home life. Be sure to check out her pregnancy gift guide for first time moms.
Pin to Pinterest:
Pin to Pinterest so others know about these weird pregnancy symptoms too!