Have you ever heard of those "pregnancy cravings" that involve strange combinations of foods or just completely unhealthy food altogether? Well, I'm here to tell you not to give in! Creating a healthy environment is essential for any organism on the planet to thrive. In this article, I will discuss 5 healthy pregnancy tips.
This is a guest post by my sister, Christine Duff. Take it away, Christine!
Think about a fish tank. If the water is uncleaned and cloudy, will the fish grow and thrive in those conditions? Most likely, they will not.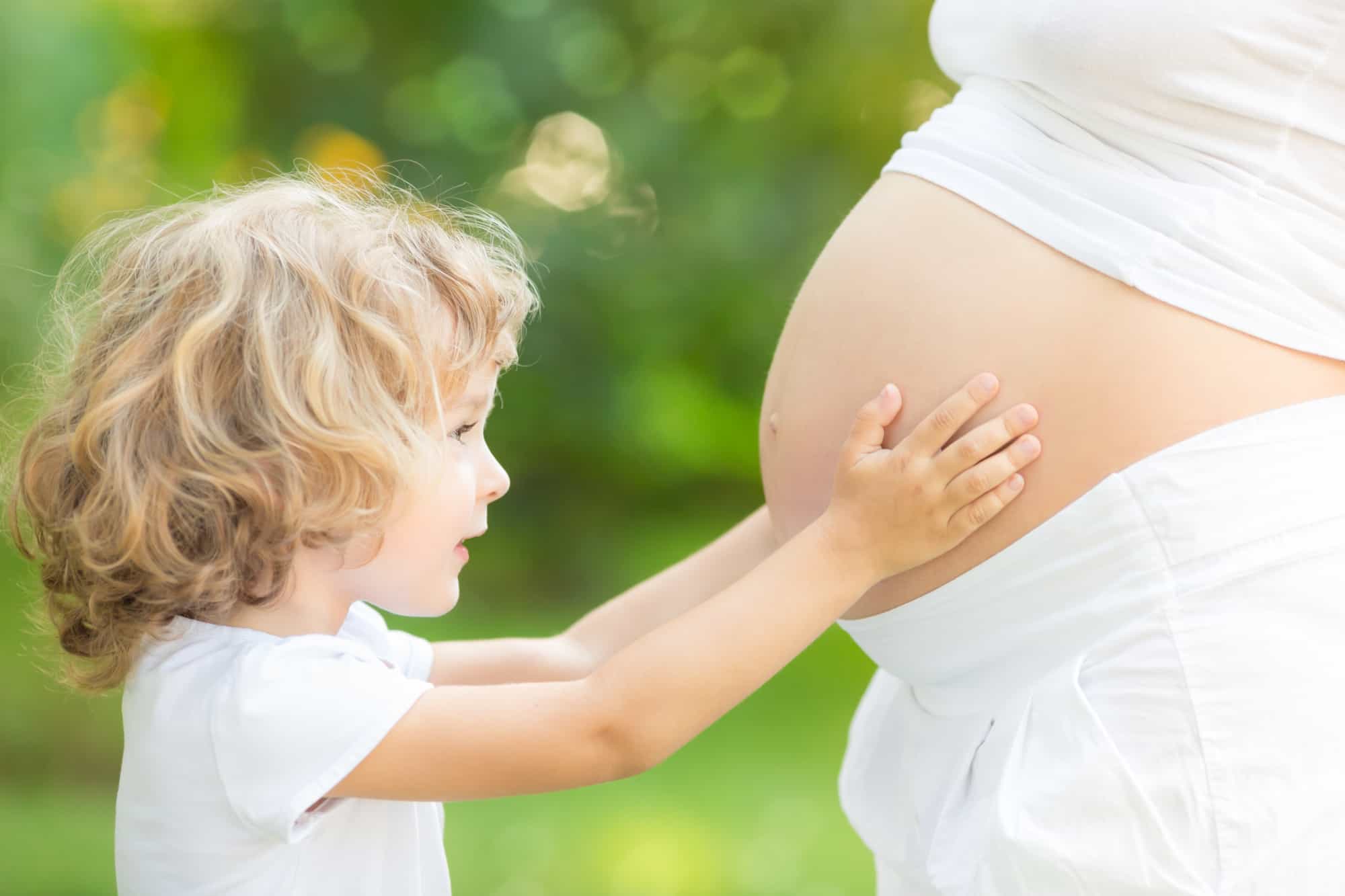 It's only nine months. You can do it! Read on to learn my story and learn what worked for me during my healthy full-term pregnancy.
In January of 2012, while in college, I began having sharp pains in my lower abdomen. I thought maybe the jeans I wore were just too tight. I was worried about it but have always been the type to deal with pain and go on with my life duties rather than seeking help.
On January 20, 2012 I finally made myself go to the doctor for a bad upper-respiratory infection. Before giving me a steroid shot, they asked if I was pregnant. I said I did not think so but had the same boyfriend for over 6 years (we are still together and married!).
The Nurse told me she would have to give me a pregnancy test. It turned out I was pregnant! Her father's birthday is January 10th, so she's his birthday present.
Anyway, they said the baby could be growing in my tube because of the pain I had been experiencing which brings me to first of 5 important things to consider when you get pregnant:
---
Related Posts:
---
Healthy Pregnancy Tips
#1 Seek Medical Help:
And worry about the cost later. Your health is more important than money and they can give you a payment plan.
I decided that this little dot in my body was the most important thing in the world, even more important than me.
Even if the baby is still too small to even see, which is what happened in my case, you should get checked out. Immediately after leaving the hospital, I began searching for an OBGYN that was covered by my insurance. After the first appointment a week later, I got my picture of the tiny dot that would turn into my beautiful daughter.
Seeing that dot changed me. I decided that this little dot in my body was the most important thing in the world, even more important than me. I went to every doctor appointment and took my prenatal vitamins every day as prescribed.
#2 Get Ready:
It's a girl, the Obstetric sonographer told us. As soon as I found out the gender of my little baby, I made a list set out to find everything that she would need.
If you don't want to know the gender of your child or if you prefer a more gender-neutral design for the baby's stuff that is fine. You can still look for everything and get ready for the baby. I have heard this called "nesting" because you are preparing your home for the baby's arrival in the same way a mother bird prepares a nest for her eggs.
We did not have a lot of money at all since I was a college student with loans and had only worked part-time. I had a bargain shopper-friend to help.
She told me to check clearance sections at stores, check thrift stores, ask friends with small children if they still have baby stuff, and the only thing that has to be new is the car-seat. Car seats can be damaged even in fender-bender wrecks, so it is best to splurge on a nice new safe design. Staying calm is one of the most important healthy pregnancy tips.
#3 Try to Stay Calm:
Your significant other may irritate you, if their around or not, but try not to focus on them.
You and your baby should the most important thing on your mind. Don't allow the negative thoughts in. This was challenging for me during my pregnancy.
I remember being so emotional at one of my visits, my OBGYN told me to drink a glass of wine to calm down. That is the only advice I did not listen to from my doctor. I thought of other ways I could relax without risking the health of my growing baby.
If you start to feel yourself getting overwhelmed, take a bath or take a nap. Taking naps as much as possible will really improve your mood and help you think more clearly.
Having a hobby is also a great way to keep you calm. If you have other kids already and naps are not possible, make sure you ask people you know for help with the other children so you can rest.
#4 Ask Family and Friends for Help:
I remember I was so busy during the end of my pregnancy I had forgotten to eat all day. It was 5 o clock in the afternoon and I was standing in line to get a bottle warmer.
All of the sudden I felt like I was going to faint. I thought for a minute and realized that I hadn't eaten anything all day! I began asking friends and family to remind me to eat by noon every day and some started dropping off meals.
You never know if people will help until you ask. Maybe you are part of a church group or other organization and can ask them to send meals. All of the sudden, I had friends showing up to help me clean since bending over with a giant belly is hard.
Good friends will offer to help without expecting anything in return but of course they know you will do the same for them. Creating a registry for your baby shower will help you make sure that you get the items you want. If no one offers to throw you a baby shower, throw yourself one! You can have a simple one in your backyard and have a sheet cake decorated from a grocery store.
Invite everyone you know, even people you haven't seen or spoken to in a while. This is a great way to reconnect and have sort of a friends and family reunion. Asking for help is one of the most important healthy pregnancy tips.
If you are planning to just have one child (like me) you will want a lot of friends with kids that you can spend time with. Being around other friends with children will help them learn important skills like sharing and communication they may not get a lot of time to practice at school.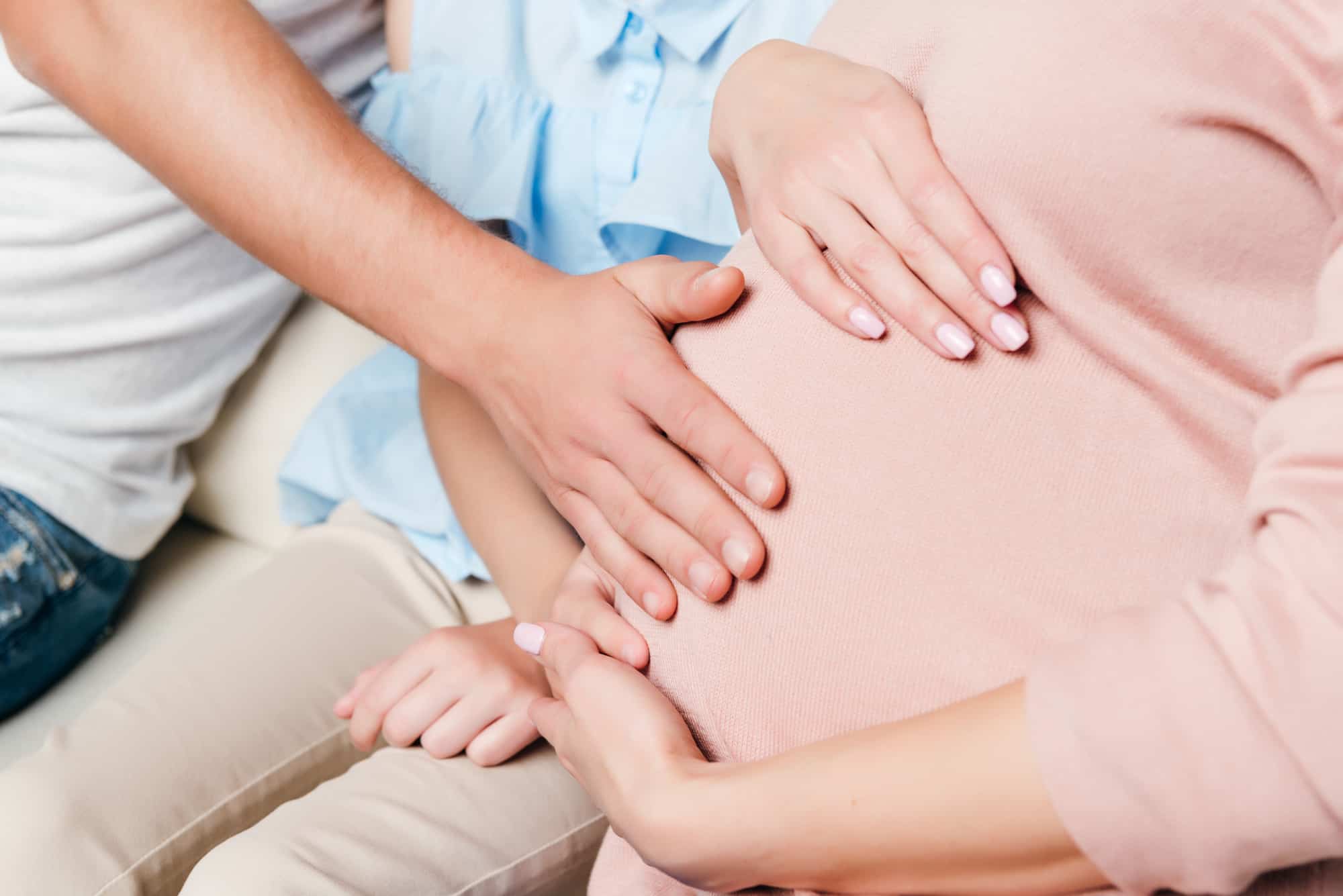 #5 Eat Healthy:
Have you ever heard of pickles dipped in ice cream or French fries dipped in pudding? It's something most pregnant women talk about: weird food cravings.
But that's just what they are, cravings. It's not going to hurt you to just tell yourself no. I know the last word a pregnant woman wants to hear is no, but hear me out on this.
Your baby has an umbilical cord and is sharing all of the nutrients, or lack thereof, you are putting into your body. Think of your body as an incubator for this little person you are growing. They depend on you to grow, so you have to be responsible about what you are feeding them.
This pregnancy is only going to last 9 months give or take a couple weeks, so why not be selfless and think about the life that is growing for that short amount of time. A plus to this is you may actually lose weight while pregnant due to your healthier eating habits. I lost 15 pounds while pregnant!
If you smoke: stop, if you drink: stop, if you drink coffee: stop, if you enjoy fried foods: stop. Just stop for only 9 months of your life. You can do it. Eating healthy one of the most super important healthy pregnancy tips.
Just think about the development of your little person and try to create the best environment for them. You can go back to eating what you want right after the baby has been delivered. I had a friend bring me fried buffalo wings the day my daughter was delivered and they were that much better after waiting for so long.
Ideas on How to Eat Healthy For Your Baby
Here are some ideas on how to eat healthy for your baby:
Idea #1
Substitute ground turkey for ground beef in all of your favorite casseroles and one-pan meals. I did it and my husband didn't even notice.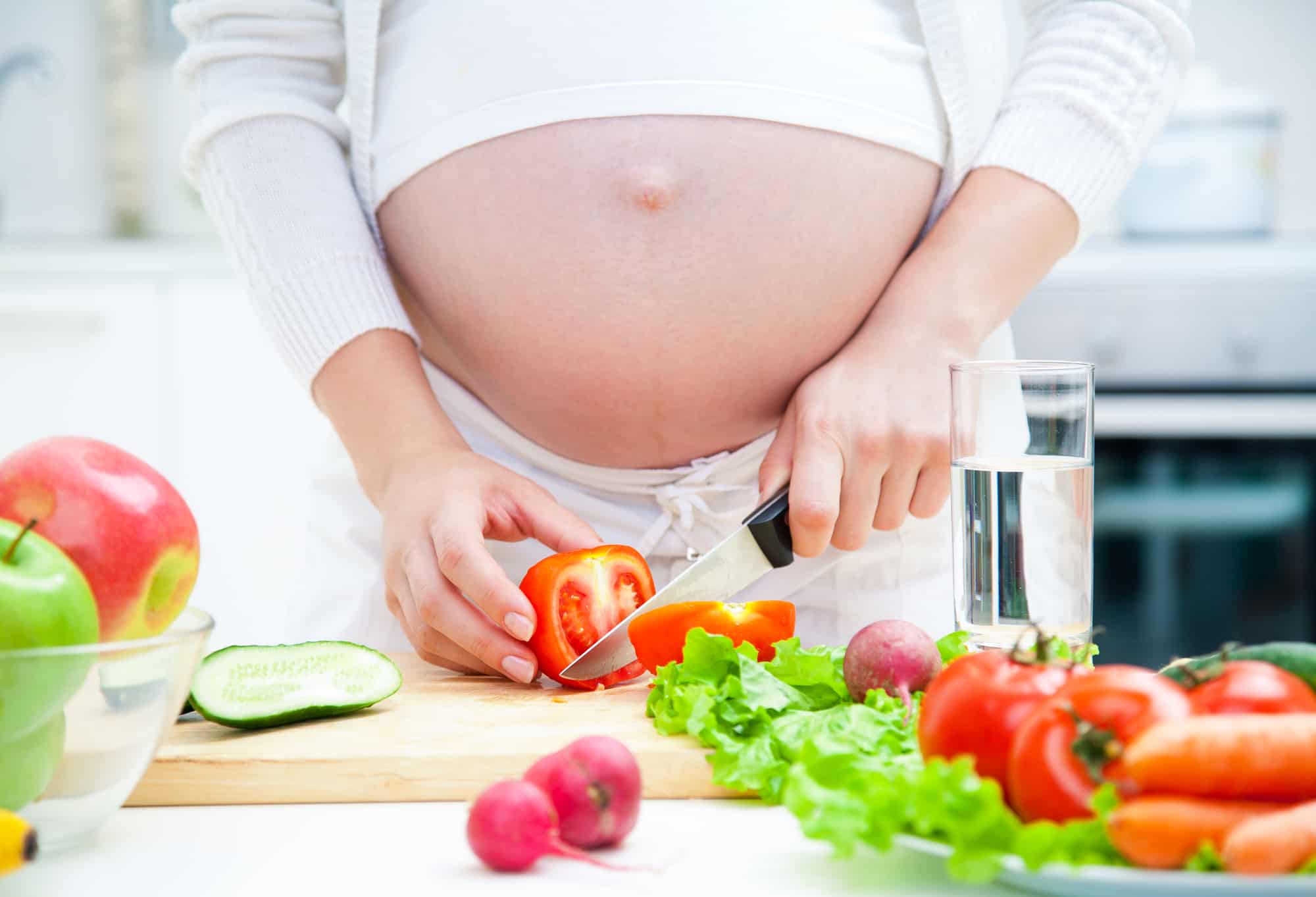 Idea #2
Substitute zucchini for noodles in your favorite pasta dishes. This is a trick I learned from my gluten-free friends. You can get a device at most big grocery stores that will make noodles out of zucchini and other veggies.
You can also slice eggplant or zucchini in this sheets to sub for lasagna noodles. Eating less pasta will help keep you from feeling bloated. It's one of the easiest healthy pregnancy tips.
Idea #3
Keep little portions of grapes, cubed cheese, pretzels, mini tomatoes, cut carrots, cut celery, and other healthy snack options ready to eat for when you have those unhealthy cravings.
It is more easy to grab your prepared snacks to eat than to go out of your way to cook or get in the car and venture out to get fried foods. I tried this at work and school. I ate the healthy snacks all day because they were there and it was more easy than going to find something else to eat.
Check out our new 188 page Pregnancy Journal for a stress-free pregnancy!
Are you struggling to plan the perfect pregnancy? There is so much to do and it can be overwhelming.

Wouldn't you like a solution to have a stress-free pregnancy?

This pregnancy journal has everything that you need to have a successful pregnancy!
Idea #4
Prepare your lunch in advance the night before. You can get large wraps and tuck in shredded carrots, mixed greens, chicken, cheese, and your favorite salad dressing. Wrap it up and pair with some veggie chips or apple slices for a delicious meal on the go that will give you energy instead of giving you that too-full feeling.
You could also get a can of low-sodium soup, a bowl, crackers, and a spoon and pack that up to get it ready to bring if you have a microwave available. Make it simple if you don't have a lot of time.
Idea #5
Opt for healthy foods when you go out to eat with friends and family. Sure, that burger and fries look amazing, but maybe they can make you a grilled chicken sandwich with a side salad instead.
Idea #6
If you are an avid coffee or soda drinker, try subbing your caffeine intake with fresh brewed tea in moderation. Truthfully, you will have the worst headache you have ever felt for a couple days, but that's your body adjusting to less caffeine. It will be worth it after the headache goes away.
More Healthy Pregnancy Tips?
If these tricks don't work for the whole family, you can always make something different for them or enlist their help in cooking. My husband always wants to grill, so my favorite thing to do was to cut up tomatoes, zucchini, onions, bell peppers, and mushrooms for him to grill for me.
They still had that smoky taste and I would eat more veggies than meat. Of course it's ok to enjoy food that is unhealthy in moderation, just try to eat healthy most of the time.
Hopefully after reading this article, you are thinking about things you can do give your growing baby the best start in life. What if a choice you make like eating or drinking something that is not healthy can adversely affect your child's development?
Would you really want to live the rest of your life wondering if that coffee you drank every day caused an irreversible health or behavioral problem in your child while the embryo was still developing? Although children can still be born with health problems no matter how careful you are, it is better to do your part to prevent as many complications as possible.
Your child is only inside of your body for nine months, that's less than 1 year. You can put the child's need to grow in a healthy environment over your need to do something unhealthy.
---
Related Posts:
---
Pin to Pinterest:
Pin to Pinterest so other moms can check out these amazing tips too!