You are finally confident that you will be having a baby in no time, now it is time to let your friends and family in the news as well. Nevertheless, you have to get this done in an exciting matter not only to surprise them but also create a fun atmosphere all around. These 12 creative ways of announcing pregnancy are sure to delight your friends and family.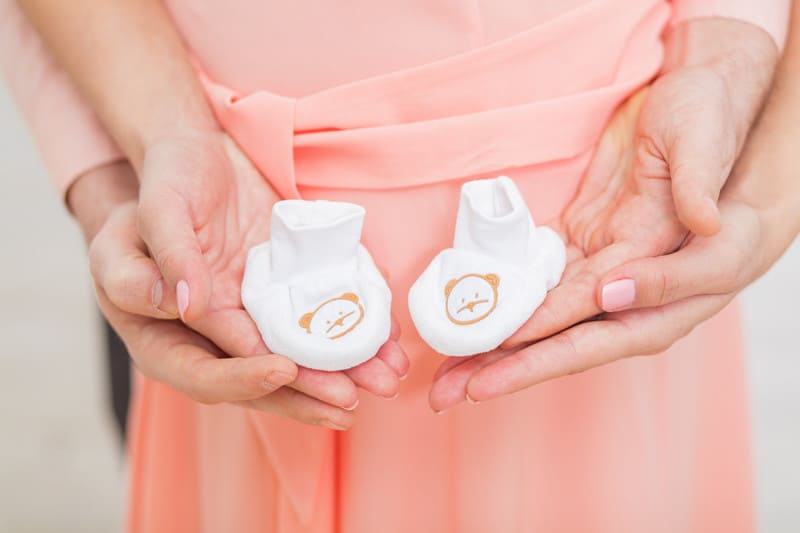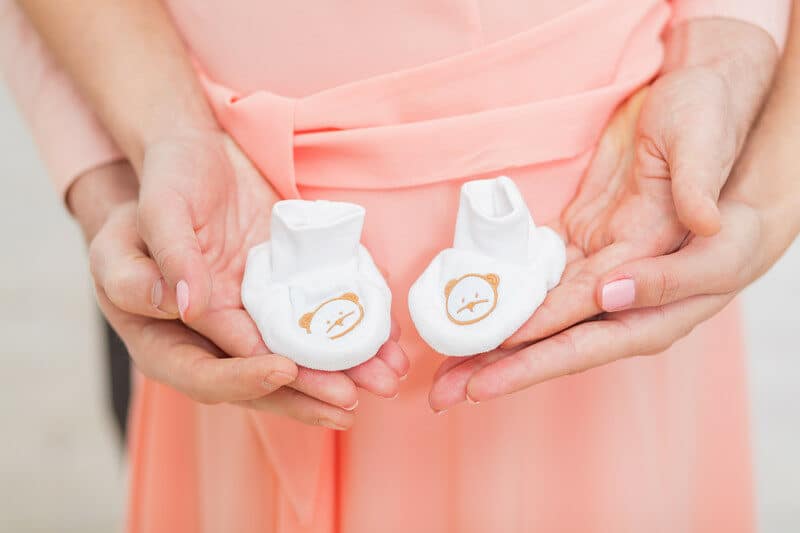 #1 Record it
This is a great plan for announcing pregnancy. It works best amid very close ties, such as your parents and those of your spouse as well as other close family members. All you need to do is pick up your handheld cam and step into their house, ensure that all who should be present are.
Here comes the surprise, tell that you are taking your video recorder for a test as you just got it back from repairs. As you proceed with the camera check, you can announce the expected arrival of your baby nonchalantly. Replaying your family's first reaction to the news would be epic and fun to watch repeatedly. It is a memory everyone would want to relive so seize it.
---
Related Posts:
---
#2 Spread the great news
This plan works best if you decide to let your colleagues in on the sweet news. You can do this by giving them a surprise treat such as presenting cookies, cupcakes, or baking a cake for them. Topping your treat with baby-themed decoration prepares the atmosphere for the news that is about to be let out.
You can use blue or pink icing on your pastries or bottles and rattles for decoration. Pass the treats around and watch as the goodwill starts flooding.
#3 Send a card
What if you cannot get access to your family with ease as they live afar, what can you do to surprise them? Well, why do you just send them a card, which is more personal than sharing the message on a site? So, purchase a blank card and decorate it- preferably with blue and pink hearts to go with.
One great template message to inscribe on your card is "I cannot wait to get into the arms of my lovely grandparents- See you in eight months." You should note that any thoughtful message will be just okay and the number of months that you are expecting the arrival of your baby will influence the message that is imprinted on the card.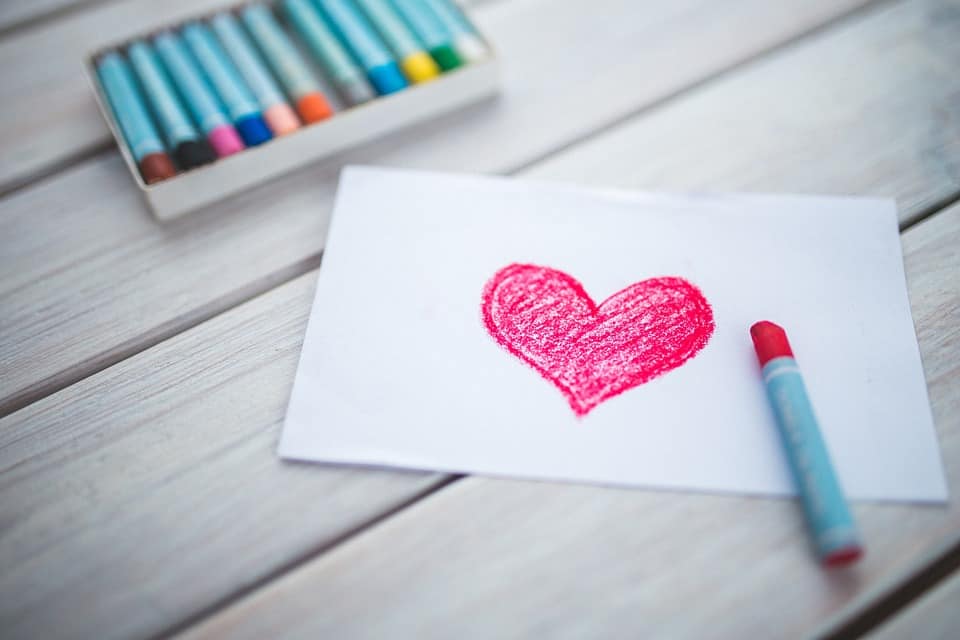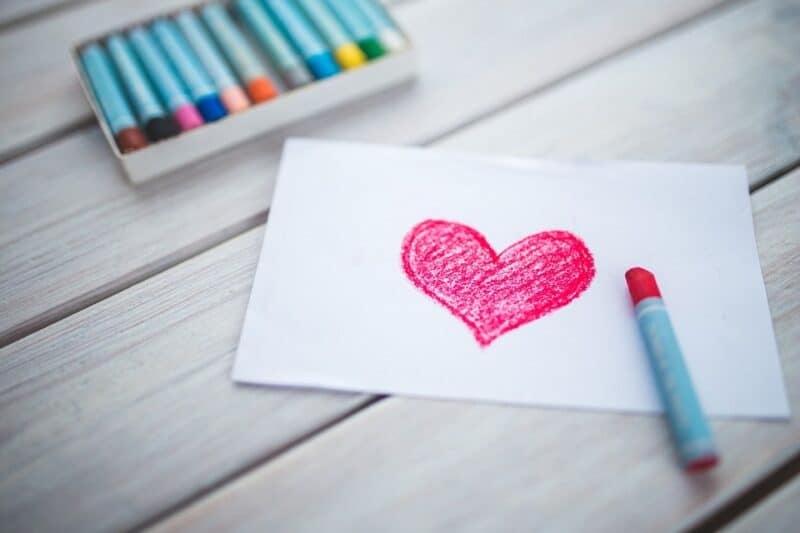 STOP! Here is an awesome deal for Mom Beach readers!

Are you feeling stressed and overwhelmed because you need to plan a baby shower?

That's where this amazing Baby Shower Printable Planner Bundle comes in. You get the colored and black and white versions.

It is only $7 with coupon SUPERSAVINGS for a limited time only!
#4 Blog
Owning a blog or writing for one is quite more comfortable than you think if you do not have one in place before now. To liven things up, start a blog about the sweetness you feel inside and share links of it to your friends and family. As you do this, ensure that the link does not give out the news before they visit the site.
Try to persuade them to visit the link and when they do so, make sure that what they get to see is a straightforward blog. Your blog post should be suitably titled, with simple words or detailed, depending on your preference. To make things sweeter, upload a scan of the baby's sonogram and include a due date on it.
The beauty of using a blog is that it allows you to keep friends and family up-to-date with the status of the pregnancy. Also, your audience will get a chance to comment and interact on the forum in real-time. Could anything else beat this?
#5 Wear it
Another great way of announcing pregnancy is through the aid of T-shirts. T-shirts come handy with different messages and designs. All you have to do is pick a design and style that suits you and feels appropriate to announce the arrival of a child.
You can use different write-ups to caption your shirt. One of such creative ideas is "incoming baby", "baby here", or "watch this bump" with an arrow leading in the direction of your tummy. Dads can also be part of the fun with captions on their shirts. Tags such as "dad-to-be in 9 months", "soon-to-be dad, watch out!" or similar creative ideas can be used to announce the coming of a baby.
Custom Printed Shirts
Remember that you can get a custom-printed shirt with your captions and favorite designs. Therefore, it does not have to be a shabby work. All you have to do next is to step into a gathering filled with your close friends and family with your t-shirts and surprise them with this good news.
The excellent thing with the use of T-shirts is that it can get others in with the fun. You can make shirts for other members of your immediate and extended family with different captions revealing their links with the child.
#6 Your last course
Are you planning to break the news to close friends alone? Then this plan should be worth trying. Invite your friends over for a regular hang out perhaps a dinner at your residence. Ensure that all trace of the reports of the pregnancy including vitamin trace and lab-test results are out of sight.
You also have to ensure that the main course and the appetizers are simple. Now, your desert should be different, as it will set the tone leading up to your announcement. Cut bananas, apples or other fruits given to babies into bit-sized pieces in baby bowls.
Your presentation should be accompanied by a bib, try not to forget that part. With the help of your spouse, lead your guests to the dining hall. Watch the change in surprise on the faces of your friends as it moves from mild shock to sheer joy as they realize what is going on.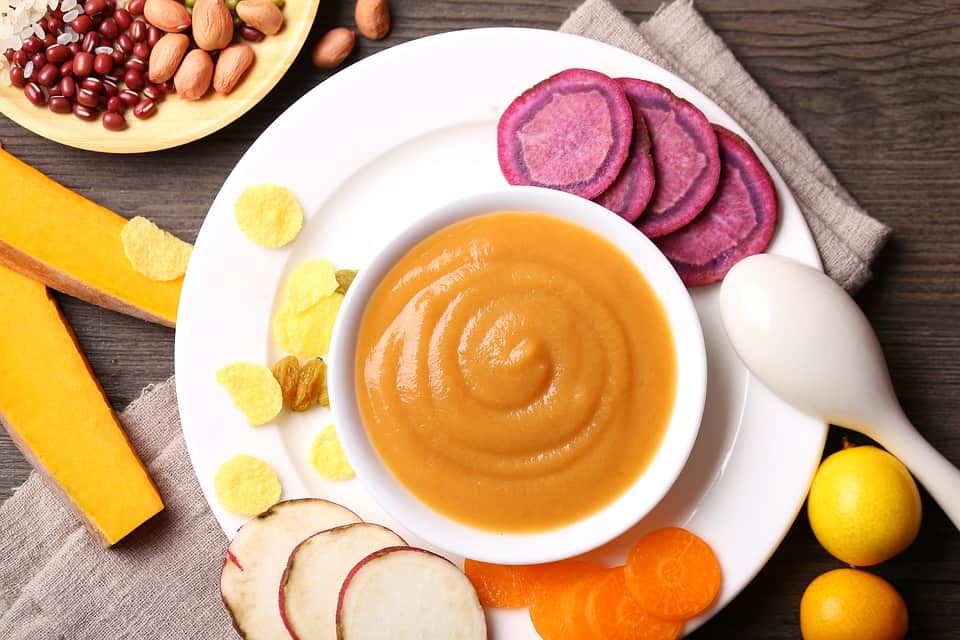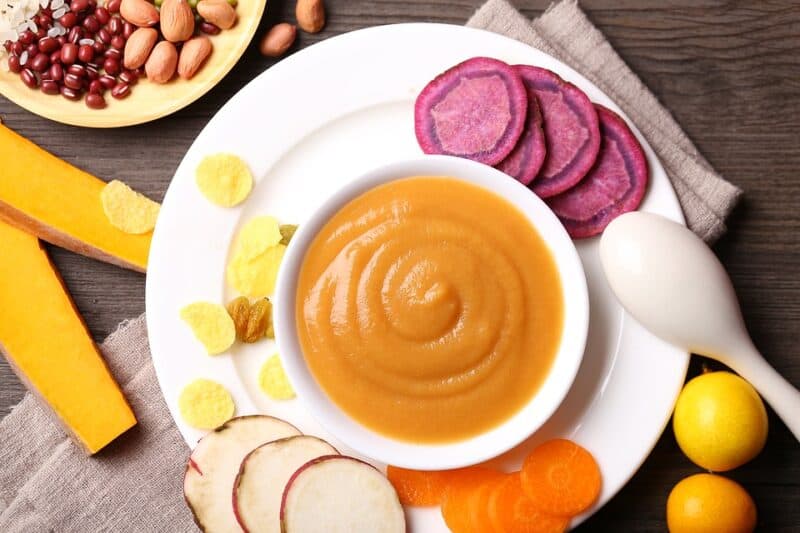 #7 Cheese it in the group photograph
This is an exciting idea to get the reaction of your close friends in a portrait. All you need to do is set up a barbecue party and invite all those you would like to let in on the news to the event. When it is time for a group photograph, instead of the traditional "say cheese!" remark, break the good news and take the shot.
That way, you have the perfect reaction taken. These exciting memories will create a lasting impression on the minds of everyone involved. Even your baby will cherish the love when he/she grows up to see the love and affection shown before birth.
Always bear in mind that a picture worth more than a thousand words. The camera can come in handy in multiple ways. With its aid, you can take a close shot with your partner.
Tagging your close circle on social media and captioning the photograph with a tag such as, "who would have guessed we are three in this photo? Priceless" Anyone seeing it for a moment will likely pause for a moment to take the message in. What a way to share so much joy!
#8 Make a family tree
Knowing the circumstances behind your family and the extent to which they appreciate their history, this plan to announce your pregnancy is just for you. If you do have the time and resources to make a family tree, you can easily purchase one, as they are quite common. Trace the lineage of your family and that of your partner and beneath your names; fill the expected date of arrival for your planned pregnancy.
You can create copies of your family tree and hand them down to the other members of your family. You can go as far as having individual prints framed, especially for a family gathering.
#9 Ring the news
One of the greatest moments to dish out great news is family holidays. Such occasions are filled with your close ties and those of your baby. In a gift-sharing gathering, make sure you have a little package for your baby as well.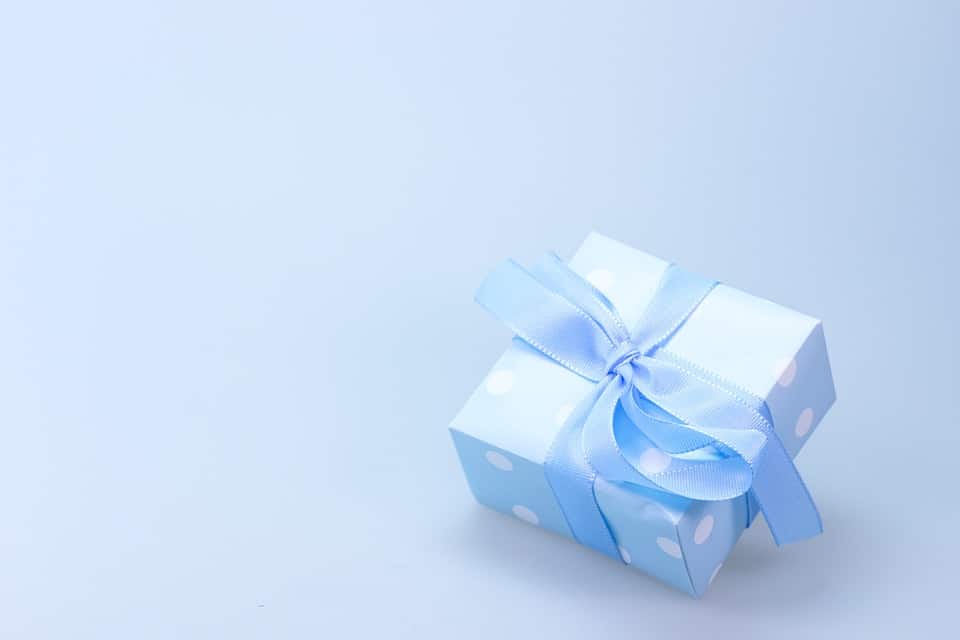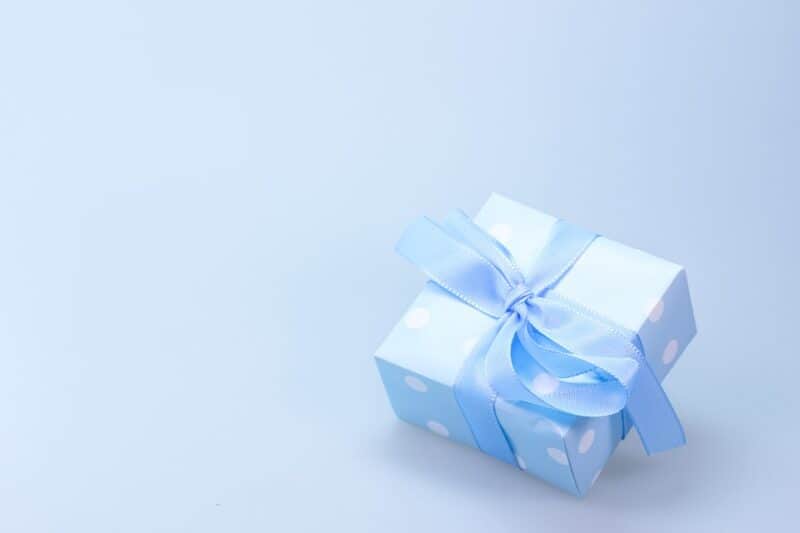 After handing all the gifts to others, notify the rest of the pack that something is left for someone special the youngest member of the family. Present your gift to your "expected child," "baby-on-the-way" and the celebrations begins with a fresher note.
What do you get to do if the occasion does not present the chance to exchange gifts? You can use the toast to announce the arrival of your baby.
For religious households, you can offer to say the grace and chip the idea in as you thank God for adding to the family. Your family will surely be thrilled by hearing such great reports.
#10 Wordplay
This is a great way of announcing pregnancy to your partner. Sometimes, you get to discover the great news alone as your partner is unavailable at the time for one reason or the other and you have to let him in on all of it. Well, playing with words will get you just that, especially in a fun way.
How exactly do you go about this? If you are meeting him soon, call him and tell him, "we are coming," "we are waiting for you to get back," or anything in a line that subtly sends a message. If he is in the military, a line such as "Your little soldier and I cannot wait to have you around" will send the message.
#11 Puzzles
Pre-cut puzzles are also a great means of announcing pregnancy. After cutting the message out, take it apart and seal it in an envelope. You can use color markers or any pen ink of your choosing to design it.
If you are sending it to your parents, "Congratulations, grandpa/grandma, I cannot wait to meet you," if you are sending it to a sibling, you can replace the relationship shared with your child with the "Grandpa" or "Grandma title". Insert an instruction to call you in the envelope containing the message.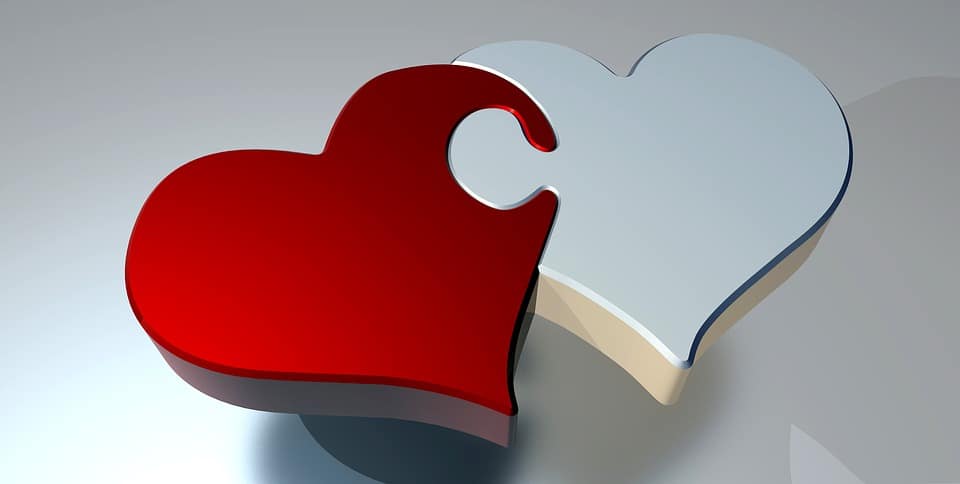 #12 Writing on your tummy
This is a very creative way to announce the arrival of your child to your spouse. Using a washable marker, you can write, "Hello, dad, I hope to see you in 9 months, I cannot wait." This is a fun way to surprise the father of your child. You can also use this technique on very close relatives and friends.
One of the numerous joys associated with parenthood is the opportunity to share the news of the addition of a new member to your family. It presents you with the chance to celebrate the start of a new phase as well as the beginning of exciting memories for a long time.
As you go the extra mile in breaking this awesome news to your friends and family, you must take note of the timing of your announcement. This is because the timing really matters.
Announcing at Work
If you are announcing pregnancy to your colleagues at work, you cannot do so in a toxic environment when everyone is working towards a deadline. You might be taken as a joke and unserious with the job.
Announcing at a Family Gathering
If you will be announcing pregnancy at a family gathering, try to do so when the atmosphere is calm and the minds of no one are fixed on an urgent situation. If you would be breaking the news to others, you also have to consider how far you would want the story to get initially and those you would want to hear about it. You and your partner are the best persons to determine this.
STOP! Here is an awesome deal for Mom Beach readers!

Are you feeling stressed and overwhelmed because you need to plan a baby shower?

That's where this amazing Baby Shower Printable Planner Bundle comes in. You get the colored and black and white versions.

It is only $7 with coupon SUPERSAVINGS for a limited time only!
More Tips for Announcing Pregnancy?
Regardless of what you decide, try to give your baby an exciting arrival and share the joy you are feeling with others. Remember that these suggestions to announce the appearance of your child are no hard-fast rules, but they can serve as great templates or starting points for you and you can recreate better moments from these. Nothing compares more to sharing joy.
Do you have any other ideas for announcing pregnancy? Let us know in the comments!
Related Posts:
Pin to Pinterest:
Pin to Pinterest so others know about these amazing ways for announcing pregnancy!