Parent-child bonding activities are usually the loveliest memories we have from our childhood. If you add just one special moment to them, your kids will remember it for the rest of their lives. This post will cover the best crafts for kids to maximize parent-child bonding.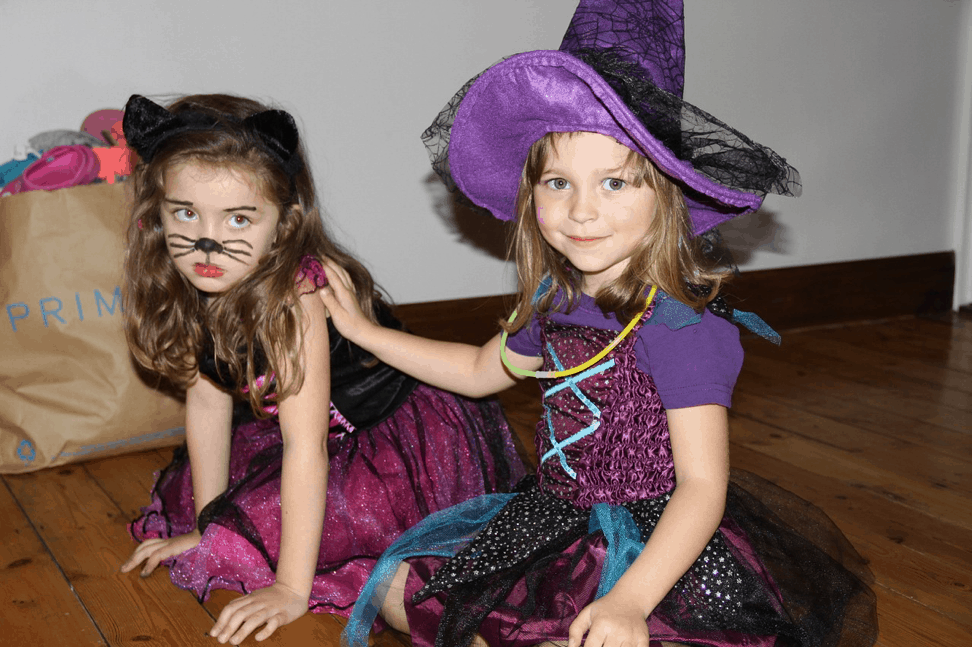 Making costumes for the New Year's Eve, or going out for pizza to a place where the waiter was dressed up as Leonardo from TMNT. Those are just a few bonding activities me and my brother enjoyed together with my parents.
This is a guest post by Helen Spencer!
If you want to make similar, everlasting memories with your children, we may be able to help you out. Coming up is a list of crafts that are perfect activities for parent-child bonding. With any luck, some of them will prove to be ideal for you and your little one.
---
Related Posts:
---
#1 Tree planting
I know, this isn't exactly a craft but it comes close. It's symbolic in a way, because the planted tree represents the bond between you and your kid. If you nurture it, it will grow up and become strong and beautiful. If you neglect it, it will wither away and nothing will remain.
Plus, you'll be doing a great thing for the environment. It's an activity that is both fun and educational, teaching your child how to treat nature.

#2 Sewing projects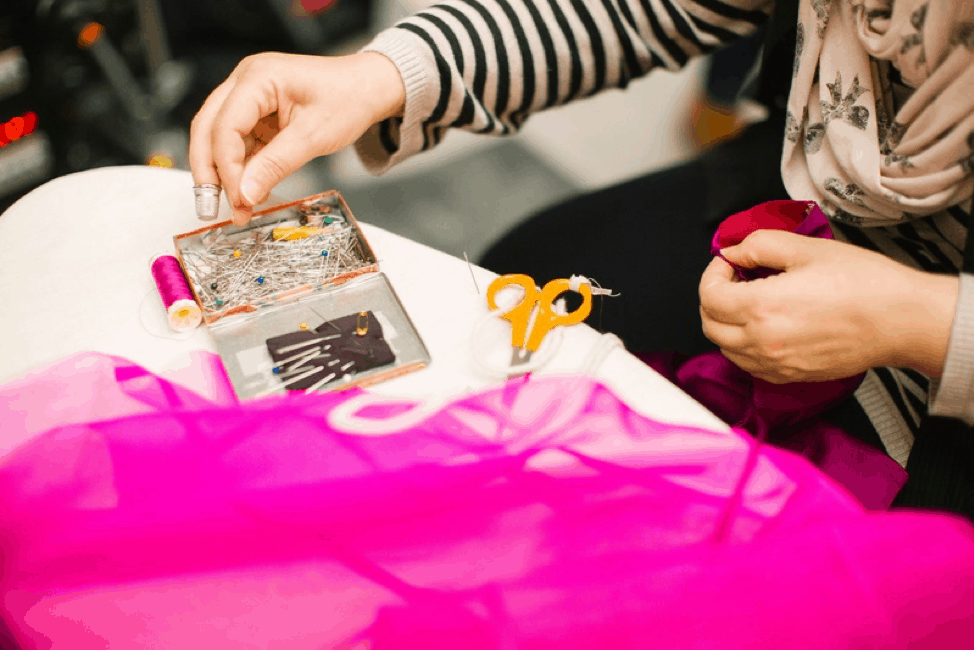 Kids enjoy creating things on their own and sewing can help them do that relatively easy. Doll clothing, handbags or even plush toys are just a couple of projects suitable for your little princess. They don't require a high skill level and can be finished by hand sewing, so you don't need to teach them how to use a sewing machine. Here is a list of 30 sewing projects for kids.
If you do teach them that though, they'll be able to work on much more complex tasks. Sewing is truly one of the best crafts for kids!
According to Hellosewing, sewing on a sewing machine or by hand has a ton of benefits:
It is a great way for children to develop fine motor skills
Builds their self-confidence
Builds confidence in the skills of your child
Helps kids to be more patient
If you raise them with an entrepreneurial spirit, they will be able to start their own sewing business one day.
But this activity isn't only for girls! Boys can enjoy it just as well. Give them a project they'll love and you'll see that sewing is equally adequate for boys as it is for girls.
Making a superhero cape or decorating their clothes with their favorite logos are just a few missions they'll happily complete.
#3 Pottery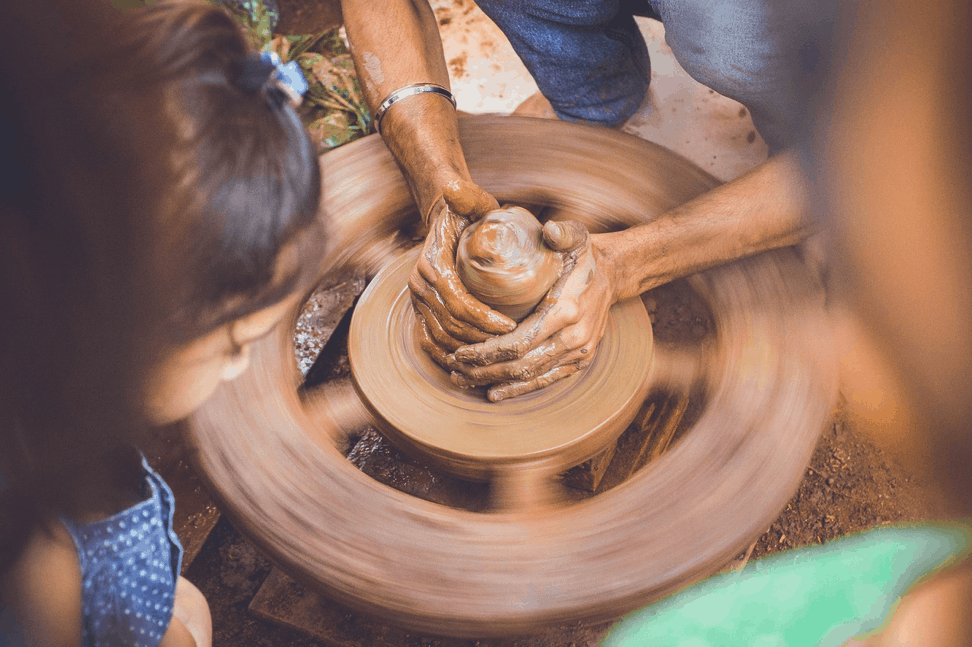 How I've enjoyed doing pottery when I was a kid… My mom took me and my brother to a pottery course once and by the time it was over, we didn't want to leave.
Obviously, we continued doing it back at home and we made a lot of things. Ashtrays for our grandmother, cupboard decorations in the shape of small animals, mugs and vases are just some of the creations that live to this day.
The best thing about pottery is the fact that it draws out your kid's inner creativity to the surface. I was surprised how great I am at making Native American style art. I just wanted to make a hawk and it came out that way on its own. This makes pottery one of the best crafts for kids.
#4 Knitting
Knitting isn't only for grandmas, it's also a great activity for you and your child. The basics are incredibly easy and with just them, you can make hats, scarfs, or headbands.
Find a yarn in your child's favorite color and let them work those needles. You can also get a very thick yarn and needles nowadays. They allow you to finish projects much faster and are more children friendly because they don't require as much precision as the regular yarn and needles.
Knitting can make you lose track of time very easily, so make sure to set a time limit on this activity. If you do knitting outside, do it only when it is not hot because you don't want your kid to overheat.
Did you like these recommendations? Will you try them out with your kids? Let me know in the comments, I'm looking forward to your feedback!

About Helen Spencer:
Helen is the editor of the sewing blog HelloSewing and a seamstress of more than 4 years. When she is not researching and reviewing sewing machines and tools, she's making beautiful things out of scratch. She loves all things DIY- crafts, drawing, decorating, and above all – she simply loves sewing!
Related Posts:
Pin to Pinterest:
Help other moms bond with their kids too by pinning this to Pinterest!