Every student knows the challenge of shaking off the coziness of sleep and diving into a day filled with classes, assignments, and activities. Yet, the difference between a sluggish start and an energized, productive day often lies in one crucial element: the school morning routine. This pivotal regimen sets the stage for academic success and personal well-being, offering a structured approach to begin each day with purpose and intent. In this article, we'll delve into the transformative power of a well-crafted school morning routine and how it can make all the difference in a student's daily journey.
Sample School Morning Routine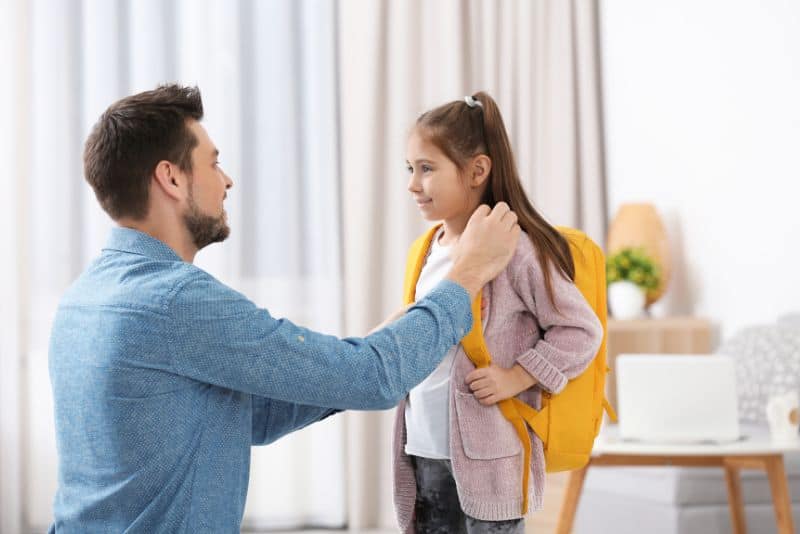 6:00 am – Wake Up
Start the day with a gentle alarm, preferably a sound that isn't jarring. Stretch for a couple of minutes in bed before getting up.
6:05 am – Morning Hygiene
Head to the bathroom.
Brush and floss teeth.
Wash your face and apply any morning skincare.
Use the restroom.
6:15 am – Get Dressed
Choose an outfit that was preferably laid out the night before to avoid morning indecision.
Ensure school uniforms, if required, are clean and ready.
6:25 am – Morning Exercise/Stretching
Do a quick 5-minute morning exercise routine, such as jumping jacks, or stretches to awaken the body and mind.
6:30 am – Breakfast Time
Head to the kitchen.
Prepare and eat a nutritious breakfast, considering protein, complex carbs, and some fruits.
Drink a glass of water or milk.
6:50 am – Review School Materials
Check the backpack to ensure all necessary books, assignments, and materials are packed.
Look over the day's schedule or tasks and mentally prepare for any tests, presentations, or significant activities.
7:00 am – Personal Time/Relaxation
Spend about 10 minutes in relaxation, which could include reading a book, listening to music, or practicing mindfulness or meditation. This is essential for mental preparation.
7:10 am – Final Prep
Brush hair and style as needed.
For older students, this can be the time for any light makeup or skincare routine.
Put on shoes and any necessary outerwear (coat, scarf, etc.).
Grab your backpack and lunch if it wasn't packed the night before.
7:20 am – Leave for School
Depending on the distance and mode of transportation, aim to leave home with ample time to arrive punctually.
Notes:
Preparation the Night Before: To make mornings run smoother, consider preparing as much as you can the night before. This includes selecting an outfit, preparing lunch, setting out breakfast items, and ensuring all school materials are packed.
Adjust as Needed: The above schedule is a general guide. Depending on individual needs and the age of the student, adjustments may be necessary. For instance, younger children might require more time for certain tasks, or families with multiple children might need to stagger bathroom times.
Stay Consistent: Keeping a consistent routine helps in forming habits. Over time, the sequence of activities will flow more smoothly, and there will be fewer instances of forgetting items or tasks in the morning rush.
---
Related Posts:
---
What is the importance of creating a morning routine?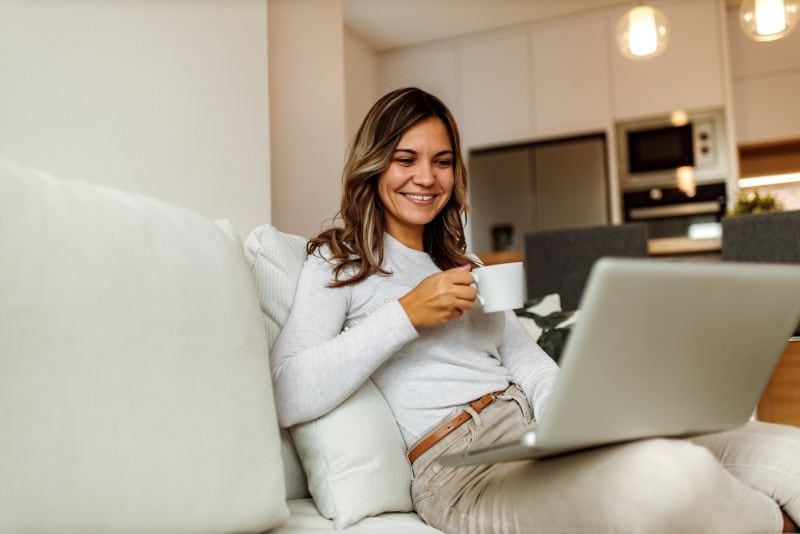 Creating a morning routine is vital for numerous reasons:
Promotes Consistency and Predictability: A structured morning routine helps establish a predictable start to your day. This predictability provides a sense of stability and reduces stress associated with unpredictability or disorganization.
Boosts Productivity: A well-planned morning can set the stage for a productive day. By establishing tasks early on, you're setting an intentional tone for the hours to come.
Reduces Decision Fatigue: By having a routine, you reduce the number of decisions you have to make in the morning. Decision fatigue can be mentally draining, and by minimizing it early in the day, you conserve cognitive resources for more important decisions later.
Encourages Good Habits: Morning routines often include healthy habits like exercise, meditation, or reading. Over time, consistently engaging in these activities can improve mental and physical health.
Saves Time: When you have a routine, you waste less time trying to decide what to do next or searching for items. This efficiency can be especially useful on busy mornings.
Improves Mental Health: Starting the day with intention and calm can positively impact your mental well-being. Activities like journaling, practicing gratitude, or simply having a moment of silence can be grounding.
Enhances Punctuality: When you have a morning routine, you're more likely to be on time for commitments, such as work, school, or other appointments. This can reduce stress and improve your reputation as a punctual individual.
Sets a Positive Tone for the Day: How you start your day can significantly impact the rest of it. A peaceful, organized morning can lead to a more peaceful, organized day.
Fosters Self-discipline: Sticking to a morning routine requires discipline, especially when you'd rather hit the snooze button. Over time, this self-discipline can permeate other areas of your life.
Improves Sleep Patterns: When you have a consistent wake-up time as part of your morning routine, it can regulate your body's internal clock, leading to better sleep quality and patterns.
In essence, a morning routine can be the foundation for a day filled with productivity, peace, and purpose. It's not just about getting tasks done but creating an environment where you're primed to be your best self for the day ahead.
What happens if you fail to plan a morning routine?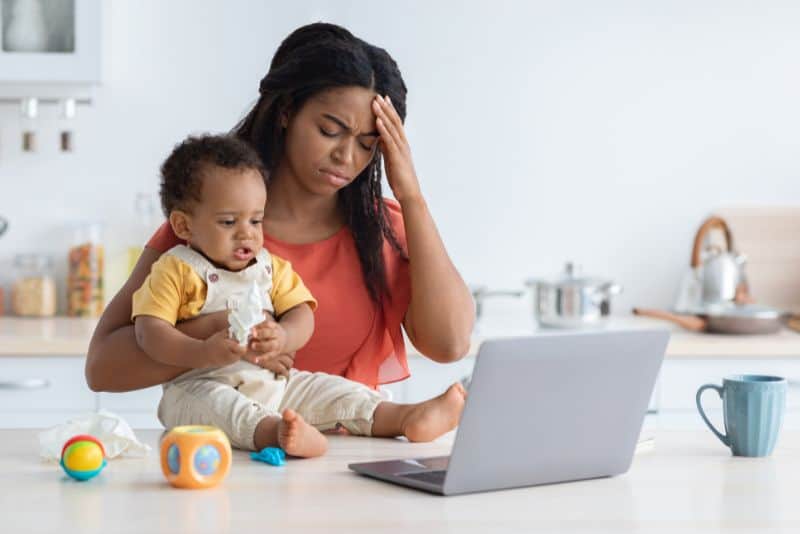 Failing to plan a morning routine can lead to various consequences, both immediate and long-term. Here are some potential outcomes:
Increased Stress and Anxiety: Without a clear plan, mornings can become chaotic, leading to feelings of overwhelm and anxiety about the day ahead.
Wasted Time: You might find yourself wandering aimlessly or getting caught up in unproductive tasks, wasting precious morning hours.
Decision Fatigue: Starting the day with a multitude of small decisions (What to wear? What to eat? What to tackle first?) can lead to decision fatigue, which can diminish your ability to make effective decisions later in the day.
Missed Opportunities: Without allocating time for beneficial morning practices, such as exercise, meditation, or reading, you might miss out on the advantages these habits provide for mental and physical health.
Lateness: Without a routine, it's easy to lose track of time, which could lead to being late for work, school, or other important commitments.
Reduced Productivity: An unstructured morning might set a tone of disorganization for the rest of the day, impacting your overall productivity.
Suboptimal Health Choices: Without planning a nutritious breakfast or a time slot for morning exercise, you might opt for less healthy choices or skip them altogether.
Decreased Mental Wellbeing: Starting the day feeling rushed and disorganized can lead to heightened levels of cortisol, the stress hormone, affecting your mental well-being.
Inconsistent Sleep Patterns: Without a set routine, your wake-up times might fluctuate, leading to inconsistent sleep patterns and potential disruptions in sleep quality.
Lack of Preparedness: Important tasks might be overlooked, such as forgetting essential documents, not charging necessary devices, or missing to pack a lunch.
Reduced Self-esteem: Continually feeling unprepared or late can erode confidence and self-worth over time.
Compromised Relationships: If you live with others, your lack of routine might affect them too, leading to morning conflicts or disagreements.
It's essential to note that while having a morning routine can be beneficial, it's also crucial to find a balance. Not every day will go as planned, and flexibility is important. Furthermore, what works for one person might not work for another. The key is to develop a routine that aligns with your goals, needs, and circumstances.
How does creating a morning routine benefit kids?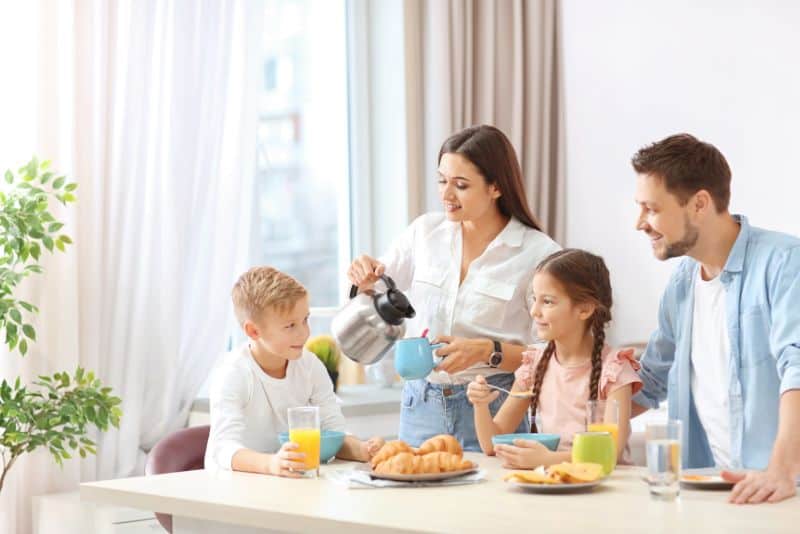 Creating a morning routine for kids offers multiple benefits, both immediate and long-term. Here's how a consistent morning routine can positively impact children:
Sense of Security and Stability: Children thrive on predictability. Knowing what to expect each morning provides a sense of comfort and security. This stability helps reduce anxiety and makes transitions, like waking up or getting ready for school, smoother.
Promotes Independence: As kids become familiar with their morning routine, they begin to take charge of their tasks. This fosters self-reliance and independence, as they learn to manage their time and responsibilities.
Boosts Confidence: Successfully completing tasks in their routine—like brushing teeth, getting dressed, or packing a school bag—gives children a sense of accomplishment, which can boost their self-esteem.
Encourages Responsibility: Routine tasks, such as making the bed or feeding a pet, teach children about accountability and the importance of fulfilling their duties.
Reduces Morning Chaos: A structured morning means fewer arguments about getting ready or forgotten tasks. This creates a more peaceful household atmosphere and ensures children arrive at school calm and prepared.
Establishes Consistent Sleep Patterns: A regular morning routine often complements a consistent bedtime routine, ensuring kids get adequate sleep. Proper sleep is crucial for cognitive development, mood regulation, and overall health.
Teaches Time Management: Adhering to a routine helps children understand the concept of time, how long tasks take, and the importance of punctuality.
Reinforces Healthy Habits: Incorporating activities like a balanced breakfast, hygiene practices, or light exercise ensures that kids develop and maintain healthy habits from a young age.
Prepares Them for School: A well-structured morning routine mirrors the structure of a school day. This can help kids transition more easily into the school environment and understand the importance of schedules.
Cultivates Mindfulness and Gratitude: Incorporating mindfulness exercises or gratitude practices into the morning routine can foster positive thinking and emotional well-being in children.
Facilitates Bonding Time: Engaging in parts of the morning routine together, such as reading or having breakfast, offers families an opportunity to bond and connect before the day gets busy.
Preparation for Adulthood: The habits and skills children develop from consistent routines serve as foundational skills for adulthood. They learn the significance of planning, consistency, and responsibility.
In summary, morning routines provide children with the tools they need to start their day right, while also equipping them with essential life skills. Parents and caregivers can adjust routines based on the child's age, needs, and family dynamics to ensure effectiveness and feasibility.
More Information on School Morning Routines?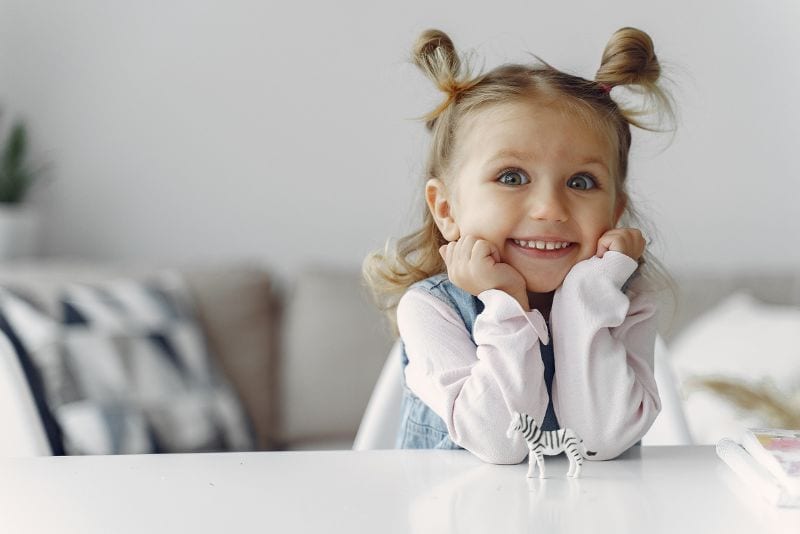 In reflection, the school morning routine is more than just a sequence of tasks to kickstart the day; it's the foundation upon which the entirety of a student's day is built. Embracing a consistent and purposeful routine can dramatically impact a student's mindset, productivity, and overall well-being. As we've explored, the ripple effect of these early hours touches every facet of academic and personal life.
So, whether you're a student aiming for efficiency or a parent guiding your child, investing time and thought into an effective school morning routine is a step toward ensuring each day is approached with clarity, enthusiasm, and potential.
Do you have a school morning routine too? Let us know in the comments!
Related Posts:
Pin to Pinterest:
Pin to Pinterest so other moms can find out about a school morning routine!