Almost every parent out there wants to be more proactive and positive to his or her children. Many of them sought better ways to be less reactive and more proactive. Almost every parent loves his or her child so much but parenting a child is a pretty daunting task, and there might be some overwhelming periods when things might seem out of hand. Proactive parenting is highly important to have a healthy parent-child bond.
Parents do fall in love with their children the moment they are born. They know they would have to take a lot of heat for that child, even though no one wants to go through that process.
Looking into the eyes of your newborn, it wouldn't occur to you that you would correct behavior with yelling. You want to bring up your child in a calm and correct way. You want to support and empower him or her.
But you find yourself punishing and yelling at the child over and over again. Repeated yelling is frustrating sometimes, and parents often long for a way to do this parenting thing right, calmly, with authority and confidence, instead of reacting and acting like someone you never want to become.
There are ways to build up a strong family. Strong families don't happen by coincidence. Strong families are a product of proactive and consistent efforts on the part of the parents.
Being a proactive parent is a vital key in building a strong family and raising kids in the right way. In this article are some great ideas to help every parent build up some proactive parenting skills and become more proactive and less reactive.
Here are some ideas for proactive parenting:
#1 Know What Your Family Is About
One of the fundamental steps you need to take in proactive parenting is "Family Focus." You need to understand your family. You need to know the clear goals and objectives of your family.
You need to know where you are going. Manifesto, guiding principles, or mission statement, irrespective of the name, to be a proactive parent, you need to know what your family is about, what your goals and objectives are, and work towards it. Having goals would guide you in specific processes and decisions you would make while parenting your child.
---
Related Posts:
---
#2 Identify Your Fears and Know Yourself
To be a proactive parent, you need to put an end to the endless cycle of being a reactive parent. To do this, you need to be real with yourself and identify the things that make you scared as a parent. With this, you will be able to understand what drives your behavior and reactions.
When you can identify what scares you as a parent, you would be able to understand why you react to certain things in specific ways. You would be more aware of your behavior with your kids and make amends where necessary.
#3 Go On Regular Parent's Retreats
This is another fascinating idea for proactive parenting. Proactive parents often go on regular retreats, and they do this for two fundamental reasons. The first reason is that it revitalizes the couple's relationship and recreates a strong connection within them.
If there is a rejuvenated relationship and strong connection within the couple, proactive parenting wouldn't be difficult. The second reason is that it gives parents the chance to refocus on the priorities of the family and plan for their needs.
#4 Taking Family Holidays Regularly
A lot of parents usually see school holidays as logistical challenges. But sometimes, they can be logistical challenges. However, this is a great time to get away from everything for some time. Take some time from work and focus on your child(ren) with no specific agenda.
Go on these holidays for about three to four times in a year and see the significant effect it would have on your family.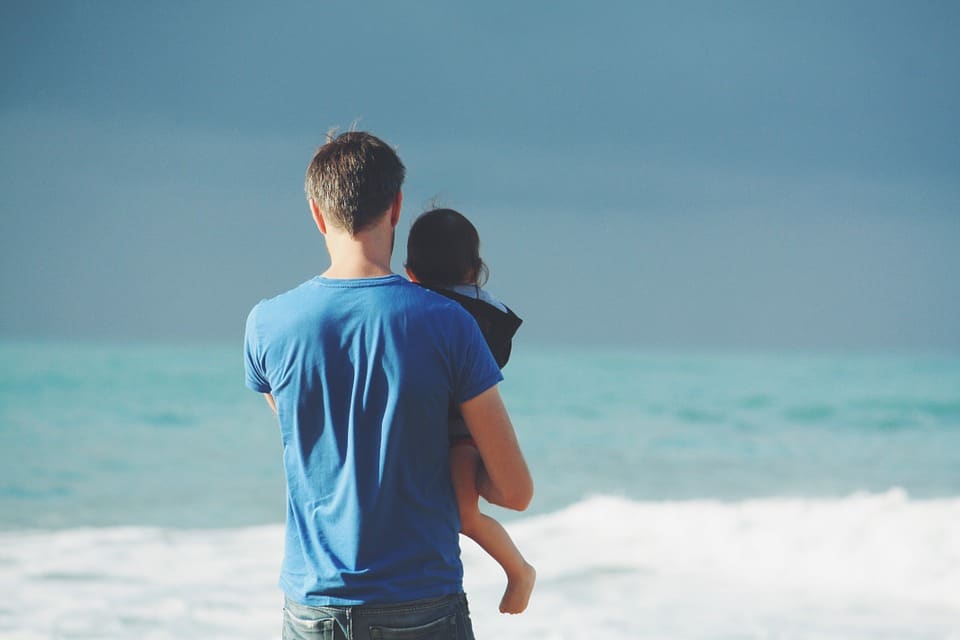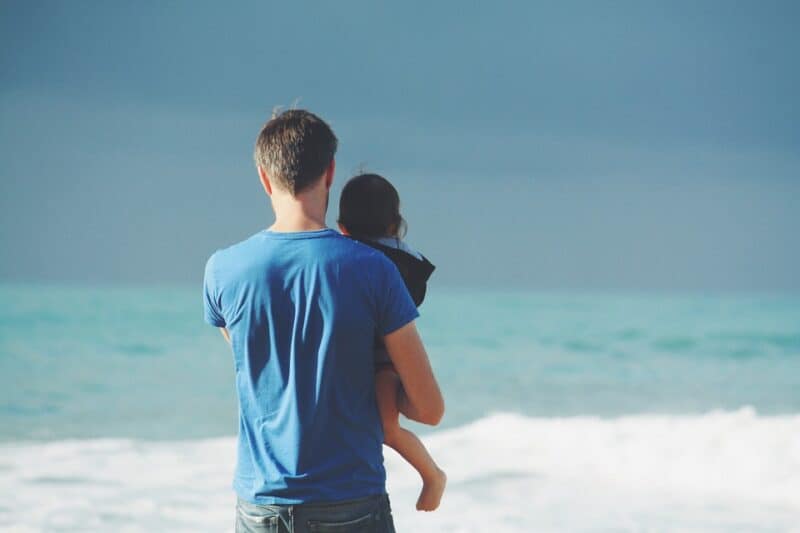 #5 Know What to Expect By Being a Parent
It is of extreme importance that you know what is expected of you as a parent. You should also know the pressure that these expectations place on you. The expectations of some parents when parenting is unrealistic.
But when you understand what your expectations are, it will help you become more proactive and less reactive as you would begin to learn how to let go of some unnecessary pressure.
#6 Prioritize Your Responsibilities
No parent out there can do it all. There are lots of things involved in being a proactive parent. To be a truly proactive and positive parent, you need to learn how to prioritize your responsibilities.
You should only do things you need to do and outsource the rest. Seeking help when needed is not a sign of failure or weakness. You can outsource tasks such as home maintenance, ironing, laundry, etc.
This would help you feel more positive, and it is a proactive way forward for you and your family.
#7 Limited-Time and Boundaries for Electronic Devices
This is another idea that would help you build an active family and become a more proactive parent. When electric gadgets and the internet are used, proactive parents usually have boundaries.
They have rules for the use of devices and they stick to the rules strictly. They understand the fact that family time means time spent talking, making eye contact, looking at someone, being attentive, and not being absent-minded.
#8 Regular Family Dinners
Families do derive stability, satisfaction, as well as positive outcomes for their kids when they have family dinners regularly. When there is a time set aside more often for everyone to come together and connect, it usually helps a family do better. Even if you can't have this gathering daily, you must do this at least several times a week.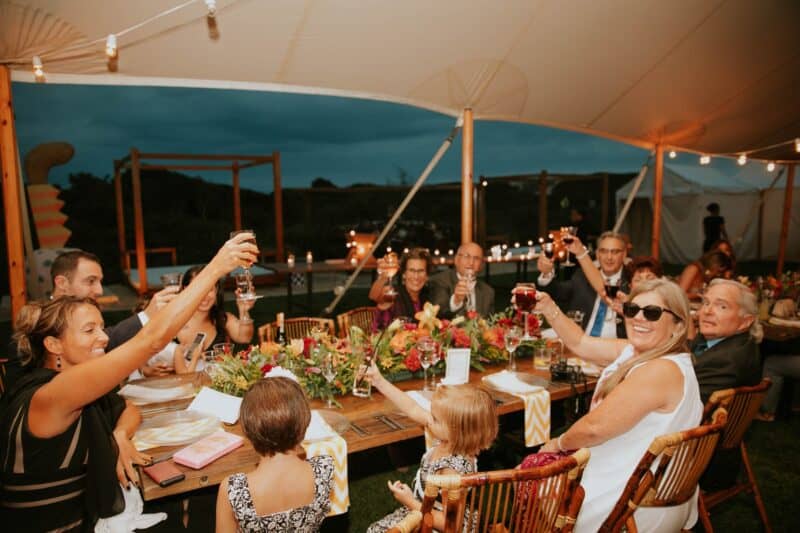 #9 Be Willing to Try Something New
Every child is unique and a single style of parenting does not work for every child. Rather than focusing on a particular parenting style, or start beating yourself up when that style does not yield results, you need to be open to try something new.
Different kids have different needs. Hence, you need to be willing to try something new and change your parenting style to better suit the needs of your children.
#10 Explore the World on Weekends
To be a proactive parent, you need to take out time to recharge your batteries. You need to spend some quality nature/outdoors time with your children in order to build healthy and strong relationships.
Proactive parenting requires making out time to explore the world during the weekends. A trip to a close-by mountain, beach, or park would go a very long way.
#11 Take Out Time to Pursue Your Own Interest
You must have some "me time" if you want to improve your parenting style. To become a less reactive and more proactive parent, you need to take out some time to pursue your interests or take a break. Destressing would reenergize you and impact your parenting style more positively.
#12 Have One-On-One Interactions With Your Kids
This is one vital proactive parenting idea that many parents don't explore. To be a more proactive parent, you need to have a one-on-one interview session with your kids at least once a month.
You can talk about their challenges, teach them principles, stay close to your kids, and know more about the lives of your kids. This would significantly improve the bond between you and your children, helping you to be a more proactive parent.
#13 Do Not Lose Your Pre-Parenting Identity
Your pre-parenting identity is one thing that could help you become a more proactive parent. When you are mainly focused on being a parent and lost it, then it's time to reclaim it.
Losing this identity could affect your mindset and have a negative impact on the relationship between you and your kid. To reclaim your identity and give yourself a boost, you can take up old hobbies, sports, or pastimes.
#14 Parenting Is About Your Child and Not About You
This is one of the most important things you need to understand when parenting. You need to realize that parenting is not about you; it is about the kid. As a parent, your job is to love, support, nurture, and guide your kid(s) to adulthood.
You cannot live for your kids. Besides, your fears, expectations, and mindset should not be the dictator of their life experience. Realizing this would help you act for your kids instead of acting for yourself.
#15 Listen To Your Kids To Make Better Decisions On Their Behalf
Some parents usually exert so much control over the early years of their kids that they forget these kids are individuals. To become a less reactive and more proactive parent, you need to learn how to listen to your children.
You need to give them a listening ear to know their views about certain things; this would help you make better decisions on their behalf. This is a very simple step towards proactive parenting, but many parents overlook it.
#16 Consider the Temperament of Your Child
As earlier mentioned, children are different and they require different styles of parenting. To be a positive, proactive parent, you need to know if the personality of your child differs from yours. All your children might even have different temperaments.
Hence, it is crucial that you know the temperament of your child as it would help you in your decision-making process as well as the best way to handle your child. Different temperaments can result in various challenges. Your character as a parent also influences how you respond to situations automatically.
So if you have a different temperament from your child, the way you react to things automatically might not always be the best approach. So you should consider the character of your child and know the best plan that works for your child.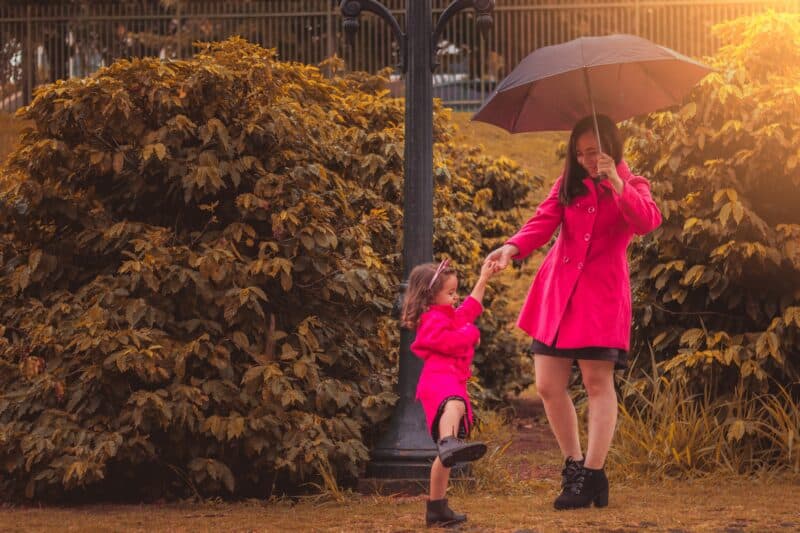 #17 Clarity in Expectations is the Cornerstone of Proactive Parenting
To be a proactive parent, you need to set clear expectations. Sometimes, wordy and long conversations go over the heads of these kids. As such, clarity in expectation is the bedrock of proactive parenting.
Before you set out to achieve anything with your kid, you should have a few minutes to talk and clarify the expectations with the child. You need to let them know what you expect from them and what you need them to do.
#18 Live a Simple Life
Simplifying your life is one of the best ways to encourage your kids and build a strong family. A simplified life will also encourage your kids to feel more contented. Your lifestyle should not be complicated as your children might find it difficult to live up to your expectations.
#19 Learn to Control Your Emotions
According to research, the emotional part of the brain usually takes over when parents are upset with their kids. Hastily making decisions out of emotion makes a parent more reactive rather than proactive.
If you want to be a proactive parent, you need to learn techniques that would help you calm your emotions to respond rationally. Hence, before you talk to your kids, sometimes, you need to make sure you are in the right state of mind. You need to take a deep breath, and if necessary, step away.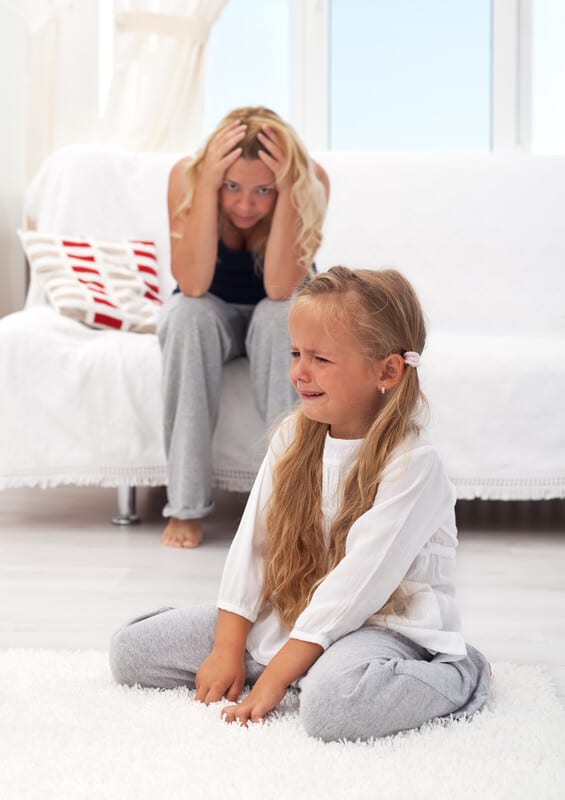 #20 Be Positive at All Times
Everything might not always go as plan. Hence, you must learn how to turn things around rather than focusing on what could go wrong. A change of mindset is what you need, as it would help you become more proactive and positive in your dealings with your children.
#21 Proactive Parenting is About Strategies and Planning
To be a proactive parent, you need to know how to strategize and plan at all times. Change requires adequate planning, a strategy that will help you achieve your goals. Without a strategy, you can get confused and end up making the wrong decisions.
Proactive parenting is all about options and strategies on what you need to do. Choose the best options that will best suit you and your child. What will work for the temperament of your child, your rules and your values? You need to have this will power to be a positive, proactive parent.
Conclusion
Strong families require consistency, commitment, and discipline to put family first. One of the major hindrances the well-being and success of children is the kind of relationship they have with their parents.
With these proactive parenting ideas, you can help make your family happier and stronger. A proactive parenting approach can help you remain consistent and calmer. It can also help your children thrive among their peers.
Are you a proactive parent? Let us know in the comments!
Related Posts:
Pin to Pinterest:
Pin to Pinterest so other moms can find out about these 21 ways to be a proactive parent.