Kids are so much more intuned with the world around them and rather empathic than they get credit for. My toddler, Bryan, gave me a reality check recently about the benefits of having a small business that I thought I would share with you all. 🙂
How It Began
It was Sunday afternoon and a precocious toddler was napping away while I wrote happily in my Moleskine notebook.
He had been sleeping since we got home from church and it was now 1pm!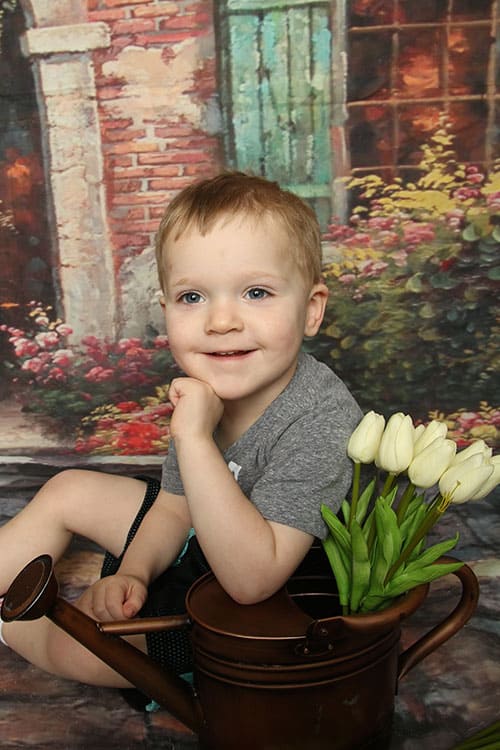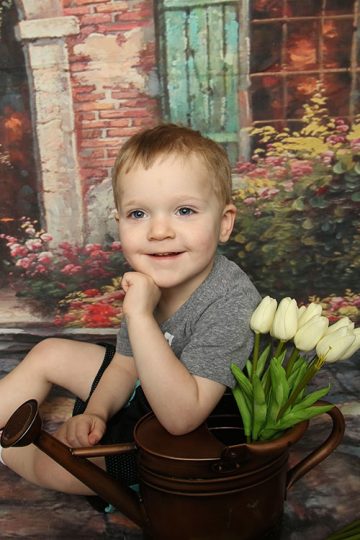 Suddenly, I got a call on my iPhone and I hastily answered it, as the ringtone "Meant to Be" by Bebe Rexha was shockingly loud in this dead silence.
It was a call from Petsmart that our 6 year old pomeranian, Jivaeri or Jivvies for short, was ready for pickup. Before we had left for service, I had dropped her at  Petsmart for her grooming appointment.
My pom's fur was very overgrown as she hadn't been groomed for a few months. Our family had been extremely busy so we were only giving her baths every now and then.
After putting my notebook down, I kissed my husband goodbye as he reclined on the couch, and rushed out to my car with purse in tow.

Off To Petsmart
The Petsmart is only a seven minute drive but I put on The Millionaire Fastlane: Crack the Code to Wealth and Live Rich for a Lifetime! by MJ Demarco on my Audible before I started up the car and drove away.
I have heard this book twice already and it inspires me to grow as an entrepreneur, well mompreneur!
Achieving big things with my small business has always been a dream, but I haven't done so over the last 10 years of being a sole proprieter. Now that I had formed an LLC, my business may grow bigger than it had been.
Petsmart finally came into view and I was able to get a parking space at the front. I decided to park in the back instead because I'm trying to get in more steps with my Fitbit to keep up my weight loss.
I been doing keto for quite some time too and had been able to lose 50 lbs in the past few years and been maintaining.
My keto experiences will be documented later this week since keeping up with your health goes hand-in-hand with doing well in business and in life. 🙂
A Happy Pom-Pom

Jivvies barked excitedly as I opened the door to the grooming salon at Petsmart and stepped inside.
No longer was she a mass of white fluff, but a trimmed down version of her former self. I like to get her a lion's cut similar to Boo, the cutest dog in the world.
I was given a paper receipt, which I detest since I don't like wasting paper. Instead, I either say no receipt or email the receipt. However, I wasn't given the choice this time. The groomer instructed me to go up front to the registers and pay.
Now, Jivvies is an unusual breed of pomeranian, a blue merle. She has bright blue eyes and blue-grey spotting on her back coat. I got a few people admiring her features so it took a bit of time to reach the cashier.
Luckily, there wasn't much of a line, only one adorable elderly lady in front of me. I like to take the time to chat with people in line with me to pass the time. It is better than having an awkward silence between two strangers.
She reached down to pet Jivvies, who licked her hand lovingly. Jivvies is so well-behaved and friendly!
Uh Oh! How embarrassing…
When it was my turn, I gave the receipt and plucked an impulse buy item out of a clear plastic bowl at the front of the register. It was a funny weiner dog dressed festively for Christmas. Jivvies barked excitedly at the squeaky sound it made as I pressed on its tummy.
After reaching into my KAVU rope bag to pay, suddenly doom struck – I had no wallet!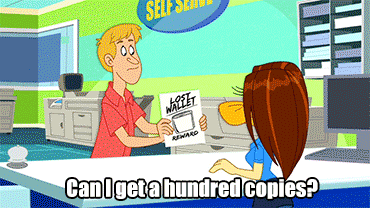 "It m-must be in the car," I stammered. How embarassing! This is not happening to me. I left Jivvies with the cashier and took off towards my Honda CRV.
When I came back from the long walk back from the car, I had to report that the wallet was not there.
"I don't know what happened to my wallet," I said while reaching for my iPhone to call my husband and confess my misfortune.
"Bryan is awake. We will be over there soon," he said calmly.
Meanwhile, the cashier was looking at me impatiently. I was holding up the line that had formed behind me.
The Longest Wait In The World
"My husband is coming with payment. Is there some place I can wait until he arrives?" I asked out of breath.
She told me about some benches in the back over by the Banfield vet area where I could wait.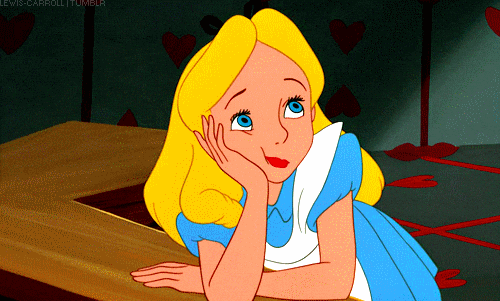 I put Jivvies in her Sherpa pet carrier and did the walk of shame to the back. I felt everyone's eyes on me.
While seated on the bench and Jivvies at my feet, I checked my phone. I was pleased to see that this blog, which had been only going for less than a week had 525 pageviews. Posting on Pinterest was helping a lot!
A Pinterest guide will be created in the near future on how to get pageviews for your own blog or business website in the near future. What I had been doing is pinning 300 x 1000 ads created with Canva on Pinterest during peak hours. I been thinking of getting Tailwind to increase the times I can post since I'm working a full time job.
My hero!
"Momma, momma!" I heard a familiar voice call out to me.
It had been about twenty minutes but the time flew by while I was on my iPhone. To my surprise, it was Bryan with my chewed up leather wallet in tow.
"Bryan saved tha day, Momma!" he beamed with pride. I been trying to get him to stop talking in third person but to no avail.
I turned to my husband who had come into view behind the rack of dog food.
"We looked all over the house for your wallet but couldn't find it anywhere," he said, "Bryan then found it all by himself!"
Apparently, my husband, who is 6 feet tall was looking for the wallet in the highest of places and didn't think about looking in smaller, hard-to-reach areas.
Bryan had looked in smaller places due to his tiny stature. He looked for the wallet underneath the bed because Jivvies liked to sleep under there. By the bite marks, I can she had spent time with it.
"My hero!" I smiled and hugged Bryan snugly. He hugged back and gave me a kiss. I hope he stays forever in this age but it won't happen. He is bound to grow up soon. I just wish for this now and then. Sigh!
The Lightbulb
This whole series of events made me stop for a minute and think about my own situation with having a small business doing freelance.
Due to being smaller, I can address the needs of my customers to a higher extent. I don't have tons of clients that are competing for my attention.
I know the needs of my current customers like the back of my hand. Due to the small number I service, I can be more personable to each and every one.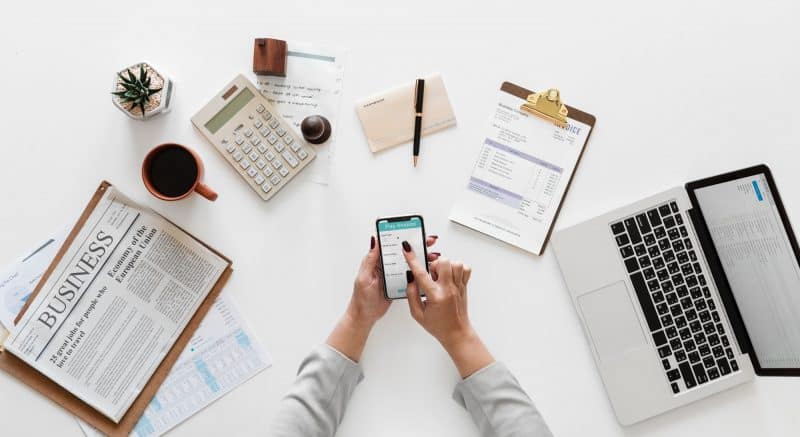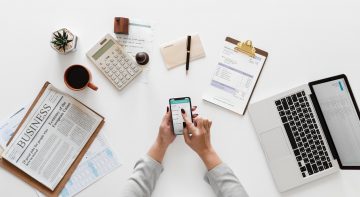 In this article by Fortune, it states that listening to customers is easier when you have a small business.
"Mike Bodart, owner of Hoosier Sporting Goods in Columbus, Indiana, admits he can't compete on price with national chains. Instead, Bodart relies on superior customer service: "If you have a problem with (our product), we will solve it,†he said."
There are huge web design firms that are willing to charge much less than I can afford to. However, I am highly motivated to listen to the needs of my customers and give them the best experience I can.
So, I shouldn't beat myself up about being such a small business still. I have major benefits due to my small stature that customers can benefit from.
Thanks for the reality check, Bryan! 🙂

If you are thinking of starting your own business then check out one of my latest articles to help you on your journey. If you already have a business, then check out the marketing categories in my blog.
Make sure to subscribe to so you won't miss more tips on raising kids while having a business or starting your own from scratch!
Wishing the best for you and your business,
Beck
**Some links are affiliated