I love meeting amazing women in my Facebook Groups, Mom Boss Beach and Success and Balance for Moms. Ellen Smith replied to one of my group questions, "what have you been working on?", and I was impressed with her response.
She had been working on a super colorful direct mailer for her coaching business. I was eager to learn more about her so I asked if she would like to be interviewed for the Inspiring Mompreneur series on Mom Beach!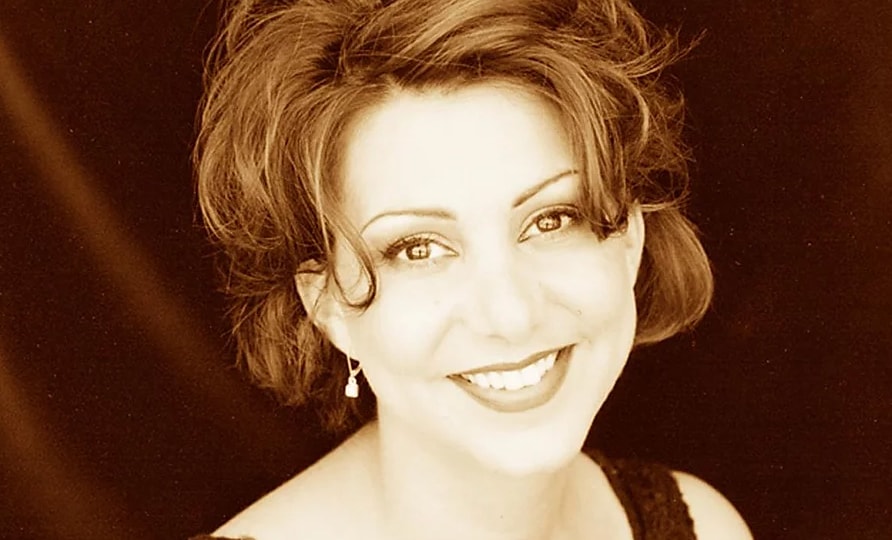 Tell me a little bit about yourself
This is my journey from Voice Coach to Life Coach.
I am a 53-year-old proud mother of two gorgeous, intelligent daughters who are 14 and 11 years old. We live in the suburbs of Denver, Colorado. I grew up in a small town in Nebraska and started my professional working band at age 14, with the support of my parents.
Master Voice Coach
My love of singing grew into a lifetime career as a lead singer, songwriter, producer, voice-over artist, and jingle singer, and have now been a Master Voice Coach for almost 30 years. My skills as a Voice Coach allowed me to help people learn how to be professional vocalists, help overcome their stage fright and vulnerabilities, and discover how to make money with these new skills. Not all clients are pros, some want to be better shower singers, and that was always ok!
Helping creative personalities all over the world learn to overcome obstacles that prevent them from moving forward is a common theme, not only in the Entertainment business but in all people in all career fields.
Music Career
At the height of my music career, I worked with a Life Coach in Los Angeles for several years. It was a delightful experience, and I was fascinated by the exceptional skills it takes to be a good one. A good coach needs to be a great listener and a genuine and trustworthy person. A good Life Coach also needs to be skilled at decision making, goal setting, action plans, overcoming challenges, and must take good care of their client's emotional well-being.
My experience as a stage performer, working personally with a Life Coach as a client, and helping others professionally as a Voice Coach, my career has naturally evolved into becoming a Personal Coach and Business Coach. I was already coaching my voice clients in so many ways that my interest naturally expanded into helping with other challenges in their lives like relationships, financial issues, and parenting goals.
I have developed a lot of skills that are helpful to others, and I love to share them. I feel passionate about guiding others and being of service. My home library is full of books about self-improvement, self-esteem, confidence building, and finding balance in challenges. I'm continually trying to learn how to do better, be better, and stay in my zen zone. I find inspiration in so many other personal and business coaches, authors, friends, mentors, etc.
Personal Life
On the personal side, I have been in the public eye most of my life, I'm a parent, I've been through a divorce, and I am a super-positive thinker. On the business side, after retiring from the Entertainment business, starting a family, and then finding myself suddenly single with two small kids and no child support, I was led to find creative ways to stay afloat after my divorce.
I learned how to use all of my skills to make money for my little "party of three," as we call it at home. I feel like some of the most challenging times in my life have helped me in my personal growth. I feel complete as a person, and I am a joy-filled student of life's lessons.
---
Related Posts:
---
How would you describe your job?
I would describe my job as a Personal and Business Development Coach, who provides:
encouragement and support in personal and professional growth

brainstorming and suggesting new ideas that could promote change

goal-setting

providing tools to assist with retraining the brain to create a belief system that works on behalf of my clients instead of a belief system that controls my clients
My job is to be the best Coach I can be. My passion is absolutely being of service to others. Counseling and Therapy focus on events that have happened in the past and help with those emotions attached to those events. Coaching focuses on everything that relates to your future.
Clients share what they feel comfortable talking about to let me know about what relates to the past that helps me understand how they got this specific place where they are hoping to make changes to feel more fulfilled, balanced, and happy.
In addition To Life Coaching, since I am well-known as a Voice Coach, I still work with singers, podcasters, public speakers, you tubers, and voice-over artists when I can.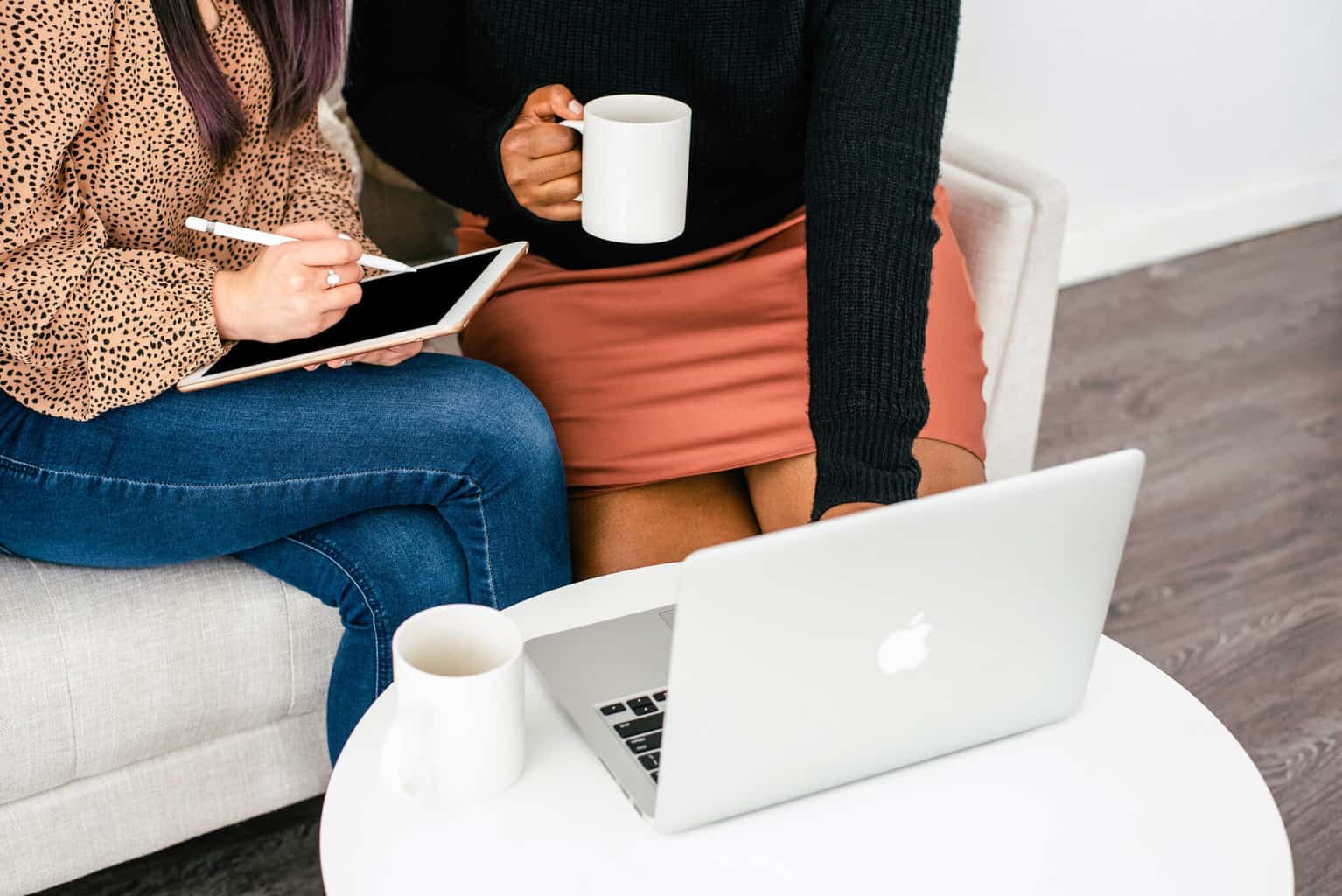 How did you get the idea for your coaching business?
I started as a Voice Coach, helping people become better singers. One crucial part of my job was sharing my expertise, but another part was to help people overcome their vulnerabilities. Singing and public speaking can be a frightening thing for some. I would help retrain the brain to overcome stage fright and help creative minds discover what is holding them back for success and help them get out their way.
I have a warm and nurturing style, so clients were able to easily open up to me about other things in their lives that they found challenging, either large or small, personal or business-related, and I would help them overcome the obstacle. My reputation grew as a go-to person that provided support.
I have worked with a Life Coach before as a client and found it fascinating how she was able to cut through any nonsense and get me on the right path instantly in a kind and loving way. With years of experience as a Coach and advisor, I thought it might be helpful to get some "street cred" and get a certification in Life Coaching.
No one has ever asked to see my certification credentials, but getting the certification and additional training was essential to me because I enjoy finding new ways of helping and serving others. I love learning.
What is one piece of advice you would give to a new entrepreneur?
I hope it's ok to give more than one piece of advice that I've learned from others…..
1. When you feel alone at any time while creating a new path or paving the way, remember this quote, "A crowd will never follow those who follow the crowd". Take comfort in being a pioneer if that is your calling.
2. Be your own best supporter, believe in yourself, and take advice from those who are actually "Really Happy People."'
3. Don't be afraid to grow. Don't be scared to admit if you were wrong, and don't be afraid to course-correct along the way.
How do you advertise or get the word out about your coaching business?
My Coaching success has been through word of mouth so far. All of my clients are happy with my services and send others my way. Although these referrals have provided me with steady clients and a hectic schedule, I now feel prepared to reach more people through social media and advertising.
I love networking, and I love promoting others in whatever they have to develop. Supporting other women is so important to me. We are all on this earth to uplift one another, and it's what makes the world go 'round.
What are your goals for 2020?
To create more of a presence on Social Media. I feel like I am a little late to the social media game myself, even though I help my clients develop branding, an online presence, and social media marketing to help them further their goals.
I want to write a book, create a Podcast, and develop a Youtube Channel. Another goal is to find a way to help single moms make more money and find balance. It's been a tough road as a single mom for 9 years, and I've found that there are not a ton of great resources out there for single mothers that are helpful.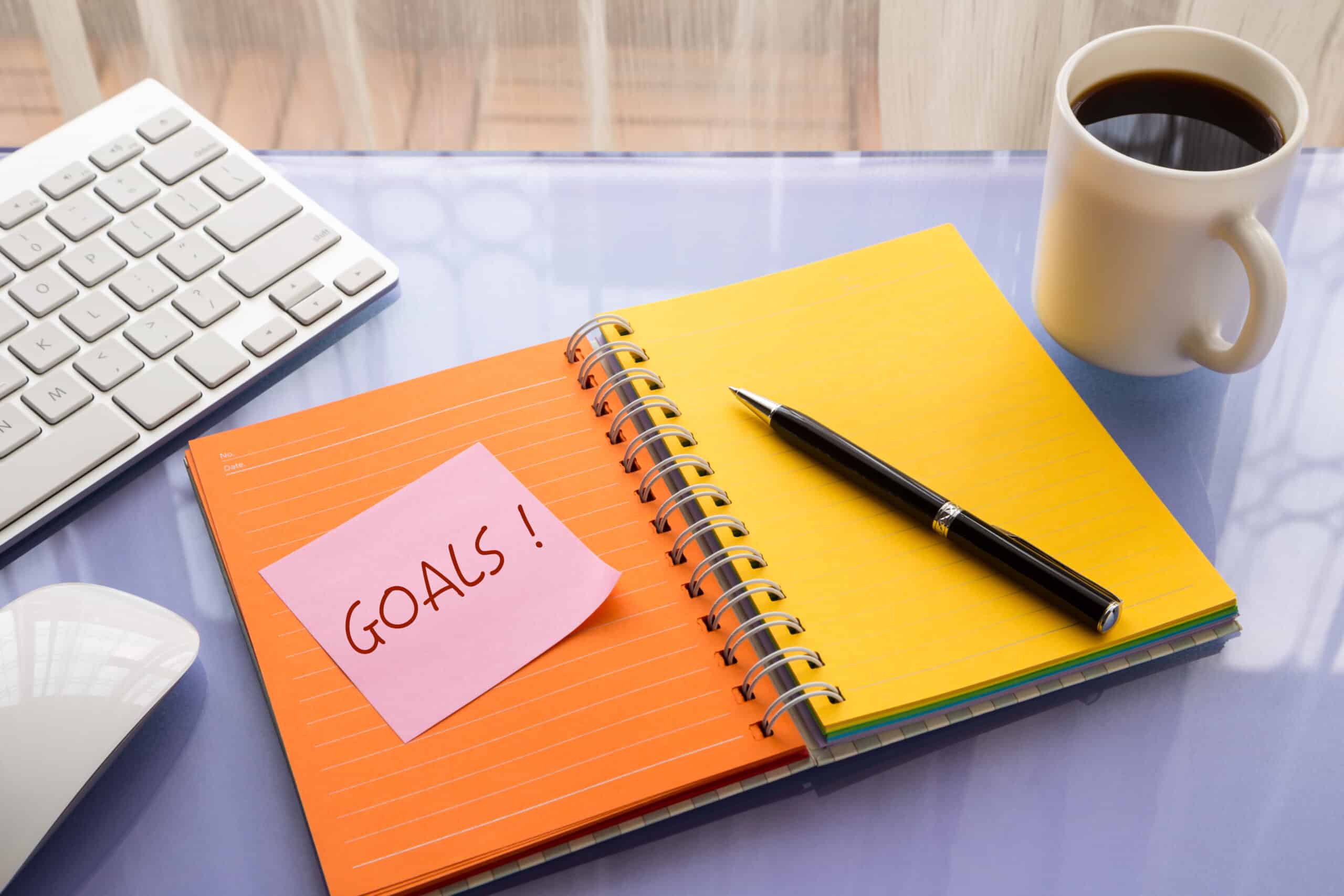 What helps you feel inspired?
I read a lot of stories, newsletters, articles, and listen to audiobooks about so many subjects like happiness, self-confidence, goal-setting, marketing, relationships, business, and a lot about personal growth. I watch Youtube videos too.
My very current inspiration list is Mel Robbins, Marcy Shimoff, Brene Brown, Ester Hicks, Jeff Hoffman, Jen Sincero, and Lindsay Teague Moreno. I am on a mission to become better and better every single day, so I look for inspiration in authors, public speakers, and my closest confidants. My kids do provide me with a lot of inspiration too!
What is your best productivity hack?
"Mel Robbins, 5 Minute Rule" and "Feel the fear and do it anyway" have helped me in the past. I had to overcome procrastinating. I disguised it unknowingly at first as being so busy and having so much on my plate.
When I learned to break it down, it was about overcoming fears. To sum it up, I think my best productivity hack it just saying to myself, "Stop over-thinking it….JUST DO IT!"
If you could travel anywhere in the world, where would y

ou go?
I would choose places I haven't been to yet. I want to go to Greece. I have always loved the bright blue colors in photos
I have seen of Greece. I also think vacationing in a Tahitian Hut on the water would be fun. I know my kids want to go to Hawaii. I have already been to Hawaii before marriage and kids, but that would probably get moved up to the top of the list to see my kids enjoying Hawaii.
What do you love about coaching?
I love to see my clients happy with the progress that they make in their lives. I also really enjoy helping women build their confidence and self-esteem. Self-confidence is a superpower!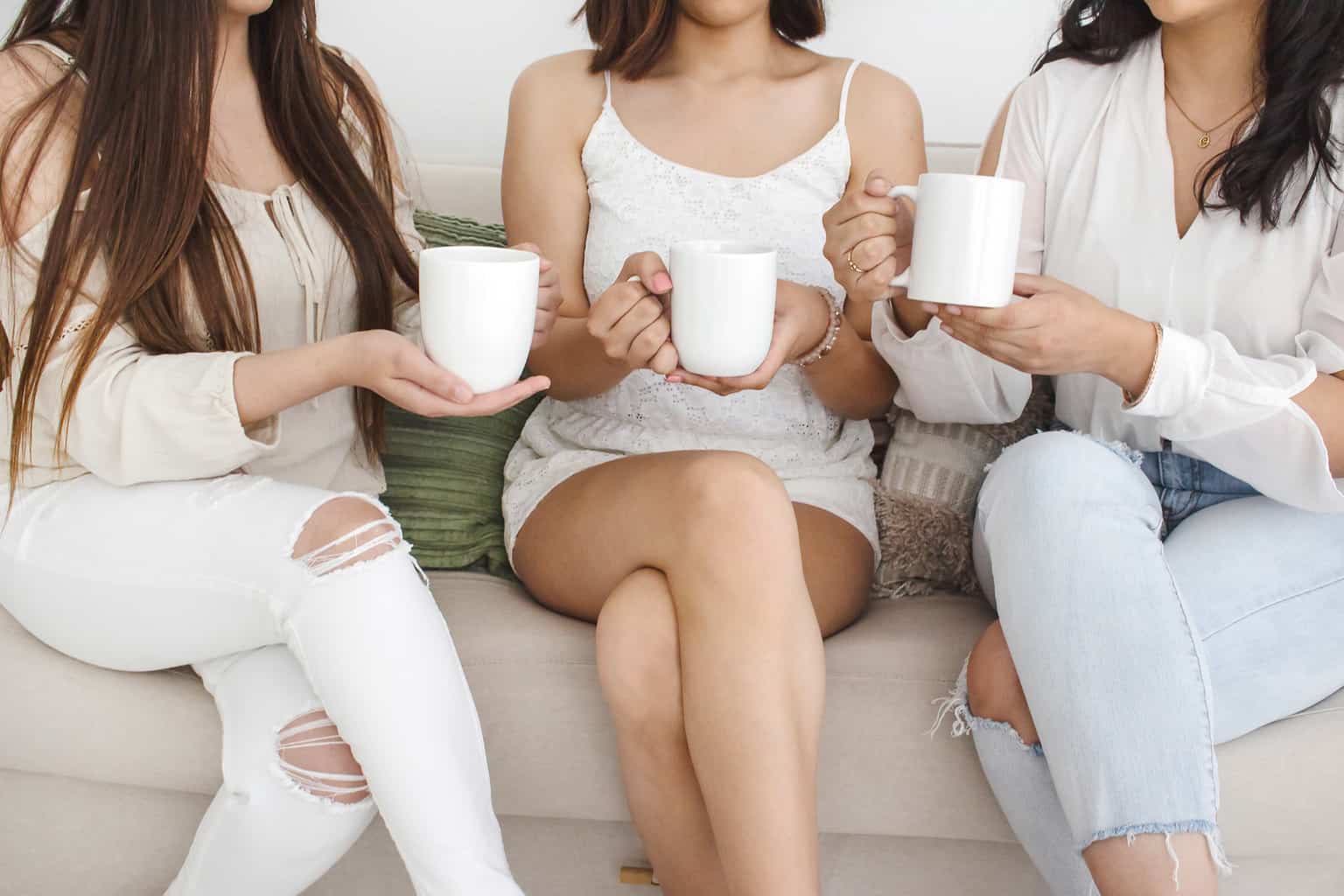 Ellen Smith Client Testimonials
I thought I would share some of Ellen Smith's Client testimonials so you can see what others are saying about her.
Merianne Haug – West Creek, New Jersey, 2020
Ellen has been invaluable to me over the last several years!!! I have had so many life changes and she has seen me through everything with her kind and caring ways and un-ending wealth of knowledge and compassion.
From my mother's illness and death to a recent cancer diagnosis for my husband, Ellen has such an honest, caring, & open heart. She gave me true strength and the right tools to get through.
She helped me in my career by leaving my commercial space and putting my business in my backyard … something that started as a conversation is now a beautiful thriving reality!!
Ellen is ALWAYS there when I need her. I always feel supported and I feel confident that I can always count on her for honest feedback and advice. Ellen is one-of-a-kind and I am sooo thankful I found her.
Jan Ferenc – Denver, Colorado, 2020
My experience with Ellen Smith, Life Coach started about two years ago. I had just ended a relationship that was no longer good for me and I was feeling the need to find a creative way to gain confidence in myself. Since I enjoy singing I thought lessons would be a fun way to accomplish my goal. I searched online and found Ellen's website showing her experience and also presented samples of her vocal talent. I knew I had to contact her.
The vocal sessions were fun and felt like just the beginning of my confidence building journey. I saw a Life Coach Certification in a frame near Ellen's desk. I didn't realize that she was also a certified Life Coach. I asked if we could switch gears from Voice to Life Coaching and asked her if she helps me transition out of my current job into something more creative, fulfilling and carry me into my next years of life. With a big smile, she said, "Of course!".
It was from there we started to work on my goal of leaving my current job and building a more meaningful work life. I am still on that journey with Ellen. She is such a great creative person with many ideas that have helped me get to where I am today. I had one thing I wanted to accomplish working with her and my confidence has grown exponentially.
It is thanks to Ellen's continued enthusiasm, creative ideas, warm sensitivity to my personal challenges and her extraordinary desire to be of help to others that have forged me ahead to where I am today. You won't be sorry to choose Ellen to help you on your life journey to get a better sense of your creative self.
More Information About Ellen Smith?
You can find out more information about Ellen on her website, Ellen Smith Voice. Does Ellen inspire you? Let us know in the comments!
Related Posts:
Pin to Pinterest:
Pin to Pinterest so other moms can learn about Ellen too!