Presenting my second blog income report on Mom Beach. You can view the first income report at 2 months here. These 6 months of blogging went by really fast. I barely blogged at all last month because I been busy with other endeavors like opening a new printables store!
If you want to learn how to start a blog then I have made a detailed guide to help you.
In addition to blogging, I also do drop shipping with Shopify and I have a new store selling printables so I will mention my income from that too in this report.
What Is A Blog Income Report?
An income report is a tool that shows how much a business or blog is earning for the month. It lists out expenses and profits of the blog as well as other information that is useful in keeping track of the business' bottom line. In this income report, I am tackling the expenses and profit for my blog, stores and other side hustles.
Why Have A Blog Income Report?
You may be wondering why I am writing an income report on Mom Beach. It is to encourage others to pursue blogging, having a printable store, and drop shipping in order to make extra money for their families. When I was thinking about blogging, seeing other people's blog income reports really inspired me to start a blog of my own.
Blog income reports for new blogs like this one, are super helpful because they show the behind the scenes work that goes into maintaining a blog!

Can You Make Money Blogging?
Yes! This is my 6th month blogging and I have already made some money as you will see if you continue to read. If you want to start a blog of your own, then I recommend Blue Host to get started. It costs less than a cup of coffee a month at less than $4.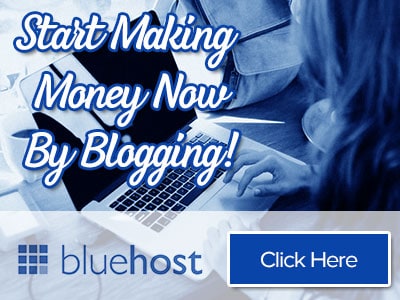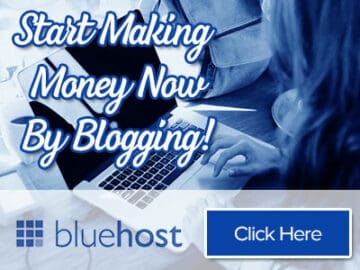 April Blog Income Report
It was a tough six months because this is my first time having a blog. I started Mom Beach back in 2015 while I was pregnant with Bryan, because I wanted a way to journal my experience as a new mom. My last name is Beach, so I thought it would be cute to call the blog "Mom Beach".
Being pregnant was very tiresome so I only created a few posts, then abandoned this blog. On my to do list phone app, I put "Work on Mom Beach", but kept ignoring it year after year.
After being able to pay off massive debt with drop shipping and other side hustles, I decided to write about that and other ways moms can make money online!
Blog Income Report from Affiliates and Printable Store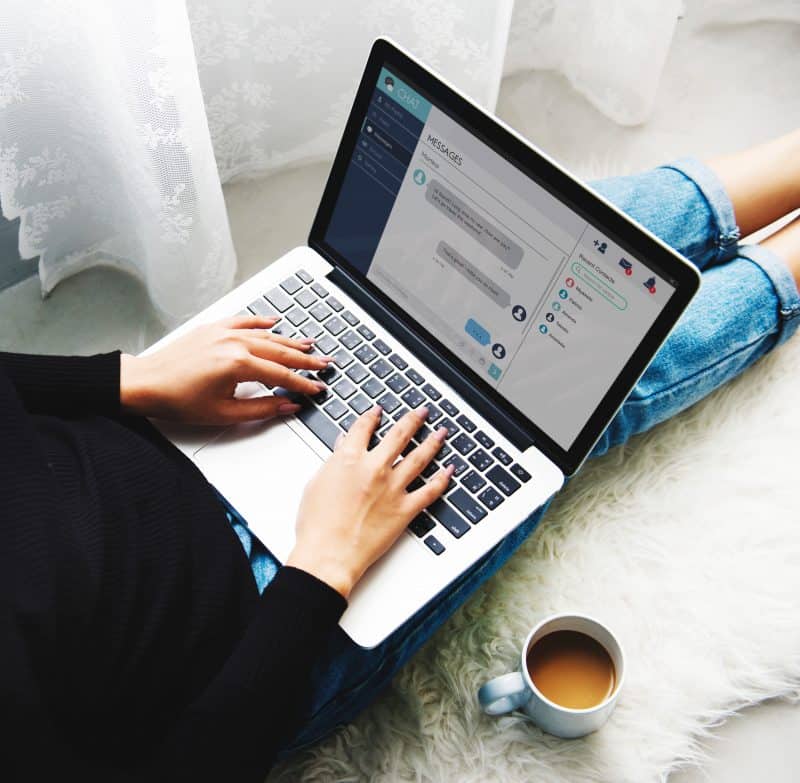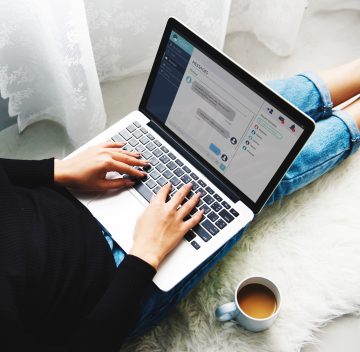 I purchased the Making Sense of Affiliate Marketing course and this really boosted my income! Michelle over at Making Sense of Cents wrote it and she gets $50k a month from affiliates. This course is highly recommended to new bloggers.
Affiliates
Aragon Premium: $4
Max Bounty: $4.80
Survey Junkie: $7.50
—Affiliate Total: $16.30
Shopify Printable Store
I opened a printable store with Shopify this month and was able to earn more blog income. The top selling item is a scrap metal toolkit for people searching how to make money selling scrap metal.
Next month, I plan to have more products to sell as 3 are in the works. I will then write articles to promote the products, like organization topics.
For my blog, I didn't know I would create a store. It certainly helps ease all the expenses incurred this month. I been focused on creating products, so have needed paid help with article writing.
Blog Expenses
Here are all the expenses I incurred this month of April:
Upwork Freelancers:
-Savings Article, Samantha V: $51.38
-Savings Article, Jessica: $46.24
-Savings Article, Jessica: $51.38
-Savings Article, Samantha B: $51.38
-Budget Printable, Catherine E: $61.65
-Household Printables, Catherine E: $256.88
-Pinterest Pins, Ashir: $102.75
—-Upwork Total: $621.66
Plugins:
Giftcard Prize for Instagram:
I give away an Instagram prize every month so click here to enter!
Training:
Advanced Dropship Training: $197
Blog to Biz Hive: $97
Product Creator Toolbox: $147 (This is an awesome product! It helped me create the 2019 161 Page Planner!)
Pinterest Promoted Pins Course: $397
Blog Training: $30.45
—-Training Total: $868.45
Stock Photos:
Creative Market:
Fonts and Watercolor images: $32
Fonts and Digital Papers: $41
—-Creative Market Total: $73
Expenses Total: $1,646.11
Let's Talk About My Blog Income and Expenses
This month, I really overspent on training and article help since I started my printables store. I found an awesome printables designer to create some printables for me so I can get more products in the store. I'm personally creating 3 products right now and they take much longer than writing articles.
My affiliate income went way down this month because I haven't really been writing articles to promote affiliates. There was a traffic spike of over 3,000 page views this month, however. I was pleased to see this blog getting more traction! I now have 2,401 email subscribers too so that's really great! I been giving away free printables in order to get feedback and spoil my subscribers, so if you wish to subscribe then click here.
How could I afford so much expenses for this blog when I am not earning much to cover it? I also drop ship to supplement my family's income so I invested money from that into this blog.
April Shopify Stores' Report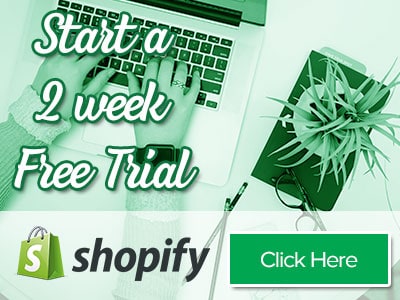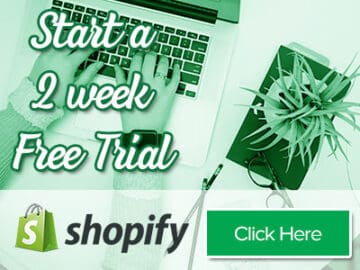 Drop shipping is super easy to do, much much easier than blogging. I have been drop shipping for two years now and have learned a ton. I'm currently working on a drop shipping toolkit in my new store that will be much cheaper than the $1k course that I had paid to learn from.
Don't expect this profit if you are just starting out doing drop shipping. It takes time to earn this much. When I first started, I earned a little over $1k my first month. All numbers below are rounded up to the nearest dollar.
Drop shipping Stores' Income
Total: $5,312.87 (profit after expenses)
The store did great this month getting sales with little ad spend. I only used one store to drop ship so my income went down a bit. My other store had a customer that left a bad review on Trust Pilot due to my shipping times of over a month.
That is tough for drop shippers because we can't control when something ships. I tried to give the customer the item for free if they would remove the review, but they didn't.
What I did was give them a free item and a coupon for another free item, but that didn't help either. I stopped getting as much sales in the store, so decided to close it and think of another store idea. It's a fact that one customer can close down an entire store if you get unlucky like I was.
This advanced drop shipping course I bought was all about doing one product stores, so I may go that route next.
My drop shipping fluctuates so much so I work a full time job to. This brings in steady income that I can count on, even if I am having a bad month. Almost every cent I get from drop shipping goes to paying off my family's debt.
This month, I purchased a promoted pins course to up my game with advertising on Pinterest. I will run ads to the printables store and my drop shipping store.
The income comes primarily from my main general store.
Drop shipping Store Expenses
Because I don't pay for items up front with drop shipping, I only paid Shopify for hosting my store and advertising.
Store #1 hosting: $29
Facebook Ads: $1,721.09
Pinterest Promoted Pins: $540.76
—-Expenses Total: $2,261.85
Let's Talk About My Drop Shipping Income and Expenses
I brought in more customers with the Pinterest promoted pins and spent less. With the new course I bought, I plan to exclusively run Pinterest promoted pins next month and do away with running Facebook ads.
My Facebook business account was banned for a week because someone complained about one of my ads. I never got that trouble on Pinterest yet. It really messed with my sales and made me waste lots of money. Pinterest is far better at bringing in paying customers to my store.
In my guest blog post over at Tailwind, I explain more about how Pinterest helps my Shopify store.
With the problem customer this month, it made me realize how tough drop shipping can be. I had wasted so much money last month in March to bring in traffic to that store. What I really want to do is focus efforts on my new printables store so that I don't have to worry about shipping times or getting products to customers. I can spend attention on 100% genuine customer service and sales tactics.
The most important tactic when selling is creating a unique mechanism with your products. What sets your products apart? With my drop shipping products, nothing does. Several other people sell the same products. You have to be unique in other ways, such as your customer service. Maybe you can offer top notch service to help set you apart.
With my printables products, my expertise in UX (user experience) design sets them apart from others. I know how to make printables extremely usable and functional for my customers. I also provide awesome customer service and help with all technical issues.
Saturation in the market exists with both drop shipping and printables, but to get around that, you have to be better with your marketing. Selling any item online starts with great marketing skills. It's all about the customer's needs when you market to them. How will your product make their life better and transform them?
Let's look at my other income with additional side hustles!
Other Side Hustles Report
In addition to blogging and dropshipping, I also offer graphic design, freelance writing, web design and marketing services. I also do online surveys with Survey Junkie while I am waiting in line, watching TV or doing other passive actitivies. I have made over $1.5k by doing surveys.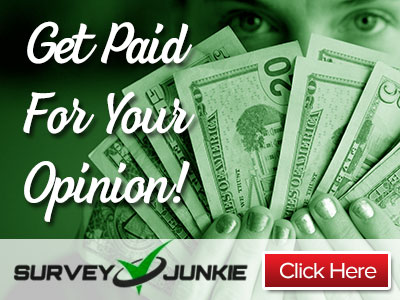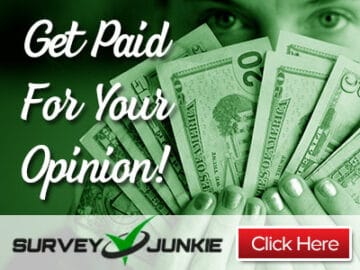 Other Side Hustles Income
Survey Junkie: $34
Web Design: $0
Graphic Design: $0
Marketing: $0
Freelance Writing: $0
Total: $34
Other Side Hustles Expenses
Nothing this month. If I start running ads to promote my services then this may change in the future.
Let's Talk About the Other Side Hustles Income and Expenses
Thanks to Survey Junkie, I made some extra money this month. I really didn't have time to devote on making any websites, design or writing. Again, I focused my free time on my printables store's new products. I hope to focus attention on writing better articles next month to promote the products. This blog enables me to get free traffic to the printables store, which I would have to pay for otherwise. I highly recommend you start a blog for your store if you haven't already! You can get 60% more customers with a business blog.
Total Side Hustle Income
Blog Income: $130.17
Blog Expenses: $1,646.11
—- Total: -$1,515.94
Drop Shipping Income: $5,312.87 (profit after expenses)
Drop Shipping Expenses: $2,261.85
—- Total: $5,312.87
Other Side Hustle Income: $34
Total Side Hustle Income for April: $3,830.93
Final Words on the Blog Income Report and Other Side Hustles
My side hustles brought in almost $4k so that's nothing to sneeze at. We paid half of that towards the mortgage payment, bringing it down to like $120k. The other half is going to pay for our anniversary trip to the beach this month.
The mortgage is the last debt that my family has! We have paid off our cars, student loans and credit card bills through my side hustles.
Why not start your own side hustle to pay down your debt, take vacations and more? Check out these related posts on starting a blog and store. 🙂
Related Posts:
Pin to Pinterest!