Howdy! Do you need a high converting Shopify store, blog or business website? Do you need social media marketing services? Do you need graphic design? Then, you have come to the right place.
If you need any of these services then contact me with this form or email [email protected]
Why Are You Offering Services?
Our family is in debt with a high interest mortgage so my goal for 2019 is to pay off our home. This is the last debt that we have since I have paid off our credit cards, school loans and cars. Whoohoo!! Therefore, I am busting out the side hustles like a mad woman. My Shopify stores, this blog and now services! 😀
Why Should I Hire You?
I have 20 years of experience in graphic, UX and web design, web development and digital marketing. I have also worked for several Fortune 500 companies. In addition, I hold a BFA in graphic and web design from an expensive 4 year (it took me 6 years 😅) college. If those aren't enough reasons, then I am also getting certified in UX design from a prestigious private university. Yes, I am well-qualified to provide you with excellent service.
❗️You can view my LinkedIn profile here and my online portfolio with samples here.
Services I Offer
Blog and Website Design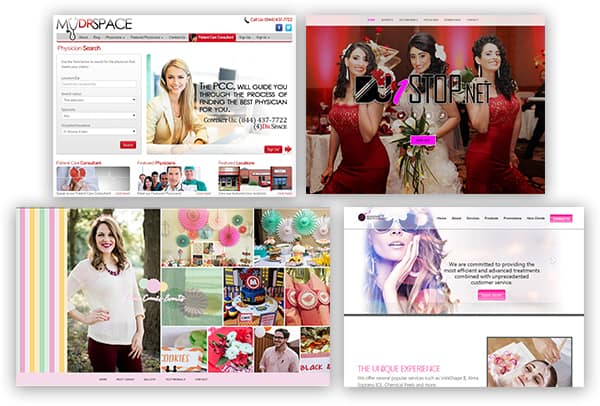 Do you like how this blog looks? It is a StudioPress theme, which are super mobile friendly and well-built. I'm a StudioPress agency owner so have access to all StudioPress templates and can customize them to your liking. I have created multiple WordPress and static websites for various companies. Again, my portfolio is located here.
If you want to hire me to set up your blog with BlueHost and design your blog for you then contact me.
Shopify Store Design
You can call me the Shopify guru. I have created high converting stores for myself, which bring in thousands of extra money a month for my family.
Let me know if you'd like me to design your Shopify store. I am a Shopify Partner so can create a store for you that will not cost you anything each month until you get 50 orders!
Social Media Marketing
During my time working with Pinterest and Facebook Ads, I have had great success in bringing visitors to this new blog and to my Shopify stores. You may have seen my article in Tailwind about marketing with Pinterest.
I am offering business Pinterest, Instagram and Facebook advertising account management.
I can only take on a few clients a month so contact me today to get started.
Graphic Design
Do you need a logo or other graphics for your blog, Pinterest pin templates, templates for email opt-ins, or other? Then, contact me to find out more. I am a UX and graphic designer so am able to design high-converting images.
If you choose to hire me for any of the above, then I thank you for helping my family achieve our goals for 2019! 🙂