Are you looking for work-from-home opportunities? Do you constantly have to explain the difference between there, their, and they're? Are you quick to see mistakes in a news article? Are you wondering if proofreading is for you?
If you know your grammar rules and have an eye for spelling mistakes, proofreading jobs can be a great opportunity to earn money from home. Here's how to get started with online proofreading jobs for beginners.
What Is Proofreading?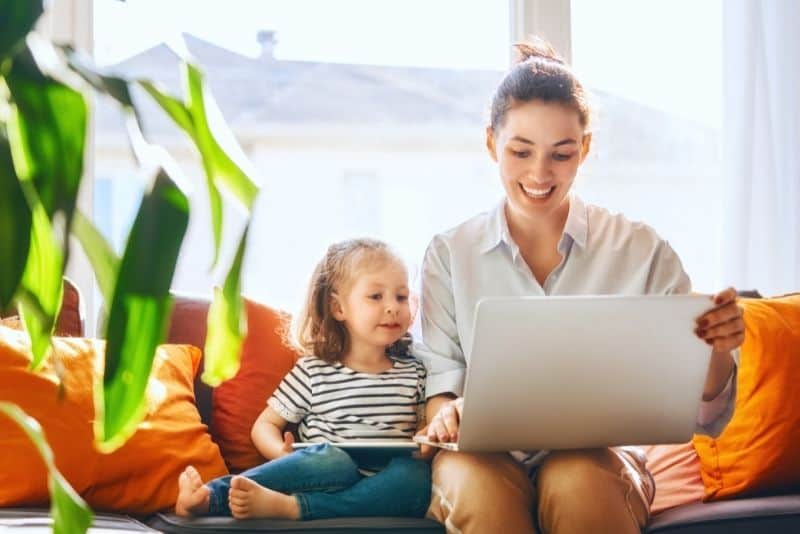 Understanding what proofreaders do is the first step to getting a proofreading job. A proofreader, although sometimes called a 'content editor,' is not an actual editor. An editor changes the text for content, condensing the manuscript or suggesting additions, or may even take the story in a whole different direction. Proofreaders review text to look for spelling mistakes, random words, and grammatical errors. It's probably something you do naturally every time you write a card or read your kid's homework.
Simply put, a proofreader looks for errors in the text as it is presented. Proofreading comes after the editing is complete and is the final stage in writing.
---
Related Posts:
---
Why Are Proofreading Jobs Good Work from Home Opportunities?
There are many reasons proofreading is a good option for beginners looking to set their own hours and work from home. Here are the top three best benefits to becoming a remote, online proofreader.
Work From Anywhere
The start-up cost of becoming a remote proofreader is almost zero. As long as you have an internet connection and computer or tablet with updated software like Microsoft Word or Google Docs, you are ready to go. It's a great job for a stay-at-home mom who wants to earn some extra money.
You can proofread from anywhere—the parking lot waiting to pick up your kids from school, during your baby's nap, or anytime you decide. You don't need an office, but if you have a home office you work in, you may be able to deduct home office expenses from your taxes.
A Variety of Clients
Are you looking for a job that holds your interest? Many proofreaders find their job satisfying and rewarding, especially because they have variety in the text they proofread and they can set their own hours.
As a proofreader, you may work on court transcripts, medical records, eBooks, manuscripts, blogs, websites, PhD theses—any written word that needs a second pair of eyes to look for mistakes before publishing. Imagine checking the grammar on an intriguing court case or reading a blog post on a topic you relate to. Your work can include a broad range of source material or you may develop your own niche of specialty proofreading, like focusing only on new book manuscripts. You will likely never get the same material twice, which relieves monotony.
Be Your Own Boss
You can find the best online proofreading jobs for beginners very easily because content editors are always a necessary part of the writing process. More and more content is being uploaded to the internet and someone needs to make sure every webpage is formatted and the words are spelled correctly. As a freelance proofreader, you are your own boss. You can set your own hours, decide what projects to take on, and work anywhere you choose.
How Much Money Can I Make as A Proofreader?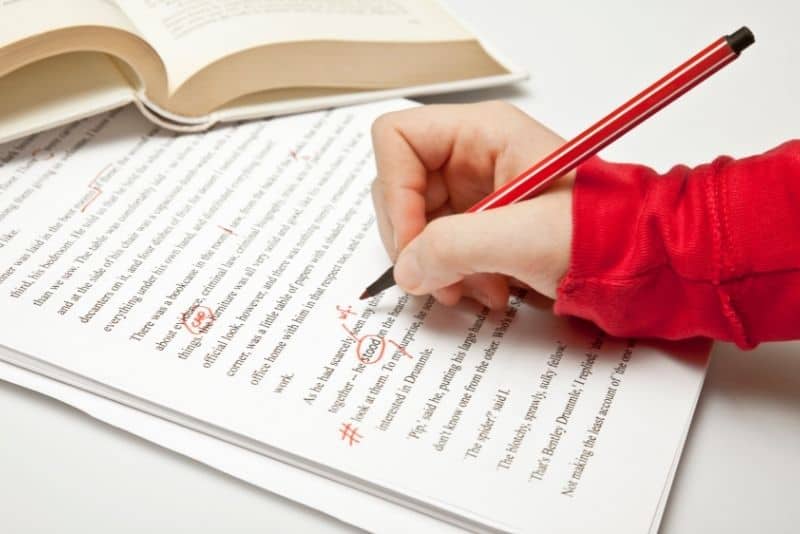 Proofreading, even for beginners, pays well. Pay is often hourly and based on experience. Other times it may be based on productivity, so the faster you work, the more you can make. It can also be based on a per word or by the project. The average proofreader salary in the United States as of September 2023 is $53,797. That's about $25 an hour. Expect to be paid more once you build up your reputation and gain more skills as a proofreader.
Is There a Downside To Proofreading?
There aren't too many downsides to proofreading from home. The biggest drawbacks to being a proofreader are strict deadlines and a sense of repetition.
Deadlines
There are going to be deadlines for just about every project you work on. Whether with a student using you to check their thesis or a large company hiring freelancers for their website, there will be strict time limits to the work you are doing. Some deadlines may be far enough away to cause no stress, but there will definitely be many short turnaround times that you will need to meet.
Repetition
While the material you are reading may be fascinating, some find the repetition of correcting the same words or constantly checking grammar somewhat tiresome. If you think this may be a problem for you, but you still want to work from home using your computer with a variety of interesting clients, consider transcription from home.
Is Proofreading for You?
You've seen the pros and cons, and now you might be asking yourself if proofreading is for you. While proofreading requires very little equipment, it requires English language competence and basic management knowledge to organize your work, meet deadlines, and return a perfect document to your client. The biggest skill you need is attention to detail.
Other key skills needed for proofreading are:
Standard computer & internet proficiency
A strong understanding of spelling, grammar, and syntax
Time-management skills so you can meet deadlines
The ability to focus and maintain accuracy
Ability to communicate well with clients and authors
Brand voice recognition and implementation
Understanding style books
A love of reading is helpful
There are computer applications and websites that can help with proofreading. For example, apps and websites like Grammarly or Wordtune can check for spelling errors, grammar mistakes, and plagiarism. Be careful, though, as these programs can suggest corrections that may not be right for the document.
As long as you can prove you have a basic understanding of the written word, you are qualified to become a beginner proofreader. Some clients may require a bachelor's degree in English or another discipline, but many do not require any formal training. However, you may have to take a proofreader's test for some employers.
Check out A Day In The Life Of A Proofreader to get a perspective on what it is like to run a proofreading business from home.
Upping Your Proofreading Game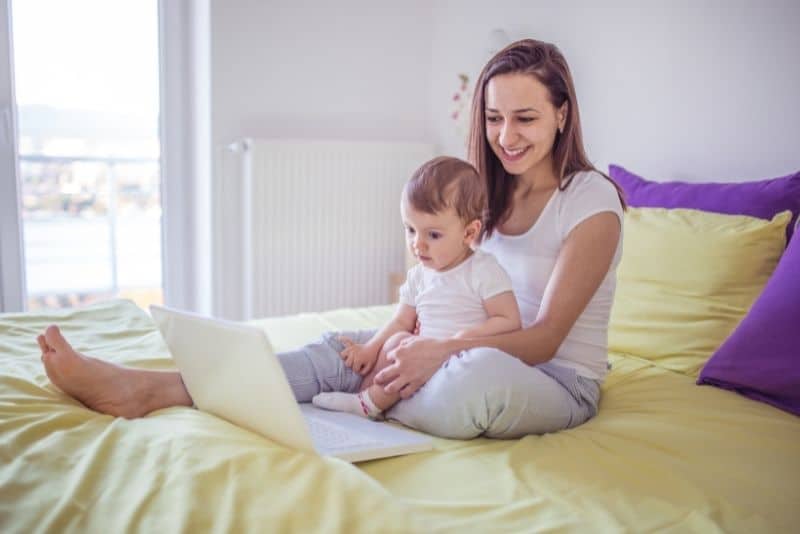 You don't need to have a certificate or schooling to be a proofreader, but it can be beneficial. You will likely get a more established clientele easier at a higher pay rate with some extra training. Many websites, like the companies listed below, offer free or paid online courses.
Paid & Free Proofreading Courses
Online training courses for proofreaders are available if you want to expand your skillset and expertise. These may also provide a certificate in proofreading, so be sure to check with each course.
Paid Courses
Free Courses
Consider Learning Multiple Style Guides
If you are serious about becoming a great proofreader with a lot of business, consider learning style guides as you may need to depend heavily on them. Styles guides are blueprints for a document or graphic. They let you know the customer's style, look, and tone to unite all writings under one brand and voice. For proofreaders, a style guide includes guidelines on that client's use of syntax and grammar. For example, you may receive a style guide (or style sheet) from a company that wants all their documents to use an oxford comma, or to write dates in the European format of the day, month, then year.
Some clients will insist you use a standard style guide already established but not specific to their company. Or you may not get any style sheet and will be expected to use general style guides based on the type of document you are proofreading. These include regional style guides which deal heavily with dialect or a journalism style guide that most news outlets use for a uniform tone.
Some of these general US style guides are:
How to Get Started with Online Proofreading Jobs from Home (Even If You Are a Beginner)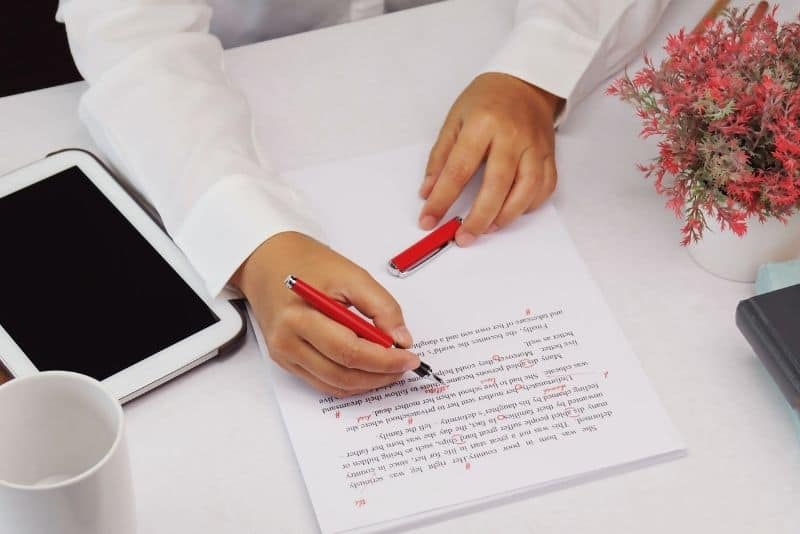 Getting started as a proofreader is easy, even for beginners. You don't need a printer, a headset, or a dedicated phone line like a lot of other online work. Make sure you have a working computer and an internet connection, and you are set! Take a course if you want to, peruse style guides, refresh your grammar knowledge, download proofreading applications, or jump right on in and start working.
Once you are ready to begin, you can start looking for work online or create your own business with a website. Don't forget to bookmark style guide websites and check out proofreader blogs for additional guidance.
The Best Websites to Find Online Proofreading Jobs for Beginners
You can find many proofreading jobs on the internet, from college posting boards to social media. Below are the best websites to start looking for clients.
This site works as an employer. They have a lot of work and send it out to proofreaders like you. Any level of experience is welcome.
Upwork is a work-from-home website for people of all experiences, including beginner levels.
Fiverr offers you the opportunity to list yourself and your business so that clients can find you.
Freelancer hires freelance proofreaders. Like Proofreading Services, they find the work for you.
Glassdoor is a searchable database of all different kinds of work for all levels. You can search for jobs, research employers, compare salaries, apply for jobs.
Domainite doesn't always offer competitive rates, but it can be a great place to start your proofreading career.
Wordvice is another employer-type website, catering more to remote and part-time work.
As you can see, there are many easy ways to find proofreading jobs for beginners. If you're ready to launch a great work-at-home career, proofreading might be the perfect fit. Let me know in the comments if you think proofreading sounds like a job you'd enjoy!
Related Posts: