Being a new mom can be overwhelming, especially for the first time. However, there is no shortage of advice for a new mom. With a lot of stuff to take care of, it's easy for someone to feel stressed and tired. However, many simple tips can make this time in a mom's life easier and more manageable. Here are some pieces of advice for a new mom to boost their confidence and get them started in the new role:
Types of advice for a new mom
#1 Taking care of one's self
As a new mom, it may feel overwhelming. Moms always put the baby's needs first, and they sometimes forget about themselves. Therefore, moms need to take care of themselves. Taking care of oneself might involve getting adequate sleep, eating a healthy diet, and finding some "me time."
Moms should avoid getting lost in a baby fog and do something like eating or taking a bath uninterrupted.
Check out this self-care for moms package on Amazon!
#2 Babies cry for no reason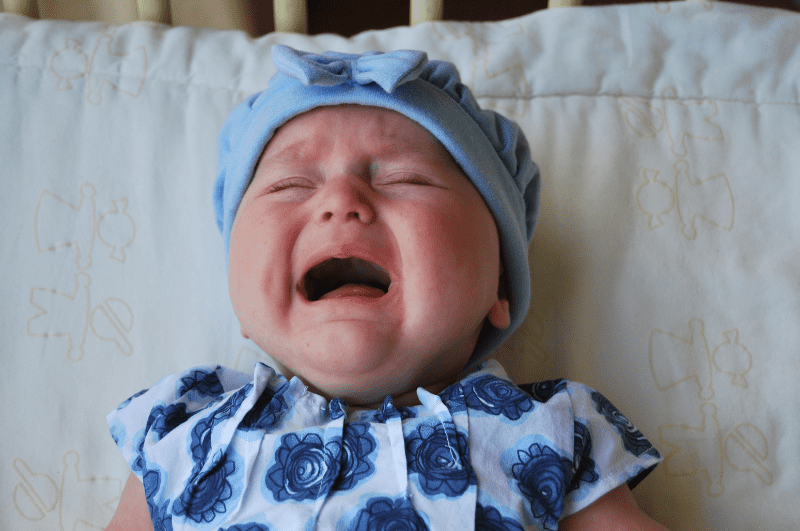 Another critical advice for a new mom is to be aware that babies can cry for no reason. Usually, when babies cry, there is a reason for it, like wanting a diaper change or they are hungry. But sometimes, they cry without cause.
This might be unsettling, but after trying all the usual things, a mom needs to take a breath to weather the storm. Then, a mom can place a kid down in a safe place, and it is likely their mood will pass, and the baby will return to normal.
#3 Asking for help
Moms always try to do everything juggling between different duties and responsibilities. However, it's physically impossible for a new mom to carry out all tasks. Therefore the best advice for a new mom is to ask for help from family and friends.
Asking for help can help with chores or someone to talk to. Seeking help, especially immediately after birth, can be crucial in helping the mom's health and getting back to doing other stuff. So it is okay to ask for help.
---
Related Posts:
Top 10 Must-Have Items for New Moms and Expecting Ones
Urgent First-Trimester Pregnancy Advice for New Moms
Top 21 Productivity Tips for Busy Moms in 2023
---
#4 Getting adequate sleep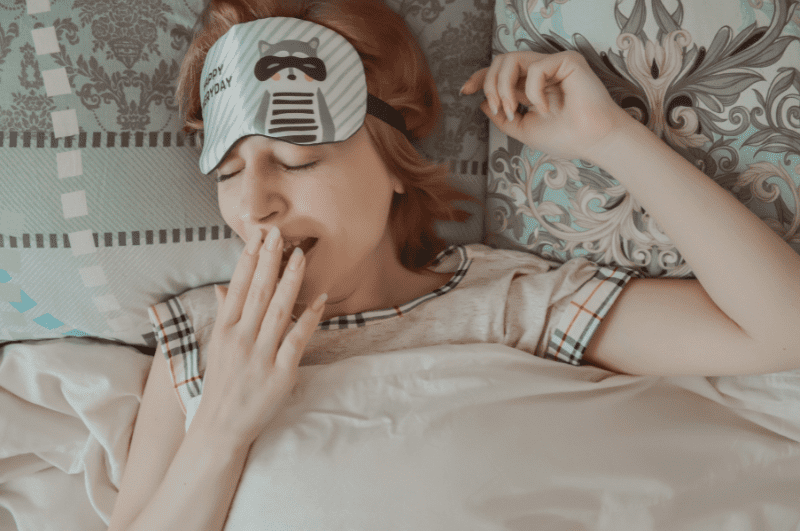 Getting enough sleep is among the wellness tips for anybody and not for new moms only. For a new mom, sleep can be elusive as the mother is constantly thinking about the baby. However, new moms should try to do as much as possible to sleep they can.
The trick is to try to nap whenever the baby sleeps or at night and try to get to bed early. Alternatively, one can ask their partner or a family member to assist with night-time feeding so the mom can get enough sleep.
Check out this diffuser set with lavender on Amazon to help you sleep!
#5 Stocking up essentials
New moms must ensure they have all the essentials in the house to avoid rushing to the store to get something when needed. Some things moms should stock include postpartum supplies like pain relievers, sitz baths, and peri bottles, with hazel and hazel packs.
A mom should also not forget nipple cream, burp cloths, water bottles, baby formula, sterilized bottles, diapers, wipes, and diaper rash cream. Because a mom will always feel hungry during nursing, they must ensure favorite snacks such as granola bars are available.
Check out this baby care bundle from Johnson and Johnson on Amazon!
#6 Holding the baby and bonding with them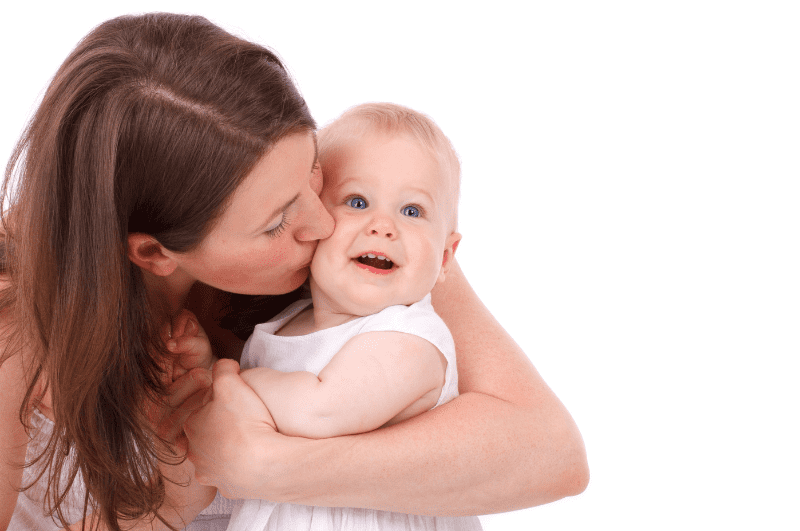 There is a misconception that holding the child often can lead to developing a dependency on being held. However, that might not be true according to different studies. Child development experts indicate that bonding with the child through skin-to-skin contact, playing, and talking to them is crucial in development.
Another study established that holding and caressing a child activates neurons that relieve stress and enhance pain tolerance during procedures like heel prick.
However, the advice for new moms is that they should not overdo this, and putting the baby down and taking a breather is acceptable. Most importantly, new moms should avoid co-sleeping with their babies.
#7 Creating a routine
Creating a routine can be a good way for a mom to accomplish most of the daily tasks. Besides having a routine for what to do, new moms must create a routine for their babies. This can be comforting and make someone feel secure. As a new mom, one should create a routine for bedtime, nap times, and meal times for the baby and also set time for themselves to engage in activities like self-care.
#8 Having a grace period to learn
Motherhood is not easy, especially if someone is a first-time mom. The advice for new moms is to take parenting as something they can learn as time goes on. There is no manual on motherhood or parenting. Therefore moms should brace themselves to learn on the job.
It is essential to acknowledge that one can only learn some things about motherhood simultaneously, irrespective of the books or guides one reads. New moms must give themselves the grace of making mistakes and learning on the job. Avoid trying to be a perfect parent.
#9 Creating time for self-care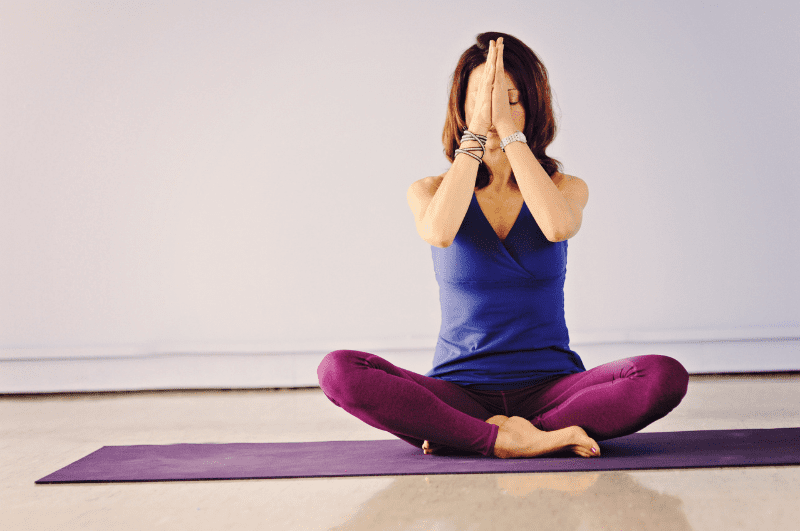 Self-care is essential for new moms, no matter how strange it may appear. This is among the best pieces of advice for a new mom who may give all her energy into taking care o the baby. The self-care routine can include eating, walking, showering, or getting a massage.
It is crucial to point out that the mom's physical, emotional, and mental well-being is as important as that of a child.
#10 Making changes gradually
Motherhood necessitates various changes, but that shouldn't scare someone to want to make them at once. The best advice for new moms is to chart their parenting path and make the changes gradually. People may have different opinions about the significant changes one has to make, but it is ideal for making the transitions gradually. Don't let anybody define how to raise the baby.
The most important thing is to ensure the baby is nurtured, healthy, loved, and trained to be independent and productive. Every individual has what works best for them. Remember, there is no standard parenting path to follow.
#11 Trusting instincts
The best advice for new moms is to learn to trust their instinct. A new mom will make all daily decisions regarding their child's care. Therefore going with one's guts is essential, especially when doing something new.
Mother's intuition is important because moms are born with the necessary tools and instincts to care for their children. Therefore it implies that moms should trust internal nudges whenever they are conflicted about what to do. Avoid second-guessing because, after all, "moms know best."
#12 Don't be afraid to ignore the advice
Everybody within the new mom's circle may be looking to offer advice about the baby, whether solicited or unsolicited. Although it is okay to listen to the advice of other mothers and their experiences, there is some advice one should ignore. Only some pieces of advice someone gives can be useful. Let the motherly intuition kick in and act on what is important.
#13 Sometimes the baby might not sleep well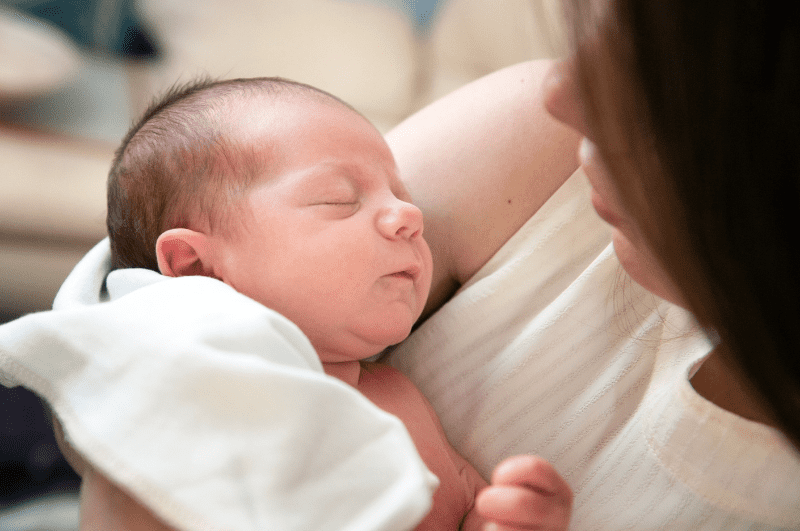 Among the things a new mom should keep in mind is that the baby might not sleep well sometimes. Babies may wake up in the middle of the night and stay awake, leaving the mom wondering why their baby doesn't sleep.
This is normal. Moms can take turns with their partners to check on the baby when it wakes. As a mom, one needs to get adequate sleep. If the baby struggles to sleep, contacting the baby's doctor is essential because they know what is developmentally normal at each stage.
#14 Ignore social media
There are many people on social media offering opinions about motherhood. Scrolling on social media may make one feel like they need the perfect picture they see other moms having. As a result of adding this to postpartum, sleepless nights, and breastfeeding, social media can affect one's mental health.
As a new mom, the focus should be on real life, like snuggling with the baby and getting to know the child. Don't always trust the perfect lives people are posting on social media.
#15 Sometimes things don't go as planned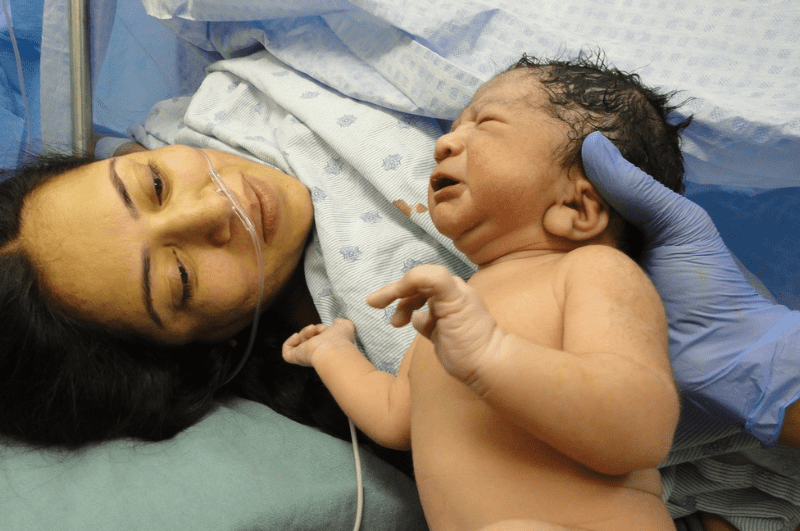 Remember, only some things always go as planned. Sometimes labor, delivery, and birth don't go exactly as the new mom had envisioned. Therefore the best advice for a new mom is to keep in mind that anything that will happen will happen. Planning, wanting, or hoping won't be able to affect things in any way.
Avoid overcommitting to get something done at all costs, and remember the bigger picture. Moms should therefore make every effort to unwind and understand this. It will significantly impact how people see this momentous occasion in their lives.
#16 Avoid comparison with other moms
Among the biggest mistakes, moms make is comparing themselves with other moms. How fast individuals "bounce back" to their pre-baby weight can be determined by looking at the labor and birth stories. Everything is pointless and detrimental to one's self-esteem. All of these can induce a mom's funk very quickly.
Instead, remember that every person has a unique story, and no two individuals will be the same. One needs to maintain this attitude even after the new mom stage. The advice for new moms is to be content with who they are and to avoid comparing themselves to others.
#17 Avoid rushing recovery
Although a mom may feel like their body will return to regular functioning immediately, this is not the case. Despite the feeling that moms get that they can take on the universe, they should heed their doctor's advice instead and take a break.
As a mom, delivery is one of the greatest miracles to experience the body requires time to heal. Avoid pushing oneself too far and risking a setback in the recovery process. Allow oneself time to recover. Although each mother's postpartum recovery is unique, taking it slow can enhance the recovery process
#18 Avoid comparing the baby to other children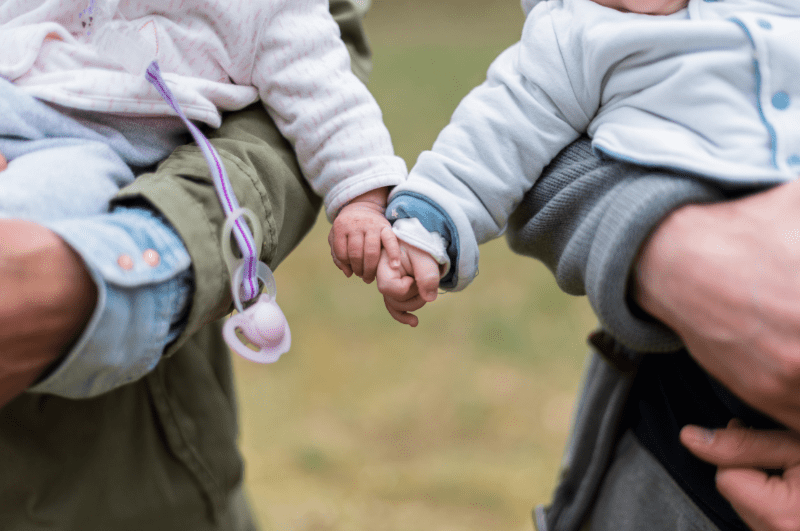 For children, comparison begins at birth. Their development and weight are instantly compared to kids of similar ages. The comparison makes evaluating many facets of your child's growth possible.
Unfortunately, when well-meaning individuals inquire about a child's progress toward development stages that other kids their age have attained, it frequently leads to these comparisons. Avoid subjecting the baby to comparisons with other kids. Recognize that each child will grow at their rate. They will eventually blossom.
#19 Each stage is temporary
It can be overwhelming for a new mom for motherhood's first few weeks and months. However, the best advice for a new mom is to remember that this phase shall pass irrespective of what they are dealing with. The mom is facing all stages of development that will eventually pass.
Have the mantra that "everything shall pass." Don't panic when the child starts a new stage. All the mom should do is take a deep breath and wait for this to pass. Avoid reading books about what to do about the baby at a given stage. Any concerns a mom is having should be addressed to the pediatrician.
#20 Postpartum blues are common to almost all moms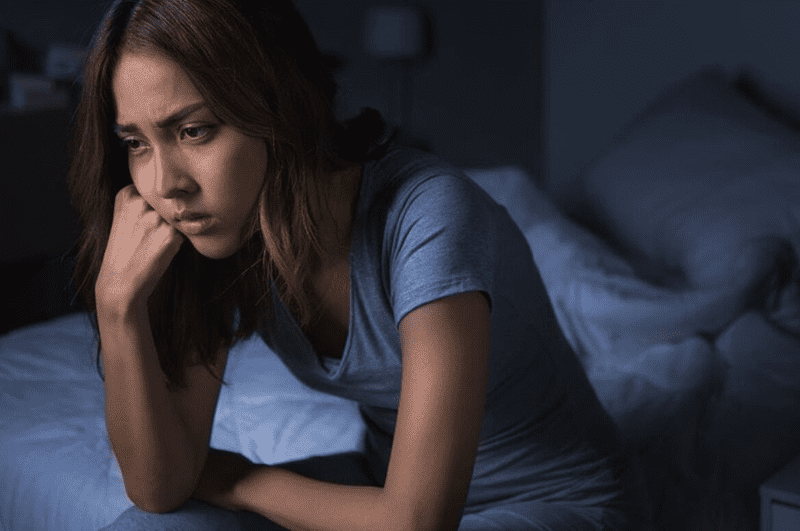 A new mom should remember that postpartum depression is real. Almost all moms have postpartum blues because of hormonal changes following the birth of their children. This, included with daily stress, can leave a mom feeling depressed. The baby blues may begin days after delivery and last a couple of weeks.
Therefore, a mom must schedule a postpartum appointment with a midwife, OB-GYN, or family doctor. During the visit, the doctor can check if the mom is mentally and physically okay.
More advice for a new mom?
As a new mom, one can be overwhelmed by loads of information and responsibilities about caring for the baby. However, the advice for a new mom given above can help someone overcome most challenges associated with becoming a new mom.
Do you have more advice for a new mom? Let us know in the comments.
Related Posts:
Top 10 Must-Have Items for New Moms and Expecting Ones
Urgent First-Trimester Pregnancy Advice for New Moms
Top 21 Productivity Tips for Busy Moms in 2023

Pin to Pinterest:
Pin to Pinterest so other moms will find out about these tips.