No matter what your approach to child-rearing is, these ten must-have items are vital to helping make parenting an enjoyable and stress-free time. These do not only include more substantial items like the crib and stroller, but also smaller items like diapers and nipple cream. You will love these top 10 must-have items for new moms and expecting ones.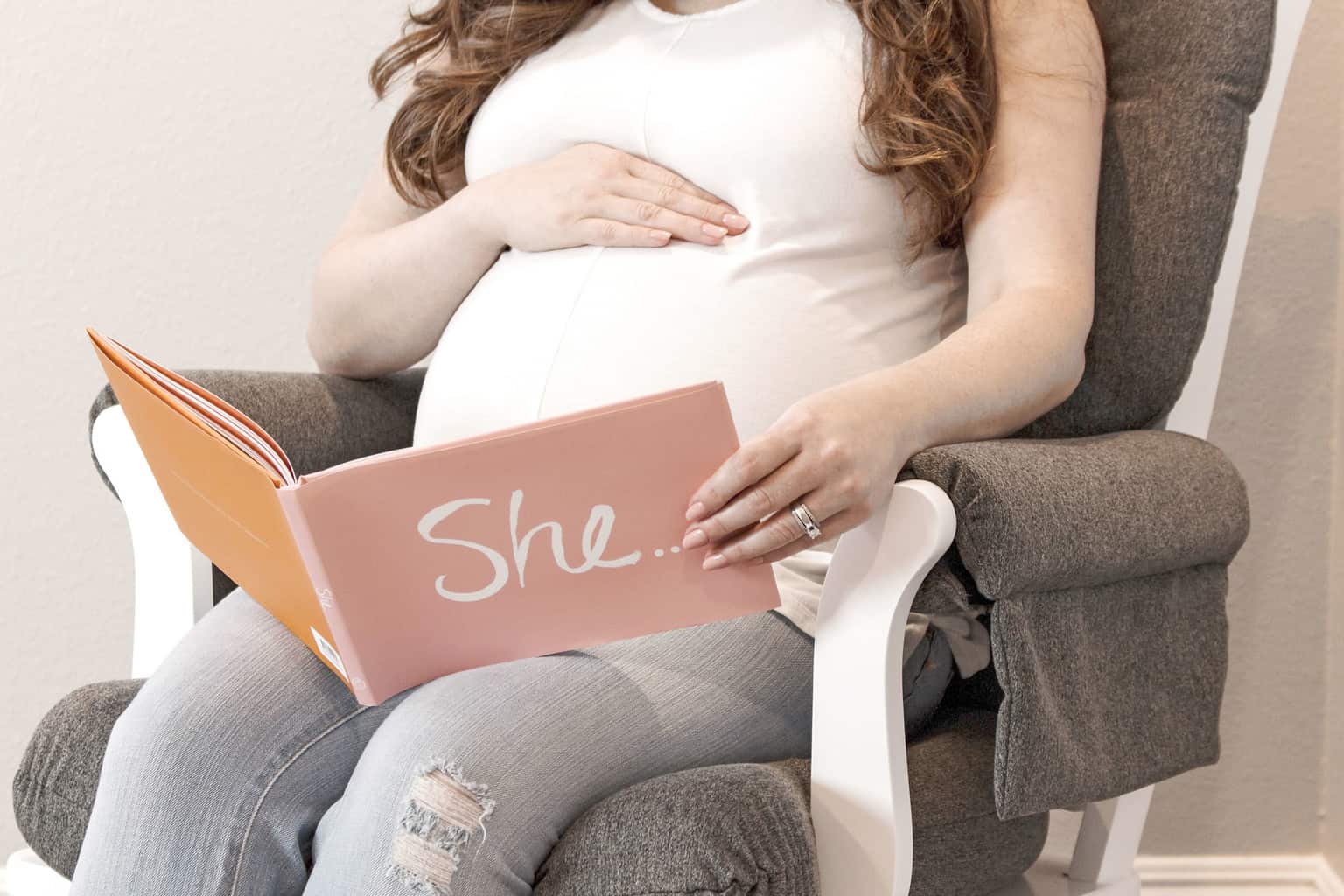 This is a guest post from Rakibul Niloy of Family Smart Guide. Take it away, Rakibul!
Whether you are having a home birth or baby is arriving in a hospital, it's best to be prepared because you will want to settle your new bundle of joy into as smooth a routine as soon as possible. This is vital for your baby and you, the new parents.
#1 Baby Crib
You might not need a crib from the first day that you get home, preferring to let baby sleep in the bassinet, but he will fast outgrow it, so it's best to be prepared and have the crib, mattress and bedding ready. Know that it is considered much safer for a baby to sleep in a crib.
As far as buying the best baby cribs, you need to make sure to look for one that is comfortable since this is where your baby will be sleeping for the next two to three years. Mini cribs are often a solution for smaller spaces and are more portable, but your baby will soon outgrow it, forcing you to fork out more money for a bigger one later.
Buying Guide:
Baby cribs are manufactured to particular safety standards, and that is why it's best not to be tempted to let your parents convince you that your old crib is the best choice. Keep away from cribs that are older than ten years or that have been modified.
Wood is a much-preferred material for cribs, but make sure that the slats are not more than 6 cm apart. The mattress must be firm and must fit the crib perfectly. It should be adjustable so that it can be lowered as your baby grows. The crib should not have pointy decorative features and no cutouts on the headboard, where clothing can get caught in or may later be a temptation for your baby to try and climb out from it.
The crib must be sturdy, and if it has wheels, these should be lockable. Drop-sides are no longer allowed on cribs, and there should also be no screws, nails, or flaking paint anywhere.
These are our top 3 picks baby cribs that you may consider purchasing.
Check Prices on Amazon:
---
Related Posts:
---
#2 Baby Diapers
Consider that your baby will need approximately 12 diapers a day before deciding what types of diapers you will be buying. The choices range from disposable (their chemical crystals absorb more liquid) and cloth (made from absorbent cotton or flannel and available in organic options). If you are planning on using disposables, consider starting with small packs, until you find the one that best suits your baby's skin, some babies tend to have more sensitive skin than others.
You will need to buy a bag for taking diapers, wipes, diaper cream, and baby's changing mat with you on outings.
Buying Guide:
If you are using disposables, don't buy too many newborn diapers because your baby will most probably outgrow them fast. Some babies are also born bigger, and the newborn diaper size may not fit at all. Once you find the size and brand that best suits your baby's skin, then you can buy more extensive packaging that also usually comes at a far better price. Don't be in a hurry to jump to a bigger size just because he is a month older; these are pricier. Instead, prefer a diaper with a comfortable snug fit. Look for diapers with Velcro fasteners that don't lose their sticking ability if they come into contact with cream or powder.
Cloth diapers can offer you considerable savings in money but will mean that you will have more washing to do. You will need a diaper pail with a lid to soak them in between wash days. With cloth diapers, you also need lining and waterproof covers.
Whether buying disposable or cloth diapers, make sure that you look for improved fit, comfort, and absorbency.
Here is the top 3 diapers list that rises to the top when considering your purchasing.
Check Prices on Amazon
#3 Infant Car Seat
Once you get mobile with your baby, a car seat will be mandatory, and since safety regulations have changed, you will need a new car seat that meets all the current guidelines. When looking at the best infant car seats to buy, remember that price should not be the only determining factor; look at all the safety features first. Second-hand car seats should be avoided because they may be outdated or been in an accident, in which case it cannot be used.
Buying Guide:
Look for the expiration date on the car seat label before purchasing because infant car seats are only safe for a period of five to eight years. Once the car seat expires, the manufacturer's warranty will no longer be in place, and the safety features will be outdated.
These are the top 3 highly recommended car seats out there right now.
Check on Amazon:
#4 Baby Carrier
Carrying your baby around in a baby carrier is the best way to keep him close to you. Baby will feel snug, and you will have both hands free to carry out tasks. When your baby is in the baby carrier, always make sure that nothing is blocking his nose.
Buying Guide:
Baby carriers have quite a few straps and harness to support your baby securely. Look for durability, and it has been recommended that a baby carrier should be able to carry three times the maximum recommended weight while also keeping the baby securely in the sling. Make sure that these are adjustable so that both baby and you can be comfortable.
Cleanliness is essential for every surface that your baby comes into contact with, so make sure that the baby carrier that you choose can be cleaned or washed.
Check out our top 3 picks for baby carriers below.
Check Prices on Amazon:
#5 Breast Pump
Breastfeeding is encouraged for newborns, and if you intend to give your baby this vital nourishment, then a breast pump is an must have item that you will need to have from the moment he is born.
In the hospital, your milk does not arrive instantly on birth, and the pump will help to stimulate milk production, since your baby may be too lazy to suckle those first few hours.
Once you're both back home, you can express milk for those times when you are offered a sleep break by your loving partner or caring family, and you will be able to leave them a bottle of your milk so that you are not woken to feed, and baby still gets the benefit of drinking your milk.
If you are going back to work before you wean your baby, then the breast pump will serve you well for a long time.
Buying Guide:
Consider your situation before deciding on what type of breast pump to buy.
If you are a stay at home mom that will only need it on rare occasions, then you will only need a single manual, battery, or electric breast pump. Even though battery-operated pumps are cheaper than electric, they tend to run out of batteries faster.
On the other hand, if you are a working mom, you will need to buy a high-quality double electric breast pump. This allows milk to be expressed from both breasts simultaneously at a faster rate. These are not cheap, but can also be rented from hospitals and pharmacies. It is not a good idea to borrow from a friend because of germ factors.
Whatever type of breast pump you decide that you need, look for adjustability on its vacuum power. This allows you to choose the setting according to your sensitivity and amount of energy required to get the milk flowing. Introduce your baby to drinking your milk out of the bottle sooner rather than later, otherwise, the person caring for your baby may have difficulty getting him to drink when you aren't there.
So, these are our top 3 picks breast pumps for new moms.
Check Prices on Amazon:
#6 Bassinet
The bassinet is small and portable and is very convenient for the first four months for carrying your baby around and for him to sleep in. It can be made from several materials but is covered with fabric. However, remember that the crib is still the safest place for baby to sleep.
Buying Guide:
Bassinets are portable and have handles, while some even have wheels. They can be functional, especially if they have storage, can turn into a changing table, cradle, or bedside sleeper. When shopping for a bassinet, make sure that it has no sharp or rough edges and that it is sturdy.
All mechanisms must lock into place, and the mattress part must be firm and snug-fitting. If the bassinet has wheels, they must be able to lock, and the bassinet that you choose to buy must be certified.
Here are the top 3 bassinets that you may consider purchasing for your baby
Check Prices on Amazon:
#7 Nipple Cream
It is not healthy for breastfeeding moms to have painful, cracked, or bleeding nipples, and your lactation consultant should see this. Usually, the problem comes from the baby not latching on correctly.
Your consultant should be able to help you, and sometimes it's a simple solution like changing your baby's feeding position. If you are using a breast pump, you may also be suctioning too strongly.
Buying Guide:
Unless you have been prescribed a stronger cream, lanolin-based nipple cream is the best for nursing mothers. It is available at pharmacies and can help relieve sore nipples and should be applied to the nipples after every feed.
These are the best 3 nipple creams you can buy right now.
Check Prices on Amazon:
#8 Baby Monitor
A baby monitor will allow you to hear if your baby is awake or restless from wherever you are in your home. There are many varieties to choose from, and some have a video display while others can connect wirelessly to your mobile, tablet, or laptop. There are also motion monitors for parents who want to know that their baby has not moved. Prices range from very reasonable to expensive, depending on your needs.
Buying Guide:
If you decide that you need a baby monitor, it is a good idea to buy one before you bring your baby home and to test it. Some models may experience a lot more interference than others. Those using a separate 1.9 GHz frequency with DECT technology have less interference than those that work on a 2.4 GHz.
Models with rechargeable batteries are practical because the monitor will always be on. It is reasonable to look for a portable model so that you can take it everywhere in your home as you move around. Video monitors need to have night vision technology, and sound activation monitors are practical for only hearing your baby and not all the ambient noise as you sleep.
Below are the top 3 picks for baby monitors on the market right now.
Check Prices on Amazon:
#9 Baby Stroller
A baby stroller is a very efficient and safe way to take your baby out for walks and shopping. Before buying one, consider if you will need storage space, a reclining seat (essential for nap time) and if you will be negotiating stairs with it.
Buying Guide:
A stroller doesn't have to be expensive to be good. Look for a stroller that meets all the certifications and has a warranty then tests it for ease of opening and folding (even with one hand), high maneuverability, and safety. Take it to your car to ensure that it fits.
The frame should be stable and make sure that the brakes and lock mechanisms are easy to use. You should easily be able to lift and carry the stroller, both when open and folded, and the backrest must be easy to adjust. Ensure that you have enough storage space for baby's things and some more if you intend to go shopping with your baby.
These are absolute best strollers for babies available right now.
Check Prices on Amazon:
#10 Baby Bathtub
Many moms initially bathe their baby in the bathroom hand basin, but this is a very short-term solution. A sturdy baby bathtub is the best way for your baby and you to enjoy bath time, at least until he is old enough – at around the age of 1 – to place in a regular bathtub.
Buying Guide:
You may opt for a simple bathtub, but there are also some sophisticated models out there. Look for the right sized one so that baby is not too big for it, nor has too much room to slide around. An overhanging rim is essential so that neither you nor baby can get scratched, but the tub should be easy to clean without too many other crevices. The surface on the inside should be non-slip, and a drain plug is useful for removing the water quickly and without you having to lift it. A water-line indicator helps to guide you so that you don't overfill the tub.
Here are our top 3 picks for baby bathtubs.
Check on Amazon:
Must-Have Baby Items Conclusion:
Buy all your baby basics from reputable suppliers and make sure that they are suitable and safe. The above must have items are the ones that matter the most for the exciting days ahead with your baby. The better prepared you are, the more time you will have to be a relaxed mom enjoying every new experience.
Related Posts:
About the Author: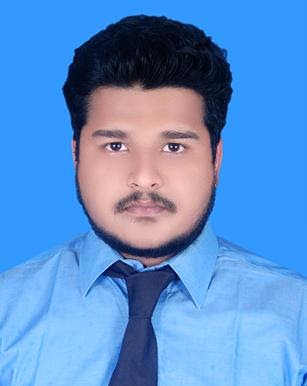 Hello everyone, I am Rakibul Niloy, the owner and content writer at Familysmartguide.com. I have completed my bachelor's degree from North South University last year.
It is my passion to write about babies. My content is more focused on helping parents to get the ease of baby care. I strive to help parents to achieve goals on parenting. I hope you will get benefited from my content as well.
Thank You.
Pin to Pinterest:
Pin to Pinterest so other moms can learn about these must have items for new moms and expecting ones too!