Having a baby is a delightful experience. A baby lifts the mood of everyone in the family but can be demanding, particularly for new moms. Babies come with many responsibilities, and there are various things to take care of if you have a little one. Note, a baby is very delicate, and you have to do everything to ensure that they remain in excellent health and adequately hydrated. Besides, dehydration in babies can be fatal.
This is a guest post by Camila Merashi. Take it away, Camila!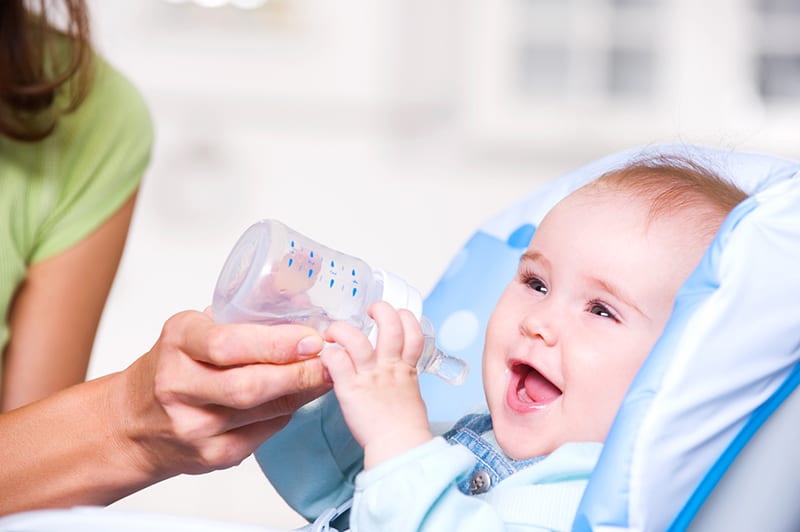 What are the causes and symptoms of dehydration in babies?
Dehydration in babies can result from diarrhea, vomiting, or not drinking adequate fluids. Rarely, it can be caused by sweating or urinating too much. Dehydration mostly affects infants and young children than older children and adults.
Older children are more susceptible to dehydration due to ailments. Some of the signs of dehydration in babies are lethargy, fatigue, sunken eyes, irritability, increased thirst, dry mucous membrane, decreased urination, and dry nappies.
---
Related Posts:
---
What can you do to keep your babies hydrated?
1. Increase fluid intake- Averagely, 20% of the total body fluid comes from food. Examples of foods with high water levels are fruits and vegetables, dairy products, yogurt, and foods cooked in water like rice or pasta. Furnishing your baby with a well-balanced diet containing soups and smoothies is an excellent way of providing more fluids for babies. Also, popping a few berries or kiwi fruit slices for more color, and this will encourage your baby to drink more.
2. Proper feeds- Proper feeding is vital in keeping babies hydrated. Give the right baby food and breastfeed or bottle-feed as required. If you're not sure how to do this, seek advice from your physician. In case of a dehydrated toddler won't drink, give oral rehydration solution for it helps in the replacement of lost water and electrolytes.
3. Avoid hot-weather- Shun exposing your child to scorching temperatures for this can result in overheating. Also, dress your baby appropriately depending on the weather condition and use an umbrella or provide shade when sunny.
4. Give frequent sips- Your baby may not drink so much at once. By offering little routine sips, your baby will end up drinking more even if they don't like drinking. So, acquire different reusable bottles, fill them with clean drinking water, and carry when going for a walk or traveling.
By doing so, you'll ensure that your baby has enough water even when you're away from home. Also, provide water in colorful cups and bottles, babies are easily attracted to bright colors, and this can prompt your baby to drink more.
5. Make water accessible
The availability of water determines how much your baby drinks. Place water strategically in your home and also serve it with meals. Since babies can't reach the sink, or the water tap, set up a dispenser that's easy to use with some cups in a place where your baby can reach them. By doing so, your baby will drink even if you're not around.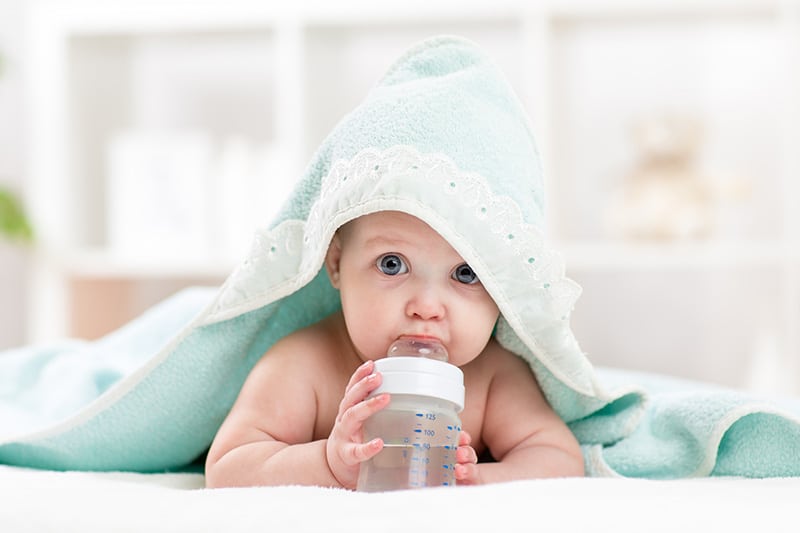 How can you treat dehydration?
If your baby shows signs of dehydration, call the doctor immediately for infant dehydration assessment. But, if the manifestations are mild, manage them at home and continue monitoring the baby carefully. Offer a bottle or breastfeed the baby often. Moreover, move to a cool place and undress the baby in case of unnecessary clothing.

Final thoughts
Your baby loses fluids through sweating, urination, crying, and bowel movements every day. Dehydration in babies occurs when a baby loses more than they take in. To avoid dehydration effects, give enough water each day, make drinking fun by using attractive cups, and give foods with high water levels.
Related Posts:
About the Author:
Coming soon!