Presenting my third blog income report on Mom Beach. This is a 2020 blog income report that details what works in 2020. You can view the first income report at 2 months here and my second income at 6 months here. These 14 months of blogging went by super fast.
I barely blogged at all in December because I been busy with other endeavors like creating a new online boutique course! It is now open for beta and is half price.
This expense report is for January of 2020 and will be updated later because we have one more week left. I decided to make an income report for this month as it stands because things have been very exciting! I would love to share with you what I have learned and accomplished. 🙂
If you want to learn how to start a blog then I have made a detailed guide to help you.
In addition to blogging, I also do drop shipping with Shopify and I have a store selling printables so I will mention my income from that too in this report.
What Is A Blog Income Report?
An income report is a tool that shows how much a business or blog is earning for the month. It lists out expenses and profits of the blog as well as other information that is useful in keeping track of the business' bottom line. In this income report, I am tackling the expenses and profit for my blog, stores and other side hustles.
Why Have A Blog Income Report?
You may be wondering why I am writing an income report on Mom Beach. It is to encourage others to pursue blogging, having a printable store, and drop shipping in order to make extra money for their families. When I was thinking about blogging, seeing other people's blog income reports really inspired me to start a blog of my own.
Blog income reports for new blogs like this one, are super helpful because they show the behind the scenes work that goes into maintaining a blog!

Can You Make Money Blogging?
Yes! This is my 14th month blogging and I have made over $1k before expenses as you will see if you continue to read. If you want to start a blog of your own, then I recommend Blue Host to get started. It costs less than a cup of coffee a month at less than $4.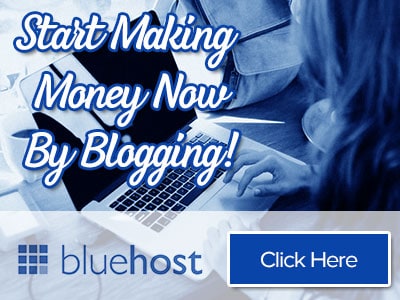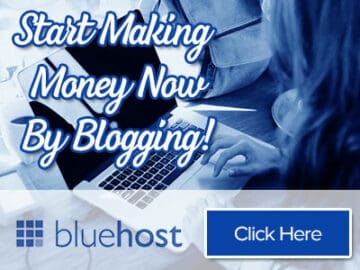 January Blog Income Report
It was a tough month because my 4 year old son, Bryan, has strep throat. I started Mom Beach back in 2015 while I was pregnant with Bryan, because I wanted a way to journal my experience as a new mom. My last name is Beach, so I thought it would be cute to call the blog "Mom Beach".
Being pregnant was very tiresome so I only created a few posts, then abandoned this blog. On my to do list phone app, I put "Work on Mom Beach", but kept ignoring it year after year.
After being able to pay off massive debt with drop shipping and other side hustles, I decided to write about that and other ways moms can make money online!
Blog Income Report from Affiliates, Printable Store, and Ads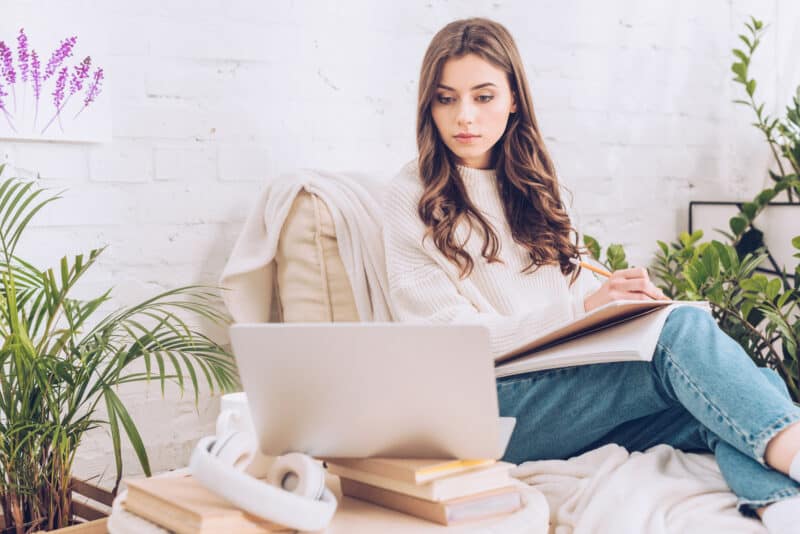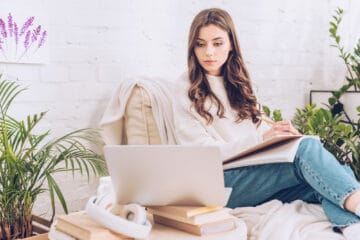 I purchased the Making Sense of Affiliate Marketing course and this really boosted my income! Michelle over at Making Sense of Cents wrote it and she gets $50k a month from affiliates. This course is highly recommended to new bloggers.
Affiliates
—-Total Affiliate Income: $364.00
Ad Income
I was in Gourmet Ads last year and received my payout for the entire year of $161.00. This money was finally released to me in January. I'm now in Monumetric and have made over $200 this month. I won't get a payout until March I believe. Traffic exploded after Christmas so I applied to Mediavine.
Shopify Printable Store


I opened a printable store with Shopify back in April and was able to earn more blog income.
A top selling product is my Pregnancy Journal. My posts on Pregnancy get me over 10k sessions a month. By selling a product on my posts, I gain free conversions. I haven't run any ads at all for my printables store.
The way I market the printables is by putting them on relevant blog posts, marketing to my email list, and using the products as tripwires. When someone signs up to a free opt in, I will redirect them to a sales page with a tripwire. Here is a tripwire example for my Mom Beach Budgeting Spreadsheet product.
If you want to open a printables store for your blog, I highly recommend Sarah Titus' Million Dollar Shop Course. I took it back in March and it has helped me earn double of the course cost.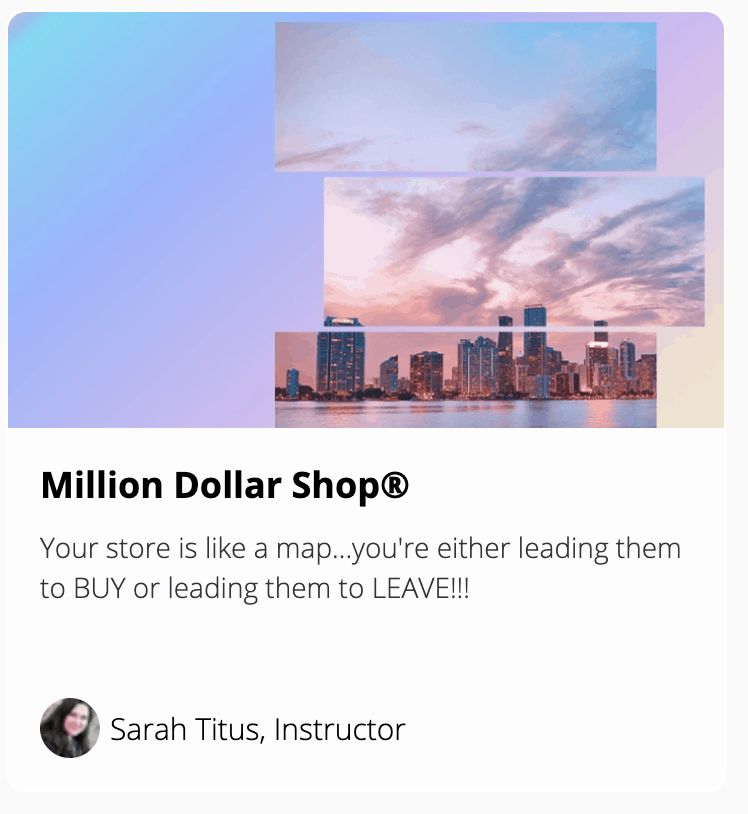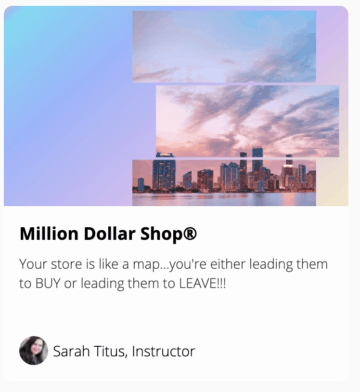 She also has a How to Create Printables course on how to create printables in Adobe Photoshop Elements. I took that course a few months back and it helped me learn how to make coloring pages and more types of printables.
I also did an interview with Sarah Titus, who makes 7 million from selling printables.
—-Total Blog Income: $1,410

Check out the 2020 Successful Blogging Planner Now! Make 2020 your blog's most successful year ever with this beautiful planner!
Blog Expenses
Here are all the expenses I incurred this month of January:
Upwork Freelancers:
I did not have to pay anyone to write for me this month or last month because I been getting an influx of guest posting requests. My blog is now a DA 39. If you want to guest post, click here for my guest posting guidelines.
This month, I decided to invest in new products for my printables store. I can't create spreadsheets, but thought they would help out my customers, so commissioned a great Upwork freelancer.
—-Upwork Total: $500.00
Pinterest VA:
I hired a Pinterest VA to help me with scheduling on Pinterest with Tailwind. I got super busy with Christmas promotions for my online boutique so did not have time to manage my own Pinterest.
Training:
Both Adventures in SEO and Leslie Samuel's Group Blog Coaching are wonderful!
Leslie has group blogging coaching sessions twice a month and you can ask him blogging questions every week day. He is the best teacher for new bloggers.
Adventures in SEO was a course I joined a few days ago. I'm already learning so much and have written content that immediately did well in Pinterest.
—-Training Total: $434.00
The Hungry JPEG:
Look at all these pretty graphics I bought from the Hungry JPEG!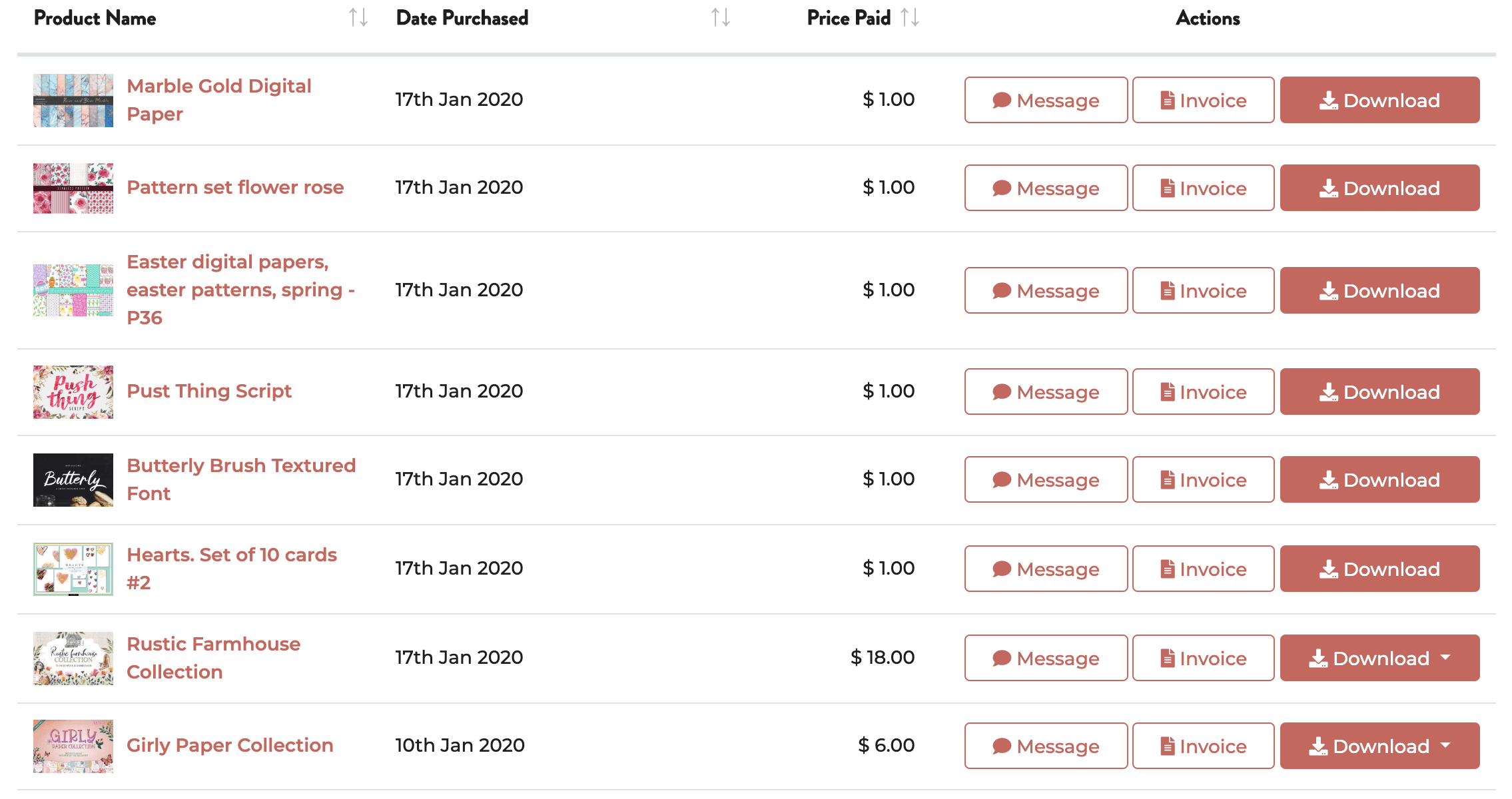 —-Hungry Jpeg Total: $30
PLR
I been using PLR (private label rights) content to help me with my email list, product ideas, and blog post ideas. I highly recommend all bloggers use PLR by changing it to make it your own. Never use the blog posts as they are to avoid duplicate content.
The PLR Stack was only $29 for over 30 PLR products such as a Dream Journal. It was a great deal.
Expenses Total: $1,492.00
Let's Talk About My Blog Income and Expenses
I would have made a profit if it wasn't for investing in my blog with products and a Pinterest VA. I keep spending more on the blog then I make because I view this blog as a long term business investment. It is only in its 14th month and the traffic is now over 50k sessions.
My affiliate income went way up this month because I used a blog plugin called What Would Seth Godin Do (WWSGD). This plugin puts content on every blog post or page that you specify. I had it put a link to Survey Junkie, which is why I made so much from that affiliate.
There was a traffic spike of over 50,000 page views this month. I was pleased to see this blog getting more traction! I now have 5,541 email subscribers too so that's really great! I been giving away free printables in order to get feedback and spoil my subscribers, so if you wish to subscribe then click here.
Watch my free video on how to get email subscribers, get sales, and keep them engaged.

I also drop ship to supplement my family's income. I been dropshipping for 3 years and have done over $500k in sales. Last month, I worked on a course to teach other moms how to dropship and start their own online boutique. It is currently in the beta stage so it is a great time to join now. The price is reduced and there is a free Facebook group where you get help on your store and marketing. I go into how to market your store on Pinterest for free as well.
Click here to learn more about Online Boutique Beach Beta!
January Shopify Stores' Report
Drop shipping is super easy to do, much much easier than blogging. I have been drop shipping for three years now and have learned a ton. My sales topped $500k the last 2 years and this year, I plan to scale even higher.
Don't expect this profit if you are just starting out doing drop shipping. It takes time to earn this much. When I first started, I earned a little over $1k my first month. All numbers below are rounded up to the nearest dollar.
Dropshipping Stores' Income
The figures below is actual money that was automatically deposited into my bank account from Shopify. Start a free 2 week trial with Shopify to try it out for yourself.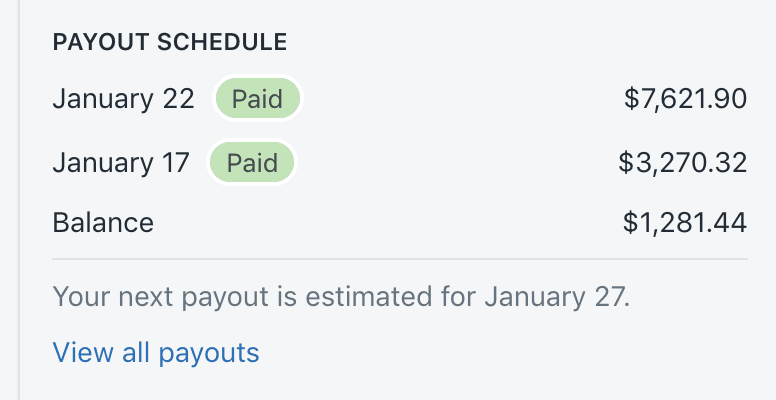 —-Income Total: $10,892.22 (income before expenses)
The income comes primarily from my main niche store that sells women's purses. I use Facebook Ads, Pinterest Promoted Pins, free Pinterest organic reach, and Facebook group organic traffic to get customers to my store. I'm still owed $1k as of this posting so will update this post at the end of the month.
I won't be able to dropship next week or in February because of Chinese New Years. All Chinese factories are closed then so shipping times are delayed considerably. I don't want to jeopardize my customers' satisfaction!
This is main reason why I decided to publish this income report now because I am done dropshipping for awhile due to the Chinese New Year holiday. I will pick back up my business in March.
I'm thankful that I have developed multiple strings of income!
Drop shipping Store Expenses
Because I don't pay for items up front with drop shipping, I only paid Shopify for hosting my store and advertising. Figures are rounded to the nearest dollar. I hate working with decimals! LOL!
Store #1 Shopify hosting: $29
Facebook Ads: $2,411
Pinterest Promoted Pins: $1,352
Loox Reviews Plugin: $10
—-Expenses Total: $3,802.00
Let's Talk About My Drop Shipping Income and Expenses
Last month, I did much better because of the Christmas holiday. I was surprised at how much I made this month! Last year in January, I only made like $5k or so.
Pinterest brought my store the most traffic, which wasn't surprising. Did you know that many people go to Pinterest to purchase?
In my guest blog post over at Tailwind, I explain more about how Pinterest helps my Shopify store.
I had no problem customers this month, thank God. Last month, I had an influx of people complaining about shipping times due to the Christmas holiday. It drove me bananas! I then received bad reviews on Trust Pilot from people who got their Christmas gift late. Next year, I am going to stop dropshipping in October to make sure the product arrives on time.
Around Christmas, the dropshipping suppliers get way more orders than usual, which can affect shipping times.
Saturation in the market exists with both drop shipping and printables, but to get around that, you have to be better with your marketing. Selling any item online starts with great marketing skills. It's all about the customer's needs when you market to them. How will your product make their life better and transform them?
Click here to sign up for my online boutique course so you can start earning extra money for your family!
Let's look at my other income with additional side hustles!
Other Side Hustles Report
In addition to blogging and dropshipping, I sell books on Amazon now. I also do online surveys with Survey Junkie while I am waiting in line, watching TV or doing other passive actitivies. I have made over $1.5k by doing surveys.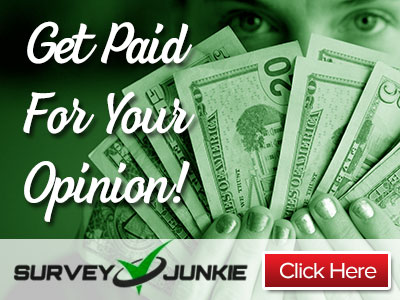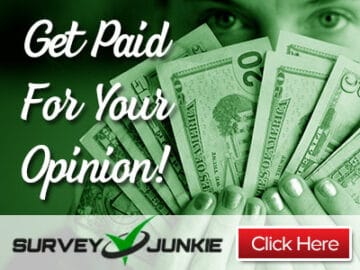 Other Side Hustles Income
Survey Junkie: $15
Amazon book sales: $3
Total: $18
Other Side Hustles Expenses
Nothing this month. If I start running ads to promote my books, this might change.
Let's Talk About the Other Side Hustles Income and Expenses
Thanks to Survey Junkie and Amazon KDP, I made some extra money this month. It wasn't much, but every little bit helps. I started selling books on Amazon KDP in November and have 3 planners currently published. I plan to create more planners and other low content books. Low content books (books with little or no content) are hot sellers on Amazon KDP.
Total Side Hustle Income
Blog Income: $1,410
Blog Expenses: $1,492.00
—- Total: -$82.00
Drop Shipping Income: $10,892.22 (profit before expenses)
Drop Shipping Expenses: $3,802.00
—- Total: $7,090.22
Other Side Hustle Income: $18
Total Blog and Side Hustle Income for January: $7,026.22

Final Words on the Blog Income Report and Other Side Hustles
My side hustles brought it $7k this month so that has helped out my family. I plan to use the extra money to invest in some stocks that I been eyeing and I also want to take a Disney cruise with my 4 year old this Summer.
I currently work a job as a UX design consultant in addition to side hustling. If I am able to make $20k a month from side hustling then I plan to work full time on my business.
Why not start your own side hustle to pay down your debt, take vacations and more? Check out these related posts on starting a blog and store. 🙂
Click here to sign up for my online boutique course so you can start earning extra money for your family!
Related Posts:
Pin to Pinterest!
Help other bloggers by pinning this to Pinterest!