After spending the past three years in grad school, I'm always interested in passive ways to earn income. I've taken surveys on Survey Junkie, i-Say, the Google Rewards App, mTurk, etc. So, at first look, apps like Receipt Hog sound like the perfect arrangement—just upload receipts from your shopping trips to earn rewards. You're already going to the grocery store and the gas station anyway, right? But any exciting way to make money online begs the question: is it a legitimate? Could it be a scam? Is it worth my time? In this Receipt Hog review, I'll attempt to answer these questions and more.
Another great receipt scanning app is Ibotta, which received our 5-star review.
This is a guest post by Samantha Velez on Receipt Hog.
What is Receipt Hog?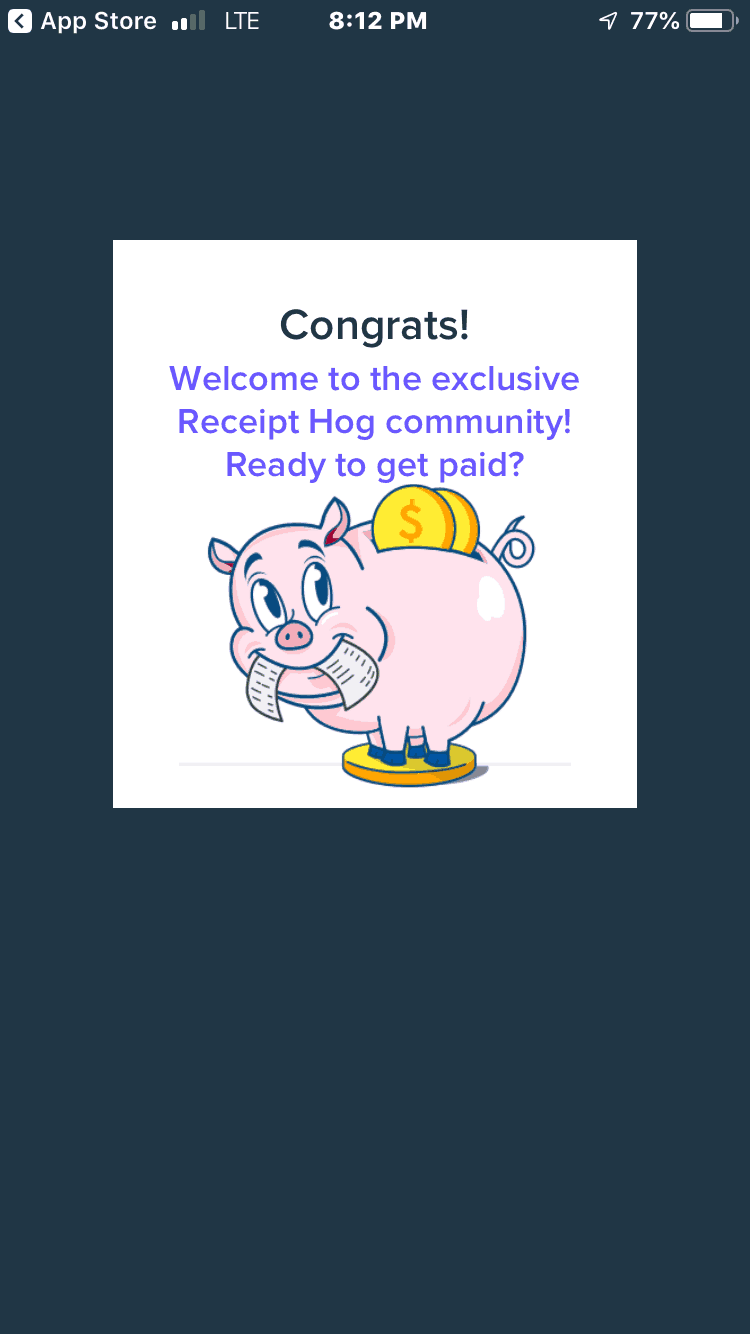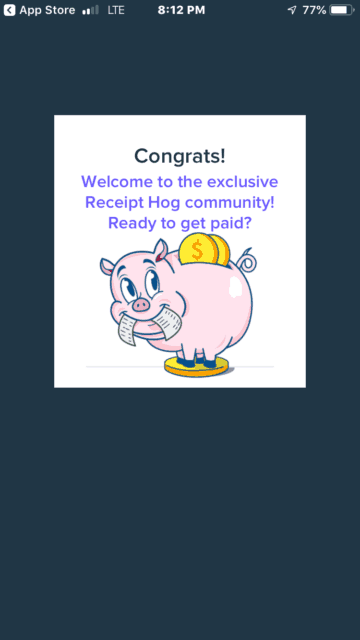 Receipt Hog is a smart phone app by InfoScout, a market research company, that conducts marketing research for brands and retailers. Users on Receipt Hog upload photos of receipts from their shopping trips, and in exchange, the company offers rewards to websites like Amazon and PayPal.
Receipt Hog looks like a popular app, with a 4.5 stars rating on the Google Play Store and 4.7 stars on the Apple App Store. Continuing reading this Receipt Hog review to learn how to get started with the app, tips and tricks for using it, and my final thoughts on whether or not to use Receipt Hog.
Download Receipt Hog to Start Saving Money!
---
Related Posts:
---
How to Use Receipt Hog
Receipt Hog is extremely easy to use, and it's pretty much error-proof. Follow these steps to get started:
Download the app – First of all, go to your app store to download Receipt Hog for free on either an Android or Apple smart phone. You'll need to allow the app to access your location.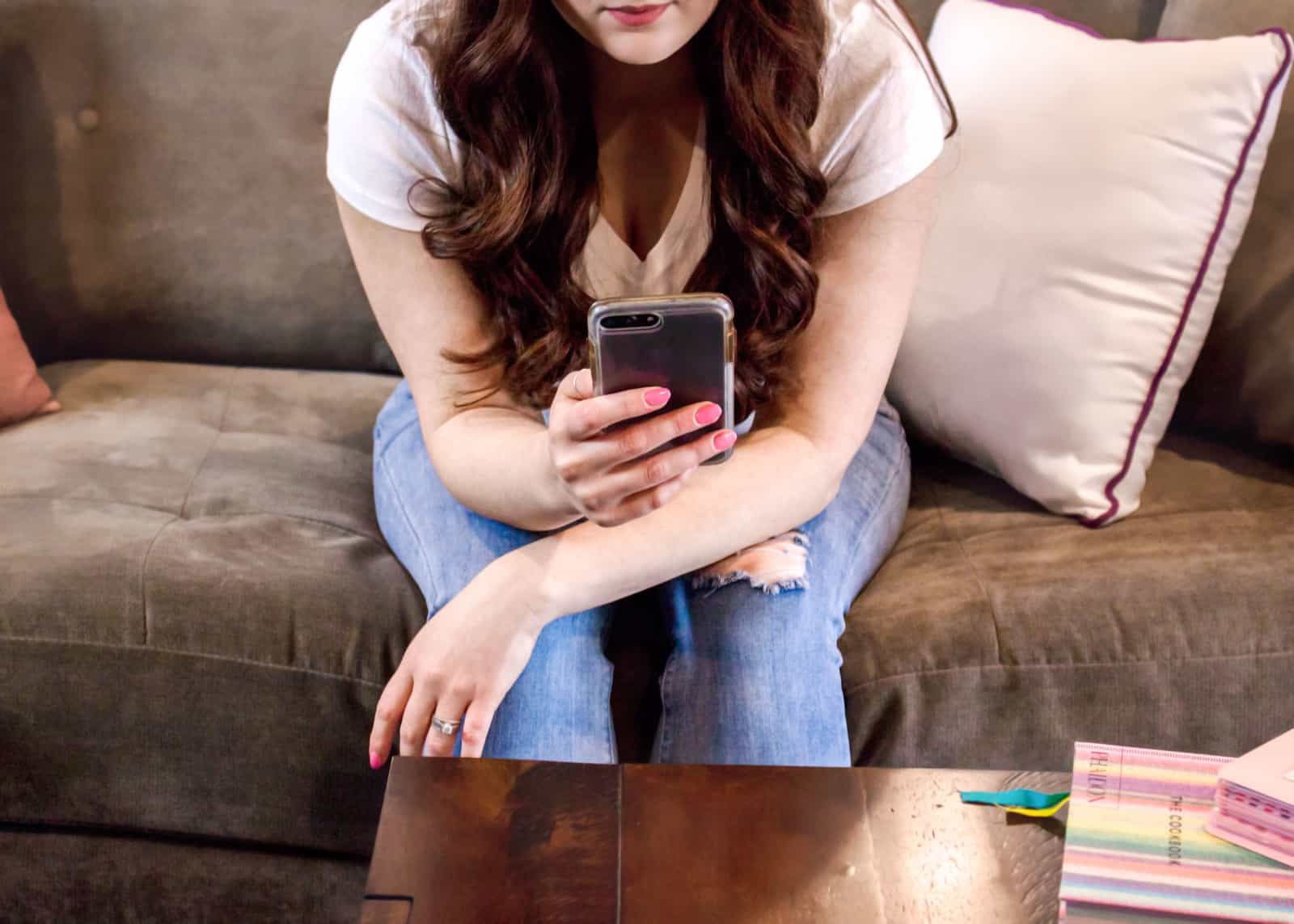 Create an account – Use your email address to create an account on Receipt Hog. You will also need to share your home address with the app. Receipt Hog claims that all shopping information is anonymous and used for market research only.
Take photos of your receipts – You can immediately start uploading photos of your receipts to the app. Just go to the Receipts tab in the app, take photos of your receipt, and hit submit. (Whoops, I guess I shouldn't have thrown away the receipts at the bottom of my purse before working on this Receipt Hog review. Please, don't judge me.)
Extra rewards – You can earn some extra coins on Receipt Hog by completing some simple activities. You get 50 coins for creating your account and 30 coins for filling out a questionnaire. The questionnaire reads just like other surveys on marketing demographics. It asks about your age, gender, birthdate, employment status, income, education, ethnicity, etc. You'll have to finish this questionnaire to redeem your rewards, so you can do it immediately or finish it later.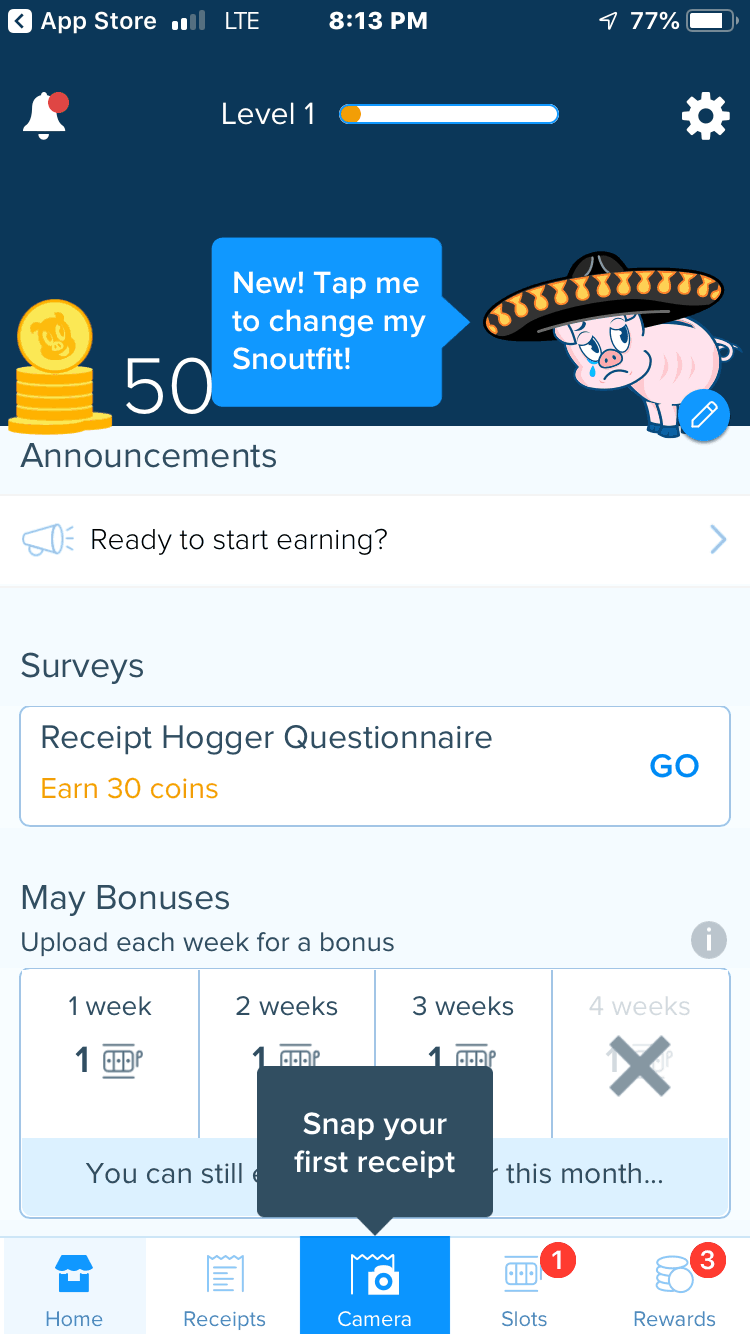 Redeem your rewards – Finally, once you've earned at least 1,000 coins, you can redeem them for a payout. First, make sure you finished the questionnaire, verified your device, and verified your email. You'll have the option of choosing a pay out via a gift card on Amazon, a Mastercard/Visa e-gift code emailed to you, or a PayPal cash redemption.
How Does Receipt Hog Make Money?
Receipt Hog makes money by referring customers to stores and products. The companies pay Receipt Hog for their referrals and then Receipt Hog pays the customer a small percentage of the referral fee. Cash back sites like Rakuten (eBates) make money the same way.
Receipt Hog Review Tips & Tricks: Receipt Hog Review
As mentioned in the previous section, it is so easy to get started with this app. However, in this Receipt Hog review, I'd like to walk you through some of the app's rules and features. These can be somewhat confusing, so please bear with me.
Uploaded receipts have to be real and can only be from you or someone else in your household.
Once you upload a receipt, the app will ask you for a few details about your shopping trip. You'll need to answer how many adults and/or children were on the shopping trip and how many of those adults/children are male or female. It also asks for you to rate your trip on a scale of 1 to 5 stars.
Receipts cannot be over 2 weeks old.
You can only upload up to three receipts from the same store on the same day.
During each week of the month, you can upload up to 20 receipts that earn coins. See #6 for the low-down on coins and other types of rewards that Receipt Hog offers.
Receipt Hog Rewards and Bonuses
Coins – Users can earn coins in the app for receipts from retailers like grocery stores, supercenters, convenience stores, pet stores, and mom-and-pop stores. The total coin reward depends on the receipt total. In other words, the more you spend at the store, the more coins you can expect to earn in the app.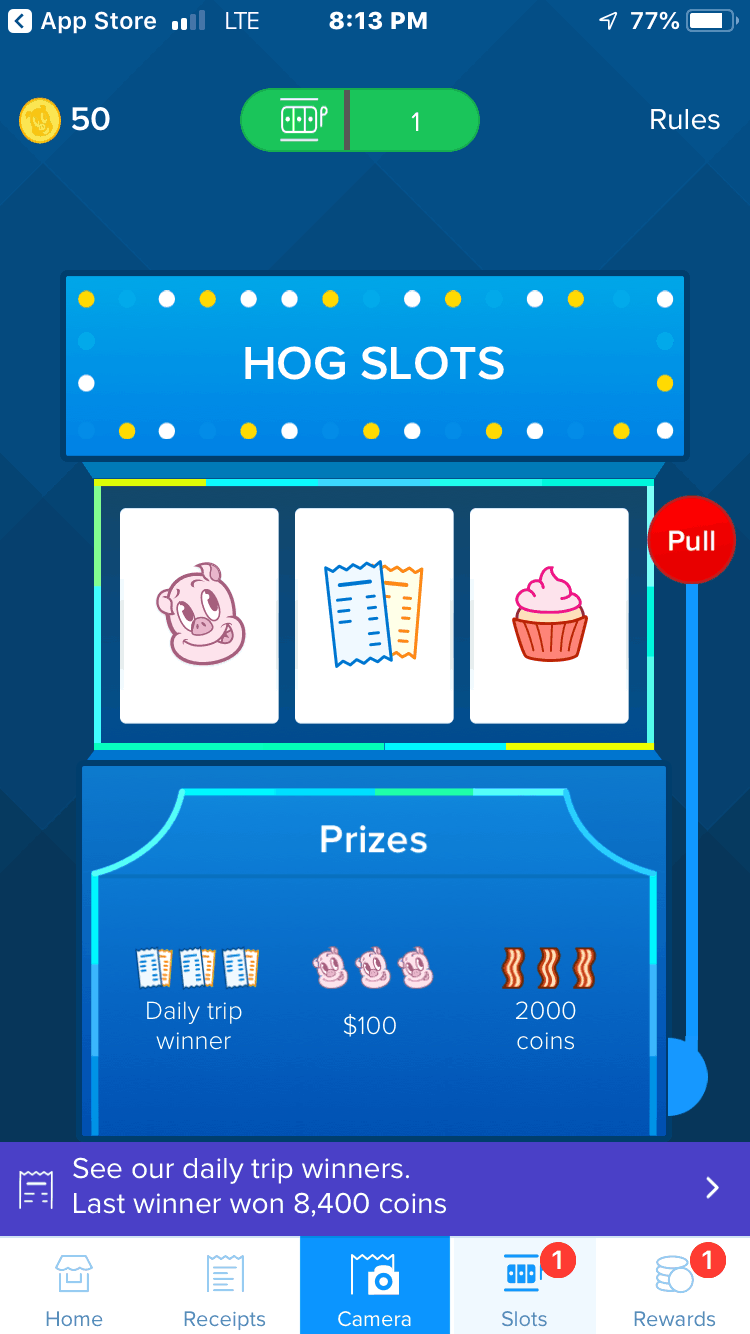 Spins – Receipts from other types of stores will earn you one spin on the Hog Slots. These stores include apparel, auto, department, home improvement, home furnishings, office, electronics, crafts, sports/outdoors, etc. The Hog Slots is a game in a separate tab on the Receipt Hog app that functions just like an animated slot machine. Playing the Hog Slots gives you chances to earn more coins.
Sweepstakes Entries – Every receipt you upload to Receipt Hog will guarantee you a sweepstakes entry into their monthly drawing. The monthly winner receives 5,000 coins. Receipts from gas stations, restaurants/bars, and cafes will also earn you entries.
Visit this link to see a detailed list on which types of stores will earn spins, coins, or sweepstakes entries:
You can earn up to 4 bonus spins every month for uploading at least one receipt each week of the month. Each month is broken up into four weeks/periods.
You can "level up" in the app by uploading receipts on a regular basis.
Testing Out Receipt Hog
Luckily for me, I had just gone on a shopping trip before testing out this app and writing this Receipt Hog review. I stocked up on some home goods (including a rock salt lamp and a dog bowl with the words, "Live, Love, Bark!" on it) and my receipt totaled $197.68. This instantly earned me 1 spin and 1 entry for the Sweepstakes.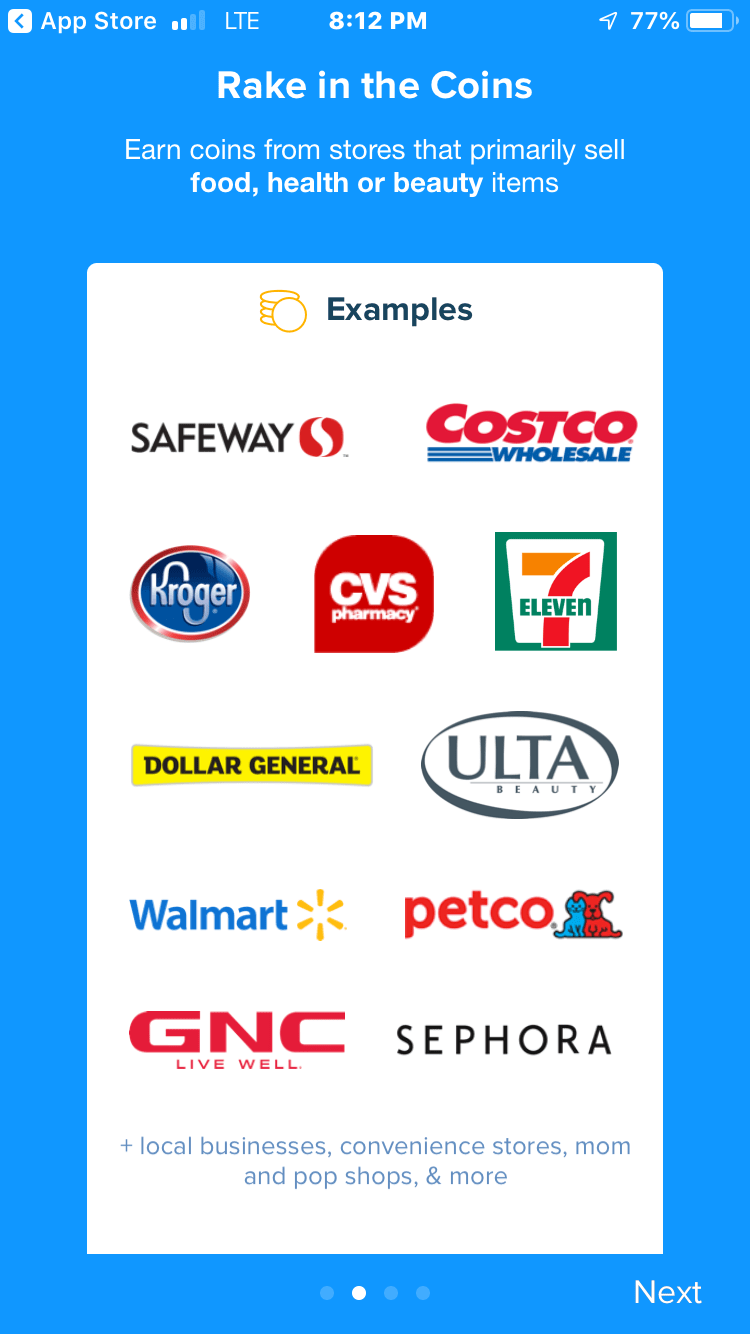 Throughout the week, I uploaded receipts from World Market, Walmart, Safeway, and Ulta. The app also takes receipts from small shops, which means I can upload receipts from the local second-hand clothing store I love to shop at.
Receipt Hog Disappointments
While my receipt from TJ Maxx earned me 1 spin and a Sweepstakes entry, I did not earn any coins, despite spending over $100 on that shopping trip. This is due to the fact that the Receipt Hog rules specify which types of stores earn coins, spins, or sweepstakes entries (see #6 above). My World Market receipt didn't earn any coins either. I'm not going to lie, this was somewhat disappointing for me. I want to earn some coins!
Meanwhile, my receipts from Ulta, Walmart, and Safeway throughout the week earned me a collective total of 40 coins. Because these stores fit the coin-earning rules laid out by Receipt Hog, I was able to rack up some coins from these receipts.
Receipt Hog Tips
If you decide to become a Receipt Hog user, always make sure to check your notifications to find out which receipt won you which rewards. I've noticed that not all of my rewards show up under the Receipts tab. For that reason, I always hit the bell icon in the upper left-hand corner of the app to access my notifications.
You can also connect Receipt Hog to your email account for a 100-coin reward or to your Amazon account for a 36-coin reward. I'll be honest here, I'm not ready to connect my personal accounts. Therefore, I am currently missing out on these rewards. But to each their own. I'll leave it up to you to decide whether or not you want to connect your personal accounts after you read this Receipt Hog review.
Is Receipt Hog Legitimate?
Receipt Hog is legitimate, and it is not a scam. But keep in mind, this will not pay your bills. It's simply a fun way to make some small pocket change.
What Apps Pay You for Receipts?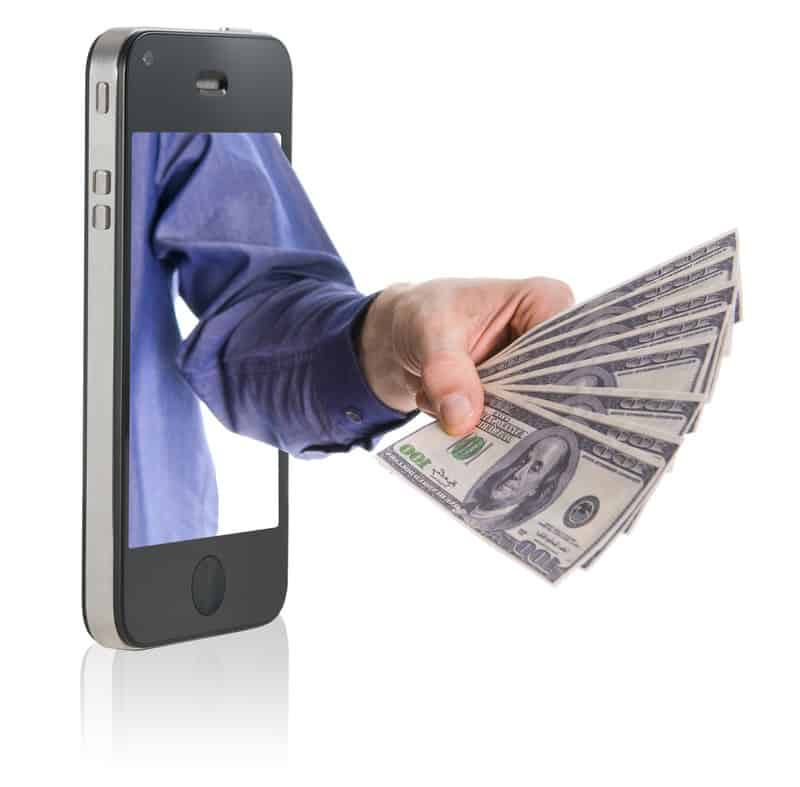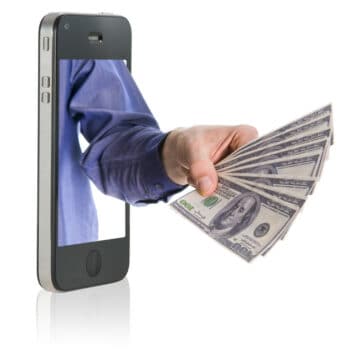 If you love Receipt Hog and you want to try out more apps that pay you for your receipts, check out some of the following options:
To learn more about how to use Ibotta, check out Ibotta Review 2019.
Is Receipt Hog Free?
Receipt Hog is free. It requires downloading the app, answering surveys, and taking photos of your receipts.
How Much Money Do You Get from Receipt Hog?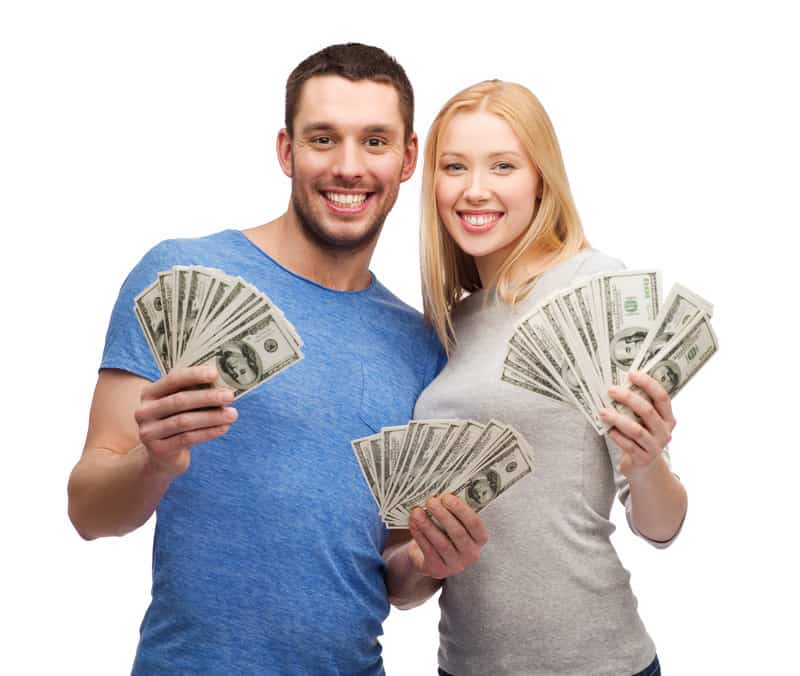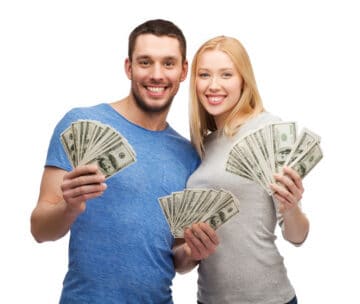 The amount of money you can actually earn on Receipt Hog depends on how much you are spending on the receipts from your shopping trips. Here's the breakdown on how much your Receipt Hog coins are worth in the U.S.
How Receipt Totals Convert into Coins
For users in the U.S., a $10 receipt will earn 5 coins, while a $100 receipt will earn 20 coins. See the breakdown below.
<$10 = 5 coins
$10-50 = 10 coins
$50-100 = 15 coins
$100+ = 20 coins
Once you start redeeming coins, you have to have at least 1,000 coins to get your first payout. As you can see below, 1,000 coins earns you $5. You'll have to earn at least 6500 coins to turn out $40.
US cash out amounts on Receipt Hog:
1,000 coins = $5 (minimum to cash out)
2,900 coins = $15
4,300 coins = $25
6,500 coins = $40
Check this link for UK cash out amounts.
Is Using Receipt Hog Worth It?
Is it worth it? That's really up to you, how much shopping you do, and whether or not you have the patience to upload photos of your receipts to the app. If you are already going on shopping trips anyway, this could be the perfect way to earn some pocket money. However, because it takes at least 1000 coins to make any money, I think Receipt Hog is probably a passive form of making a very small amount of income. After testing and reading up for this Receipt Hog review, I can definitely say this app is not a way to make a living.
For example, if you continue uploading receipts on which you spent $10-50, you'll have to upload at least 100 receipts before you get 1000 coins on the app (not including coins earned from surveys and spins). That's a spending of between $1000 to $5,000 while shopping! You'll accumulate coins faster if you have receipts to upload on which you spent $100 or more. Keep in mind that you are capped at uploading up to 20 coin-earning receipts each week. Consequently, it can take a long time to make some cash with this app.
Receipt Hog Review Verdict
Receipt Hog is an easy and fun way to earn a small amount of passive income. You won't make much money, but it's not a bad way to earn some rewards for the shopping you're already doing, like going to the grocery store, the gas station, or buying clothes and electronics. It's nearly effortless as long as you have paper receipts to upload. Therefore, I would recommend it as a small type of passive income.
Complaints
I do have some complaints on the structure and design of the app. Currently, it's easier to earn spins on the app than it is to earn coins. Considering that coins are the only reward on Receipt Hog that transfers into actual money, earning spins doesn't feel gratifying enough for me. Since I'm racking up more spins than coins, and there's a cap on how many coin-earning receipts I can upload each week, it's going to take me a very long time to earn enough coins. (Remember, my T.J. Maxx receipt and my World Market receipt didn't earn me any coins this week due to the rules about which receipts earn coins, spins, or sweepstakes entries.)
Digital Receipts
Secondly, I've noticed that a lot of the cafes I go to on a regular basis are primarily offering digital receipts. So, I don't have a paper receipt to take a picture of and upload to Receipt Hog. I'm not comfortable with connecting my email account to the app, hence I am missing out on some rewards.
A Fat Hog?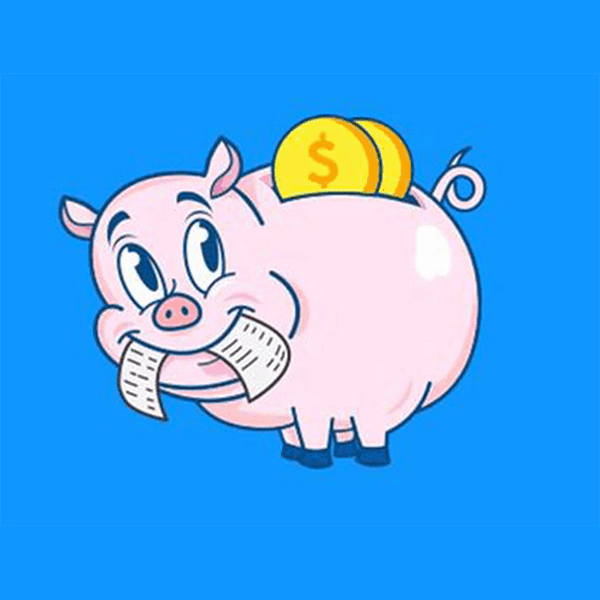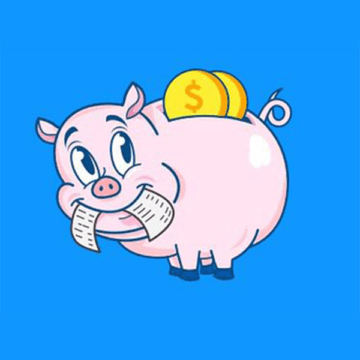 Lastly, I find the hog mascot a bit off-putting. Receipt Hog says that the more receipts you upload, the fatter the Hog will grow. It sounds cute on the surface but staring at a pig eating paper money doesn't really appeal to me to be honest. Now, you might not care about this. This is my personal opinion.

The Final Verdict
The final verdict for this Receipt Hog review? I don't see myself becoming a heavy user of Receipt Hog. I may continue to use it because the app doubles as a receipt organizer. After all, you can use the app to pull up photos of your past receipts. And since I'll be doing my shopping either way, I may use it to slowly save up for a new Kindle and put those Amazon gift cards to a good use.
Will Receipt Hog pay the bills? No, especially if you're on a budget and trying to curb your spending, since the coins you earn are based on how much you spent on your receipts. But it is still a fun way to earn money for shopping you're going to do either way.
Another great receipt scanning app to check out is Ibotta!
About Samantha Velez
Samantha Vélez is a professional content writer and editor with over five years of experience writing blogs and online marketing content across industries like kitchen and bath appliances, graphic novel publishing, and real estate. Samantha's specialty is in proofreading and book editing. She works at a chocolate shop, is the mom of a small fur baby, and loves sharing food with her friends. Her favorite food is red Thai curry. Learn more about Samantha's work at http://www.samanthacvelez.com.
Related Posts:
Pin to Pinterest: