Fetch Rewards is saving moms and everyone else big money at the grocery store! Similar to Ibotta, Fetch Rewards enables you to get cash back on items that you already purchase anyways. In this Fetch Rewards review, we tell you how you can earn Amazon gift cards and answer your questions about the app. This is a guest post by Jessica R. Read on to learn more about Fetch Rewards!
Use referral code A9VNT to get 2,000 points when you sign up for Fetch Rewards!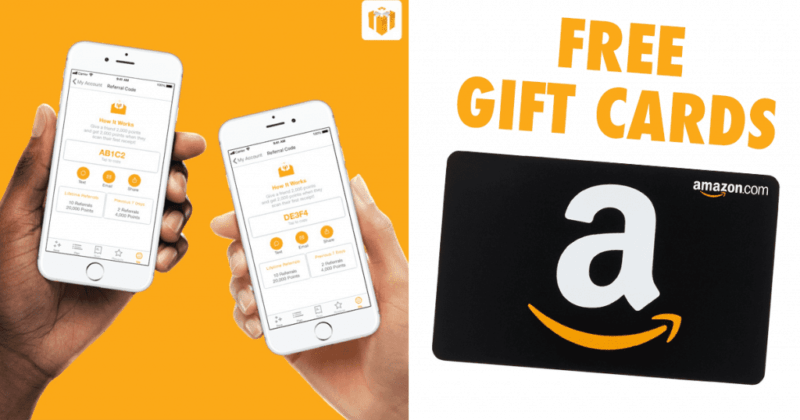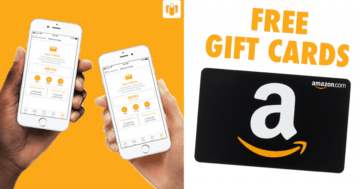 General Information – Fetch Rewards Review
In this first part of our lengthy Fetch Rewards review, we will discuss basic information about the app.
What is Fetch Rewards?
Fetch Rewards is an app available to both Android and iOS users! Fetch Rewards is a rewards back app for grocery purchases. It differs from a variety of other apps due to the ability to scan any store's receipt onto your account. You can get rewards based on the things you buy daily.
Is Fetch Rewards free?
Yes! Fetch Rewards is a completely free download on either Android or iOS. Simply create a sign in using an email, a Google, or Facebook account to get started earning rewards right away. It doesn't cost anything and you use the points earned through receipts to get rewards.
Is Fetch Rewards a scam?
No, Fetch Rewards is not a scam. The company really does allow you to earn points to get rewards! It is a 100% legit app.
Points Information – Fetch Rewards Review
In the Fetch Rewards app, you can earn points that can be redeemed for rewards. Learn more in this section of our Fetch Rewards review.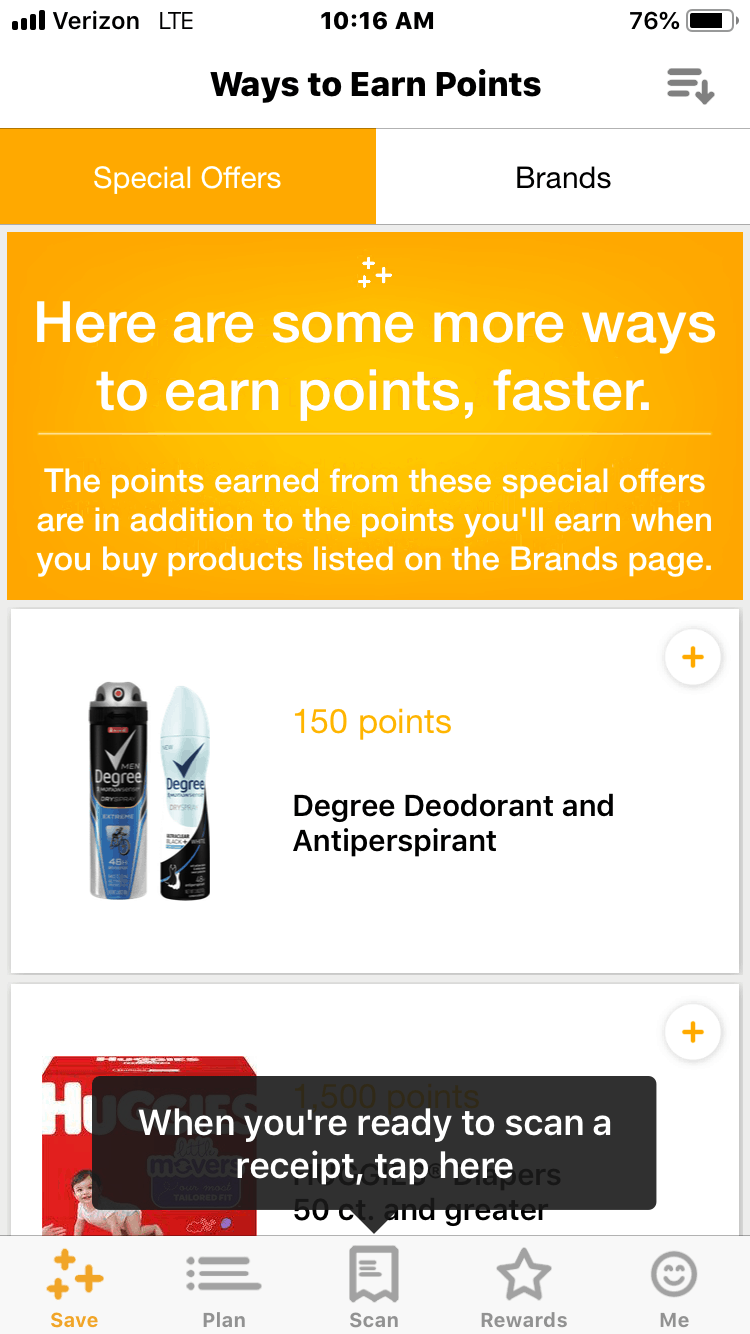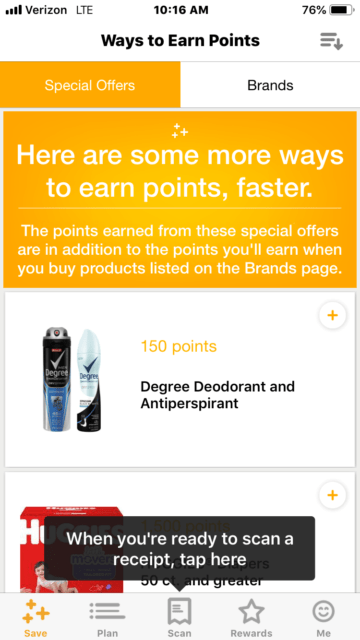 How do I earn points?
To earn points you work with participating brands instead of retailers, allowing you to collect points from nearly any store. There are two types of points: Base points and Bonus Points. Every item from participating brands receives Base Points depending on the price of the item.
There are Bonus Points available if that item is higher than the target price, based off of an ever changing algorithm. These points are then totaled together and added next to the item on your digital receipt. There are Bonuses available for other things such as Receipt Scan Bonuses and Special Offer Bonuses.
These type of points are listed at the top of your digital receipt. For example, simply scanning your receipt may result in receiving points. There are also Percentage Back offers in the app that give you points depending on the price of an item as well!
Use referral code A9VNT to get 2,000 points when you sign up for Fetch Rewards!
Do points expire?
If you are an active user of Fetch Rewards your points don't expire. However if you are inactive (do not scan a receipt) for 90 days, your points will expire. This does also include points received through referrals.
To keep your points, simply scan in your receipts and earn rewards. You will be notified before the points are redacted. They will send an email to the account you sign up with.
Are stores outside of the U.S. allowed to earn points?
At this time Fetch Rewards is only eligible for United States and Puerto Rico locations. Though with thousands of store options in these areas you're sure to save on brands you love!
Receipt Information – Fetch App Review
For this section of our Fetch App review, we are going to cover scanning receipts and problems you may encounter while scanning.

Can I submit receipts from any store?
You can submit from any store that is a grocery, supermarket, club wholesaler, home improvement/hardware, pet, or convenience store! With so many options it's highly unlikely you'll run into a store that isn't covered under one of these categories. Fetch Rewards runs off of brand names, so you can save no matter where you go.
Does Fetch Rewards accept electronic receipts?
In an era where electronic purchases are becoming more and more common it makes sense that everything needs to adapt with it. Fetch Rewards has also moved to adapt to the changing eCommerce industry. They've released a way to upload electronic receipts; for this feature make sure you have the most up to date version of the app.
Currently this feature is only available for iOS devices, but is soon to come to Android. The accepted online platforms for receipts are: Amazon, Target, Boxed, Costco, Jet, Sam's Club, Shipt, Walmart, Peapod, and Instacart. Please keep in mind that Sam's Club Scan and Walmart Pay are not applicable at this time.
Is there a time limit for submitting receipts on Fetch Rewards?
You are able to submit receipts up to 14 days after the purchase date. You can set a reminder that pops up on your phone depending on location to remember to upload them on time.
How many receipts can I upload at a time?
Currently Fetch Rewards allows up to 14 receipts in a 7 day rolling time period. That's around 56 receipts a month to earn rewards on!
What are the best ways to submit a receipt on Fetch Rewards?
Scan on a dark non-reflective surface
So that the photo can properly grab all the information that it needs, use a dark non-reflective surface. For best results make sure to lay the receipt flat, and don't hold it. Using a plain black t-shirt on a flat surface can work the best.
Using items like your bedspread, pillow, leg, or any place with designs isn't recommended. You want an area plain enough that the camera focuses solely on the receipt. To keep getting the best results it's suggest to avoid smudging, staining, or crinkling receipts.
Avoid casting shadows over the receipt
Try to avoid shadows over the receipt, and have a well-lit spot to capture it properly. Make sure you scan all of the receipt. It is important to get all information, so you get the proper amount of points. Include the name or logo, checkout time and date, and total amount paid.
Do not overlap by over two lines of products
If your receipt is long enough to require multiple photos, do your best to not overlap by over two lines. The previous image will show you where you left off. By following all of these rules it'll save time, instead of having to make corrections later.
Use referral code A9VNT to get 2,000 points when you sign up for Fetch Rewards!
What do I do if my receipt won't scan on the Fetch Rewards app?
If you are having difficulties getting a receipt to properly upload onto Fetch Rewards try moving to an area with Wi-Fi. If you have Wi-Fi, move closer to the source for a stronger signal. Try restarting the application after you've made sure it's the fully updated version.
If you are still struggling to upload receipts contact Fetch with the error message you are receiving and the model of the device you are using. They'll make sure to resolve any repetitive issues.

Is there a way to add missing information to a receipt?
Sometimes a receipt isn't uploaded properly and things may be missing or it's unable to process. Getting your points is important, so there are steps you can take to get all the points you've earned.
To add missing information go to the scan page in the app. Select the receipt that has missing information or hasn't been uploaded. Choose Select Details, and add the information needed (store name, checkout time, checkout date, and purchase total).
If there are items missing that qualify on the receipt you can include those by pressing the Add Items option. Once you've made sure everything is properly input you can Submit Receipt Details. The receipt will be sent to be reviewed and points will be rewarded as needed.
If you want to use a different method you can also choose to fully rescan the receipt.
How many days do I have to fix my receipt?
Try to remember to make changes right away if a receipt isn't processed correctly. You have three days after the receipt has been processed to make any needed changes and submit it for review.
Can long receipts be processed?
There are certain locations that have very long receipts. There are also days when you have tons of things to buy at the store. Have no fear as Fetch Rewards allows you to submit more than four images.
There is a process to remember when taking multiple pictures of one receipt to insure it is all processed correctly. To make sure you get the points you've earned follow these few simple steps.
Make sure you include the store's name or logo at the top of the photo. You'll need this information to submit it. Start by zooming out as far back as possible. If it is too far or intelligible the app will inform you and adjust accordingly.
Make sure that when you take the photos you're not missing any information, when taking multiple photos don't overlap more than two lines. Scan the receipt from top to bottom using the Add Image option until the whole receipt is visible.
To minimize the length of your receipts you can cut off surveys, coupons, store loyalty information, etc. as long as the normal information (store name, checkout time, checkout date, and purchase total) is all included.
Use referral code A9VNT to get 2,000 points when you sign up for Fetch Rewards!
How long does a receipt take to get processed?
With most receipts it takes only seconds to process the information. However if you need to change or add any information to your receipt it can take up to 24 hours to update the receipt and issue the proper amount of points.
To avoid having to rescan or add information try to get the best scan possible containing all the required information when first scanning a receipt in.
Can I delete a receipt off of Fetch Rewards?
Once a receipt has been properly processed you cannot delete it. If points were not rewarded, go to correct your receipt. If you still don't receive points for your brand items seek out Fetch Rewards customer support to assist you.
Smart List Information – Fetch Rewards Review
Unlike other money saving apps, Fetch Rewards offers a Smart List. Here is what we know about it!
What is the Smart List?
Fetch Rewards offers a service to create your grocery list, so you can avoid bringing along a paper and pen. You can add and remove items at any time. Add items found on recipes for convenience or other things you need to remember to pick up.
It's a great idea to keep everything in one place. Utilize all of your shopping essentials with the Smart List.
How do I add ingredients from a recipe to my Smart List?
It's a great idea to take advantage of the Fetch Rewards Smart List! There are tons of fantastic recipes listed inside the Fetch app for you to look through. If you see one that catches your eye you can add the ingredients from there directly to your Smart List.
To add the ingredients press the plus sign (+) icon located in the lower right hand part of the recipe photo. From there a pop up box will allow you to look through the ingredients and select which items you need.
Rewards Information – Fetch Rewards Review
Fetch rewards offers you so many cool rewards that other money saving apps don't! You can even earn Amazon gift cards!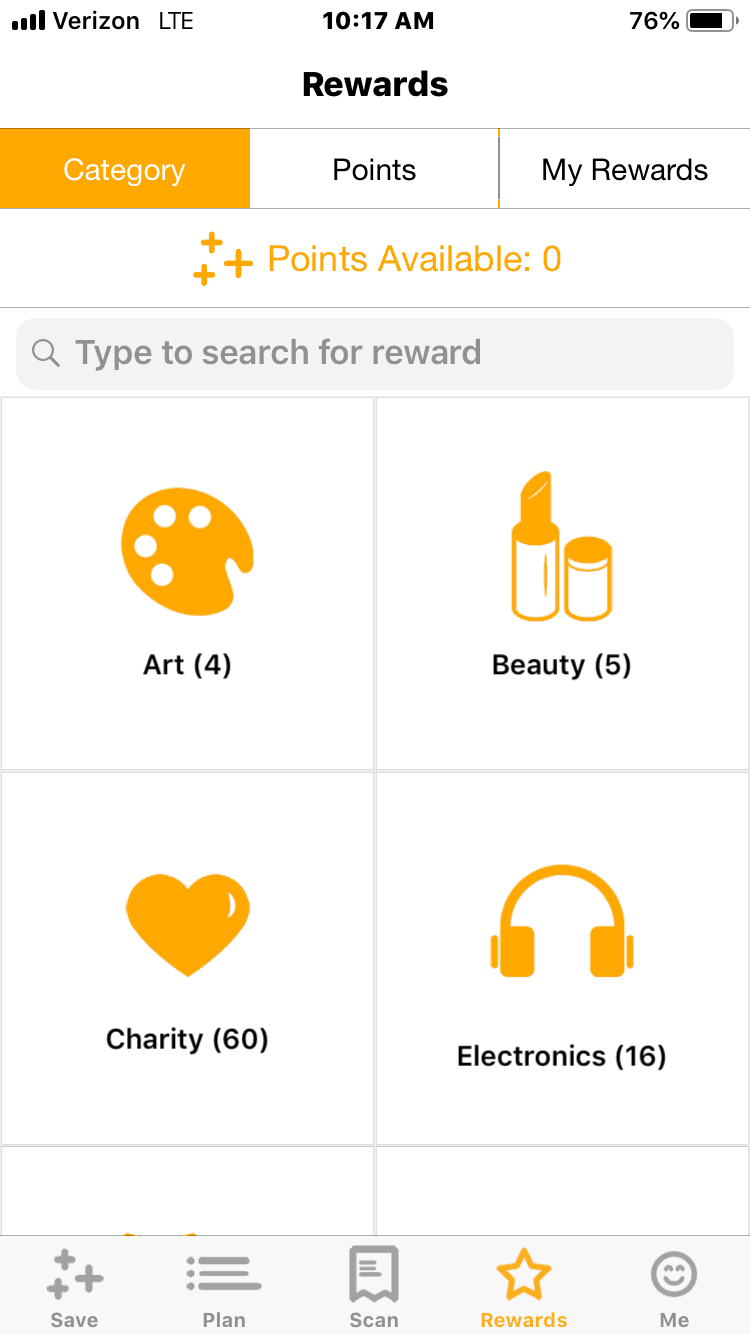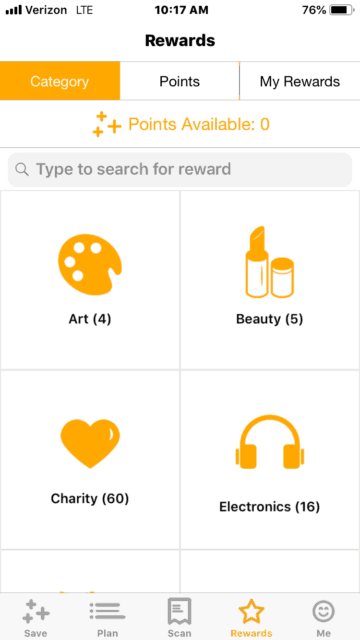 How do I redeem my points for rewards?
It's always exciting when you finally have enough for that reward you've had your eye on. To begin the redemption process go to the Rewards tab at the bottom of the screen. Find the reward you'd like and click get this reward.
From there a four digit code will be sent to your phone, on whichever number is attached to the account. Enter this in and click validate. If you do not get a validation code, double check that the number listed is correct. There is a chance your vendor may have blocked the message.
Once that loads, click on the go to my rewards page. Select your new reward and follow the reward based instructions. Remember this step because your reward needs to be activated with the associated vendor or company to be usable.
I just redeemed a reward, but now I can't redeem another?
For everything to properly process you are able to claim one reward every six hours. Though that is nearly 120 rewards a month for you to receive by using Fetch Rewards!
I want a gift card, will I get it in the mail?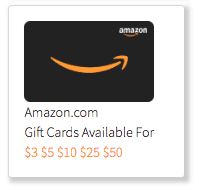 For your convenience all Fetch Rewards gift cards are electronic. Instead of having to wait for a card to arrive you'll instantly have it made available to you. Every reward is different and it will go in further detail once you've chosen that reward.
Every reward has custom instructions after its validation to assist you in the activation process!
I'm having difficulty redeeming my reward on the Fetch Rewards App!
With such a variety of rewards offered through Fetch Rewards, every associated company works different. To start, check your email (especially the spam folder) for any helpful emails about your redemption.
If there is no email, or the email does not help, you can reach out to Fetch Rewards customer service to have your issue addressed.

Account Information – Fetch Rewards Review
How do I delete my account?
Fetch Rewards isn't for everyone, but it's always worth a try! To delete your account reach out to customer support to have your account removed upon request.
How many accounts can I have?
There is a limit of one account per user, you may edit your information to change ownership over to someone else. But you cannot transfer your points to a different account. To avoid having your account deactivated do not create multiple accounts.
The Best Rewards App?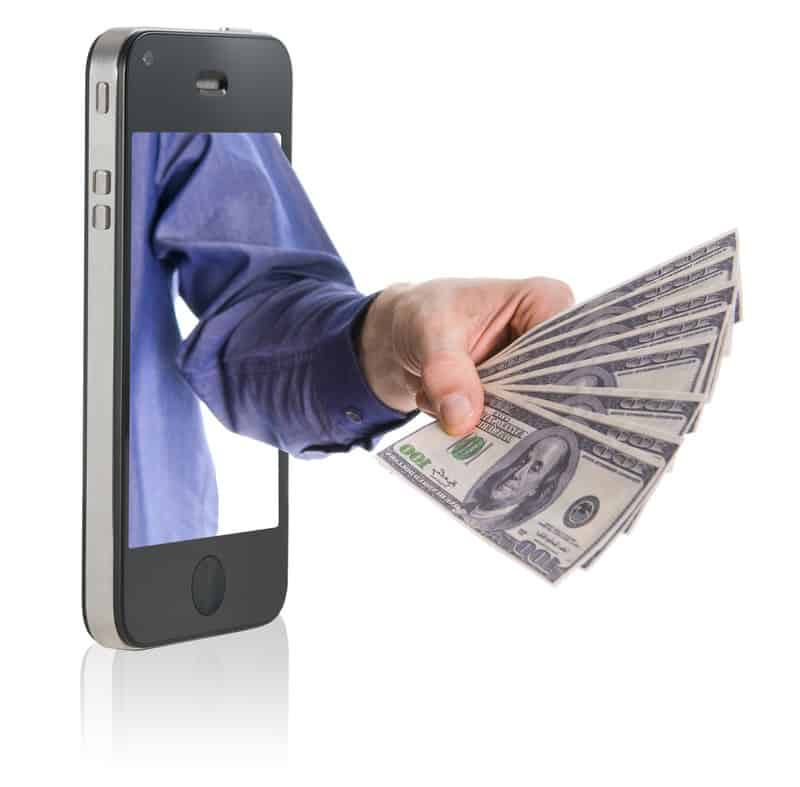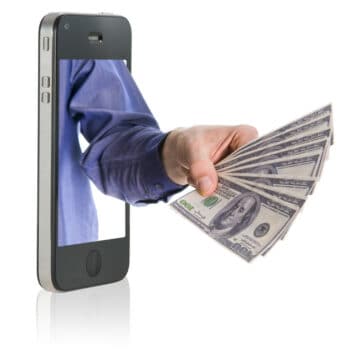 In our opinion, Fetch Rewards is the best rewards apps on the market right now. It is easy to use and the rewards are plentiful. I been saving tons of money at the store by using Fetch Rewards. We hope you enjoyed our Fetch Rewards review and know you will save plenty of money by downloading it!
Use referral code A9VNT to get 2,000 points when you sign up for Fetch Rewards!
Related Posts:
Pin to Pinterest:
About Jessica R.
Jessica is a freelance writer with several years of experience. She writes for all types of clients, including small business owners in a variety of industries such as restaurants, staffing agencies, dentists, attorneys, spas and even shed builders.
She writes sales copy, sales letter, brochures, newsletters, you name it.
With so many freelancers out there, you want one with a great track record, willing to go the extra mile and ALWAYS be on time while providing 100% original work.
Click here to hire Jessica on Upwork.